To apply or not. That is the question. While some financial experts may discourage you from using credit cards, others sing their praises. The trick is using credit cards responsibly! How did I come to side with plastic, and how do I insure that I don't get buried up to my eyeballs in credit card debt? Read on for my hate-to-love relationship with credit, and how I never pay interest on credit cards.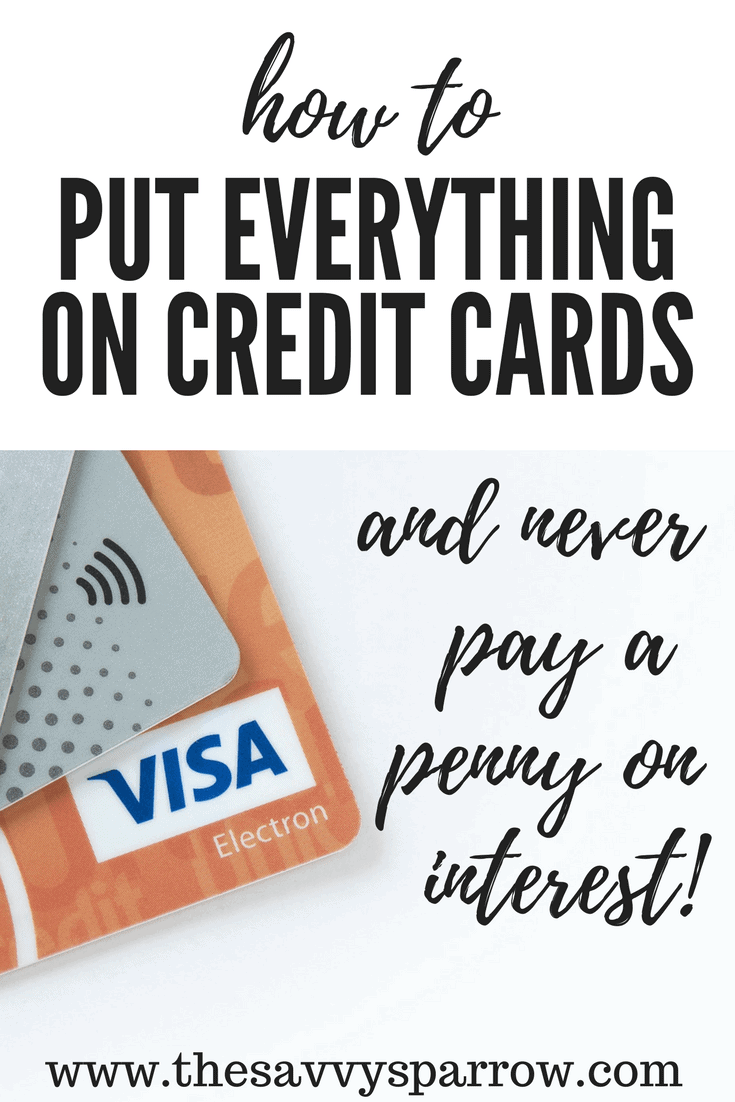 *This post may contain affiliate links, which means I may earn a small commission at no additional cost to you. Read my full disclosure here.
Credit Cards – Not as Scary as you Think!
We have two credit cards.
I'm not talking check cards that are attached to your bank account. I'm talking credit cards.
I was always afraid of credit cards. My parents raised me to shred the endless credit card offers that showed up in my mailbox for so many years, or politely decline when the store clerks asked me if I was interested in saving 10% on my purchase.
Side Note – You can also opt out of mailed credit card offers, which helps protect your credit score by limiting the chance that those offers will fall into the wrong hands.
So, for most of my life, I had not a single credit card to my name.
Until about six years ago.
We were doing some home remodeling projects, and needed to make some big purchases, so we decided to take advantage of the "No interest for 18 months" offer available for Capital One Quicksilver cardholders.
With shaky pen and a pit in my stomach, I applied for that daunting piece of plastic that so many Americans fall victim to.
And I was approved.
Jump forward six years to today – the home remodeling projects are over and the credit card accounts are still open.
But, they both have $0 balances. (And those remodeling purchases? – we never paid a penny of interest because we made sure to have the full balance paid off within the introductory 15 month no interest period.)
Yes, we use them… ALOT. We put just about everything on our Capital One Quicksilver – groceries, gas, the hosting fees for this blog…
But we never pay interest on credit cards.
How?
DISCIPLINE!
And here's my big secret:
How do I never pay interest on credit cards?
I pay off our credit card every 7 days.
That means, if I won't have the money in my account within 7 days to cover a purchase, then I don't purchase. And we don't go hog-wild, buying a bunch of things that we don't need thinking that we can pay for them over time with the magic of credit.
When we first started using our card, I dreaded it. I only wanted to use it for gas. I hated looking at my bank account balance each day, and thinking that we had more money than we actually did. You see, debt on credit cards is just that, debt. Fast forward to the end of the month… your credit card bill comes and your balance is $XXXX. All of a sudden, that bank balance doesn't look so nice.
So I developed a plan. Using the handy app, I would pay off the card each week. Convenient. Simple. And no false ideas of how much money we actually have. With this simple solution, I never pay interest on credit cards.
So, why even use a credit card if you aren't going to use it for CREDIT?
Because, Capital One pays me to spend money. Money that I would be spending anyway. I earn 1.5% cash back on every single purchase that I make on my card – no limits. That may not seem like much but, trust me, it adds up quickly. We've used our free cash back for various things in the past – restaurant gift cards, reapplying the funds to the balance – but now we're just saving it for a rainy day… or a vacation.
So, what are the best cash back credit cards?
Plus, here are a few highly recommended cash back credit cards, just make sure you pay them off frequently like I do to never pay interest:
Capital One Quicksilver Cash Rewards –Earn unlimited 1.5% cash back on every purchase, everyday with the Capital One Quicksilver® Card – Best for simple, straightforward 1.5% Cash Back on every purchase, no limits (the card that we use most often!)
Discover It Cash Back Card – Get 1-5% Cash Back and 14 Mo Balance Transfers With The Discover it® Cash Back Card– Potential for large amount of first year rewards, Discover matches all cash back you earn at the end of your first year
Citi Double Cash Card –Earn 2% Cash Back and get 18 Months For Balance Transfers with the Citi Double Cash Card – Highest cash back amount on every purchase, 1% when you purchase and 1% when you pay
Chase Freedom Unlimited Card –Earn 1.5% Cash Back Chase Freedom Unlimited® Card -Earn a $150 Bonus after you spend $500 on purchases in your first 3 months from account opening, plus, get an automatic 1.5% Cash Back on every purchase
Want to Double Dip on Your Cash Back?
A great way to maximize the amount of cash back that you earn is to shop through online cash back rewards sites. One of my favorites is Ebates! If you've never heard of Ebates, you can check them out here. Basically, Ebates is like a portal to SO MANY different online retailers. If you have something to buy online, just start at Ebates and then access the individual online retailer from the Ebates page.
I even have a little Ebates icon at the top of my internet browser so I can easily click on it and see if the site that I am on has any cash back offers. For instance, a quick click of my Ebates icon right now tells me that I can earn 12% Cash Back at Macy's, and 10% Cash Back at Shoes.com. Awesome!
So how do you double dip for extra cash back rewards?
Just start at Ebates, and then when you're making a purchase at one of their retail partners, use your Cash Back Credit Card to pay! Plus, don't forget about any coupon codes that you may have also!
It's like I tell my kids when they are asking for a new toy or something that we just don't need – we only have a limited amount of money to go around. So why not spend the least amount possible by getting cash back on everything!
Just Remember, Spend Responsibly!
Yes, I advocate for credit cards. But only if you have the discipline to spend responsibly! Credit cards can be a great money-making tool – if you use them appropriately, pay them frequently, and never pay interest.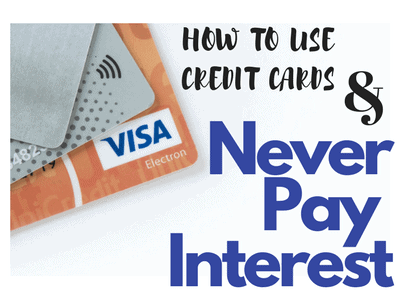 Want more of my frugal living and personal finance tips?! Subscribe to my newsletter for my best tips, freebies, and lots of other fun stuff sent straight to your inbox!