You found it! The best easy guacamole recipe to have your friends coming back for more!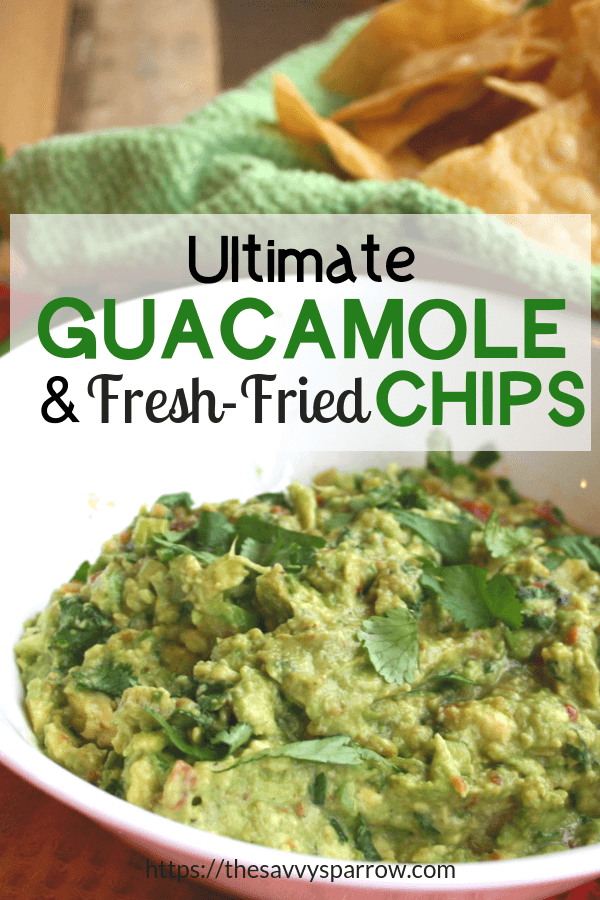 Avocado = YUM!
Avocado + Lime + Tomato + Jalapeno = EXTRA YUM!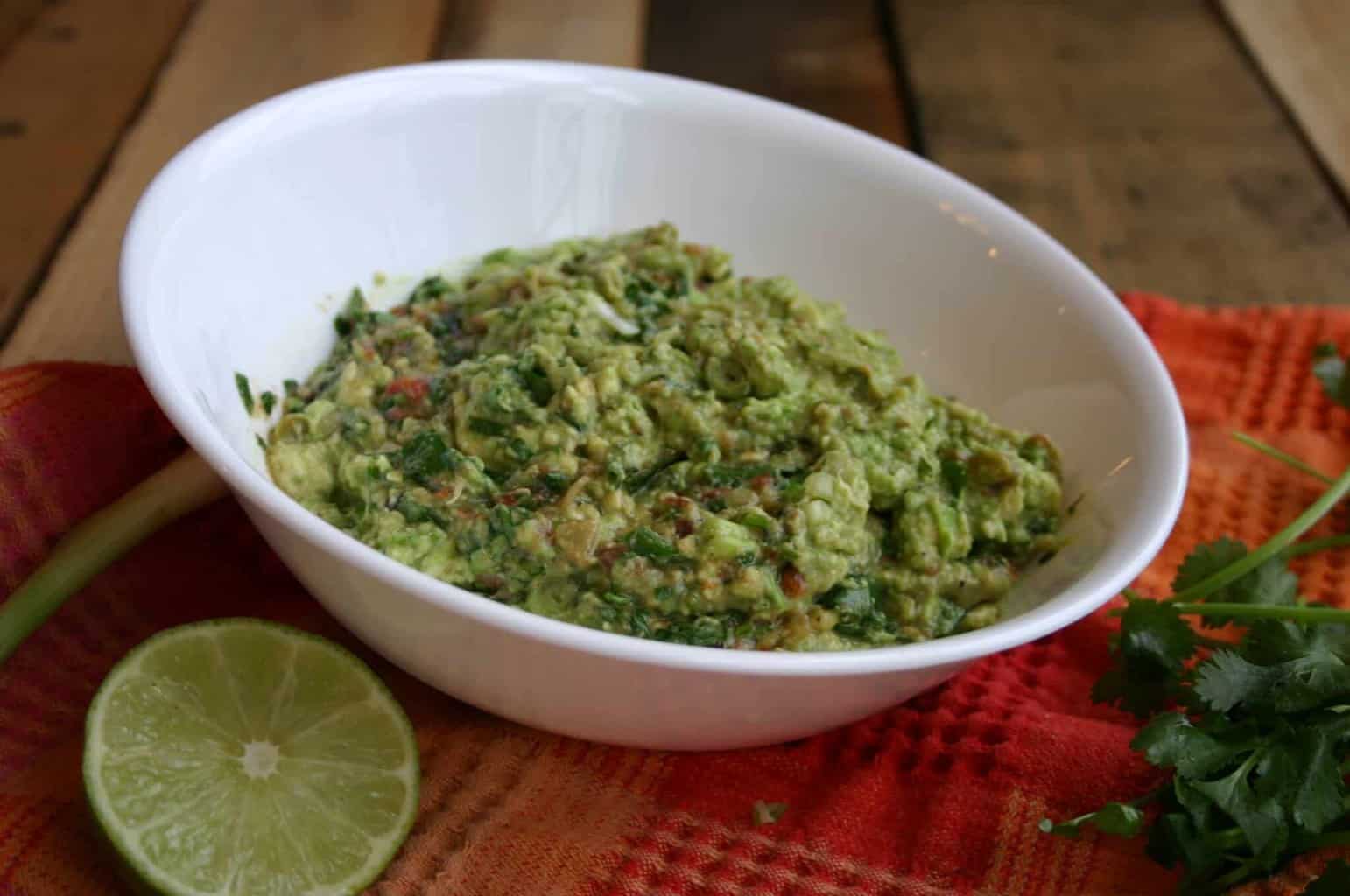 It's hard to believe that in my teen years I wouldn't touch anything guacamole related with a ten foot pole. But then I married my husband and realized why… I had never actually had GOOD guacamole. My exposure to guac had been confined to premade, prepackaged grocery store versions that, frankly, ruined all guacamoles for me.
Now, guac is one of my favorite dips/condiment/treats, especially when paired with fresh, home-fried tortilla chips. Yes, you read that right… my husband fries his own chips! Sure, fresh-fried chips are slightly more time-consuming than opening up a bag of store bought, but one bite and you'll be glad you put in the extra ten minutes of work for the perfectly crispy and custom-seasoned chips.
Let's discuss this easy guacamole recipe first.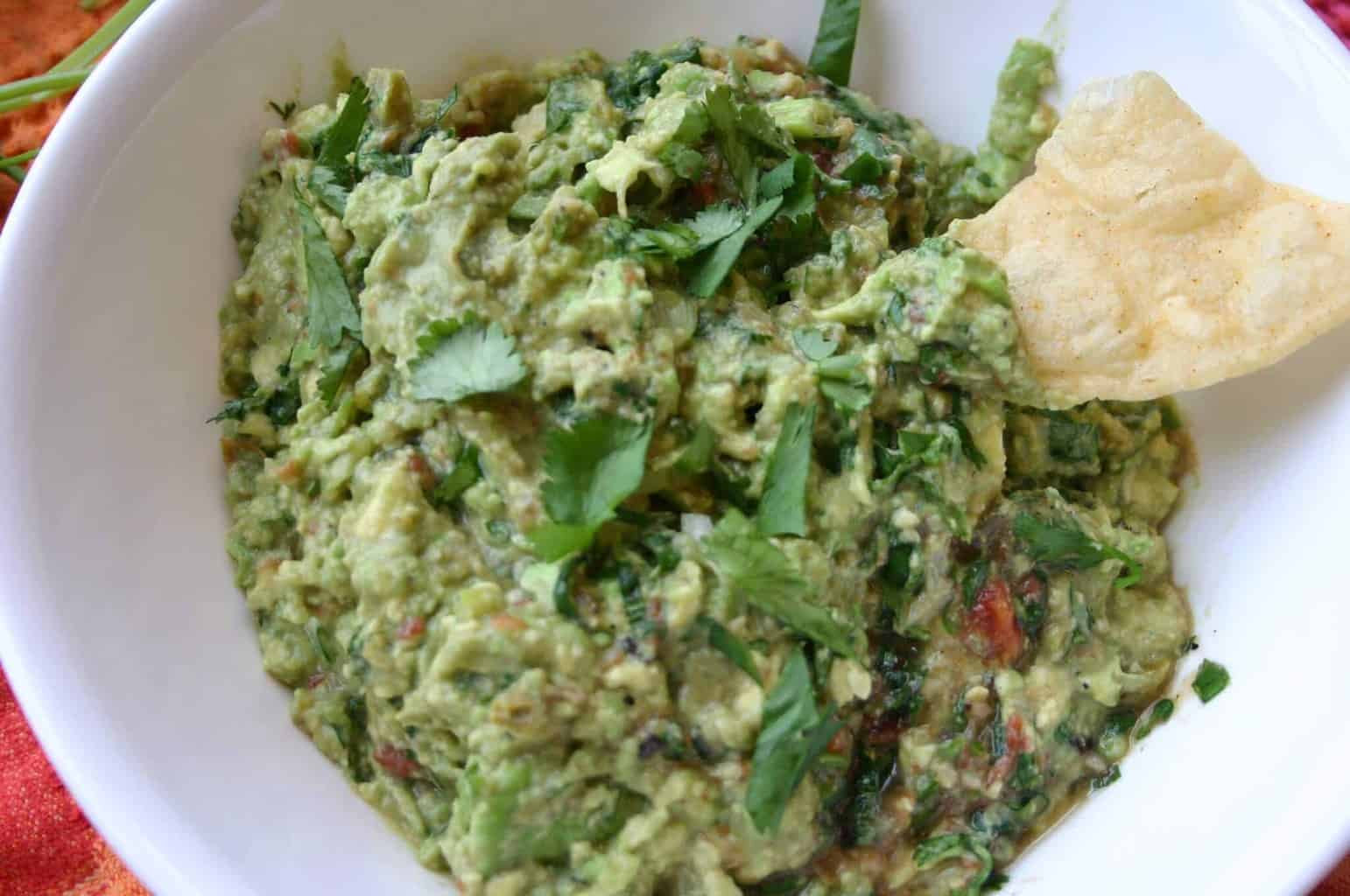 I mean… Doesn't it just LOOK beautiful.
And it couldn't be easier to make. Here are the exact ingredients we used: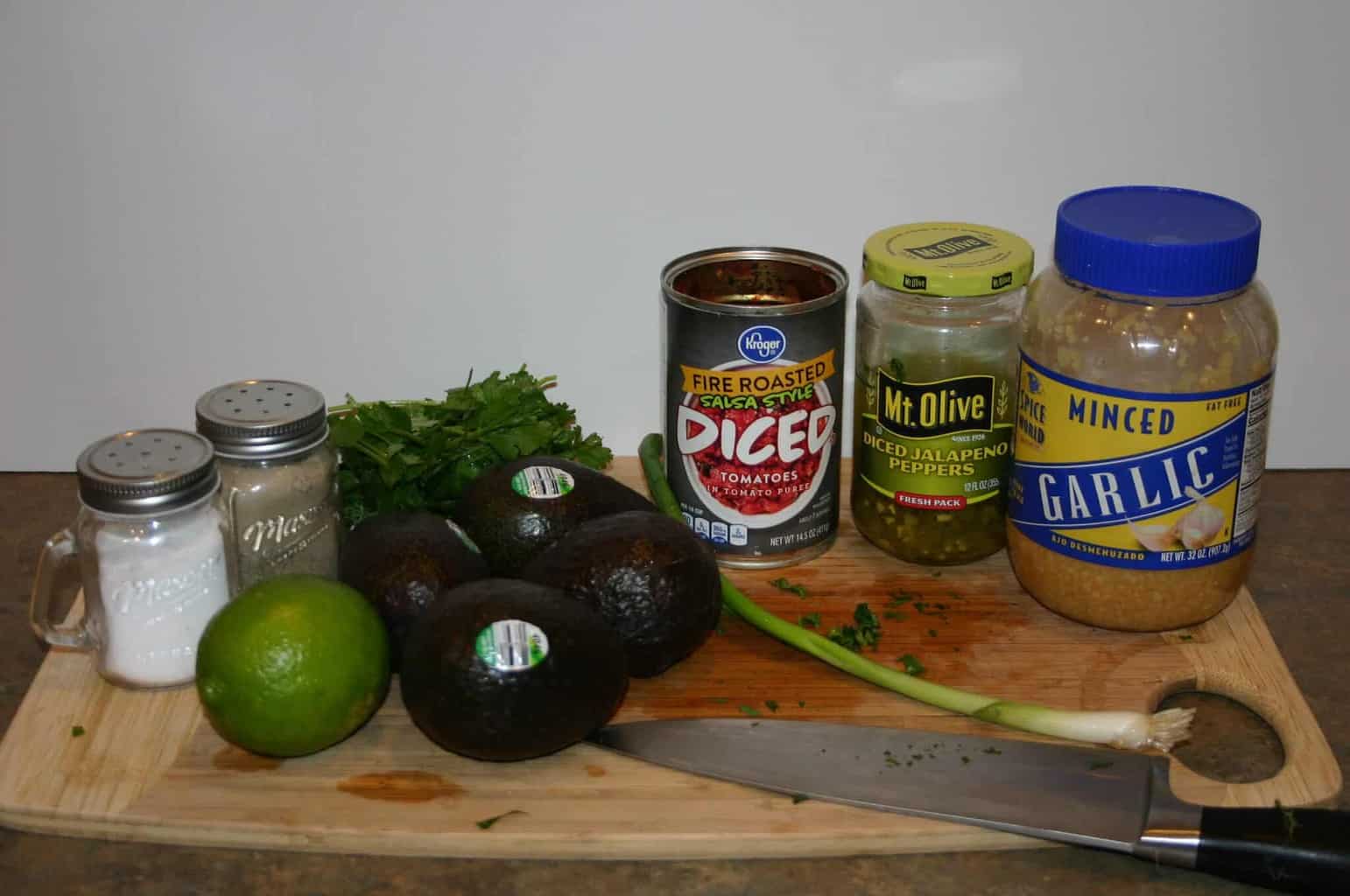 And the freshly fried chips are ADDICTIVE!
Chips Before… (Just white corn tortillas cut into quarters)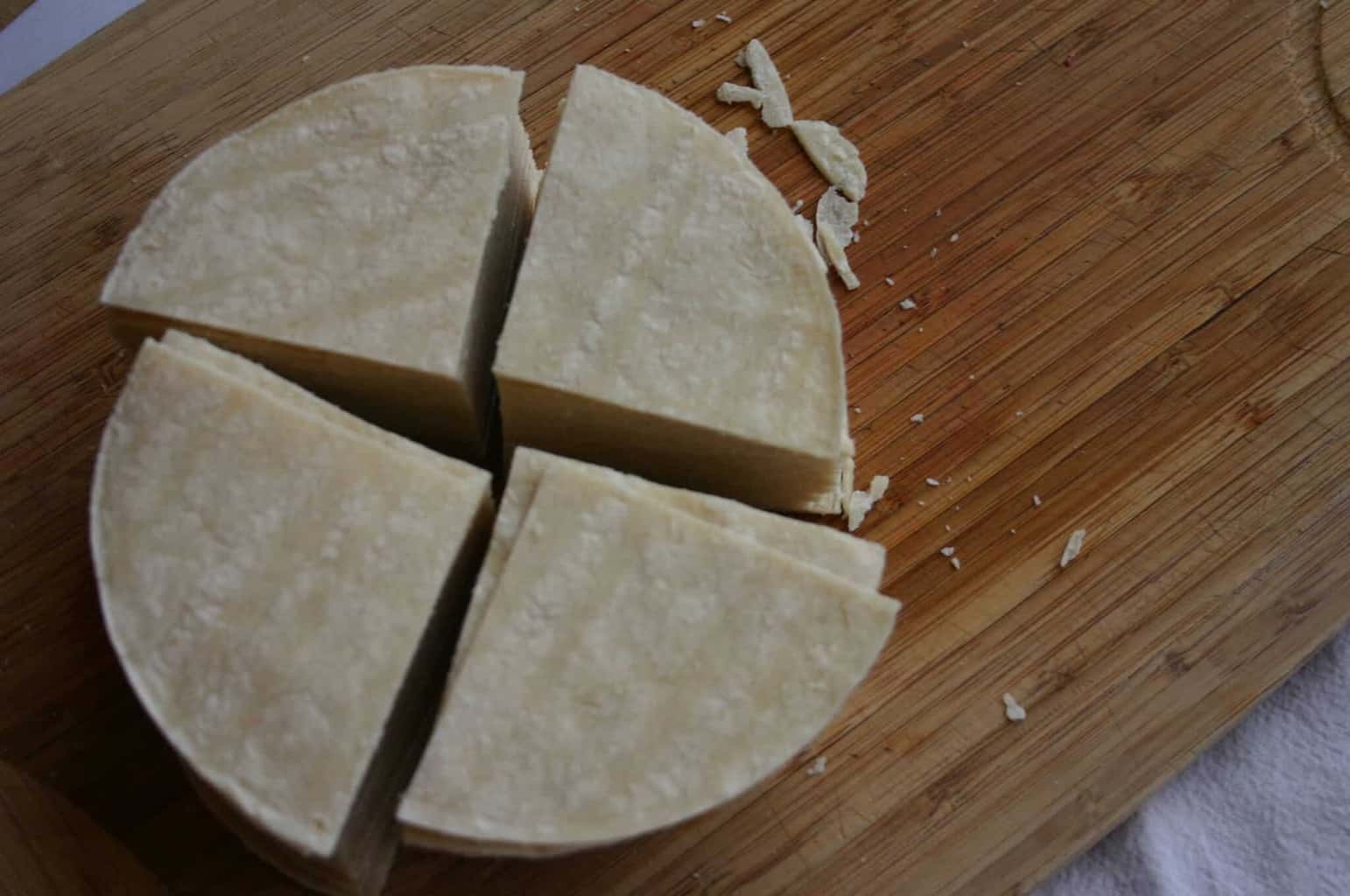 And chips after…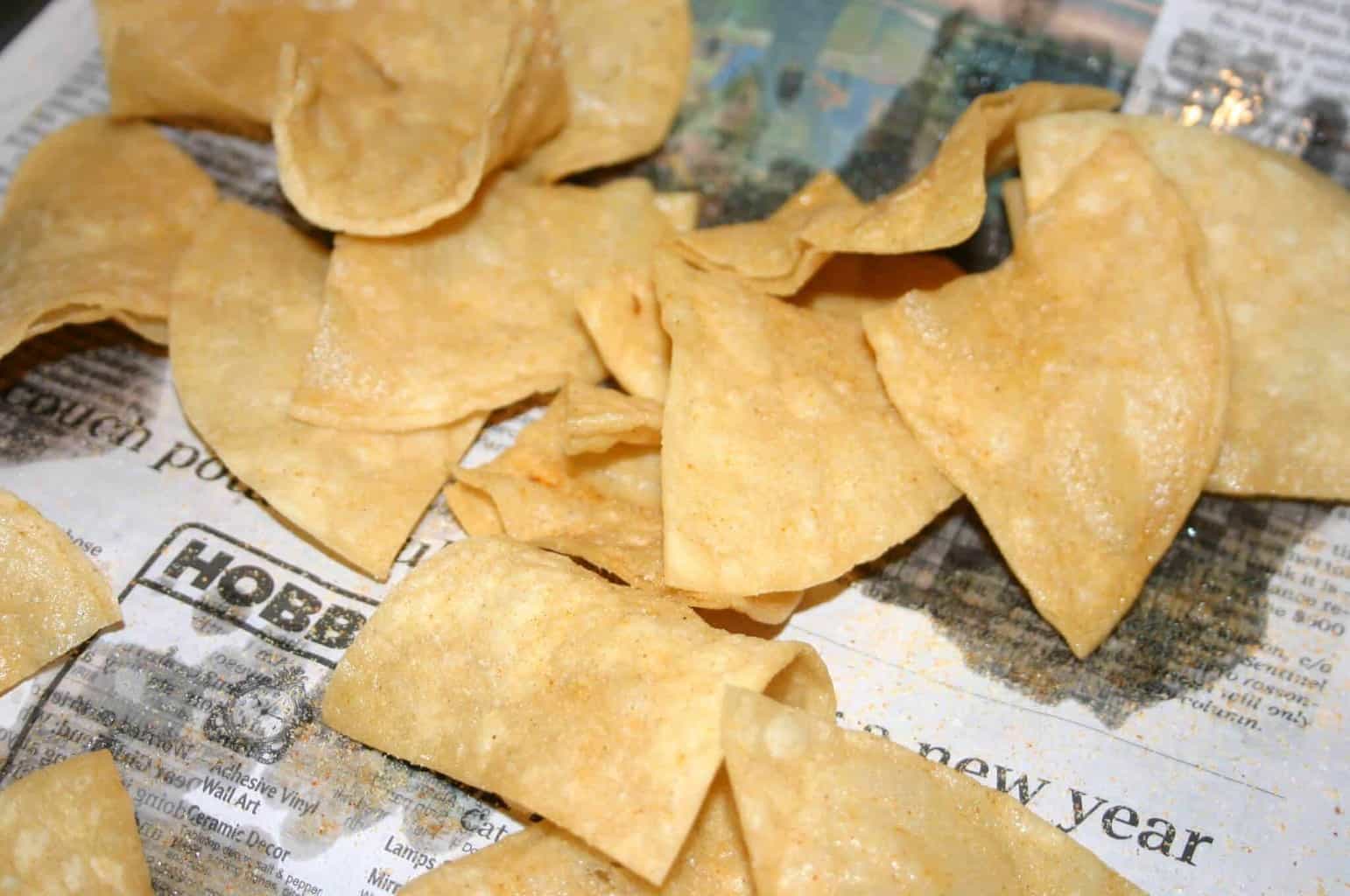 And here's another picture of this easy guacamole recipe just because I can't help myself: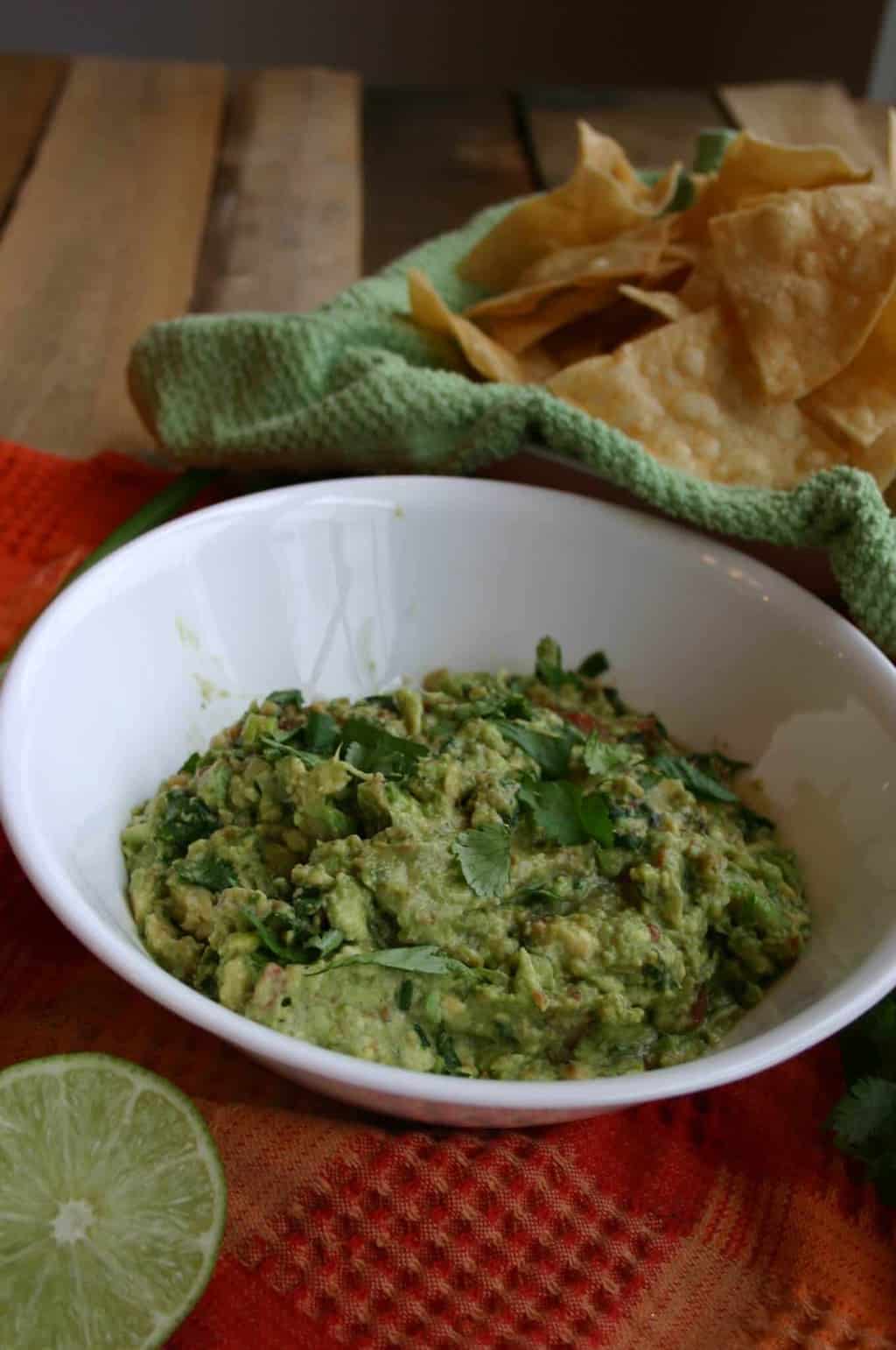 Okay… I'm officially tearing my kitchen apart looking for some avocados!
And without further ado… Here's the easy guacamole recipe for your tastebuds' enjoyment.
Yield: 8 servings
Ultimate Guacamole and Fresh-Fried Chips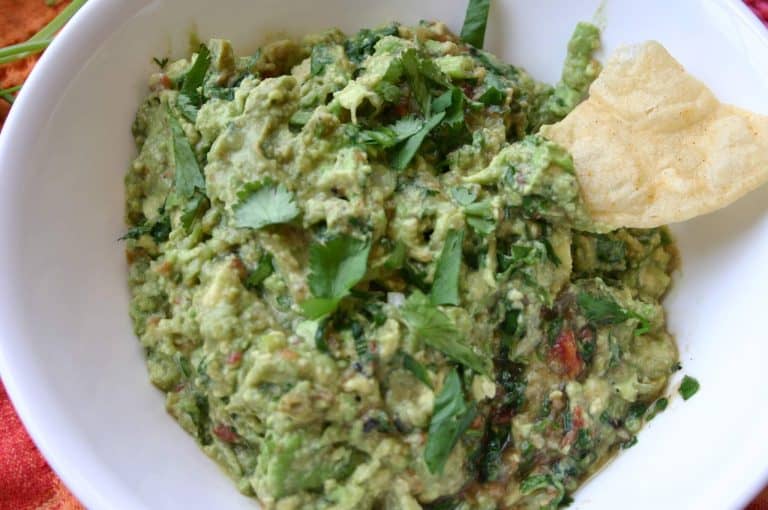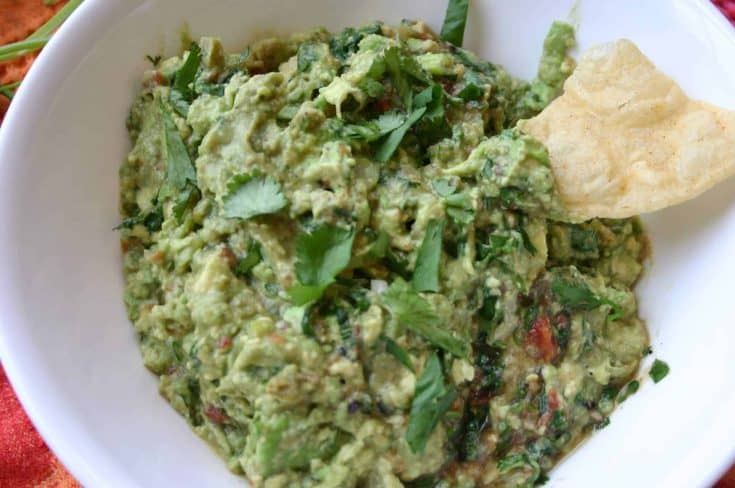 Nothing beats fresh from the fryer tortilla chips, except maybe this deliciously simple guacamole, the perfect accompaniment!
Prep Time 10 minutes
Cook Time 20 minutes
Total Time 30 minutes
Ingredients
4 medium avocados
2 green onions
2-3 tbsp jarred diced jalapenos, (depending on taste)
1/3 cup fresh cilantro, chopped
2 tsp minced garlic
1/4 cup fire-roasted salsa style diced tomatoes, (canned)
1/2 lime, juiced
salt and pepper, to taste
For the Fresh-Fried Chips
40 white corn tortillas
seasoned salt, to taste
garlic powder, to taste
vegetable oil, (enough to fill a 4 quart pot half way)
Instructions
Heat vegetable oil in a deep pot on medium heat until it reaches 350 degrees. Lay newspaper out on counter to dry chips.
While oil is heating, cut tortillas into quarters.
Combine all guacamole ingredients, except for avocados in a medium bowl.
When all ingredients are combined, add avocados and mash with a fork, taking care to not over mix.
Once oil is heated to 350 degrees, carefully place quartered tortillas in, about 10-15 pieces at a time depending on the size of your pot. DO NOT DROP IN. Be sure to not crowd the pot.
Allow to fry in oil, turning occasionally, about 5 minutes or until light golden brown and you can feel tortillas start to harden.
Remove chips from oil and allow to dry on folded newspaper.
Notes
Plan ahead to be sure your avocados are ripe. To get the juice of your lime flowing, cut lime in half and stab with fork repeatedly, then squeeze. Season chips ASAP after coming out of fryer - the seasoning will stick to the hot oil. Substitute your favorite seasonings, if you wish. TIP - The used newspaper with the residual oil makes for a great fire starter for the grill.
Nutrition Information:
Yield:
8
Serving Size:
8 servings
Amount Per Serving:
Calories: 448
Total Fat: 20g
Saturated Fat: 3g
Trans Fat: 0g
Unsaturated Fat: 16g
Cholesterol: 0mg
Sodium: 206mg
Carbohydrates: 65g
Fiber: 15g
Sugar: 3g
Protein: 9g
Nutrition information isn't always accurate.