Considering a side hustle in mystery shopping? Find out what it's like to be a mystery shopper, plus get a list of the best mystery shopping companies and apps!
I get paid to eat out at restaurants, and shop at the grocery store, and get makeovers at my favorite mall beauty store, and get my electronic devices repaired.
How?
I'll let you in on a little secret… I'm a mystery shopper.
I stumbled upon mystery shopping a few years back while I was scouring the internet for a side hustle. Mom guilt had once again crept in, and the fact that my husband was working so hard as the sole provider for our family had me desperate to find some way to contribute.
I didn't have a ton of spare time, I was raising two young girls and trying to stay on top of my house work, but I still wanted to bring home some bacon.
Not the whole hog, or even half, but maybe a pound or two. Or at least a free pizza!
I was actually searching Craigslist for available "gigs", and a post that said something about Free Pizza caught my eye. I LOVE pizza. And anything FREE. So naturally I responded to the ad.
Side note – I don't recommend searching Craigslist for side jobs. Too many scams and "clean my house in lingerie" ads.
That was the beginning of my mystery shopping journey.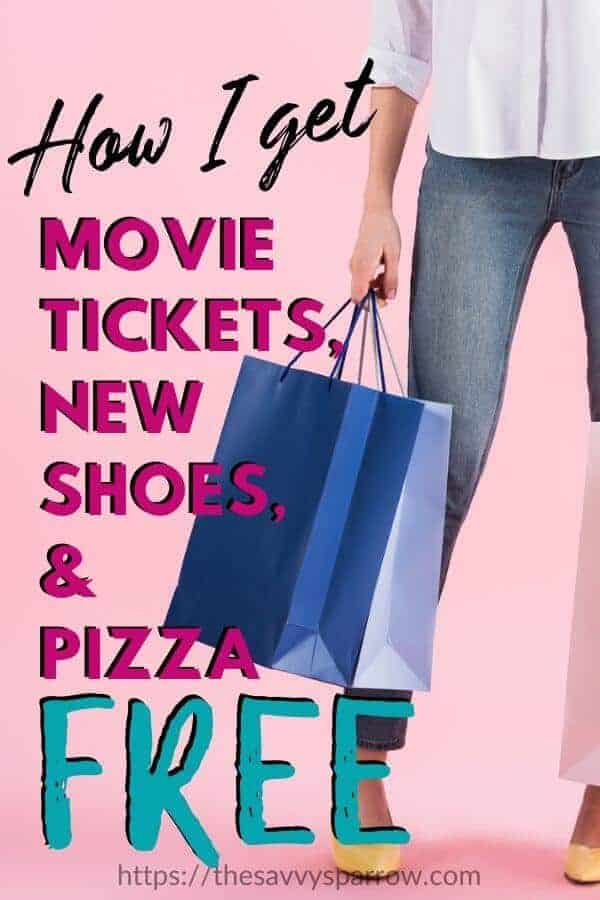 What is Mystery Shopping?
It's simple. Companies are always looking for reviews of their services and products.
How often have you seen a survey card on a table at a restaurant or gotten an email from Starbucks asking you to review your recent visit?
Just look at any receipt in your wallet right now. I bet it has some sort of freebie or sweepstakes offer for completing a survey.
So in order to get honest feedback from customers, businesses partner with Mystery Shopping service providers. Mystery Shopping companies then hire mystery shoppers to complete certain "shops" for their clients. Mystery shoppers are then paid to visit a retail location, make a phone call, or shop online and evaluate their experience.
Who can be a Mystery Shopper?
Just about anyone can be a mystery shopper.
Some shop opportunities are available to only specific demographics, but most jobs are open to anyone. For instance, a movie theater age compliance shop may require that you bring a child under the age of 18 with you to see if you are carded for purchasing tickets to a rated "R" movie.
You should also be detail-oriented and have excellent written communication skills.
Companies are looking for specific details about your shop visit and you need to be able to provide those details in order to complete the best evaluation and increase your chances of being hired again.
Also, you will need to be sure that the evaluation reports that you turn in after the "shop" are free of spelling and grammatical errors. If not, your report could be rejected and you won't be paid.
What happens during a Mystery Shop?
You got assigned to the "shop"! Yeah, you!
Next you will be emailed detailed instructions on what company you will be evaluating and what specific details to look for.
You will need to review these instructions carefully to be sure that you fully understand what is required of the shop visit.
For instance, if you are evaluating a restaurant, you may be required to order a beverage, an appetizer, and an entree. If your itemized receipt doesn't show that you ordered each of these items, your shop could be rejected and you won't be paid.
Certain shops may also require that you visit at a specific time or day.
For instance, a restaurant shop may want you to evaluate them on a Saturday night between 5pm-8pm to see how their service is during busy times. This doesn't mean that you have to be there for the full three hour window. Typically you just have to arrive sometime between those hours (which would be shown on your receipt).
Once you fully understand what is required of you, you're ready to start your shop.
You go to the assigned location and pose as an actual customer. You complete your required scenario, without letting anyone know that you are there as a mystery shopper.
Did you get that? Let me repeat it because it is SUPER IMPORTANT!
DO NOT give away that you are a mystery shopper evaluating the business!
If you do, you will not be eligible for more jobs with that mystery shopping company.
So, that means you can't have a stop watch and notebook out taking notes. That's a dead giveaway that you are a mystery shopper. Instead, you can discreetly set the stop watch on your phone or use the Notes app to jot down key details like employee names.
After you complete all of the assignments for that job, you're done and ready to move on to your evaluation.
What happens after I leave the Mystery Shop?
After you leave the assigned shop (or hang up the phone if it is a phone call "shop"), you will log in to your account with the mystery shopping company and complete your evaluation form.
This is the hardest part of the job.
Some evaluations want a detailed written response for each question, while others simply want you to answer "yes"or "no" questions.
Common details that are requested for in-person shops are:
Time you entered the location
How quickly you were greeted
Who greeted you
What did the employee that greeted you say
Were the bathrooms cleaned and stocked with paper supplies
Was the exterior of the building clean
Was the interior of the building clean
How many other customers were present during the time you were there
Did you interact with a manager
Did an employee thank you for your visit
What the shop can improve on
Would you return to the shop
Would you recommend the shop to a friend
Also, you may be required to submit documentation proving that you did the shop as assigned. Most companies require itemized receipts showing that you made the necessary purchases.
Also, you may be asked to submit copies of business cards, pictures of actual food items that you ordered, or photos of anything that was not "up to par" such as dirty bathrooms.
But don't worry! These requirements will be given to you before you complete the shop so that you can be sure you have all of the necessary documentation to complete your report.
After you submit your report online, most companies will give you a shopper rating of 1-10 based on the quality of your work.
If you do a great job and turn in a detailed and useful evaluation free of errors, you are more likely to be hired again.
If you don't provide enough details or fail to upload necessary receipts, your evaluation may be rejected or returned to you for more information.
I've never had a report rejected or returned. And now companies actually call me to see if I am interested in certain shops. It pays to submit great reports.
How much will I get paid as a Mystery Shopper?
You won't get rich from Mystery Shopping. You probably won't even earn a part-time income.
You will, however, get free food, clothes or other items in exchange for your time.
When I started mystery shopping, I did it to treat my family to things that we would not otherwise spend money on, like going out to eat. With mystery shopping, I was able to take my family out for dinners without spending a dime (and actually making about $10).
The pay varies greatly from shop to shop.
Most pay you a flat fee, plus reimburse you for purchases made up to a certain dollar amount.
The most that I have ever been paid for a single shop was $15 plus a free pair of Chaco's women's sandals to evaluate a shoe store. Not bad for an hour of work – which doesn't really feel like work because I'm shopping!
For a restaurant, you can expect to be paid about $10-$15 plus reimbursed for purchases up to $40, depending on the type of restaurant, etc.
To get paid, you will probably need to have a paypal account. All of the companies that I have worked for use paypal, but I have heard of some that mail checks to their shoppers.
It usually takes about 30-45 days after you complete a shop for your money to arrive.
How many Mystery Shopping jobs are available?
Job availability varies greatly for each company.
Some may send out 3-4 available jobs each week, while others only have a job come up every other month.
You should apply to multiple companies to have access to more jobs. Right now, I am an active shopper for 5 mystery shopping companies. Each week I get an email from at least one company with available jobs.
If you don't see any jobs that interest you, no problem. Wait until the right job pops up, then apply.
How do I apply for Mystery Shopping jobs?
First, you may want to go ahead and type up a detailed account of a really great customer service experience you have had in the past, about 3-4 paragraphs in length.
Most companies will want to see an example of your writing and your ability to give constructive criticism.
To save time, I typed mine up using google docs, then just copied and pasted it into each application.
Then, apply online for each mystery shopping company that you are interested in.
Below is a list of Mystery Shopping companies that have excellent ratings with the Better Business Bureau. Just click on the link to apply!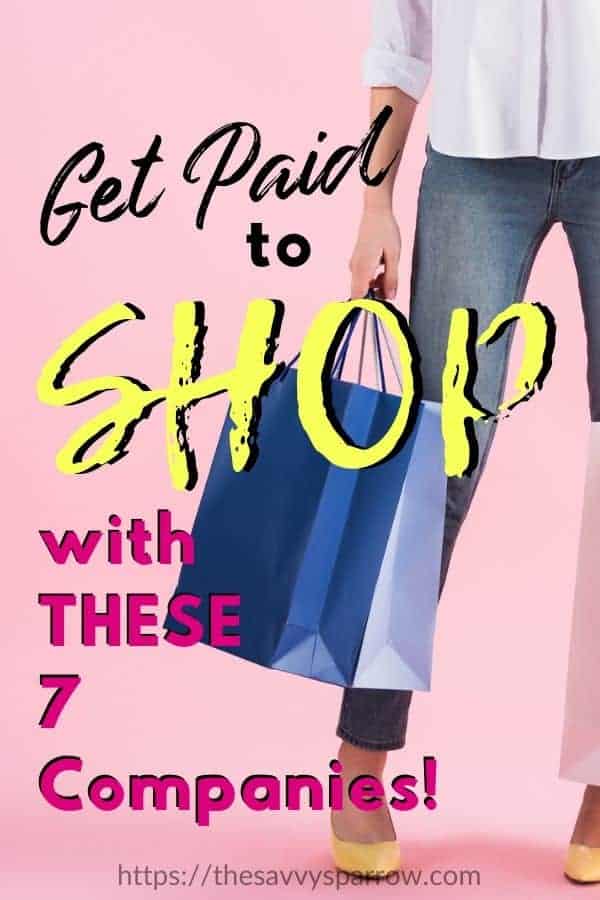 What are the Best Mystery Shopping Companies?
Jobs available in all 50 states plus Canada
Pays 15% more than the industry standard
Offers more than just mystery shopping – you can also earn money as a field researcher, survey panelist, focus group participant or product demonstrator
Represents Fortune and Global 500 companies including restaurants, retail stores, casinos, financial institutions, hotels, resorts and more.
Winner of MSPA Americas Shoppers' Choice for 2017
Shopper Requirements:

Must be 19 years of age or older
Must have reliable transportation
Must have good written communication skills
Must be able to focus on details
Must have full internet access (at home or at work)
Represents large household names plus regional and independent companies in wide variety of industries
Offers traditional mystery shopping jobs plus on site audits, telephone shops, compliance audits, and price checks
Shops are available in every US state, Canada, Mexico and South America
Many opportunities for quick service restaurant shops
Project specific training provided
Opportunities for growth through inclusion in more challenging assignments
Represents many companies in a wide range of industries
Offers traditional in-person shops, plus phone and online shops
Has very useful Shopper HQ that fully explains policies and procedures for shoppers
Mystery shopping and on-site evaluation opportunities available across the US and internationally
Represents customer-focused businesses across wide variety of industries
Easy and convenient app available for shoppers
Offers on-site, video, and telephone mystery shopping jobs (complete jobs without ever leaving your house)
Represents a wide variety of restaurants, banks, retail and convenience stores
What are the best Mystery Shopping Apps?
Don't want to apply to a bunch of Mystery Shopping companies? You can also download smart phone apps and perform mystery shops straight from your phone!
I've used all of these apps personally, though I've gotten the best jobs from I Secret Shop.
Depending on your market, you may have better luck with some of the other apps though, so be sure to try them all out to find the best jobs in your area.
Super easy to use
Job board with available "shops" from many different mystery shopping companies
Get Available Shops emails and push notifications sent directly to your phone so you never miss a great "shop" opportunity
Do everything in the app – "from scheduling the assignment from the field and completing it on site with pictures, geo-tags and date/time stamps, to clicking "Submit"" on your report
Typically has simpler, quicker jobs available such as checking displays or prices at specific stores
Jobs generally pay between $1-$12 for a quick audit
Once you select a job from the job board you will have 2 hours to complete it, so you need to be close by
Similar to Field Agent in that most jobs require you to check pricing and/or product displays in specific stores
Jobs typically pay anywhere from $3 – $100+ and can take 5 minutes to a few hours to complete
Submit thorough evaluations and raise your performance-based score to be qualified for higher paying jobs
And there you have it! Your complete crash course to mystery shopping!
Though you won't get rich from being a mystery shopper, you will be able to treat your family to fun dinners out or maybe the occasional free pair of shoes.
Apply to different companies, seek out the jobs that interest you, give thorough and useful evaluations, and enjoy your Freebies!
Have you had any experience as a mystery shopper? Do you think I left anything out? I'd love to hear about your mystery shopping shenanigans! Leave me a comment below!
And enjoy your "shopping"!
Want some other ideas for how to make money with a side hustle?! Check out these posts:
Everything You Need to Know about Teaching English Online with VIPKID!