If you're a Cricut beginner who also happens to love Rae Dunn, then I've got the tutorial for you! Here's an easy step-by-step guide with screenshots for how to create farmhouse pantry labels in Design Space!
Want to get your pantry organized without doling out big bucks for farmhouse style kitchen canisters? This quick and easy tutorial will show you how to make your own pantry labels in Design Space!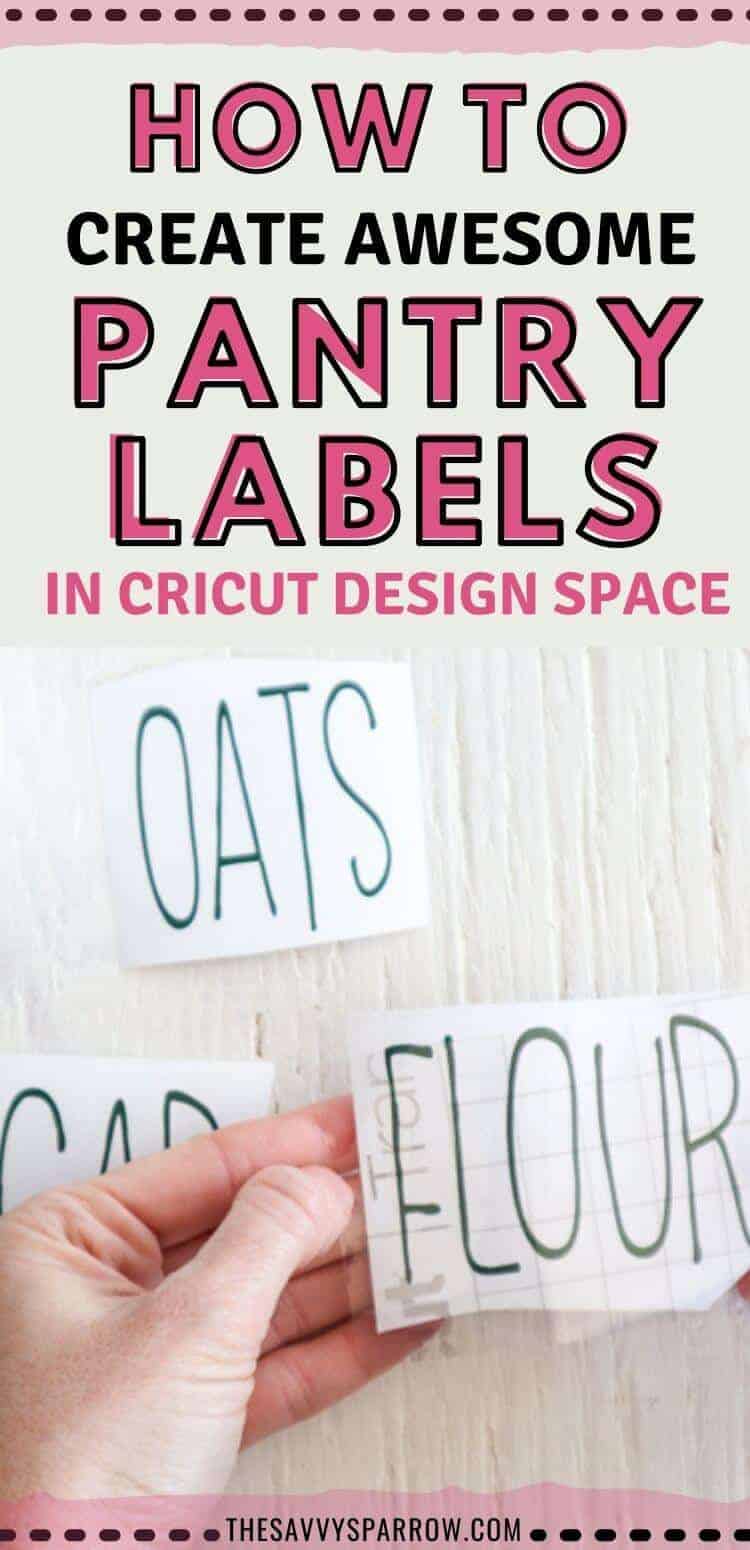 And be sure to head over HERE for how to make Chalk Painted Mason Jars with your new pantry labels! Your pantry will be looking farmhouse fresh in no time. 🙂
How to Create Farmhouse Pantry Labels in Cricut Design Space
1. Open a blank canvas in Design Space.
Select "New Project" from the Home Page in Cricut Design Space.
2. Select the text icon from the toolbar on the left.
3. Type FLOUR.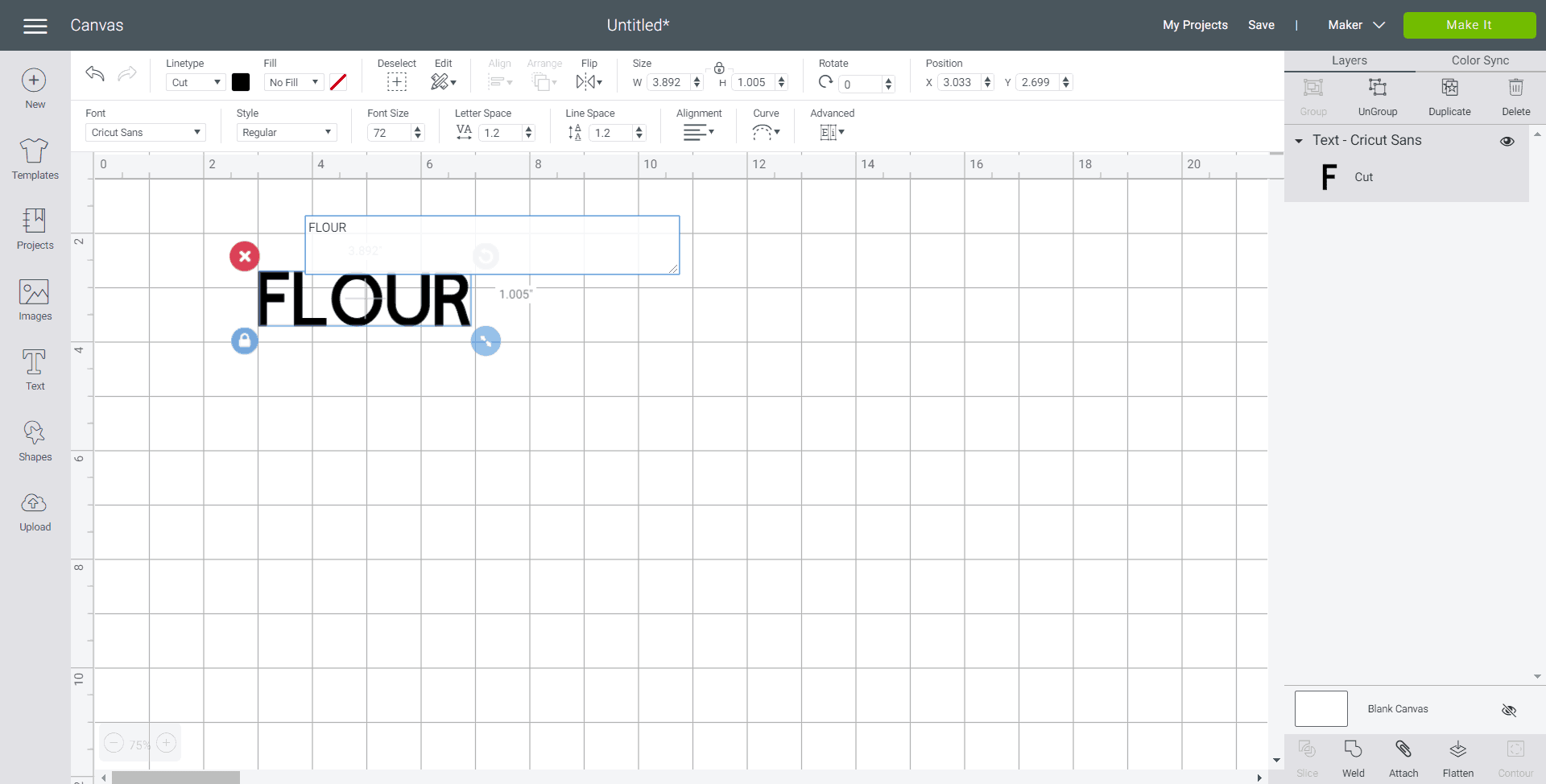 4. Change the font to "Little White Lies".
You can use the search bar at the top of the Fonts window to find it easily.
Note- You will need to be a Cricut Access member to get this font for free. If you aren't a member, you can get a FREE 30 day trial! Or, upload your own favorite farmhouse font for your pantry labels.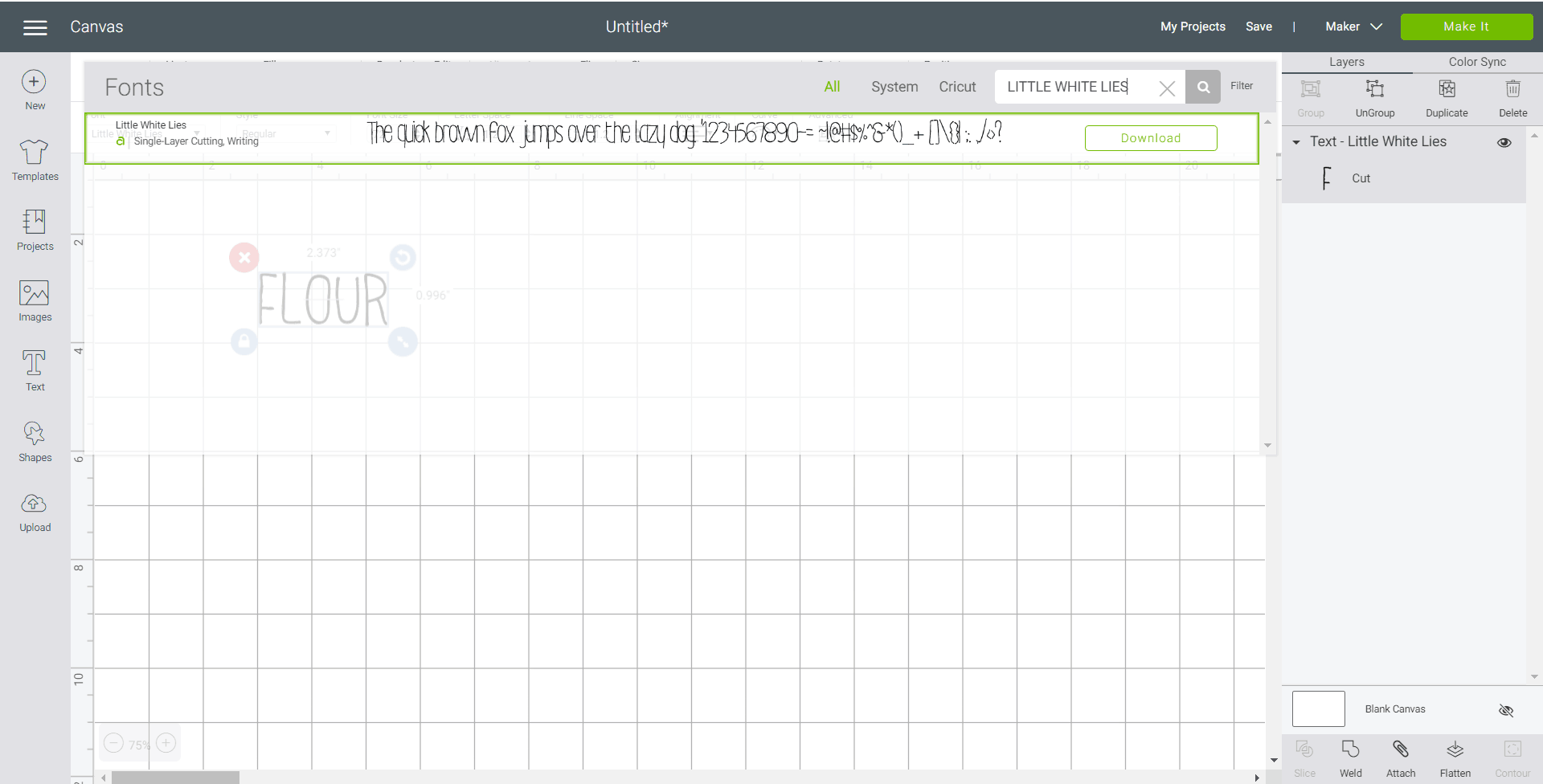 5. With the word highlighted, adjust the letter spacing to 0.7.
Adjust the letter spacing by using the arrows in the tool bar under the heading "Letter Space". It's circled in yellow below: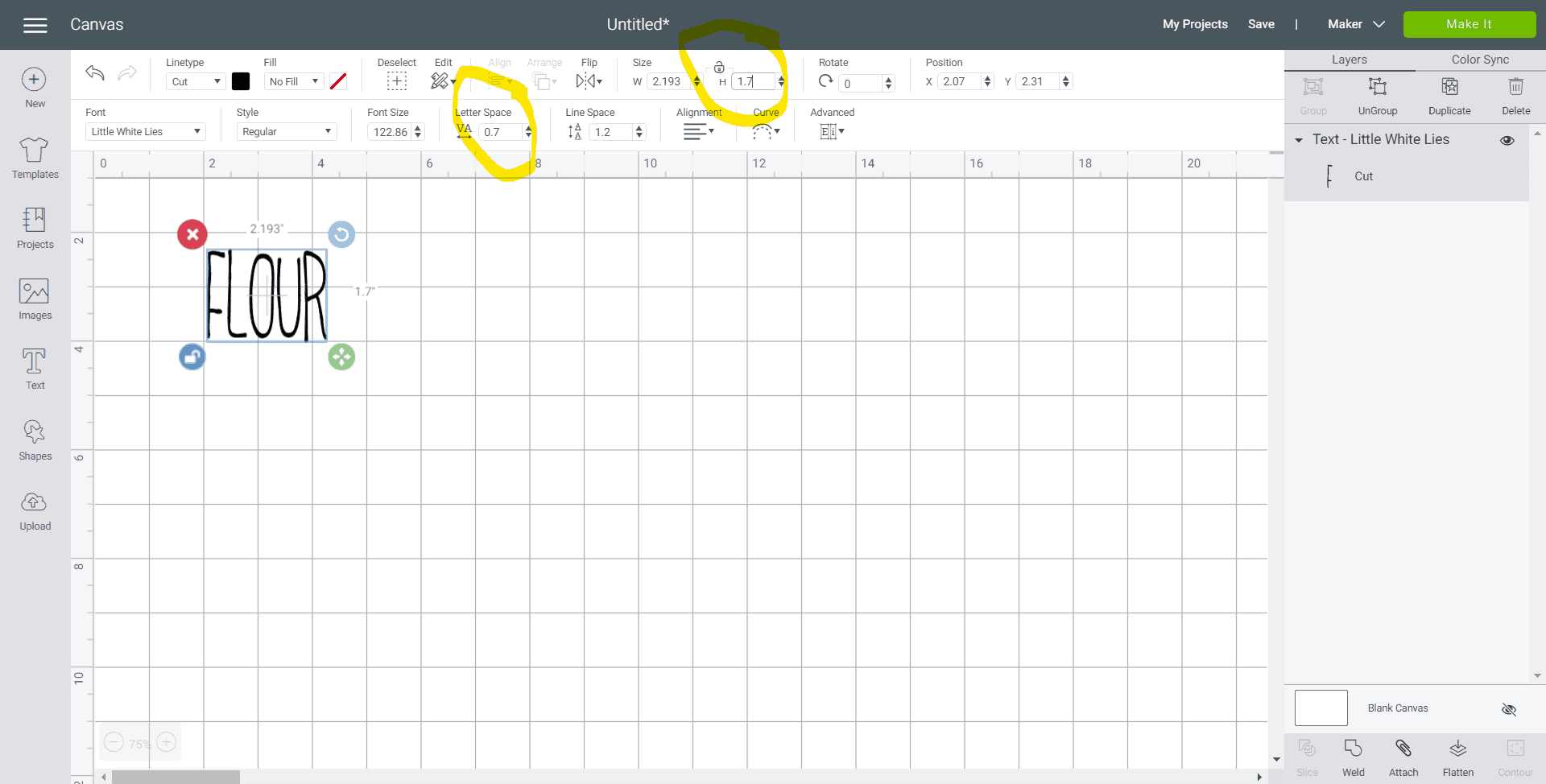 6. Stretch the lettering by clicking on the lock symbol above the size section and adjusting the height to 1.7" while keeping the width the same.
Refer to the yellow circle in the picture above.
7. Next, click on the unlock symbol and adjust the word height to 2".
Look for the "H" under the heading "Size" in the toolbar: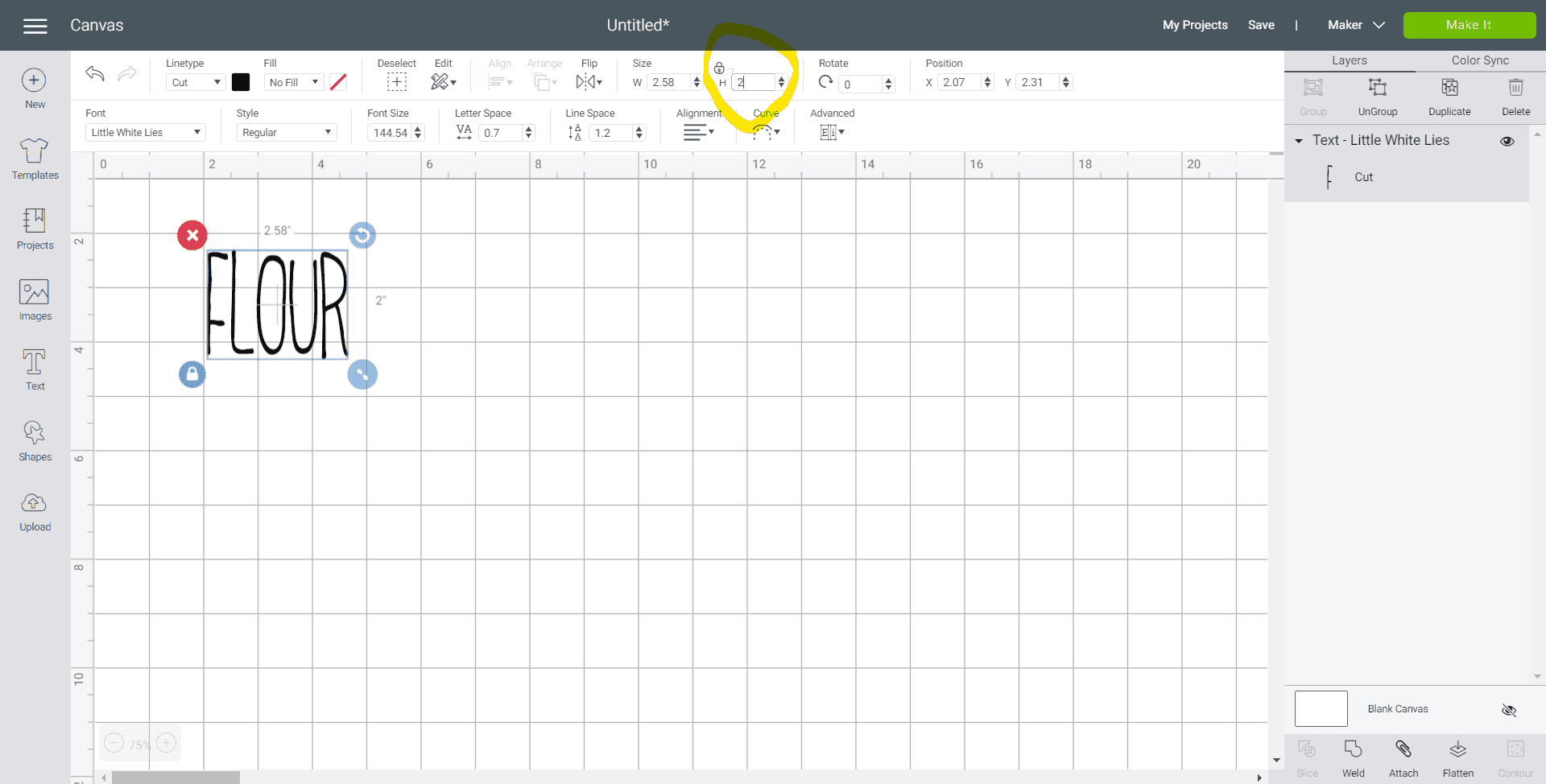 8. With the word highlighted, click on the "Weld" button.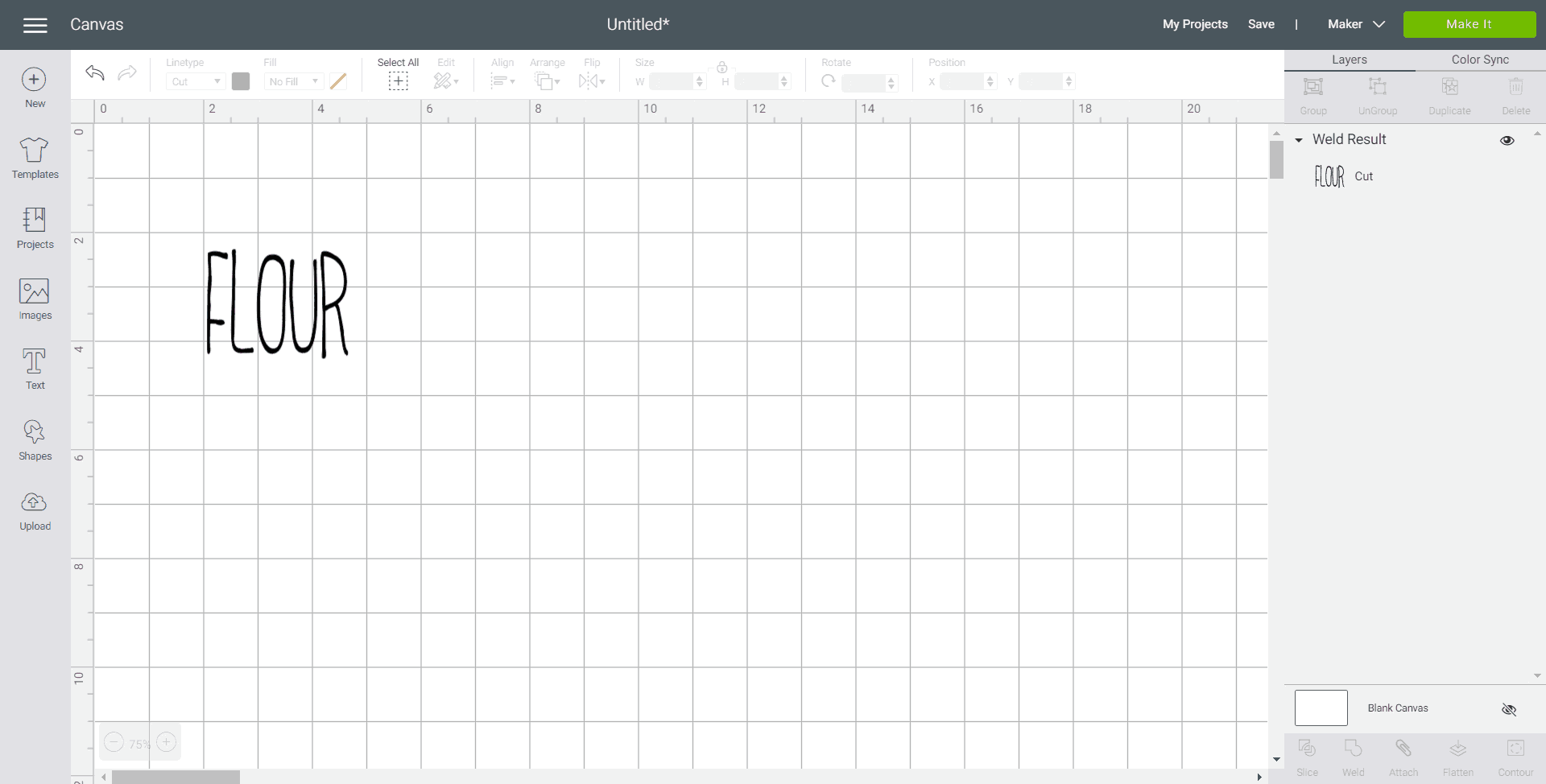 9. With the word "Flour" highlighted, click on "Duplicate" from the right toolbar, and type other pantry labels.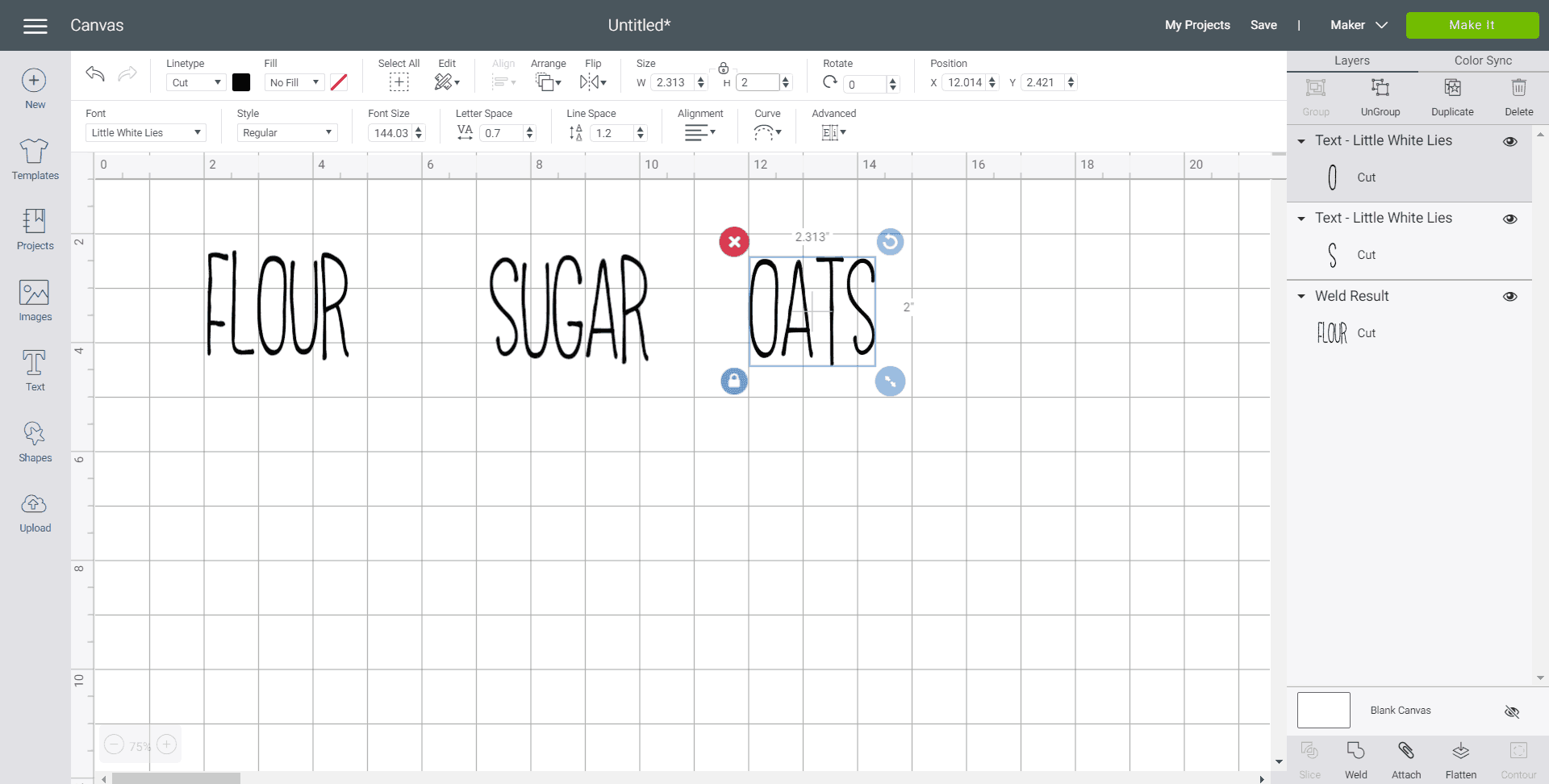 Here are some common pantry items that you may want to create labels for:
Flour – make separate bins for all purpose, self-rising, etc.
Sugar
Oats
Brown Sugar
Cornstarch
Powdered Sugar
Cornmeal
Cocoa Powder
Beans
Rice
Now you're ready to cut and apply your pantry labels! Hop over HERE to see how to cut out the farmhouse labels and make your own DIY Kitchen Canisters with chalk paint and mason jars!
Or, if you want to try some other farmhouse fonts for Cricut Design Space, then head over here for Free Farmhouse Fonts to Download.
Any fonts that are downloaded to your computer will be available to access in Cricut Design Space under the "System" option from the Font drop-down menu. So, once you find your favorite free farmhouse fonts, then you'll be able to use them in your Cricut farmhouse projects!
Happy Nesting!