If you're looking for fun Thanksgiving traditions to start with your family this year, then this Macy's Thanksgiving parade BINGO game should be at the top of your list! This free printable Thanksgiving BINGO game is an awesome way to turn your annual parade-watching time into an interactive game that's fun for the whole family!
There are two things I can count on when Thanksgiving morning rolls around… eating monkey bread for breakfast and watching the Macy's Thanksgiving Day parade in our pajamas.
The annual Thanksgiving parade has been a permanent fixture of our holiday morning since I was a little girl. And now my own daughters love ooo-ing and aaa-ing over the giant character balloons and intricate parade floats just as much as I do.
But a 3 hour long parade can drag on a bit, especially for younger kids… So why not try this fun Macy's parade bingo game to keep the excitement going!
And, BONUS… This easy Thanksgiving morning activity will keep your kids busy so you can finish up your cooking and prep work AND it involves ZERO MESS! Because the last thing you want is to drag out a 1,240 piece Lego set or a messy craft when you'll have 32 guests arriving at lunch time!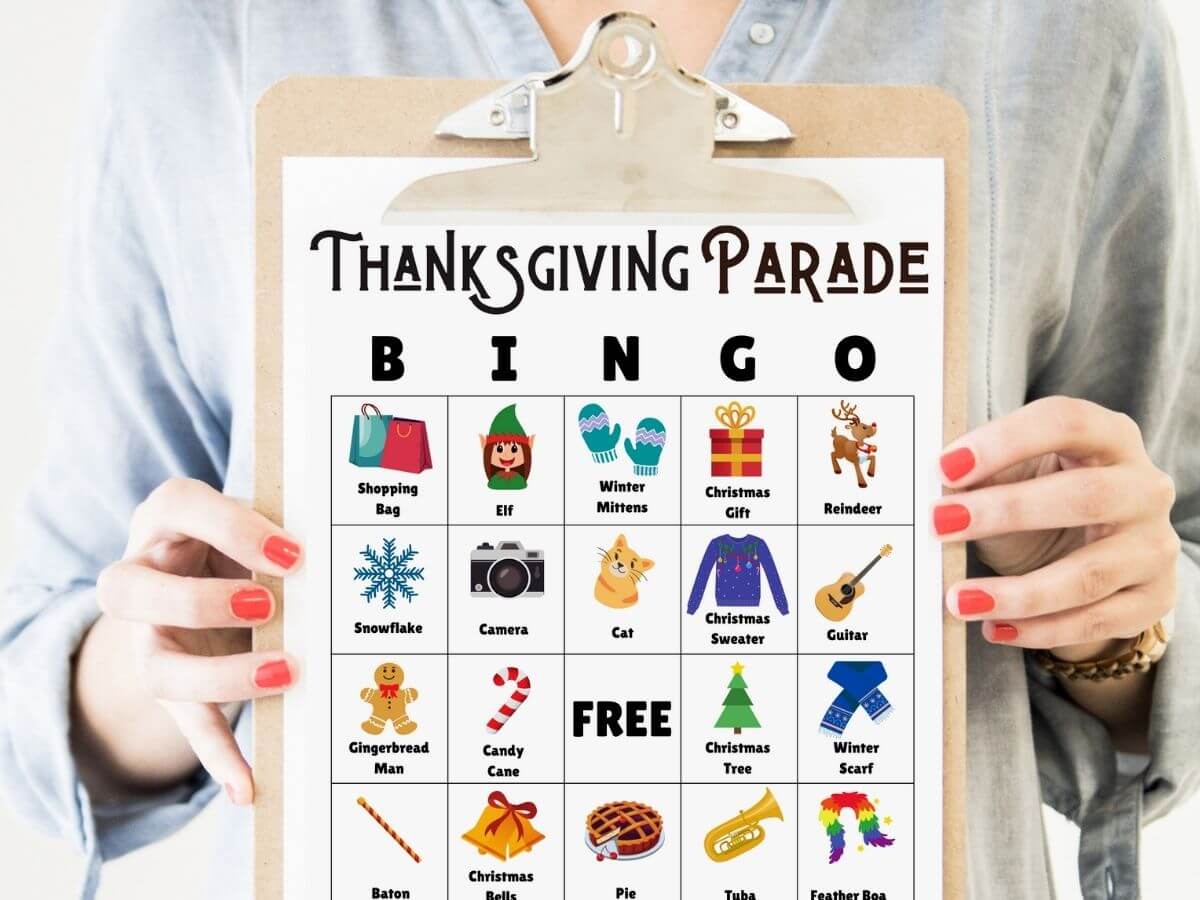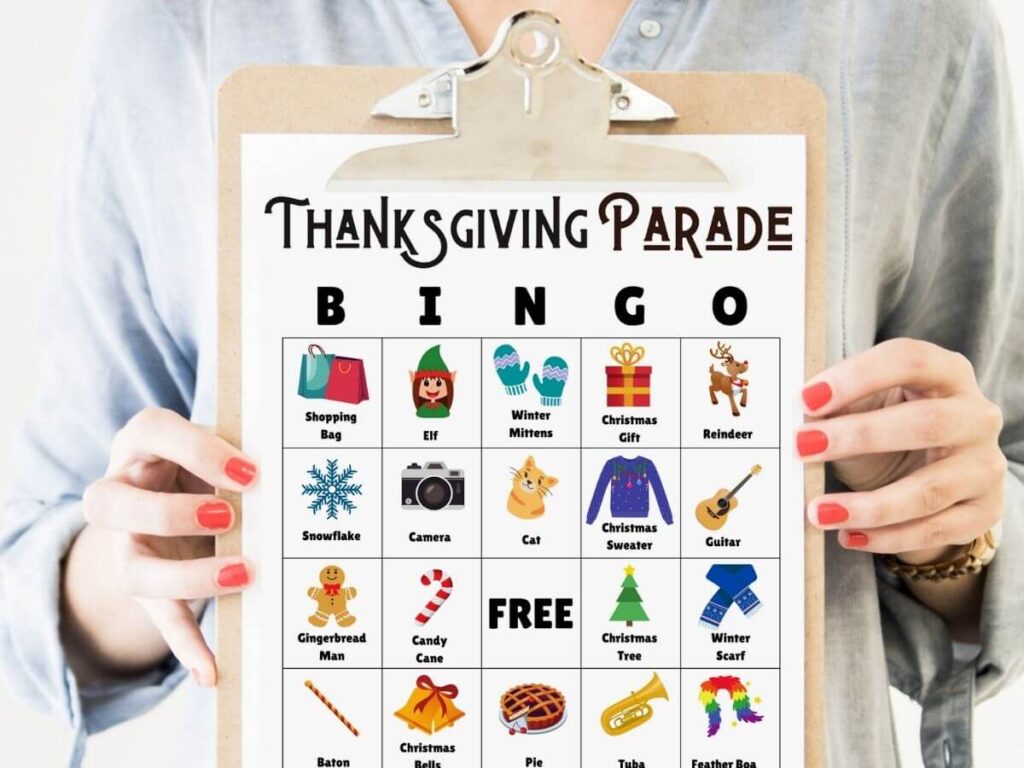 *This post contains affiliate links, which means if you click a link and make a purchase, I earn a commission at no additional cost to you. Read my full disclosure for more info.
How to Play Thanksgiving Parade BINGO
This fun Thanksgiving game is super easy to play, and my printable BINGO cards have pictures so even your younger kids can join in on the fun! Here's how to play:
1. Print the free printable Thanksgiving BINGO cards.
You can download the free printable BINGO cards at the end of this post. Then, simply print them at home and pass out a card to each of your family members on Thanksgiving morning. If you want to use the parade BINGO cards year after year, then you can also laminate them and use dry erase markers to mark things off the card.
2. Turn on the Macy's Thanksgiving Day Parade.
Once your BINGO cards are ready to go, turn to the Macy's Thanksgiving Day parade on your TV. The parade is televised each year on NBC and it starts at 9:00am Eastern Standard Time. If you live on the West coast, don't forget to set your DVR!
3. Cross items off your BINGO cards as you see them in the parade.
Watch the parade and, as you see items that are listed on your printable BINGO card, cross them off.
Here are the items that are included on the printable cards:
Christmas gift
Christmas sweater
Trumpet
Christmas tree
Fall leaf
American flag
Turkey
Christmas bells
Snowflake
Candy cane
Gingerbread man
Gold star
Pilgrim hat
Winter scarf
Holly
Santa Claus
Elf
Christmas ornament
Gold drum
Guitar
Snowman
Angel
Dog
Fire or fireplace
Winter mittens
Ice skate
Sleigh
Christmas lights
Piece of fruit
Cat
Farm animal
Fish or other ocean animal
Fancy mask
Shopping bag
Top hat
Red flag
Blue flag
Camera
Baton
Feather boa
4. Reward a fun prize to the winner!
What fun is a bingo game without a prize?! Here are some awesome prize ideas you can award to the winner of parade bingo:
$10 Amazon gift card
$5 gift card to a coffeeshop like Dunkin or Starbucks
If you have kids, let the winner skip the after-dinner clean up
Winner gets to open the first present on Christmas morning
giant candy bar
Or go here for more Thanksgiving prize ideas!
Free Printable Thanksgiving Parade BINGO Cards
Want to play this fun Thanksgiving game with your family? Just click the link below to download the free printable BINGO cards!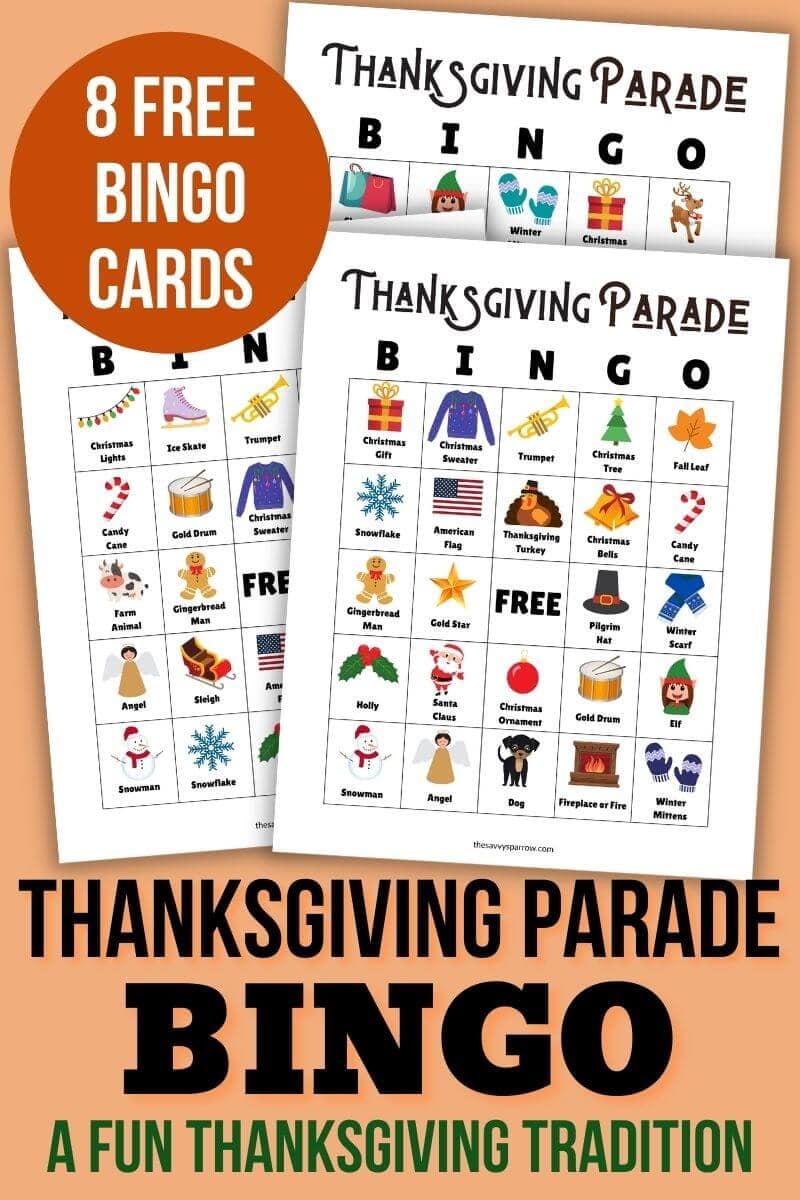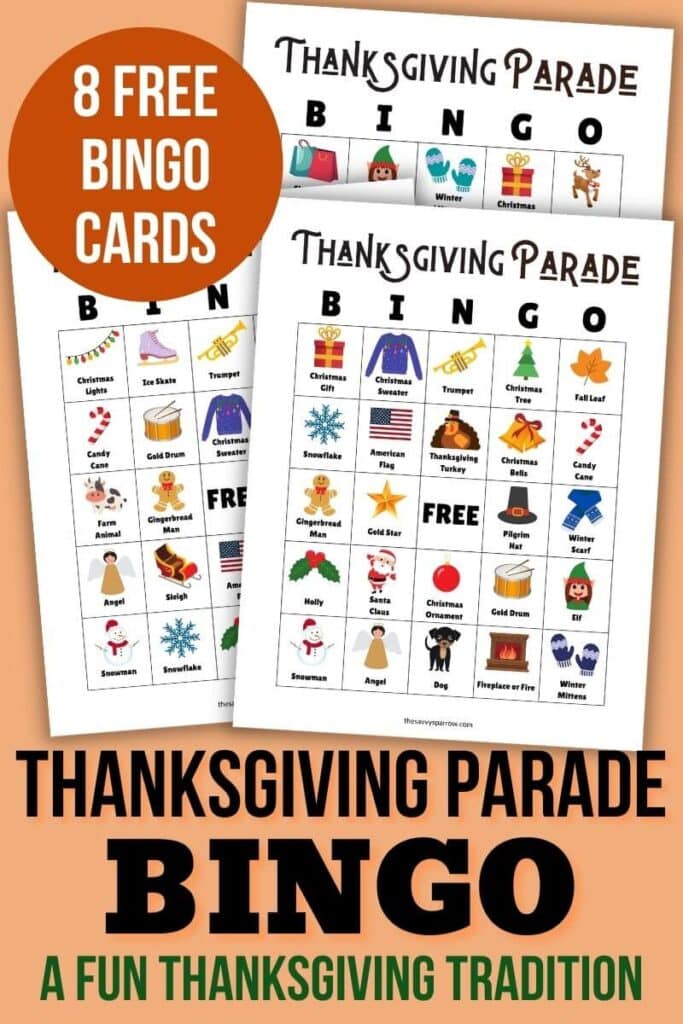 FREE Printable Thanksgiving Day Parade Bingo Cards
More Fun Thanksgiving Ideas for Your Family
If you loved this fun Thanksgiving idea, then be sure to check out some of my other posts for more family favorite Fall activities:
Thanksgiving Conversation Starters – Free Printable Conversation Cards!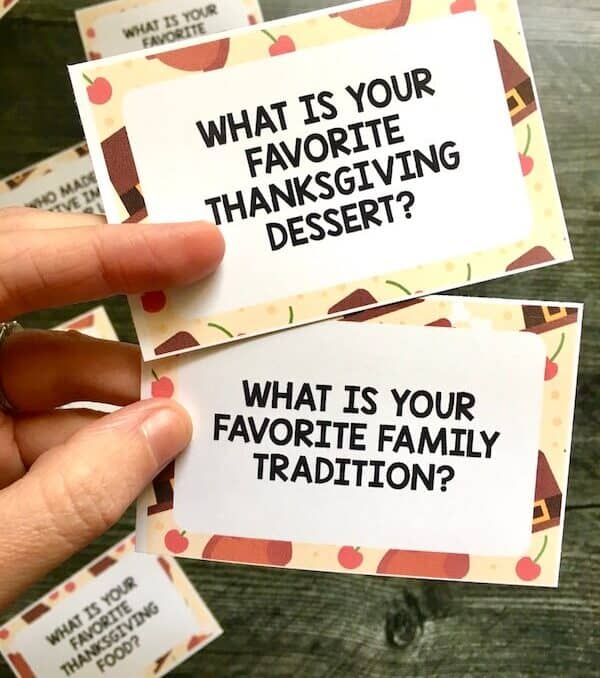 Free Printable Fall Bucket Lists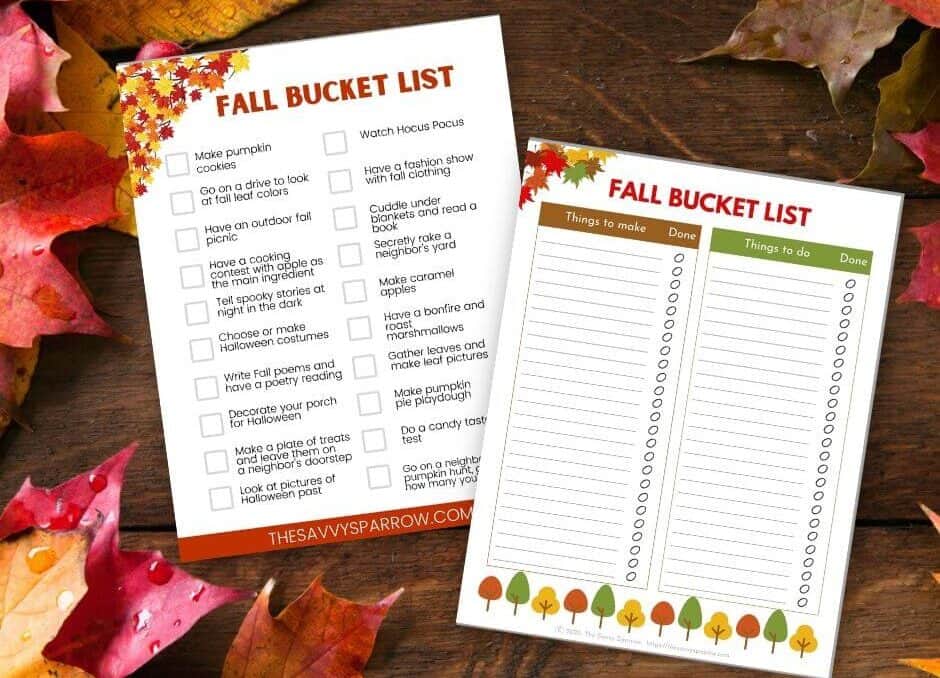 And don't forget to PIN this post for later: