Turn your next date night into game night with the best two person date night games for couples. Fun two player games you'll both enjoy!
Date Night has changed quite a bit since 2020 for many couples across the world (thanks, Rona!). While the idea of having a date night at home is not a new concept, it has risen in popularity over the last year and a half, that's for sure.
Since we have been limited to non-public activities, we have been "forced" to think outside the box when it comes to planning different things to do for date nights. Trying to come up with unique and exciting date night ideas at home can be… exhausting. There are only so many Pinterest ideas that work before they all start running into each other. Rather than throwing in the towel and deciding you'll just resume date night at a later date, planning a weekly game night is a fun and exciting way to connect as a couple.
I spent 20 hours (no joke!) watching videos, reading reviews, and combing through the best date night games for couples to come up with this list. Below, you will find 39 hand-picked two-player games, perfect for couples… if you did just one a week, you'd have almost a whole year of date night games planned! I cover popular classics, spicy intimacy games, and games that promote emotional connection, plus many more. There's something for every type of couple, that's for sure!
Let's dig in and find some perfect games for you and your spouse to try!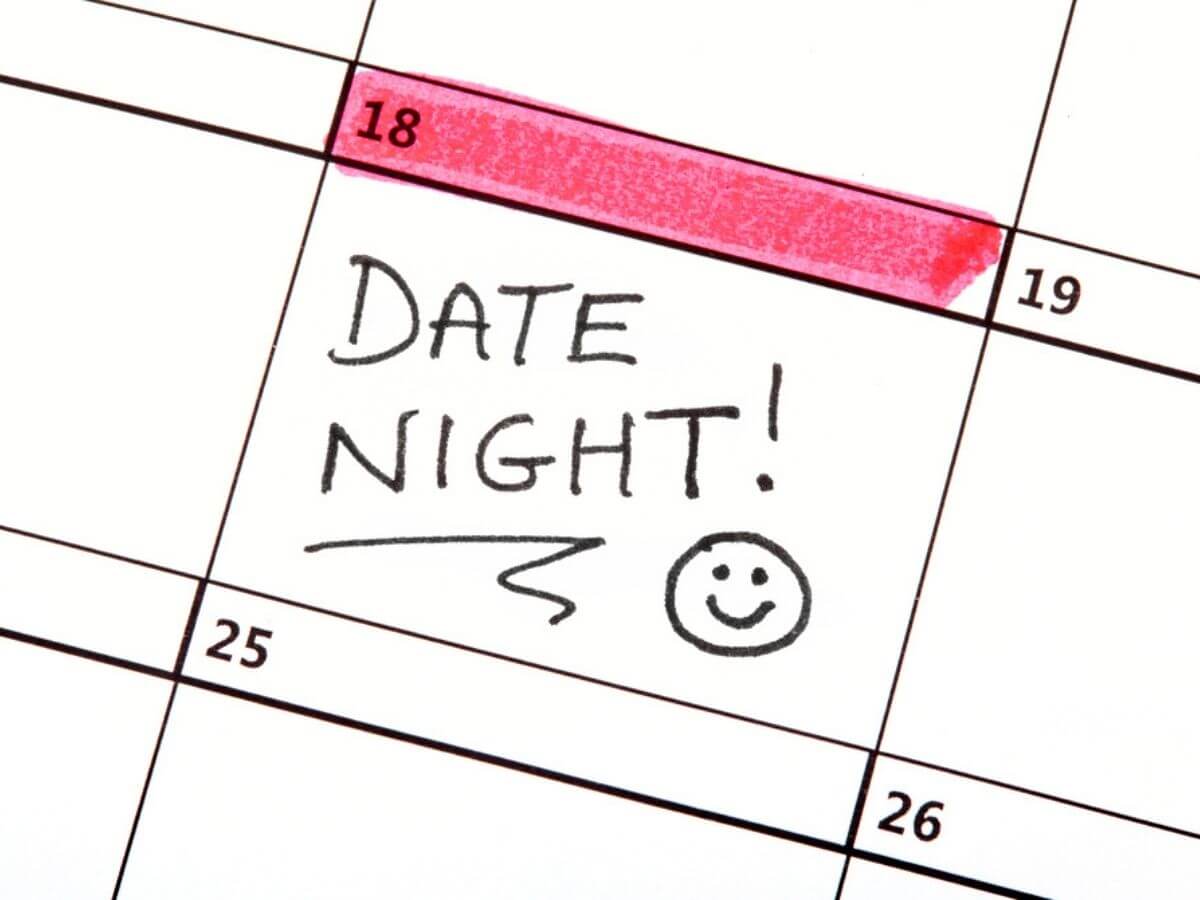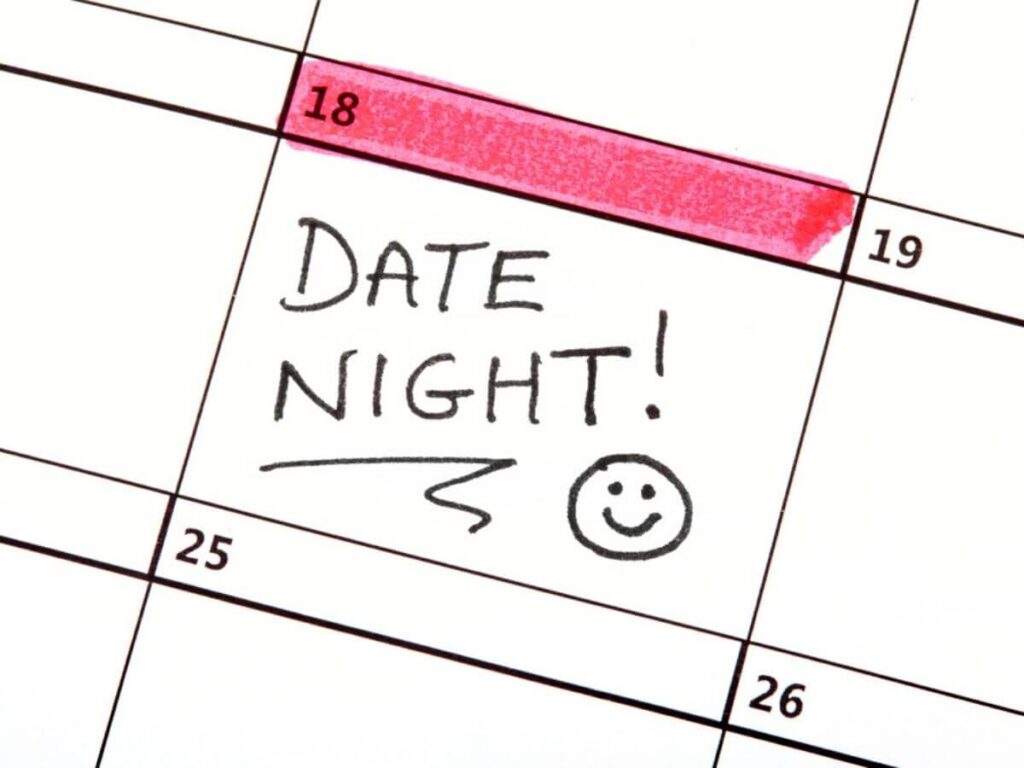 *This post contains affiliate links, which means if you click a link and make a purchase, I earn a commission at no additional cost to you.
Can fun date night games for two really make a difference in your relationship?
Remember that last century expression, "The family that plays together, stays together."? (For the newer generation, this was definitely before cell phones and tablets!) Replace the word "family" with the word "couple," and the meaning still holds true.
Date night as game night can make a difference in your relationship when you engage your partner with laughter, teasing, and good-natured competition. This can lead to greater emotional and physical intimacy between you and your partner. So we can say, "A couple that plays games together, stays together."
39 Of The Best Two Person Date Night Games For Couples
We scoured the internet to find the best two-player games for couples that are perfect for date night at home! We ended up with 39 fun, different, and engaging games that are sure to turn "Date Night" into a "Great Night!"
Here are some fun two player games that you'll want to add to your game closet:
Couples Games To Enhance Your Emotional Relationship
Let's begin with a handful of conversation starters and opportunities to smile at new discoveries or warm remembrances. You may find out things you didn't know you didn't know!
1. Uncommon Questions
Uncommon Questions is a card game that comes with 200 conversation starter cards. There is also a 150 card expansion set available for a deeper look. Uniquely designed to encompass all types of couples, with fun in mind and non-confrontational questions. The game designers say it's pretty much a sure thing (99.9%) that you'll find out something new about your other half every time you play. And if you don't, it means you're "weirdly awesome!"
2. We're Not Really Strangers
I have to say, I fell in love with this two player game just from watching the video about strangers at the beach who played together. The emotion of watching three different couples (who are actual strangers) interact with one another was downright heartwarming.
We're Not Really Strangers doesn't feel like your typical relationship card game. You will progress through three levels: Perception, Connection, and Reflection. I'll vouch for the warning on the game, and I haven't even played it yet: "Warning: Feelings May Arise."
3. Love Language: The Card Game
An insightful way to discover or rediscover your love interest, the Love Language Card Game has 150 cards divided into five categories allowing you to get a deeper, more insightful look at your partner. This game is a fun way to open conversations you never thought to share based on couples' psychology.
4. Online 36 Questions
An exciting and thought-provoking series of online questions designed to see if being vulnerable with one another can increase intimacy. The test is based on a study that was first introduced by the New York Times and has become quite well known. May take an hour or so of your time answering non-offensive and stimulating questions.
5. Our Moments: Couples Edition
Our Moments: Couples Edition is another highly rated couples conversation starter card game, and with over 15,000 raters and holding 4.4 stars, you can't say it isn't worth a shot! It looks like a great way to keep the convo going and focus on your relationship in an exciting and upbeat way, even on a long road trip.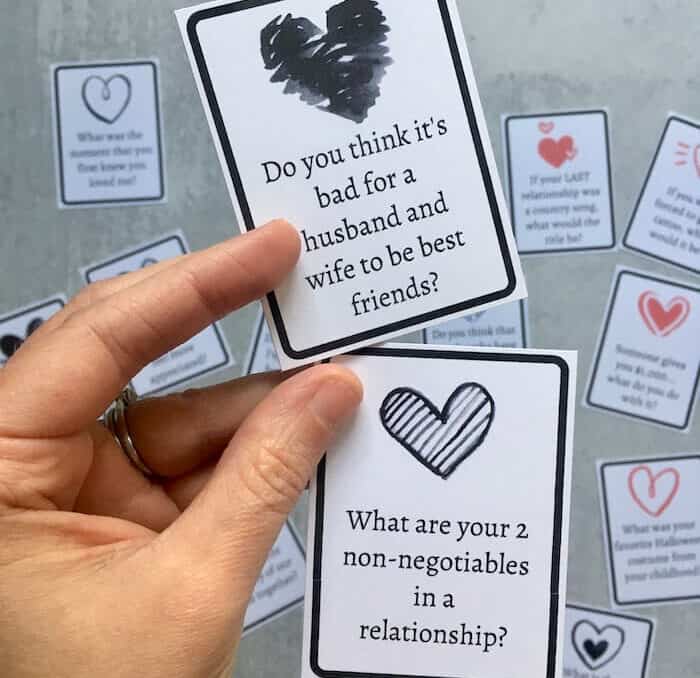 *If you don't want to buy a conversation starters game, you can make your own! Head over to this post for a list of over 100 deep conversation starters for couples. You can write them down on individual slips of paper and place them in a jar. Then, pick out one question at a time for meaningful conversations on date night!
Intimacy Games for Couples Date Night
Any of the emotion-enhancing two player games from above are sure to remind you what good taste you had in choosing your partner. This next selection of games can help turn up the heat for date night, as these games focus more on physical connection.
Now get a glass of water because it's going to get hot in here!
6. Talk, Flirt, Dare
Talk, Flirt, Dare is a cool twist on a date night couples card game for two. This game contains three separate decks of 50 cards each… A conversation starter set, a flirtation set, or a sexy set of dare cards to help your date night play out based on your mood.
7. An Enchanted Evening
The interesting thing about the An Enchanted Evening game is it may look a little dated with the picture on the front, but maybe that's just a psychological ploy to create comfort? A board game with dice that allows you to explore your desires and fantasies with your partner as you play around the board. The game even helps you to set the atmosphere with food, music, and adult beverages.
8. Monogamy A Hot Affair… with your Partner!
Monogamy: A Hot Affair is a multiple award-winning couples game, even recommended by Cosmopolitan magazine. A beautiful board game that isn't just a box of question cards. Three levels starting with intimate, passionate, then steamy, and as the tension builds, beware of the timer. A game where it's nice to be naughty… is it Friday yet?!
9. Poker for Couples – A Game Like No Other
A whole lot of people seem to be very happy with this game! Some are interested in the poker aspect, some are interested because it's not just about poker, but there does seem to be quite a bit of someone getting "poked," win or lose! 🙂
10. XXXopoly
Yep, a sexxxxxopoly, I mean sexual monopoly type game where your "properties" have sexual "penalties" when your partner lands on them. Pro: if you like monopoly, and you like your partner, you should like this game. Con: if you aren't a Monopoly fan, the game may move too slowly for you. Biggest Complaint: many couples find they never quite manage to "finish" the game!
Friendly Competition Couples Games
Who isn't up for some friendly competition with fun two-player board games for couples? Here is an array of different style games for date night:
11. Disney Villainous
Calling all Disney fans (and we know you are out there), you won't be disappointed! Disney Villainous has rich graphics and high-quality screenshots on playing cards from six classic Disney films focusing on none other than the baddies.
Each player plays out their villain's storyline with story-specific cards and actions unique to each player. But watch out. The heroes of your story step in to impede your progress to keep you from your goal. Adults and littles are enchanted with this game and waiting for expansion sets to be offered because the gameplay and idea are so, so…Disney! It even won Game of the Year in 2019.
12. Machi Koro
A totally fun city-building game that will require your keen set of strategy skills. It's hard to say which is more entertaining, the game itself, or watching the two very young gentlemen explain gameplay in the "How To Play Machi Koro" video.
13. Jaipur
Don't we all want to try out a game that was actually part of the Mind Sports Olympiad 2020 competition? Become a powerful merchant in the capital of Rajasthan, Jaipur. In this two-person tactical and strategy game, your goal is to be invited to the court of the Maharaja and receive the coveted "seals of excellence." This honor is bestowed to the merchant who is best at buying, selling, and trading goods.
14. Rummikub
Rummikub is a game that's often associated with senior citizens, but it's actually REALLY fun! My grandmother taught me to play when I was in elementary school, but it's great for adults, too, because of the level of strategy involved.
When you are in the mood for a bit of brain stimulation, this super fun tile game is styled on a version of the rummy card game. You and your partner will be challenged by having to plan out sequencing runs or groupings. The object is to be the first one to place all of your tiles and go out.
With the claim that over 55 million units have been sold worldwide, it's a pretty safe bet to end up on your list as one of the best date night games for two. (Fortunately, you can also play with many more players on game nights!)
15. Dragon Farkle
A fun fantasy spin on the classic game of Farkle and a bonus if you aren't a Disney fan since we started this category with the villains. Dragon Farkle is a press your luck dice and card game with several layers to it, including building up soldiers, brawling with your opponent's army, collecting and using magical items, and ultimately battling the dragon in its lair.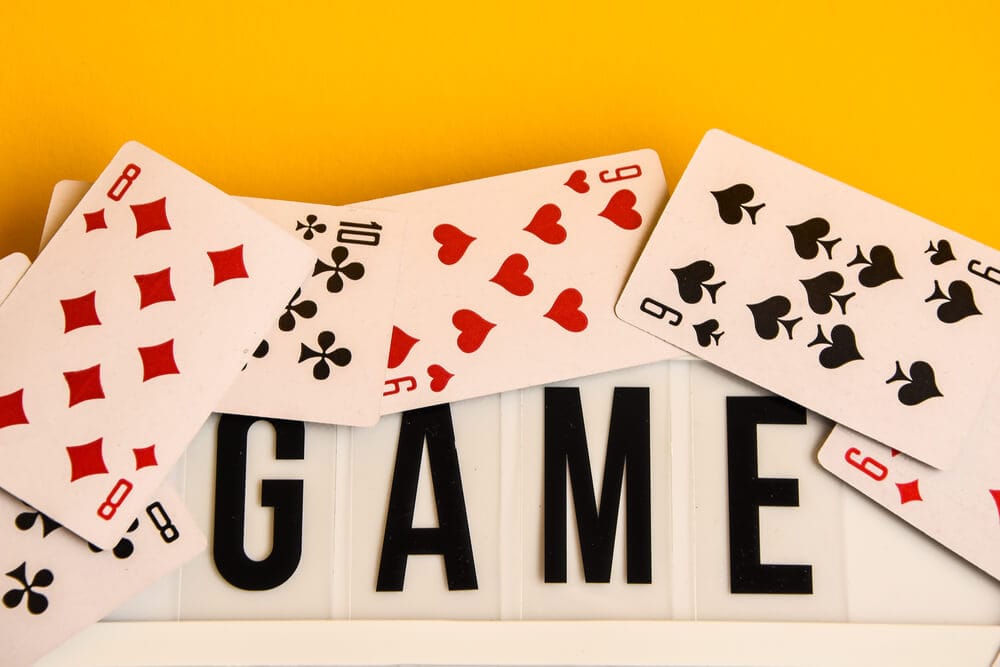 Fun Couples Card Games
16. Five Crowns
Five Crowns is a rummy-style game with five suits, 11 rounds, and 45-minute gameplay. So popular, score sheets and a special hermit shell travel case were designed so you can take and play anywhere!
17. Monopoly Deal
Monopoly Deal is a fast-paced version of the classic Monopoly property trading game! You win by collecting three complete property sets, but other players can steal cards and charge rent with the turn of an action card. Fun new take and quicker play for date night fun with two players.
18. Dirty Minds
If you've got a good sense of humor and enjoy a fun word twist, the Dirty Minds game is touted as the "World's Cleanest Dirty Game." With clean language and clean answers, the only thing that is dirty is your mind!
19. Intimacy Deck
The Intimacy Deck has 150 cards designed to spark curiosity and increase your ability to speak your truth to your partner, whether you are a new couple or well established. A great way to prolong the journey, have your game night and wind down with each of you choosing five cards each and end your date nights with a relaxed, open, and giving conversation.
20. I Should Have Known That
You won't get a point for the right answer, but you'll lose a point for a wrong one. I Should Have Known That is a fun two player date night game with 400 trivia questions about things you think you know, but you don't.
Nod to Nostalgia, Date Night Games for 2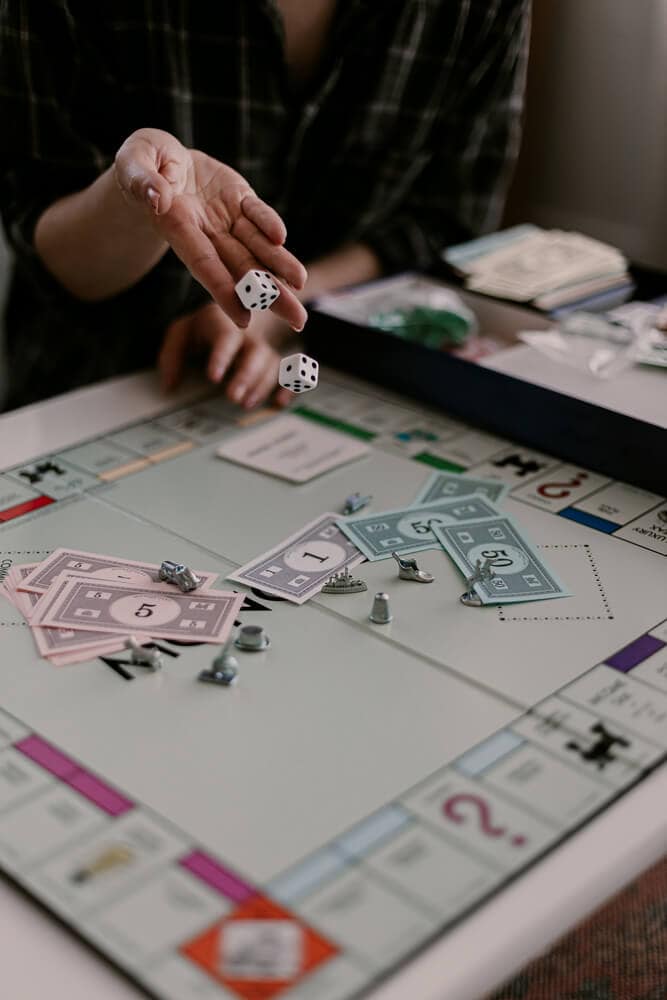 21. Mancala Board Game Set
A game as old as time? Mancala is an engrossing strategy game rumored to have originated in 7th century Egypt. A beautiful, smooth wooden board that folds into a decorative storage box for the glass stones used for play. Laidback strategy fun for two-player date night that the littles can also play.
22. Yahtzee
It's funny how this dice strategy game has endured the test of time. Each round, you roll the five dice up to three times to create a scored combination that is recorded on a scoring pad until all the categories are taken or forfeited per round. Getting all five dice to have the same number is considered a Yahtzee! Entertaining yet straightforward, an excellent go-to that you always end up enjoying more than you anticipated.
23. Jacks
Yes, Jacks! How about a little eye-hand coordination and brain stimulation with an age-old favorite? Have a date night picnic and clear the floor to see who still "has it." If you've never played Jacks, you'll find a nice challenge in bouncing the ball, pulling a Jack, and catching the ball mid-air before the ball hits the second time. Rounds progress and become more challenging. It may not be like riding a bike, but with a bit of persistence, you might find yourself practicing in private for a "rematch!"
The following two nostalgic date night games for two players are highly rated and have been available for over 50 years. If you can find one of the older versions, you'll probably be happier. It seems Hasbro and Milton Bradley, respectively, have changed their manufacturing standards, and there are many complaints regarding the cheap quality and inferior design as compared with the older models.
As far as the games themselves, definitely worth adding to your best two-player games for couples repertoire.
24. Mastermind
A two-player code-breaking game utilizing a set of four hidden color-coded pegs chosen by your opponent. You must tune into your deductive reasoning skills and break the code before you run out of turns. It plays quickly, but it's quite satisfying when you've broken the code, proving you have a mastermind!
25. Battleship
A two-player guessing game where you hunt and destroy your opponent's ships located on a grid. A total of four ships requiring varied "hits" until all four of your ships are taken out of the game. This game actually originated in the 1930s as a paper and pencil game. Who knew?
Video Games for Couples
26. Scene It Movies 2nd Edition
For you movie buffs, a DVD-based Hollywood trivia game with a social interactive board game and a 3D multimedia test of your memory and knowledge of pop culture. There are many famous versions, including Friends, Harry Potter, and even Disney Scene it.
27. Wii Sports
If you're like me, you may just have a perfectly good Wii and the original sports package DVD tucked away somewhere. What better way to have a date night bowling, golfing, or even a rousing bout of boxing?
28. Just Dance
A little something for everyone! Several versions are available on various game consoles, but now you can even use your iPhone and an internet connection and go for it. Simply follow along with the dancers on screen. As you and your partner rack up points, the only thing you'll lose out on with this great 2 player game is calories!
29. Heads Up
Cute and funny! The Heads Up app is a lot of laughs with timed rounds using pantomime and verbal cues to your partner to guess the words. The best part is you can playback the recording of their play for a lot of giggles.
30. Mario Kart
A constantly evolving classic, Mario Kart has been around since the 1990s and is a go-kart style racing game with good graphics and collectible items along the route to give you advantages over your racing companions. It comes in several different versions, from apps to home consoles and Switch.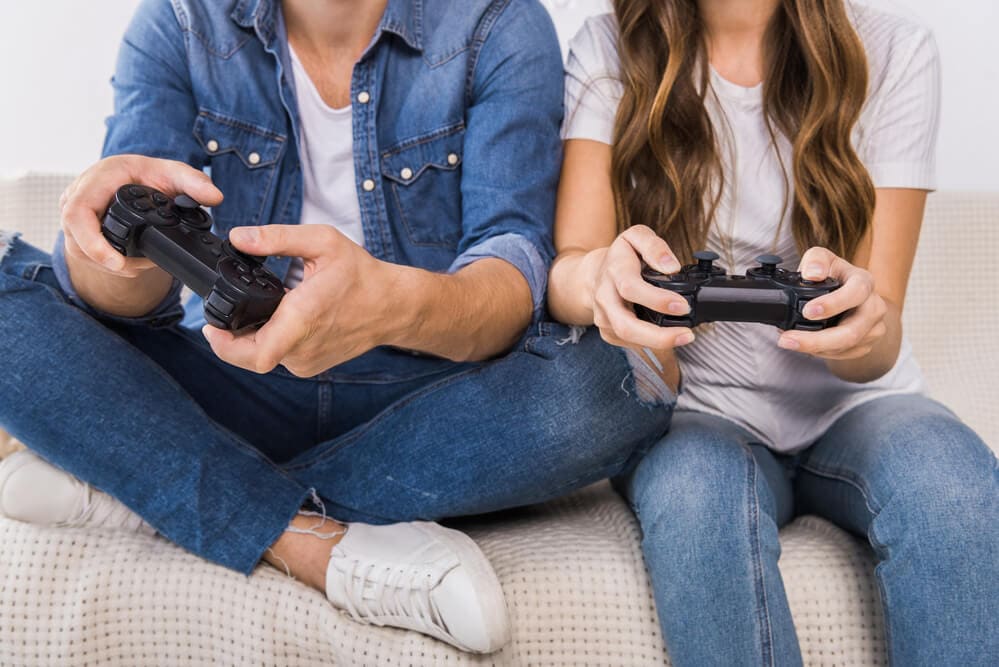 Bonus: Anything But Boring; Board/Table/Other Games For Couples Date Night
31. Coconuts Game (with a caveat)
Coconuts is a super silly and somewhat simple-maybe, dexterity game. Extremely popular and award-winning! For couples, extra fun can be built in when your partner has to take a sip of wine when you get your coconut in the cup or make up your own little perks, like removing an article of clothing?
32. Connect 4 Launchers
Connect 4 Launchers is somewhat along the lines of the Coconuts game, with aiming and launching your disks onto a two-level game board to connect four in a line. For some silly reason, I was smiling ear to ear watching this video of four people playing. You might have to pick it up at a yard sale or eBay. A nice bit of nostalgia with a contemporary twist!
33. Toilet Tag
This is a hilarious way to prep for your special two-player game date night activities. Simply place the Toilet Tag "game" in the restroom the day before date night to allow both of you to fill in one to two pages. It is an innovative way to set the mood and "crack" the ice, no if's and's or "butts" about it!
34. Karaoke
Are you a couple that loves to sing? Break out the oldies, sing love songs, rock out to classic rock or hair bands; there's something for everyone. This unit works with any smartphone or tablet to connect to youtube or any karaoke app, and it would be a great family activity to do with your kids also!
35. 3D Puzzles
Challenging 3D puzzles, like the Downtown Abbey, Harry Potter, and Game of Thrones versions are a great way for you and your spouse to work together towards a common goal.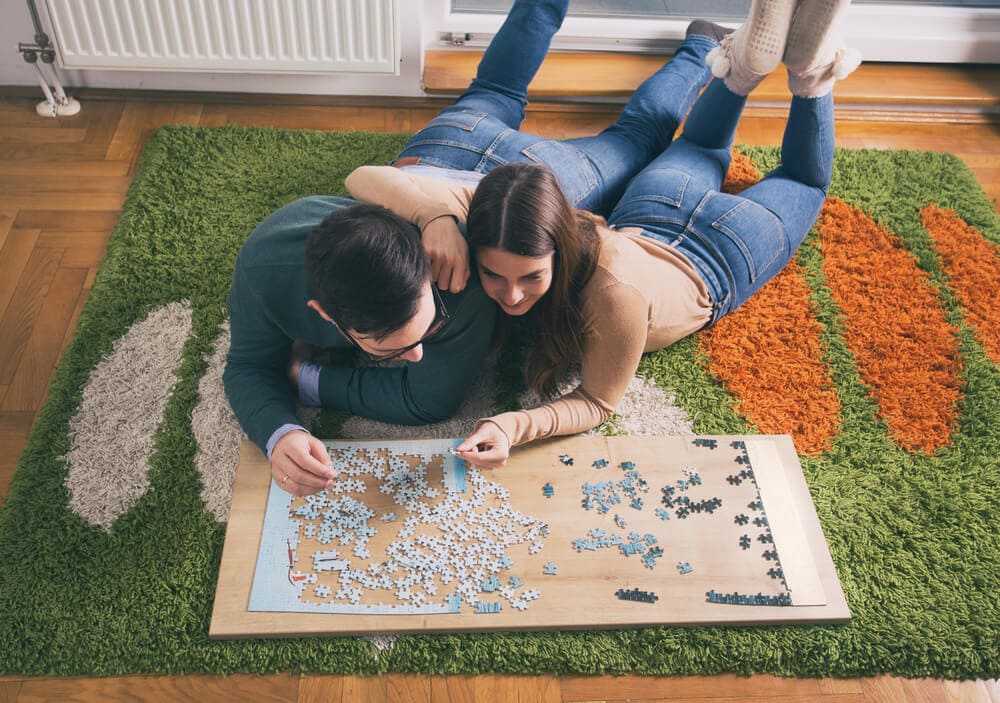 Games for Couples to Play without Any Supplies
So it's date night, and so far, any of these two-player games would be great, but you don't have time to run to the store. Since Jeff Bezos & Elon Musk haven't gotten together creatively yet to produce a transporter for instant delivery, what to do? Check out some of the best two-person games for couples that don't require Scotty to beam anything up, or down as it were.
36. Truth or Dare
There are several online resources for truth or dare questions and challenges to play this iconic game at home for you and your partner. You'll each take turns asking, "truth or dare?". If truth, they have to answer a question honestly. If they decide to dare, they have to do a task or complete a challenge instead. There are also online and app versions available.
37. Two Truths and a Lie
This two player game is a fun way to baffle or astound your partner. Just as it states, you make three statements about yourself, two that are true and one that is a lie. See if you can stump your partner with an outrageous truth. You can devise a scoring system if you like or just have fun with it.
38. Scavenger Hunt
Who doesn't love a scavenger hunt? You agree to the same number of clues and create your plans prior to date night. You can race each other to find the articles or enjoy the fun by timing and watching the other. Online resources can help you plan it out or enlist the help of a good friend, and you each make a scavenger hunt for the other couple.
Playing Games at Home is a Great Way to Spend Date Night!
It is essential to have some time with your partner, and these types of simple activities can make it easy to spend quality time together. Two-player games are perfect for date nights at home. Try one or two of these two person games and turn "Date Night" into a "Great Night."
And if you want more date night ideas, check out this post: 16 Unique Stay at Home Date Ideas on a Budget
What are some of your favorite two player games for date night? Is there a board game or card game that you and your husband love playing? If so, leave me a comment. I'd LOVE to hear from you!
And don't forget to PIN this post for your next game night date night at home!