This free printable walking log is a great way to keep track of steps or miles walked each day! Just print out the tracker, and use it to log your daily walking and water intake!
I have a confession to make… my daily exercise routine consists of walking to the mailbox each day. That's it.
But this summer, I'm making it my personal goal to walk around the neighborhood every single morning. Yup, first thing in the morning when I wake up, I'm going to get dressed and walk at least a mile. So I decided to create these cute printable walking and water trackers to keep me motivated and to keep track of my progress.
And I'm sharing them with you!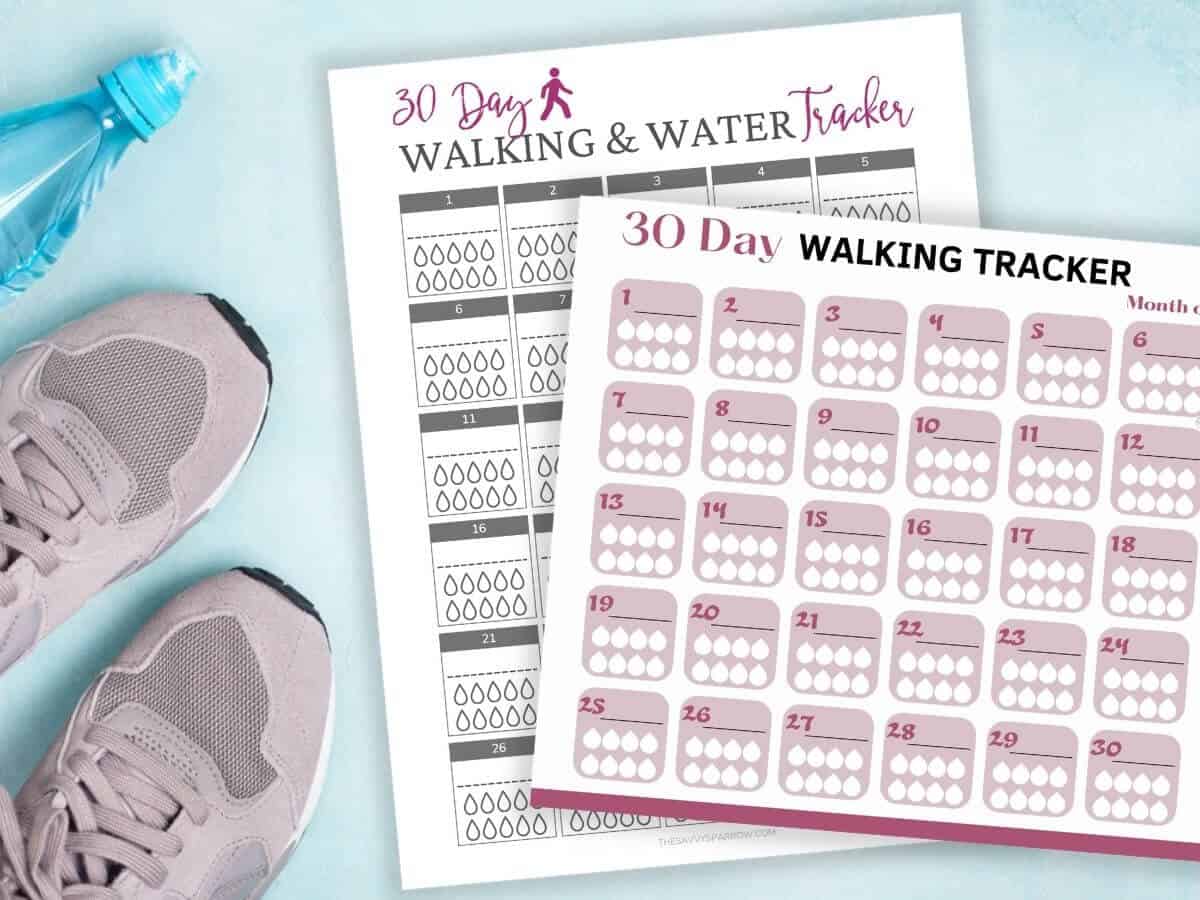 How to Use the Printable Walking Log
Print the habit tracker sheet and hang it on your fridge or add it to your bullet journal or planner. You can also tape it to your bathroom mirror where you'll see it first thing in the morning and be reminded to get your steps in for the day.
Everyday that you walk, record it in on your tracker. You can log total number of steps walked, the distance that you walked, or the time that you walked, whichever you prefer!
Use the same printable log to track how much water you drink each day. Color in one water droplet for each bottle or cup that you drink.
Free Printable Walking Trackers – 2 Designs!
I actually have not one, but two different walking and water trackers for you to use! They both work pretty much the same way, but one has space to record 10 cups of water a day and the other has space for 8 cups… so you can use whichever one you prefer!
Personally, I'm going to use the design with 8 water droplets to color in, but I'm going to let each drop represent one 16 oz bottle of water… so if I can color in all 8 drops for the day, then I would have drunk 128 oz (or 1 gallon).
Just click the links down below to download the trackers:
Free Printable Walking Tracker – 10 Cups of Water per Day – CLICK HERE
Free Printable Walking Tracker – 8 Cups of Water – CLICK HERE
Other Habit Tracker Ideas
Want to track other habits besides water intake and steps? Habit Trackers are a great way to form new healthy habits or hold yourself accountable for things that you want to make a priority.
I've got 80 habit tracker ideas here, plus these super cute generic habit trackers in my freebies library that you can use to track any goal or habit. Just click through to the habit trackers post and you'll see instructions for how to join my FREE email newsletter and get access to all of my free printables!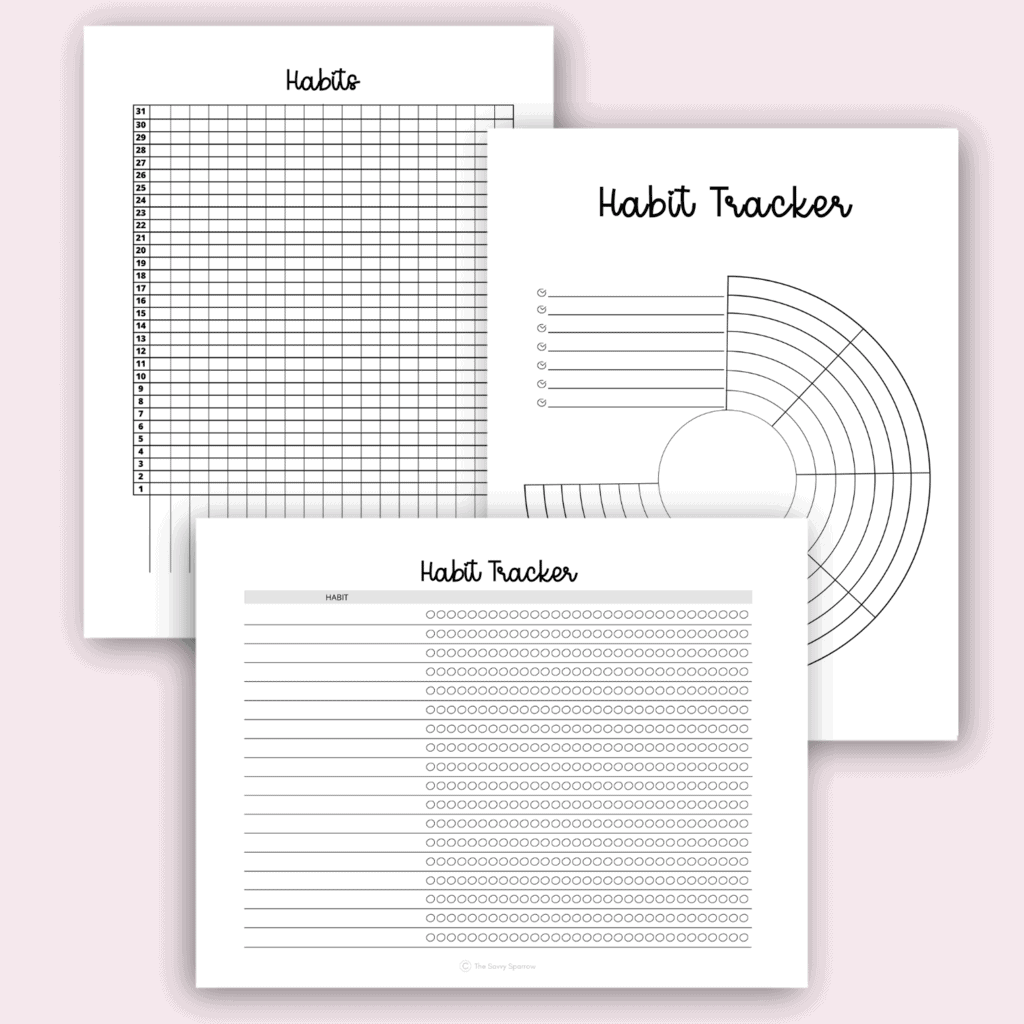 Or, if there are multiple healthy habits that you want to keep track of, you might want to consider a self care planner. I've rounded up some of the best self care planners that you can buy here!
I hope you find these printable trackers useful, and that they motivate you to get walking and to drink more water. If you print them out and use them, I'd LOVE to hear if they helped you! Leave me a comment down below!
And happy nesting!