Looking for free printable Christmas crafts for kids to do this holiday? Your little ones will love making a paper cone Christmas tree craft with these free printable templates!
Picture this: You're sipping your cup of coffee (that's been reheated for the third time), scrolling through Pinterest-perfect holiday decor ideas, and trying to take a breather from the holiday frenzy… Your kids, on the other hand, are frolicking about, bouncing with so much energy that they could probably power Santa's sleigh for a night.
You need something to keep your kids occupied, but you don't want to brave the holiday traffic to find some Christmas crafts or activities for them to do. But that's where these cute printable Christmas tree cone crafts come in! And did I mention that they're free!
Just print out the coloring templates, dig the crayons out of the art closet, and let your kids channel their inner artists. So grab that cup of lukewarm coffee, and I'll show you how to make these easy Christmas tree cone crafts with your kids!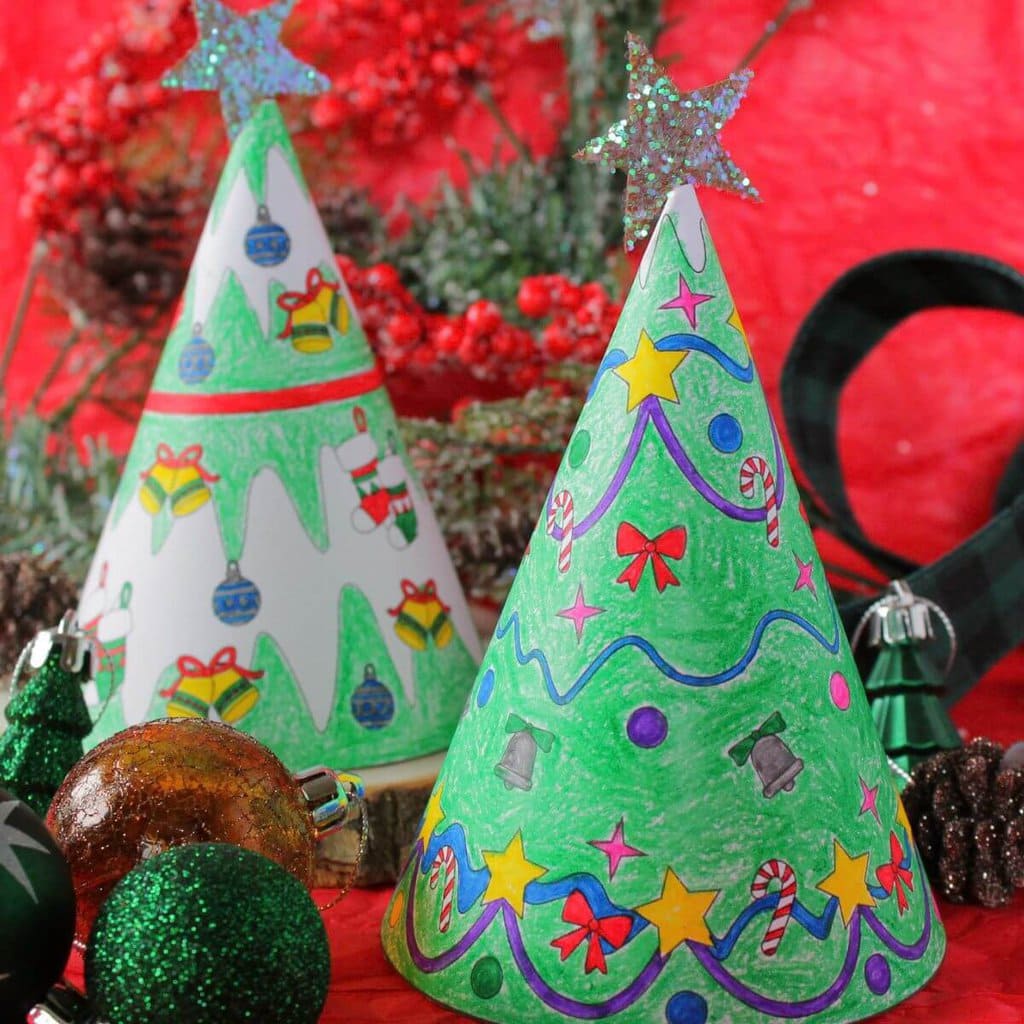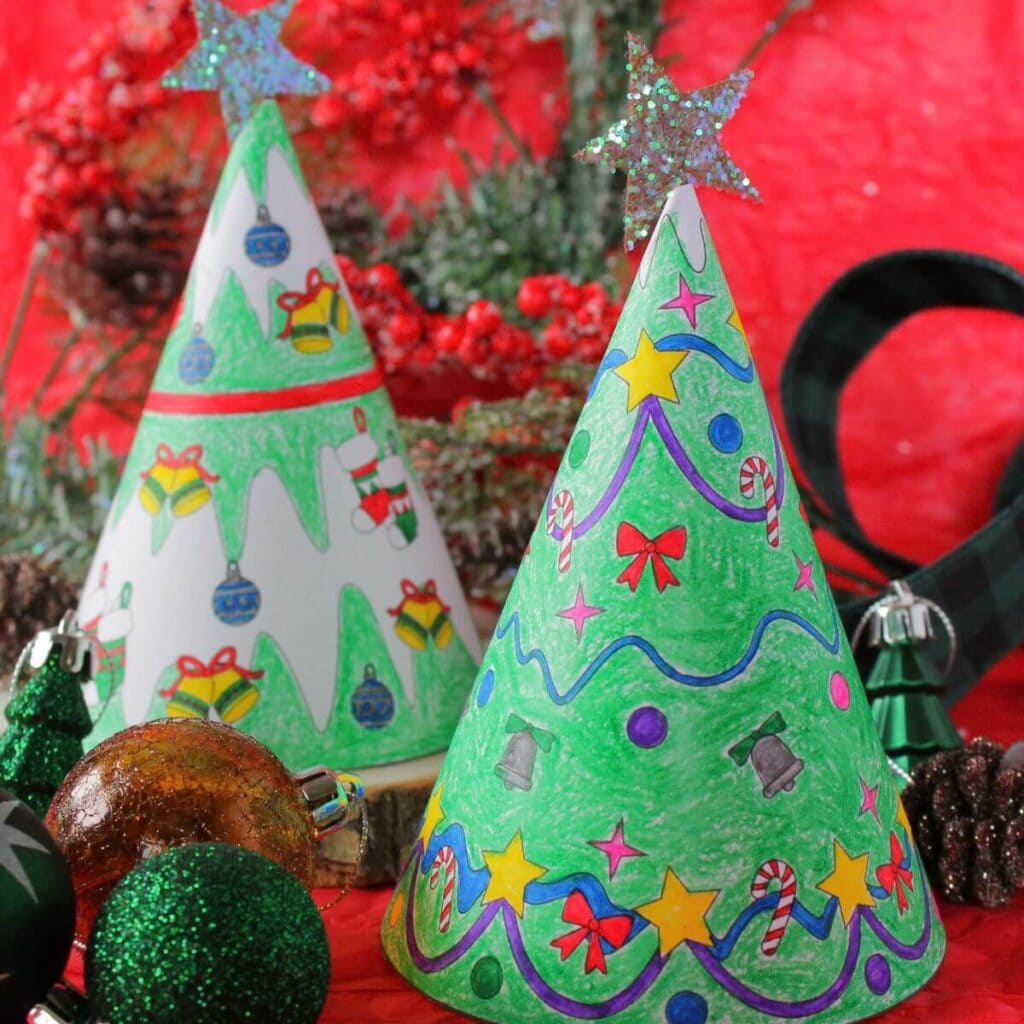 Supplies Needed for Paper Cone Christmas Trees
Before we dive into how to make these cute cone Christmas tree crafts for kids, let's gather the supplies that you need. Fortunately, all of these materials are easy to find, and you probably have most of them in your art closet already: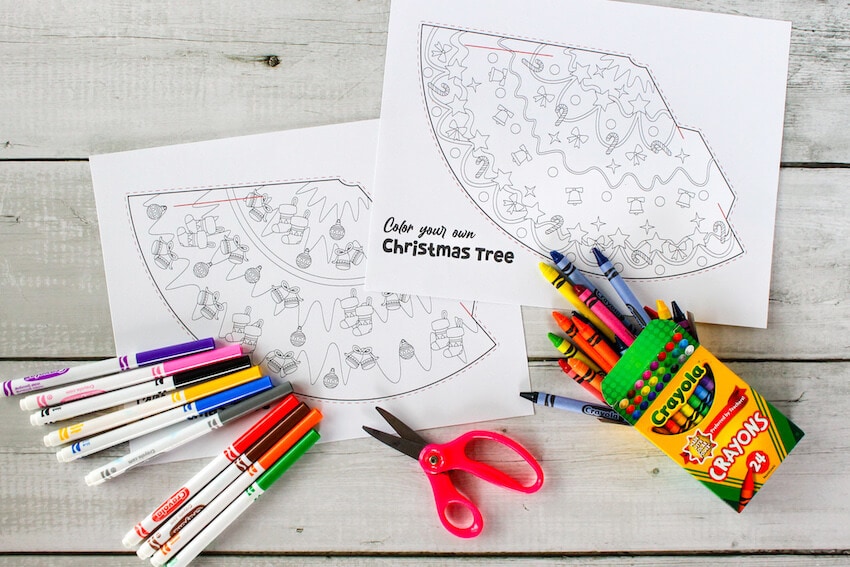 Free Printable Christmas Tree Cone Template: You can download and print our Christmas tree cone template for free using the link at the end of this post!
Crayons, Markers, or Colored Pencils: To color the black and white cone tree templates.
Scissors
Glue or Tape: I prefer to use a glue stick because there's no drying time, and the sticks are much less messy, but regular liquid school glue will work also. Tape is also helpful for assembling the cone trees.
Other Decorations: Gather materials like sequins, pom-poms, or stickers to add extra Christmas decorations to your cone tree crafts for kids. My kids chose to top their trees with foam stars.
How to Make Paper Cone Christmas Trees with Your Kids
Color the Christmas tree cone templates. Your kids can use colored pencils, markers, or crayons to color in the printable templates. My daughters used a combination of fine tip markers for the details and crayons for the main tree part, and I LOVE how they turned out!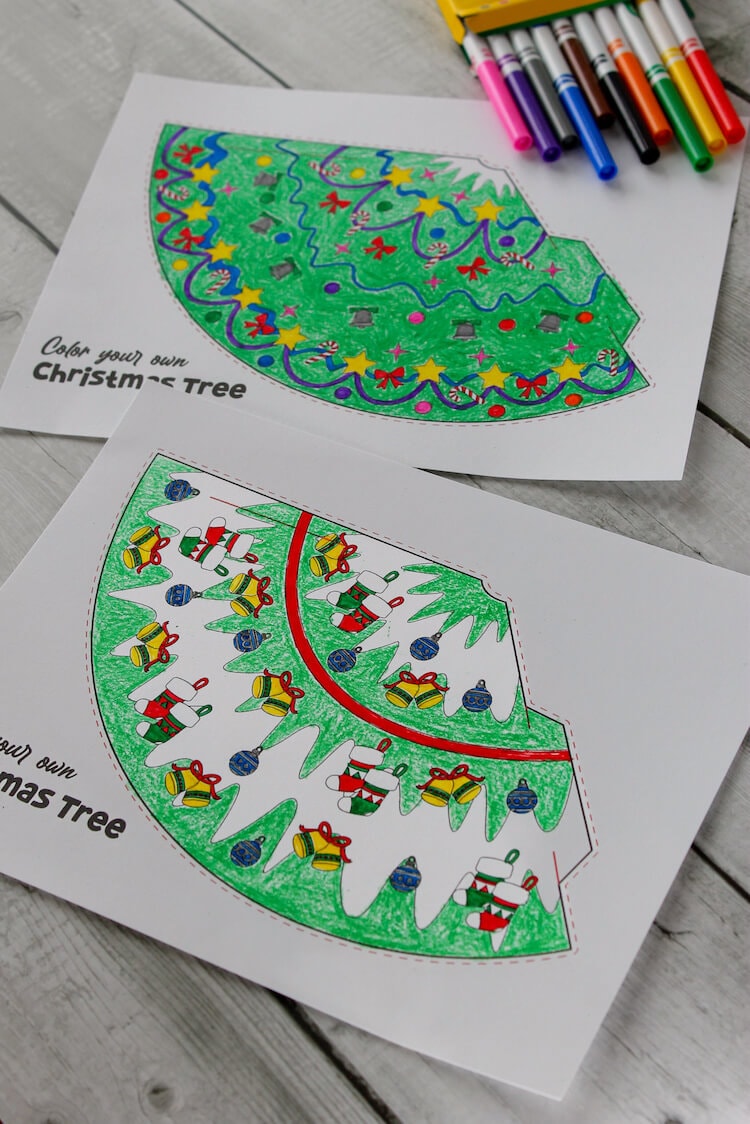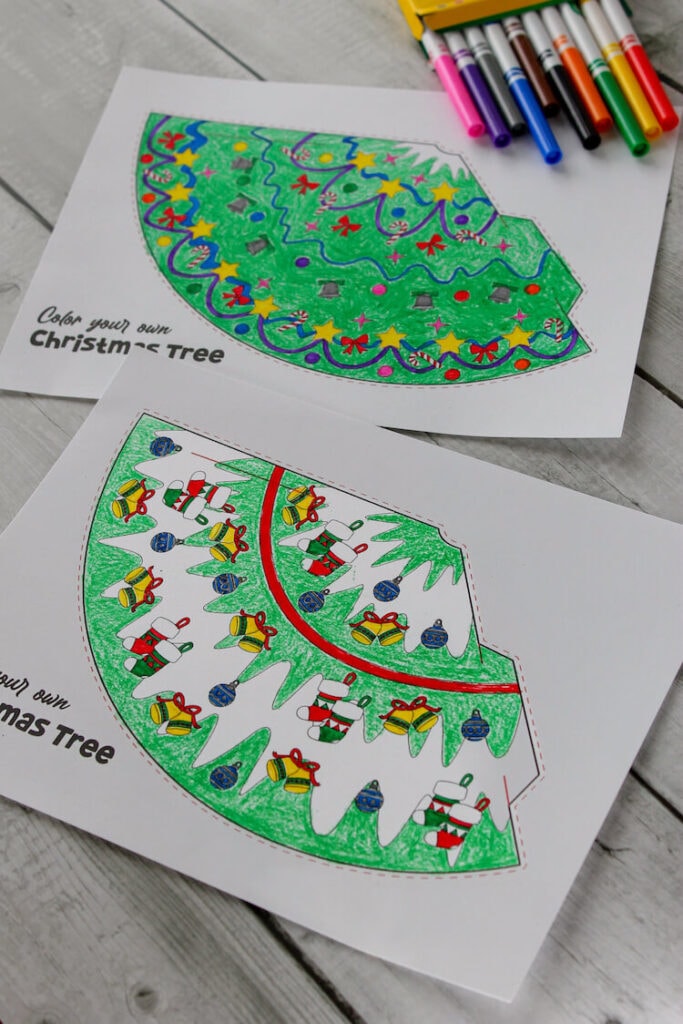 Cut out the Christmas tree cone template. There are dotted lines around the tree template to use as a guide, and don't forget to cut out the tab on the side of the cone shape. You will also need to make a slit in the opposite side of the cone to insert the tab. This is how you'll assemble the template into a cone shape, and I recommend that an adult helps with this, especially if your kids are younger.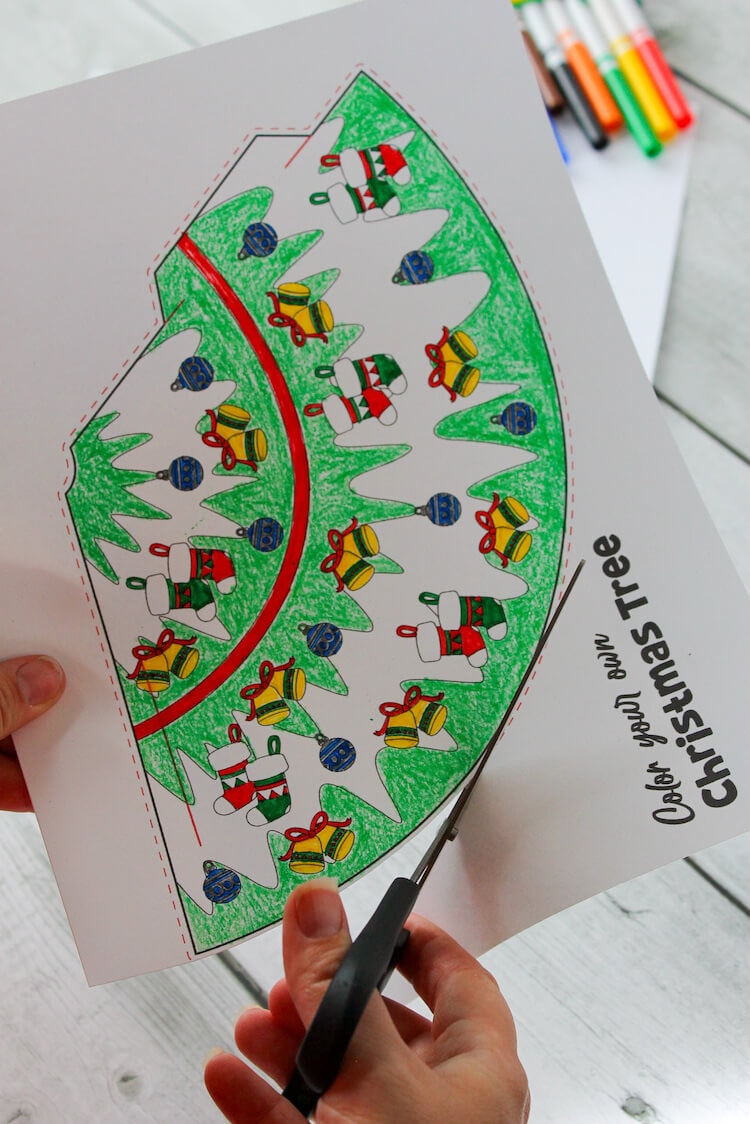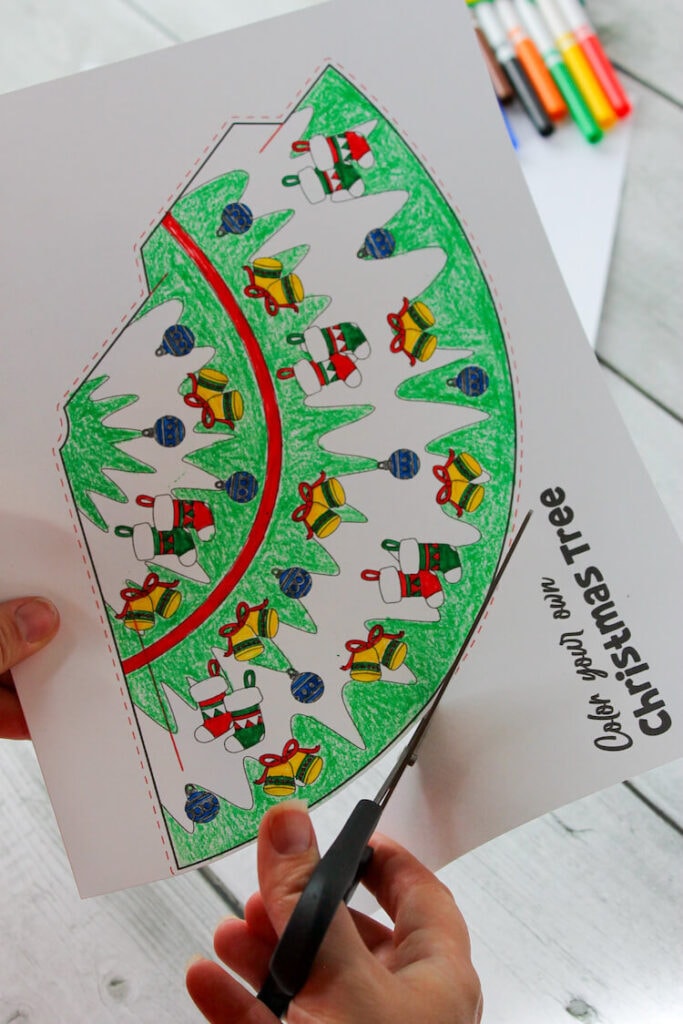 Roll the printable craft template into a cone shape. Roll the Christmas tree cone template into a cone shape, with the wide end at the bottom. Insert the tab into the small slit on the opposite side of the cone, and use a glue stick or a small piece of tape to secure in place.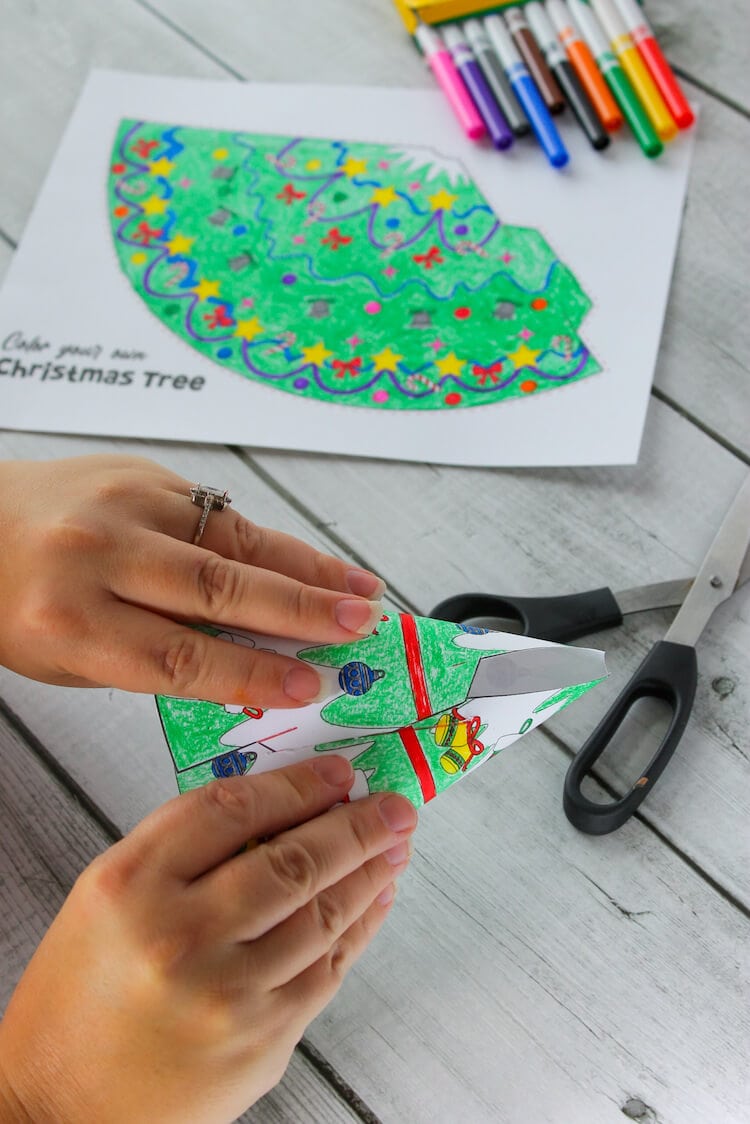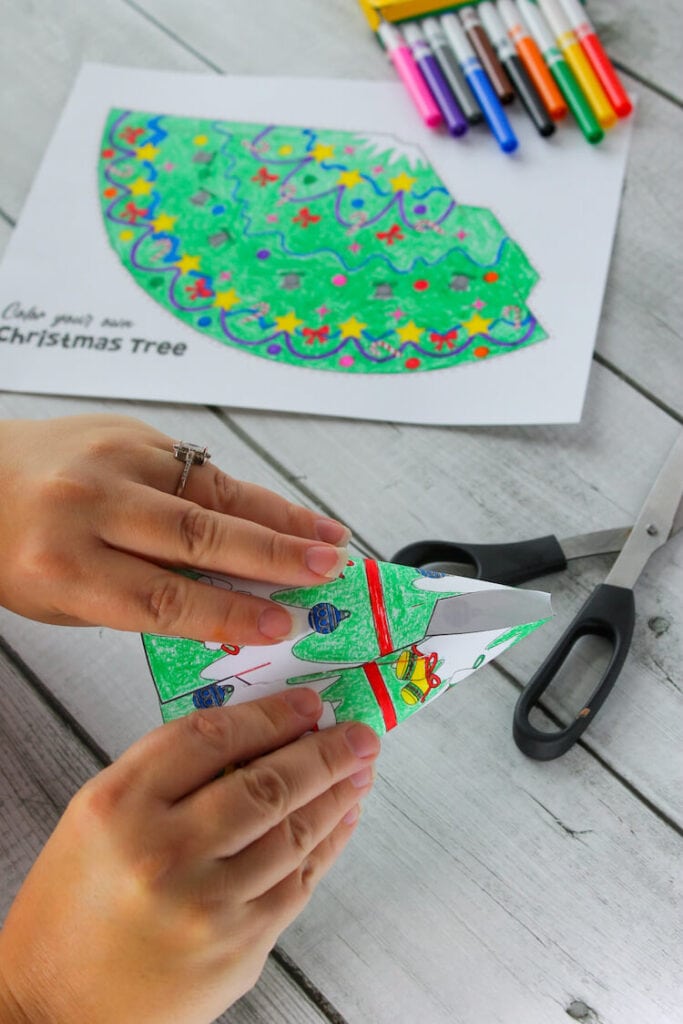 Add other decorations to the Christmas tree cone crafts (optional). Your kids can glue other lightweight decorations on their Christmas trees also. Sequins, pom-poms, and beads can mimic Christmas tree lights or ornaments. Or, attach a small star to the top of the tree.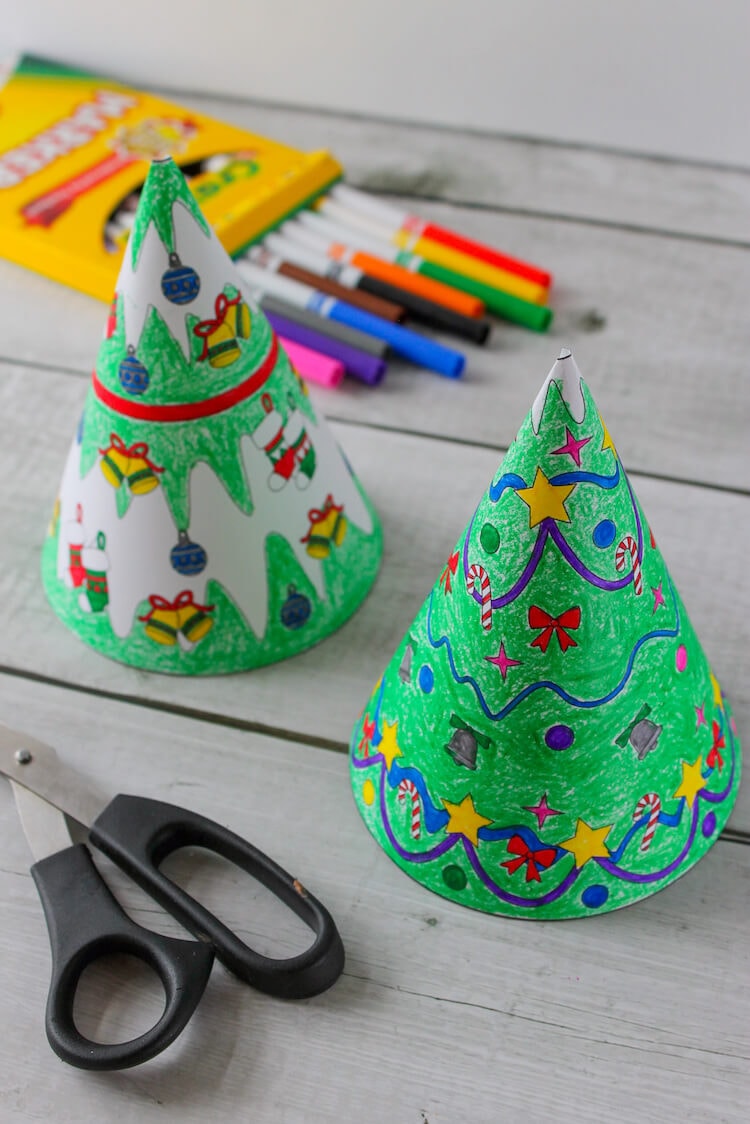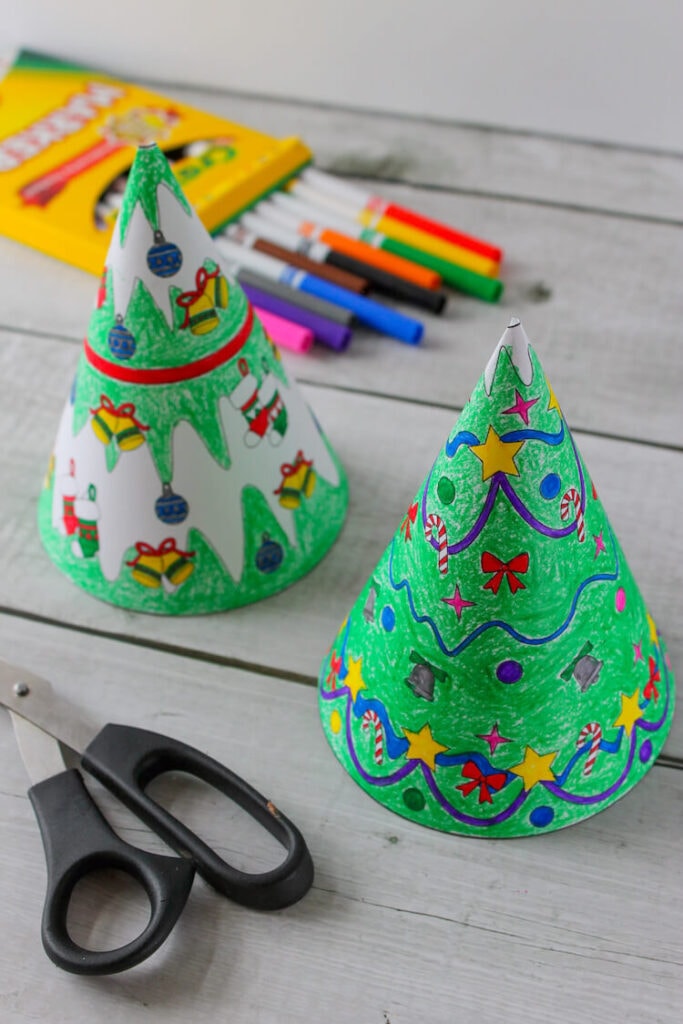 Free Printable Christmas Tree Cone Craft Templates
Download our free printable Christmas tree cone template here. You can print the template on regular printer paper or card stock, depending on your preference and the final look you want to achieve.
More Free Christmas Craft Coloring Pages
Want other free printable Christmas crafts for kids? Check out some of my other favorite Christmas printables:
Free Printable Christmas Door Hanger for Kids – Let your kids color these adorable door hangers and hang them on their bedroom doors to say "Santa Stop Here"!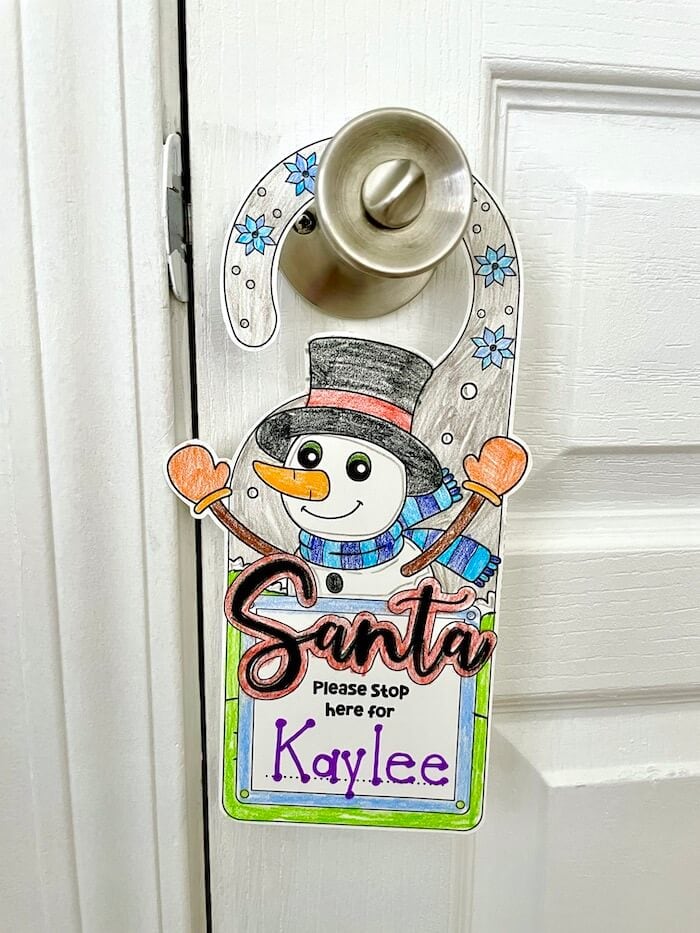 Free Printable 3D Gingerbread House Templates – These adorable gingerbread house crafts are made with a free printable template… just color, cut out, and tape together for a cute gingerbread house (that won't attract the ants!).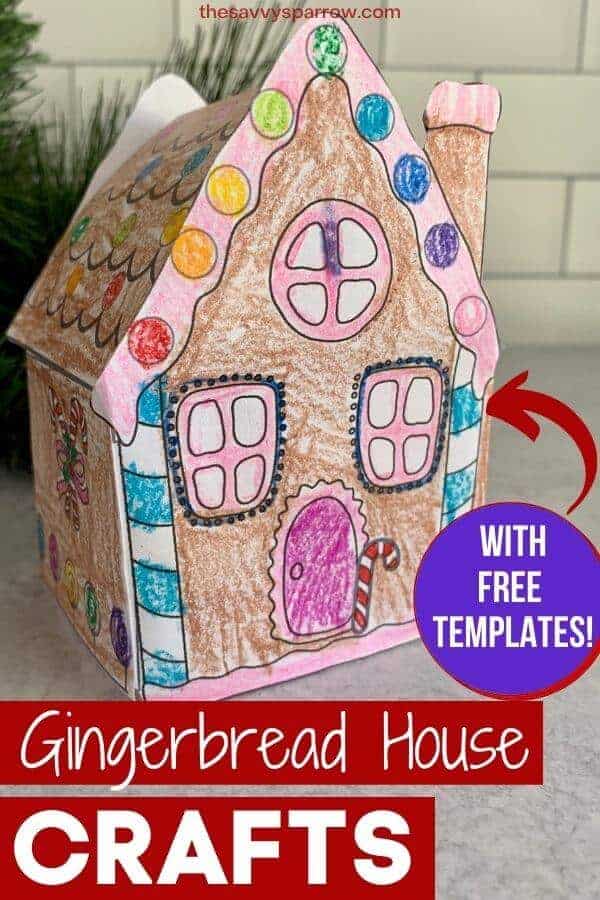 Free Printable 3D Paper Christmas Ornaments to Color – These 3D paper ornament templates are fun Christmas crafts for kids to do, and they'll look cute hanging on your tree!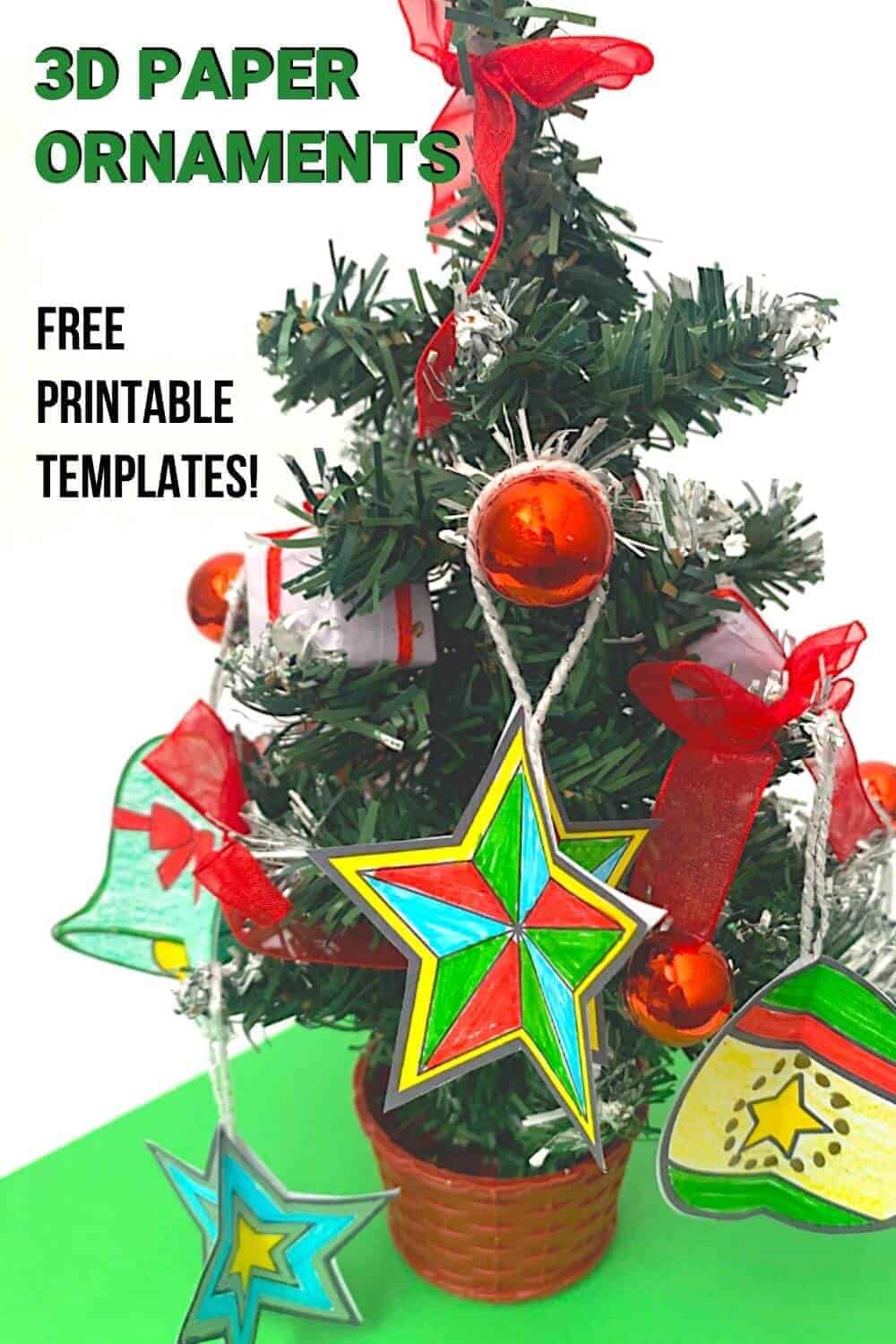 I hope your kids LOVE this paper cone Christmas tree craft! And I hope that you're able to spend some quality time with your little ones doing this fun Christmas activity together!
And don't forget to PIN this post for later: