These Gingerbread House Crafts for kids are calorie-free, won't attract bugs or cause cavities, and they're so easy to make that your kids can do them all by themselves! Just print the free printable gingerbread house template, and let your kids decorate their very own 3D paper gingerbread houses this Christmas!
If you're looking for fun Christmas crafts to keep your little ones occupied this holiday, then you've come to the right place!
Christmas and crafting go hand in hand. From popsicle stick reindeer kids' crafts to handmade wreaths, when December hits, you can bet that I'm making some sort of Christmas themed craft. And, of course, my kids like to get in on the action!
These paper gingerbread house crafts are awesome Christmas activities for kids to do, because they require very few supplies, and your kids can make them by themselves. Which leaves you time to do the 1,345 other things on your holiday to do list!
My girls had a blast coloring the gingerbread house templates and putting them together to form their very own Christmas village! And if your kids want to decorate their own gingerbread house from scratch, I've even got a blank 3D house template for them to add their own decorations.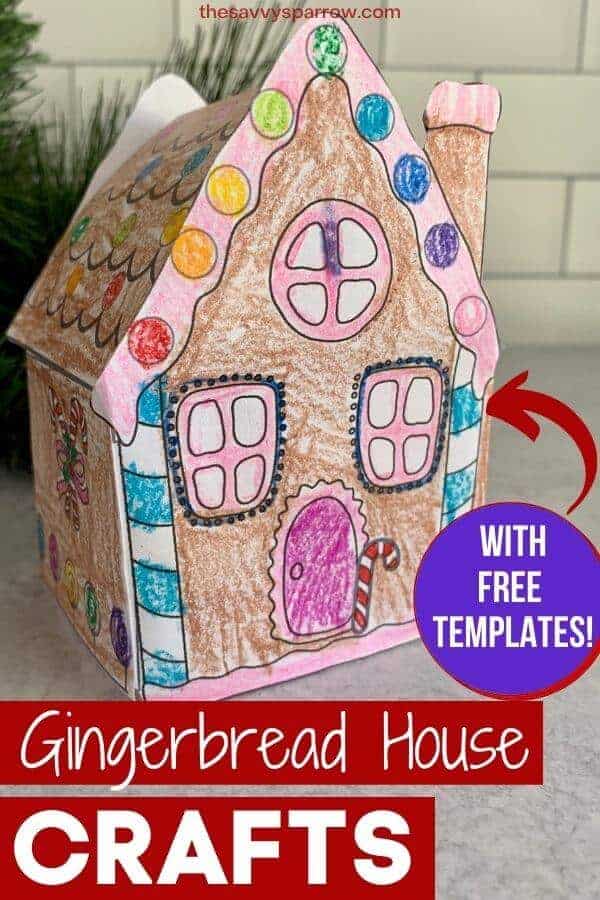 This easy Christmas craft is great for preschoolers and kindergarteners, but even my older girls enjoyed making these cute gingerbread houses!
Here's how to do it:
Supplies Needed for Gingerbread House Crafts
You only need a few basic craft supplies to make these gingerbread house crafts, plus access to a printer. Gather these supplies and your kids are ready to create their 3D paper gingerbread houses all by themselves!
crayons, colored pencils, or markers
glue stick
scissors
printable Gingerbread house template – I've got 5 different FREE paper templates for you to choose from! Click the link below to download the free printable Gingerbread house templates!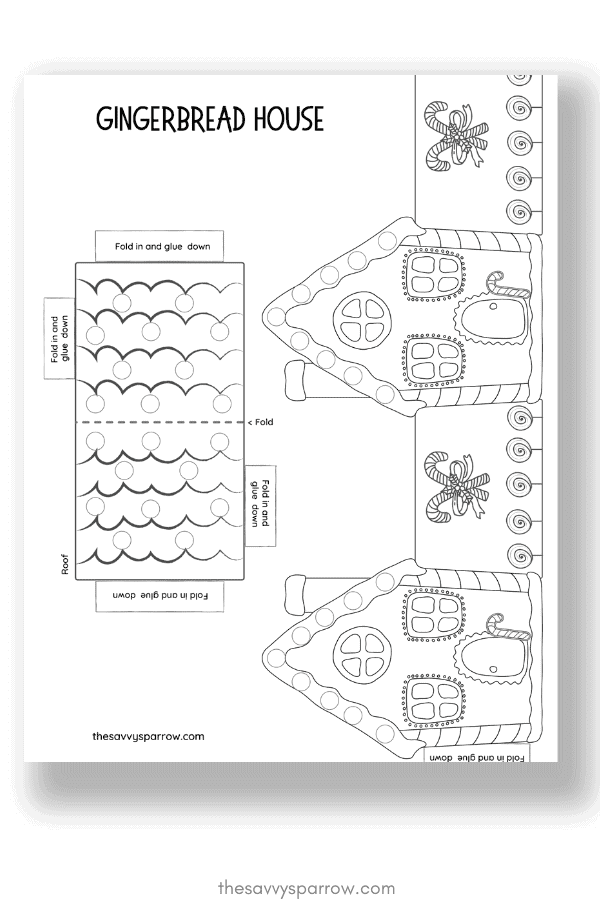 Click HERE to download 5 different Gingerbread House Templates!
How to Make 3D Paper Gingerbread Houses
1. Color the paper gingerbread house template.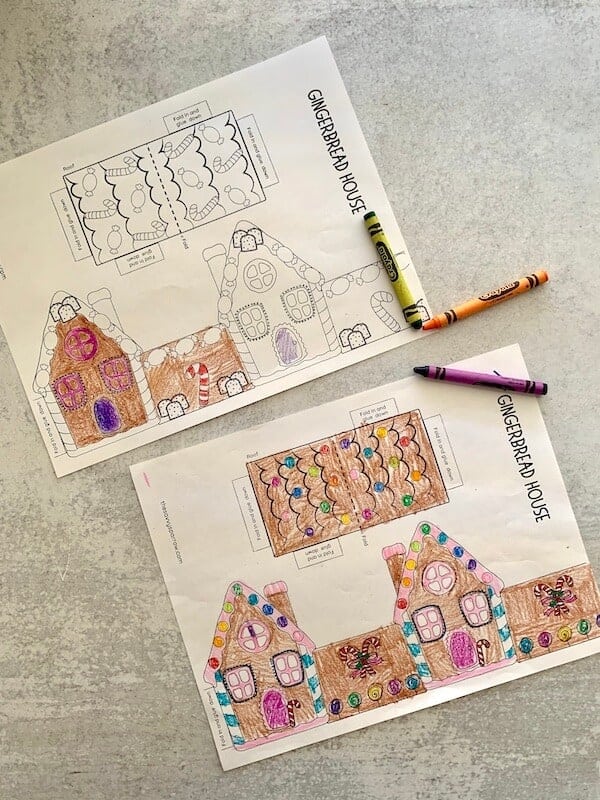 Use crayons, markers, or colored pencils to color in the gingerbread house craft templates. There is also one blank house pattern, just in case your kids want to design their own house from scratch!
2. Cut the gingerbread houses out.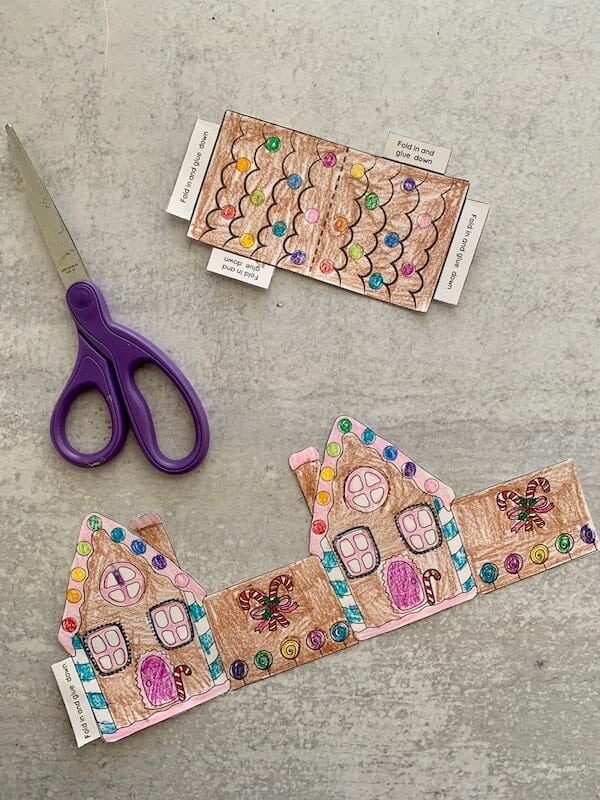 After the houses are all colored and decorated, cut the two pieces out on the solid lines. Be sure not to cut off the tabs that say "Fold and glue".
3. Fold the paper houses.
First, fold the main house piece on the vertical lines to form a 3D square shape. Also, fold in the tab that says "Fold in and glue down". Your paper gingerbread house should look like this: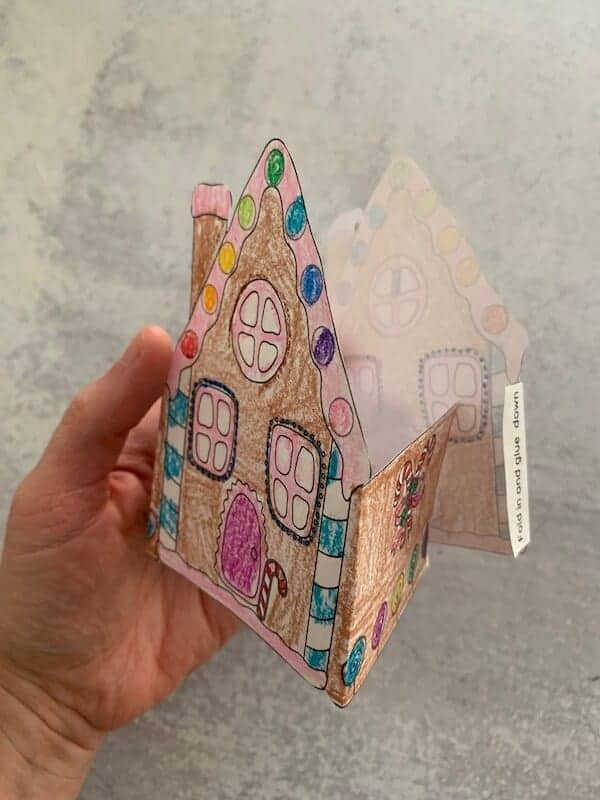 Then, fold the roof piece along the dotted line down the center, and fold in the outside tabs like this: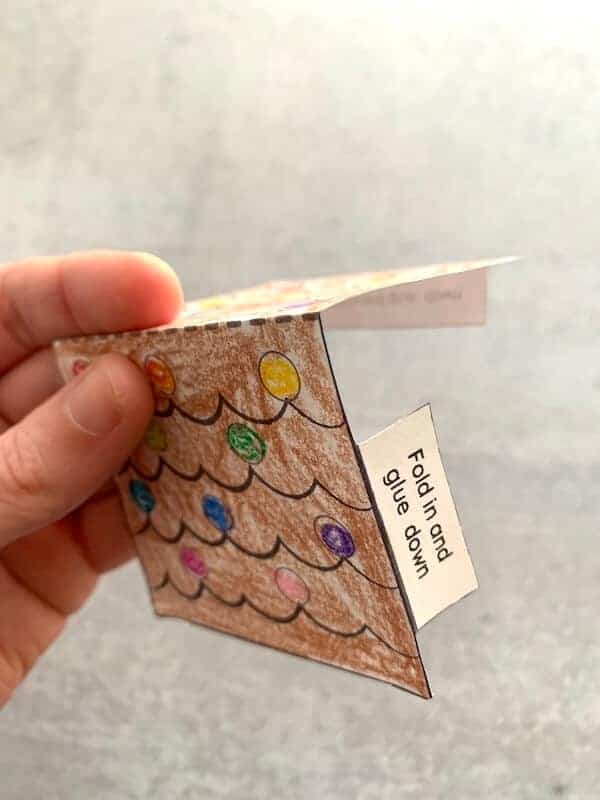 4. Glue the gingerbread house crafts together.
First, apply glue to the tab on the main gingerbread house, and glue in place to form a box. I found it easiest to use a glue stick for this, rather than the white liquid school glue.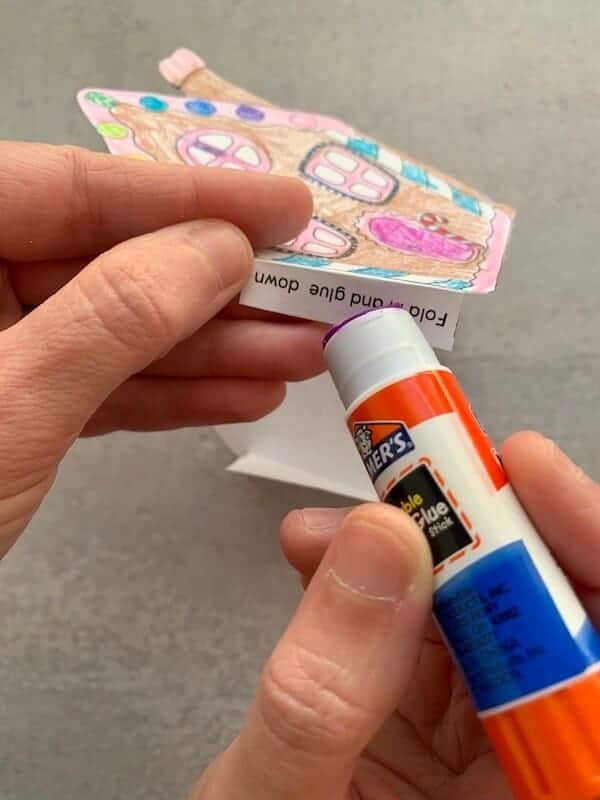 Then, after your main gingerbread house is glued together, glue the roof on one tab at a time. All of the roof tabs should fit inside the house "box".
Just apply glue to the first tab, then glue it into place. Then move on to the next roof tab.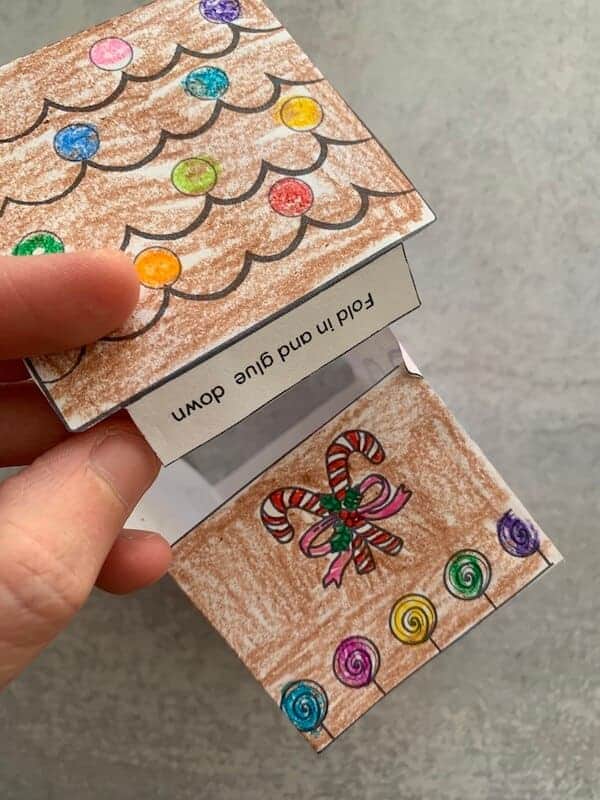 And then your cute and easy Gingerbread House Crafts are done!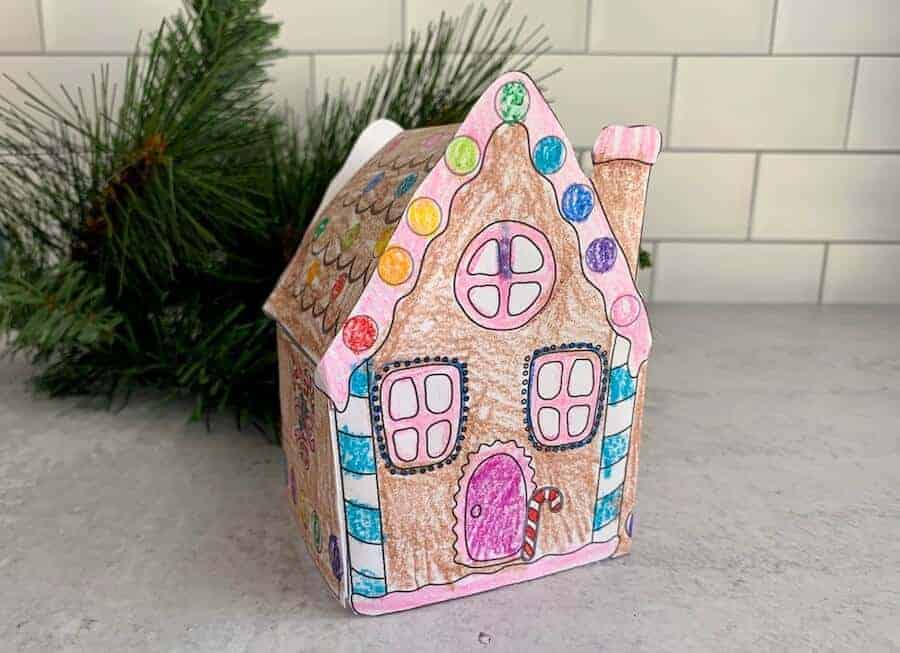 Want some more awesome kids' Christmas activities? Check these out:
Or check out some other Christmas crafts for kids here at Country Living.
And happy nesting!