Need easy last minute Christmas crafts for kids to stay busy so you can finish up some holiday prep? These 3D Paper Christmas Ornaments are for you!
Christmas break is right around the corner, and that means your kids are about to be spending a lot more time at home… And you're about to hear "Mom, I'm bored!" 3,286 times a day. Almost as many times as you hear "Mom, I'm hungry!", am I right?
So I've got easy kids Christmas crafts to share with you today!
Add this easy Christmas craft for kids to your "I'm Bored" jar, or just go ahead and print out the free printable Christmas ornament templates and plop your kids down at the art table.
These 3D paper ornaments don't need any special supplies… just the standard crayons and glue. And they'll keep your kids busy for at least 30 minutes… or just enough time for you to wrap a few presents.
And after they finish these DIY paper ornaments, your kids can make these cute 3D paper gingerbread houses, too!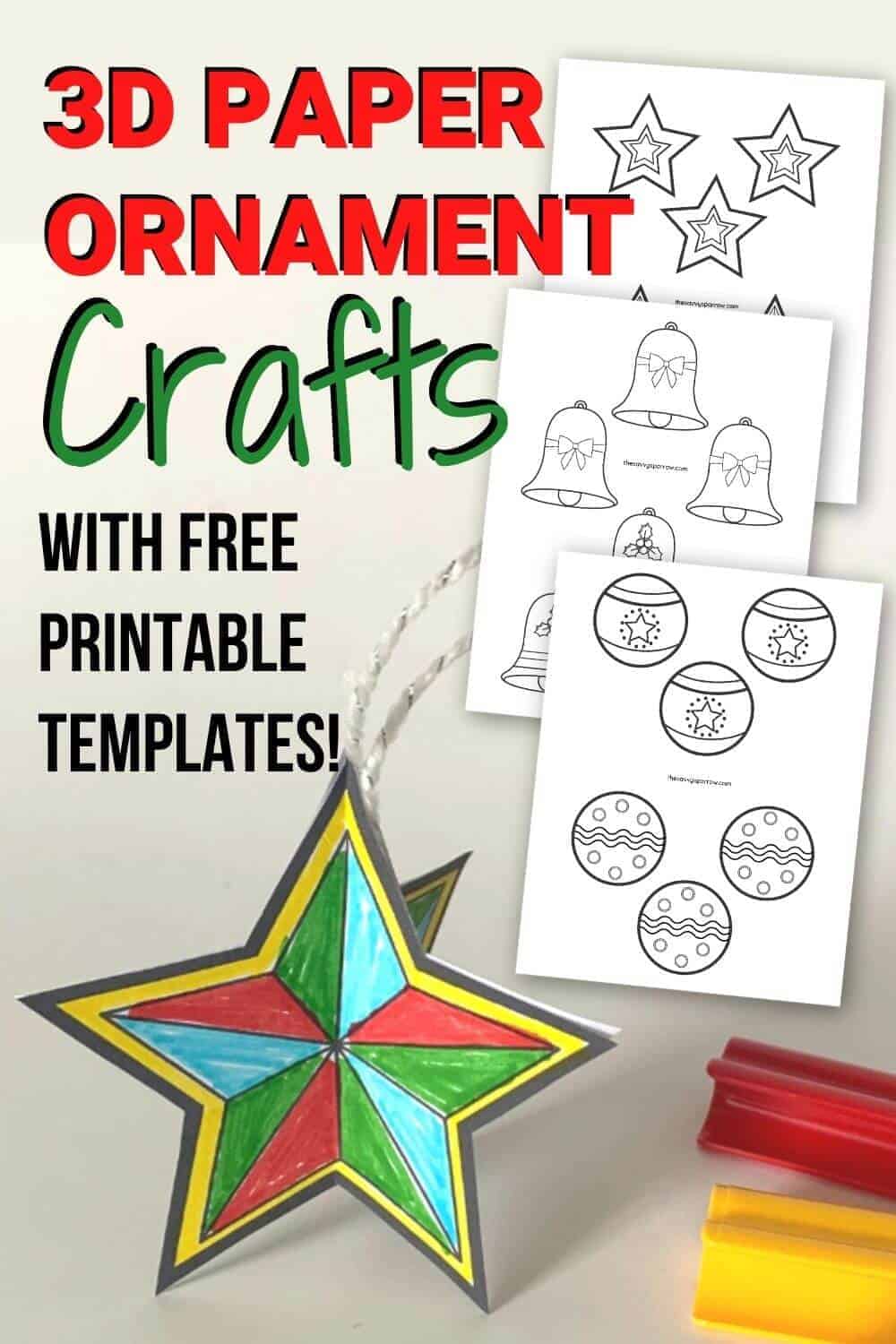 Here's how to make these easy Paper Christmas Ornaments:
Supplies Needed for 3D Paper Ornaments
3D Paper Christmas Ornament Templates – You can grab my free ornament templates down below!
Scissors
Glue
Colored pencils, crayons, or markers
Yarn or twine to hang your ornaments
How to Make 3D Paper Christmas Ornaments
Step 1: Print out the free ornament templates.
I've got 3 Christmas ornament templates to choose from: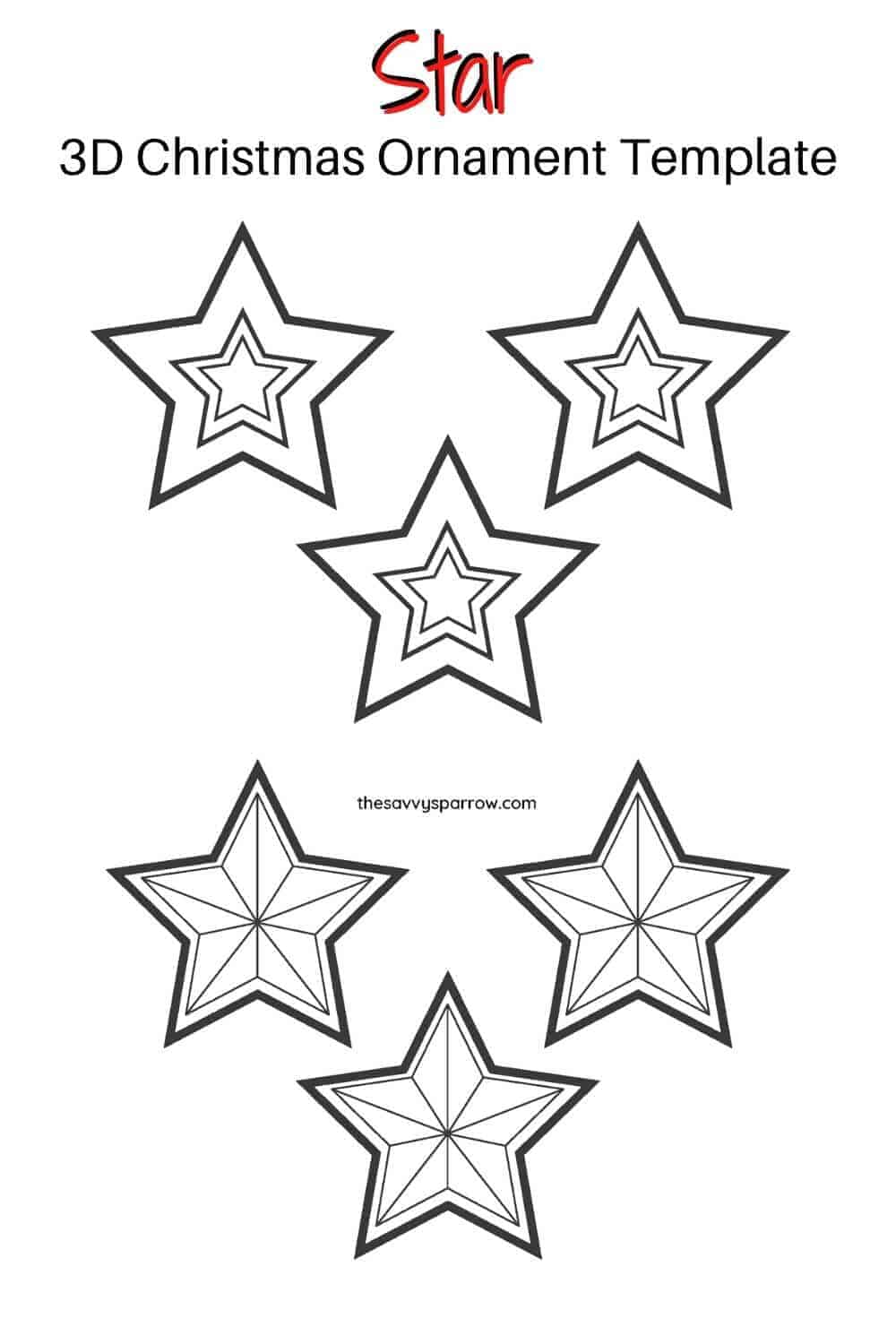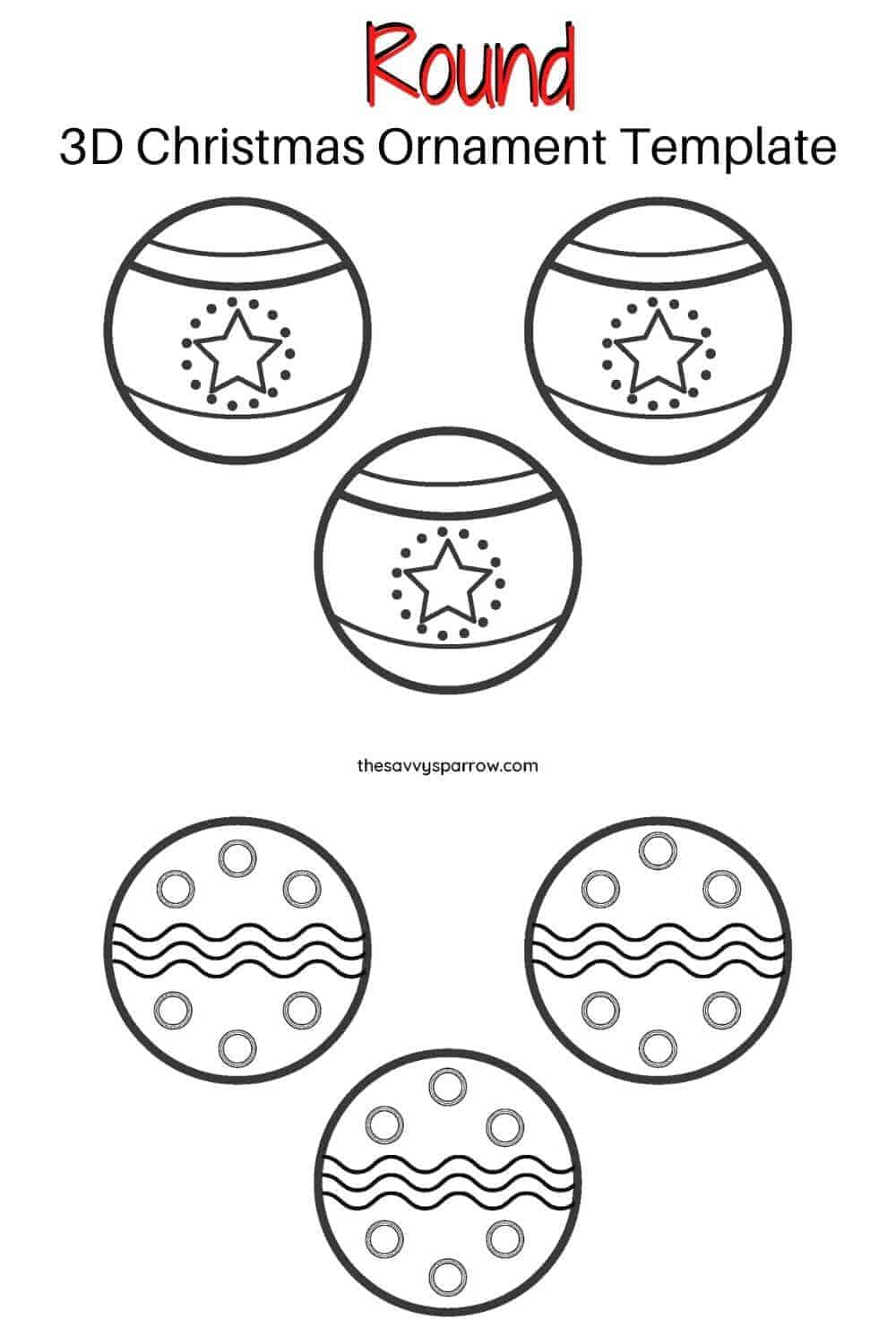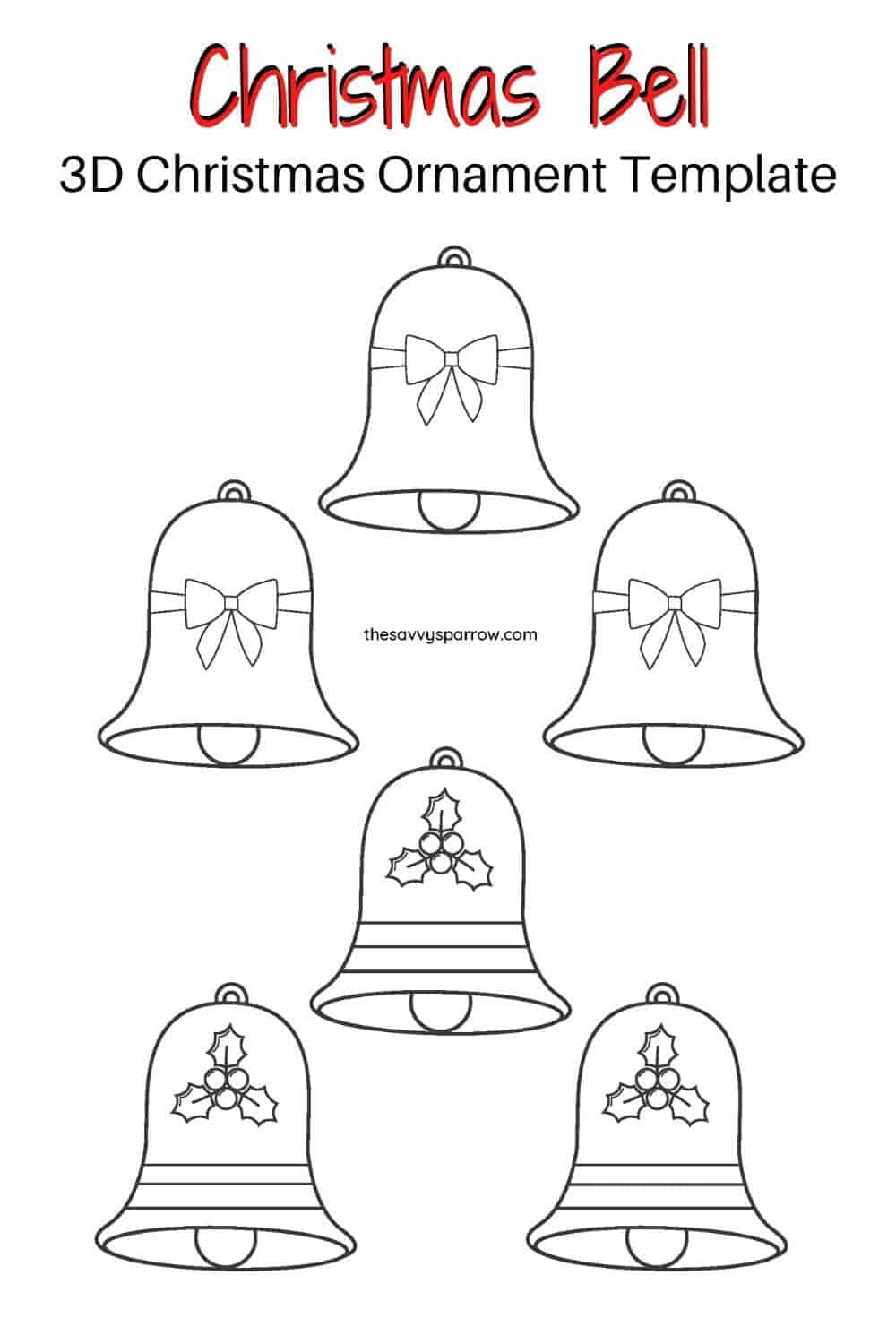 Click HERE to download and print all of the free 3D Christmas Ornaments Templates!
Step 2: Color 3 of the Christmas Ornaments on the template, and cut them out.
Next, color the ornaments on the printable template. You will need 3 ornament pieces to make one 3D paper ornament. You can even mix the patterns to create one ornament. For instance, use 2 of the bell ornament with the bow and one of the bell ornament with the holly. The choice is yours!
Then, cut out each ornament shape. This is a GREAT activity for younger kids to practice their find motor skills!
Step 3: Fold the 3 paper ornament pieces in half.
Fold all 3 paper ornament pieces in half, right down the center. See photo 1 below.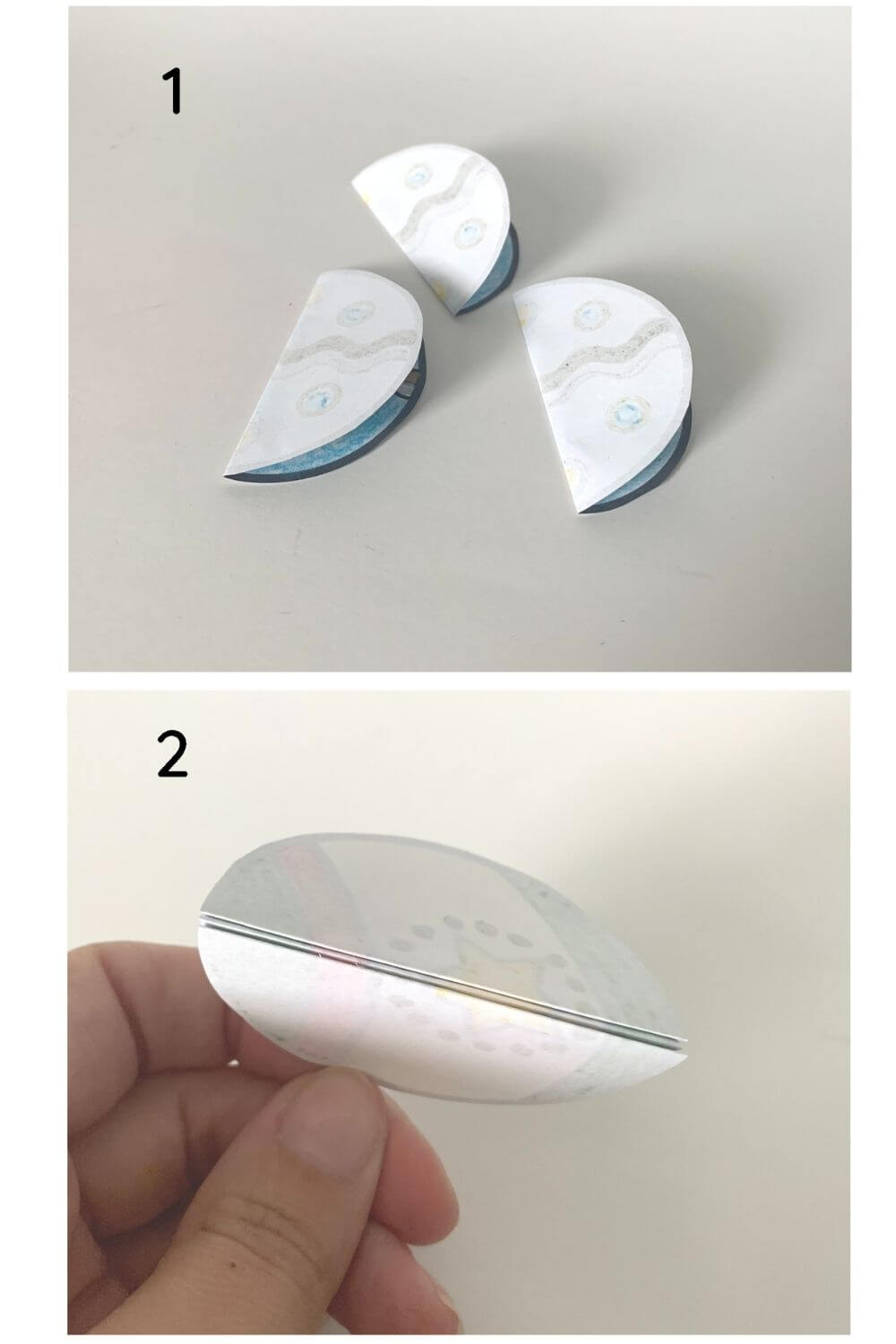 Step 4: Assemble your 3D paper Christmas ornaments.
Next it's time to glue the ornaments together. I found that an Elmer's glue stick works best for this, but the liquid school glue is fine also.
First, glue all 3 of the ornament pieces on top of each other in layers. See photo 2 for reference.
Then, gently open the layers, and glue both ends of your string piece inside to form a loop like this: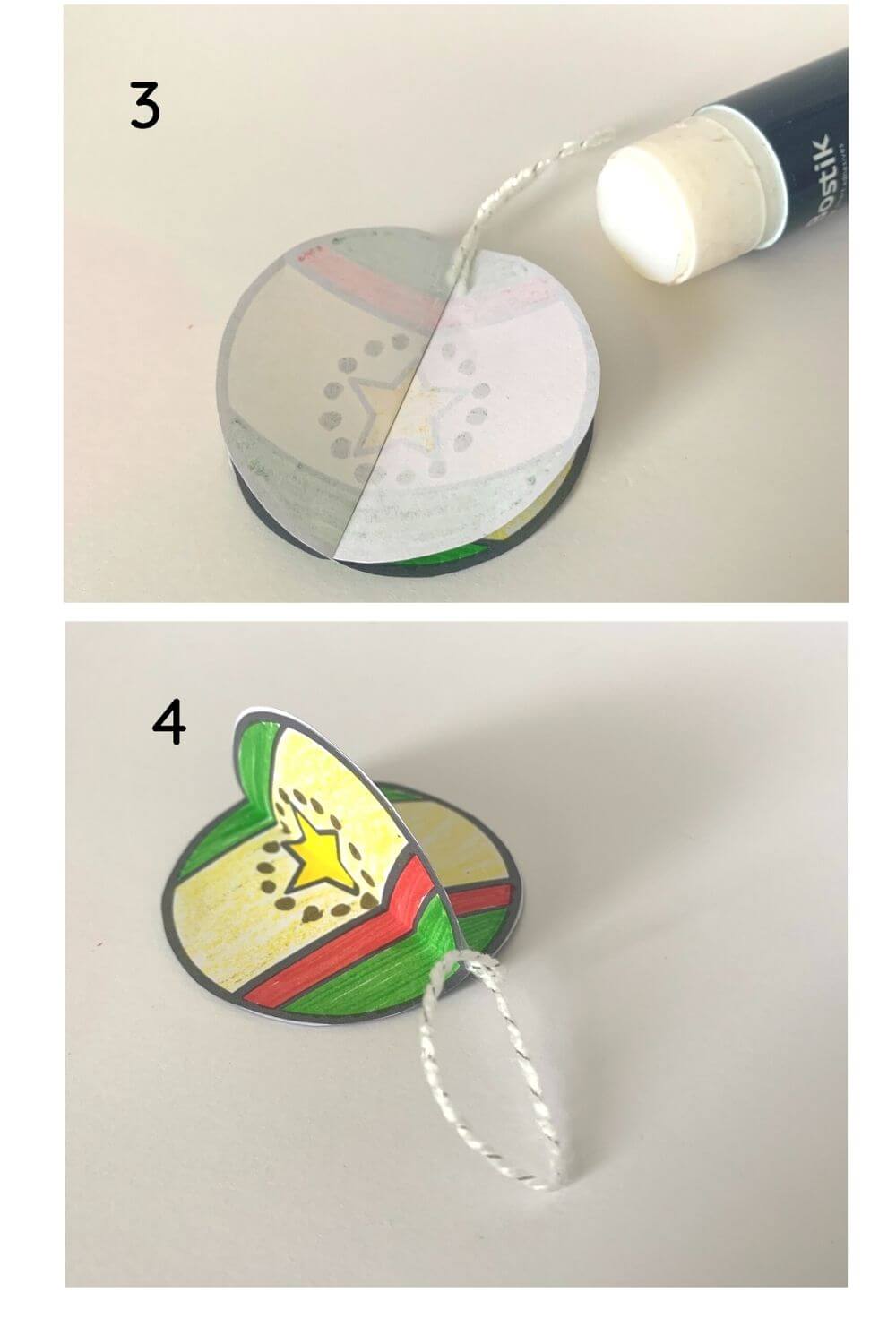 Finally, glue the end of the first layer to the end of the last layer, and gently fold open to form your 3D paper ornament.
And that's it!
Super cute and easy, right?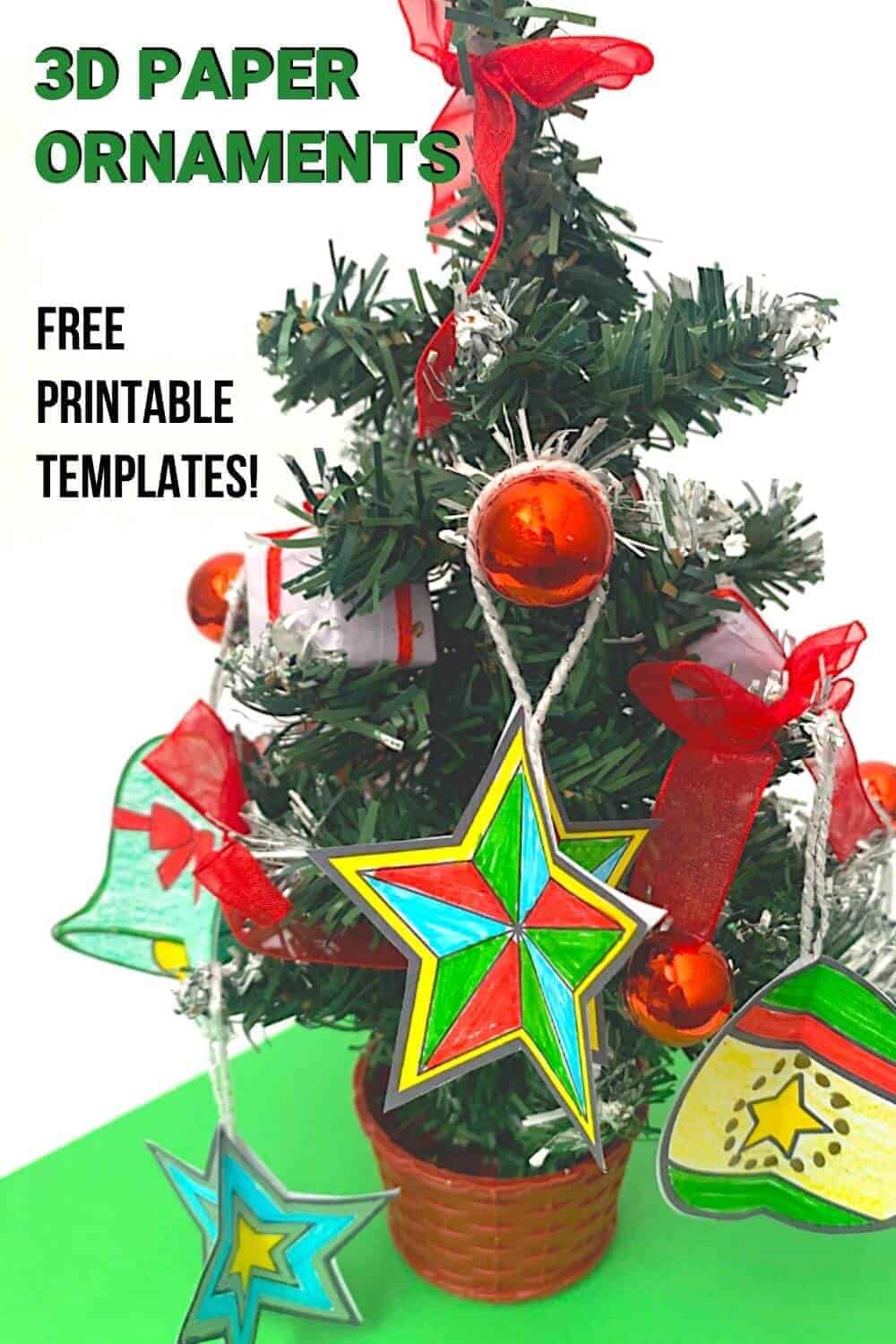 We have a smaller pencil tree in our dining room that we use to display all of our kids' homemade Christmas ornaments that they've done over the years, and our girls were so proud to hang these new paper Christmas ornaments on their tree.
I hope your kids will love making them as much as mine did! And then they can move on to these cute paper gingerbread house crafts… another super easy color, cut, and glue Christmas craft for kids!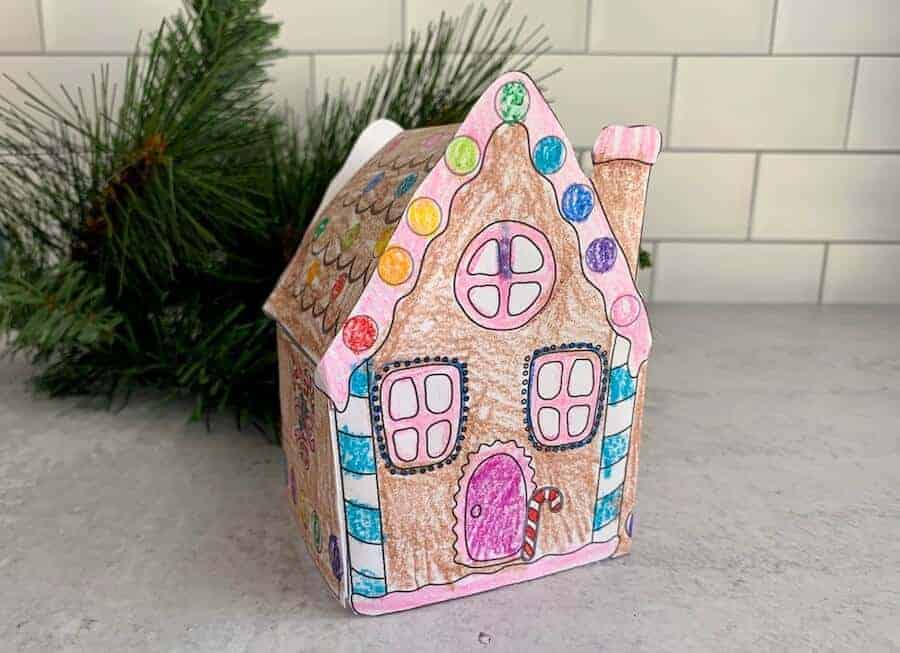 Want more Christmas ideas for kids? Check out these posts:
Or hop over to Country Living for 29 other cute Christmas crafts for kids to make!
And happy nesting!