I love a good salad. So much so that I could eat a salad for dinner every single night (if my culinary husband wouldn't get bored with them). And, of course I have two favorite restaurant salads that I'm working to perfect at home – the Newk's Favorite Salad from Newk's Cafe and a Pear and Goat Cheese Salad from a little bistro that we used to go to in downtown Norfolk, Virginia. (Once I get my copycats done, I promise I'll share them with you!) Plus, salads are the perfect meal for a hot summer day. And they won't leave you with a heavy, bloated feeling. Do you love salads as much as I do? Are you part rabbit, too? If so, I've rounded up 19 amazing, not boring salad recipes just for you! These delicious and easy summer salad recipes are so darn tasty that you'll forget you're eating lettuce!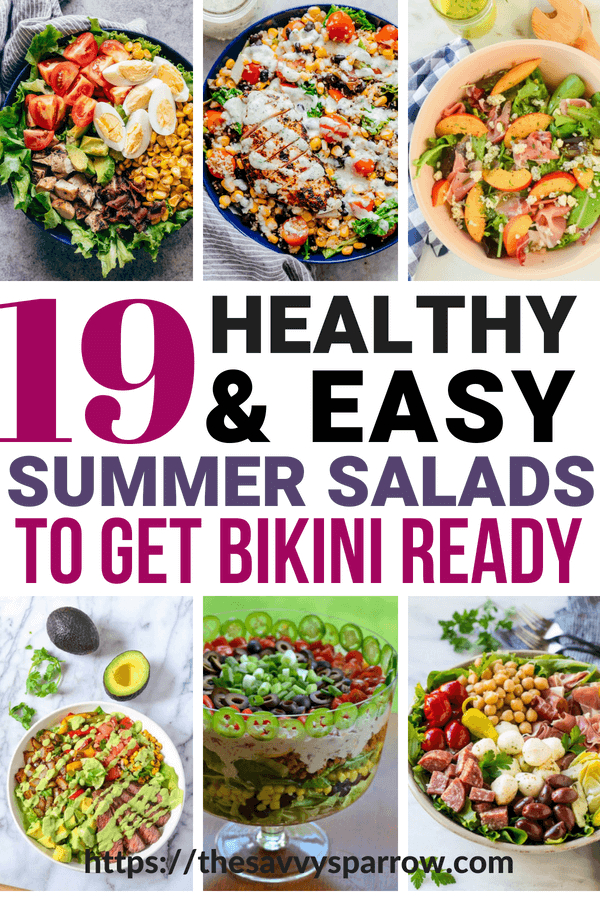 *This post may contain affiliate links, which means I may earn a small commission at no additional cost to you. Read my full disclosure here.
Easy Summer Salad Recipes:
Steak Salad with Cilantro Lime Dressing from Courtney's Sweets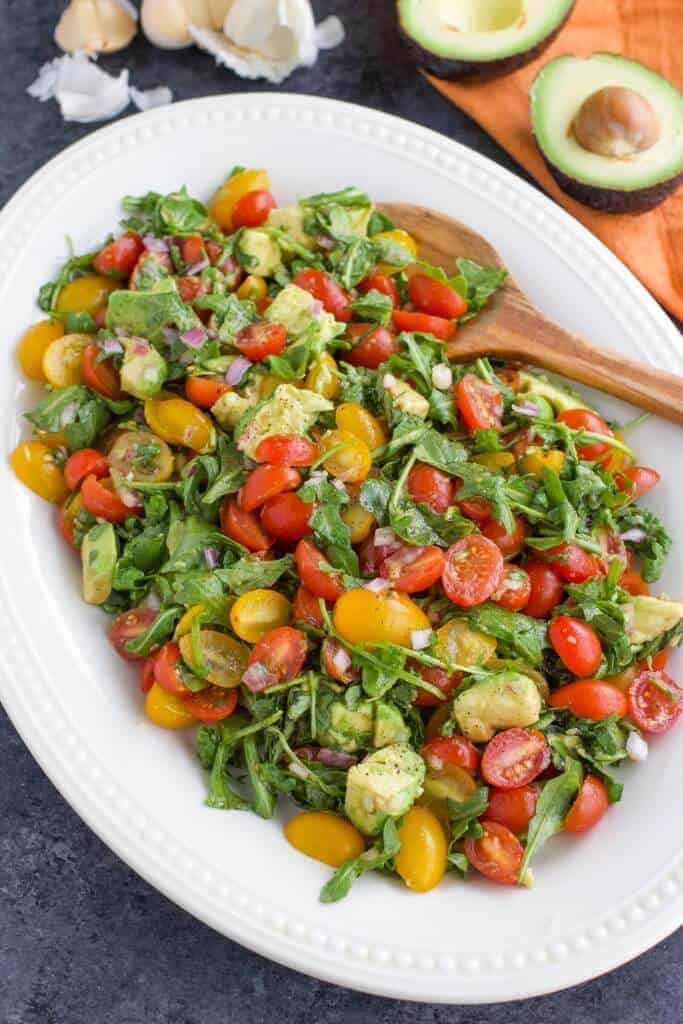 Avocado Arugula Cherry Tomato Salad with Balsamic Vinaigrette from Stacey Homemaker
Strawberry Spinach Salad from The Slow Roasted Italian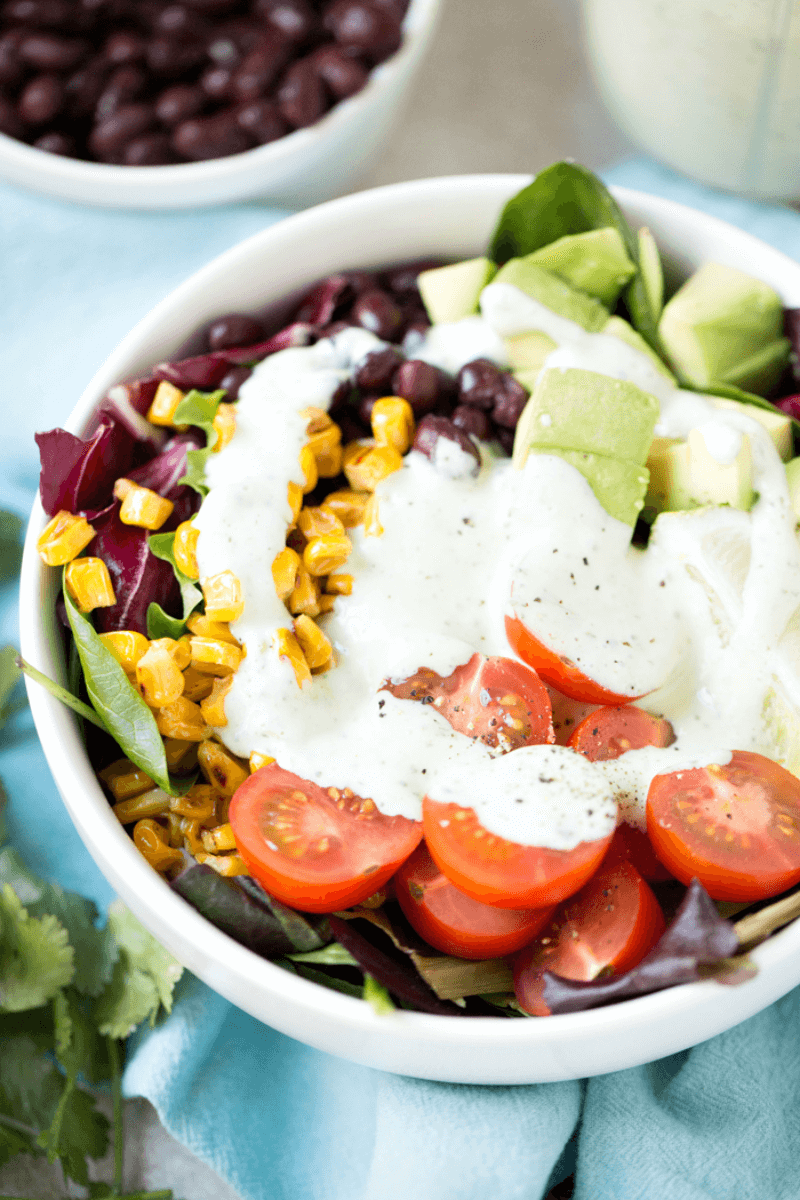 Southwest Salad with Jalapeno Ranch Greek Yogurt Dressing from The Shirley Journey
Vegan Thai Mango Salad from Rhian's Recipes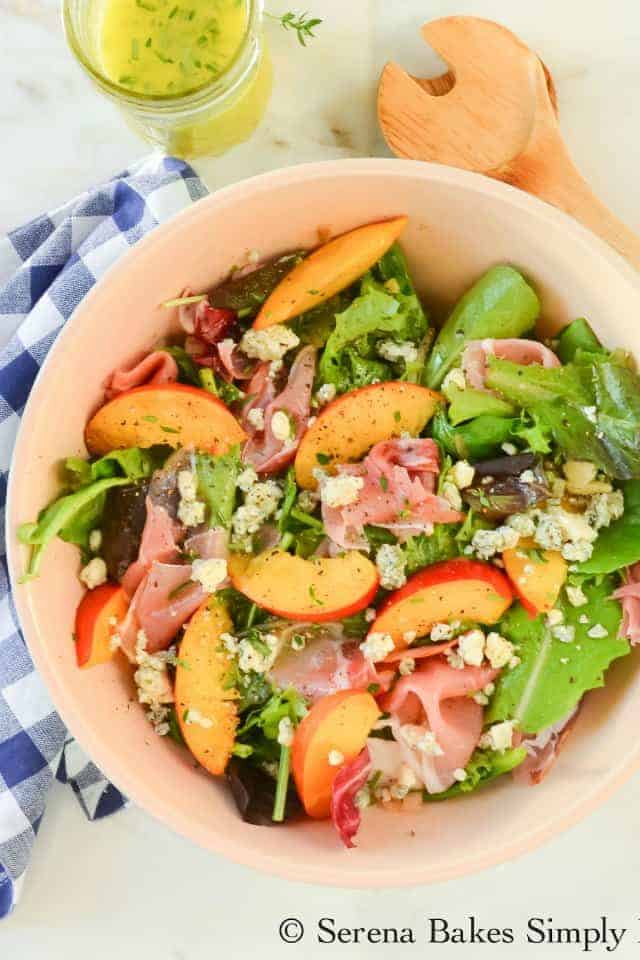 Nectarine Salad with Prosciutto, Bleu Cheese and Lemon Rosemary Thyme Vinaigrette from Serena Bakes Simply From Scratch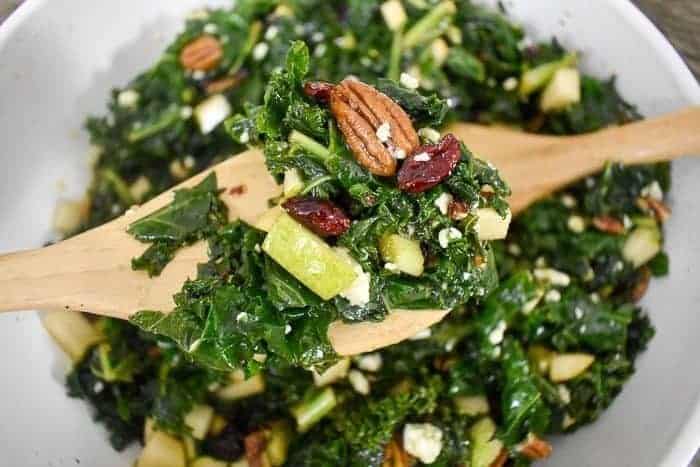 Addictive Massaged Kale Salad from Dash of Jazz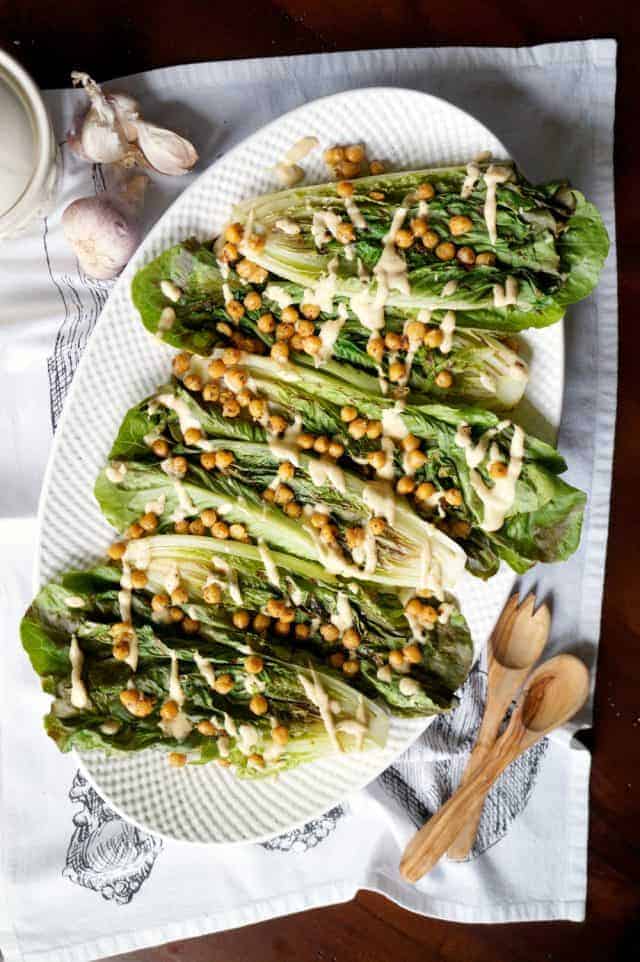 Vegan Charred Caesar Salad with Crispy Chickpeas from The Baking Fairy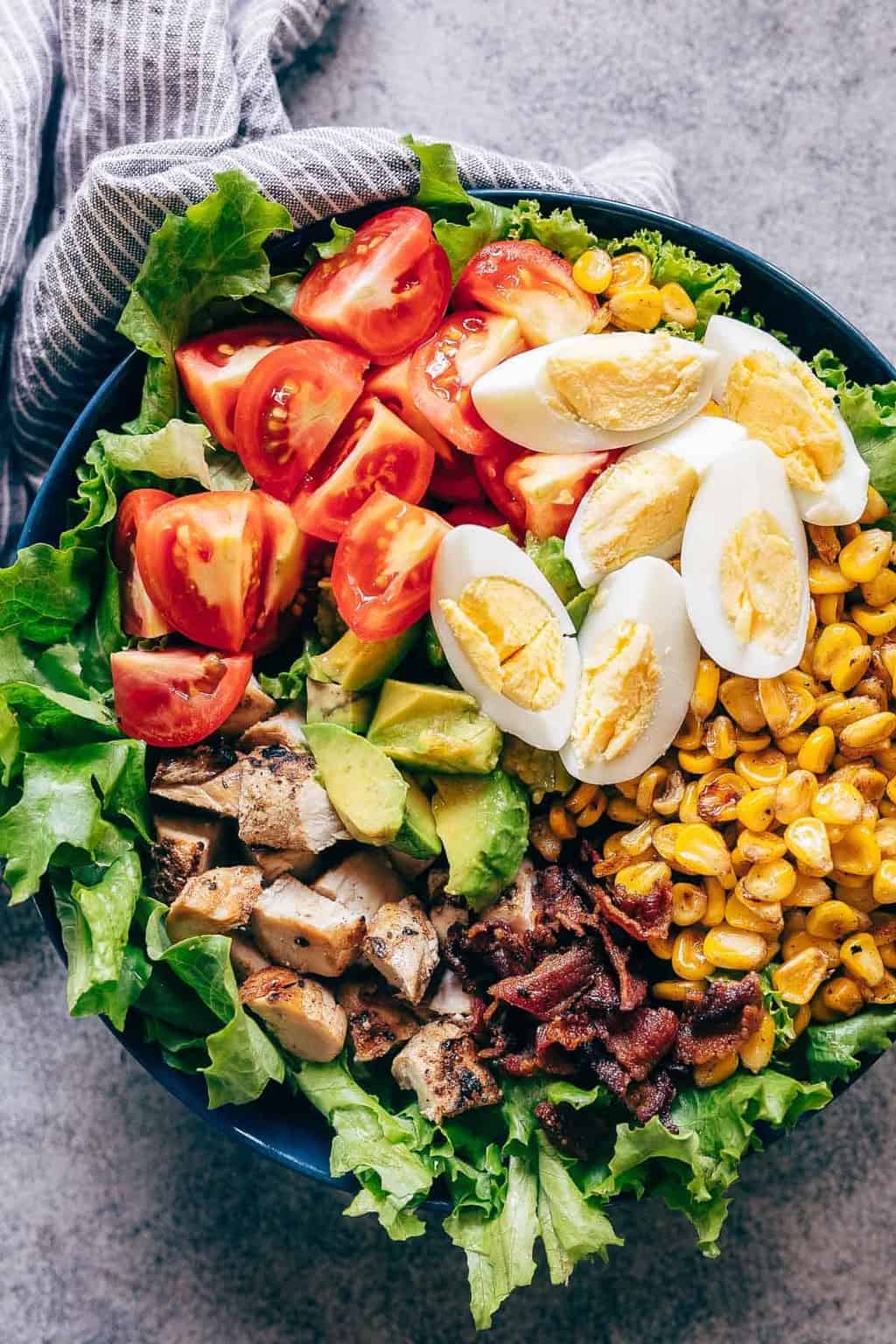 Chicken Cobb Salad with Avocado Bleu Cheese Dressing from My Food Story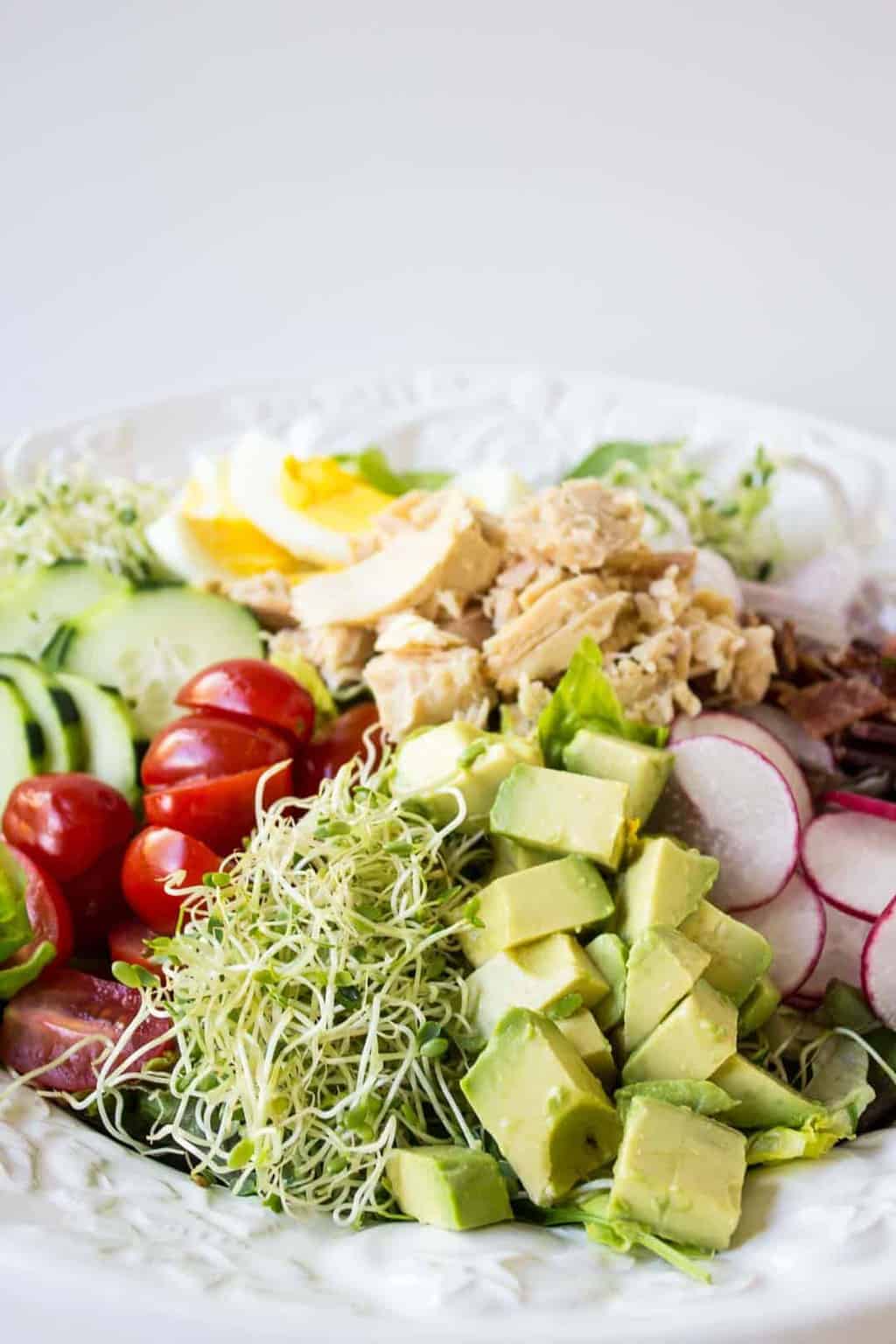 Tuna Cobb Salad from Beyond the Chicken Coop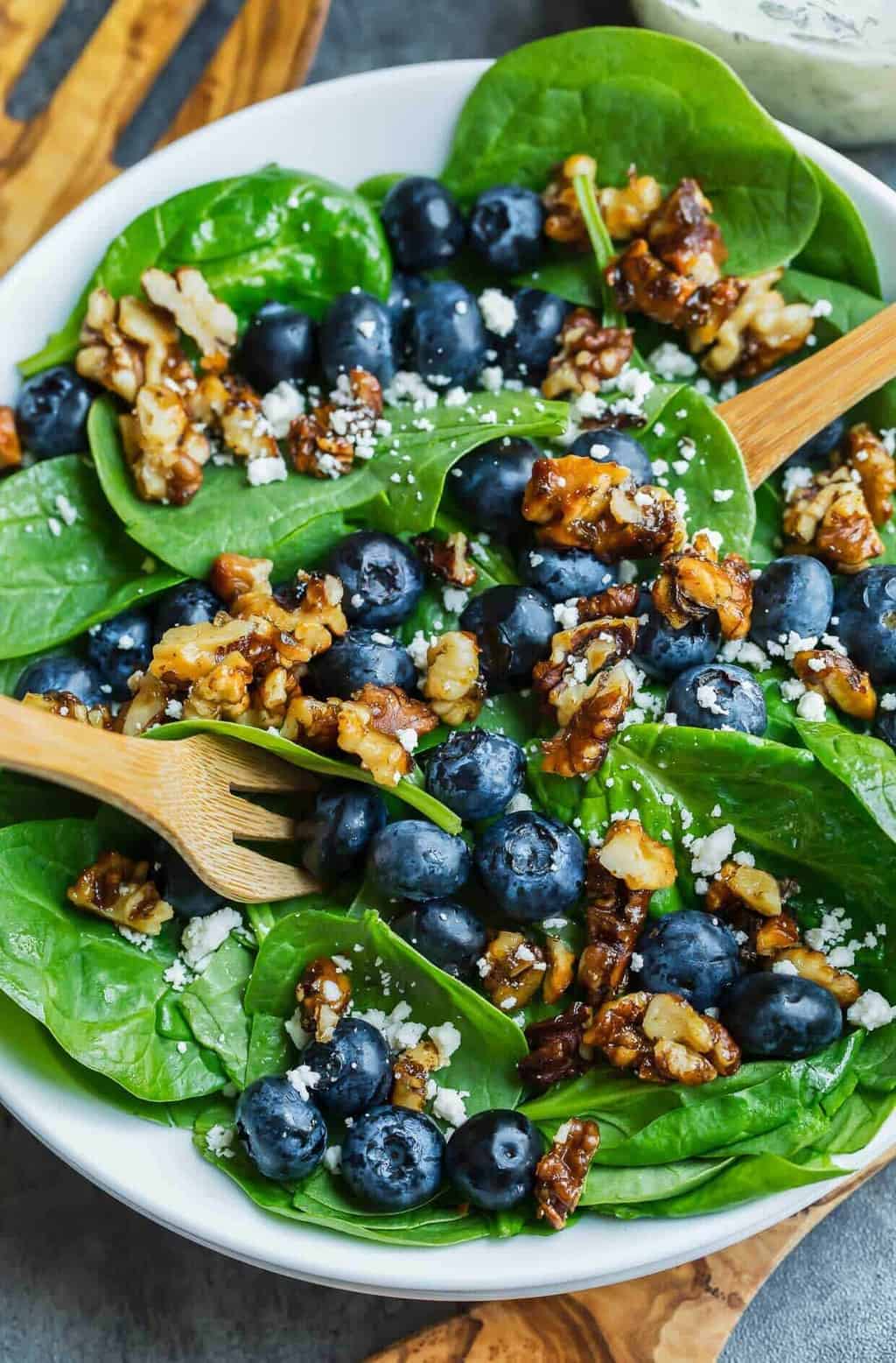 Blueberry Spinach Salad with Lemon Poppyseed Dressing from Peas and Crayons
Layered Taco Salad from Small Town Woman
Blueberry Feta Salad with Lemon Vinaigrette from Natalie's Happy Health
15-Minute Arugula Quinoa Salad from Stacey Homemaker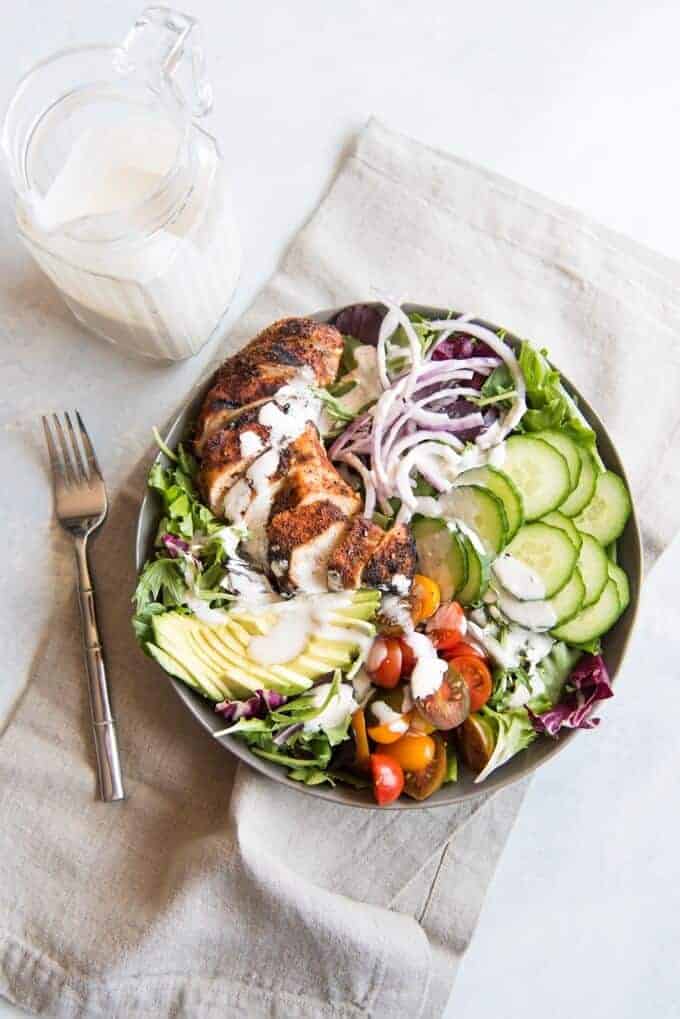 Grilled Cajun Chicken Salad from House of Nash Eats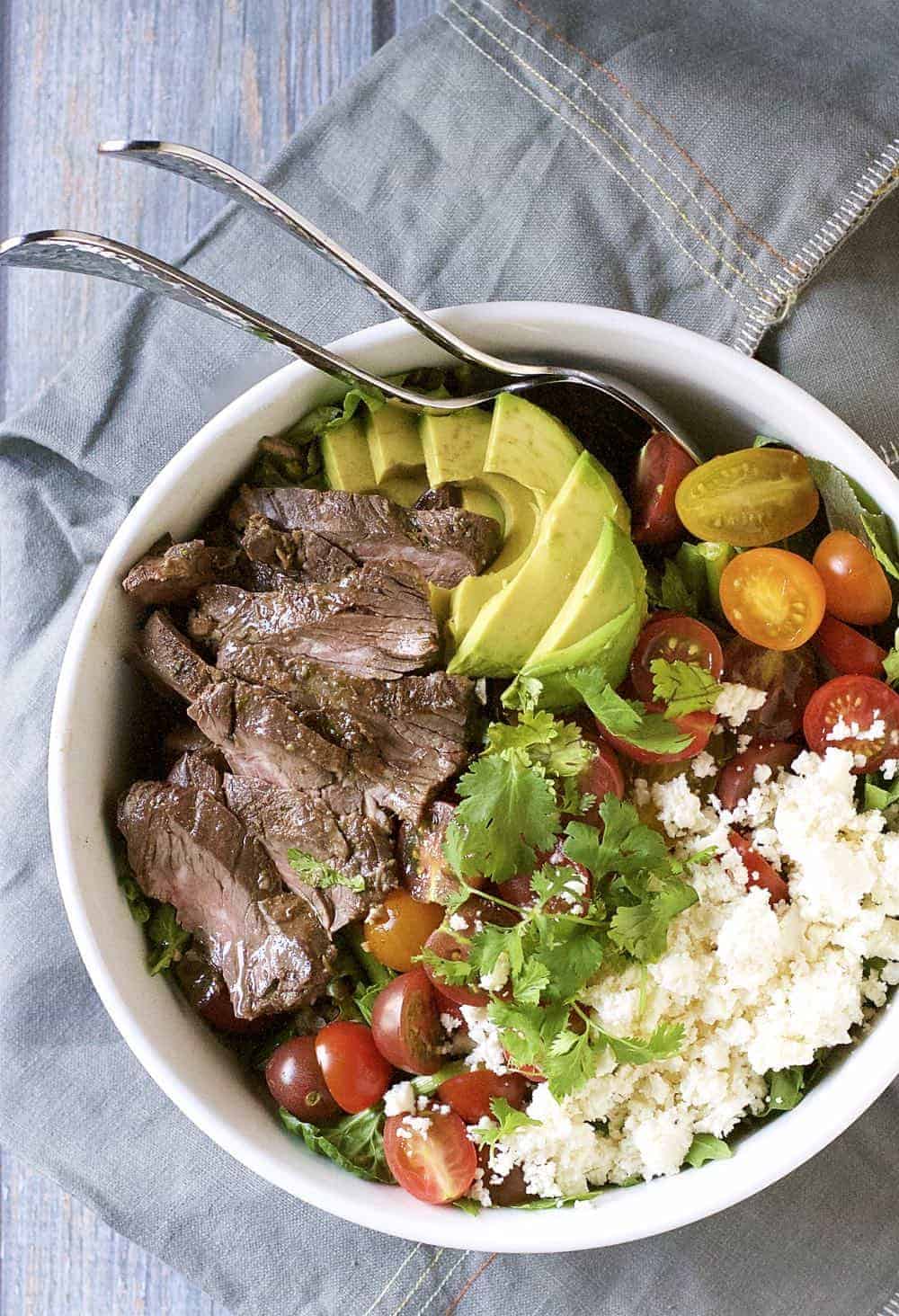 Carne Asada Steak Salad with Mojo Dressing from Pinch and Swirl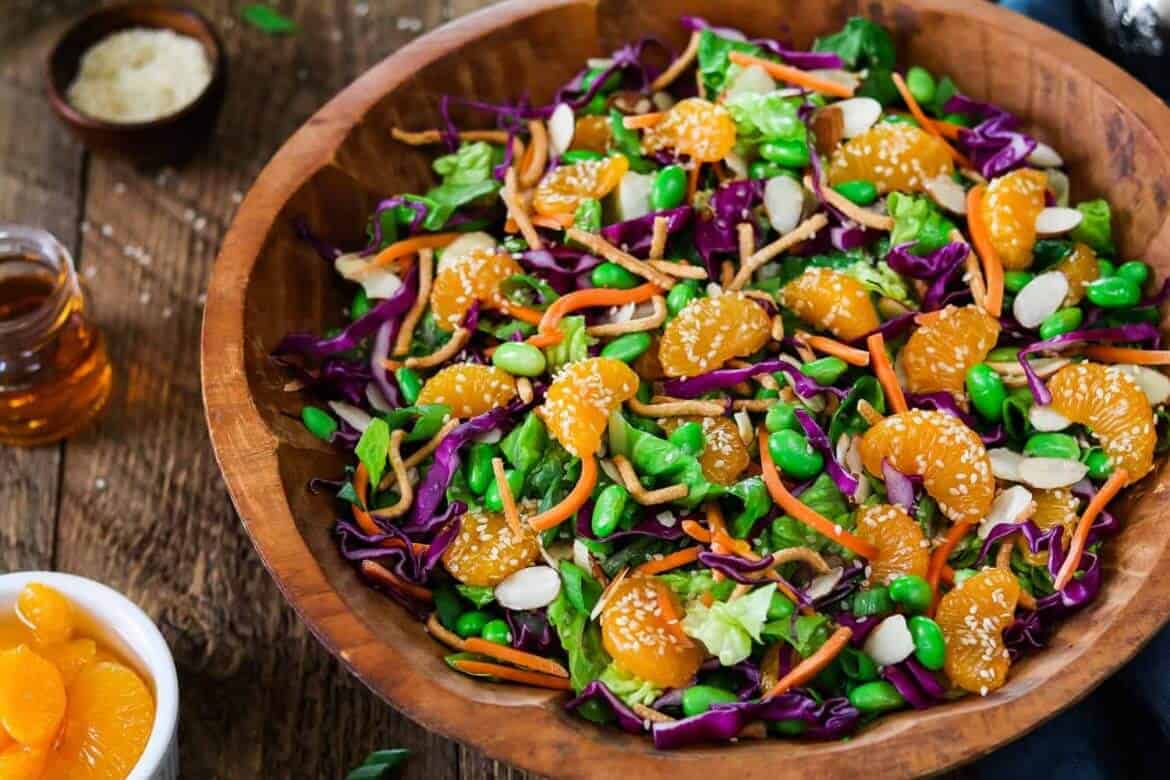 Asian Chopped Salad with Sesame Ginger Dressing from Vegan Huggs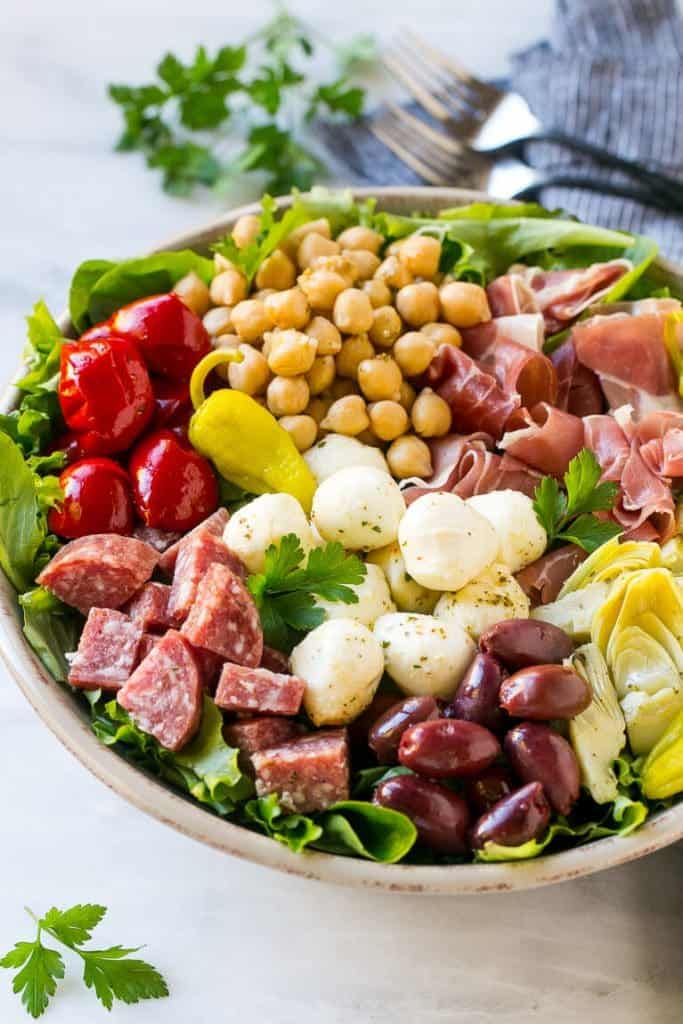 Antipasto Salad from Dinner at the Zoo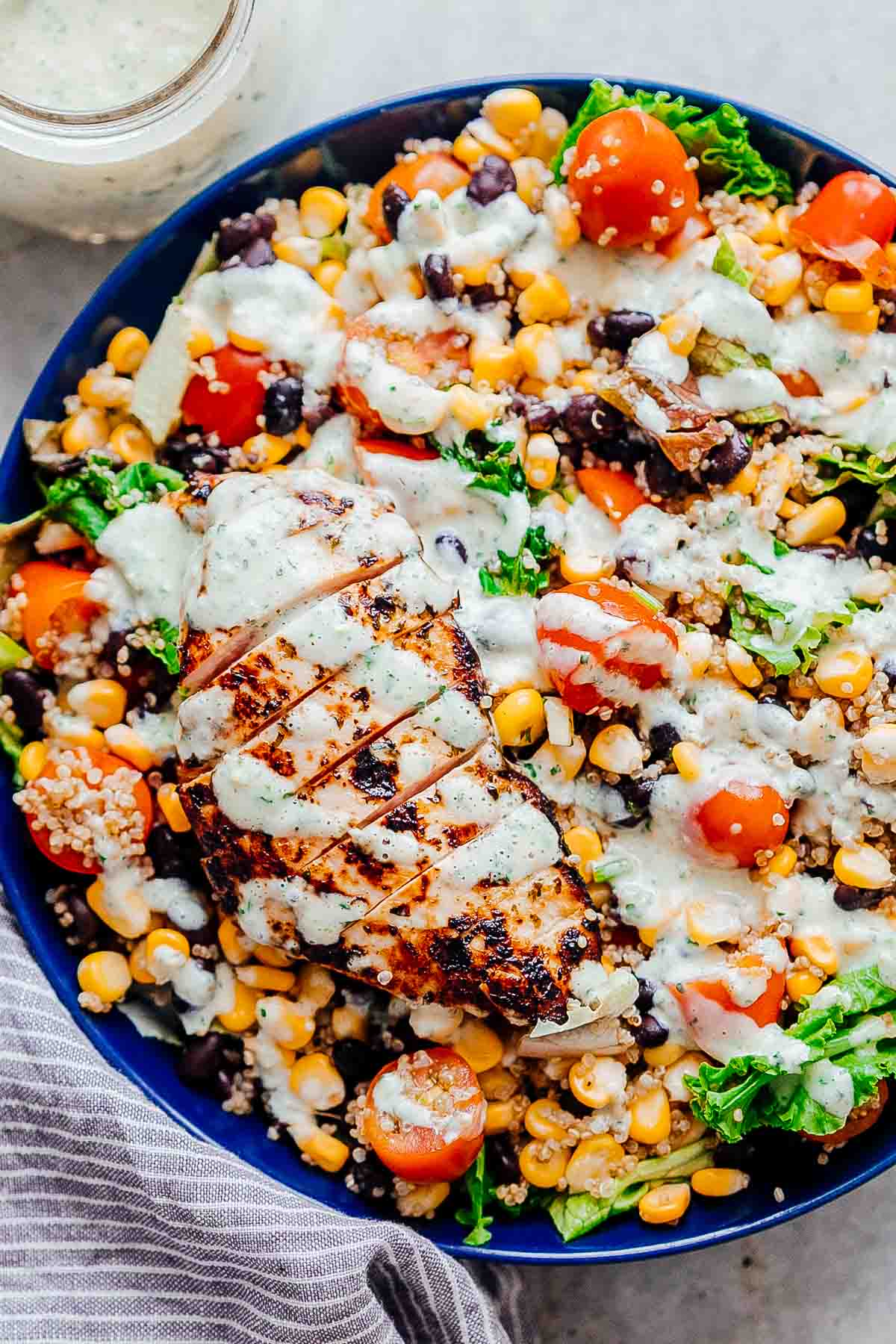 Southwest Chicken Quinoa Bean Salad from My Food Story
Hope you feel compelled to go try one of these delicious, healthy and easy summer salad recipes now! Let me know which one is your favorite by leaving a comment below! Happy healthy eating!
Related Posts: