Try this easy and unique way to dye Easter eggs with just a few basic supplies. Learn how to dye Easter eggs with markers and coffee filters!
Last year my brother brought the coolest spinning Easter egg dying contraption over to my house for all of the cousins to dye Easter eggs… it was like a salad spinner for dying eggs, and it was the hit of our Easter egg dying session!
In the past, I had just taken the super easy, lazy Mom way out and bought the cheap dye kits at the grocery store. The ones that include the colored plastic cups and dye tablets, so I didn't even have to wash a ton of bowls afterwards.
And there's nothing wrong with that… We added white crayon marks and stickers to the eggs to create fancy patterns and my girls were just fine with that for years.
But then I realized just how easy it is to do your own cool ways to dye Easter eggs, just like this method with markers and coffee filters. You don't need any fancy tools or supplies, and you don't even need to buy food coloring or dye.
Yes, you can dye Easter eggs without dye… crazy, I know! Here's how to do it: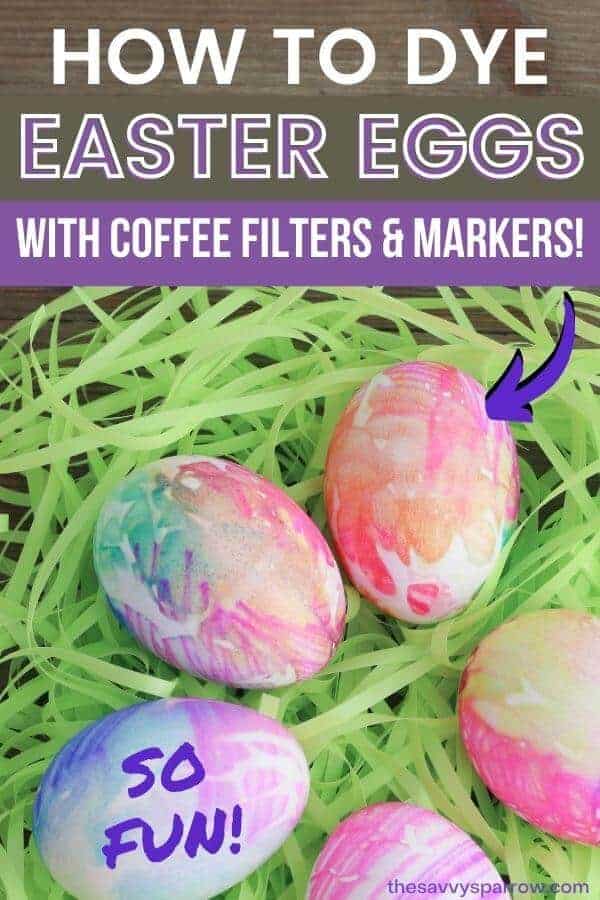 Supplies Needed
round coffee filters
water-based markers – like Crayola
rubber bands
1 teaspoon vinegar
1/2 cup water
paintbrush
hard boiled eggs
Coffee Filter and Marker Dyed Easter Eggs
Step 1: Make the water vinegar mixture.
Just mix 1 teaspoon of vinegar with 1/2 cup of water in a small bowl and set to the side.
Step 2: Color on the coffee filters.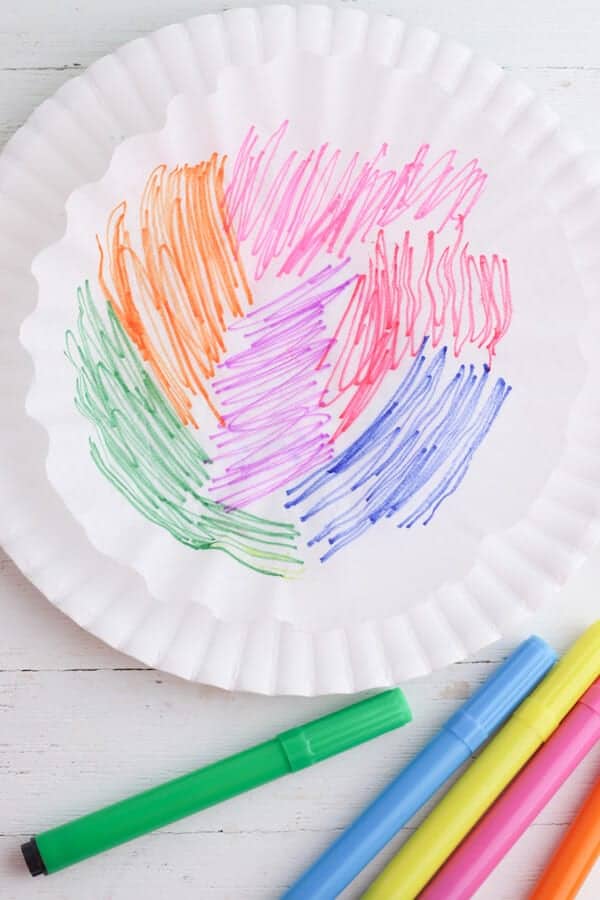 Your kids can get as creative as they want to with this. You can have them draw and color a picture on the coffee filter to see how it will turn out, or write their names a bunch of times. The possibilities are endless. However, I DO recommend covering the majority of the coffee filter with marker so that you end up with nice, vibrant eggs.
Just be sure that you are using water-based markers, because they will show up better on your dyed Easter eggs.
Step 3: Wrap the colored coffee filters around the hard boiled eggs.
Wrap one marker colored coffee filter around each hard boiled egg, and secure with a rubber band on top. When you're done, your eggs should look like mini water balloons like this: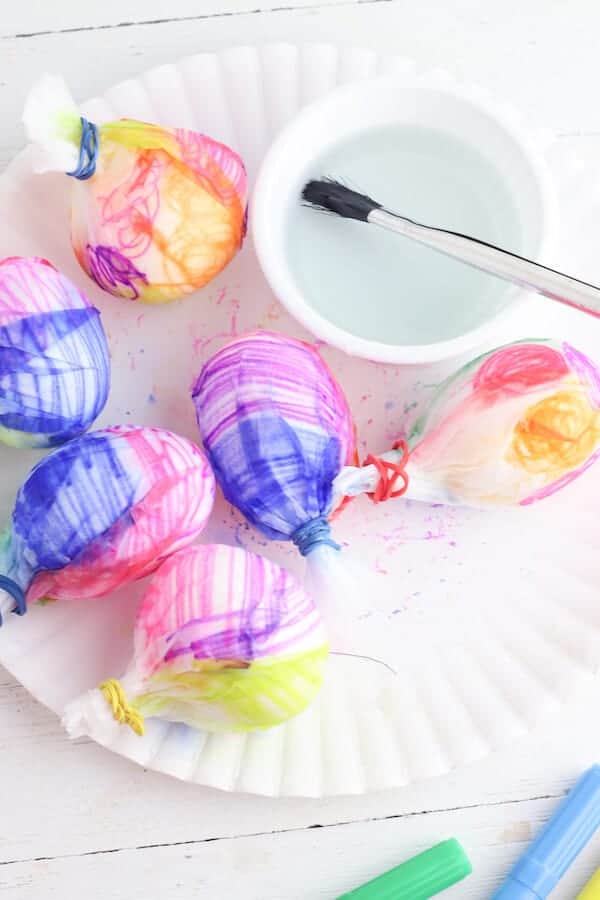 Step 4: Paint the coffee filters with water and vinegar mixture.
Dip the paintbrush into the water and vinegar mixture, and brush onto the coffee filters, making sure to wet the coffee filter all the way around the egg. This will transfer the marker designs on to the Easter eggs.
Step 5: Allow the coffee filters to dry completely, then remove to reveal the marker dyed Easter Eggs!
Once the coffee filters are completely dry, unwrap the rubber band from the top and discard the coffee filters. You'll be left with the cutest dyed Easter Eggs!
Aren't these so much more fun that just plopping an egg into a single color of dye?! They kind of remind me of tie-dyed Easter eggs… what do you think?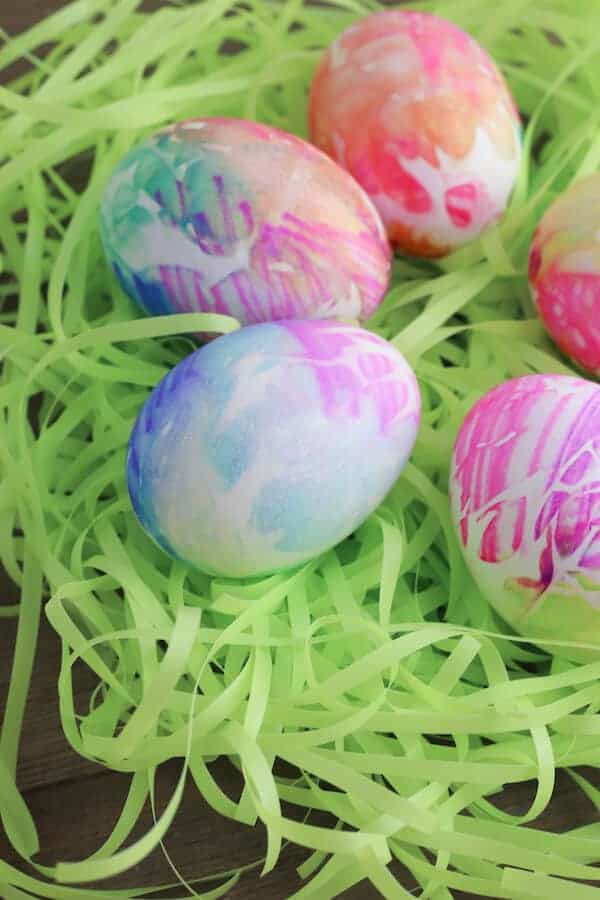 And be sure to check out some of my other Easter ideas for kids:
Easter Bunny Money for Easy Egg Fillers – Printable Coupons!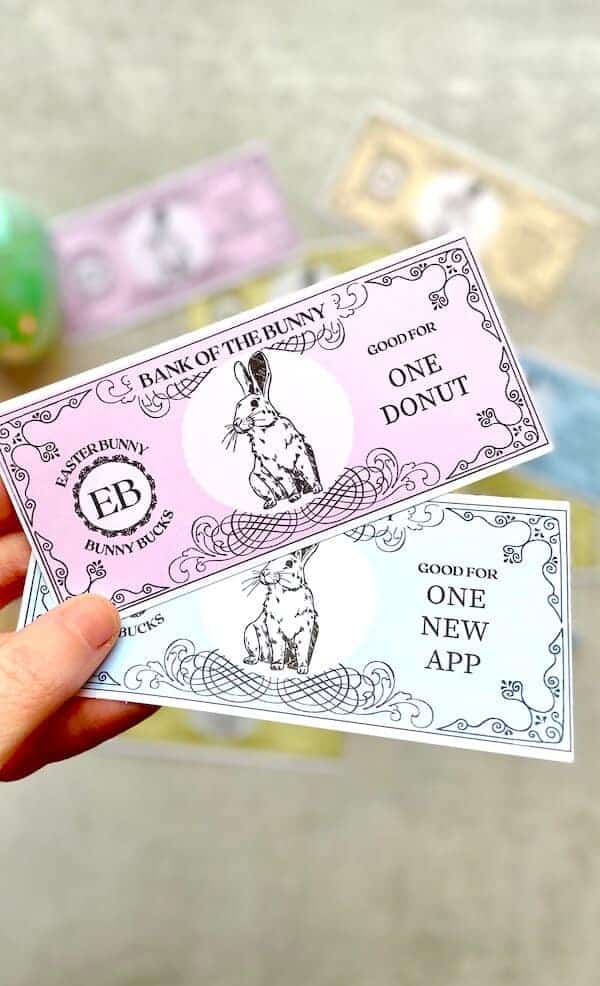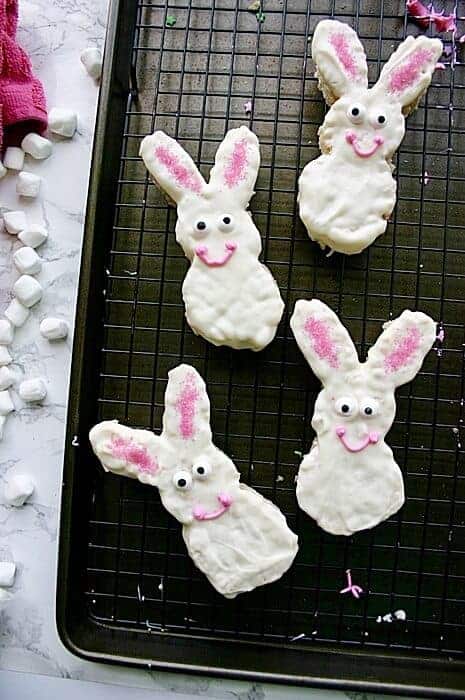 Or hop on over here for other fun and creative ways to dye Easter eggs!