If you're looking for ways to praise your husband, then you're in the right place! Show your appreciation for him with these easy tips and ideas!
My husband went to work yesterday in the pouring rain… but I don't mean that he drove to an office and just had to walk from his car to a nice, dry and warm office building. No, he has a job that involves getting in and out of the car dozens of times during the day. He literally works IN the rain.
When he got home from work he rung his socks out in the sink. It was that bad.
And I appreciate him so much for it.
And I'm sure that you appreciate your husband also… but how often do you actually compliment your husband on his successes at work or the kind of man or father that he is?
Positive affirmations are incredibly powerful, and even if your husband's Love Language is NOT words of affirmation, he'll still feel more loved if you take the time to TELL him that you appreciate him.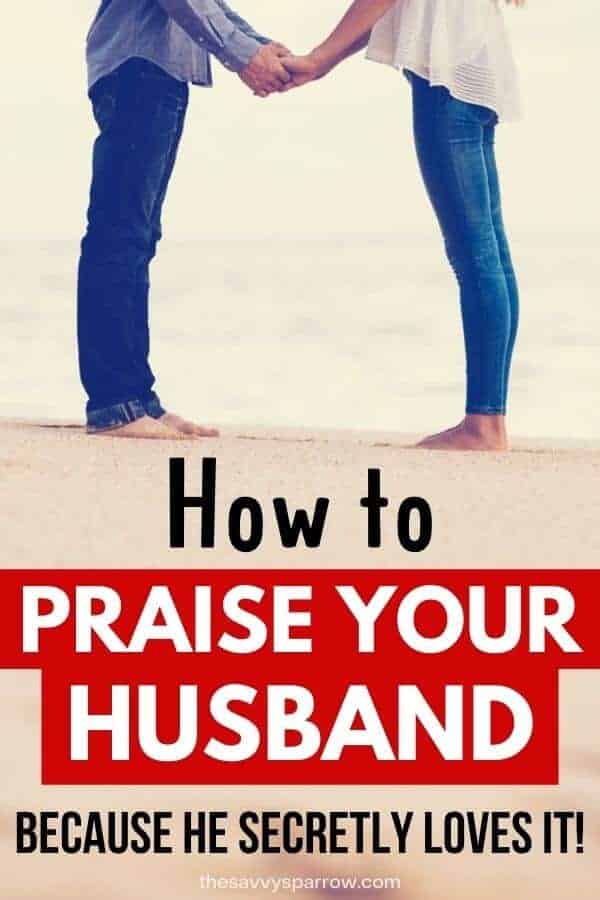 Why You Should Praise Your Husband
You may be wondering WHY you should even care about showing your appreciation for your husband… You married him, after all, and he already knows that you love him, so what else is there?
But there are actually some very good reasons to uplift and praise him. Here's a few:
1. Praising Your Husband Will Boost His Confidence
Words are powerful. And encouraging words of affirmation for your husband can work wonders in building his confidence.
Think about how you feel at your job or even in your marriage. Don't you feel validated and proud of yourself when you receive praise? Everybody wants to feel that they are doing a good job and that their efforts aren't going unnoticed, and I would argue that those verbal affirmations are even more rewarding than actual physical incentives like a gift or a raise.
Your self-esteem grows and you feel more empowered when you receive praise, so why would you not want to lift up your husband with some kind words?
2. Praising Him for Little Things Encourages Success in Bigger Things
Do you ever feel like your small wins in your career or just in parenting in general encourage you to work harder and do more?
I like to say that "success breeds success", meaning that small gains make you feel proud and encourage you to reach larger goals. So don't forget to compliment your husband on his small wins also.
3. Praising Your Hubby Actually Shapes Your Perception of Him (In a Really Good Way)
Praising your husband can actually improve how you view him.
Kind of like Thomas the Train saying "I think I can, I think I can"… Thomas willed himself to get up that hill with words of affirmation, and he eventually made it to the top. Those words shaped how he viewed his own abilities, because he was focused on the positive rather than repeating "This hill is too steep. I don't think I can make it."
By complimenting your husband, you are focusing on his positive qualities which encourages you to view him in a more positive light.
4. Lifting Him Up Makes Him Feel Loved
Making your husband feel loved is incredibly important for a happy marriage. Focusing on the positive aspects of your spouse makes him feel loved and valued, and it encourages him to offer you the same praise.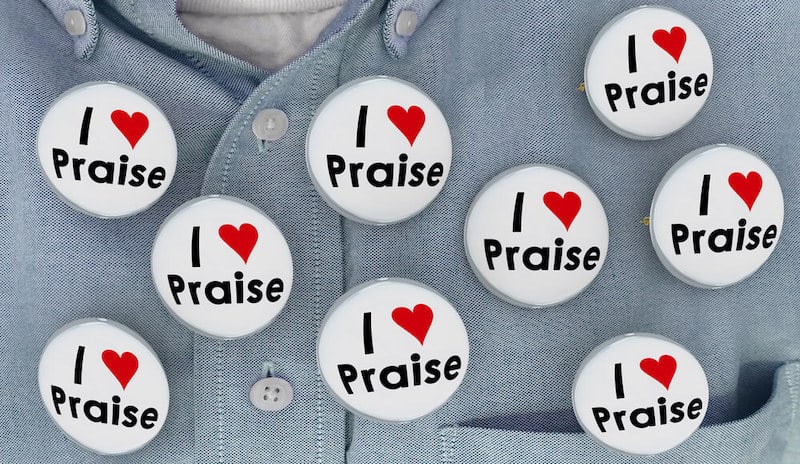 Things to Praise Your Husband For
So now that we've discussed WHY you should use affirmations for your husband, let's talk about things that you can compliment him on:
For His Success at Work
When your husband gains a new client, praise him. When he gets a raise, let him know that you're super proud of him. If he finishes a huge project that he was stressed about, praise him for his hard work and dedication.
Letting him know that you're proud of his work accomplishments will make him feel like a better provider.
For His Provision for the Family
If your husband is the main "breadwinner" in your family, then he works hard to be a good provider. Let him know that you appreciate how well he takes care of your family's needs.
For How Great of a Dad He Is
My husband is an AWESOME father… He's the kind of Dad that will literally throw on a bathing suit and jump on the trampoline in the rain with our daughters. So tell him that you think he's a great Dad, and let him know that you're so appreciative that your kids have him as their father.
For the Sacrifices He Makes
My husband wakes up at 2:30 in the morning five days a week to go to work, even if it's snowing or flooding.
That's a HUGE sacrifice… trust me, you don't want to have to set your alarm for 2:30am every day.
Maybe your husband works long hours. Maybe he has an hour long commute to and from work. Or maybe he gives up his days off so that you can get some needed "me" time.
One of the keys to a successful marriage is making sacrifices and putting your spouse above yourself, so praise your husband for the sacrifices that he makes for you and your family, and let him know that his selflessness does not go unnoticed.
For His Talents
Is he a Mr. Fix It? Praise him for that. Is he a stock market genius? Tell him you're impressed how he's able to keep up with market trends.
My own husband is an amazing cook! He can make pretty much anything for dinner (except sushi – it's easier and cheaper to just go out for that). I don't even order steak at restaurants anymore, because I know that he can cook me a much better one at home.
And I praise him for his cooking abilities OFTEN, and I know that he takes pride in the fact that we LOVE the meals that he whips up.
So whatever your husband's special abilities, take the time to recognize them.
For His Physical Strength and Ability
Sometimes it's good for a man to FEEL like a man, and that means praising your husband for his physical strength. Sure, I could lift the 60 pound bag of dog food out of my trunk, but letting my husband do it for me is a great way to compliment his physical abilities without even saying a word.
How Can I Praise My Husband? Real-Life Tips & Examples
Here are some specific ways to praise your husband:
1. Tell Him What You Admire About Him – Make a List
Ever wondered how to tell your husband you are proud of him? It may seem funny just randomly praising your husband, especially if your marriage doesn't already have a culture of compliments.
So, why not make a list?!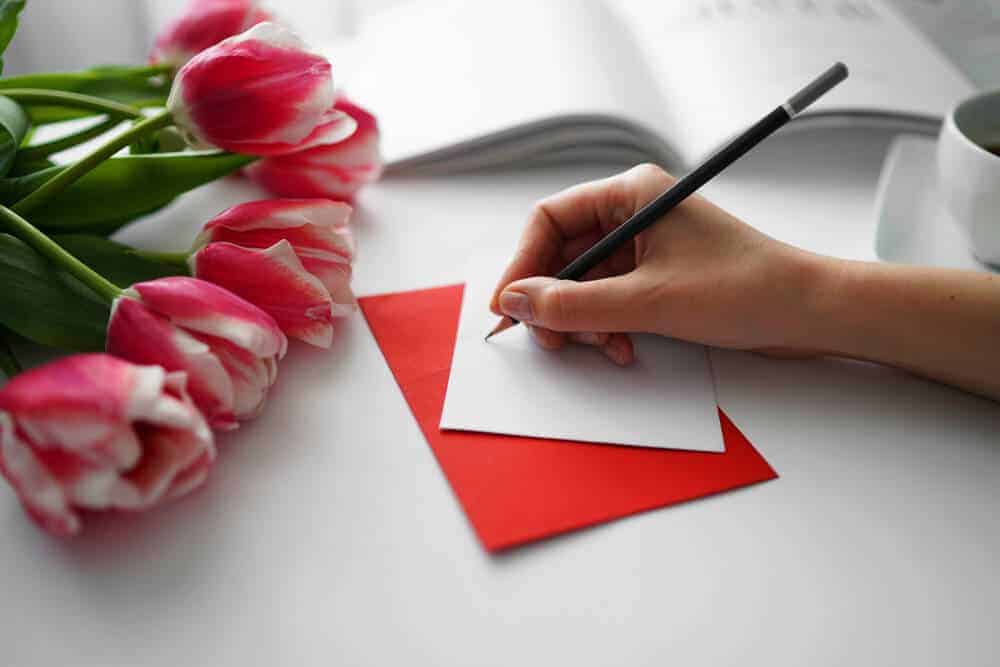 I recently made a list of 31 specific reasons why I love my husband, and I share those reasons with you here. Plus, I give you tips for how to make your own awesome list… You can easily turn these reasons why you love him into compliments! I Love My Husband – 31 Reasons Why & Tips to Make Your Own List
2. Send Him an Affirmation Text
Sending a quick text to your husband is probably the easiest way to show your appreciation for him. You can send a text in less than 60 seconds, and it won't cost you a dime. And that small effort will make your husband feel super loved!
Need examples of sweet things to say to your husband in a text? Here are 31 awesome texts to send your husband, like the one below!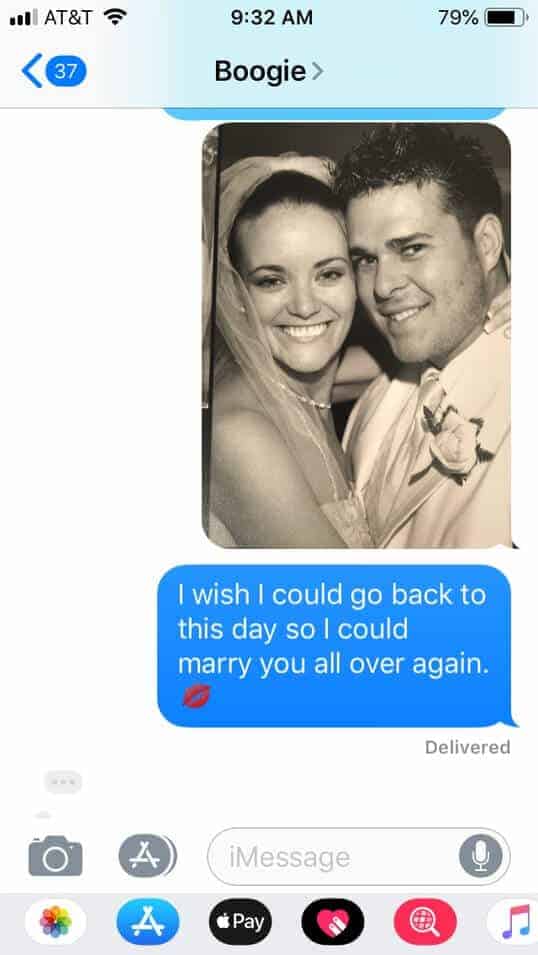 3. Leave Encouraging Messages and Unexpected Love Notes
A compliment is great… but a surprise love note is even better! Actually writing a sweet note shows that you put in effort.
Not sure what to write? Think to yourself – what can I say to make my husband feel loved? And mix it up a bit too! Randomly leave funny, flirty, AND romantic love notes to make him feel appreciated.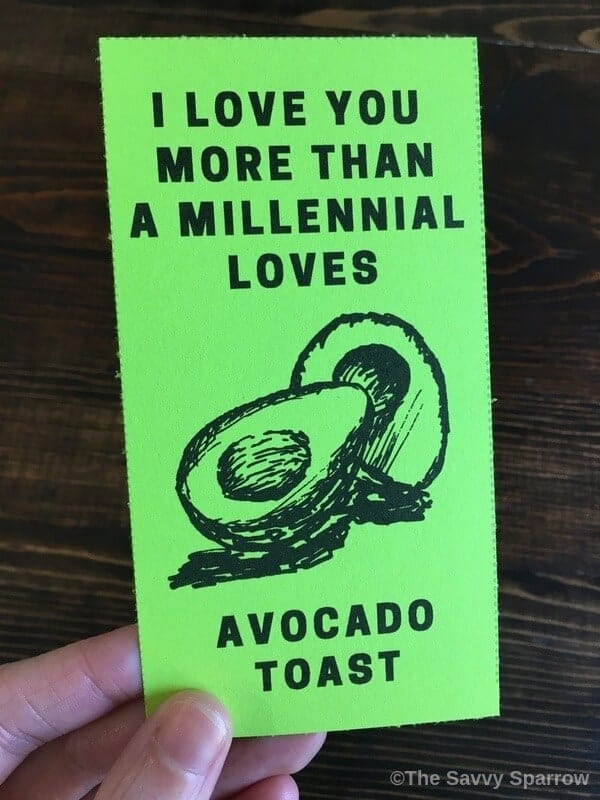 4. Make a Habit of Complimenting Your Husband's Work on a Daily Basis
Try to incorporate one small work-related compliment for your husband into your daily routine. It doesn't have to be some elaborate or forced show of appreciation, but rather just a small affirmation that you can work naturally into your conversation. And even if your husband doesn't work a traditional job, you can still find something to compliment him on, like how he did a great job packing your kids a healthy lunch or fixing the hot water heater.
These types of repetitive affirmations will gently encourage your husband and show that you are truly grateful for him.
5. Call Out Attributes of His Character That You Appreciate
Your husband is a GOOD man… that's why you married him, right?! So praise him for those personality traits and characteristics also, rather than just for specific actions. His patience, compassion, sensitivity towards others, generosity, or humor are just some examples of parts of his character that you can compliment him on.
6. Ask Questions About His Day, Hobbies, or Projects – Show Interest
To give effective praise, you need to have some knowledge of your husband's day, work, or things that interest him. Asking questions is a great way to figure out what is important to him and what you can compliment him on.
Plus, asking each other questions (whether funny or meaningful), is a great way to encourage open communication in your marriage. Here are 100 Questions to Ask Your Husband to get you started.
7. Brag on Him Publicly
Brag about how great he is to your friends, in front of him. Praising your husband in public shows that you're proud of him, and you're not embarrassed to tell others how happy you are to be married to him.
I'm not shy about telling people that my husband is a "triple threat" because he cooks, cleans, and does laundry. He's a catch, and I know that he feels appreciated when I tell others how great he is.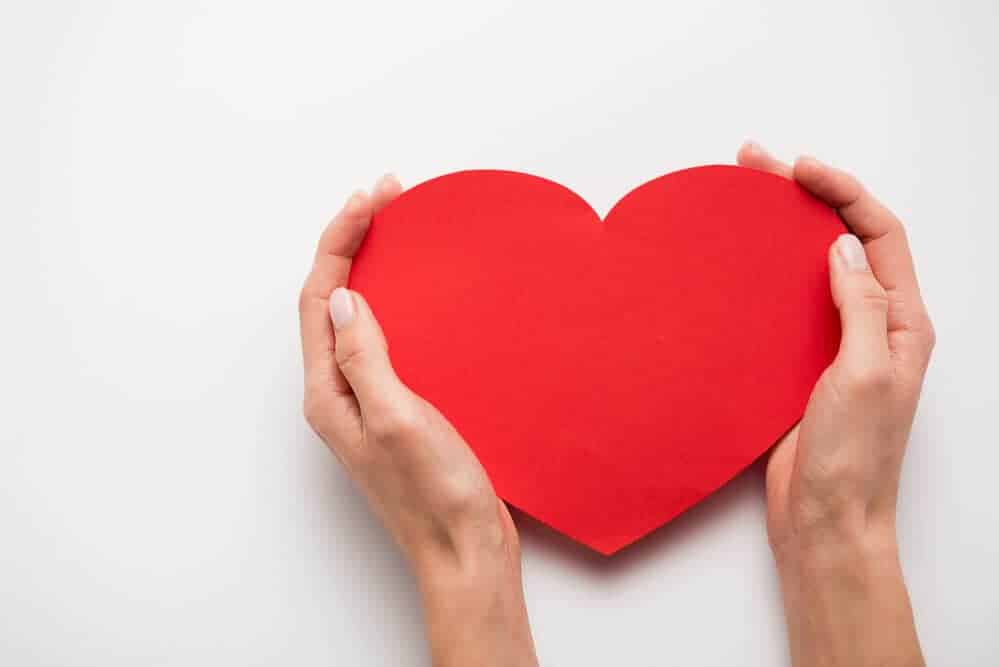 Example Words of Appreciation for Husband
Praising your husband is closely related to making him feel appreciated. Here is a list of words and phrases you can use to show how appreciative you are for who he is and what he does for your family:
I'm so proud to be your wife.
I know you worked hard to finish that project, and you did a GREAT job!
I'm so glad that our kids have you as a father.
I'm so happy to be married to you.
You cook, you're a great provider, AND you love me unconditionally… how did I get so lucky?!
Marrying you was the best decision I've ever made.
I thank God everyday for sending me you.
I feel like I can do anything with your support and encouragement. Thank you for always being my partner through it all!
You make me want to be a better wife, because you are deserving of so much.
I can't even put into words how much I love and appreciate you.
You are the man that I always prayed for. I'm so glad you're my husband!
Thank you for your selflessness. Thank you for always putting our needs ahead of your own. Thank you for loving us so much.
You would give someone in need the shirt off your back. I love that about you!
I know that with you by my side, life will be an adventure. We'll have fun and we'll laugh. We'll love each other always. Yes, we will face challenges, but I know that we can get through anything together.
Thank you for going out of your way to make me laugh when I've had a rough day.
Thank you for believing in me and encouraging me to go after my dreams.
Sometimes when you walk into the room, I still get butterflies.
I'm so grateful that we get to do life together.
In Conclusion
Praising your husband is a great way to show that you love and appreciate him. And creating a culture of compliments will go far to keep your marriage healthy and happy.
Whether you call it praise, appreciation, compliments, or encouragement… make sure that you are putting in the effort to let you husband know that he is appreciated and valued.
When he needs encouragement, cheer him on. When he succeeds at something, cheer him on. When he actually manages to put his dirty socks in the laundry hamper, cheer him on. (Haha, just kidding!).
But the point is, as a wife YOU should be your husband's biggest encourager. You should let him know that you're proud of him, and you should motivate him to push through whatever challenges he is facing.
What about you? How do you praise your husband? Do you leave sweet love notes in his lunchbox, or send him romantic text messages? Leave me a comment down below! I'd LOVE to hear from you!