These flirty loves notes for your husband are a great way to brighten his day! Use these love note ideas to show your husband that you love him, and that you've got a great sense of humor!
Surprising my husband with thoughtful little gestures is one of my MOST favorite ways to show him that I think he's ggrrrr-eat (in my best Tony the Tiger voice!).
Back in our high school days (YES, we're high school sweethearts!), I filled his entire bedroom with balloons. I blew them all up by myself, and they filled his room about thigh-high.
More recently, I contacted the lady that made our wedding cake and had her make a small cake in the same flavor as the top tier of our wedding cake. And then I had her write "Love You Boogie" on top… Because what is a cute gesture without a pet name?!
And just a few days ago, I surprised him with a Mystery Tackle Box subscription box (he loves to fish!). But, I didn't just hand it to him… I hid it under the covers on his side of the bed. When he pulled back the comforter to get in bed, he was COMPLETELY surprised (and I think a bit scared, too!).
But showing your husband love, doesn't always have to mean spending money on a big gift… In fact, here are 50 Awesome Ways to Show Your Husband Love Based on His Love Language!
Yes, it is important to have the serious conversations… to ask questions to reconnect… but it's ALSO important to have FUN in your marriage! My husband and I are goofy together all the time. We don't take ourselves too seriously, and I think that's one of the reasons that we have a GREAT marriage.
And sometimes a thoughtful or funny note is all it takes to say "I love you more than millennials love avocado toast."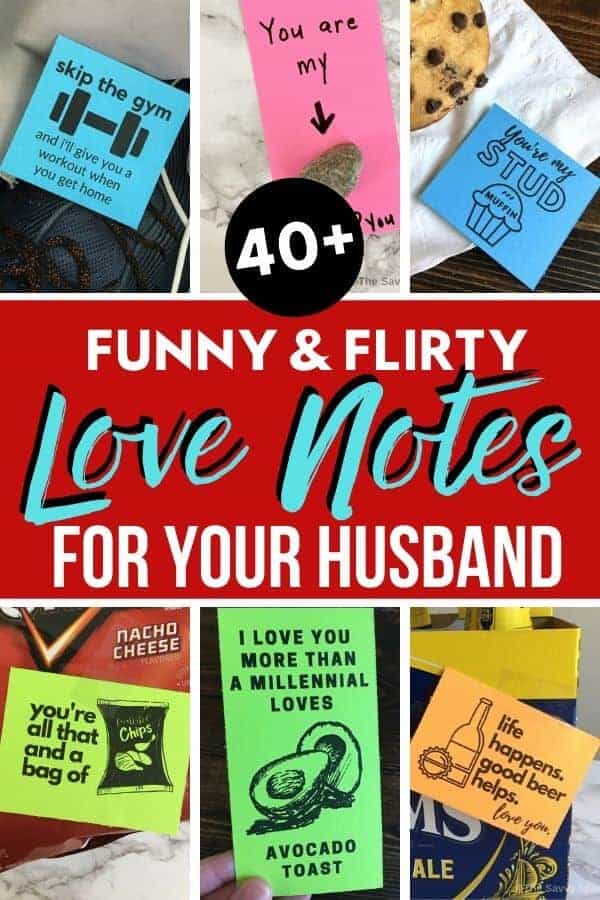 Here are some awesome love note ideas for your husband:
40 Flirty and Funny Love Note Ideas for Your Husband
You're my stud muffin. Leave on top of a fresh baked muffin in his car.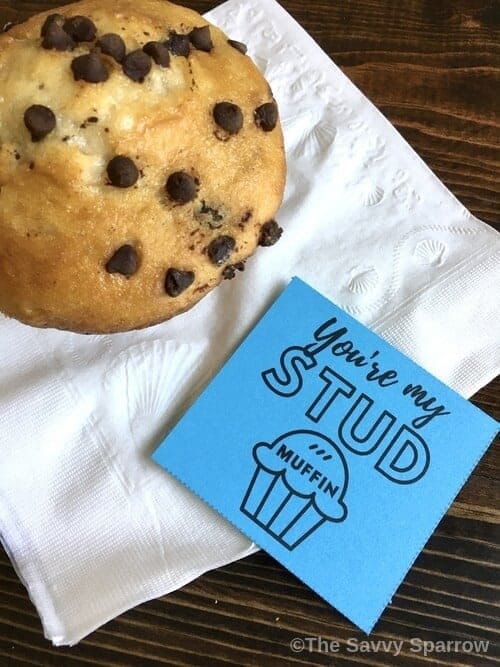 You are one HOT Tamale! Put this note on top of a box of hot tamales.
I know you're not even out of the driveway yet, but I miss you already. Stick this note to his steering wheel so he sees it when he gets in his car.
Marrying you was the best decision I ever made… That and growing out my bangs. Or insert something funny that applies to you!
I thank God everyday for giving me you… and tacos.
I find you very ap-peal-ing. Write on top of a banana with Sharpie marker and put it in his lunchbox.
Skip the gym and I'll give you a workout when you get home. Put this flirty love note in the top of his gym bag.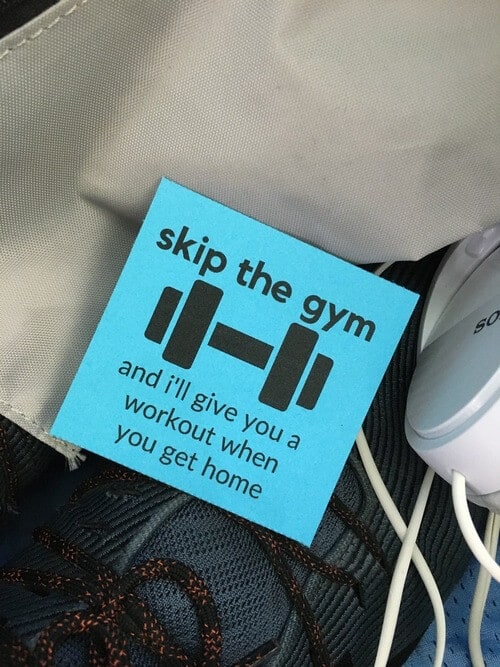 Here's a cookie for now… and you can have my other cookie later. Leave this flirty love note on top of a fresh-baked cookie.
Donut you know I LOVE you! Put this punny love note with his favorite donut and leave it on the counter for him.
We're just two nuts sharing the same nuthouse, and I wouldn't want it any other way. Love your Nutty Buddy. Put this love note on top of a pack of Nutty Buddy bars.
I LOVE you (and I also secretly love your stinky farts.). Or bad morning breath… or super hairy chest…
I choose you over this chocolate cake… but can you just leave me a bite. 🙂 Leave on top of a slice of cake… you can buy individual slices at the grocery store.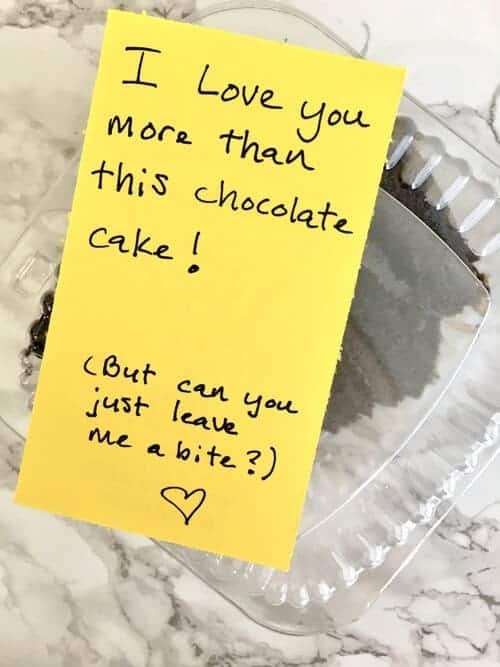 There are 3,500,000,000,000 fish in the sea… Seriously, I Googled it… And then I forgot what I was going to say. Oh well, love you.
I love you… that is all.
You don't have to find a four leaf clover to get lucky tonight!
I LOVE you… even though you pee on the seat and leave dirty clothes on the floor.
You're all that and this half-eaten bag of chips I found in the pantry.
Without U, I'm "BLE!"
Life happens… Good beer helps. Stick on a 6 pack of his favorite beer when you know he's had a rough day.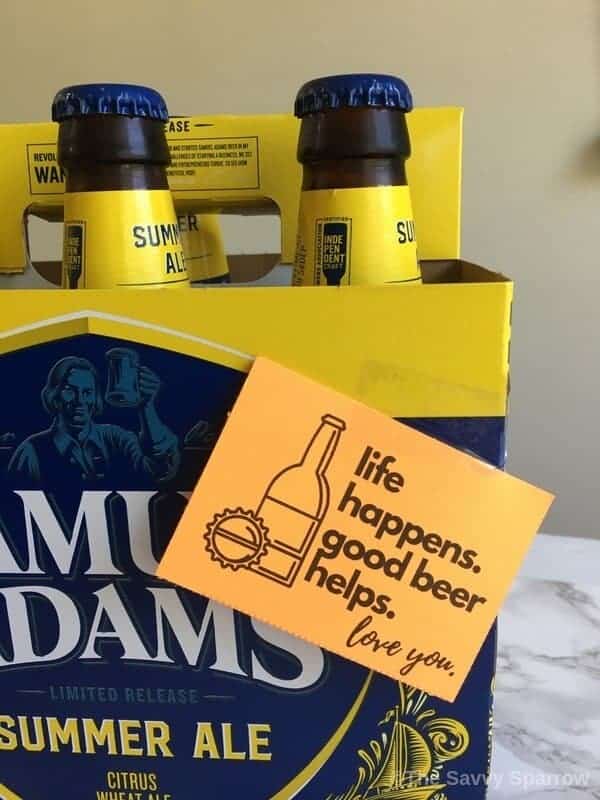 Hurry home… I'll be waiting… in my sweatpants, oversized shirt, and messy bun… I mean, let's be realistic.
Life happens… Candy helps. Stick on a pack of his favorite candy and tuck it in his lunch box if he's had a rough week.
I choose … Write out the entire alphabet and circle the letter "U".
You are my … Stick to a rock with a heart painted on it.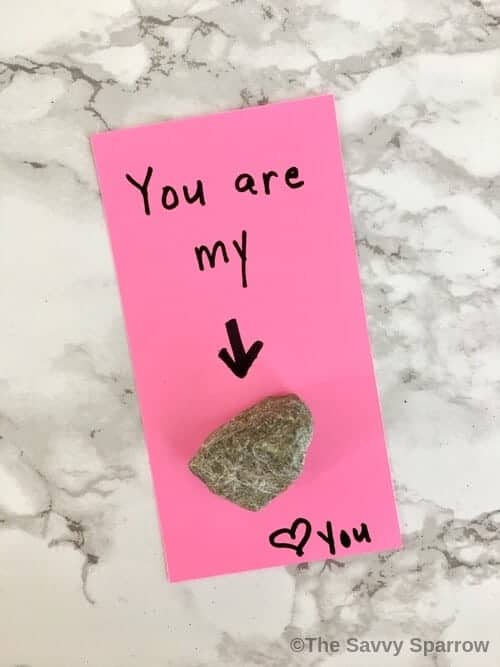 You are my rock… but I couldn't find a rock in our yard… So, you are my leaf. And actually leaves are more important than rocks. Leaves give food to trees. What do rocks do? Stick a leaf to this note… because, why not?
You're like Coronavirus… you take my breath away.
I'm yours… no refunds.
You are my sunshine… and I need some Vitamin D!
I know I'm watching my carbs… but I can't resist your hot buns!
I can't imagine my WURLD without U in it! (You know I was never good at spelling).
I know it's Cheesy, but I think you're Grate!
It may not be football season, but you can still score tonight!
Cleaned the dirty laundry. Washed the dirty dishes. Mopped the dirty floors. Scrubbed the dirty toilet. Talk dirty to me.
I love you more than a millennial loves avocado toast.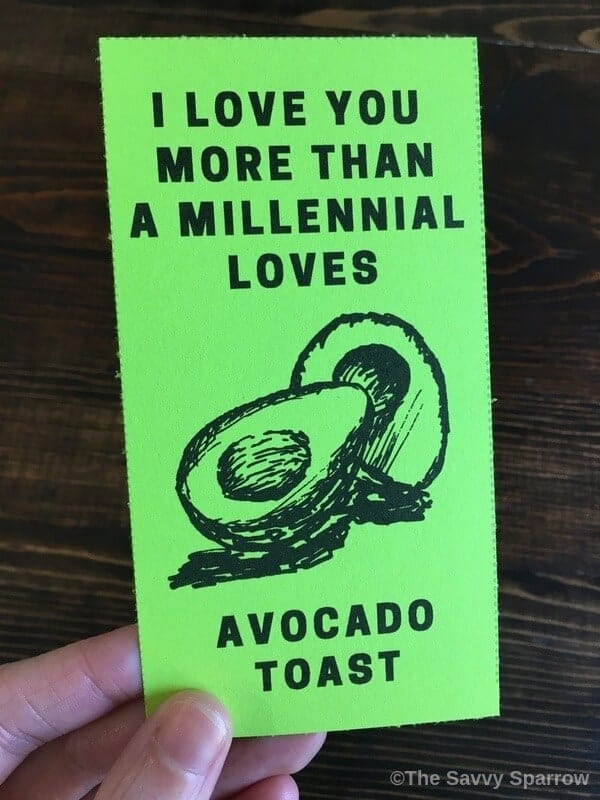 You must be tired… because you've been running through my mind all day!
I want olive view.
I just want to lick your face… From the dog (and me, too).
I'm gonna make you a mix tape… Just kidding… "Alexa…"
You are my sunshine, my only sunshine, you make me happy when skies are gray… and knock out the power and I can't watch The Bachelor!
Of all the fish in the sea, I liked the taste of your worm the best.
Good morning Sexy! Tape to his bathroom mirror so it's the first thing he sees when he wakes up in the morning.
Printable Flirty Love Notes for Your Husband
Want some awesome printable love notes for your husband? Hop over HERE to check them out!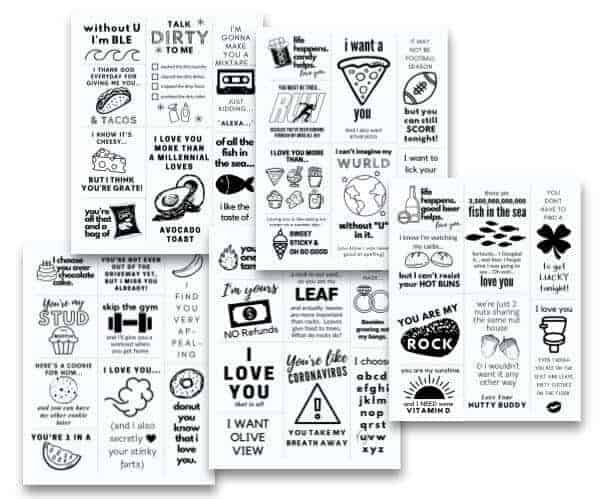 I printed my funny love notes on colored card stock paper to give them an extra POP! And I LOVE how they turned out: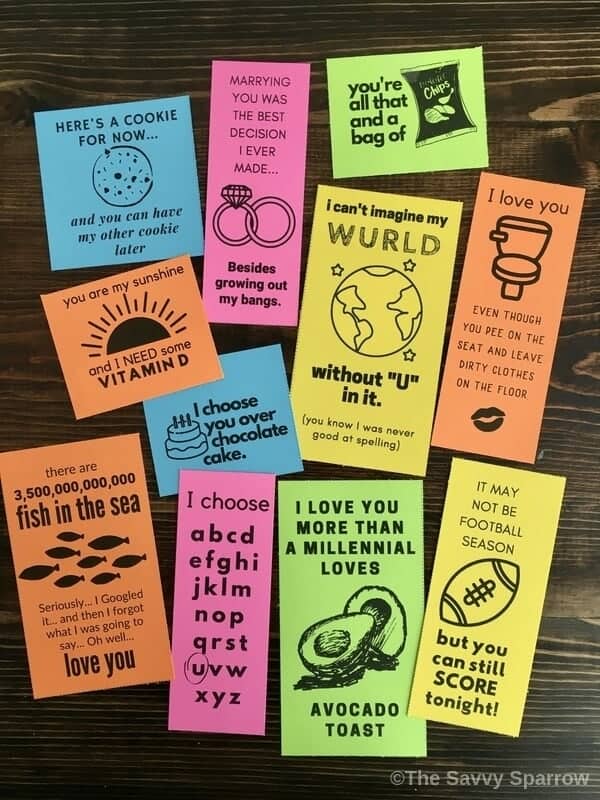 Awesome Love Texts to Send Your Husband
Love notes can come in many forms… especially with today's technology.
Hop over HERE to get some awesome ideas for funny and flirty texts to send your husband, like this one: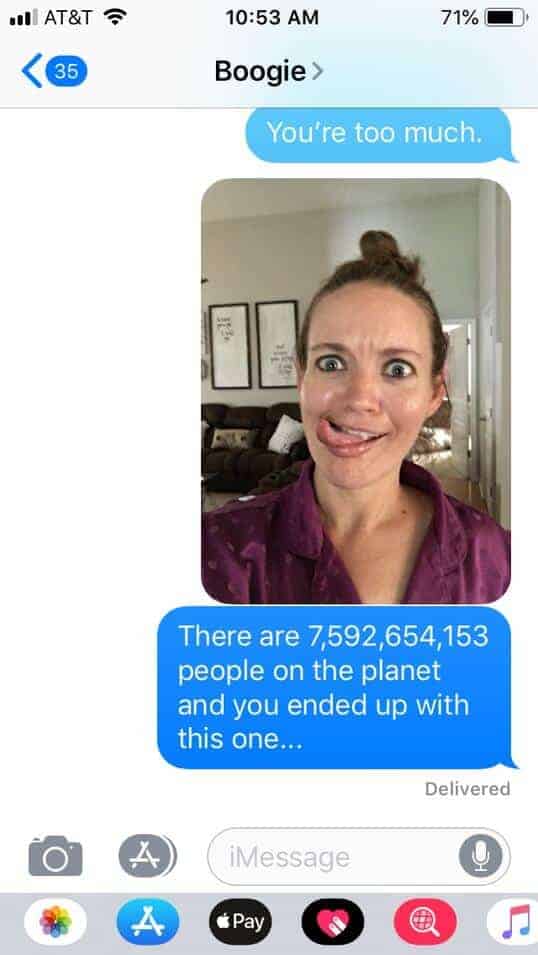 And be sure the check out these posts that are sure to help you be an AWESOME wife: