Want to make your child's Christmas extra merry this year? This festive Christmas treasure hunt with clues is the perfect holiday activity! Find out how to organize and set up a fun (and easy) Christmas scavenger hunt with printable rhyming clues your kids will love!
Each family has their own Christmas tradition when it comes to how they organize and open gifts. Some parents let their kids open presents on Christmas Eve. Others gather around the tree on Christmas morning, fueled by coffee (parents) and excitement (kids), and dig into their gifts together.
Other parents might have a better method, but I found that too often, my kids blew through that wrapping paper and tape in record time.
I didn't have time to snap a picture, much less savor those special, once-in-a-lifetime moments!
So to mix things up, I created this super fun Christmas treasure hunt with clues for my kids! It's so simple to set up, and you can totally customize it for your individual needs.
Instead of passing out presents to each person and having a free-for-all, choose certain gifts as prizes for your festive Christmas scavenger hunt! Then, just hide the rhyming holiday clues at different locations inside and outdoors.
Each clue your kids solve will bring them closer to their prize, and the last one will lead them to their big Christmas gift!
Here's how to do your own Christmas scavenger hunt with rhyming clues: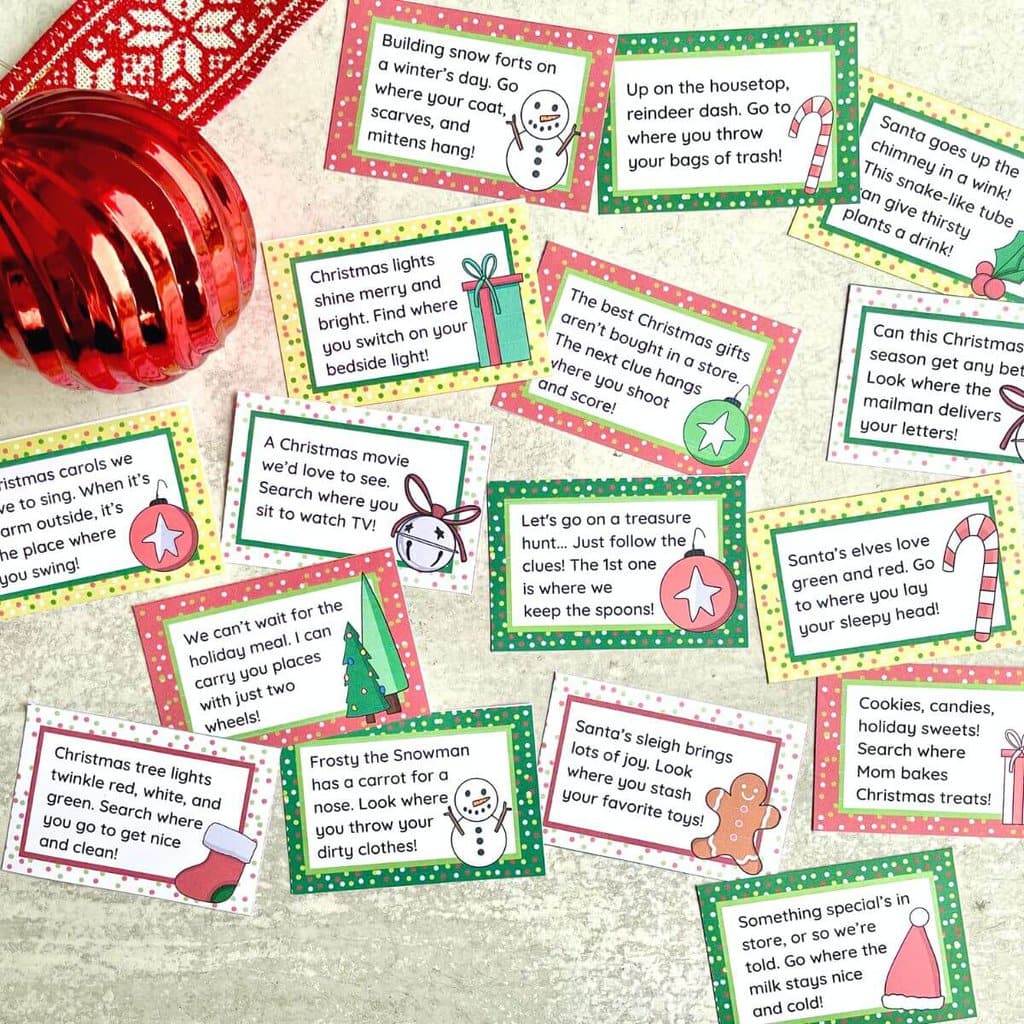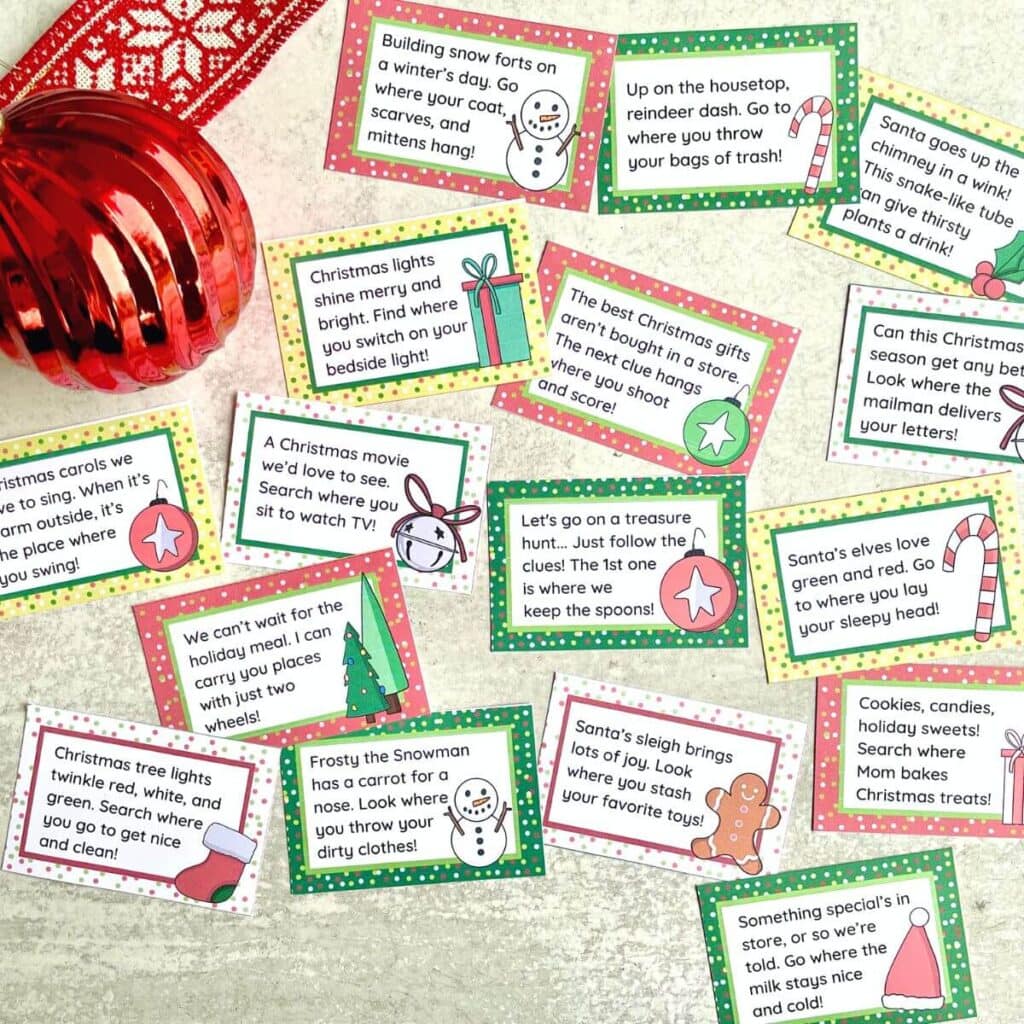 How to Do a Christmas Treasure Hunt with Clues
It's easy to plan a Christmas treasure hunt that will get your kids in the holiday spirit! All you need to do is follow these steps:
Step 1: Decide on a final prize.
First, you need to decide which Christmas gifts will act as scavenger hunt prizes. You can do this in many ways, such as:
Have the treasure hunt first thing in the morning as a way for kids to find their stockings.
You could also make their "Santa gift" (a larger gift) the prize.
Have the treasure hunt prize be the particular item that your kids have requested the most.
Have the final treasure hunt prize hint at a larger gift, like having the prize be the controller for a new gaming system.
Step 2: Download and print the rhyming Christmas scavenger hunt clues.
Whether you've decided on an indoor or outdoor Christmas scavenger hunt with clues, I've designed these cute, holiday-themed printable rhyming clues you can use to make your hunt even easier to organize and set up. You can download the scavenger hunt clue cards from my shop, then print them at home or from an office supply store.
I suggest printing your Christmas treasure hunt rhyming clues on white card stock for the best results. After printing, simply cut them out, and you're ready to set up your Christmas scavenger hunt! You can even laminate them if you're feeling particularly crafty or if you think you'll want to turn this idea into a family Christmas tradition!
Step 3: Set up your Christmas treasure hunt.
Find the first Christmas treasure hunt clue…It's the one that says,
"Let's go on a treasure hunt… Just follow the clues! The 1st one is where we keep the spoons!"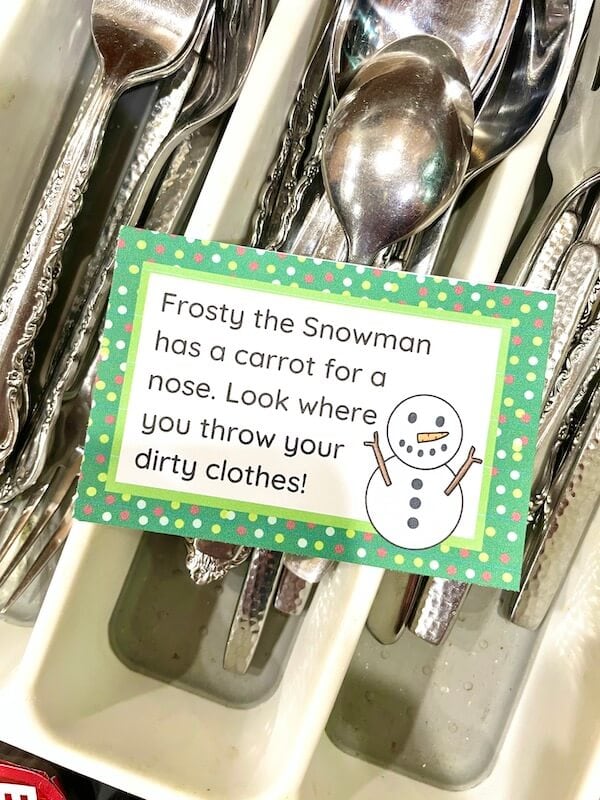 Next, place the first clue where your kids can easily find it before the scavenger hunt begins. You can tape it to their stockings on Christmas morning or attach it to the toilet seat, bottom stairs, breakfast plate, etc.
Then, tape each Christmas scavenger hunt rhyming clue to a different location. Just remember not to attach the clue to the place that it describes…For example, you shouldn't tape the clue card that says
"Something special's in store, or so we're told. Go where the milk stays nice and cold!"
to the fridge. Instead, you would attach that clue to the location right before it.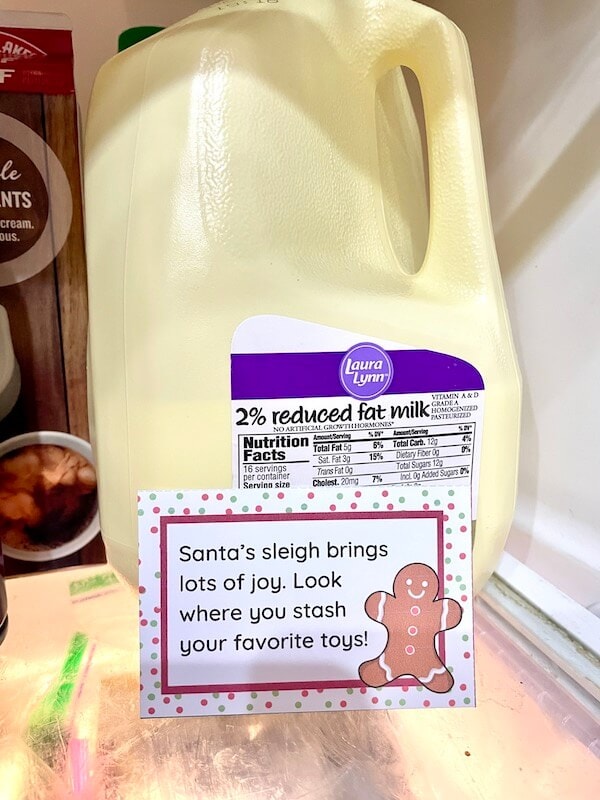 Printable Christmas Scavenger Hunt Clues for Indoors
A Christmas treasure hunt wouldn't be complete without the cute and clever Christmas scavenger hunt rhyming clues!
Below you'll find the clues I've included on the printable indoor Christmas scavenger hunt clues, as well as where each riddle refers to:
Christmas day is finally here. Look where Mom makes her cup of cheer! (Coffee Maker)
Santa's sleigh brings lots of joy. Look where you stash your favorite toys! (Toy Box)
Something special's in store, or so we're told. Go where the milk stays nice and cold! (Refrigerator)
A Christmas movie we'd love to see. Search where you sit to watch TV! (Couch)
Christmas lights shine merry and bright. Find where you switch on your bedside light! (Bedside Table)
Building snow forts on a winter's day. Go where your coat, scarves, and mittens hang! (Entryway/Coat Rack)
Santa's elves love green and red. Go to where you lay your sleepy head! (Bed)
Cookies, candies, holiday sweets! Search where Mom bakes Christmas treats! (Oven)
The magic of Christmas is oh so real. Look where you sit to eat your meals! (Dinner Table)
Santa's flying reindeer, oh, what a sight! Look where you brush your pearly whites! (Bathroom Sink)
Angels we have heard on high. Now go look where your clothes tumble dry! (Dryer)
You're doing great on this special search! Next look under the tree's skirt! (Under the Christmas tree skirt)
Christmas dinner is served at five. Search for your next clue where guests arrive! (Front Door)
Santa's keeping track of who's naughty and nice. Go to where you find the ice! (Freezer)
Around the fireplace, laughing and talking. Find your next clue where you hang your stocking! (Mantle)
Asking Santa for gold is worth a shot. This clue is inside where the cocoa gets hot. (Microwave)
Jingle bell, jingle bell, jingle bell rock. Your next clue is inside your cereal box! (Pantry)
Frosty the Snowman has a carrot for a nose. Look where you throw your dirty clothes! (Hamper)
Christmas tree lights twinkle red, white, and green. Search where you go to get nice and clean! (Bathtub/Shower)
*Note – If one of the locations doesn't apply to you (like you don't have a mantle), then you can just leave that clue out.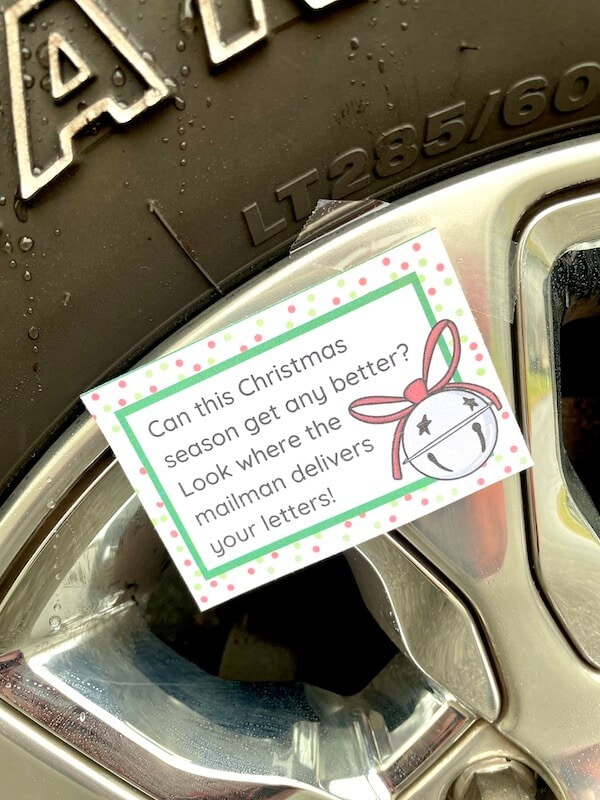 Printable Christmas Treasure Hunt Clues for Outdoors
Planning an outdoor Christmas scavenger hunt with clues? I've created those for you too! Here are the Christmas treasure hunt clues for an outdoor scavenger hunt:
Up on the housetop, reindeer dash. Go to where you throw your bags of trash! (Garbage Can)
Can this Christmas season get any better? Look where the mailman delivers your letters! (Mailbox)
Christmas carols we love to sing. When it's warm outside, it's the place where you swing! (Swing Set)
We can't wait for the holiday meal. I can carry you places with just two wheels! (Bike)
Santa goes up the chimney in a wink! This snake-like tube can give thirsty plants a drink! (Garden Hose)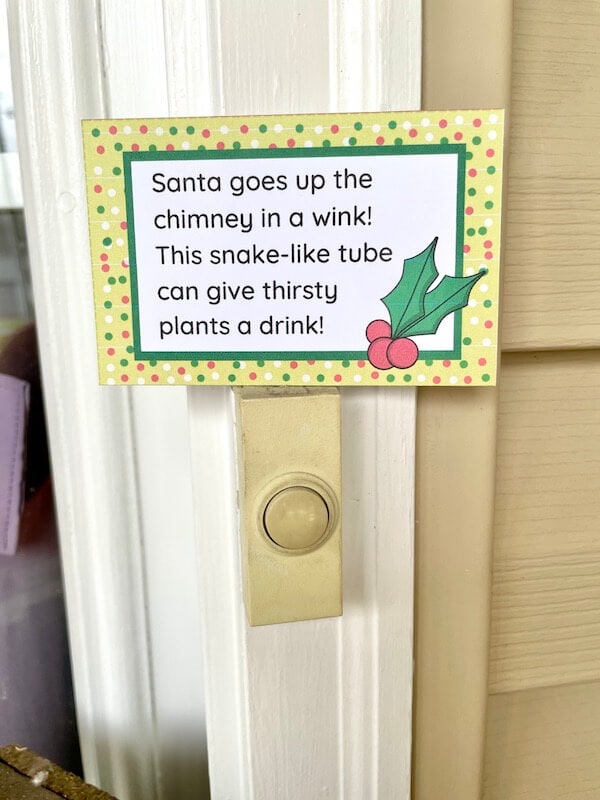 The best Christmas gifts aren't bought in a store. The next clue hangs where you shoot and score! (Basketball hoop)
Christmas is the best time of year. Find what guests push to let you know they're here! (Doorbell)
Children are playing in the snow. We help your car move down the road. (Car Wheels)
Candy canes are minty and sweet. Look near the place where you wipe your feet! (Welcome Mat)
Jolly elves bring lots of cheer. We light up the night at a special time of year. (Outdoor Lights)
At the top of the Christmas tree shines a star. Look where your mom and dad park the car! (Garage/Carport)
During this season, it feels wonderful to give. Search for the numbers that tell people where you live! (Address Numbers)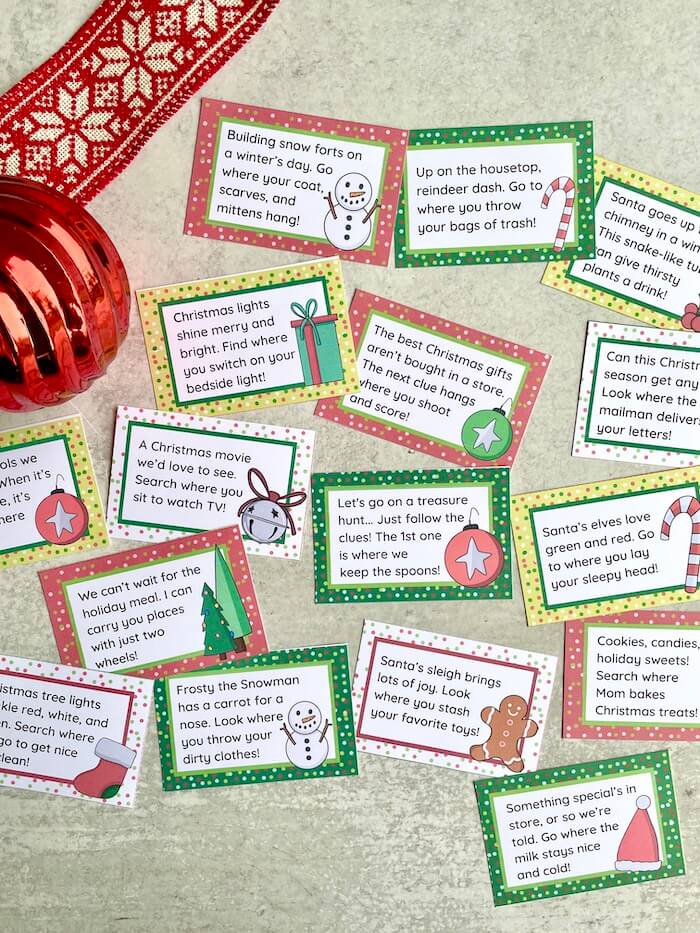 Grab the Printable Christmas Treasure Hunt Riddles HERE
These fun and festive printable Christmas riddles are available in my shop… just click here to see the Christmas Treasure Hunt Clues! You get all 32 clues, plus a sheet of blank ones for you to fill in your own ideas!
Other Fun Christmas Ideas for Kids
Looking for other fun Christmas ideas for kids? Check out these posts:
Printable Christmas Scavenger Hunts That Your Kids Will Love – These four different free Christmas scavenger hunt ideas are perfect for kids of all ages!
Christmas Door Hanger Printable for Kids to Color – These free and simple Christmas activities are a great way to get kids excited for the holidays!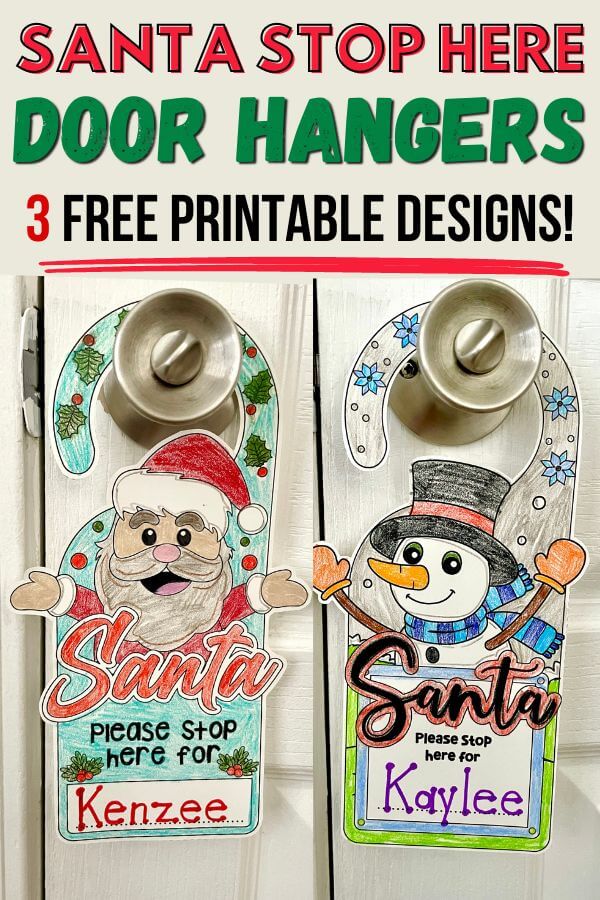 Printable Christmas Coupon Books – You Can Type In Them! – Need last minute stocking stuffers? My daughters (and my husband!) absolutely LOVE these printable Christmas coupon books! Add your own prizes like one free ice cream cone or one free game download!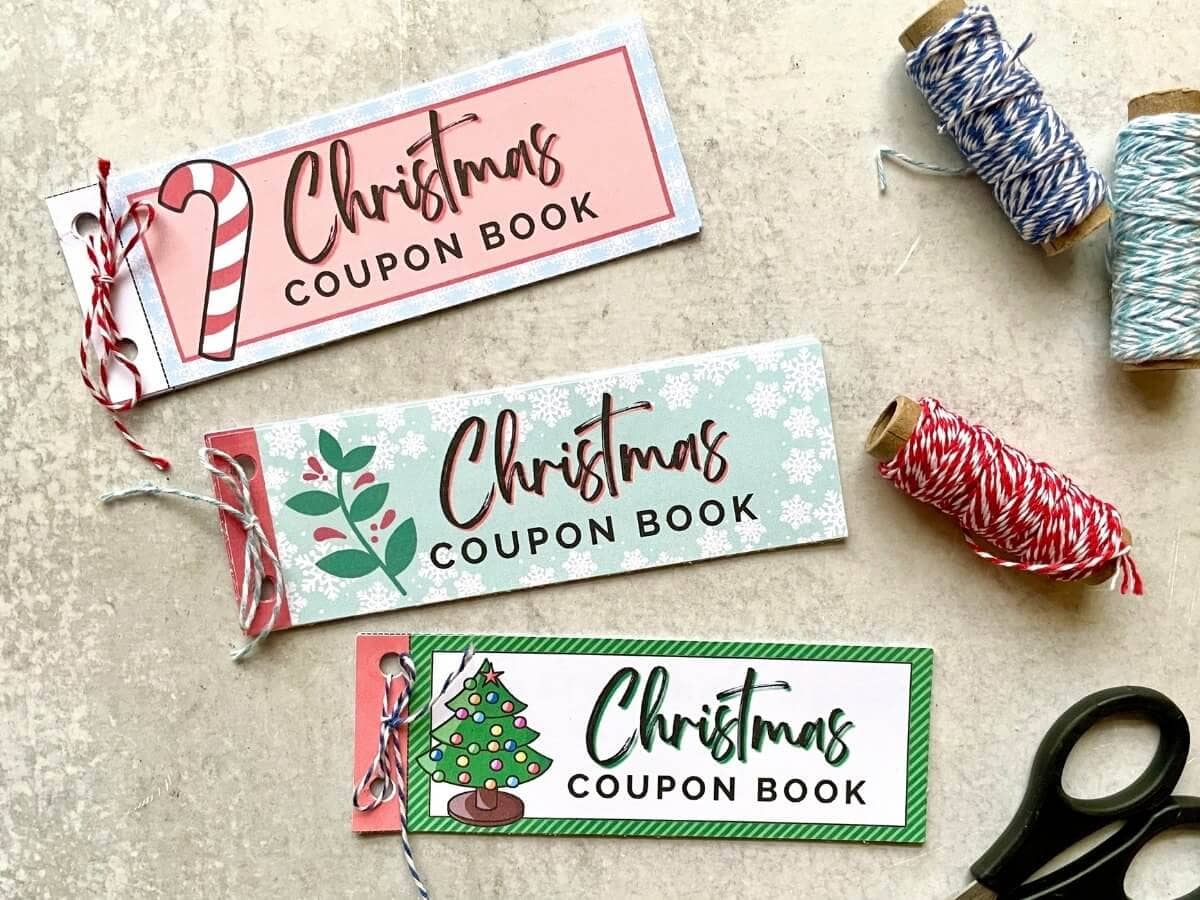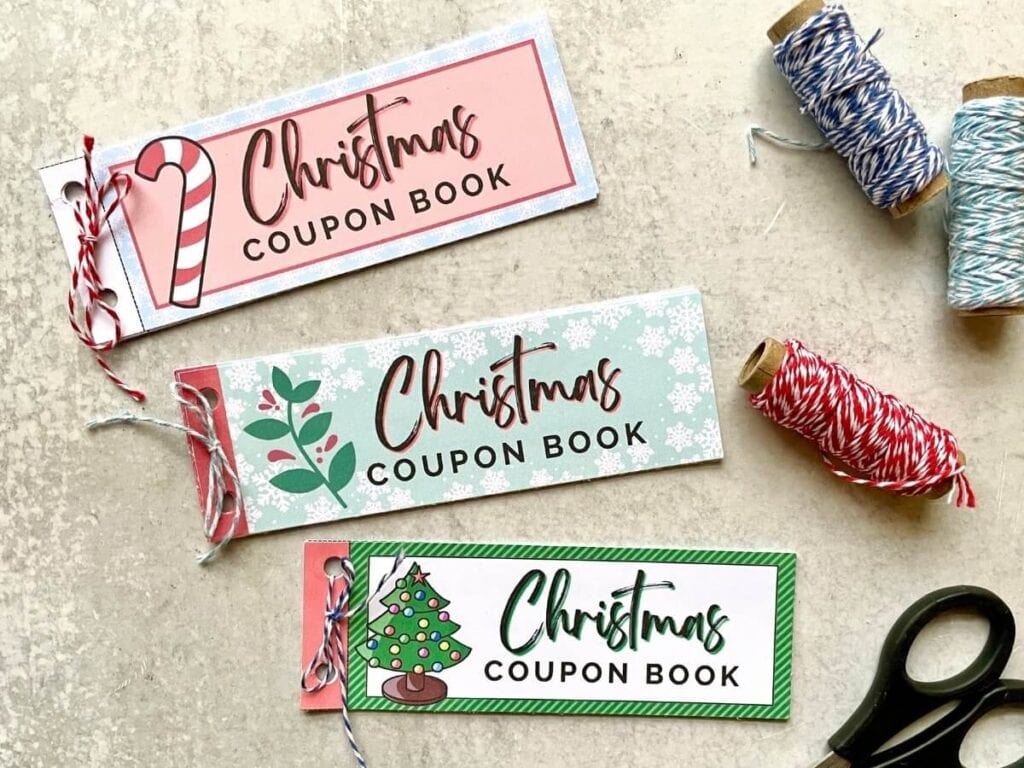 Christmas Countdown Coloring Pages – Countdown to Christmas! – Save your sanity with these cute FREE printable Christmas countdown coloring pages!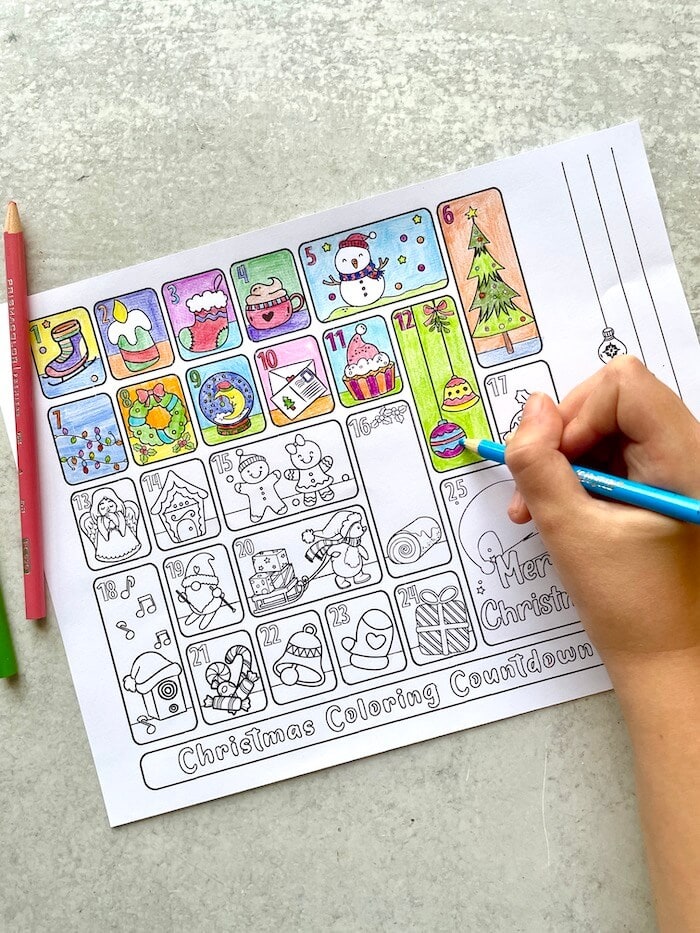 I hope that you and your family enjoy this fun Christmas treasure hunt idea! If you REALLY want to go big, you could also combine the indoor and outdoor riddles to create the ULTIMATE Christmas scavenger hunt for kids of all ages!
What are some of your favorite Christmas activities you like to do with your kids? Let me know in the comments!
And don't forget to PIN this post for later: