These microwave popcorn valentines are GREAT for easy DIY Valentines for kids to pass out at school! Grab the free printable popcorn valentines, tape them around a bag of microwave popcorn, and you're done!
As I'm writing this post, I'm literally watching my 8 year old daughter finish off one of those giant metal holiday tins of popcorn… you know the ones with butter, cheddar, and caramel flavors all separated with cardboard dividers?
So, I guess I'm on the right track with these popcorn Valentines. What child doesn't like popcorn?
And teachers, too! These Valentine popcorn printables are great for "grown up" Valentines for teachers, front office workers, and bus drivers. So you can give everyone a nice Valentines surprise without breaking the bank.
Yup, did I mention these popcorn Valentines are super cheap, too! Costco sells a 44 pack of microwave popcorn for around $12, and with the help of some free printables, you'll have cute and easy DIY Valentines for your kids to pass out at school in no time flat!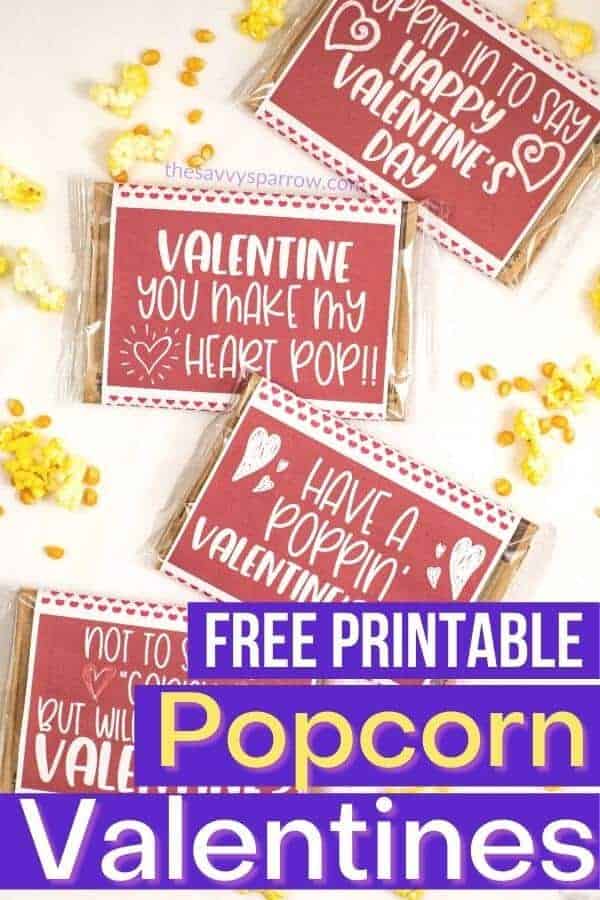 Supplies for Microwave Popcorn Valentines
Microwave Popcorn – You can use full sized bags or individual bags of popcorn.
White paper or card stock and access to a color printer
Scissors or paper trimmer – I prefer to use a paper trimmer because it's much faster, and your cuts will be nice and straight.
Tape
Free Printable Popcorn Valentines – Download them down below!
How to Make Popcorn Valentines for Kids to Pass Out
These cute Valentines couldn't be easier to make! Here's how to do it:
Print out valentines on an 8.5×11 sheet of paper or card stock.
Cut the valentines out on the sides only. Leave the top and bottom margins (as shown in the photo above) because that's where you'll tape them together to form a popcorn "sleeve".
Place the valentine face down, and put a bag of microwave popcorn in the center.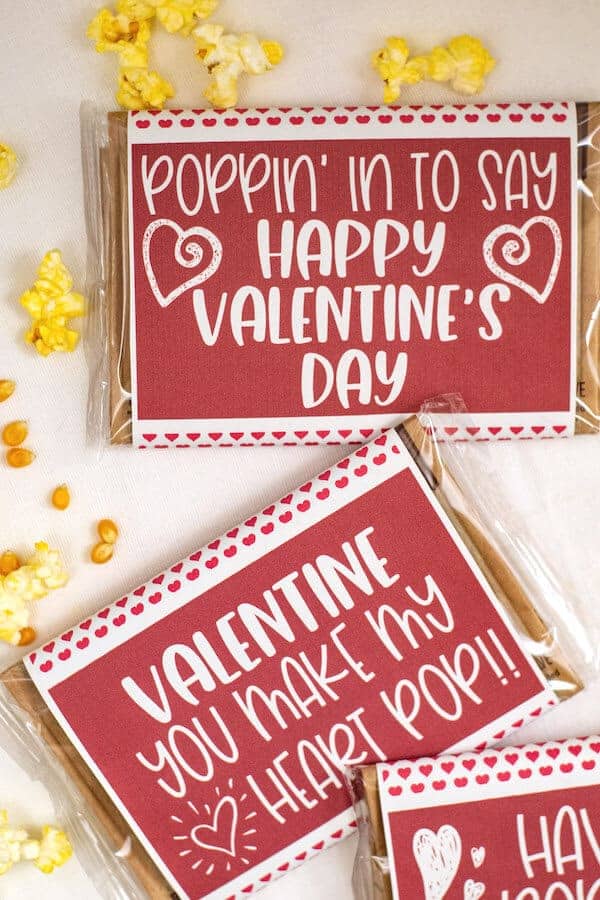 Fold the top and bottom of the valentine toward the center of the popcorn bag, and tape together.
Free Printable Popcorn Valentines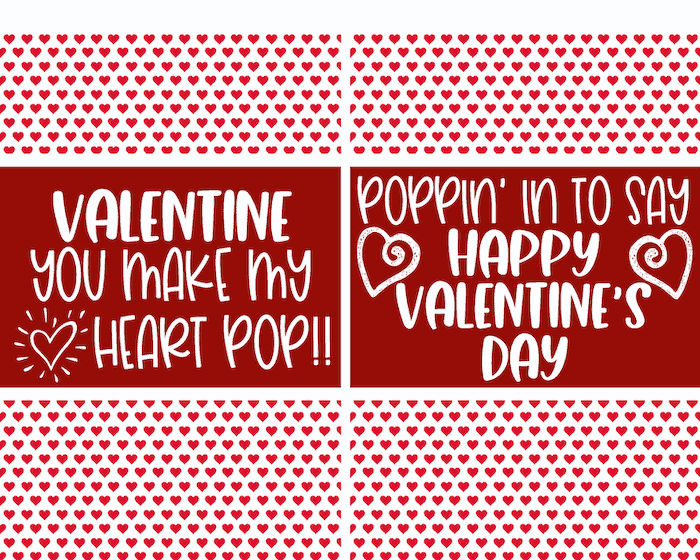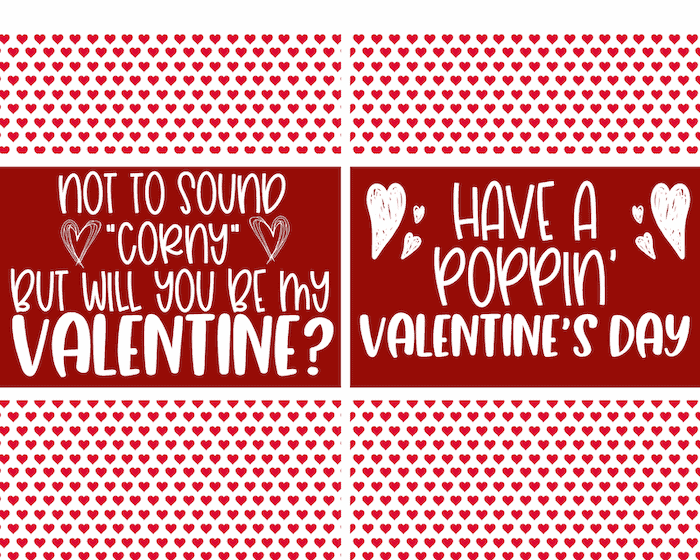 Click HERE to download the FREE Printable Valentines for Microwave Popcorn!
Popcorn Valentine Sayings
If you want to DIY your own Popcorn valentines, here are some fun Valentines puns to use for popcorn treats:
Just Poppin' in to say Happy Valentine's Day!
Hey Valentine, What's Poppin?
Valentine, we're Butter Together!
Not to sound "Corny", but will you be my Valentine?
Have a Poppin' Valentine's Day!
Valentine, you make my heart POP!
Or, go here for some other funny Valentine's Day puns, perfect for DIY Valentines!
And check out some of my other easy DIY Valentines ideas for kids:
Printable Girls Valentine Cards with Hair Ties!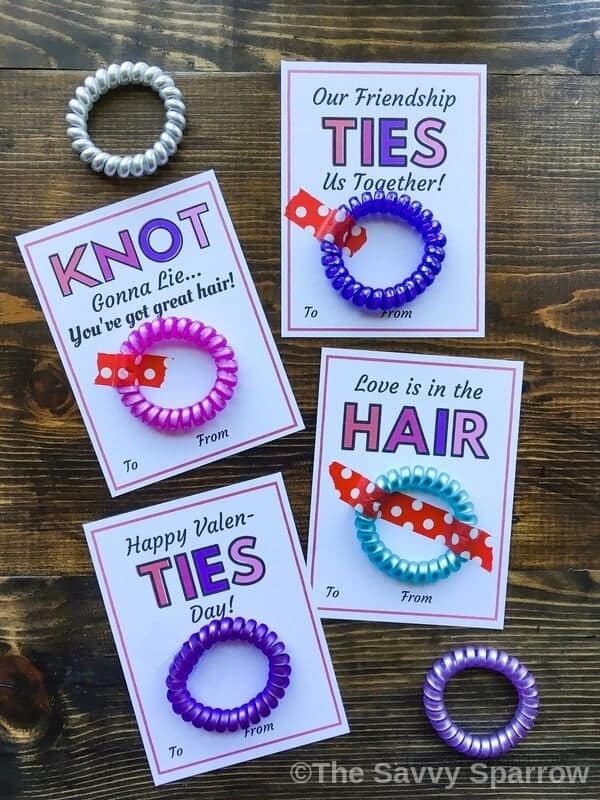 Valentine's Day Slime with Free Printable for Classroom Valentines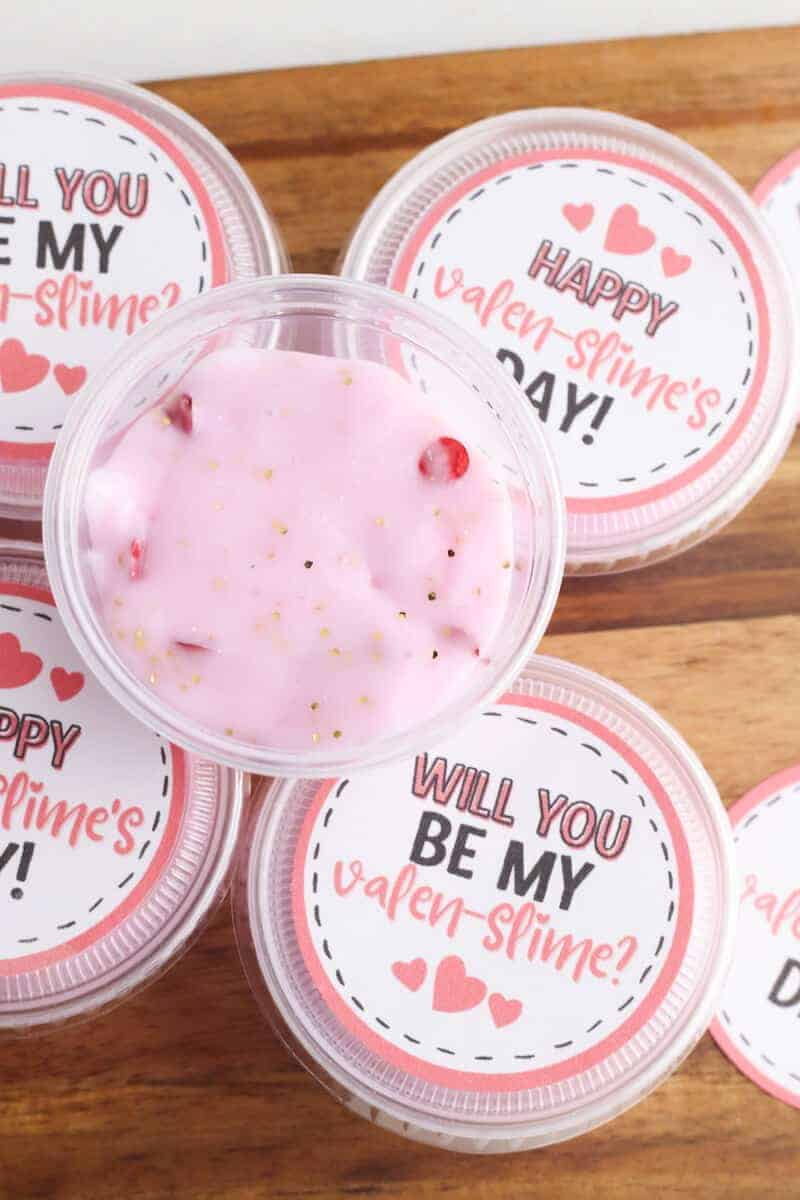 Ruler Valentines with Free Printables!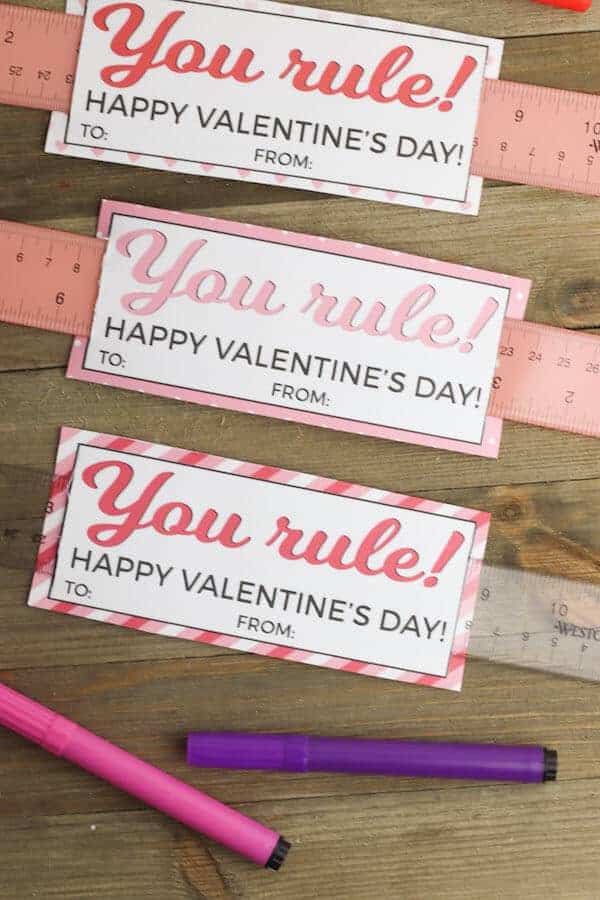 Do you DIY your own Valentines for your kids to pass out at school, or are you more of the "grab whatever is left on the Walmart shelves on February 13th" type of Mom? No judgement!
Leave me a comment down below telling me about your favorite Valentines ideas for kids! I'd LOVE to hear from you!
And happy nesting!