I know how it feels when decluttering sentimental items. It's not easy getting rid of stuff that holds special memories, because you feel like you're letting go of a part of yourself.
For years, when I would declutter my sentimental items, I would feel absolutely terrible. It was overwhelming, unpleasant, and, overall, just a bad experience. I felt like a bad daughter or an awful mother as I begrudgingly dropped another handmade item into the trash can, even though that same item hadn't been taken out of its box for 10+ years.
If you feel the same way about your sentimental clutter, then I've got some tips for you. Learn how to declutter sentimental items with these simple tips, and let go of the clutter AND the guilt that comes with getting rid of your memorabilia.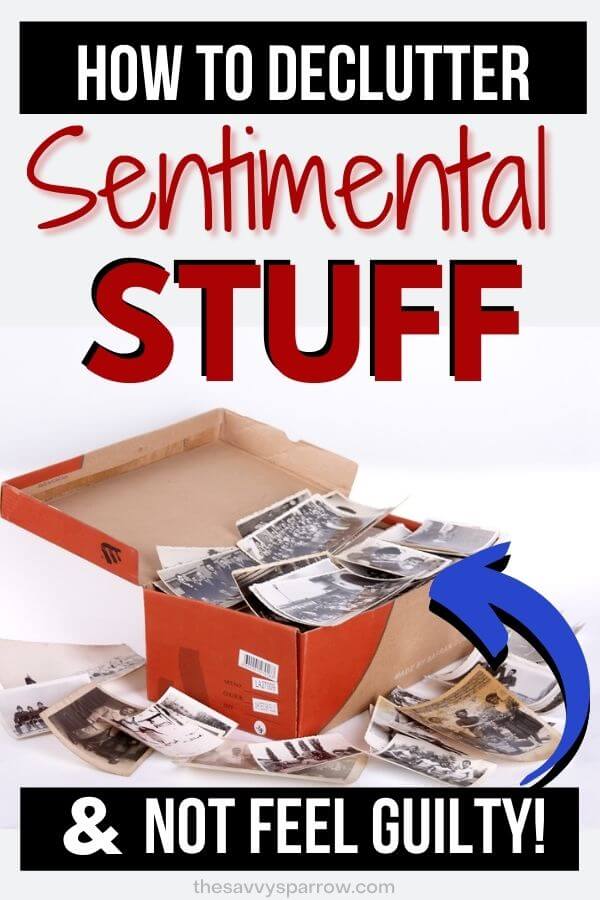 *This post contains affiliate links, which means if you click a link and make a purchase, I earn a commission at no additional cost to you. Read my full disclosure here.
What is sentimental clutter?
Sentimental clutter can be categorized as anything that we are emotionally attached to, even though it no longer serves a purpose in our lives. For instance, you may not want to get rid of your high school graduation gown, even though you'll never wear it again in your life.
In fact, most of your sentimental clutter is probably hiding out in a storage box in your attic where it hasn't seen the light of day in 8 years. At least that's how it was for me.
Such items can include:
old baby clothes
baby's first teddy bear
movie or concert ticket stubs from first dates or previous relationships
elementary school or high school yearbooks
graduation cap and gown
your childhood sport uniforms
old dance recital costumes
trophies and medals you won as a child
items from your wedding, like centerpieces
kids' Kindergarten artwork
travel souvenirs
gift that you were given that you feel bad getting rid of
and the list goes on and on!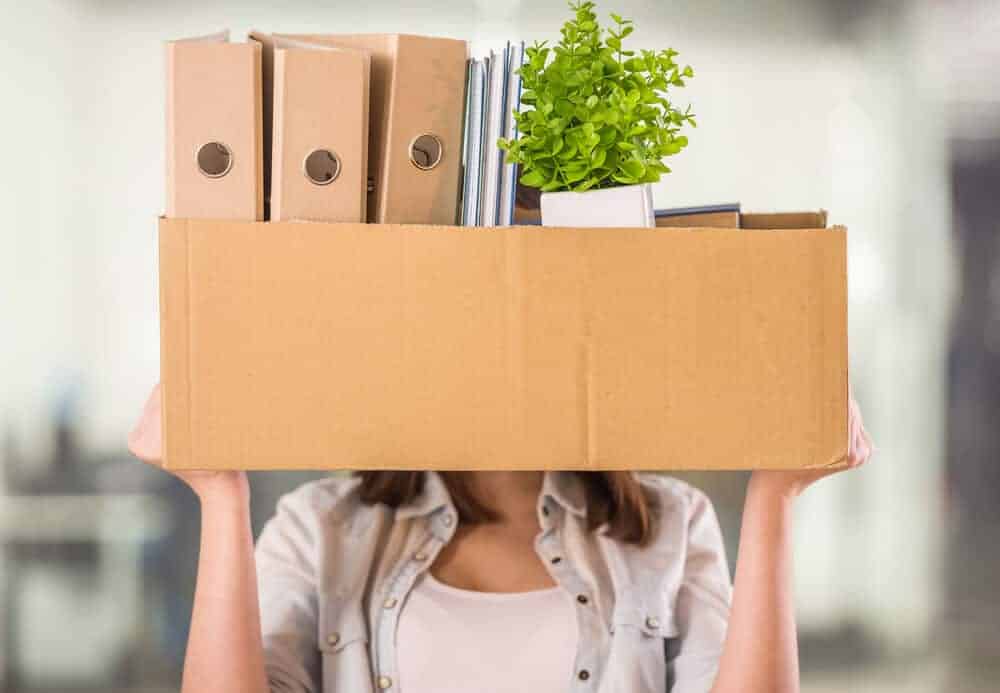 Overall, sentimental clutter is any item that you no longer use, but you're not ready to get rid of because it still reminds you of special events in your life.
The One Box Rule for Decluttering Sentimental Items
When decluttering sentimental items, it's not necessary to get rid of EVERYTHING. Of course there will be trinkets, photos, clothing, and other items that you will want to keep.
But instead of holding on to boxes and boxes of items, try to limit your sentimental stuff to just one box or storage tote.
By doing so, you will reduce the amount of "stuff" that you will have to move from one home to the next, and you'll also be able to tackle the decisions about what to do with those items now, rather than having to make a plan for your items later down the road.
One of my all time favorite quotes about decluttering is
Eventually you will have to figure out what to do with your sentimental items, so why not now?!
How to make decluttering sentimental items easier
Decluttering sentimental stuff is hard. You'll probably feel guilty for getting rid of items that have sentimental value, and you may even feel like you're getting rid of a part of yourself.
You see, when you have emotional connections to sentimental items, it becomes difficult to decide which items to keep and which ones are just adding clutter in your home.
Here are some tips and tricks for decluttering sentimental items and figuring out what to hold on to and what to get rid of:
1. Ask yourself some questions when decluttering sentimental items.
First and foremost, you need to ask yourself some questions to help determine if you really need to hold on to each item. These questions are designed to put you in a decluttering "mindset", and they can help you make the tough decisions when decluttering sentimental items.
Is this item from a major life event – birth of a child, wedding, etc?
Can I repurpose this item into something that can be used?
Does this item remind me of a negative time in my life? If your sentimental items hold bad memories, do you really want to keep them?
Am I holding on to this item ONLY because I would feel guilty getting rid of it?
Is this item an important family heirloom?
Did a family member specifically ask me to not get rid of this item? My Mom gave me a handmade Raggedy Ann doll that her friend made me when I was born, and she told me I better not get rid of it! Don't worry Mom, I've still got it!
Would my kids want this item handed down to them?
And the most important question to ask yourself when decluttering sentimental items is…
If you can't really think of a reason WHY you're keeping an item (to pass it down to your kids, to remind yourself of a major life event, etc), then it's probably safe to get rid of it.
2. Take a picture of the item.
If you want to keep remembering your sentimental items, but you don't necessarily want an item taking up space in your home, then consider taking a photo of it. Then, you can keep the photo (in digital form or printed out), and let the item itself go.
Having pictures of your sentimental items allows you to preserve the memories associated with them, without having to keep the items themselves. In our modern world, the power of technology can turn the pictures you take of your sentimental items into digital albums and your memories will be kept forever.
This is a GREAT solution for kids' artwork and school papers that you don't want to just throw away.
You can take a GREAT photo of the artwork, spelling test, school project, etc. and then upload the photo to a website like Shutterfly to make a keepsake photo book. I would suggest that you organize the photos by school year, and create one photo book for each child.
So a HUGE box of sentimental papers can be condensed down to a nicely organized keepsake book that you can pass on to your child.
3. Pass sentimental stuff along to a friend or family member.
As you embark on decluttering sentimental items, you might be torn between throwing an item away or keeping it in your house. If you just can't bring yourself to add something to the trash pile, you can choose to pass it on to a friend or family member that will appreciate the item more than you.
Giving the item to a friend or family member ensures that it is going to a good home, and you won't feel as guilty as you would just throwing it in the trash.
4. Donate sentimental items to a good cause.
If you have sentimental items that you don't use, but that could be useful to others in need, then consider donating those items.
A GREAT example of sentimental items to donate would be special occasion dresses and accessories like prom or homecoming dresses, shoes, or jewelry.
Think about how many teen girls out there can't afford to go out and drop $500 on a dress that they're going to wear one time, and think about how much they would LOVE to feel beautiful on prom night, even though their family may be on a tight budget.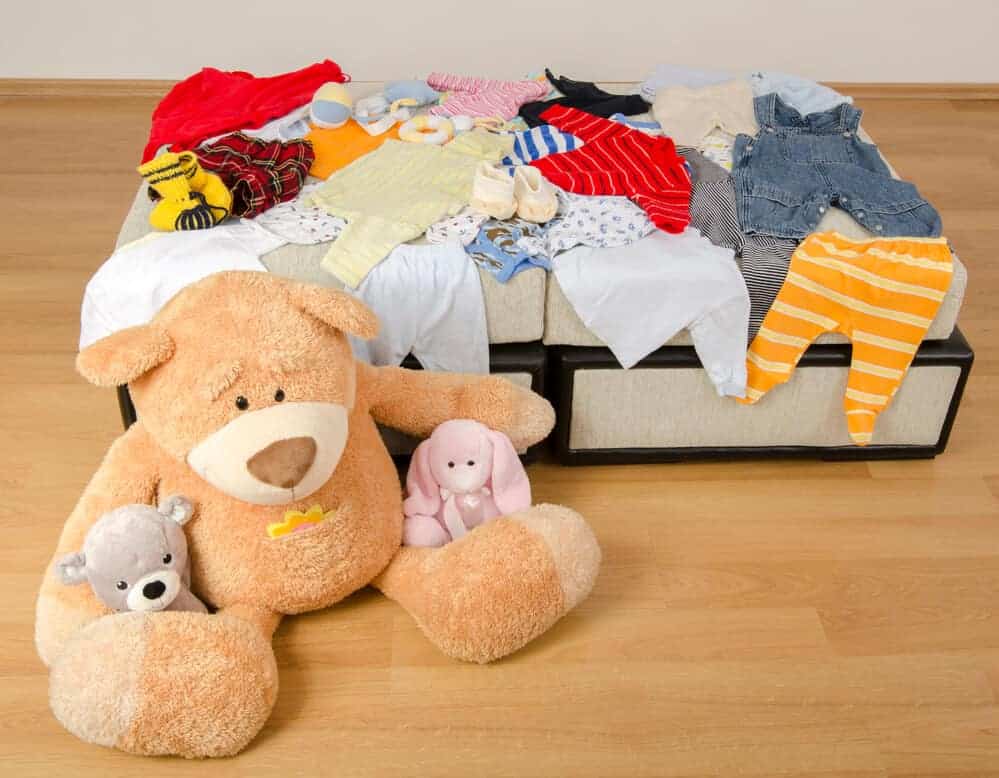 Also, if you've got your grandmother's kitchenware or your kids' old baby clothes collecting dust in your attic, consider just keeping one or two pieces and give the others to a family in need.
You'll feel less guilty decluttering sentimental items when you know that those items are helping a person in need or making a positive impact on someone else's life.
5. Digitize old photos.
You wouldn't think that a little 4″ x 6″ photo print would take up much space, but when you've got 30 years worth of photos to store, it can become burdensome.
Boxes and boxes of old photos are SUPER heavy (I know from experience), and chance are that 99% of them will never be looked at again, especially if they're sitting in your attic.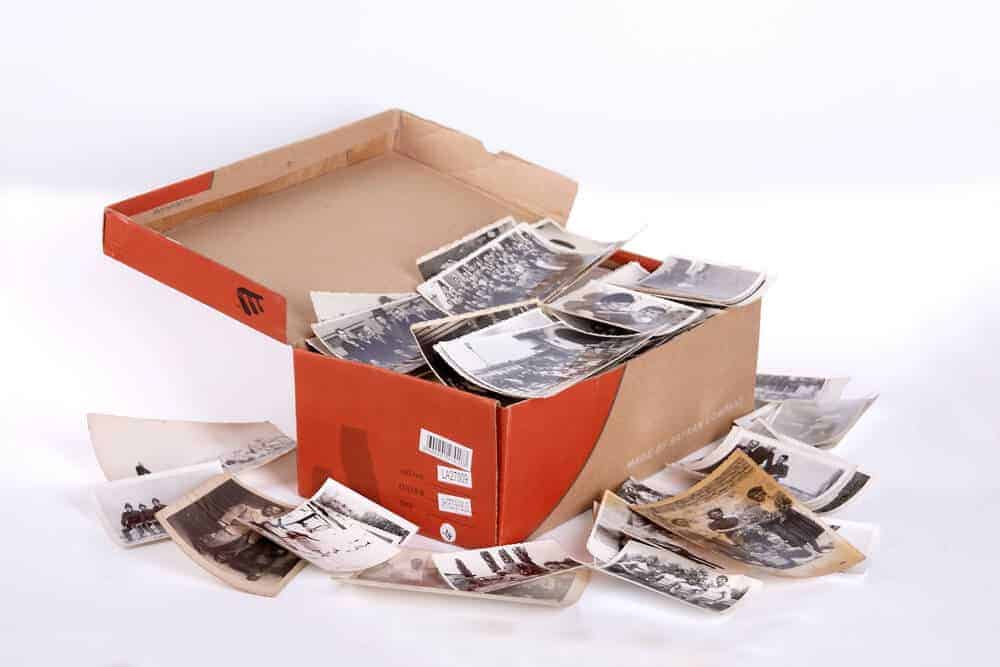 If you've got photos from past vacations, kids' first days of school, etc. consider digitizing those photos and storing them in online albums.
Amazon Prime members get unlimited, full-resolution photo storage included with their membership… that's just ONE of my favorite Amazon Prime benefits that you may not know about! *If you're not an Amazon Prime member, you can get a FREE 30 day trial membership here!
You can also keep your old photos in digital format on a USB drive if you don't want to trust your precious memories to a website. PC Mag has a great tutorial for how to scan your old photos here!
6. Repurpose sentimental items.
If you don't want to just get rid of your sentimental items, think about ways that you can repurpose them into home decor or other pieces that you will actually use.
I recently repurposed some of my old kids' clothes into this awesome DIY Fabric Garland to hang in my daughter's bedroom. I just couldn't bring myself to get rid of certain pieces, and I was in the process of searching for a cute garland to hang on her wall, so I thought why not save some money and make my own!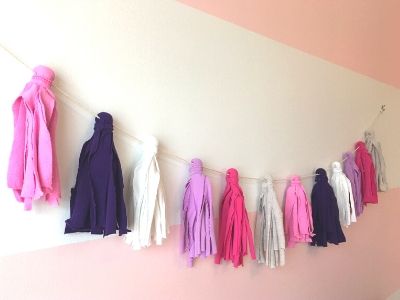 You can also frame special pieces in shadow boxes and hang them on the walls, or turn items like old t-shirts from vacations or college into quilts that you can use everyday.
Displaying things that are sentimental tell a story about you and your family more so than generic store-bought décor, and you'll feel good giving your sentimental items new life rather than throwing them away.
7. Start small.
There is no denying that getting rid of sentimental items is difficult, so don't be afraid to start small.
Rather than tackling your ENTIRE stash of sentimental clutter, start with just a single box or bag. Give yourself time to properly go through those items before moving on to the next area. And try to start with items that are not as personal and that won't be that difficult to get rid of.
8. Give yourself a break.
Decluttering magazines or old socks is much different than decluttering sentimental items like old photos or your child's Kindergarten artwork. You need to ask yourself the tough questions about whether or not you really need to keep something, but also remember to be gentle and graceful with yourself.
Decluttering sentimental items can drain you emotionally and mentally, and as you do the decluttering, you may be riding an emotional roller coaster. You could find it daunting to get rid of some items even when you truly know that you need to let them go.
So, show yourself some kindness as you declutter sentimental stuff. Keep at it, but ensure that you are taking breaks when you need to.
9. Remember, sentimental stuff is still just "stuff".
Getting rid of stuff that is attached to a special memory is TOUGH, often because you're afraid if you let go of an item then you'll also let go of the memory.
But remember, memories exist in your head, not in your attic.
Remember that the decluttering efforts that you put in now will give you more space, time, and freedom in the future. As you embark on the journey to declutter your home, hold on to those items that are MOST important to you, keeping such items tucked away to remind yourself of special times in your life.
And don't feel bad about getting rid of stuff. The "stuff" is NOT the memory or the special person or place that goes along with the memory.
Decluttering special items by repurposing them, passing them on to family, digitizing them, or donating them will help you feel less guilty about getting rid of items that may be attached to memories or special times in your life.
And after you've tackled your sentimental clutter, you may be on a Decluttering roll! Making progress on cleaning and organizing your home motivates you to continue. Check out some of my other posts on decluttering, and you'll have a tidy home in no time!