Want to declutter your house without getting overwhelmed? Try removing just ONE bag of clutter a day! Use this printable 30 Bags in 30 Days Decluttering Challenge to stay on track!
Raise your hand if you've ever walked in to your daughter's room with a trash bag threatening to throw a bunch of stuff away… Well now you have an excuse! I don't mind a bit if you blame it on this decluttering challenge. (Wink wink!)
Decluttering can seem like a monumental task! Especially if you've been undercover-hoarding stuff for years and years! Or if your daughter has to keep every stinkin' Happy Meal toy that she's gotten since she was 2… and now she's 10!
And if your house is a cluttered mess, you may feel completely overwhelmed to the point that you give up before you even start.
That's where this easy 30 day decluttering challenge comes into play…
By focusing on ONE small area each day, and making it your goal to fill JUST ONE bag of clutter from that area, you'll have 30 bags of clutter out of your house in only a month.
30 BAGS!
Just think about how much of a difference 30 bags would make in your own home… For me, 30 bags of clutter would probably fill my entire kitchen. That's A TON!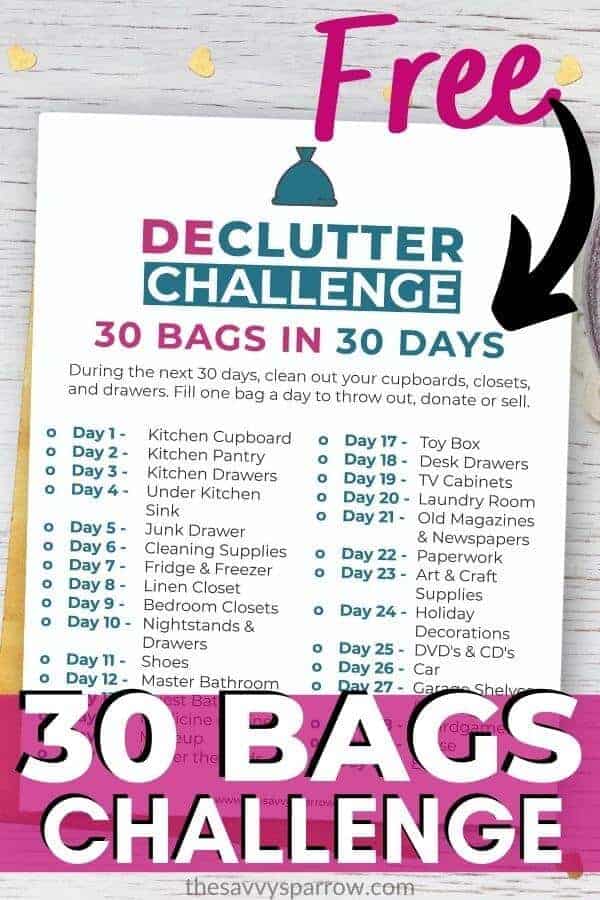 And I've got a FREE printable Decluttering Checklist to get you started… so let's jump right in…
How to do the 30 Bags Decluttering Challenge
The beauty of this decluttering challenge is that it focuses on just ONE area a day, so it's more manageable. If you start any type of "challenge" and you can't even make it through the first day, then you're more likely to quit before you even really get started.
Here are some tips for how to do this 30 Day Decluttering Challenge and actually make it through the full 30 days!
Print off the 30 Bags in 30 Days Decluttering Challenge printable – I'll show you how to get it down below! Hang it on your fridge or bathroom mirror so you don't forget to fill your bag of clutter for the day!
Get 6 large cardboard boxes, plastic totes or trash bags – I'll tell you why later!
Choose a day to start the challenge
Get a bag – The size of bag that you need will depend on the area that you are decluttering for that day. For instance, your junk drawer will probably only require a plastic grocery bag, but you may need a garbage bag for your linen closet. You can also use a large box… this is YOUR challenge so do what works for you!
Declutter items that you no longer need or want from the assigned area and put them in your bag
But, what do you do with your bag of clutter, you ask? Well you have a few options…
What to Do After You're Done Decluttering
So, after you're done filling your bag with clutter, you'll need an action plan to get that junk out of your house for good.
I recommend that you put 8 large boxes in your garage/foyer/etc to sort your bag of clutter each day by category. Just keep these 8 boxes in your home for the full 30 days, and add to the boxes as you go. Then, after your 30 Day Challenge is over, you can get those boxes out of your house for good.
Here's a breakdown of the 6 boxes you need to sort your clutter:
Donate – Items to donate to local thrift stores, missions, or churches
Family/Friends – Items in good condition that you think your family or friends would love to have
Sell – Items that you feel are of value and are worth your time trying to sell on Facebook Marketplace, Craigslist, or Ebay
Trash – Items that are unsalvageable or worthless – You technically don't need a box for this category… You can just place your junk straight in the trash after you fill your bag for the day.
Recycle – (Optional – if you have a recycling bin)
Repurpose/Fix– Items that you think can be up-cycled or that may require small fixes (Only save these items if you will commit to fixing or reusing them)
You may find it helpful to also have boxes for these two categories, but this may be better suited to a different type of decluttering, like this Declutter Your House in 7 Days Challenge…
Relocate– Items that you wish to keep, but belong in a different room of the house
Store – Items that you need to keep for sentimental reasons, or items that are only used seasonally
30 Bags in 30 Days Decluttering Challenge
The 30 Bags in 30 Days Challenge is simple… Just commit to removing one bag of clutter from your home everyday for a month. You can use this easy guide to help you focus on one small area each day:
DAY 1: Kitchen Cabinets
DAY 2: Kitchen Pantry
DAY 3: Kitchen Drawers
DAY 4: Under Kitchen Sink
DAY 5: Junk Drawer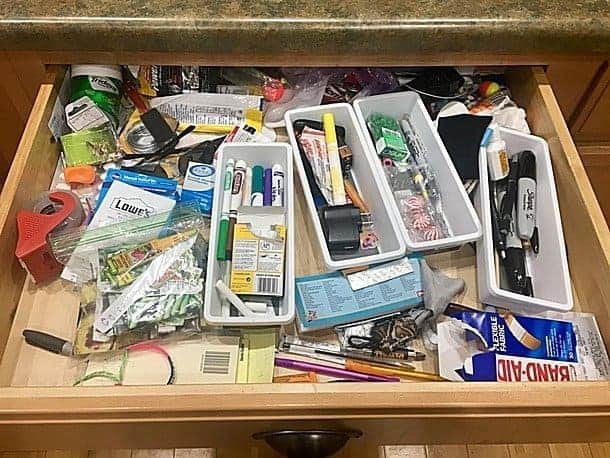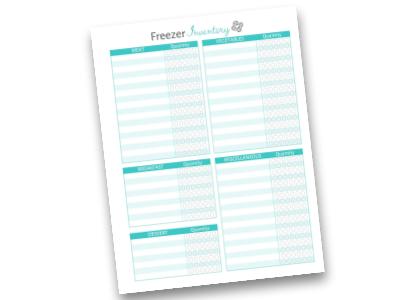 DAY 8: Linen Closet
DAY 9: Bedroom Closets – Go HERE for ideas for what to do with old clothes after you declutter!
DAY 10: Nightstands and Drawers
DAY 11: Shoes
DAY 12: Master Bedroom
DAY 13: Guest Bathroom
DAY 14: Medicine Cabinet – See how I organized my medicine cabinet and made super cute DIY basket labels HERE!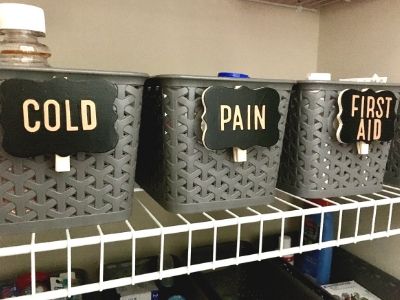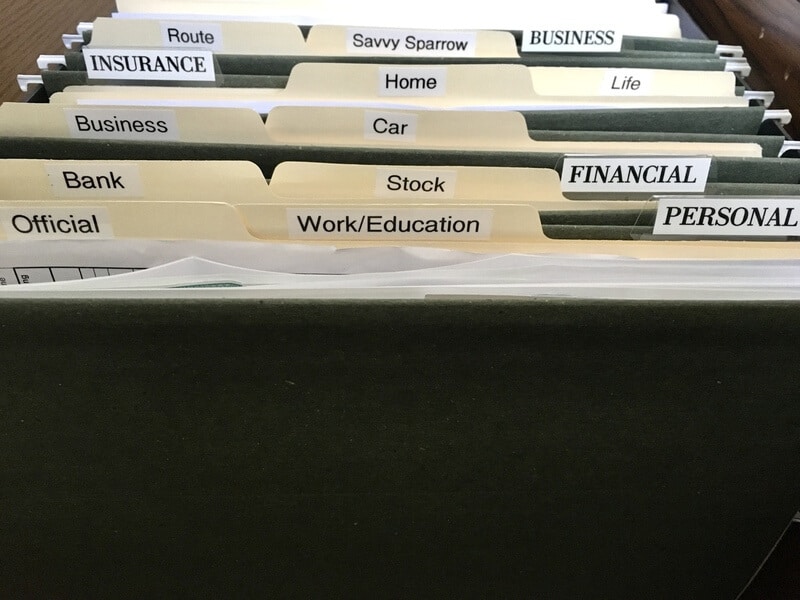 DAY 23: Art and Craft Supplies
DAY 24: Holiday Decorations
DAY 25: DVD's and CD's
DAY 26: Car – Anyone else feel like they get an entire bag of trash out of their car every single week? 🙂
DAY 27: Garage Shelves and Storage
DAY 28: Boardgames
DAY 29: Purse
DAY 30: Electronics – old phone chargers, remotes, etc.
After you've finished the first 30 days, you may feel like a Decluttering Master! If so, I've got you covered… Tackle even more clutter by decluttering and organizing your kitchen countertops.
Then, move on to one area that you probably haven't thought of to declutter, the digital files and photos stored on your computer! I've got an awesome post on how to declutter your computer files!
Free 30 Bags in 30 Days Printable Checklist
Want a FREE printable decluttering checklist to help keep you on track?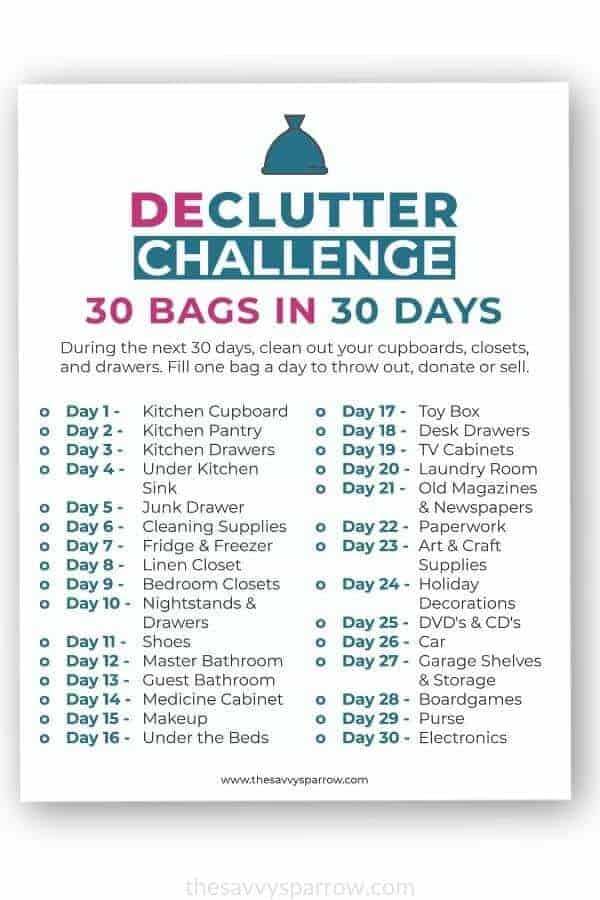 When you sign up for my FREE email newsletter you'll get access to my entire freebies library as a gift… there are a TON of printables for kids' activities, home management, cleaning, meal planning, and more!
Just use the form below to sign up and then check your inbox!
Hope you find this Decluttering Challenge helpful! I'd LOVE for you to leave me a comment and let me know how it goes!
Happy Nesting!