Mommy daughter dates are a great way to spend a little quality time with your daughters. Pick one of these mother daughter date ideas and spend an entire day bonding. I've included unique dates for littles, tweens, and teens too.
My husband and I were just talking last week about how quickly our daughters are growing up… Like we blinked, and already they're in middle school. Don't get me wrong, when we were in the diaper days and cleaning up projectile poop, the days didn't seem to be rushing by.
But now that our girls are older and more independent, it almost seems like we don't know them as well as we did when they were younger.
So I've been really intentional about spending quality one-on-one time with each of my daughters… whether it's allowing my 4th grader to teach me a dance routine that she learned on YouTube or taking my 7th grader to Dunkin for breakfast before school. And my husband tries to enjoy some bonding time with them also with these Daddy Daughter date ideas!
If you want to prioritize this special bonding time with your daughters, then I've got some great ideas for you!
These fun dates are great opportunities to get to know your little one even better. So go ahead, and try one (or more) of the mom and daughter dates off this list.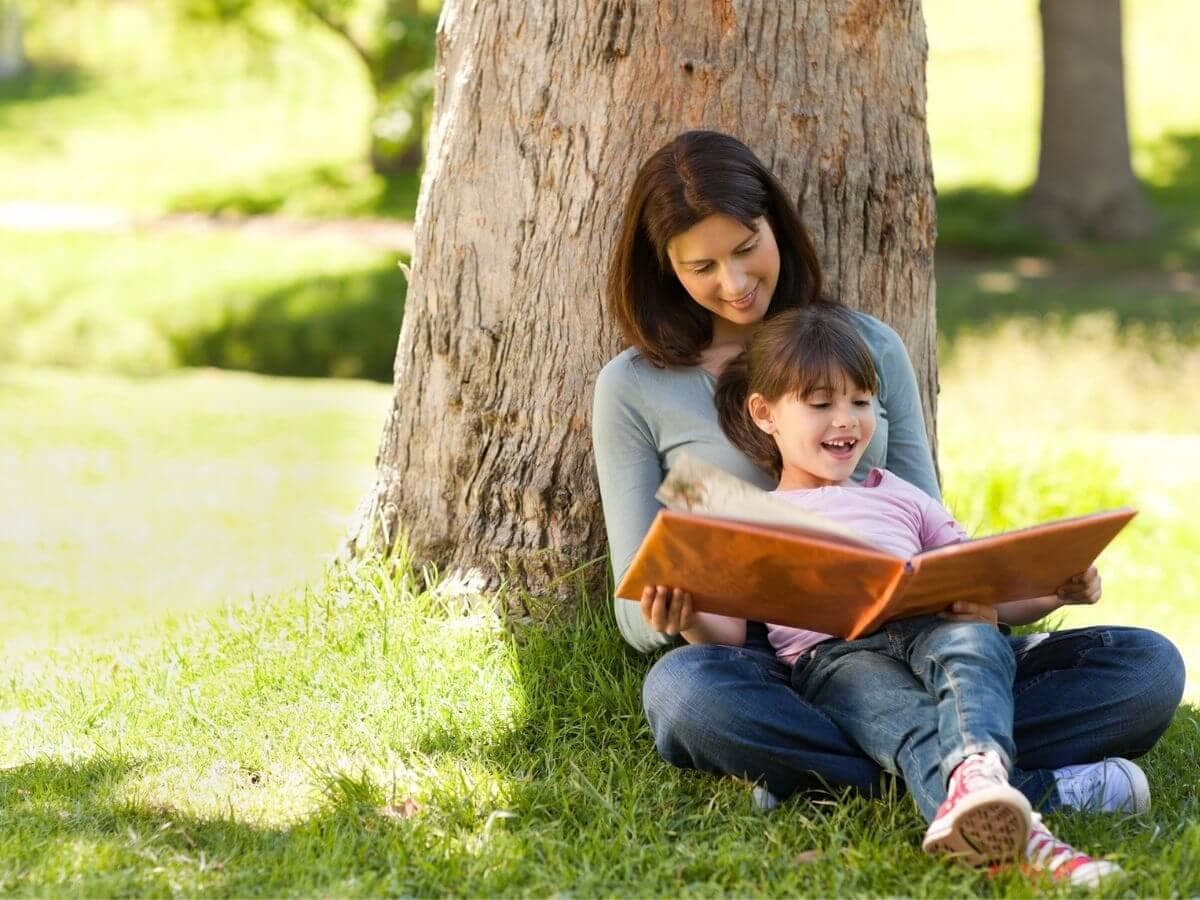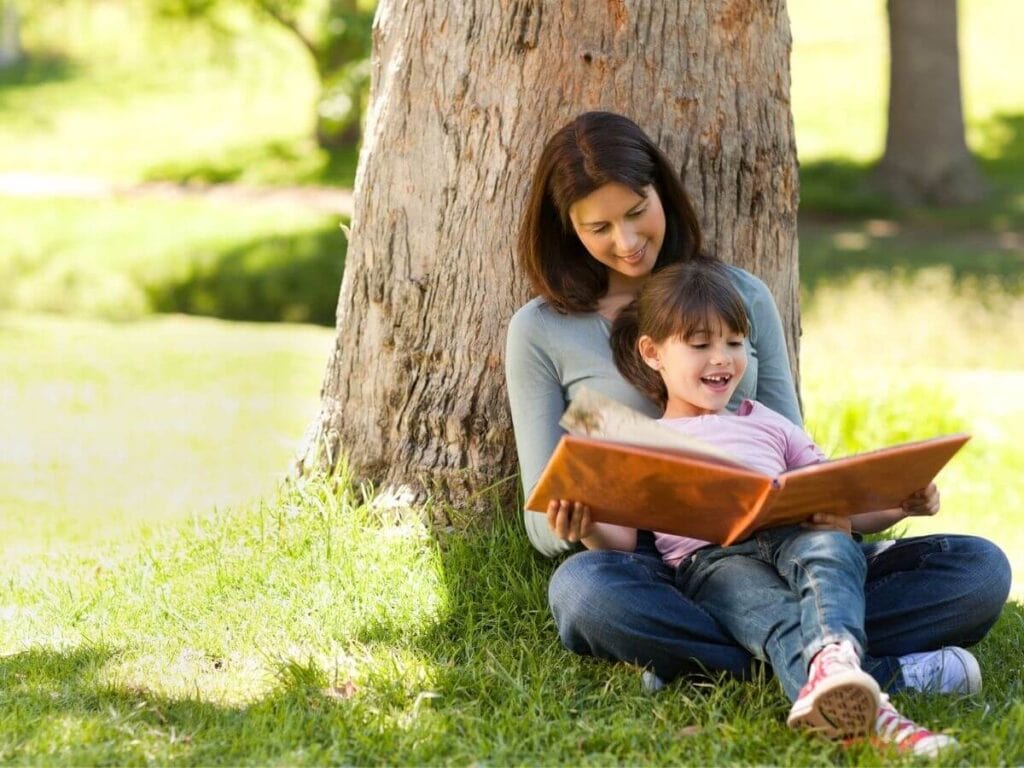 Honestly, taking time out to do something special with each other will mean the world to them and create memories for you that will last a lifetime. Whether you feel like staying in or going out on the town, there is something for everyone to enjoy.
Working Mother Daughter Dates into Your Routine
If you're a full-time working Mom like me, then life can get busy and finding the free time for mother daughter dates can be difficult.
But that's why I like to work this special quality time with my girls into my weekly routine.
For instance, every Monday I take my youngest daughter to the bus stop, and then after she's on the bus, I take my older daughter to Dunkin' Donuts for breakfast. She starts school 45 minutes later than my younger daughter does, so we use this time for some one-on-one bonding every Monday morning.
We go through the drive-thru to order and then we sit in the car and chit chat while we sip on our coconut milk lattes.
It's a quick way for me to spend some quality time with my older daughter (hey, we both need to eat anyway, right?), and it means the world to her.
"Out on the Town" Mommy Daughter Date Ideas
If you have multiple kids and it's difficult to spend one-on-one time with your daughter at home, then you may need to get out of the house for your date. Here are some awesome out on the town mother daughter date ideas that would work for both younger girls and teens:
1) Check Out Your Local Craft Store and Take a Class
Head out to your local Michaels or any store that sells DIY fun activities to inspire your imagination. Or, you can also try some online craft classes too!
2) Movie Date (Try a Drive-In if it's Weather Appropriate)
Who doesn't love a good show? And of course the buttery, delicious, only this good at the theater kind of popcorn!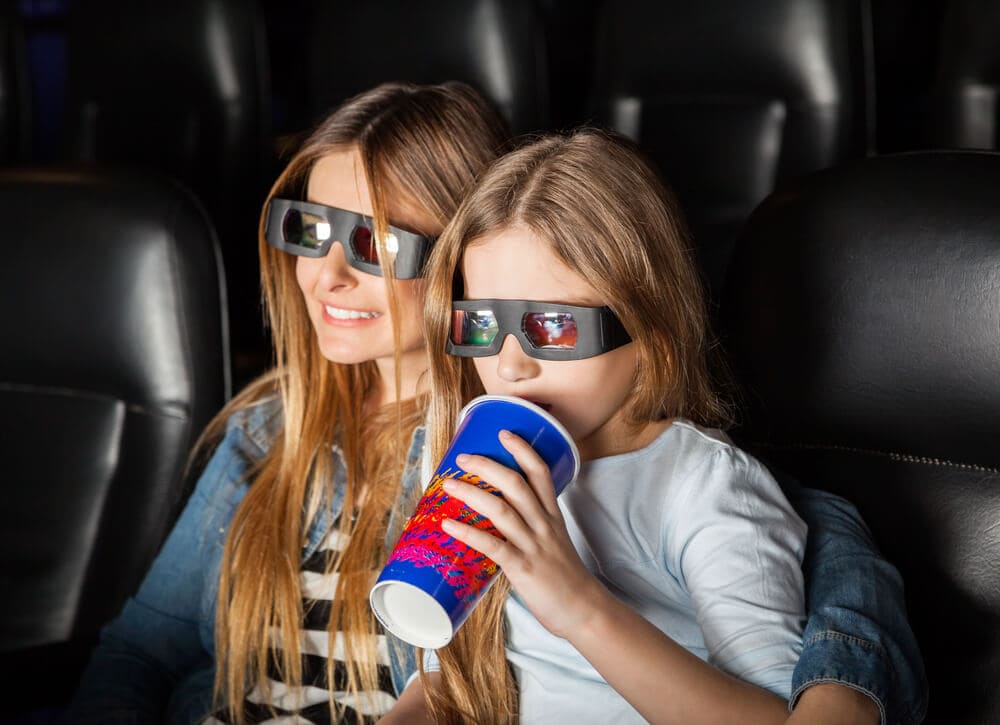 3) Random Acts of Kindness
There is nothing better than leading by example. Whether you're running errands together or have a whole day planned out and about, perform one random act of kindness per stop.
4) Visit the Library
Do you have a book lover? Even if you don't, allowing your kiddo to explore a wide variety of books might lead them to discover something new that they love. And this is a free mother daughter date idea!
5) Make It A Spa Day
A spa day together doesn't mean you have to get massages or mani-pedis (though those are great options too). A spa day can be picking out the perfect nail polish, getting a hair trim, or grabbing some fun bath bombs to use at home.
Or, simply put on your bath robes, light some candles, and try a DIY face mask for a fun (and cheap) at home mommy and me date.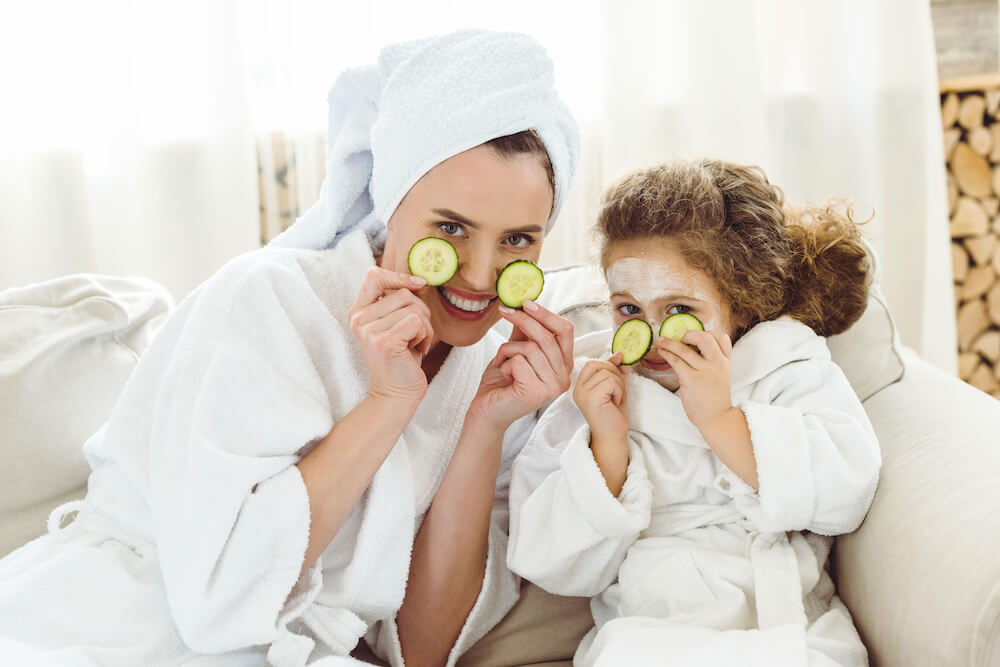 6) Have a Picnic
Pack a special lunch together. Break out sparkling juice and some fancy party cups to make it a special experience just for the ladies.
7) Have a Pottery Painting Date
Whether your daughters are younger or older, this activity never fails. Find a local pottery painting shop, pick out your favorite figurine, and paint your hearts out.
After your project has been glazed and fired, it'll be a great keepsake memorializing your mommy and me date!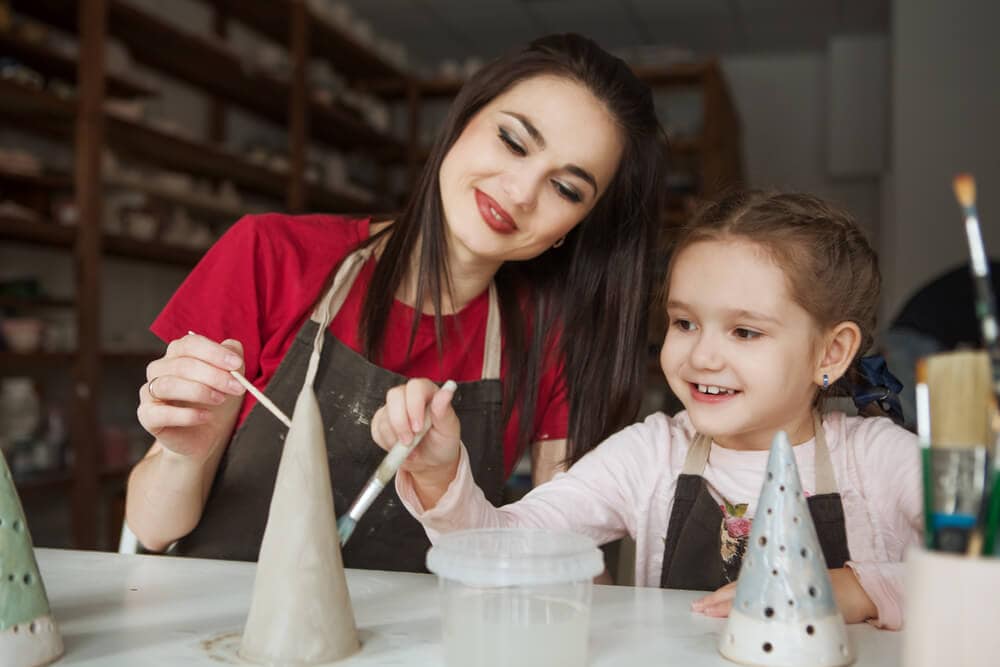 8) Go Out for a Mommy and Me Ice Cream Date
Nothing beats going out for ice cream. Take the opportunity to try out a new spot, or better yet, share an old favorite with your daughter from when you were a kid.
Stay at Home Mother-Daughter Date Ideas
If you're schedule is super busy like mine, then you may want to consider trying some at home mother daughter date ideas. Not only will you save some driving time, but you'll also save some money, allowing you to enjoy more dates together.
You could even make one of these fun mommy daughter dates part of your normal weekly routine.
1) Movie Night Date
Movie nights are a go-to in our house, whether it's the newest flick on Disney+ or an old favorite. Get out the sleeping bags, fluff up the pillows, and settle in for a good time.
My daughters and I have a weekly Sunday night movie date at home, because my husband has to go to bed early that night to prepare for work the next day. It's fun quality time that I get to spend with my daughters each week, and it's an awesome and relaxing activity for us to prepare for the week ahead.
2) Recreate Family Recipes
From breakfast recipes to casseroles, baking, and more, a fun mother-daughter date in can be to recreate a family recipe that you want to pass down to your daughter.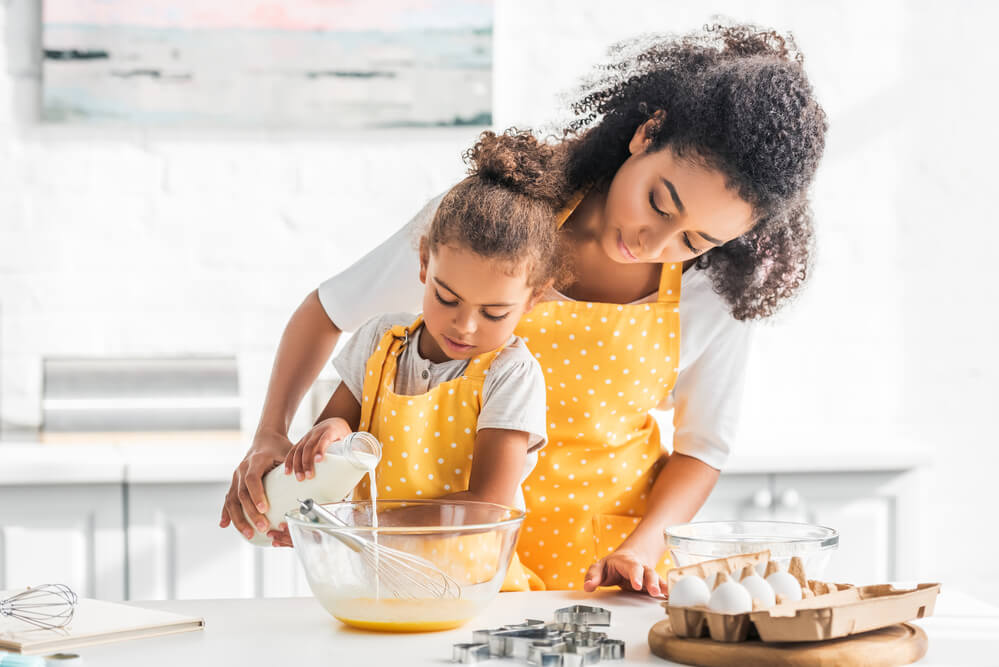 3) Read-A-Thon
Read the same book together or enjoy your own stories. Either way, having a read-a-thon together is a fun activity for both of you. Pick times to break, have a snack, and talk all about your book. You can even move this activity outside and set up a blanket under a tree in the park to make it even more special.
Add a fun printable Reading Challenge to encourage your kids to read more also!
4) Game Night
Break out the board games or get active and play a dancing-style video game on your gaming system.
5) Pick Out Each Other's Outfits and Have a Party
Who says you need a packed house to have a good time? Dress each other up to the 9s and order dinner in. For even more fun, follow it up with dessert you make together and wrap it up with a dance party.
6) Paint Decorative Rocks
Create art that you can enjoy all the time by designing and painting rocks to keep in your garden. You can even go for a walk around your neighborhood first to find the perfect rocks for this easy and cheap date idea.
7) Scrapbook Together
Get creative and reminisce on all the good times when you create a scrapbook together.
8) Do a Neighborhood Scavenger Hunt
Explore the outdoors with this easy mother-daughter date idea that you can do right in your own neighborhood.
I've got some awesome free printable scavenger hunts here, and there's even a teen version that your older daughters can do with their cell phone cameras: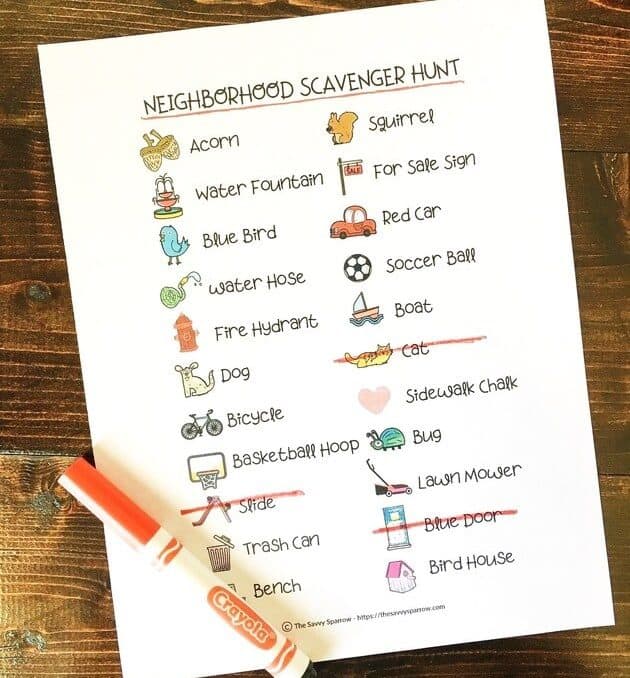 Mom and Teen Daughter Day Ideas
If you've got tweens or teens, then you know that they've got their own social calendars consisting of Friday night group Facetime calls or sleepovers with their friends. And as your teenage daughters get older, you may need to entice them to spend quality bonding time with you.
Here are some awesome mother daughter date ideas that will appeal to your teens:
1) Concert
Check out some new music together, or bond over familiar favorites.
2) Have a Brunch Date
A fun mom and teen date could be hitting up that new place for brunch that they've been dying to try. Your daughter might even find a new favorite to recreate at home.
3) Farmers Market
Farmers markets are a great place to pick up local produce, but vendors usually offer other goods that your teen might like to try out (or maybe it will inspire her to make her own).
4) Yoga Class Together
A yoga class is a fun way to bond and get a little activity in too. Or, if yoga isn't your thing, you could try a barre class or an aerial arts class.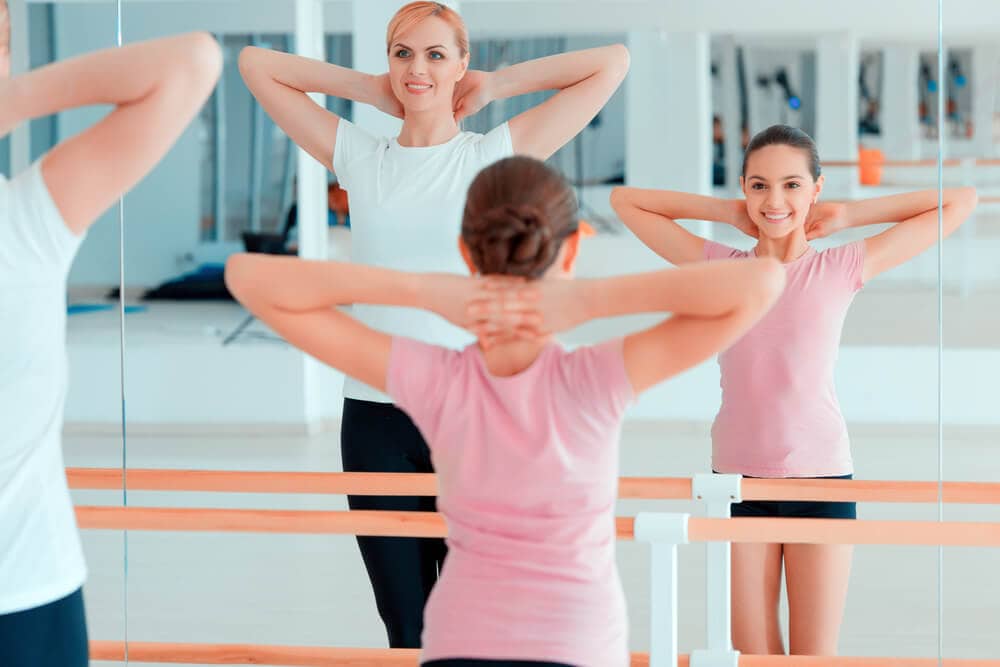 5) Mini Shopping Spree
If back to school time is coming up or if your teen has a big school dance on the horizon, then use that as an excuse to sneak in a mother daughter day.
You can treat your daughter to a mini shopping spree to prepare for any upcoming events and spend some quality time together at the same time.
6) Manicure-Pedicure
This classic mother daughter date is a sure way to enjoy some quality time with your teen.
7) Make Some DIY Decor for Her Bedroom
If your teen daughter enjoys being creative, then try making a cute craft for her to display in her bedroom. This DIY Boho Yarn Wall Hanging is easy to make and it's perfect for your teen's bedroom decor: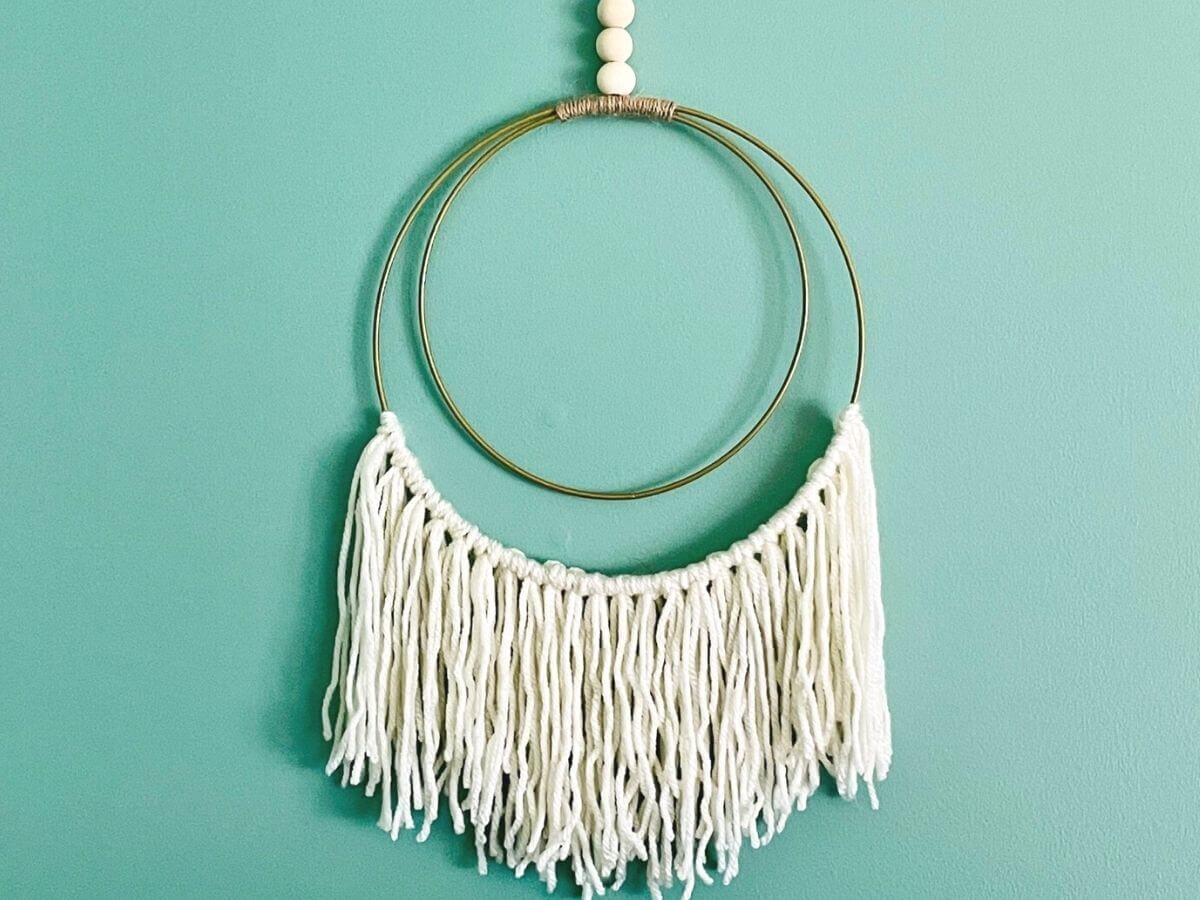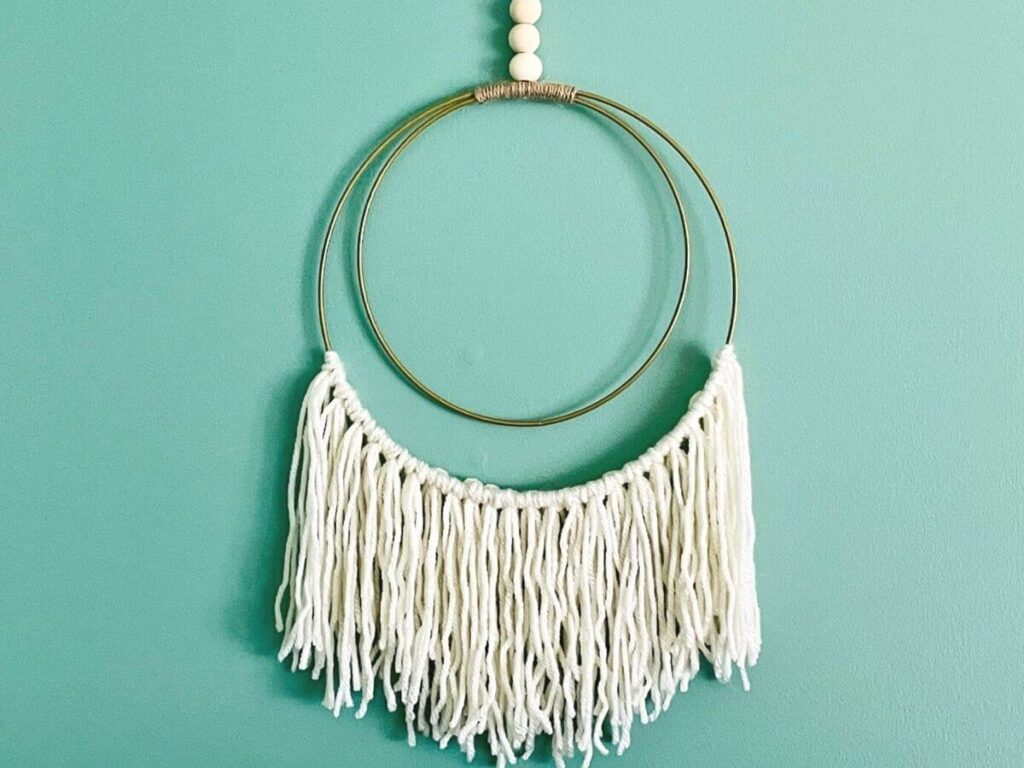 8) One Night Staycation
Get a little TLC and self-care by booking one night at a local hotel or B&B. Stay up all night chatting and sleep in all morning. This could be a great way to celebrate your daughter's birthday or a big milestone in her life, like her college acceptance.
9) Let Your Daughter Plan the Date
If you've done all the tried and true mother-daughter dates, mix things up by letting your daughter plan a day of whatever she'd like to do with you. Not only will you probably try something you never have before, but it gives you even more insight into what she's interested in.
10) Plan a Mall Trip
Who doesn't love shopping? Hitting the mall for a new outfit or some fun new accessories doesn't have to be super expensive. Even window shopping can be a blast while you discover new styles together.
What is your favorite way to spend quality time with your daughters to build that special bond? Share below in the comments!
And don't forget to PIN this post for later: