These last day of school printables are a great way to keep track of how your kids change year to year. Use these printable end of the year worksheets to record "all about me" information like your kids' favorite things, details about the school year, and more!
If you're a parent, chances are you've taken at least one photo of your kids standing on the porch with their backpacks on as they leave the house for their first day of school. It's fun to look back on those photos year after year and see how your kids have changed, how much they've grown, or what in the heck you were thinking letting them out of the house in those outfits.
But what about the last day of school?
By the time the end of the school year rolls around, you're probably too exhausted to do much and maybe you're just ready for a break from the 6:00am alarm. But you can commemorate the last day of school too, with these last day of school printables for kids!
Just fill out the worksheets, add a photo of your kids on the last day, and add the sheets to your kids' school binders or memory boxes. Super easy and a fun keepsake for your kids to look back on as they get older!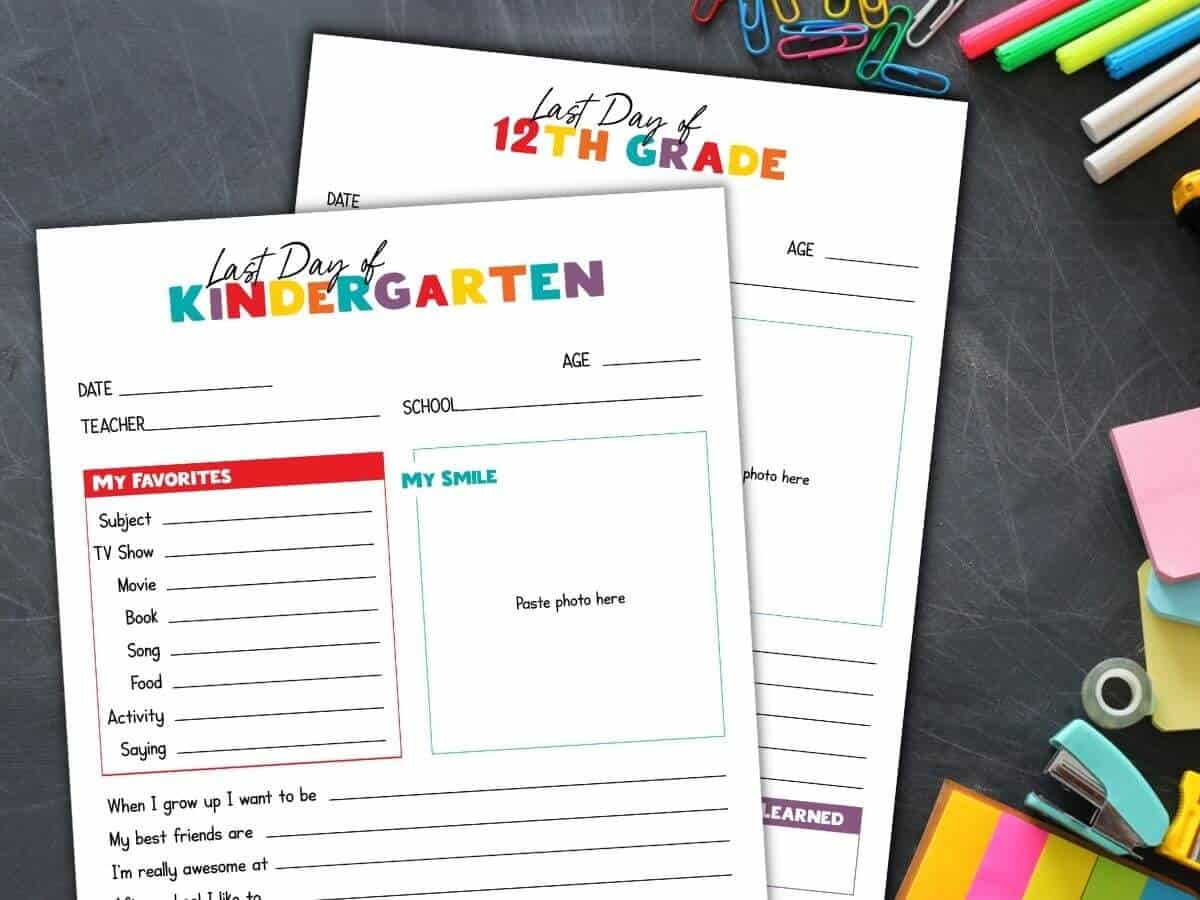 Here's what you can record on these last day of school printables:
the date of the last day of school
your child's age on the last day
the name of your child's teacher
the name of the school
favorite subject
favorite TV show
favorite movie
favorite book
favorite song
favorite food
favorite activity
favorite saying or quote
what your child wants to be when he or she grows up
who your kid's best friends are that year
something your child excels at
what your child likes to do after school
something that you child is looking forward to for next year
a way that your child improved during the school year
something new they learned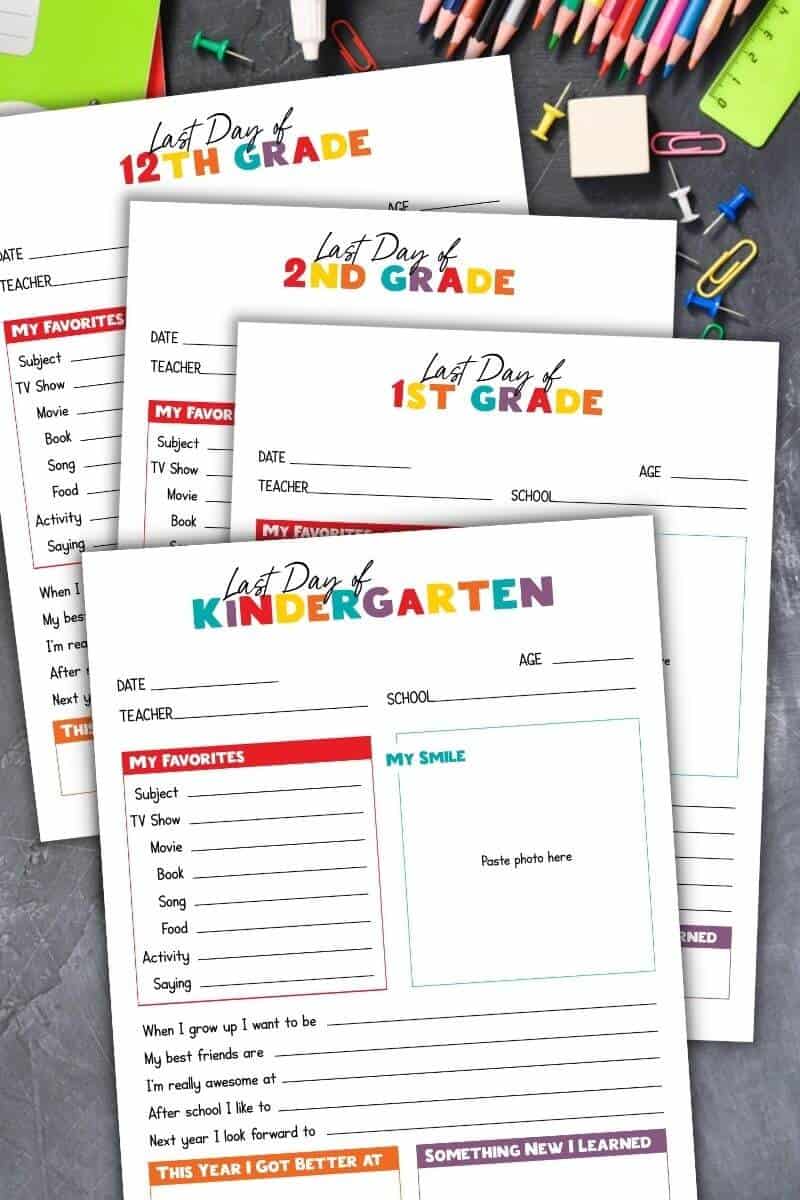 And the best part? There's one sheet for every grade, pre-kindergarten through 12th grade, so you can create a nice, cohesive school memory box or 3 ring binder system for each of your kids' school stuff. Great for those of us that like everything to be tidy, organized, and color-coordinated!
Want the FREE printable last day of school worksheets? They're available in my FREEBIES library! When you sign up for my email newsletter using the form below, I'll send you over the link.
And if you need more parenting resources and fun ideas for your kids, check out these popular posts: