These printable Halloween puppets are super easy to make with the free printable hand puppet templates! Just print, color, and cut the Halloween hand puppets for a fun craft for kids!
When Halloween rolls around, you may be looking for fun Halloween crafts to do with your kids… and if those crafts involve a free printable template and just a few simple art supplies, then even better right?!
These Halloween hand puppets can be made at home with supplies that you probably already have on hand. No need to run to the store or dole out big bucks for more craft supplies that will just end up cluttering up your drawers!
Here's how to make cute printable Halloween puppets with free templates: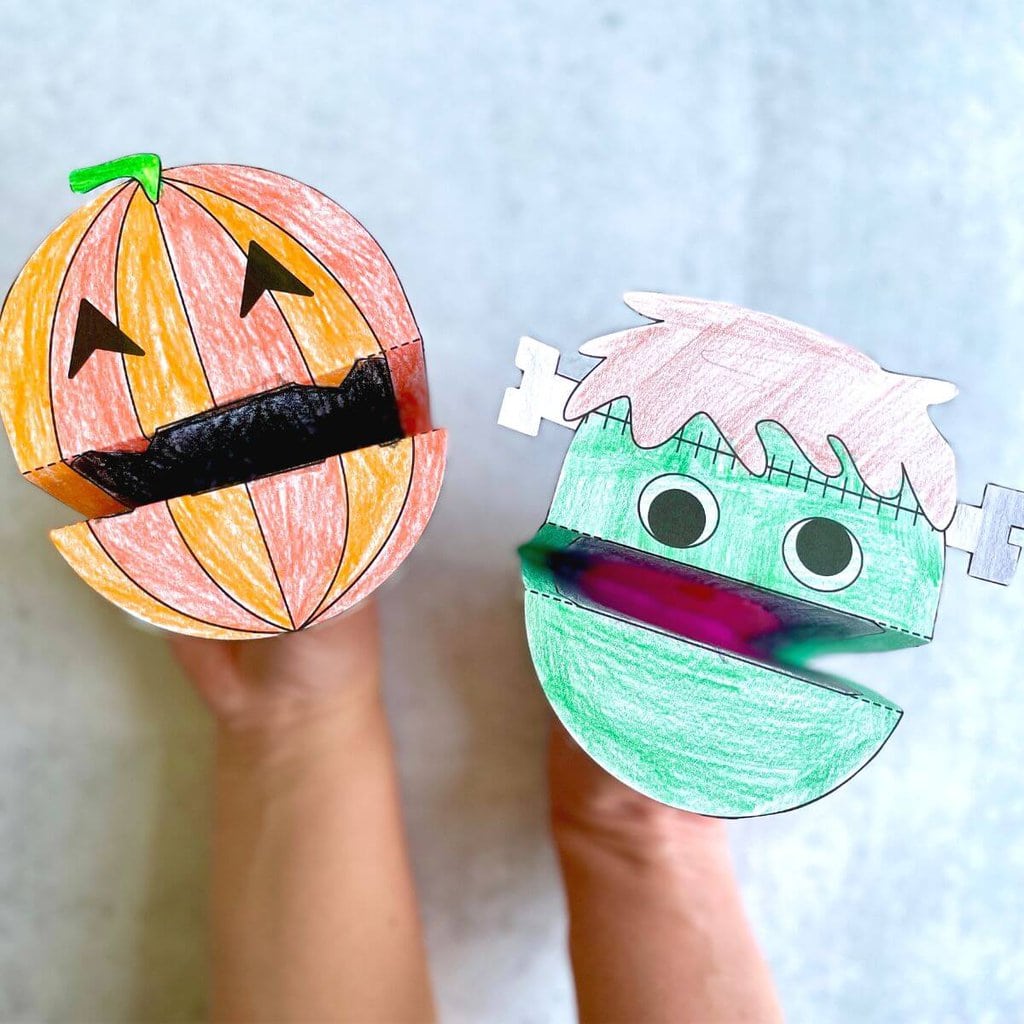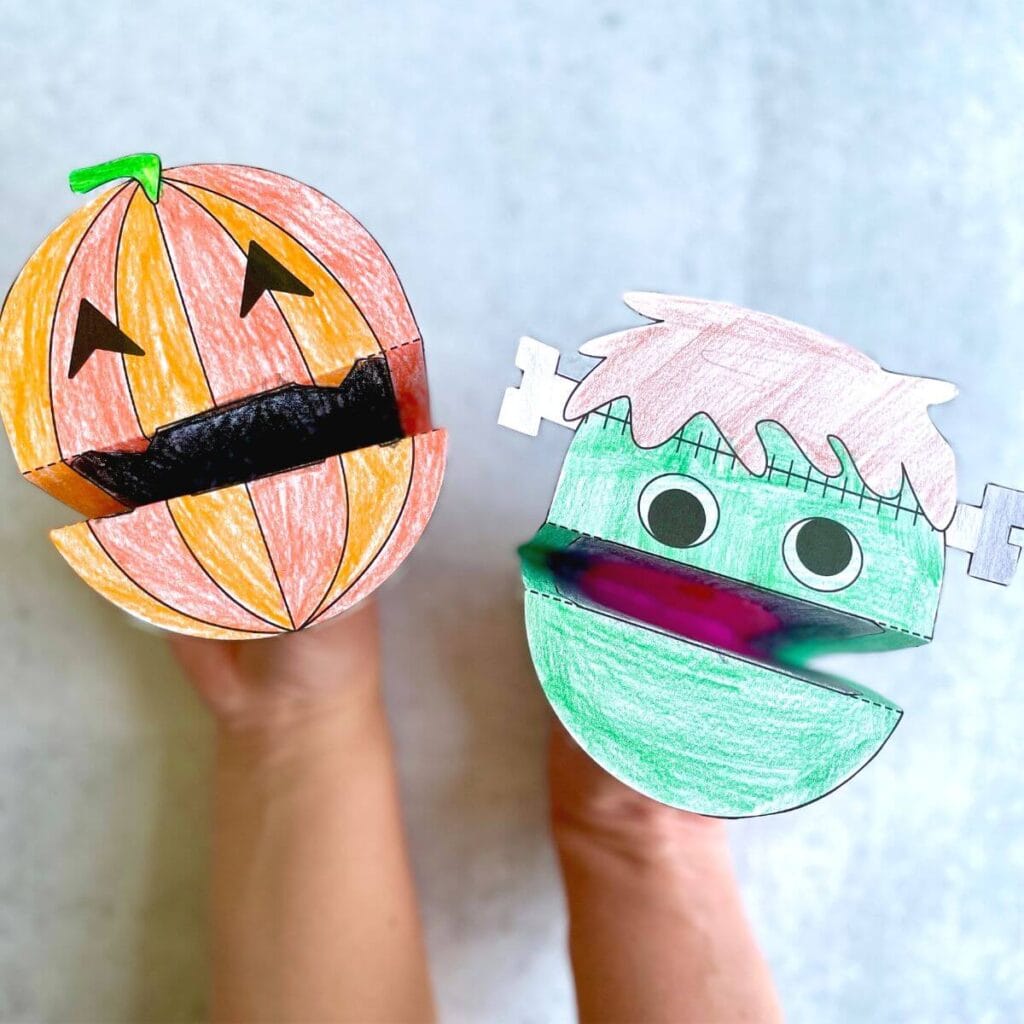 Supplies for Halloween Puppets
white card stock
crayons, colored pencils, or markers
scissors
tape or glue – I recommend using regular tape to hold the puppet "handles" in place.
free printable Halloween puppet templates – Download the templates at the end of this post!
How to Make Halloween Hand Puppets with the Free Printable Templates
Step 1: Print and color the Halloween puppet characters.
First, print the hand puppets of your choice on white card stock. I printed my puppets on 65 pound card stock, because I find that it goes through my home printer nicely without causing any paper jams. I definitely recommend using a card stock instead of regular printer paper, because your puppets will be much more durable.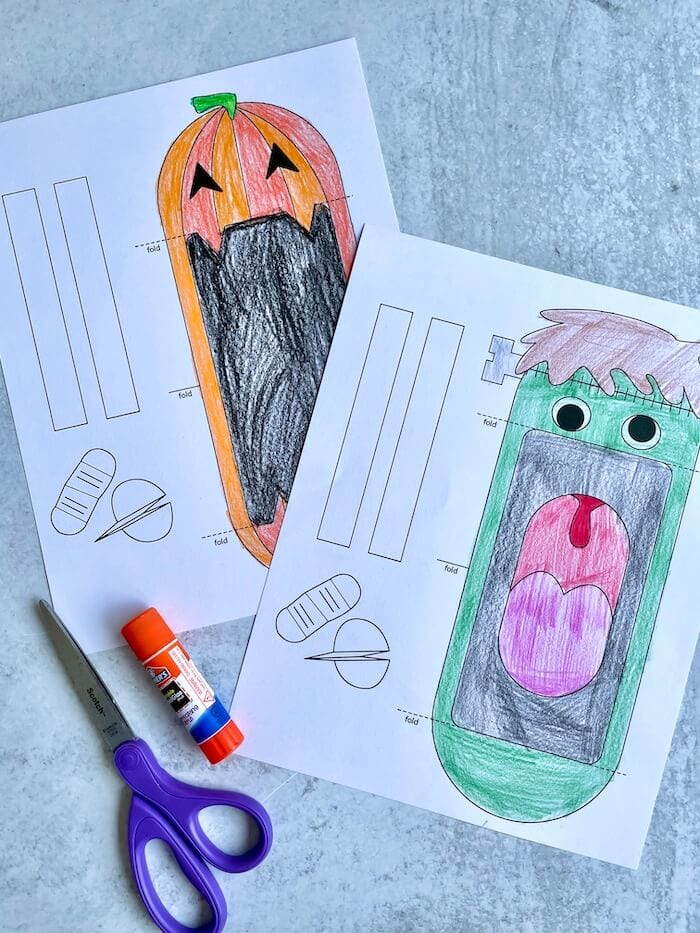 Then, just color the printable Halloween puppets using crayons, colored pencils, or markers.
Step 2: Cut out the puppet and the two handle pieces.
Next, cut out the puppets and the two long rectangular strips like this: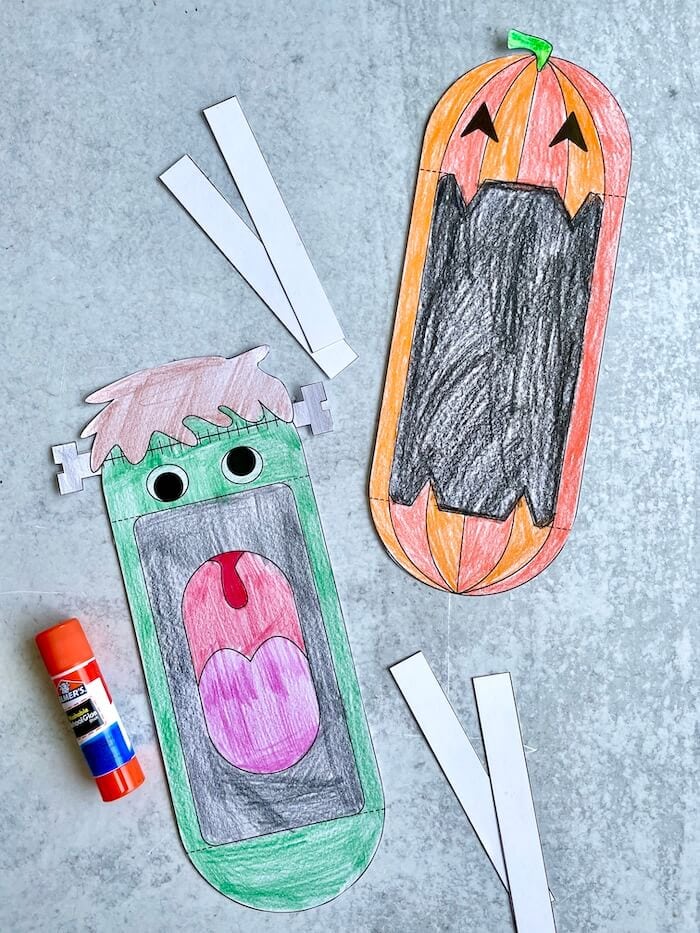 Step 3: Fold the puppet on the dotted lines and attach the handles.
Once all of the pieces are cut out, it's time to fold the puppets. You will need to make 3 folds for each puppet. I found it easiest to fold the upper and lower dotted lines outward (fold those pieces towards the back) first. Then, bring the two folds together to form the Halloween character's face, and make a crease on the back side.
Here's what the folds should look like when you're done: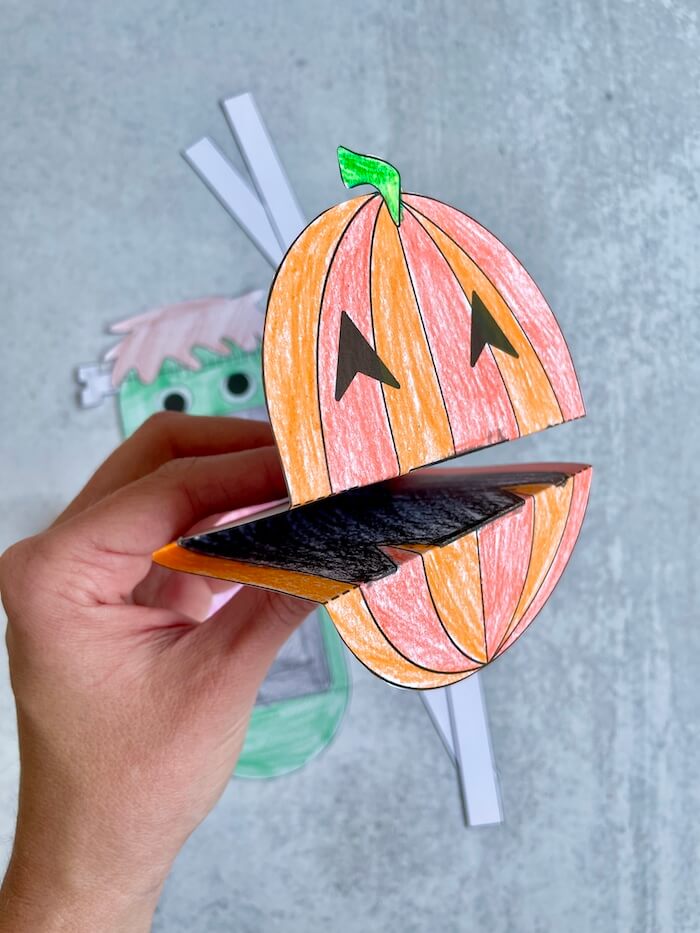 Once the printable Halloween puppet is folded, it's time to attach the handles to the back side. These rectangular pieces are for you to insert your fingers into to make the puppet's mouth open and close.
I used a glue stick to attach the handles at first, but then I decided to use a piece of tape instead. Here's where we taped the handles: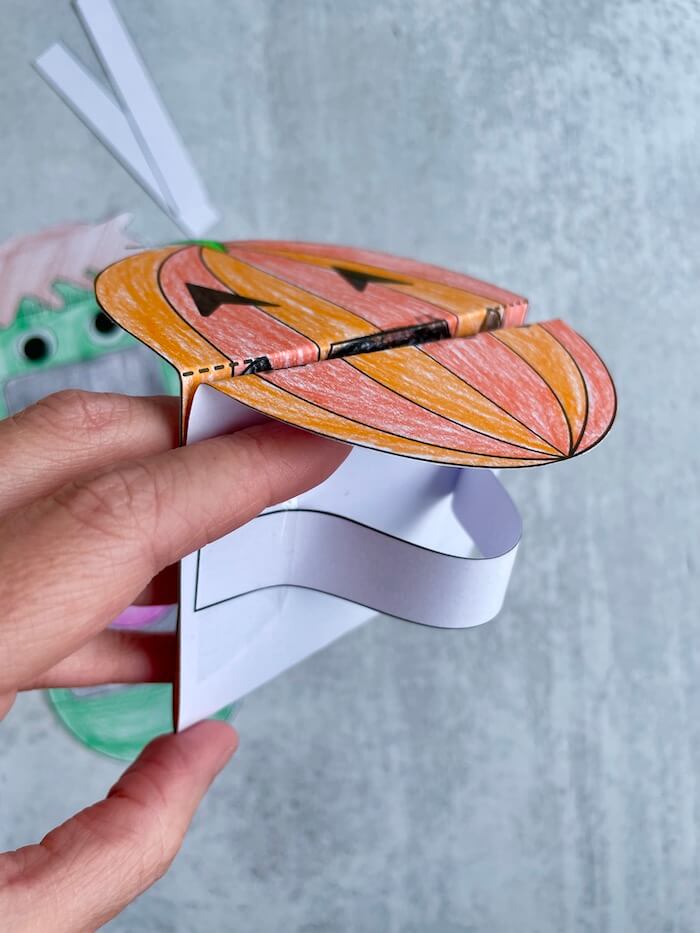 Then your super cute Halloween hand puppets are all done!
Free Printable Halloween Puppets
Want to grab the free printable Halloween puppets to make with your kids? Just click the link down below to download the templates!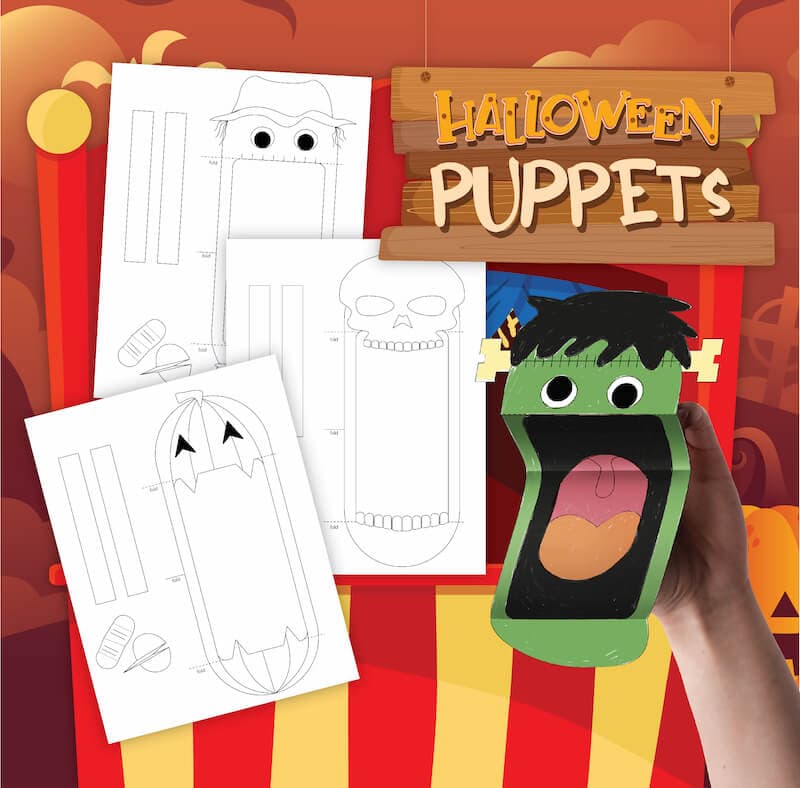 The Halloween hand puppets PDF comes with 8 different Halloween characters for you to choose from:
Jack-o-Lantern
Frankenstein
Mummy
Cat
Vampire
Skeleton
Witch
Scarecrow
Click HERE to download the Free Printable Halloween Puppets!
Other Halloween Crafts for Kids
If you loved these easy Halloween crafts for kids, then check out these other ideas:
And don't forget to PIN this post for later: