Keep track of expenses and income with these easy tips! Learn how to track paychecks, monthly bills, and daily spending to see if you are spending more than you make! Plus, learn about my favorite budget trackers for tracking EVERY PENNY that you spend and earn!
I've been managing the finances for my family for the past 14 years.
Ever since my husband and I got married, I've been the one to pay the bills, keep track of the bank balances, and handle pretty much anything money related.
And he cooks…
I know… our roles are non-traditional. But I can't boil water, and he can't do math. So it works perfectly for us! Just kidding – he can do math… a little bit.
And for the past several years, I've been using my weekly planner to keep track of expenses and income. This finance tracking method has worked really well for me, and I would HIGHLY recommend it if you don't have a home computer.
But I was ready for a change… and I'm kind of a nerd when it comes to creating spreadsheets… so I took my money tracking method and put it in digital form… But more about that later!
If you're not tracking income and expenses, then you could be in trouble without even realizing it. So grab a cup of coffee and get ready to take some notes…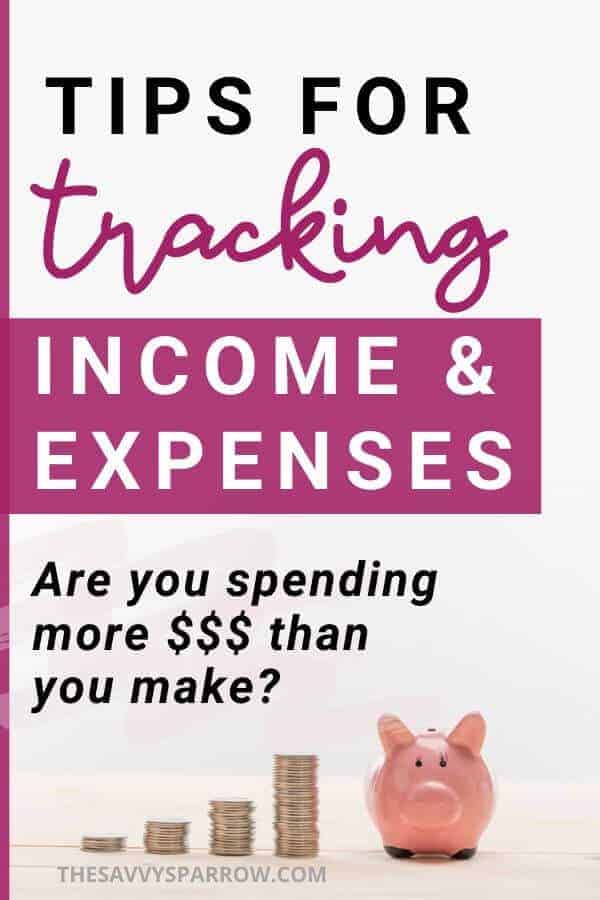 And let's get your finances in order with the ABSOLUTE MOST IMPORTANT step to financial health: Tracking your Income and Expenses!
Why you need to keep track of expenses and income
Before we dive into my BEST tips for keeping track of your finances, let's look at some reasons WHY you should be tracking all of your income and expenses:
Track income and expenses to make sure that you're not spending more than you earn
Did you know that a recent study found that 54% of Americans spend as much or MORE money than they make?
That means that 1 in 2 Americans are getting further and further in debt, running up credit card balances to fund purchases that they can't actually afford.
And I used to be one of them! And I didn't even realize it until I started writing down every single penny that I spent!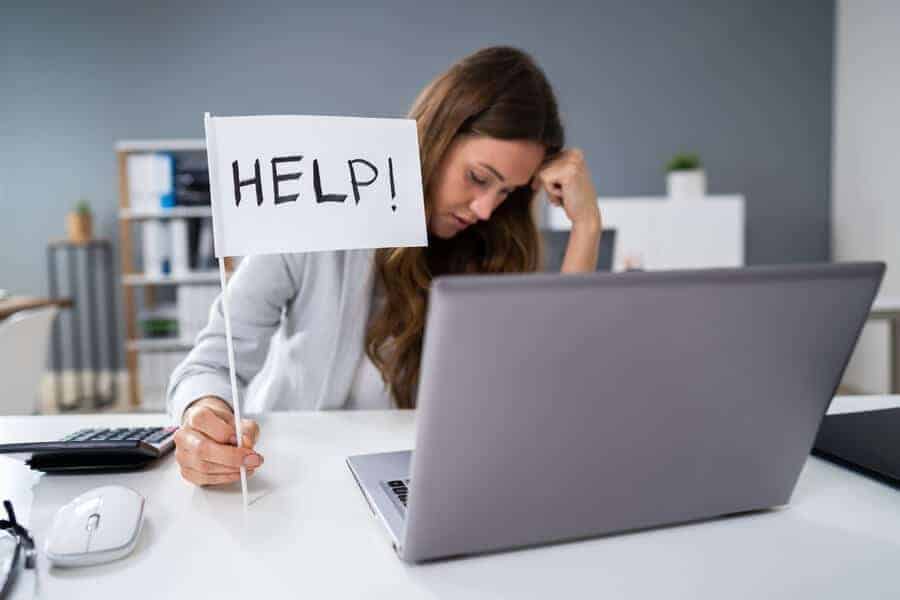 How can you not realize that you're spending more money than you make? It's actually easier than you think…
Most people keep the bulk of their money in a checking account. Money goes in (paychecks and other income) and money comes out (bills and daily spending). The balance fluctuates everyday.
And your bank balance could slowly be creeping down each month, without you even realizing it.
Track income and expenses to catch any fraudulent or erroneous charges
In order to track income and expenses, you'll need to check your account balances frequently (I recommend doing it every day!). And if you check your balances each day, you'll be more likely to catch errors made by your financial institutions.
In fact, I recently discovered that my bank had accidentally withdrawn the payment for my daughter's preschool twice. That was an extra $320 that was taken out of my account. I called the bank and was able to tell them the exact day and amount of the mistake, and they credited my account.
It pays to keep track of spending!
Track income and expenses to set up a plan for emergency savings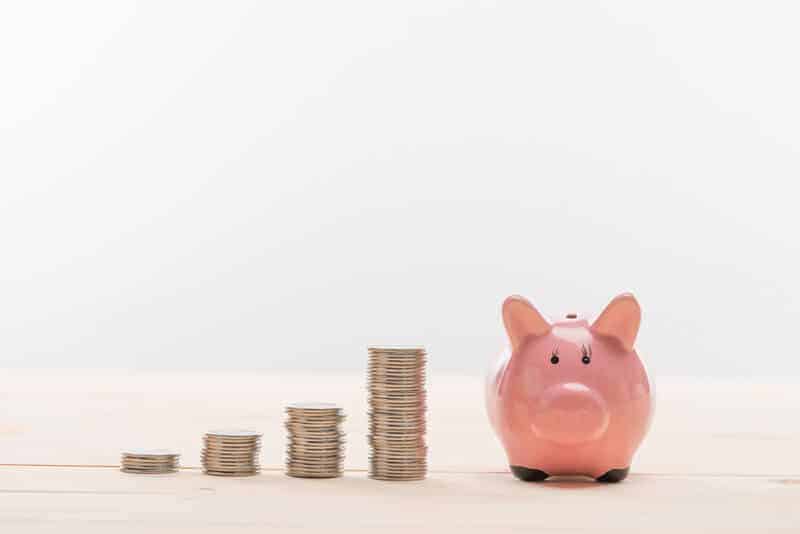 A recent study done by Bankrate found that a whopping 28% of Americans don't have enough money saved to cover one month's of expenses, should they have an emergency.
So if those people were to suddenly lose their jobs, or have a serious accident, they would have to take on extra debt to be able to continue to pay their bills.
Tracking your finances gives you a clear picture of HOW much of a personal deficit or surplus you have, so that you can see where to make spending cuts to be able to save more money.
Track expenses and income to KNOW where your money is going
And remember, KNOWLEDGE IS POWER!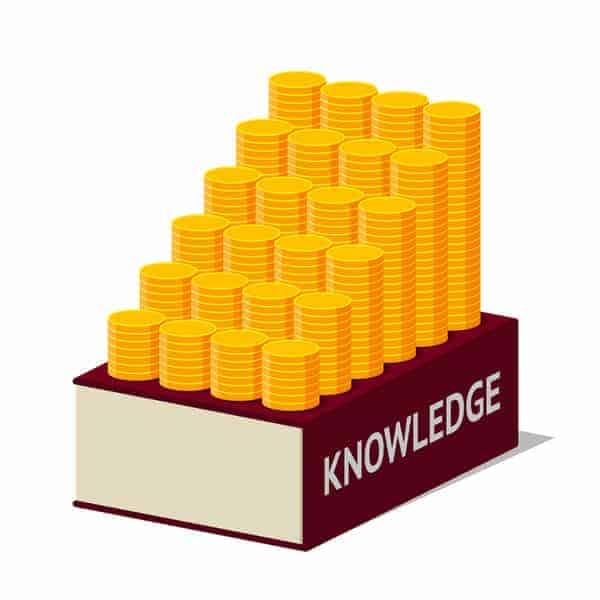 Tips for Tracking Expenses and Income
If you do NOTHING else to organize your finances, then DO this… Keep track of expenses and income! Even if you don't want to create a budget, a cash envelope system, or even an emergency fund, at the VERY LEAST you should be sure that you're not in the 54% of Americans that spend more than they earn.
Here are some easy tips for how to track expenses and income:
Track EVERY transaction that is over $1.00.
If you give your kids 75 cents for vending machine candy, you don't necessarily need to add that to your tracker. But as a general rule of thumb, track every transaction that is over $1.00.
It may seem a bit unnecessary to add that $1.09 cup of coffee to your expense tracker each time, but if that cup of coffee is a daily habit, then you're missing out on over $30 of monthly expenses by not making note of it.
Use exact numbers.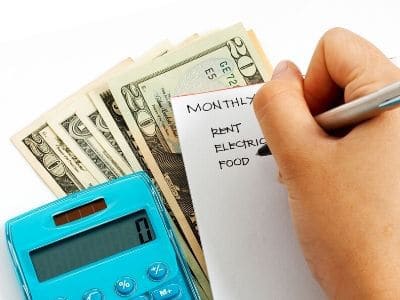 Most families probably have at least 30 transactions in a week. Rounding up or down on this many transactions could be the difference of $15 per week, or roughly $60 per month.
Keep track of expenses and income as they occur.
Don't put a transaction on your tracker until the money has actually left your bank account or been charged to your credit card.
Get receipts for all purchases, and put them together in an envelope.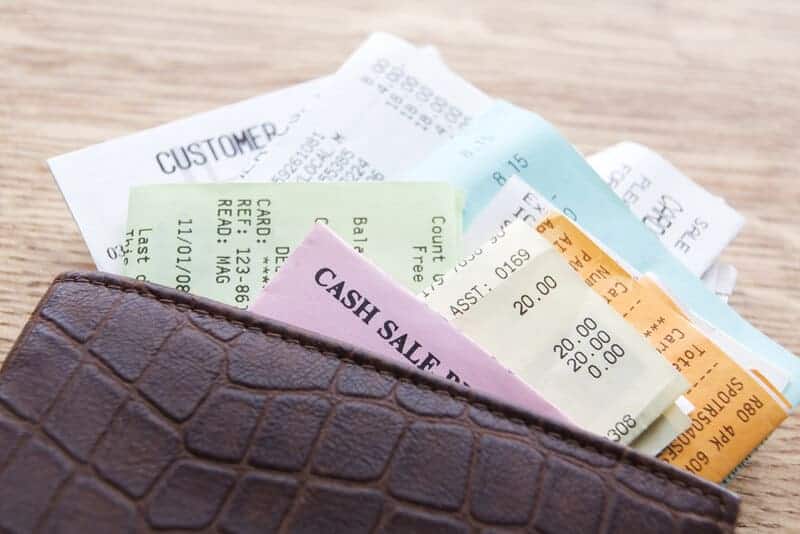 In order to make it easy to track income and expenses, you should get a receipt for EVERY purchase. Then, you can easily reference your receipts for purchase date, amount, and descriptions at the end of each day.
Process transactions every day.
Tracking your finances should be a part of your daily routine, just like brushing your teeth. Set a certain time of the day to enter all your transactions, and stick with it until it becomes a habit.
I personally like to update my budget tracker (where I record all of my transactions) at the end of each day after I get my kids tucked in to bed. Then I just take a quick 5 minutes to input all transactions from that day.
Check bank accounts and credit card accounts online.
Don't just wait for statements to come in and then record transactions, because you won't remember the details of every transaction. Use online banking to record up-to-the-minute transactions, especially if you can't keep up with a bunch of receipts.
Process transactions from your credit card app.
If you use credit cards, then record transactions using your credit card app or online account ONLY. If you record a transaction when it is charged on your credit card, and then you also record your credit card payment when it comes out of your checking account, then you are counting those transactions twice.
Instead, record ONLY the interest portion from your credit card statement when you pay the bill. Better yet, try to pay off all credit cards every week to avoid paying interest altogether.
Use your budget tracker to learn about spending habits, and make changes where necessary.
The great thing about tracking your transactions is knowing where you can make improvements in your spending habits. If you notice that you spend the largest percentage of money at restaurants, then try to cook at home more instead.
Use the information that you gather from your budget tracker to help you reach your financial goals, whether it be to save money for your child's college fund, pay off your credit cards, or build up your emergency savings fund.
WHERE to Keep Track of Income and Expenses
Since I've been keeping track of LITERALLY every penny that my husband and I have spent and earned for the last 14 years, I'm well-versed in some of the BEST ways to track income and expenses.
Here are some of my favorite ways to easily keep track of personal finances:
The Master Money Tracker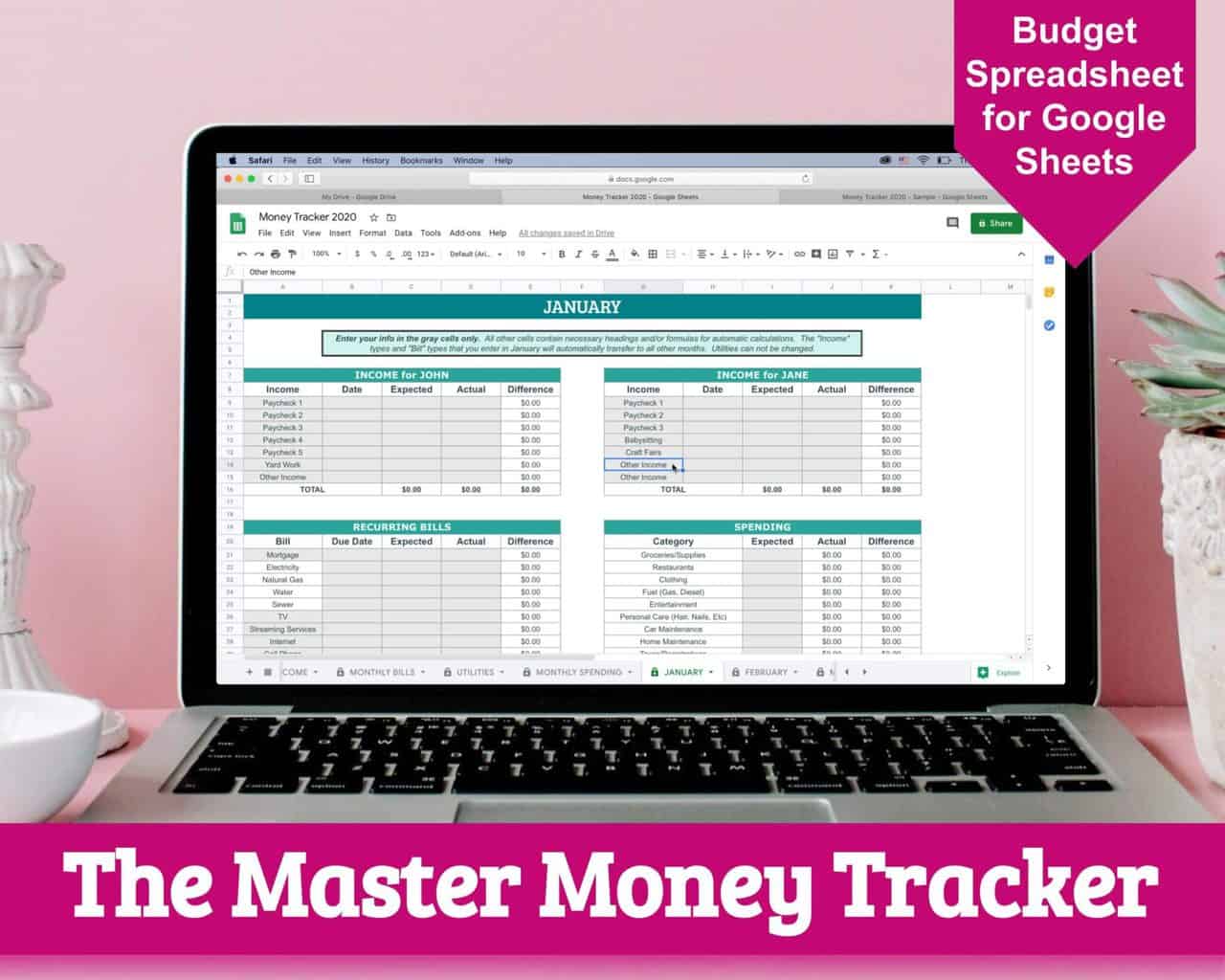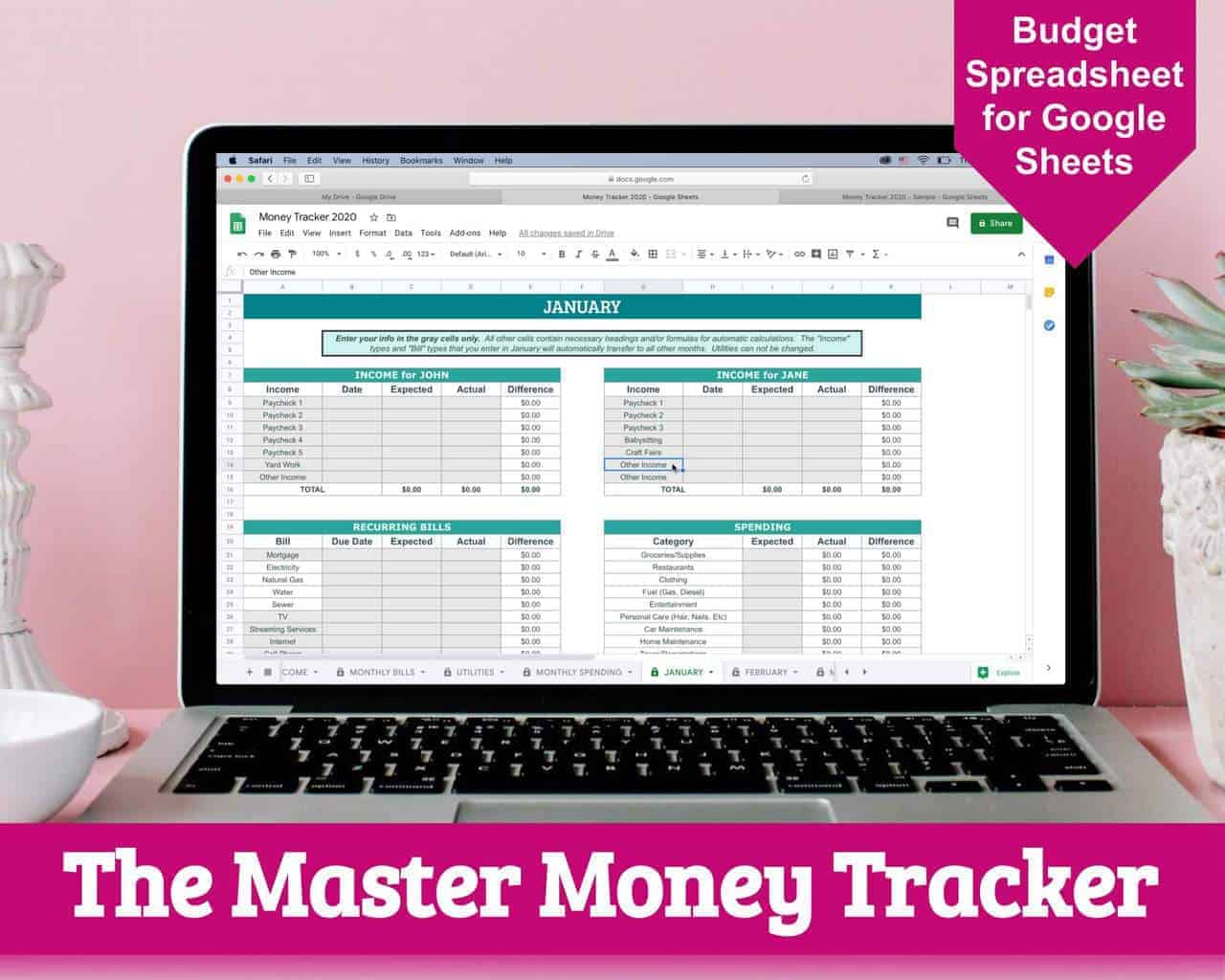 This is what I've been using to track EVERY PENNY for the last 6 months, and I LOVE it!
The Master Money Tracker is PERFECT for you if you're looking for something EASY that does all of the calculations for you. This money tracking spreadsheet can be used in Google Sheets (which is FREE!), and updated at the end of each day with new transactions.
The best thing about this budget tracker spreadsheet is that it provides a TON of information about your personal financial health… all from the daily transactions that you enter.
And if you're not spreadsheet savvy, don't worry! You only have to enter information in to the GRAY cells of the spreadsheet. The data that you will need to enter is:
Name of income-earner #1 in your family
Name of income-earner #2 in your family
Names of your monthly bills – Cable, Internet, Netflix, Amy's Car Payment, Life Insurance, etc.
Details for each paycheck, expense, or spending transaction including:

Date of transaction
Amount of transaction – You can even enter negative numbers for returns!
Brief description of transaction – Can be as simple as "Home Depot" or "Home Depot – Bug spray and grass seed"
Category to use for each transaction – You will select the appropriate category for each transaction from a drop-down menu. Categories include: Fuel, Clothing, Home Maintenance, Groceries and Supplies, Restaurants, Entertainment, Kids Expenses, Taxes and Fees, and many more!
Click HERE to check out The Master Money Tracker!
Weekly Planner used to Keep Track of Expenses and Income
If you're more of a pen and paper person, then you can easily keep track of expenses and income using a basic weekly planner.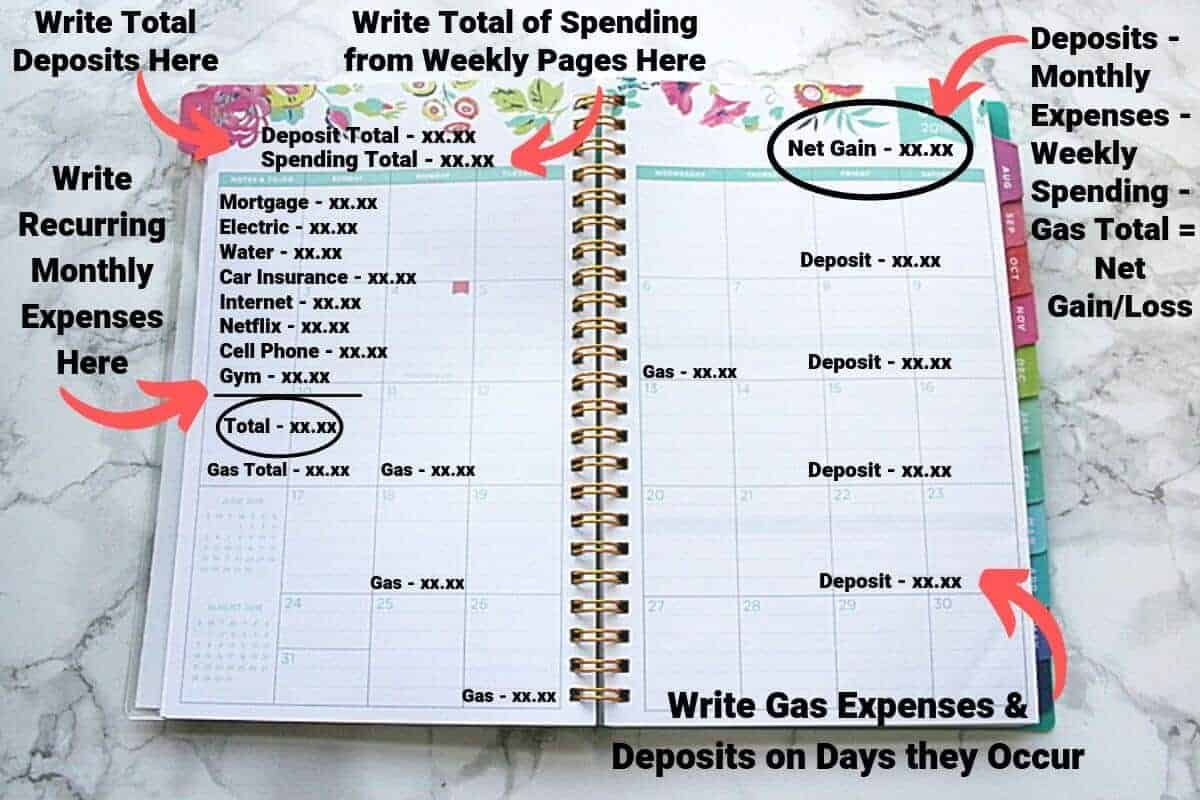 Go HERE to learn how to track income and expenses with any Weekly Planner! — I used this finance tracking method for over 6 years!
I hope that you've seen the importance of keeping track of your earnings and spending. Tracking your money doesn't have to be difficult or time consuming. Just find a method that works for you and stick with it… and don't fall into the trap of spending more than you make.
Know where your money is going, and exactly how much you are saving to help alleviate money-related stress!