These Finish the Picture drawing worksheets are a great way to encourage your kids to be creative… especially when they're bored! Just print the free printable drawing prompts, get out the crayons or colored pencils, and you've got an easy activity to keep your kids busy.
My kids LOVE to draw, but they're always stumped when it comes time to figure out what to draw.
That's why I created this awesome drawing prompts jar with 90 different creative drawing ideas for kids… I was tired of hearing, "Mom, what should I draw?". Now that little jar has a permanent spot on my 9 year old's desk, and she just reaches in and pulls out a little drawing prompt whenever she's bored and lacking imagination.
And these finish the picture worksheets work pretty much the same way.
If your kids enjoy drawing and coloring, then they'll love these finish the picture worksheets!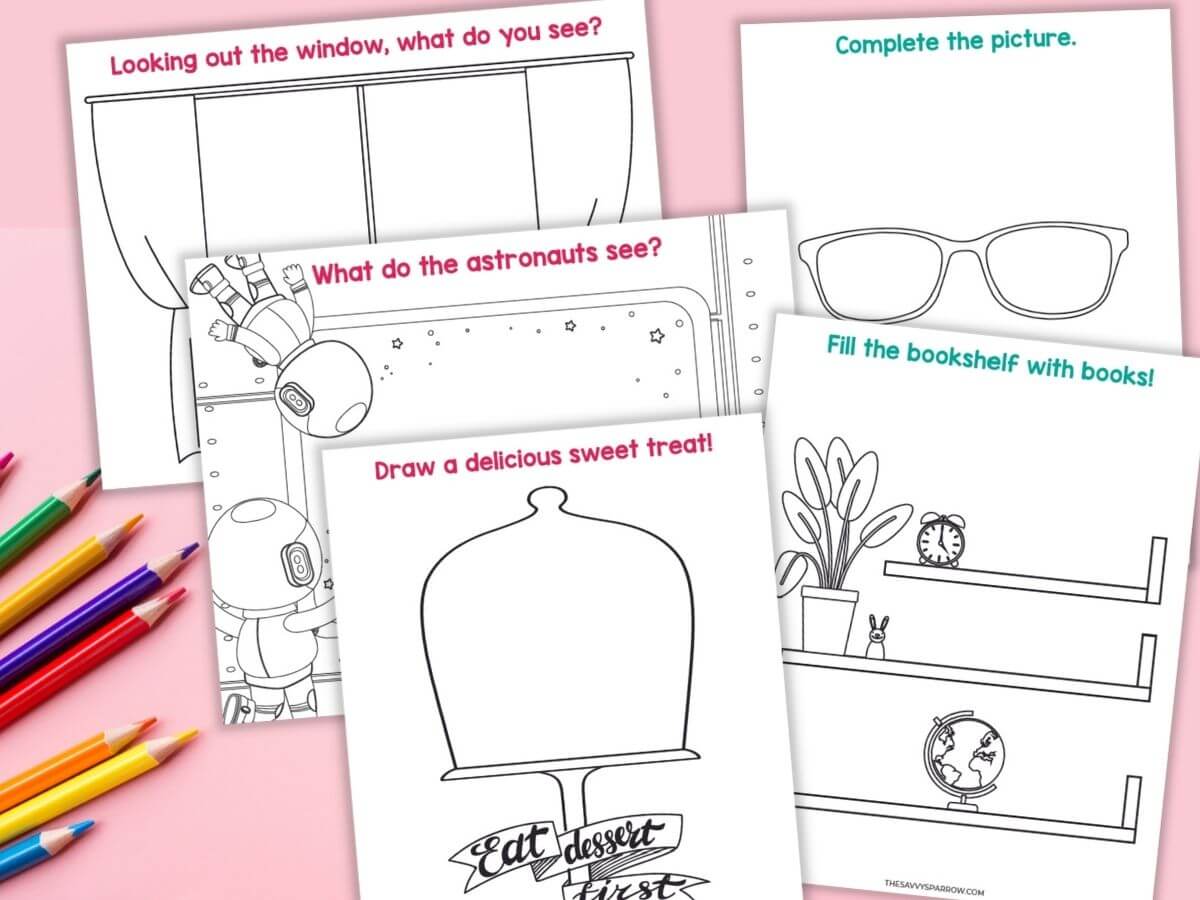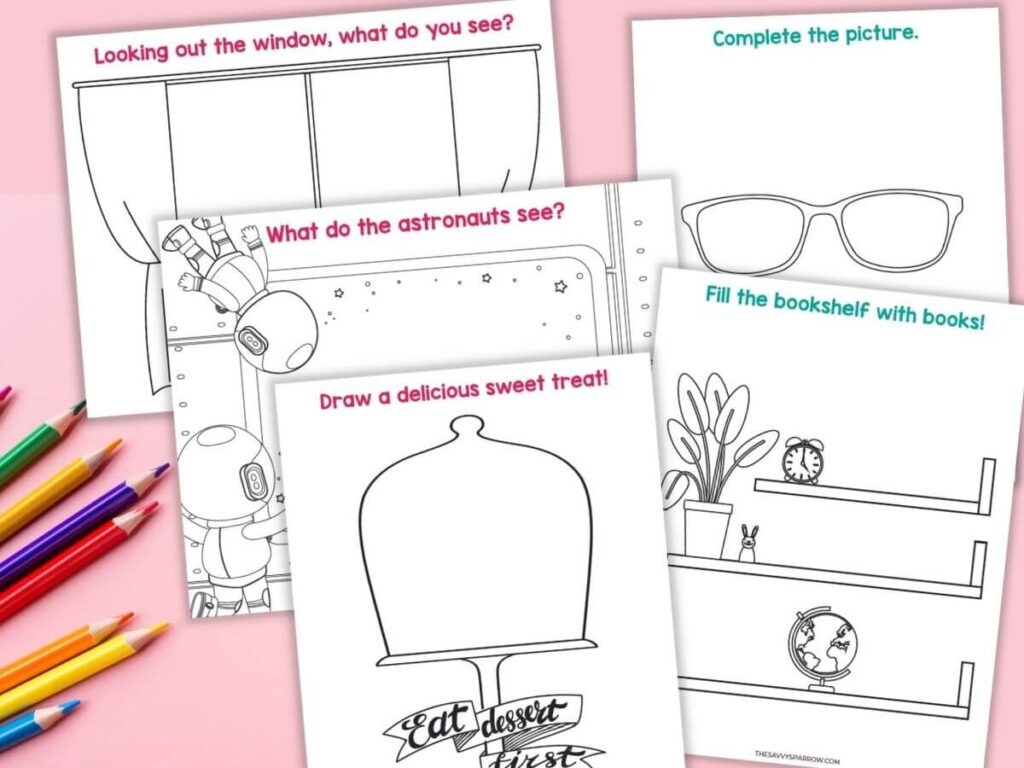 *This post contains affiliate links, which means if you click a link and make a purchase, I earn a commission at no additional cost to you. Read my full disclosure for more info.
Free Printable Finish the Picture Drawing Worksheets
These complete the picture drawing worksheets are super easy to use!
Just click on the links below the pictures that you want, print out the worksheets, and let your kids' imaginations run wild!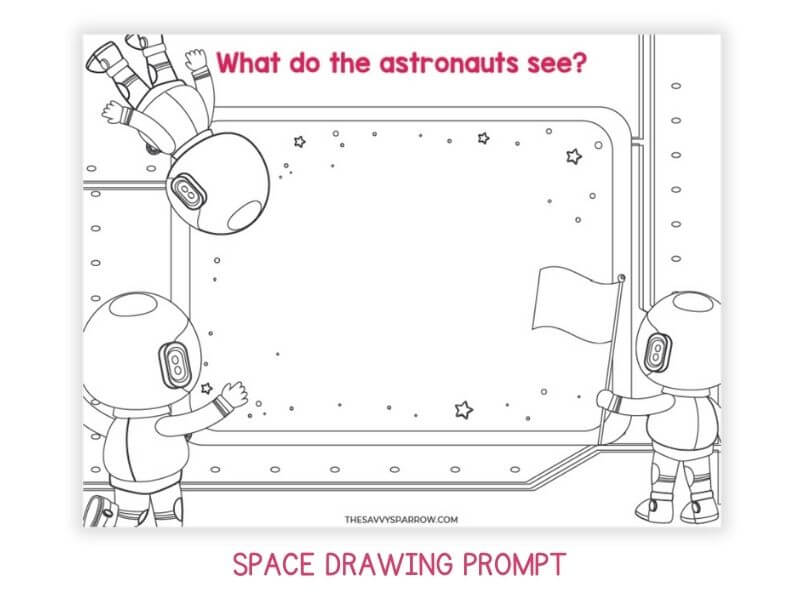 Astronaut Drawing Prompt Worksheet – Click HERE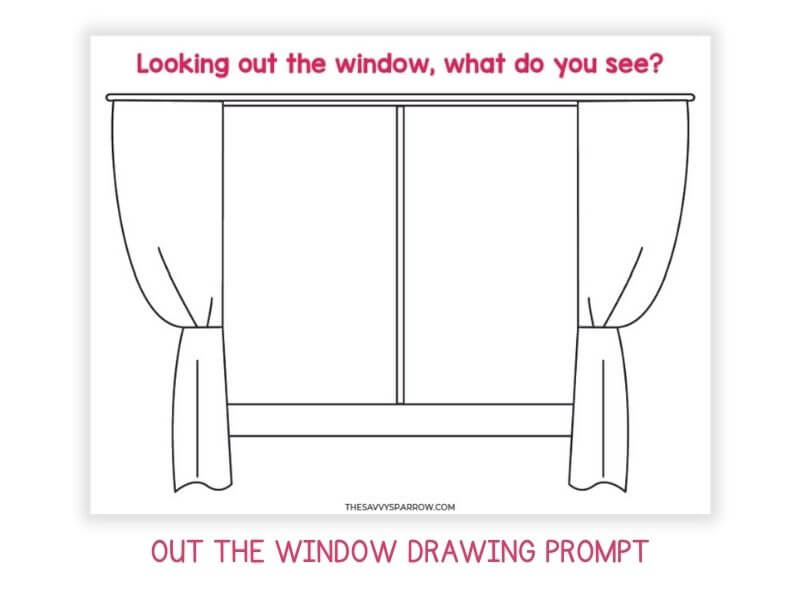 Out the Window Drawing Prompt Worksheet – Click HERE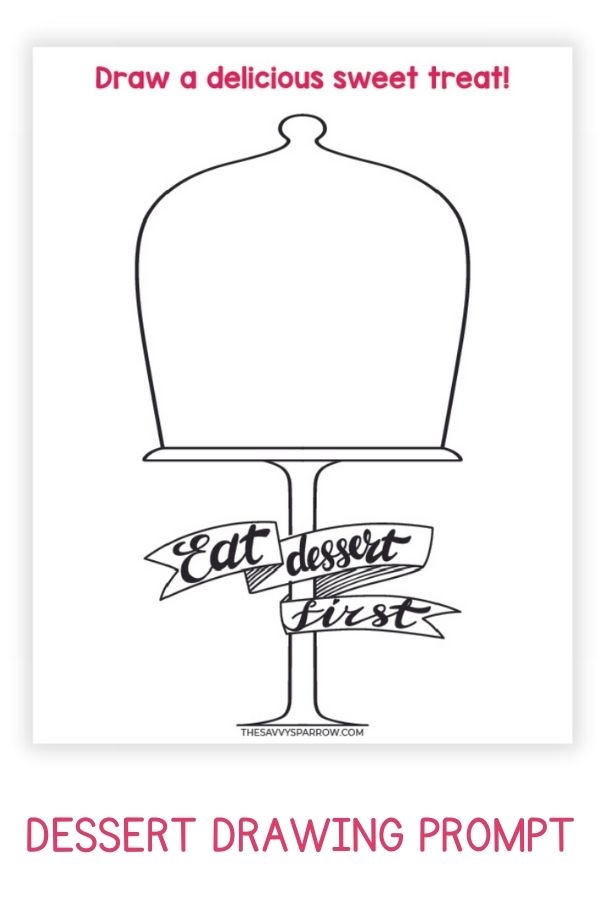 Dessert Platter Drawing Prompt Worksheet – Click HERE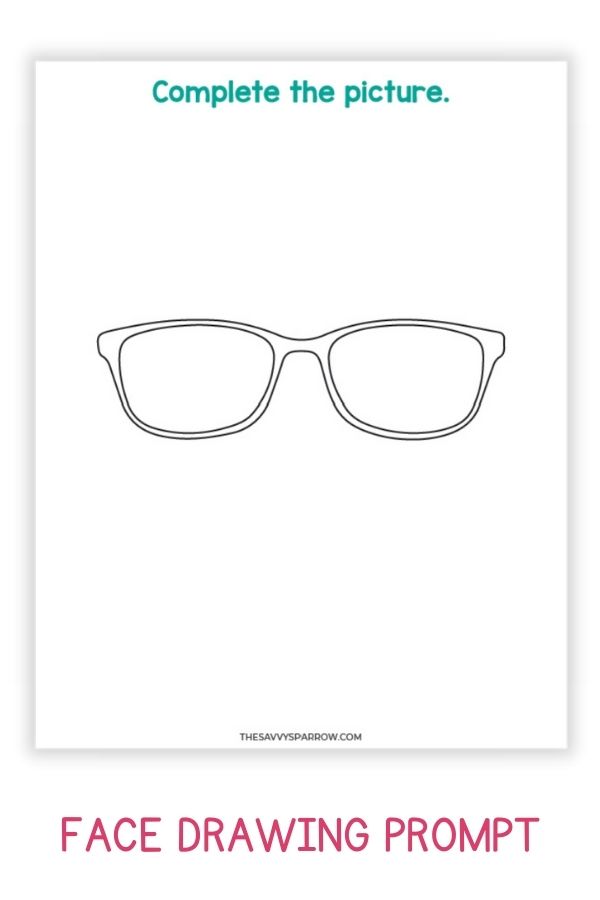 Face Drawing Prompt Worksheet – Click HERE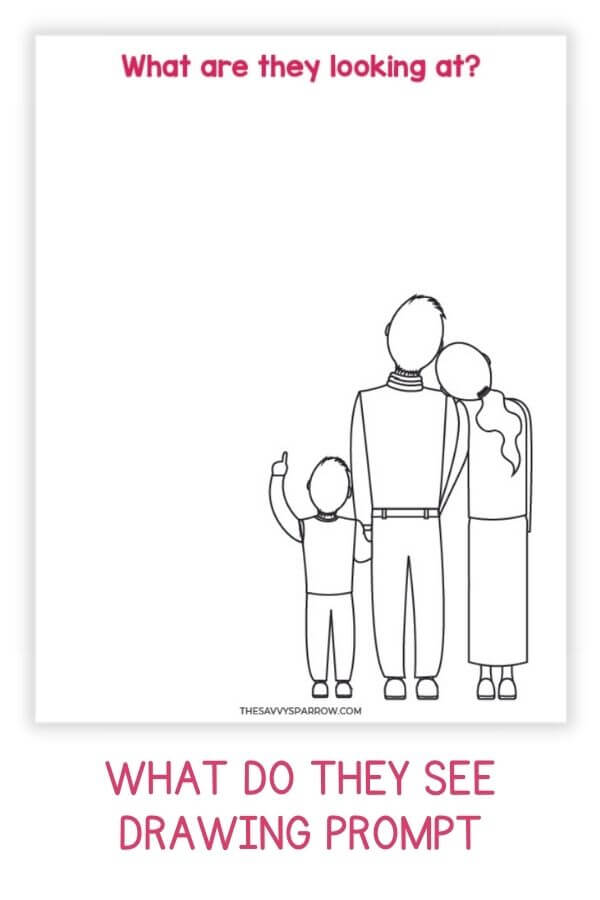 What do they see? Drawing Prompt – Click HERE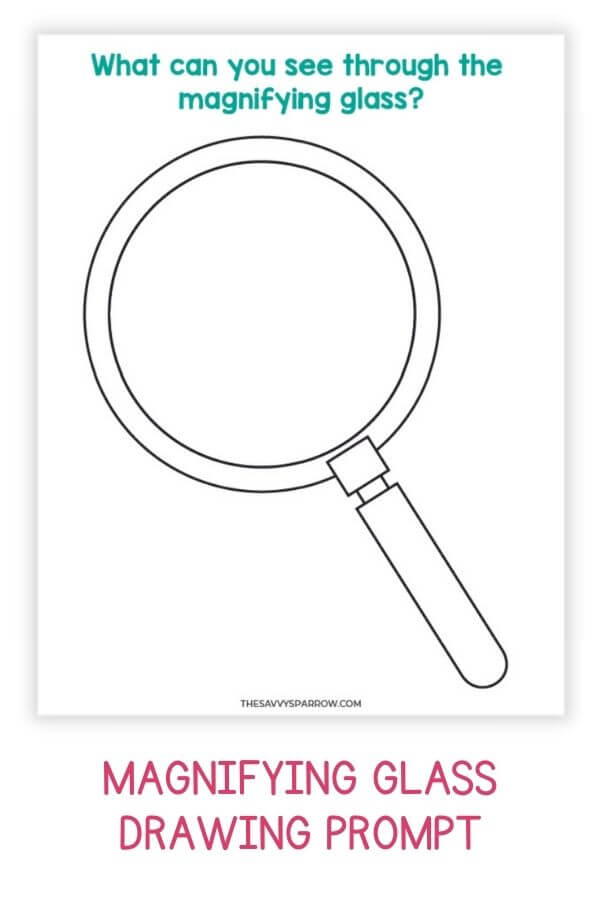 Magnifying Glass Finish the Picture – Click HERE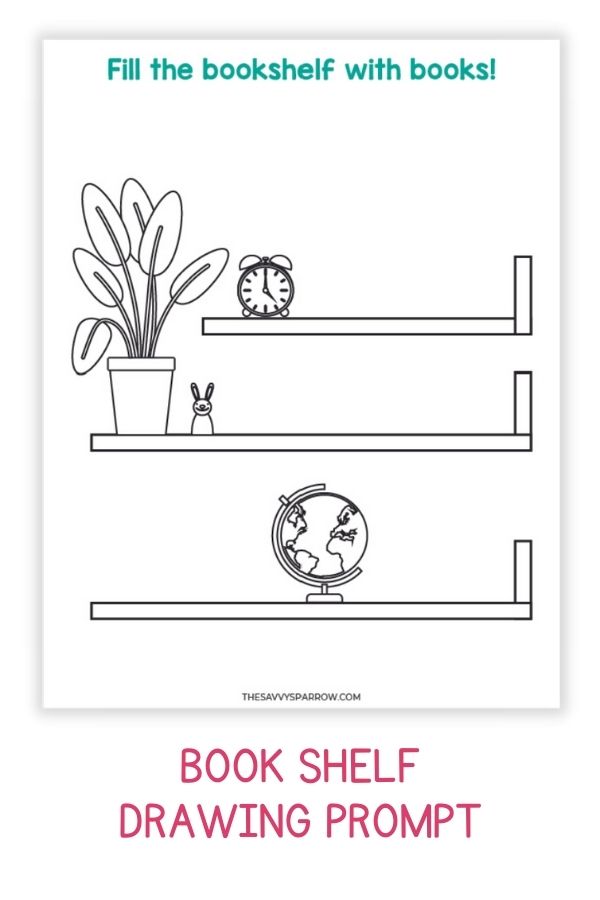 Book Shelf Complete the Picture Drawing – CLICK HERE
My Favorite Drawing Supplies for Kids
Asking a kid to make a masterpiece (you know, one that will take longer to do than 5 minutes) without the proper supplies is like asking Picasso to paint a canvas without a brush… So encourage your kids' creativity by supplying them with some fun new art supplies.
Here are a few of my daughters' favorites:
Sketchbooks
I just bought my girls these sketchbooks. They're GREAT because they are spiral bound, so it's easy to turn the pages and start a new drawing. And there are less random pieces of paper floating around your house.
Ohuhu Markers
My oldest daughter got these markers as a birthday gift last year, and she absolutely LOVES them. They're GREAT quality markers for a very affordable price, and they come with their own carrying case!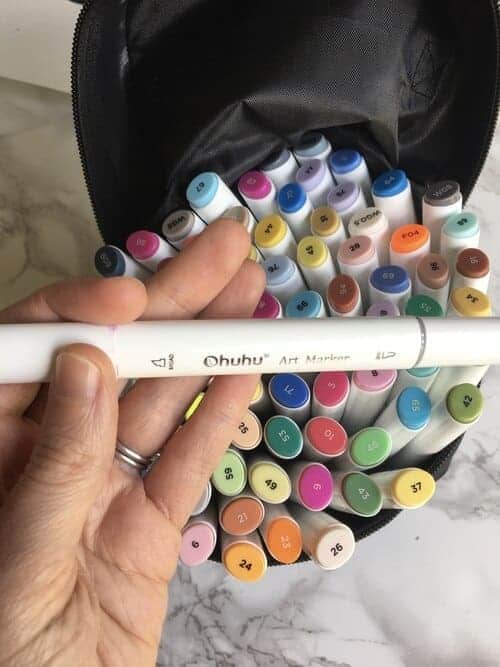 Colored Pencils
You can't go wrong with Crayola colored pencils, but if your kids are a bit older or they're super interested in art, then you might want to upgrade to a nicer set.
Both of my daughters absolutely LOVE these high-quality colored pencils! You can buy them in smaller sets of 12 pencils for about $10 – $14, and then slowly add to your collection to help keep costs down. Or, a larger set of 48 or 132 pencils would be a great gift as well!
Other Drawing Ideas for Kids
After your kids are finished with these complete the picture drawing worksheets, check out some of these other drawing ideas and crafts for kids:
Make a Drawing Prompts Jar
Get a free printable list of 90 awesome drawing prompts to create your own Drawing Prompts Jar! Simply cut out the slips of paper on the dotted lines and add them to a mason jar. Then, when your kids are bored, just have them pick out something to draw.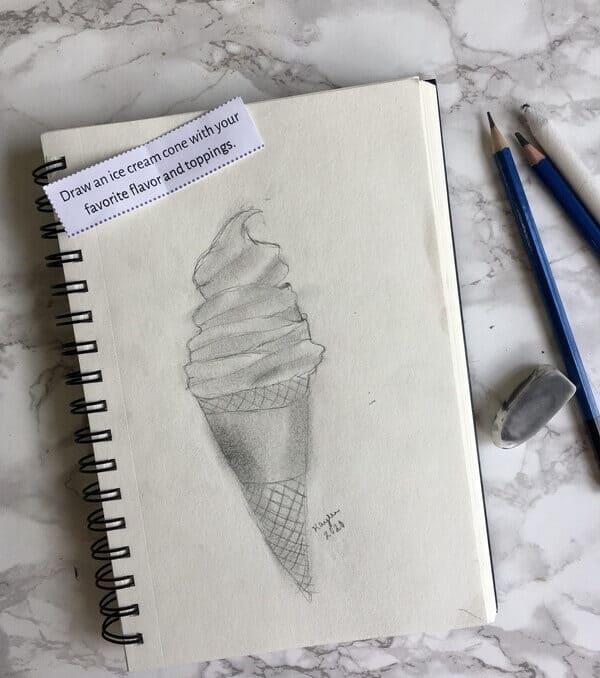 YouTube Drawing Tutorials for Kids
One of my youngest daughter's favorite things to do is to watch YouTube drawing videos and follow along with them. Her current go-to channel is Art for Kids Hub. This graphic designer Dad and his kids offer awesome, easy to follow drawing tutorials, perfect for your kiddos!
Try How to Draw Books
Step-by-step drawing books are great because you can take them on the go for road trips or when your kids need something to occupy their time while they wait at their siblings' soccer practices.
You can find some great "How to Draw" books for kids on Amazon. I recently bought my girls this book of how to draw cute foods and other items with little faces… Kind of like Shopkins. Random, I know, but they LOVE it.
I hope your kids LOVE this easy drawing activity as much as mine do! And if you need some other ideas for easy activities to keep your kids busy, check out these posts:
And don't forget to PIN this post for later: