These free printable playdough mats for kids will help your little ones practice number recognition while they play! Great indoor activities for toddlers to sneak in some extra numbers and counting practice!
If you've got young kids at home, you may be looking for fun and easy activities to keep them busy. And if you can sneak in some incognito learning, well that's just a bonus!
When my kids were younger, Playdough was one of my favorite go-to activities when I just needed to set them down somewhere for a quiet activity that would keep them busy for at least an hour. Then I could catch up on some laundry or, more often than not, just sit on the couch and take a breath.
Even today, my 8 year old still loves to play with Playdough, creating intricate pretend baked goods and serving them to us on mini plates. And I LOVE that she's being creative and engaging in some beneficial pretend play instead of sitting in front of an electronic device.
By the way, if you want some other fun activities for kids that don't involve a screen, then check out this post: Activities for Kids to Do at Home to Beat Boredom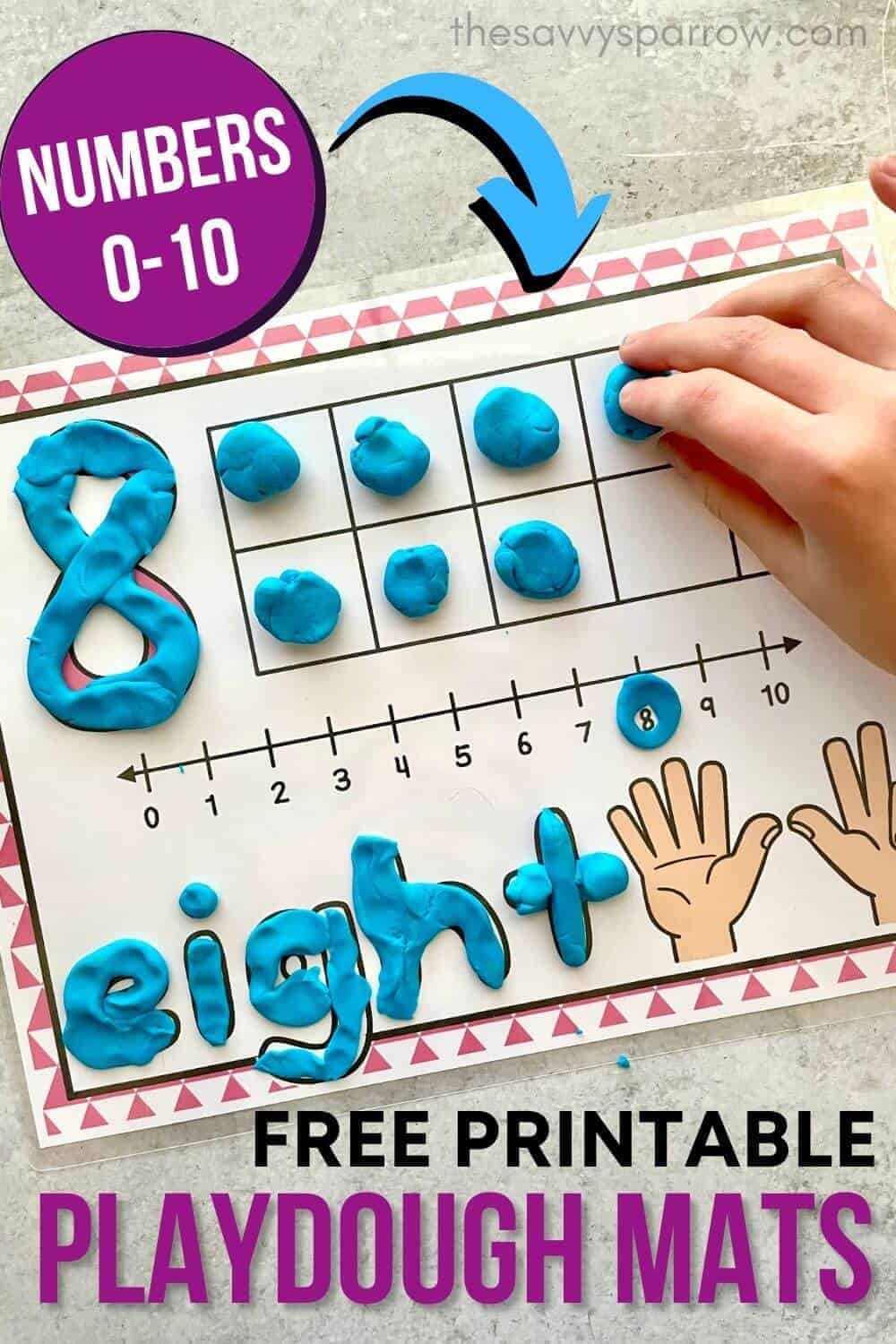 If your kids love Playdough too, then try adding a fun educational element to their playtime with these free printable Playdough Mats! They'll get to practice their numbers and counting, and you'll be able to get some work done yourself. Win win!
*This post contains affiliate links, which means if you click a link and make a purchase, I earn a commission at no additional cost to you. Read my full disclosure here.
Supplies Needed to Make the Playdough Mats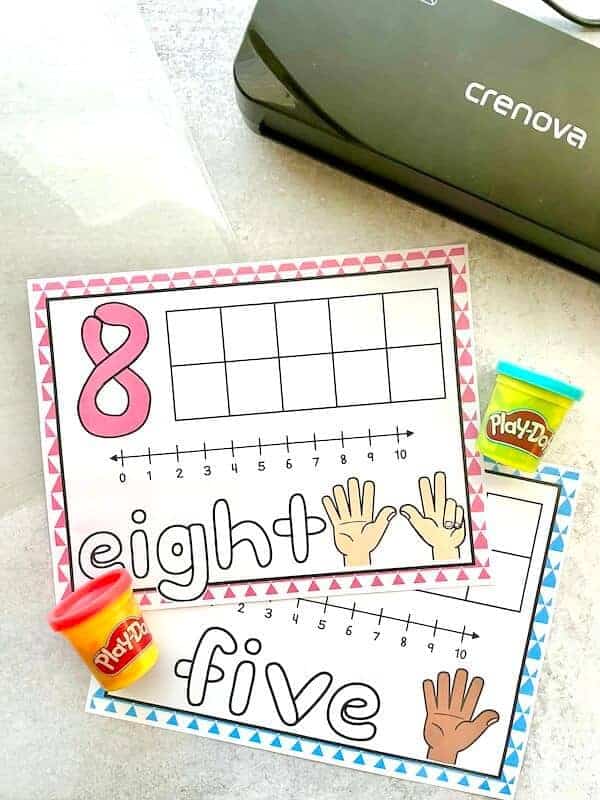 Free Printable Number Playdough Mats – Grab them down below!
White card stock or printer paper and access to a printer – The playdough mats come in color AND black and white versions, so you don't need a color printer!
Laminator and laminating pouches – I prefer to use 5 mil laminating pouches because they are much sturdier. I have this laminator (that I HIGHLY recommend!) and these laminating pouches!
Playdough – Or see the end of this post for other fun ways to use the Playdough mats!
How to Use the Playdough Mats
1. Download the FREE Printable Playdough Mats.
You can grab the FREE printable number playdough mats as a FREE gift when you sign up for my email newsletter. Plus, you'll get access to my entire FREEBIES library where you'll find loads of other free printable resources like kids' drawing prompts, kindness charts, allowance trackers, decluttering challenges, and more!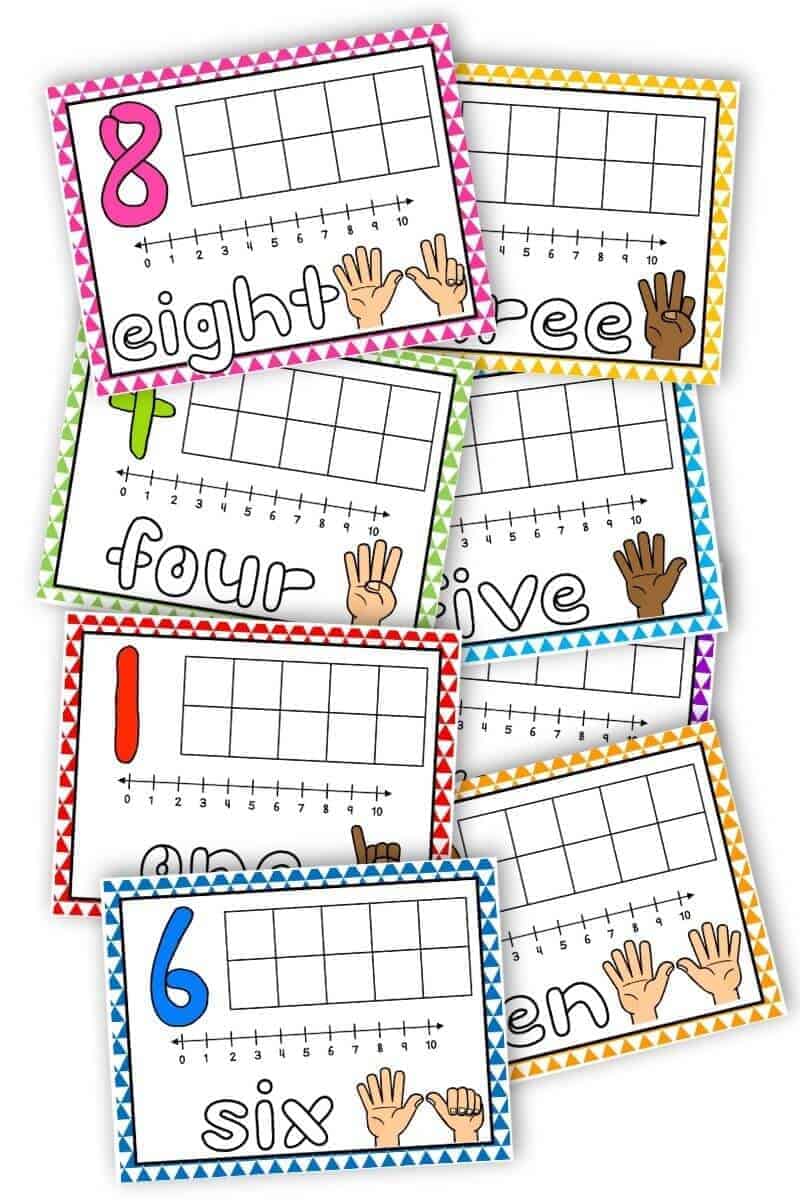 Just use the form below to sign up, and then look for an email with the FREEBIES library password!
2. Print the number mats on white paper or card stock.
I prefer using card stock for kids' activities like this, because I feel like it holds up better to toddler use. But, if you don't have any card stock on hand, you can definitely print the mats on regular printer paper, especially if you're using the thicker 5 mil laminating pouches.
3. Laminate the Playdough Mats.
Just run each printed number playdough mat through your laminating machine. Easy peasy!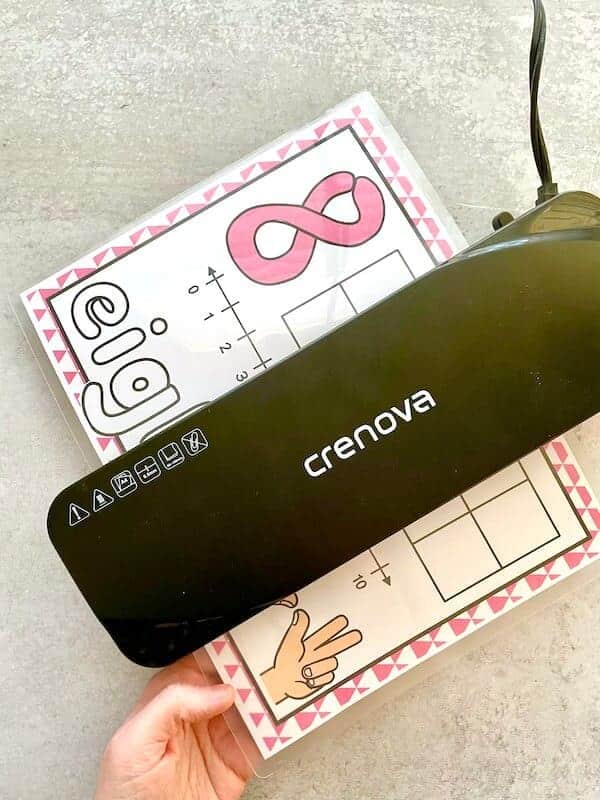 *Side Note – If you don't have a laminator, you can also get the mats laminated at an office supply or print store. I used to get all of my lamination done at FedEx Kinko's, but they charge about $3.00 per page, so if you're going to be laminating a lot of pages, it's a better value to just buy your own laminator!
Also, my laminator is one of my most used tools for kids' activities and home organization charts and checklists! I used my laminator to create these free printable Roll and Cover Dice Games and these Kids' Chore Charts with Chore Cards.
4. Let your kids enjoy playing with Playdough while they learn numbers!
After your playdough mats are laminated, they're ready to use. Just grab some Playdough, modeling clay, or Kinetic Sand, and let your kids go to town!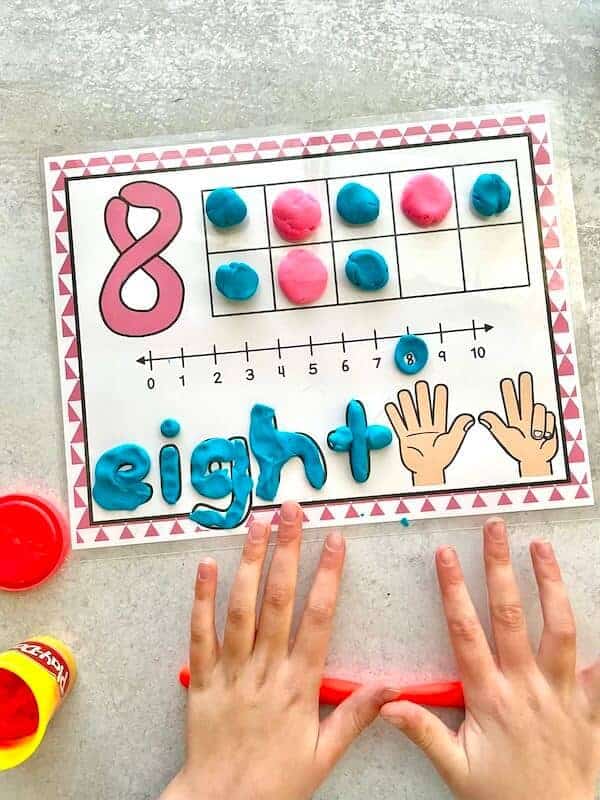 They can use the mats to practice forming the numbers 0 – 10, writing out the numbers in word form, or counting little playdough balls.
Other Fun Ways to Use the Mats
Use the Mats with Cheerios, Fruit Loops, or Other Cereal
Line up Cheerios or other cereal in the shape of each number. Then, place one Cheerio inside each box to practice counting to that number. Your kids can also line up their dry cereal on the number line.
Swap the Playdough for Kinetic Sand
Kids are all about variety, and they get bored easily with doing the same things over and over again. So, mix up this easy activity by using Kinetic Sand or modeling clay with the printable playdough mats.
Use the Playdough Mats with Edible Finger Paint
This 2 ingredient edible finger paint is kid-tested and mom-approved… and it's "kid-invented", too! My youngest daughter came up with the idea for this edible finger paint a few years ago, and it's a super EASY activity for kids!
You can use the edible finger paint on these laminated dough mats also! Then, just wipe the mats clean with a warm rag when you're done.
Other Free Printable Activities for Kids
If you love the idea of these playdough mats for kids, then check out some of my other fun and easy kids' activities:
Free Printable Roll and Cover Dice Games for Kids – These printable mats are another great way for younger kids to practice number recognition!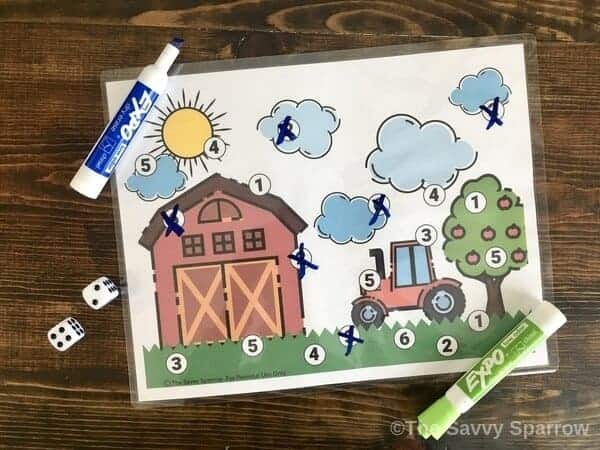 Drawing Prompts for Kids to Encourage Creativity – Three Months of Ideas! These printable drawing prompts are great if your kids are always asking you "Mom, what should I draw?".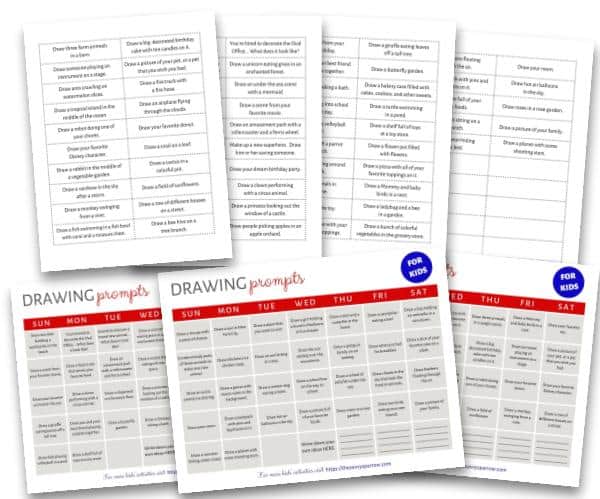 Or, check out this post for other play dough activities for kids!
What are some of your kids' favorite indoor activities? Leave me a comment down below! I would LOVE to hear from you!
And happy nesting!