Use these free printable Christmas alphabet coloring pages as extra writing practice for your preschoolers! Make the Christmas ABC worksheets into an alphabet book for a fun and free activity this holiday!
As a former preschool teacher, I know that keeping young kids focused and on task during the holidays can be difficult. The anticipation of Santa's arrival coupled with all of the fun holiday parties and events can be downright distracting for your kiddos.
So it's nice to have some easy printable Christmas activities for kids on hand to keep them busy…
That's where these free printable Christmas alphabet coloring pages come in handy!
This coloring book will help with letter recognition and writing practice, as well as keeping kids entertained with festive pictures to color. With 26 pages, there is plenty of material to keep them busy for a while…. which means more time for you to finish up last minute Christmas cleaning and party prep!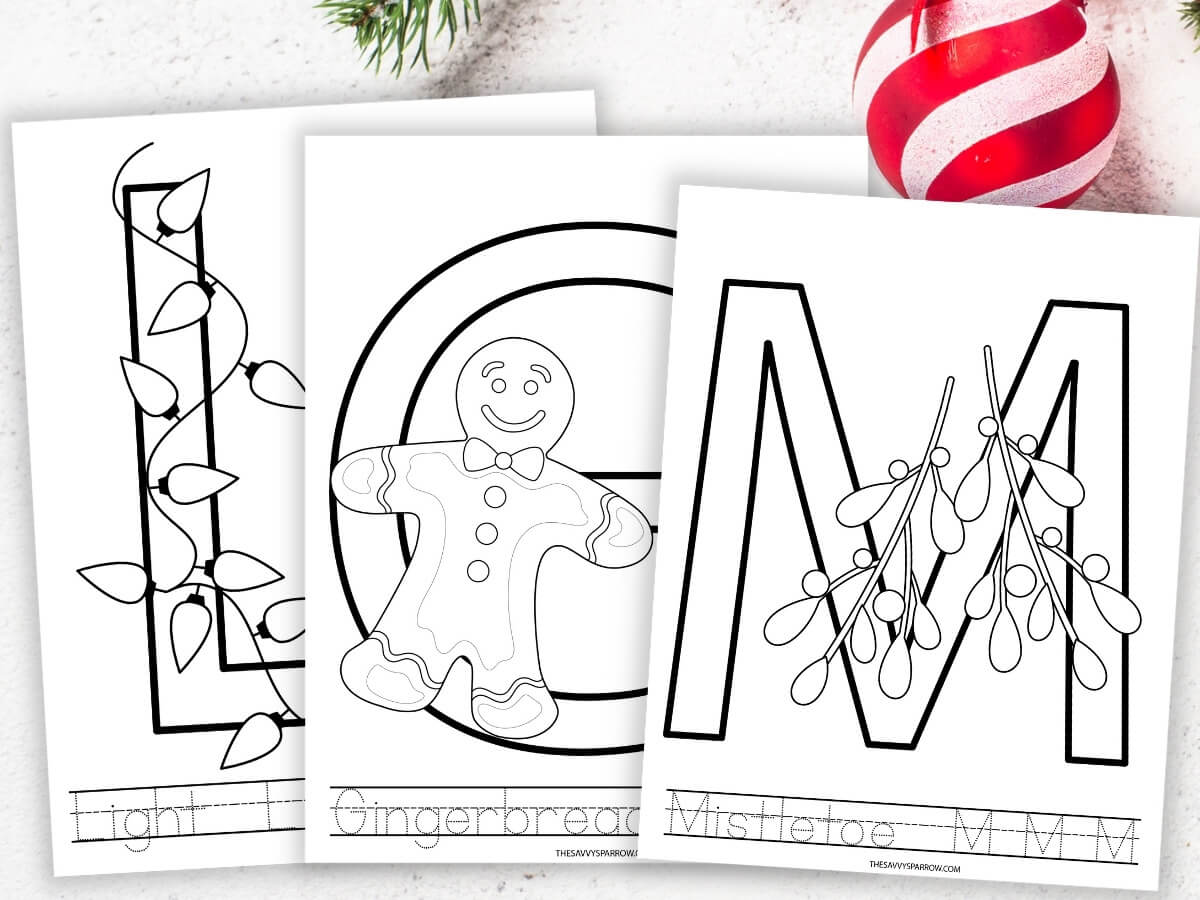 What's in the Printable Christmas ABC Coloring Book?
Creative Pictures
The 26 page Christmas alphabet coloring book features writing practice with holiday pictures. Kids will love coloring in Rudolph's red nose, a beautiful nativity scene, presents big and small and of course, Santa himself. From A to Z, this festive printable alphabet coloring book is packed with Christmas cheer.
Each letter of the alphabet is represented with a different holiday image. The illustrations are detailed and ready to color, making it perfect for hours of fun during the holiday season.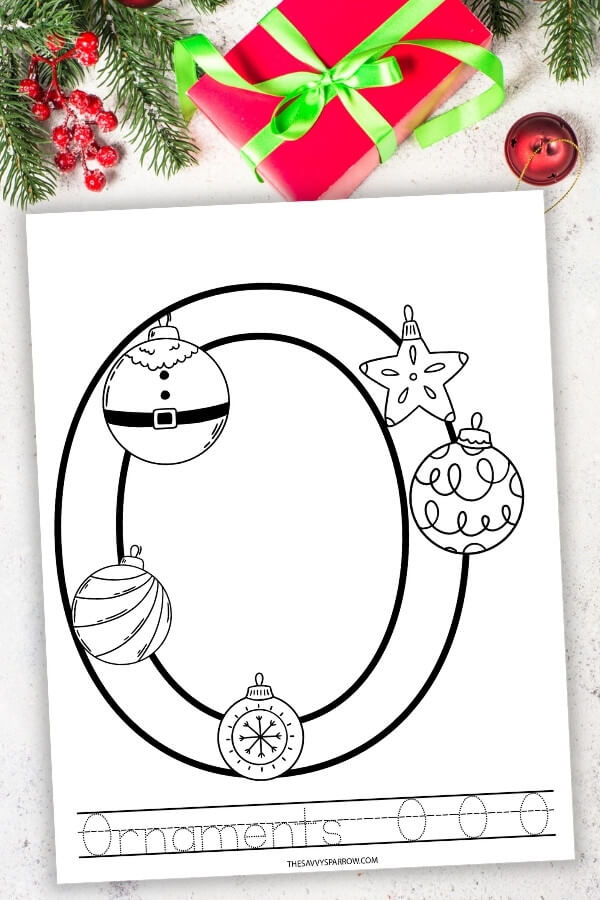 Writing Practice
Each page is a picture with a letter on it. Under the letter, there is a word starting with that letter and room to trace the letters to help your child practice his or her writing.
Here is a list of all of the Christmas words included for each letter of the alphabet:
A – Angel
B – Bell
C – Christmas
D – Drum
E – Elf
F – Family
G – Gingerbread
H – Holly
I – Ice Skate
J – Jesus
K – Kindness
L – Light
M – Mistletoe
N – Nativity
O – Ornaments
P – Presents
Q – Quilt
R – Reindeer
S – Socks
T – Tree
U – Unbox
V – Village
W – Wreath
X – X-Mas Box
Y – Yule Log
Z – Zip Code
How to Assemble the Christmas Alphabet Coloring Pages into an ABC Book
To use the free printable Christmas alphabet coloring worksheets, simply click the link down below to download the book. Then, you can print it out and bind the pages together. Here are some easy ways to put your Christmas alphabet book together:
staple the pages in order
use an inexpensive 3-prong folder and a 3-ring binder hole punch to create a Christmas alphabet book for each child
hole punch 3 times on the side and use colorful brads to hold the Christmas ABC coloring book together
Ideas for How to Use the Christmas Alphabet Coloring Pages
This printable alphabet coloring book has lots of possibilities for use during the Christmas holidays. Of course, the printable Christmas ABC worksheets can be used as a writing workbook for preschoolers, kindergartners and early elementary school children.
But here are some other creative ways to use these cute printable books with your kids:
Idea # 1 – Encourage not just writing skills, but reading with the words at the bottom of each page. Have your child sound out the letters, putting them together to spell the word. Come up with other holiday words that begin with the letter of the page your child is working on. Make it a game to see who can come up with the most words!
Idea # 2 – Another creative idea for this Christmas alphabet book is to have your child decorate a page from the book each of the 26 days before Christmas and create a booklet. You could also incorporate this into their Christmas countdown activities… Have them color one day on their free printable Christmas countdown calendar and then color one sheet in their alphabet book.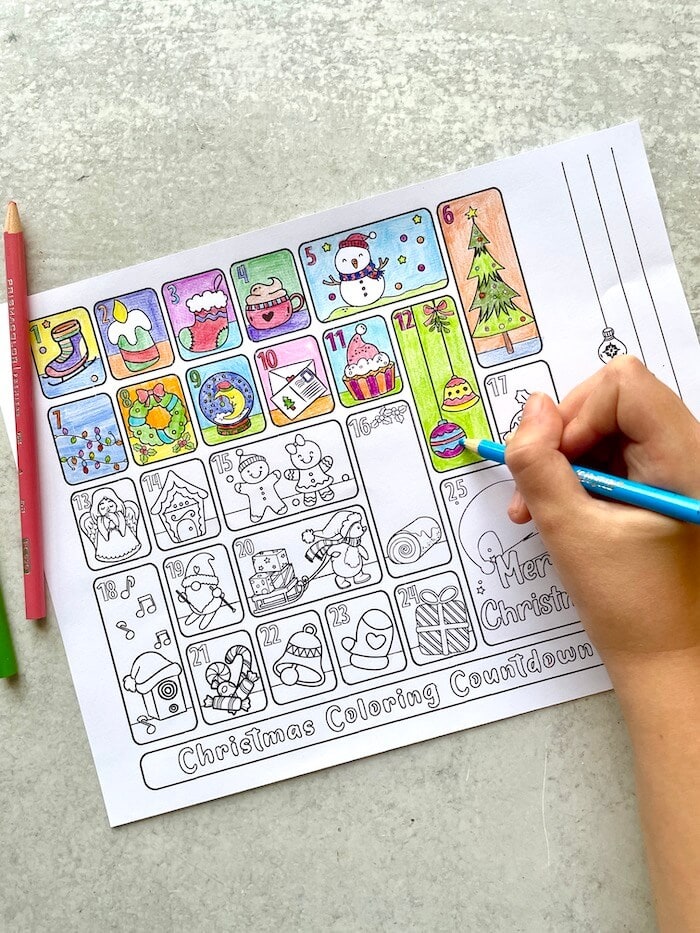 Idea # 3 – Use the coloring book set as a game by printing two sets of the pages at 1/2 or 1/4 size pages (change the settings in your printer for this) on white card stock. Then, color the cards and use them as a matching game for the month of December. They can also be used as a Go Fish style card game.
Idea # 4 – If you're a preschool teacher, or if you're in charge of a Christmas activity for your child's class, then consider using it as a classroom project, with everyone getting a page to color. Then you could put all of the pages together and go through the book during circle time or display the alphabet book in one of the classroom centers.
The Christmas alphabet book is a great way to have some fun and learn at the same time. With so many different ways to use it, this book is sure to be a hit during the holiday season.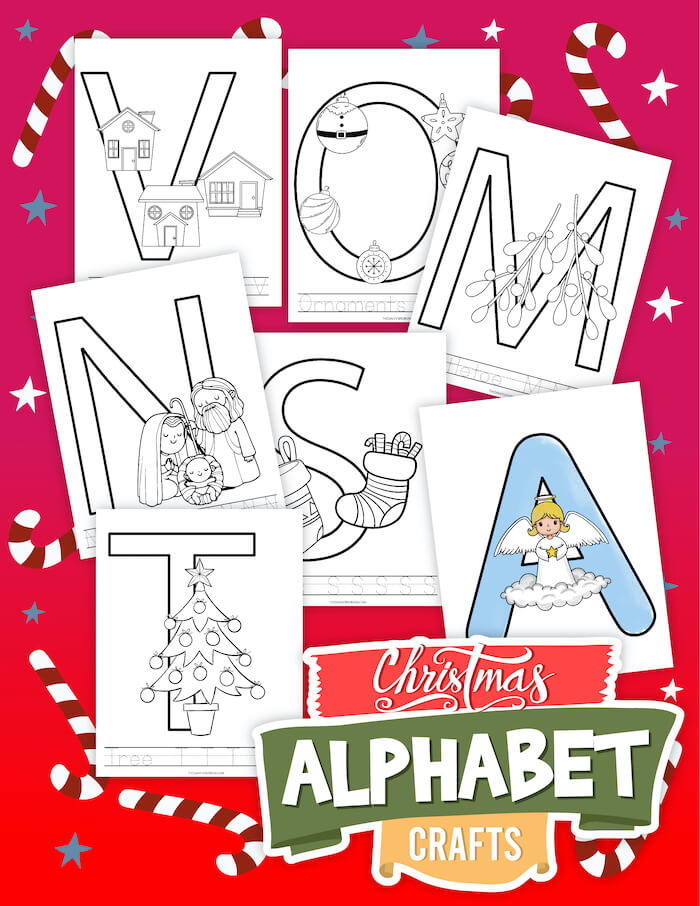 Get your Free Christmas Alphabet Coloring Pages HERE!
Other Free Printable Christmas Activities for Preschoolers
If you loved these free printable Christmas activities for kids, then check out some of my other posts also:
Or check out Teaching Mama for more Christmas activities for toddlers and preschoolers!
Printable Christmas ABCs Book
These Christmas alphabet coloring pages are a great way to keep kids entertained and learning during the holiday season.
The possibilities are endless! With 26 different pictures and writing practice, it is sure to be a hit! Have fun during the holiday season with this wonderful Christmas alphabet book. Merry Christmas, and don't forget to PIN this post for later: