Halloween Bingo is a fun and easy game to play with kids at your next Halloween party or even in the classroom. Grab the free printable Halloween Bingo cards and learn how to play this easy and spooky cute Halloween game!
Are you looking for easy Halloween games that your kids can play at home when the weather turns cooler? How about some games that they can play by themselves or with their neighborhood friends so you can get some work done? This Halloween Bingo game is perfect for that!
And did I mention that this fun activity will only cost you some printer ink and paper? Even better!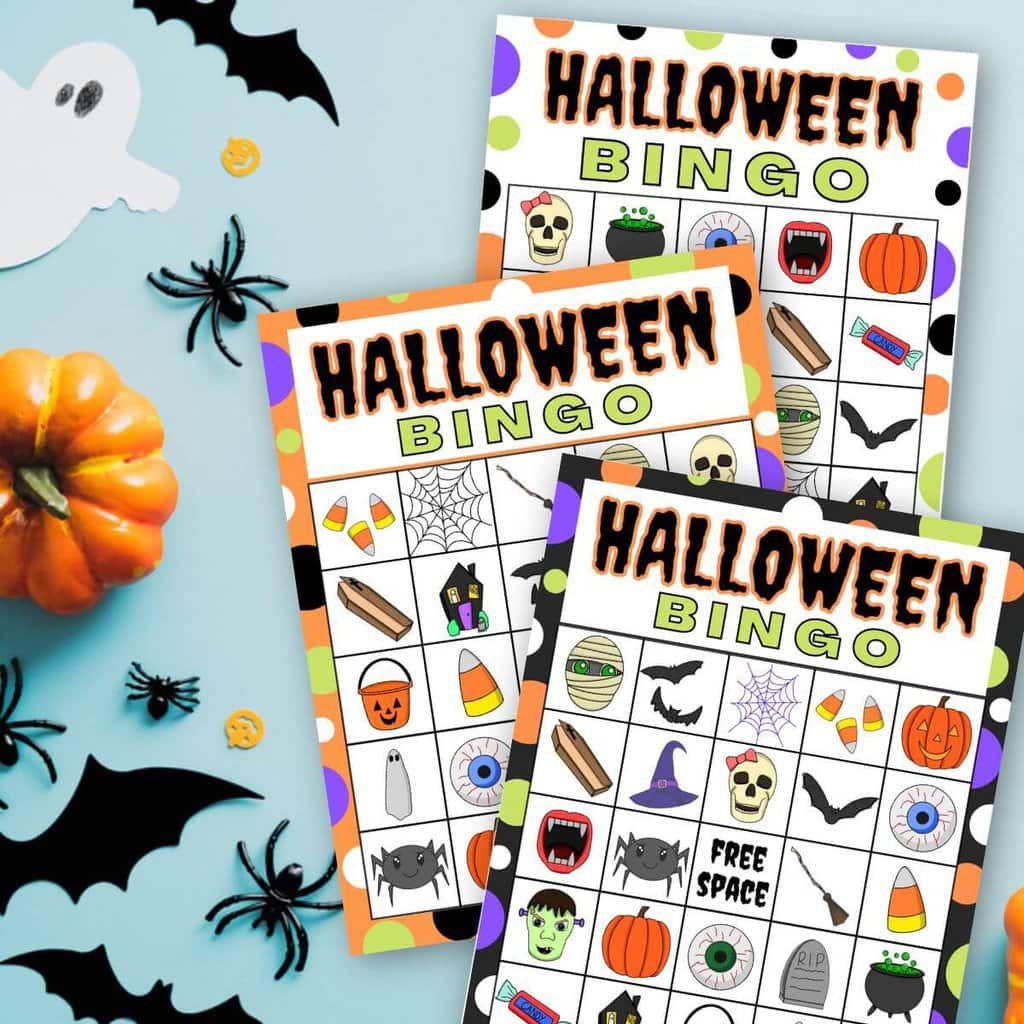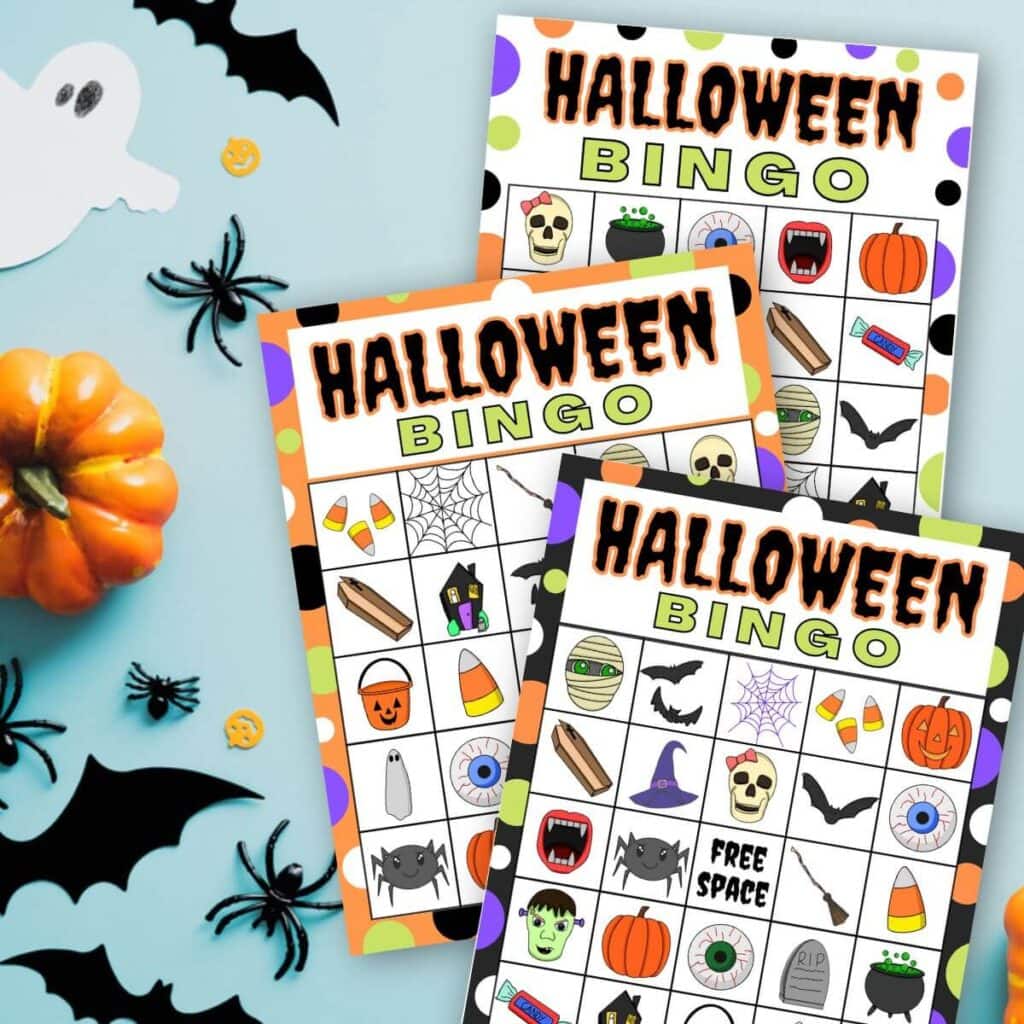 *This post contains affiliate links, which means if you click a link and make a purchase, I earn a commission at no additional cost to you. Read my full disclosure for more info.
Supplies Needed
You only need a few basic supplies to play this fun Halloween game with kids, including:
White card stock (or regular printer paper if you'll be laminating the cards)
Printer
Scissors or paper trimmer
Laminator or dry erase pocket sleeves like these – I prefer to laminate mine because I already have a laminator that I LOVE, but the sleeves work great also! Or, you can just print the cards on card stock for a sturdier game and use them as is.
Halloween Bingo cards – You can grab mine for FREE at the end of this post!
Something to cover the spaces on the Bingo cards – Like dry erase markers (if you're going to be laminating the cards), Bingo chip covers like these, pennies, or fun Halloween items like small plastic spiders or candy corn.
Getting Your Halloween Bingo Game Ready
Before you can play this fun Bingo game with your kids, you'll need to do a little prep work. Here are some suggestions for getting your game ready for your kids to play:
Print out the Halloween Bingo cards. If you choose to laminate the cards or use the plastic dry erase sleeves, then you can print on regular printer paper. But if you choose to just use the Bingo cards right off the printer, then I would suggest printing on white card stock because your cards will be sturdier.
Print and cut the Halloween Bingo pieces. The last page of the PDF contains all of the Halloween-themed Bingo items that appear on the cards. Just cut out the squares and add them to a basket or bag for you to draw out one at a time while you're playing.
Laminate the cards or place them in a dry erase sleeve. If you don't have a laminator, then I highly recommend this one! I use it all the time at home for things like my kids' chore charts or my weekly cleaning checklist.
Then you're ready to play this fun game with your kids!
How to Play Halloween Bingo
This Halloween Bingo game is super easy to play, so it's great for your younger kids or preschoolers. Here's how to play:
Pass out a Bingo card and card markers or chips to each child.
Draw out one Halloween themed Bingo piece from a bag or basket and show the kids the piece. Some of the pieces are only slightly different, so be sure the kids mark the correct square on their cards. For instance, there is a skull without a bow and a skull with a bow.
The kids look for the matching square on their Bingo card and mark it off.
The first child to get 5 squares in a row, either up and down, across, or diagonally is the winner.
Since this is a Halloween game, you may even want to have some themed prizes like a pair of plastic vampire fangs or some Halloween candy. You can find some awesome inexpensive prizes at Dollar Tree or the Target Dollar Spot.
Free Printable Halloween Bingo Cards for Kids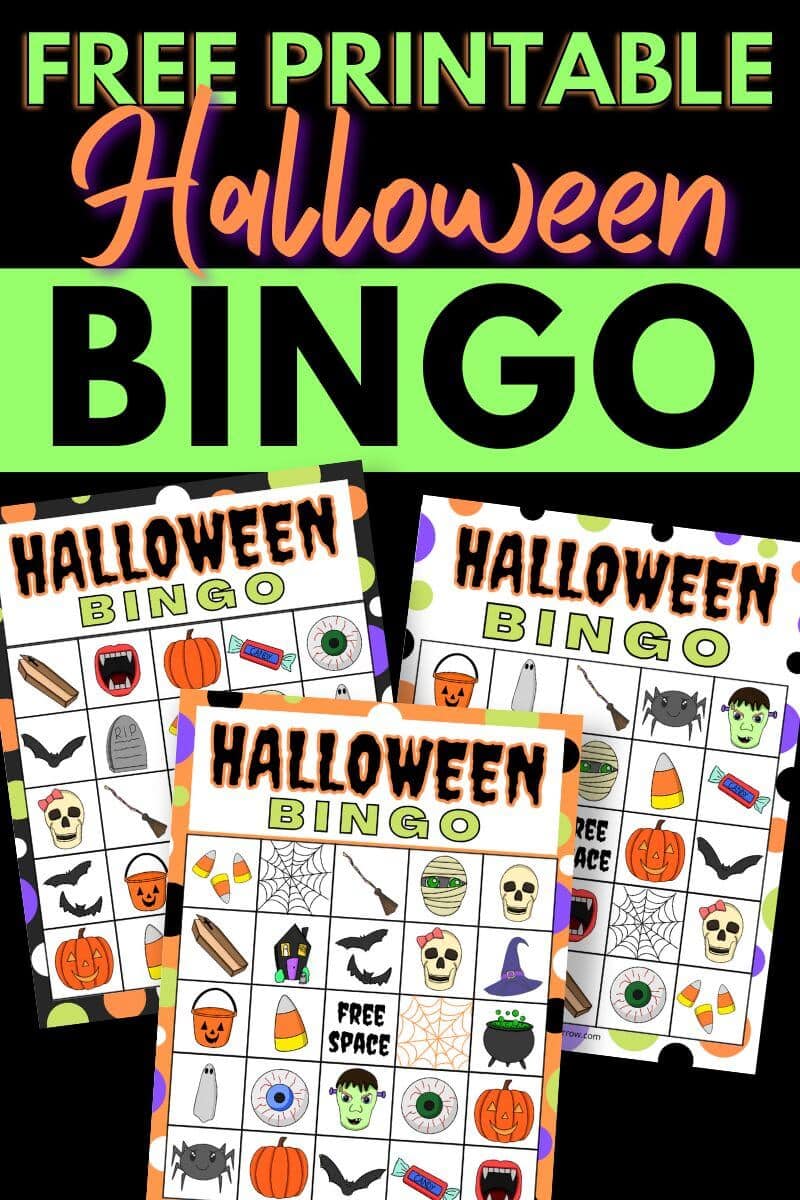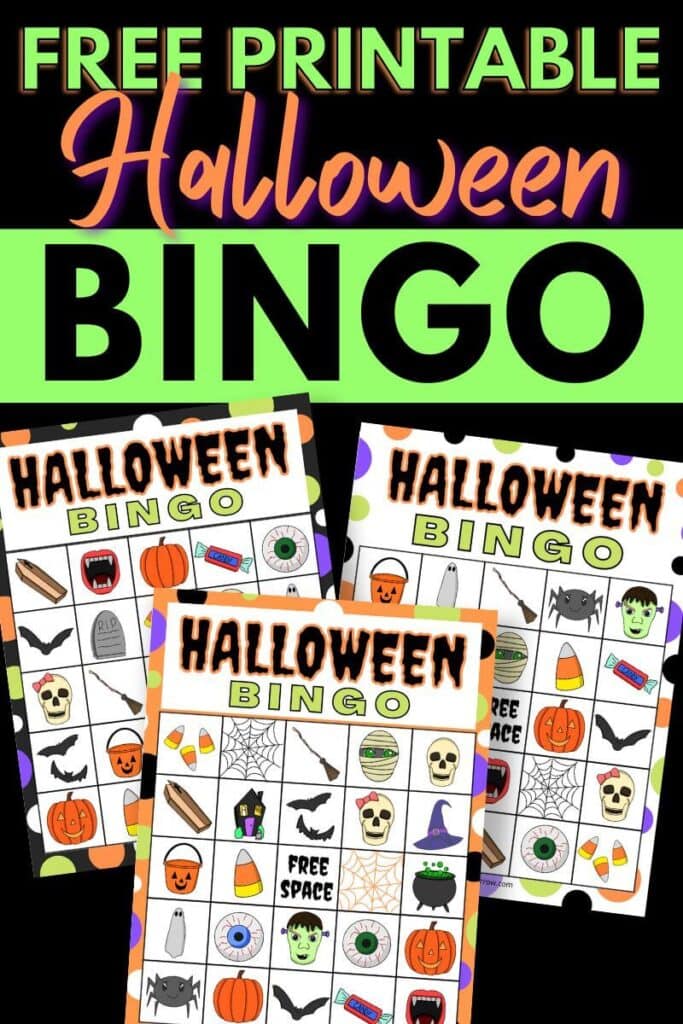 Click HERE to download the free printable Halloween Bingo Cards!
Other Fun Halloween Games for Kids
If your little ones loved this fun activity, then check out some of my other free printable Halloween games and activities for kids:
Hope your kids love this easy Halloween Bingo game and the cute cards! And don't forget to PIN this post for later!