Looking for a printable Christmas light template to make your own crafts or kids' activities? These free printable Christmas light bulb templates and patterns are great for a wide variety of uses!
Christmas crafts, garlands, and gift tags, oh my!
It seems like I already have a ton of different DIY Christmas project ideas but they all seem to include two things… craft paper and a Christmas lights theme. So I made my own Christmas light bulb templates in a wide variety of sizes and colors to make all of my cute holiday projects even easier. And I'm sharing them with you!
If you need free printable Christmas light templates, then just click the links to download them down below!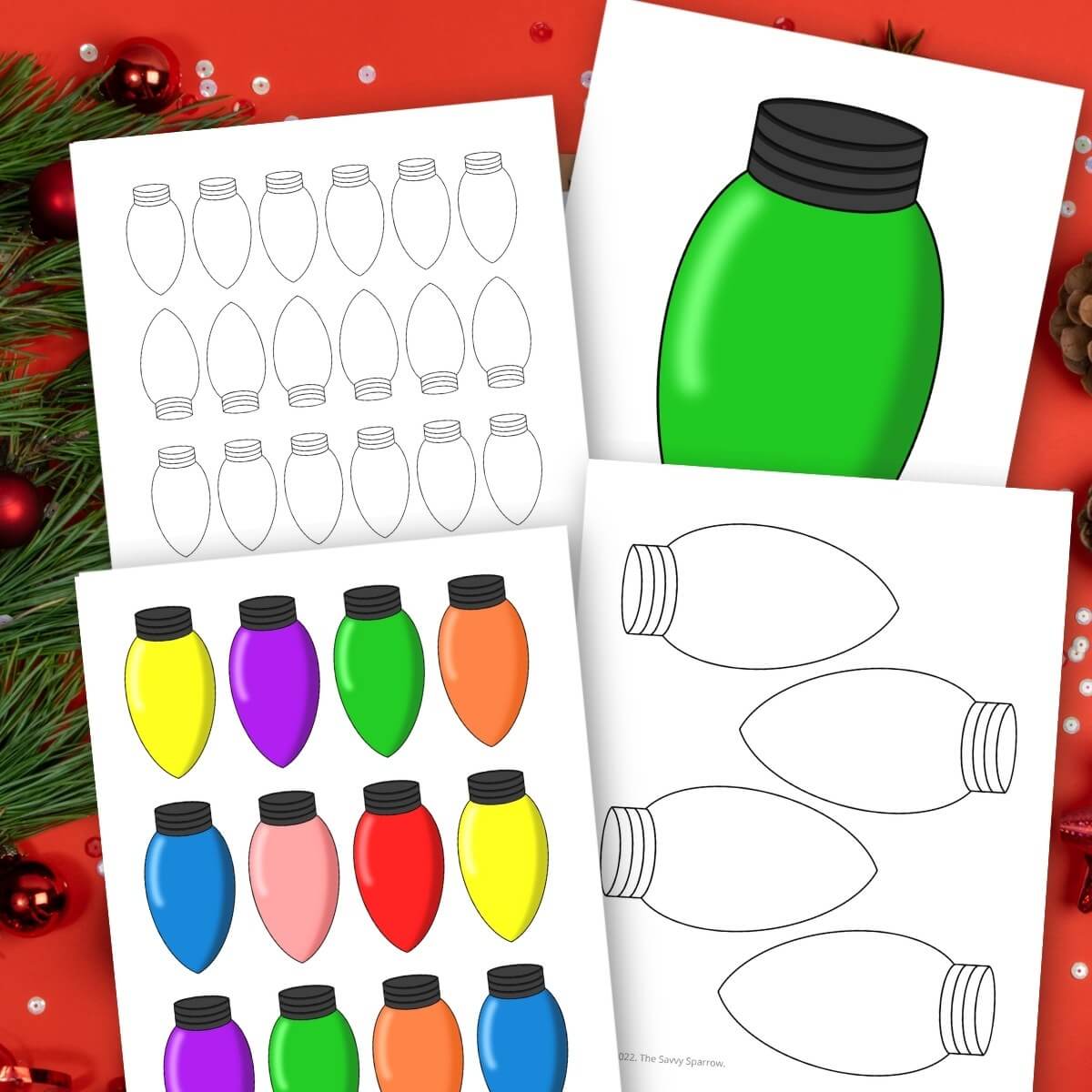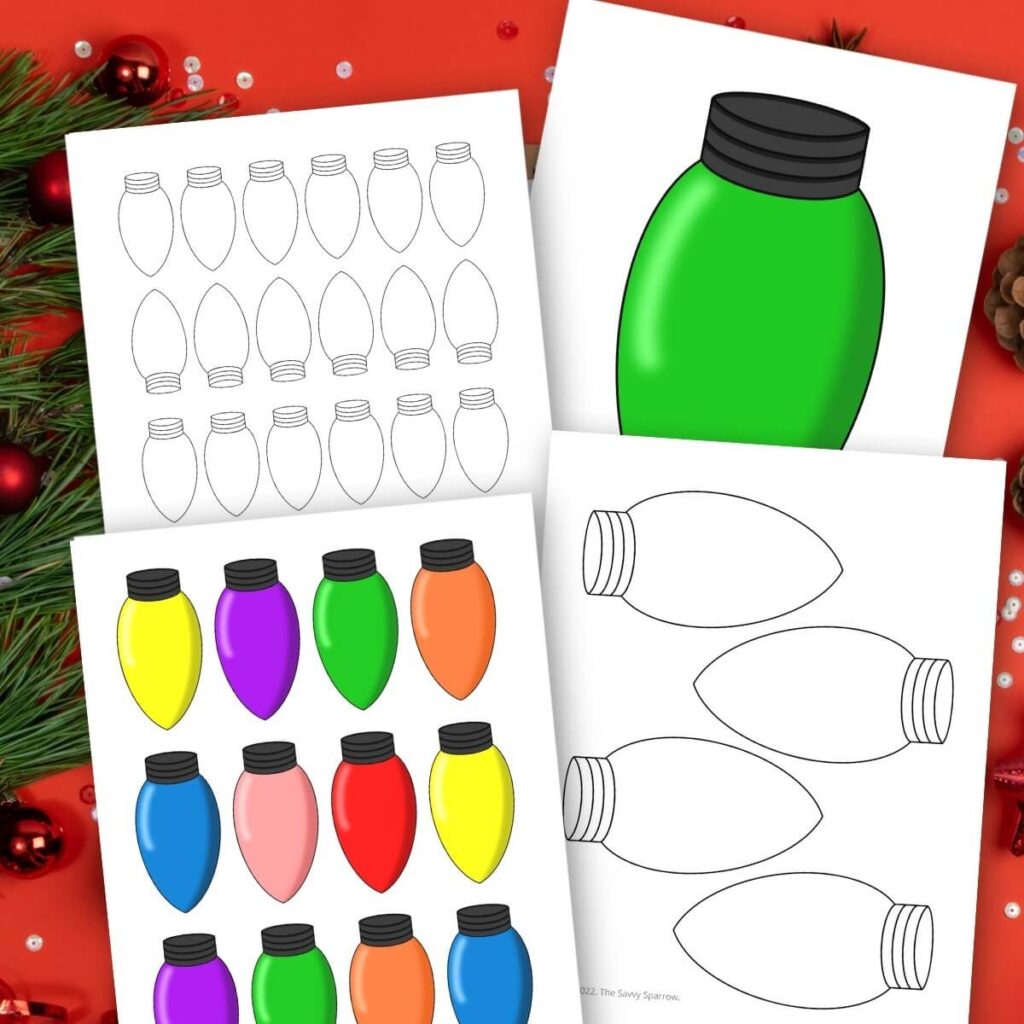 Ideas for Using the Christmas Light Bulb Template PDF
These easy to cut out templates are perfect for a wide variety of holiday crafts and DIY projects. Here are some ideas:
Use the colored templates to make a paper Christmas garland to hang on the fireplace or across a buffet table.
Punch a hole in the top of a cut out Christmas light bulb, thread some string through the hole, and use as printable gift tags.
For teachers, use on a bulletin board or your classroom door.
Use the cut out patterns as crafts for younger kids… Glue small colored squares of tissue paper on them, paint them, or use dot painters.
Suggestions for Printing the Christmas Light Template
Here are some quick tips for using the patterns for all of your awesome Christmas projects:
Print the Christmas bulb templates on the correct paper to match your project.
The paper that you print on will depend on what you're using the pattern templates for. Here are my paper recommendations:
For making paper Christmas garlands or gift tags – Use 65 pound card stock. For my home printer, the 65 pound card stock works nicely without causing any paper jams. If you're going to get the light bulbs printed at a print shop, then you can go with 110 pound card stock for your Christmas decor projects.
For simple Christmas coloring projects for kids – Regular printer paper will work great for a wide variety of kids' crafts. Or if you're going to be painting the lights, then try a slightly thicker printer paper, like 32 pound.
Print on colored paper for easy colored Christmas light bulbs.
If you're looking for colored Christmas light patterns, then you have a few different options. You can:
Print the black and white light bulb template on different colors of colored card stock. Then just cut them out for your colored lights.
Print the colored Christmas light template with the red, blue, green, pink, purple, orange, and yellow lights.
Print the black and white template and then color it in yourself.
Adjust the scale in the print settings for even more size options.
I have included three different sizes of the PDF Christmas light templates – small, medium, and full sheet size large bulbs. But if you still need a different size for your holiday project, then you can always change the "Scale" in the printer window on your computer before printing the patterns.
If you need a smaller size, then adjust the scale percentage down until the print preview looks good for your craft. And if you need a larger size, then you can adjust the scale to a higher number.
Here's a screenshot to show what it looks like on my MacBook computer… I set the custom scale to 80%: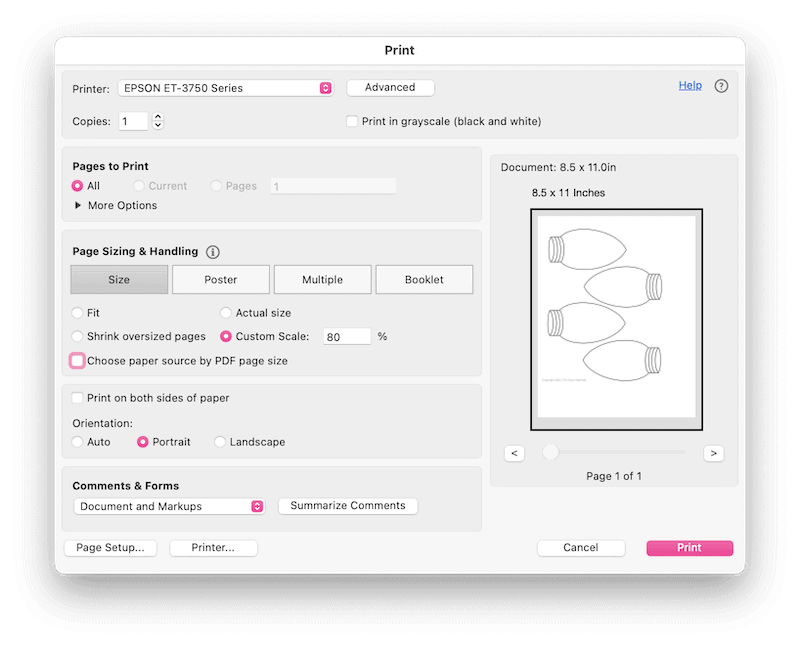 Free Printable Christmas Light Templates
I've got a TON of Christmas light templates and patterns for you to download for free! Everything from black and white outline Christmas light bulbs to small multicolored lights that you can print and use to make your own festive garland!
Just click on the links right below each picture to download the Christmas light patterns that you need.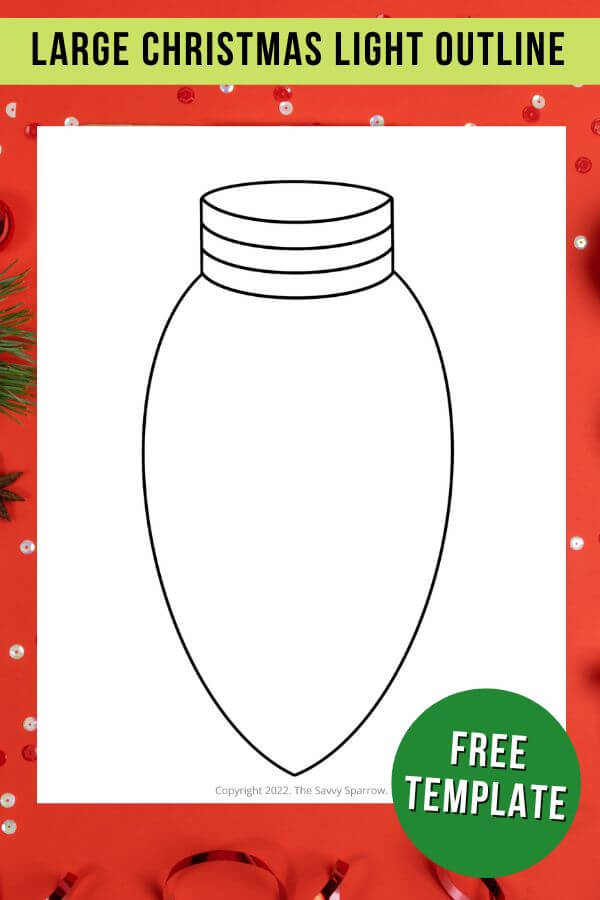 Christmas Lights Outline Template – Large PDF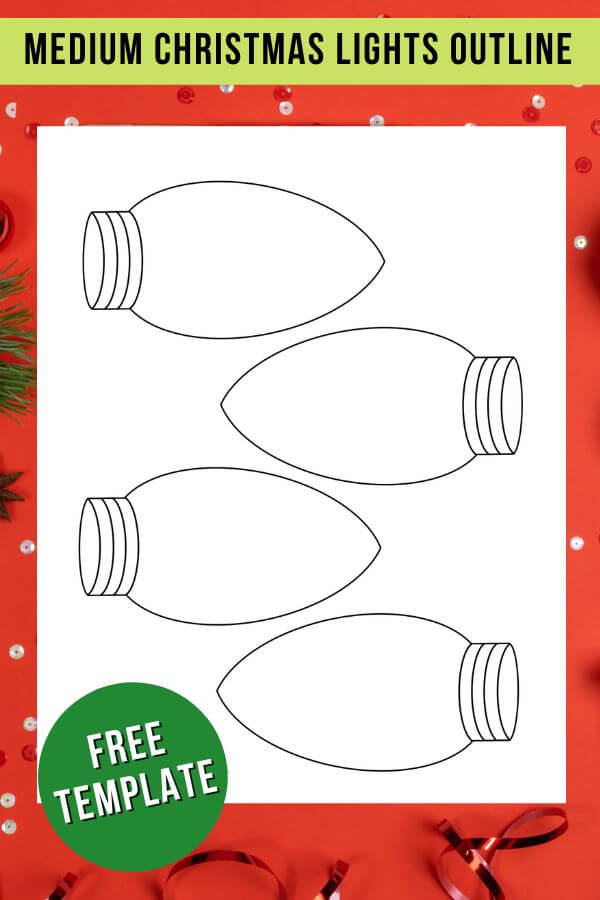 Christmas Light Outline Template – Medium Size – 4 per page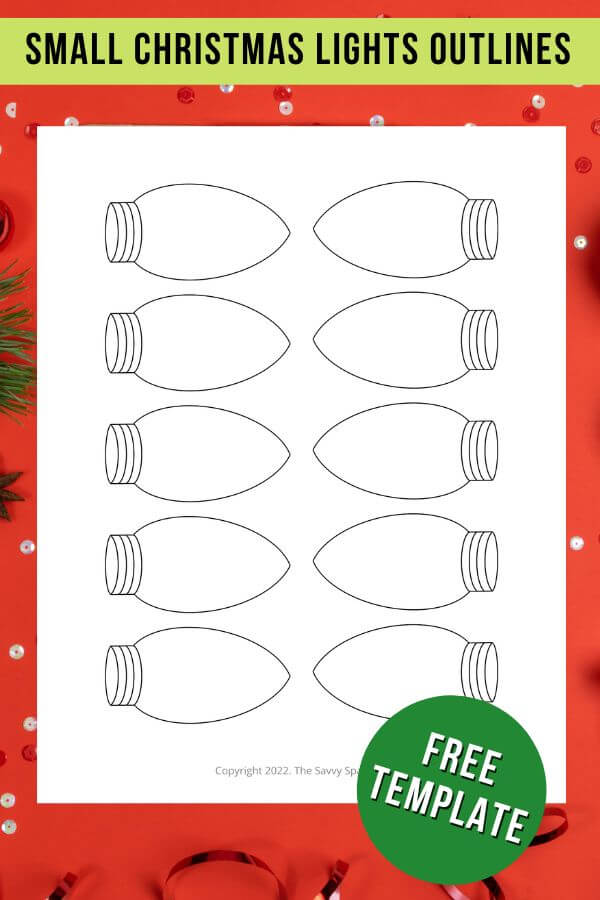 Christmas Light Bulb Outline – Small – 10 per page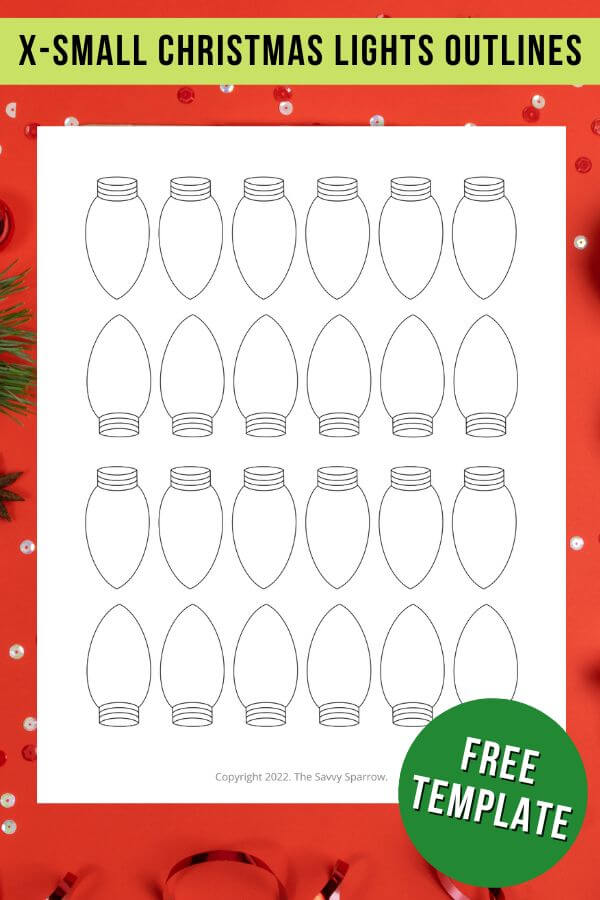 Christmas Lights Outline Template – X-Small Size – 24 per page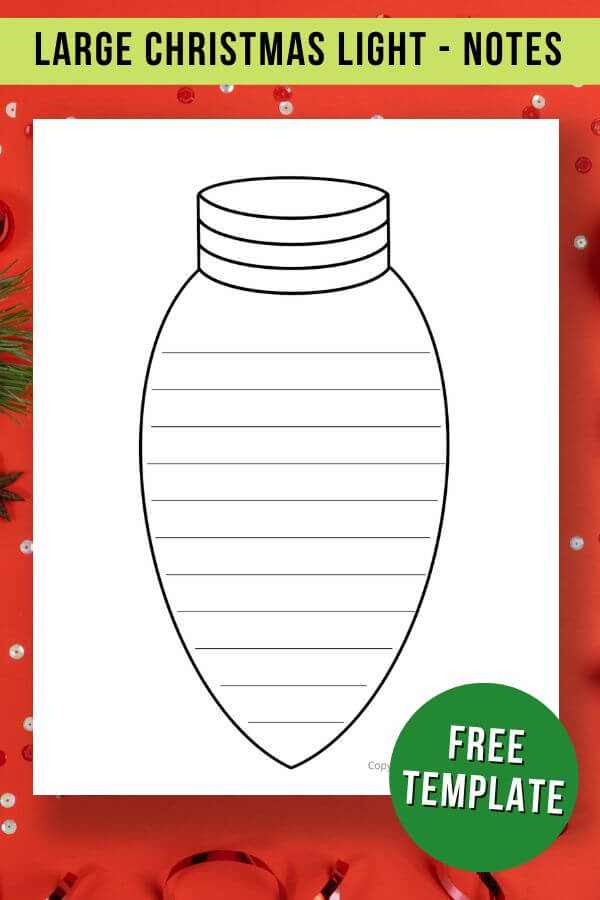 Christmas Light Template with Lines to Write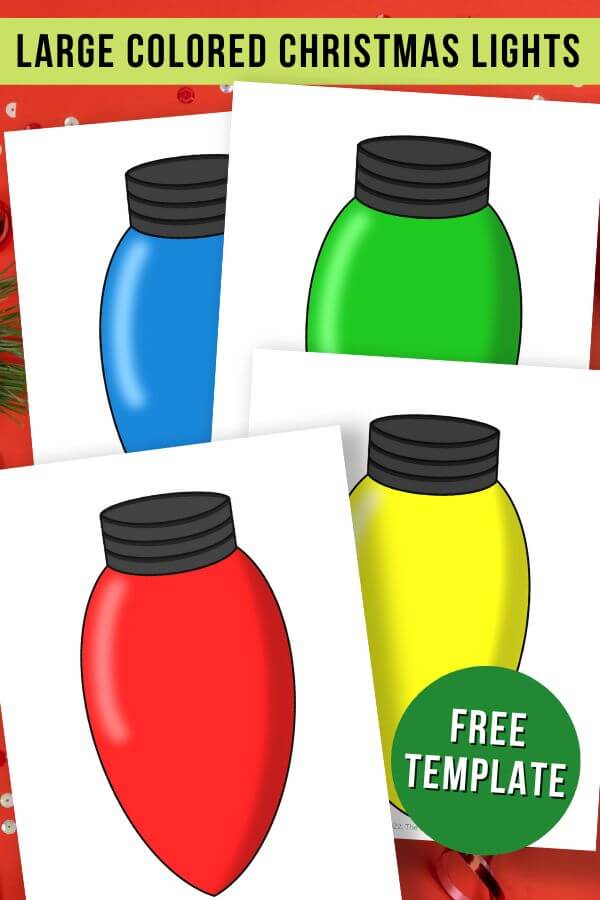 Multicolored Christmas Lights Template – Large Size PDF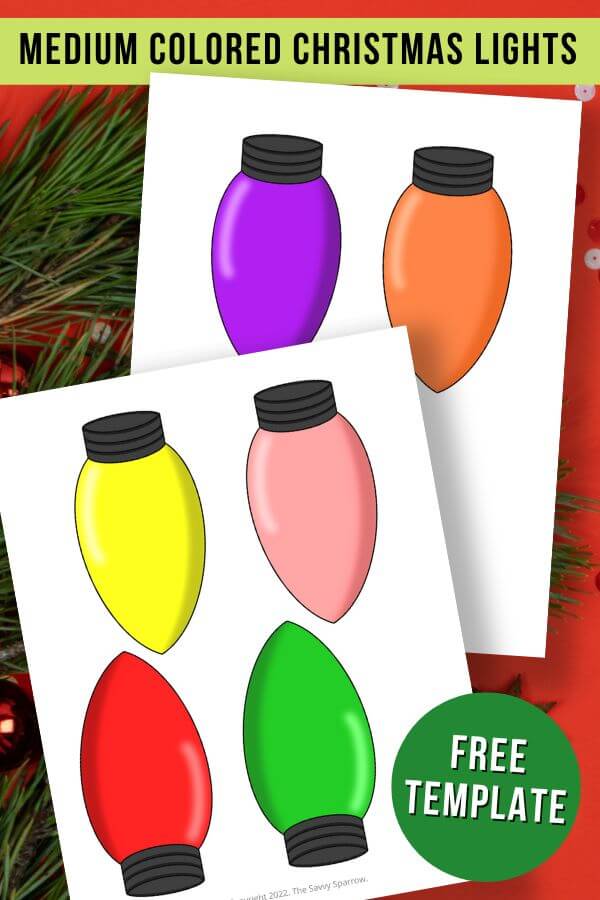 Multicolored Christmas Lights Template – Medium Size Bulbs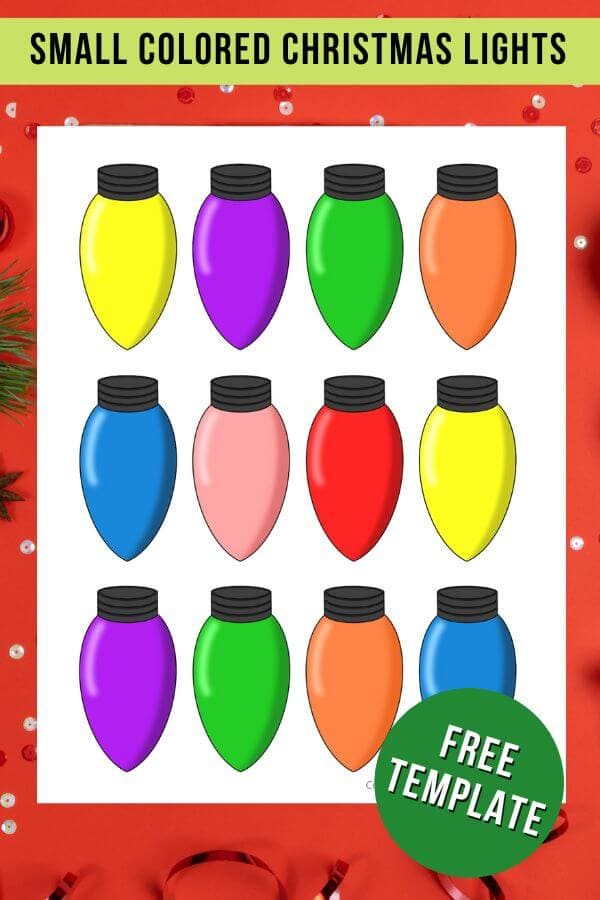 Multicolored Christmas Lights Template – Small Bulbs – 12 per page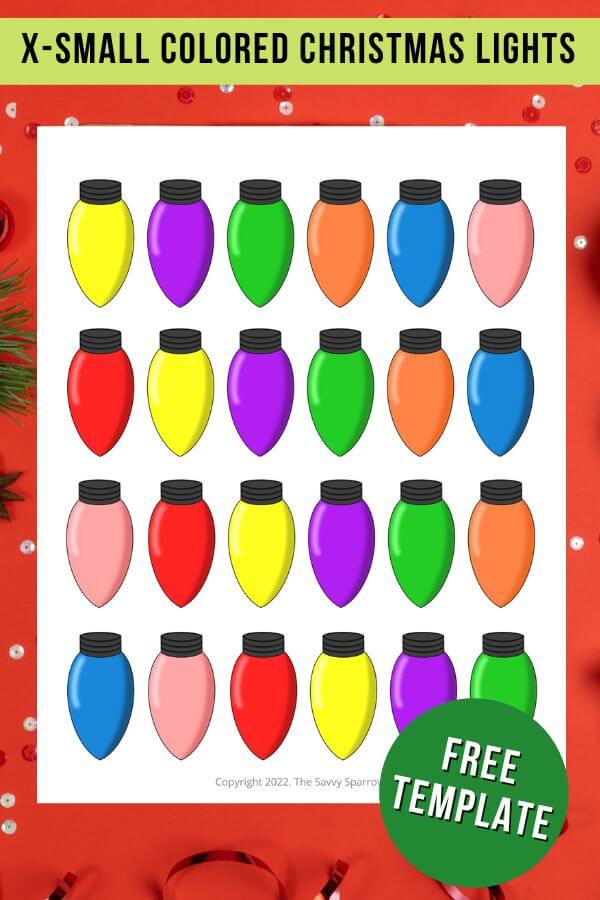 Multicolored Christmas Lights Template – Extra Small Bulbs
I hope these free printables were helpful! And be sure to check out some of my other Christmas printables: