This free water tracker printable can help you keep track of how much water you're drinking each day so you can meet your self care goals!
This summer I have been drinking a TON of water! I've also been going to the bathroom every 20 minutes, but that's probably too much information. Yes, this summer I finally decided to focus on myself.
As a work from home Momma, I have the mentality that any time that I spend taking care of myself, or doing laundry, or exercising is work time that's lost… That's the major downside of not having a set work schedule and working where you live.
So my self care kept getting put on the back burner.
But not this summer! I set a goal to walk at least one mile every morning and drink at least 8 glasses of water each day. And with the help of these cute free printable walking logs, I've been doing pretty well!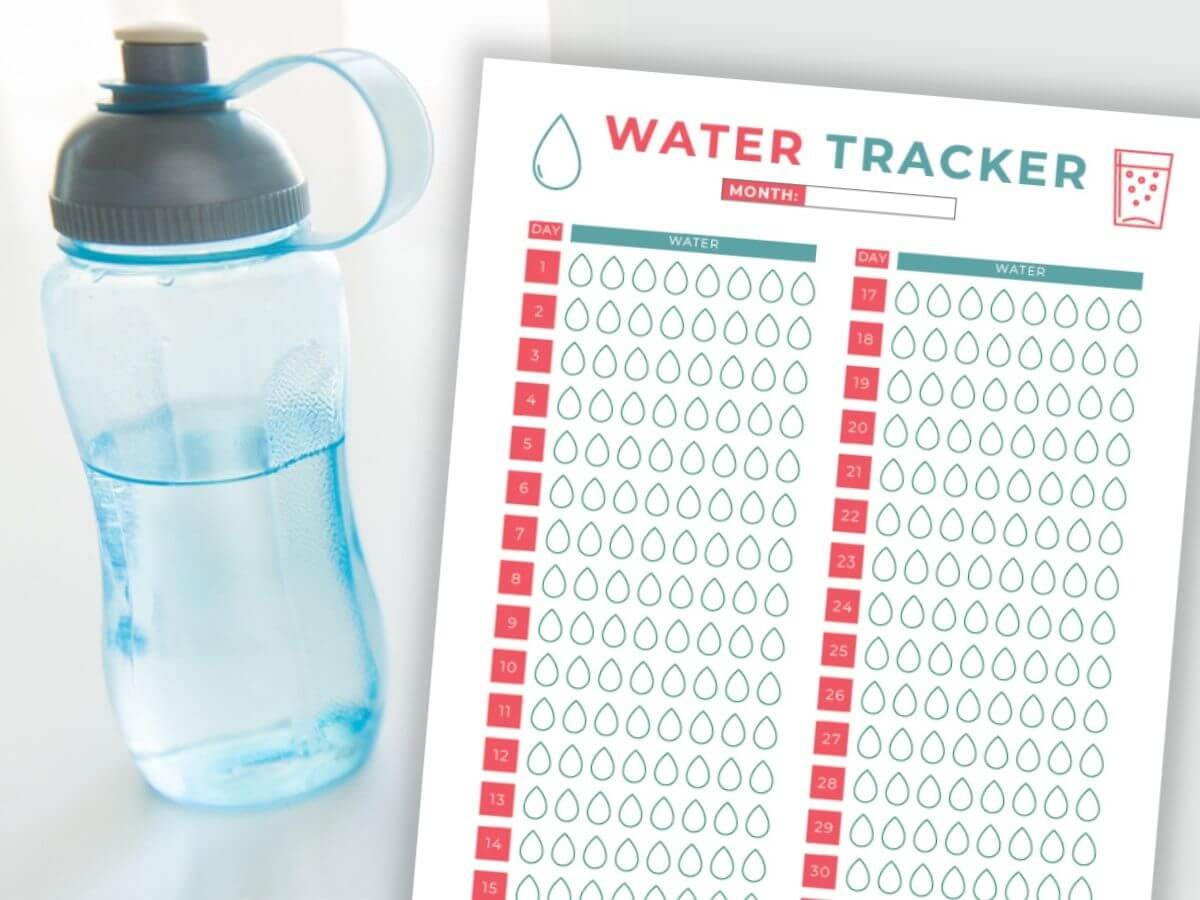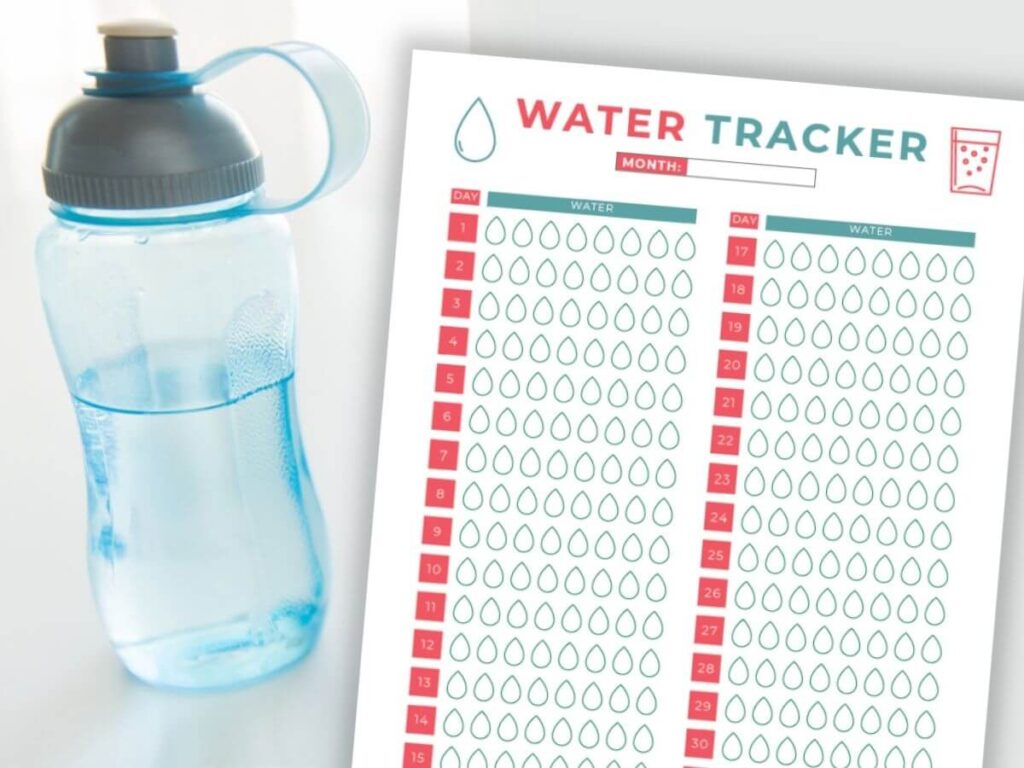 If you have a personal goal to drink more water also, then using a water tracker printable can help! Here are some tips for how to track water intake:
How Much Water Should You Drink Each Day?
There's a lot of debate surrounding how much water you should drink each day? I've heard so many different opinions, but the two most popular answers that I've heard are:
8 cups a day (8 ounces each) – 8 cups x 8 ounces = 64 ounces
half of your body weight – So if you weigh 150 lbs, you should aim to drink 75 ounces of water each day
Some people even aim for drinking an entire gallon each day, which may or may not be a good idea.
I recently asked my nutritionist about water intake, and she advised that 8 cups (or 64 ounces) is a good goal, so that's what I'm aiming for.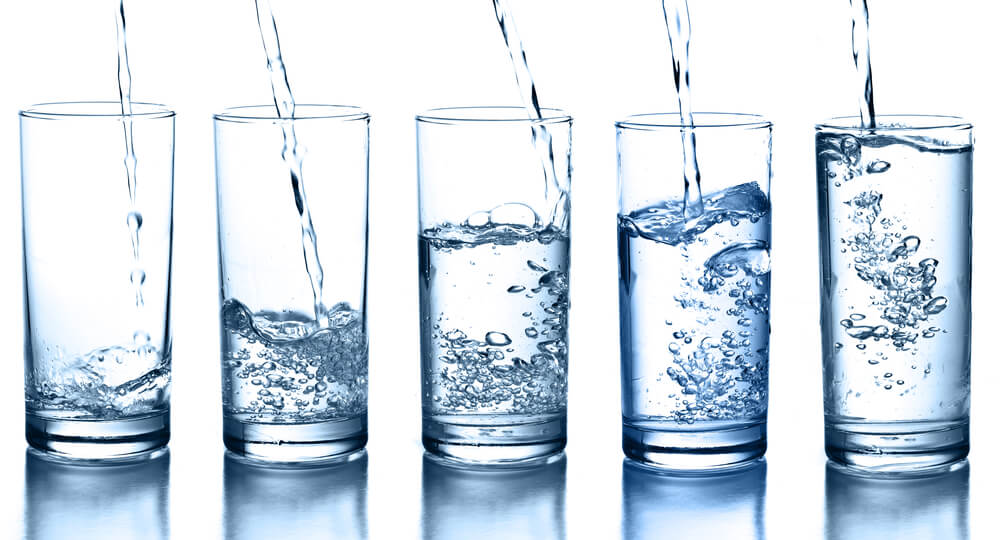 *This post contains affiliate links, which means if you click a link and make a purchase, I earn a commission at no additional cost to you. Read my full disclosure for more info.
How to Track Water Intake – 4 Options
Once you have a specific water intake goal, you need to have a way to track how much water you are actually drinking. It's difficult to remember exactly how much you've consumed, especially if you're busy keeping up with your toddlers or running a business, so these water trackers can help:
Use a Water Tracking App
You know the old saying "There's an app for that"? Well, the same is true for tracking your water intake. If you like having everything conveniently located on your phone where you can always access it, then an app may be the best solution for you. Healthline has a great review of the best water tracker apps here.
Water Intake Tracker Bottles
I'm sure you've seen these types of water tracker bottles that are printed with the number of ounces and cute motivational sayings like, "Keep going". If not, you can find a very highly-rated water tracker bottle here.
While these do seem to be a good idea in theory, most of these bottles hold 64 ounces of water or more, which can get heavy. It's not exactly the easiest bottle to throw in your purse on the go, and many don't even fit in a standard car cup holder. Also, if you like to drink cold ice water, then these bottles probably aren't for you, because they won't keep your water cold all day long.
Self Care Planners
Many self care planners have a dedicated space for tracking water intake, among other healthy habits. I've rounded up some of the best self care planners you can buy here.
Free Water Tracker Printable PDF
Want this super cute free printable water intake PDF? Just click the link down below to download it: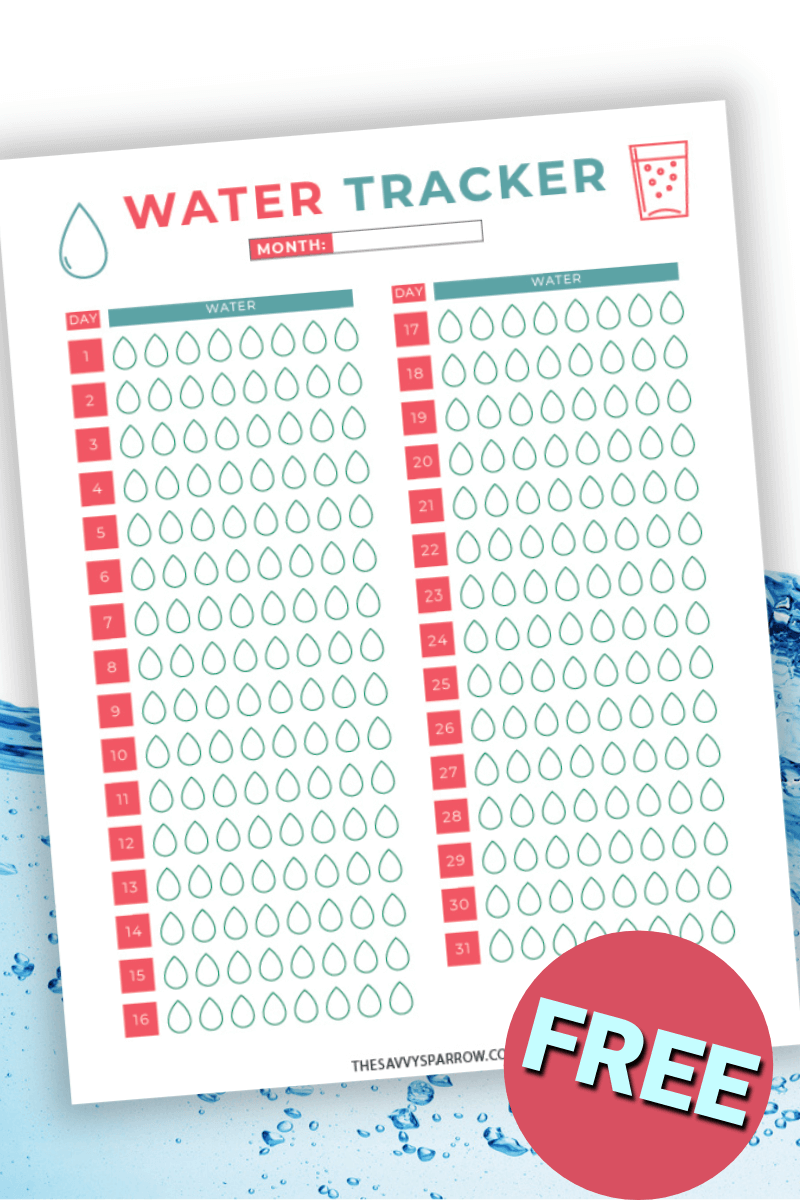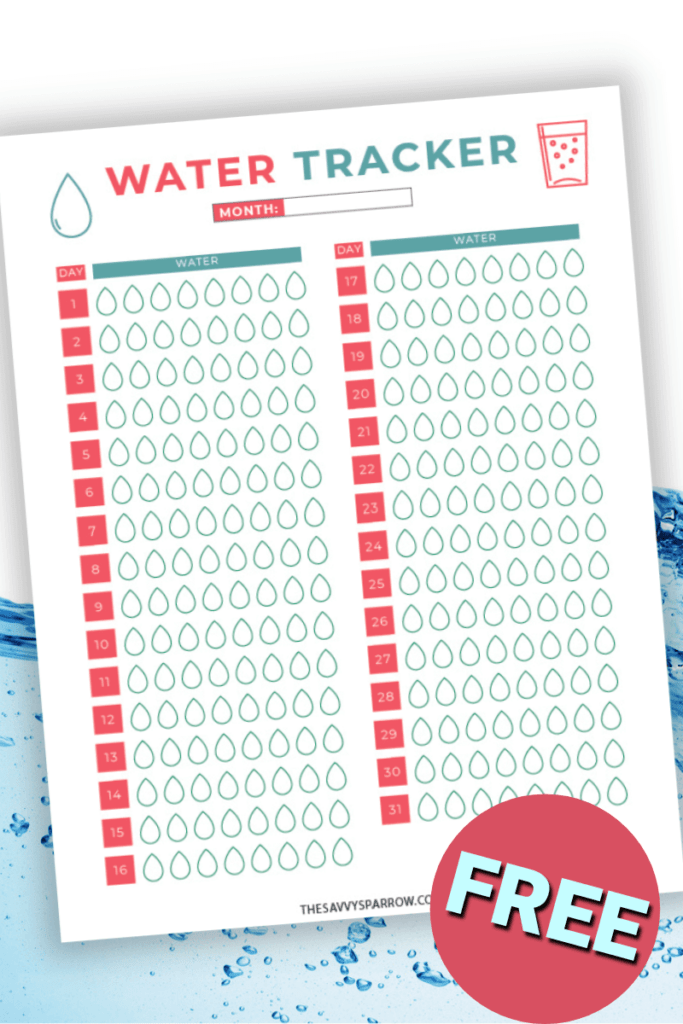 Free Printable Water Tracker PDF – Click HERE!
Other Printable Trackers
Printable trackers are a great tool to use to help you meet your personal, financial, or health goals, because all you have to do is press "Print" and then hang the PDFs on your fridge or add them to your bullet journal. These simple worksheets can serve as daily reminders, and they can help you stay motivated… especially if you're one of those people that adds things to your to-do list after you've already done them, just so you can check them off (hand raised high!).
Want other printable trackers to help you meet your goals? Check out these posts: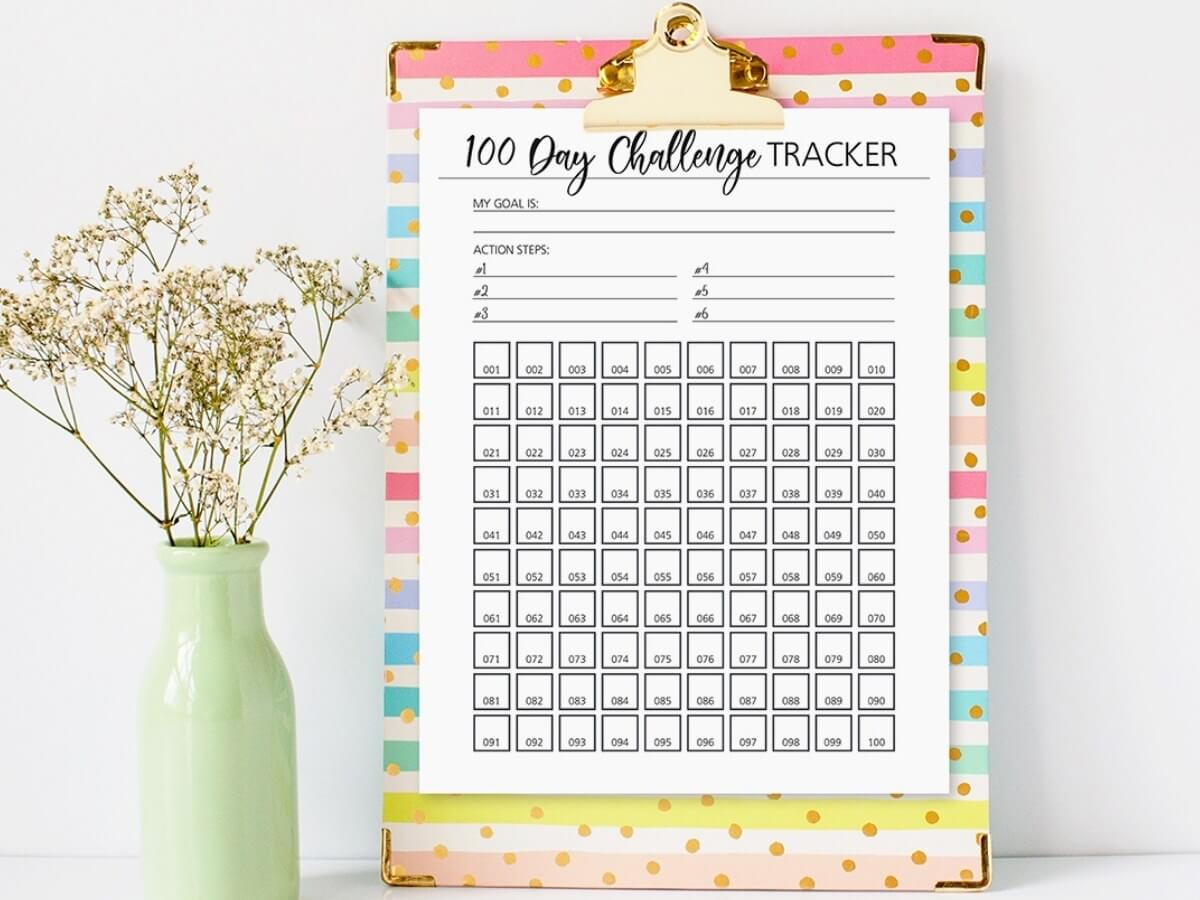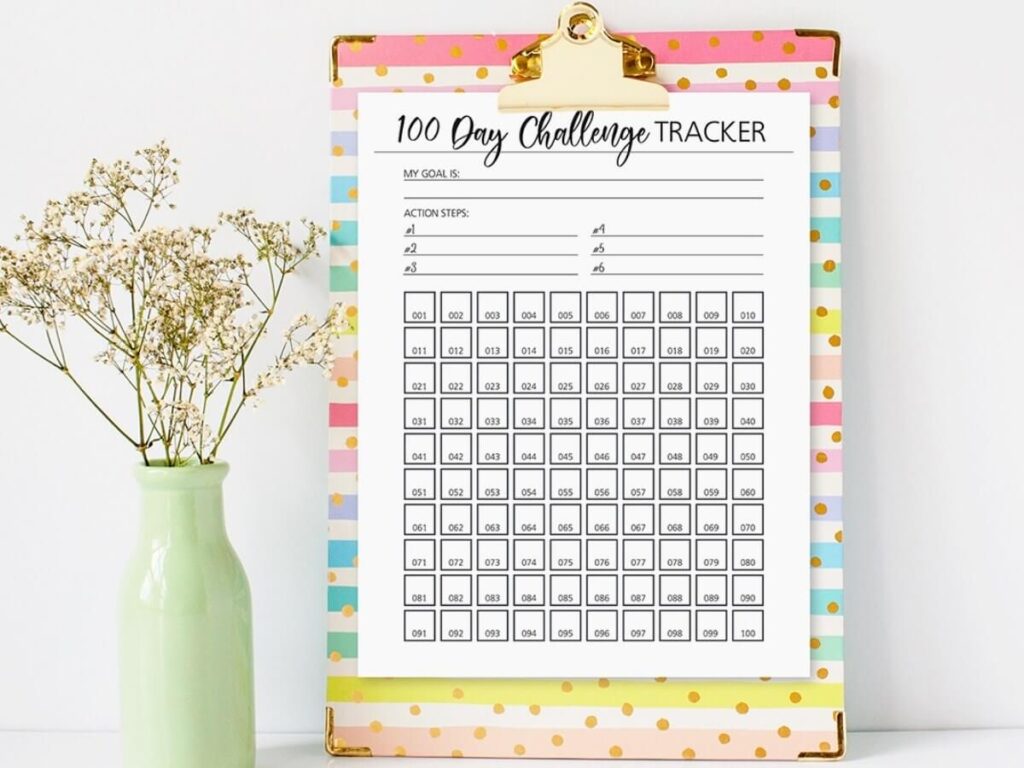 And happy nesting!