These 30 nice things to do for your husband will have your hubby feeling super loved! Use the Free 30 Day Marriage Challenge printable to challenge yourself to do small acts of kindness for your spouse every day of the month!
If you've been following me for a while, you know that I'm madly in love with my husband.
Even though we've been together for 19 years (and married for 13 years), I still love him just as much as I did when we were crazy teenagers going on ice cream dates after his high school baseball games.
I thank God for my husband and our marriage every single day. I am genuinely HAPPY in our marriage, and I LOVE being married to my "Boogie".
(I credit that to these 10 Best Ever Marriage Tips!)
If you check out my marriage advice post, you'll notice that #4 on my list is "Do whatever you can to make your spouse's life easier". That little nugget of wisdom comes from the pastor that did our marriage counseling, and it's still something that my husband and I try to do everyday.
But, I decided to take it one step further, so I also would add:
"Do whatever you can to make your spouse's life HAPPIER"!
And to help with ideas of nice things to do for your husband, I came up with this big list of 30 creative ideas:
30 Nice Things to Do for Your Husband
Bring him his favorite coffee drink at work.
Detail the interior of his car.
Make him a cake and write "I love you (Insert Pet Name Here)".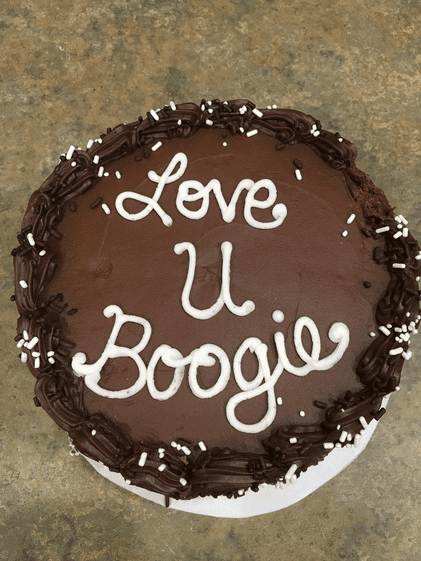 *This post contains affiliate links, which means I earn a commission if you click a link and make a purchase, at no additional cost to you. Read my full disclosure here.
Give him a foot rub, complete with a little mini pedicure with foot filing and lotion.
Call him during the day and, when he answers, start singing "your" song to him. My hubby and I call each other all the time and start singing Rod Stewart's "Have I Told You Lately That I Love You" (our first dance song from our wedding!). Neither one of us can carry a tune, so it's a funny little way for us to brighten each other's day for a minute.
Bake his favorite cookies.
Send him one of these 30+ Funny and Flirty Text Messages to Send Your Husband.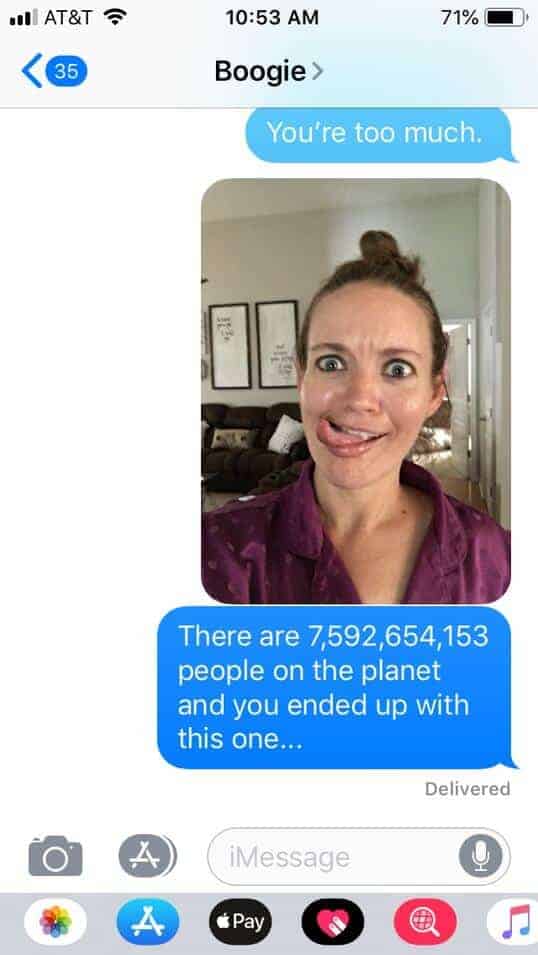 Make him breakfast in bed.
Buy him a small "Just Because" gift. Check out these GREAT gift ideas for your husband!
Give him a back massage.
Make a list of the things you love most about him and leave it in his gym bag, his lunchbox, or some place that he'll find it during the day.
Buy his favorite snack at the grocery store.
Meet him at lunchtime at his work with a surprise picnic.
Make his favorite dinner and serve it by candlelight.
Watch a sports game with him. Like really watch it… cheer for his team and ask questions when you don't understand a call. Take a genuine interest in what he enjoys.
Write a sweet little love note and leave it on his steering wheel. Or try the printable sticky love notes from The Dating Divas.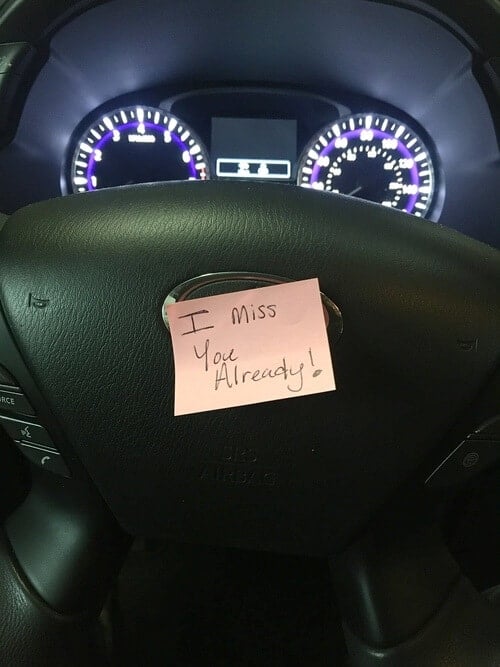 Plan a surprise date at his favorite restaurant.
Make his coffee or smoothie for him in the morning.
Throw his towel in the dryer while he's in the shower. Then when he gets out, give him the nice and warm towel to dry off with.
Rent a movie that you know HE will enjoy, even if it's not what you want to watch.
Let him sleep in… Keep the kids quiet by taking them for a walk around the neighborhood or out for breakfast.
Make him a special lunch to take to work.
Buy him a gift card to his favorite store.
Make him a DIY Love Coupon Book filled with coupons like "Good for One Car Wash" or "Good for One Back Massage". Or, you can buy pre-made coupon books for your husband here (affiliate)!
Buy his favorite bottle of wine/beer and have it waiting for him when he gets home.
Take a sexy photo of yourself and set it as his phone backdrop when he isn't looking.
Make a new recipe that you know he'll enjoy! This Easy Game Day Taco Dip is my husband's favorite!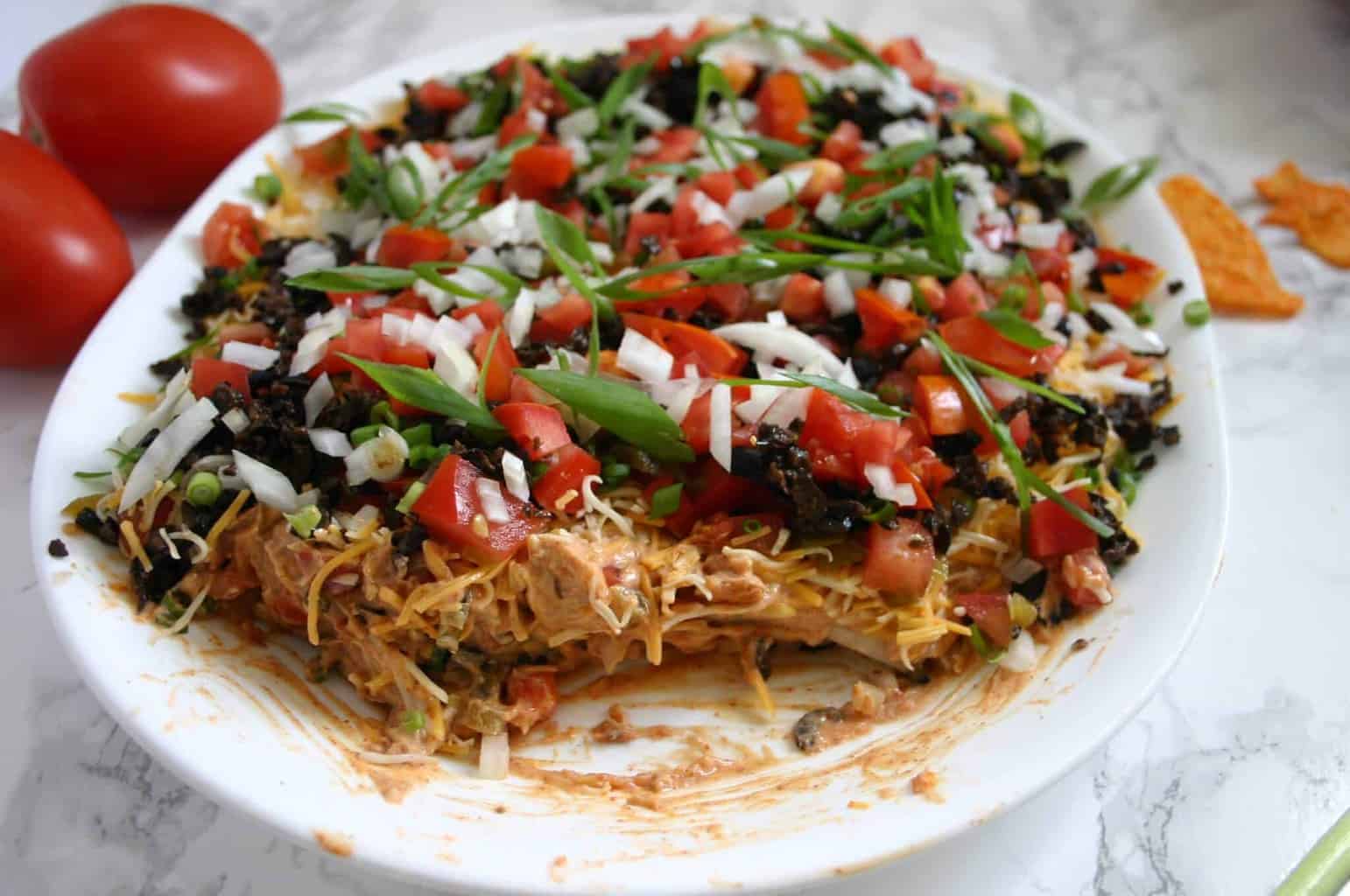 Spend time cleaning the house top to bottom while he's gone for the day. Let him come home to a nice and clean house!
Pick up HIS favorite takeout for dinner. Hint – It's probably not a salad. 🙂
Bring home his favorite ice cream from the grocery store.
These are just a few nice things to do for your husband! There are a million other things that you can do to show your husband you love him and appreciate him.
For instance, if he LOVES to fish, offer to go with him one day… or at least run to the bait shop to pick up his minnows for him.
Or, if he LOVES to play golf, set up a tee time for him and his friends.
Nice Things to Do for Your Husband Based on the Love Languages
Did you know that you can do specific things to show your husband that you love him based on his love language?
For instance, if his love language is Quality Time, then you may want to focus on ways that you can give him your undivided attention, instead of putting all your energy into buying him the perfect gift.
If you have no idea what the Five Love Languages are, then I suggest heading to this post on 50+ Ways to Show Your Husband Love Based on His Love Language. From there, you can take the Love Languages quiz to find out how to tailor your actions so that your husband feels the most loved!
And if you want a printable list of nice things to do for your husband, then you need to…
Get the "Deed a Day" Challenge for Spouses!
Let's face it… life is hectic!
Between laundry and cooking and chauffeuring kids here and there, it can be difficult to remember to do nice things for your husband.
So, to make it a little easier on you, I created a FREE printable challenge to encourage you to try these nice things to do for your husband! I call it my "Deed a Day" Challenge for Spouses, and you can grab it for FREE in my FREEBIES LIBRARY!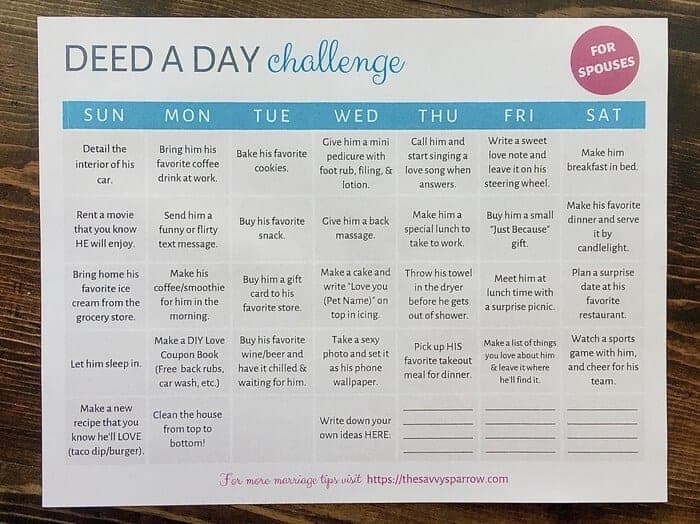 Just use the form below to sign up for my FREE email newsletter, and I'll send you the password to my Freebies Library as a gift!
Then, just print out the 30 day marriage challenge of doing nice things for your husband, and cross off each day as you go!
If you intentionally do something nice for him everyday, I guarantee that your husband will feel like your priority, and he'll feel like he's got the best wife in the world… (That's you!).
Now get to showering your man with love… or showering WITH him! Wink wink.
And don't forget to PIN this post for later!