This Picture Book Scavenger Hunt is a fun and easy activity to keep your kids busy at home! Grab the free printable books scavenger hunt checklist now to keep your kiddos entertained for a while!
Scavenger hunts are having a moment.
They're like the "it" activity for kids of 2020. Maybe it's because our kids are spending WAY more time at home, and desperate Mommas like us are in need of fun and easy activities to keep them constantly entertained.
And it doesn't get much easier than printable scavenger hunts. Whether it's a neighborhood scavenger hunt or a holiday-themed scavenger hunt to look for Christmas lights or Halloween decorations, you can count on simple printable scavenger hunts to keep your kids busy for at least a good half hour.
So when I had the idea for this Picture Book Scavenger Hunt, I kind of gave my Mom-self a pat on the back. What's better than combining an easy printable activity with a good excuse to pick up a book?!
Yup, this printable Picture Book Scavenger Hunt is kind of like a DIY Look and Find… With the checklist of items, your child can look through the pages of their favorite books or magazines (anyone else a HUGE fan of Highlights magazine for kids?!) and find the items on the list. Easy peasy!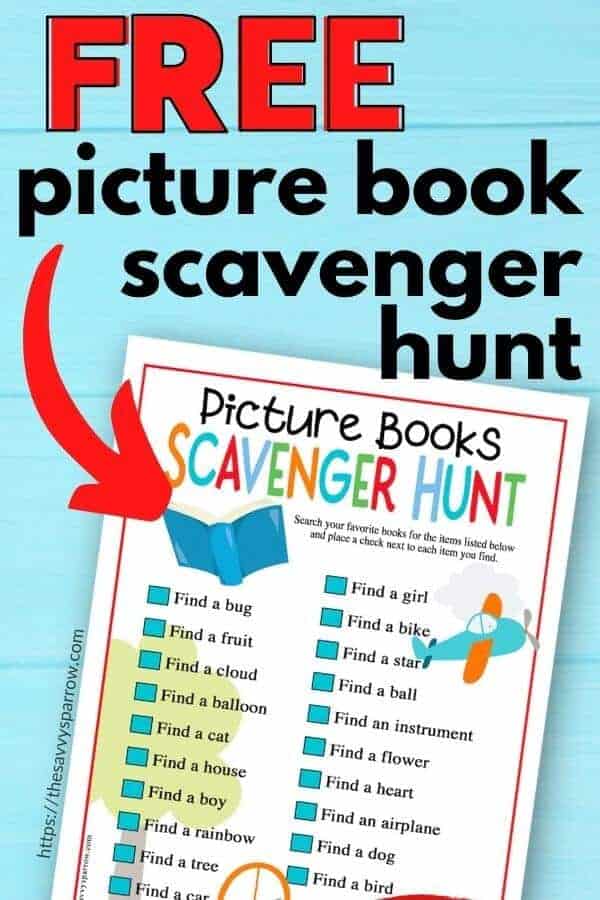 Here are some tips for doing this fun and easy activity with your kids:
How to do a Picture Book Scavenger Hunt
What you need to get started
a printable checklist of pictures to find in the books – You can grab my free printable at the end of this post!
a variety of children's books or magazines with pictures
pencil or crayons to cross off items on the scavenger hunt list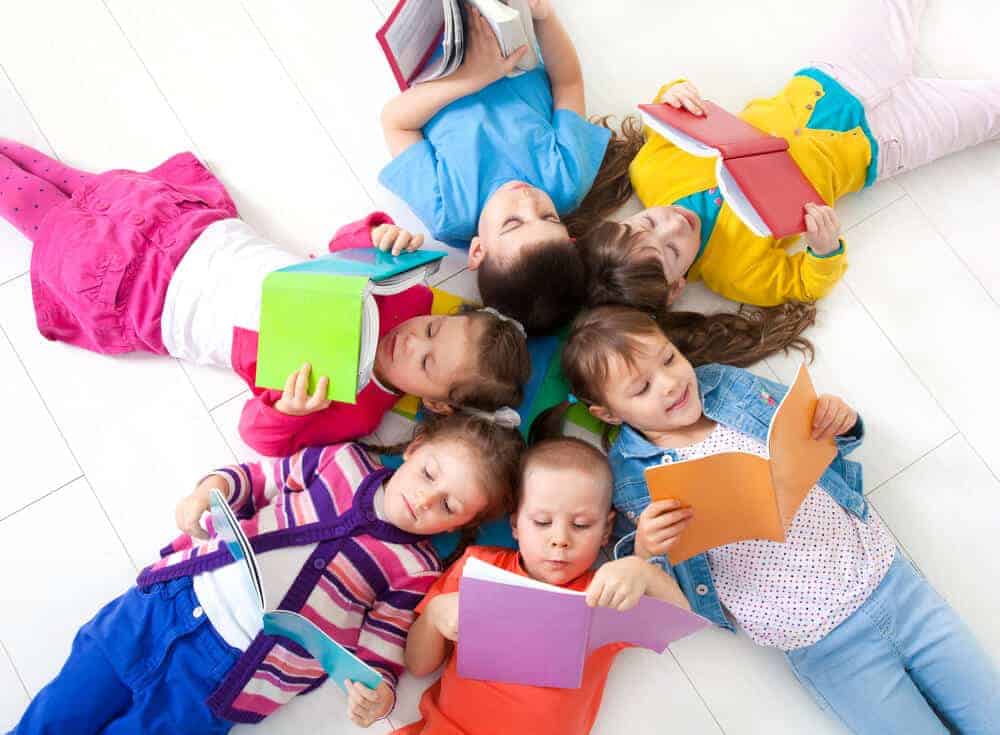 How it works
Doing this scavenger hunt is super simple! All you need to do is gather up a good variety of children's picture books, give your child the printable list of items to find, and have them look through the books to find the items on the list.
This is also a great reading exercise because your kids will need to read the items on the list. I purposely included easy-to-read items like "cat" and "ball" so that kids can work on sounding out the words themselves.
You can even take the scavenger hunt printable to the library with you as a fun and FREE activity to get the kids out of the house! Just plop your kids down in the children's book area and let them enjoy this fun activity.
Make the scavenger hunt challenging for older kids
Just because this scavenger hunt involves picture books, doesn't mean you have to limit it to your toddlers! To make this into a fun activity for your older elementary-aged kids you can:
Use Look and Find books – The pictures are much smaller and closer together, making it more difficult to find the items on the list.
Set a time limit – Challenge your older kids to find all of the pictures on the list in a set time, like 15 minutes. You could even set an alarm on your phone to go off when time is up.
Make it a fun competition – Pit siblings against each other to see who can find all of the pictures first.
Printable Picture Book Scavenger Hunt Checklist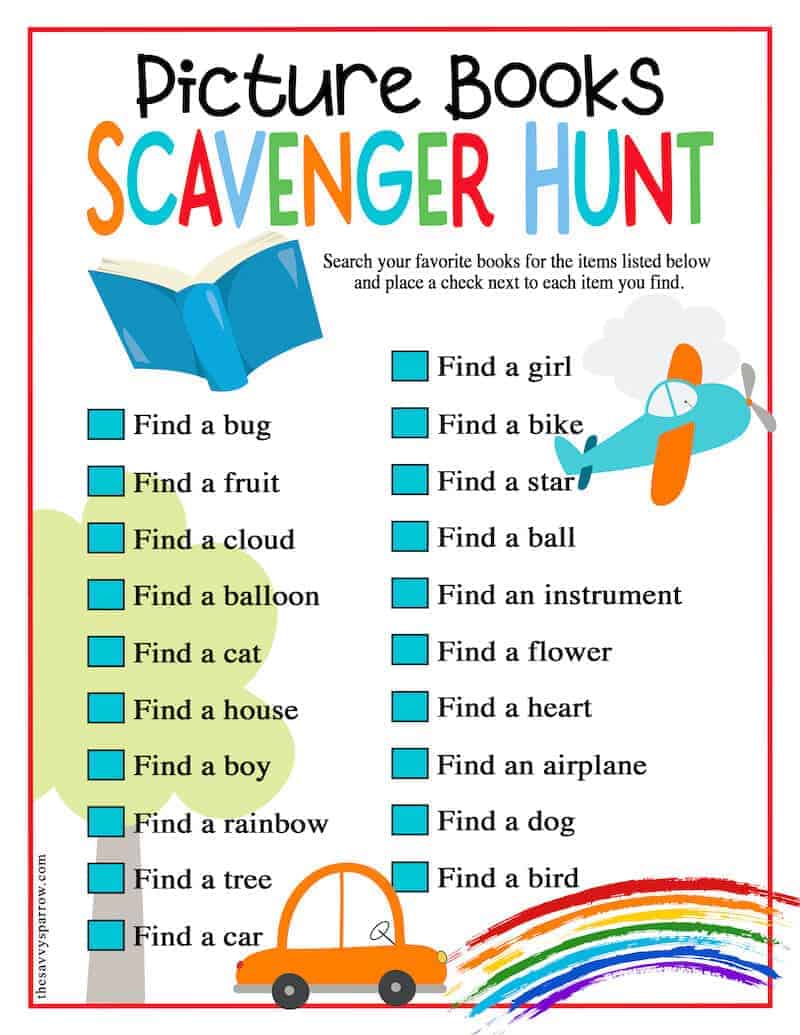 Want my FREE printable picture book scavenger hunt? It's available in my FREEBIES library, along with loads of other printable kids activities, like this neighborhood scavenger hunt for kids and teens!
When you sign up for my FREE email newsletter, I'll send you the password to the library as a Welcome Gift! Just use the form below!
Want other fun reading activities for kids? Try a Kids Reading Challenge! Go here for some great ideas for how to do a reading challenge to encourage your kids to read: Reading Challenges for Kids – Make Reading FUN Again!
Or visit Reading Rockets for more reading and writing activities for kids.
And happy nesting!