If you're looking for the best zip up bedding for kids with bunk beds or daybeds, then you're in the right place! Find out how zipper bedding for kids can make your Mom life easier in this Beddy's review, complete with a video to show how zipper bedding works!
Wouldn't it be lovely if your perpetually messy 6 year old could somehow figure out how to make her bed each day, without an Act of Congress?
I know… you're not asking for her to dust all the baseboards or vacuum the stairs. You just want her to make her bed. It's not a lot to ask, but to her it's like climbing Mount Everest.
My own 6 year old has recently started telling me that she doesn't have "octopus arms" when I ask her to pick up more than one thing at a time. Ha. The things that kids come up with, am I right?!
But, the one chore that she does do perfectly every morning is making her bed. And, she actually LOVES doing it. What's my secret?
We have a Beddy's, the absolute hands-down best zipper bedding for kids!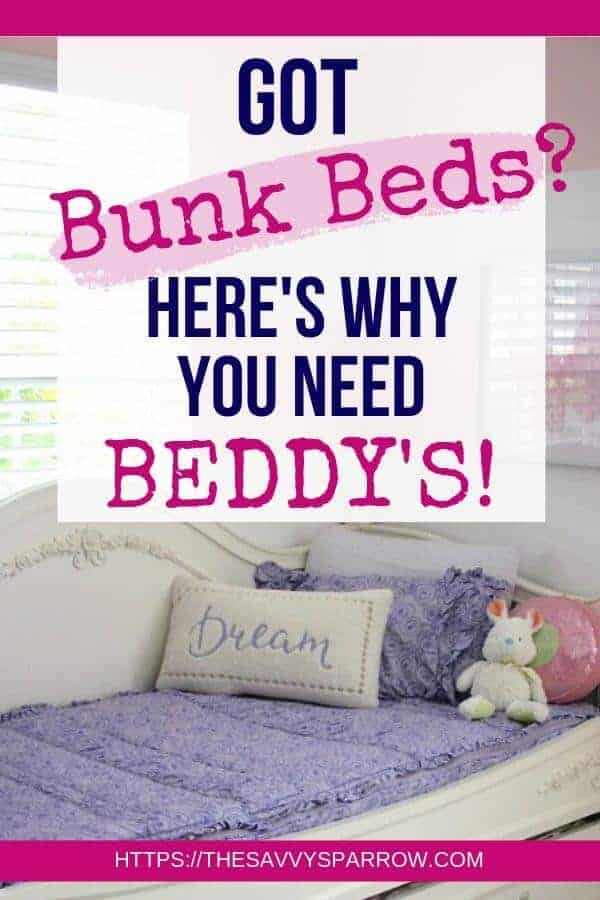 *Side Note – Beddy's is not paying me to write this Beddy's review, nor did they send me any bedding for free. I paid for my daughter's Beddy's zip up bedding, and it is legit my favorite thing in her room, which is why I'm sharing this Beddy's Review with you. (Take one chore off your Mommy plate, and let your kids make their own beds perfectly every morning!).
While this post is NOT sponsored, it does contain affiliate links, which means I may earn a small commission from these links at no additional cost to you. Read my full disclosure here.
Wait, What the Heck is Beddy's?
There's only one word needed to describe Beddy's zipper bedding… pure genius. Okay, two words.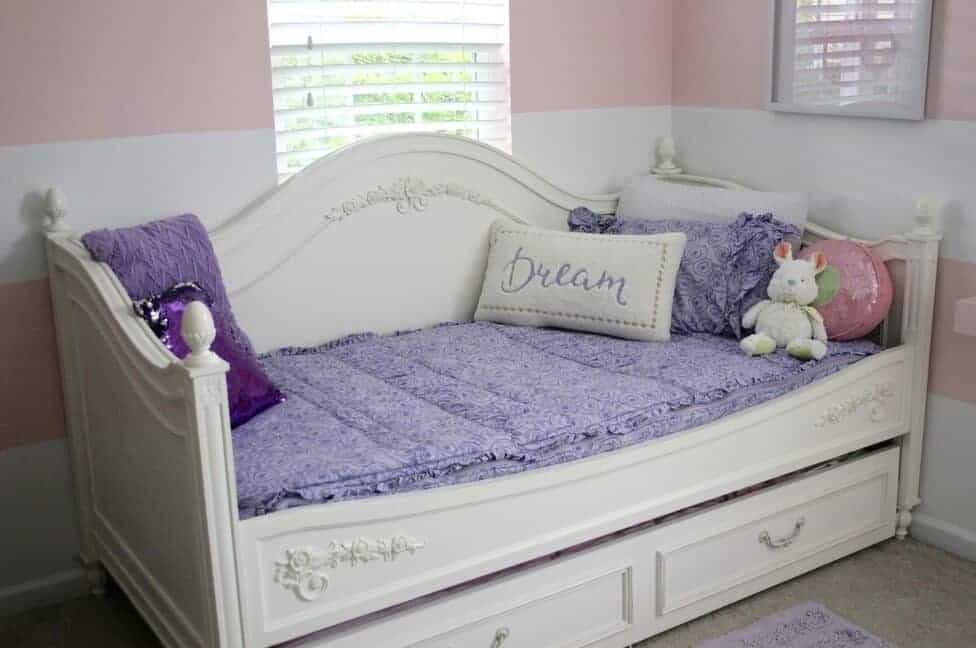 Beddy's are all-in-one bedding systems consisting of a fitted sheet, minky blanket interior, and quilted cotton exterior – all combined into one beautifully designed, super easy to make, high quality zip up bedding system.
Imagine you sewed a fitted sheet to the bottom of a super comfy and soft sleeping bag. That's basically Beddy's.
How Does Beddy's Zipper Bedding for Kids Work?
To really understand how Beddy's zipper bedding works you've got to see it in action!
Check out this video I made to show you how easy it is for your child to make their own bed with Beddy's zipper bedding:
My 5 Favorite Things About Our Beddy's
The Stay-in-Place Fitted Sheet is NO JOKE!
The fitted sheet part of the Beddy's has deep pockets to accommodate a mattress up to 15″ thick. And, unlike many regular fitted sheets, a Beddy's has super durable and thick elastic around the entire bottom edge to keep the bedding securely in place on the mattress.
No more having to readjust the fitted sheet every night from where your elastic is wearing out and leaving your mattress exposed by morning.
In fact, not once have I had to readjust the fitted part of my daughter's Beddy's bedding. Put it on once and it stays in place!
A Beddy's is Super Soft and Comfy!
Raise your hand if you love a minky blanket? Me, too!
And that's exactly what's inside a Beddy's bed system… the softest minky fabric to keep your little one nice and cozy all night.
And, unlike a sleeping bag, a Beddy's has "comfort panels" that extend the size of the blanket by an additional foot on both sides. Plus, these extra fabric panels keep the zipper part covered and provide a little extra warmth without having to sleep with the sides of the bedding zipped up.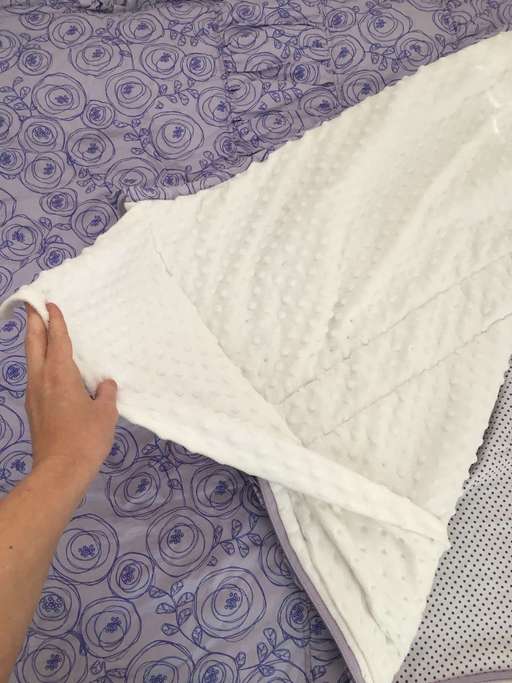 Minky not your thing? Beddy's also has some cute no-minky zipper bedding options.
And it's available in so many cute patterns!
The pattern choices are unmatched compared to other kids bedding choices I've found. No niche-y super heroes or Shopkins characters here! In fact, the patterns are so versatile that they would look just as great in a child's room as they would in a dorm room. Beddy's even makes styles specifically for adults and RVs.
Click here to go check out their adorable and stylish pattern options, including farmhouse-friendly buffalo check, bold and modern stripes, and cute and feminine dots and ruffles. And be sure to enter the code "AMYW" for 20% OFF your order!
The Quality can't be beat, and it washes well!
Ok, so here's the deal… Beddy's zip up beddings are a bit expensive. But you know what they say, you get what you pay for.
And you have to consider what you're getting – a fitted sheet, minky blanket and comforter in one, pillow case and pillow sham.
And, the Beddy's bed systems are so well made that they will still look brand new after multiple washes. Trust me, I've washed ours a couple dozen times now and it still looks like it did fresh out of the package.
The Zippers are heavy-duty and easy to zip!
You know that suitcase or purse that you have that is just about impossible to zip? A Beddy's zipper is nothing like that. The zippers are extra heavy-duty and wide so that you don't have to worry about them breaking. And the zipper slides very easily so that even a child can zip it up all by themselves.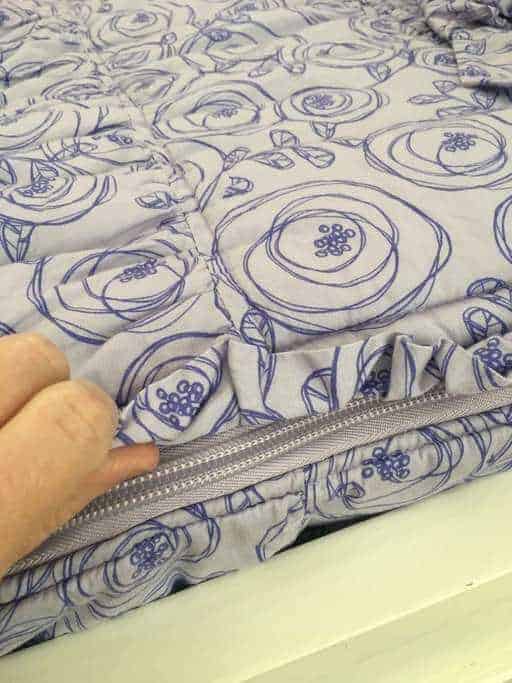 Our Beddy's Bedding Teaches My 6 Year Old Independence and Increases Her Self-Confidence
Say what?! Amy, how can zipper bedding for kids increase their independence and self-confidence?
My 6 year old LOVES helping around the house. Cooking, cleaning, changing the laundry… you name it, she wants to help do it. I love that about her, and most of the time I'm grateful for the extra help! Sometimes, however, the slight perfectionist in me just wants to do it myself because the job will get done faster and exactly how I want it done.
But when it comes to making her bed, I let her have at it!
I can tell that she takes pride in her bed-making skills. She feels like a "big girl" helping out with a chore that she can easily complete by herself. And, since she can make her bed perfectly without any help, she has more independence and a greater sense of confidence in her own abilities.
And My #1 Most Favorite Thing About the Beddy's Zipper Bedding for Kids:
One less bed for Mommy to make.
Enough said.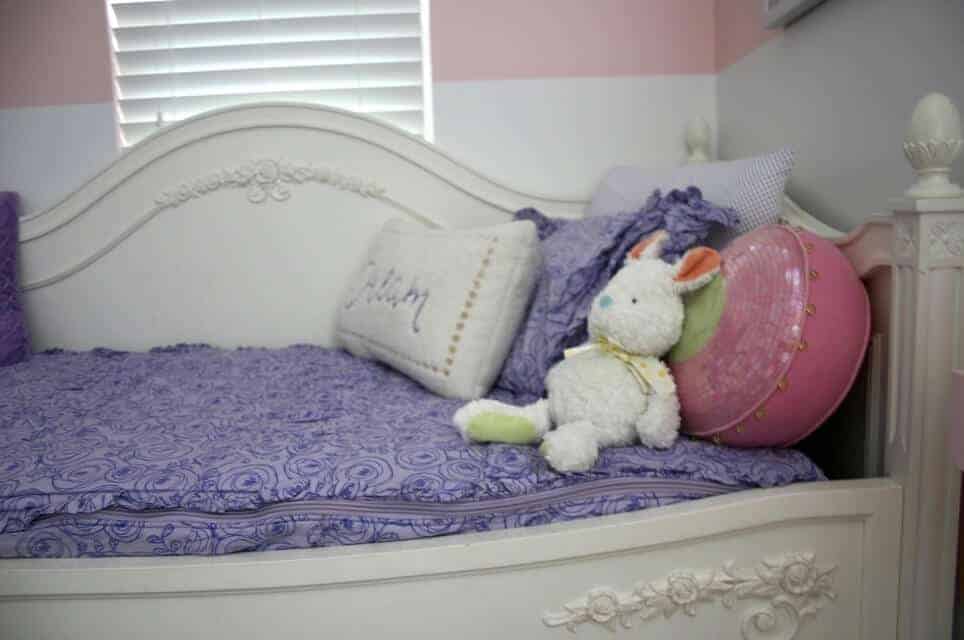 THE #1 Solution for Bedding for Bunk Beds and Daybeds!
As you can tell from the video, Kenzee has a daybed, which can be super difficult to make, even for an adult. That's why when I started seeking out the best bunk bed and daybed bedding options, I was thrilled to find Beddy's zipper bedding for kids!
CLICK HERE to visit Beddy's and enter the discount code "AMYW" to get 20% OFF your order!
There's no extra comforter and sheet pieces hanging out and no extra bedding to try and cram into the sides, making it the best daybed and bunk bed bedding! And her bed always looks perfectly made! And I don't have to touch it!
The Beddy's zipper bedding is perfect for loft beds, bunk beds, dorm room beds, and RV beds. Any awkward, hard-to-make bed would look so much better with zip up bedding from Beddy's.
So, I'm done with my pitch, er, Beddy's review… Forgive me if I sounded too car-salesman-ish, but I just seriously love my daughter's Beddy's, and it has saved me from having to make her bed every morning, so I wanted to share it with you guys.
We have enough Mom jobs, and it's nice to be able to pass off a daily chore to our little ones and know that it will get done perfectly.
Click here to visit Beddy's and check out all of the cute patterns available in their zipper bedding for kids! Plus, they have great videos showing you exactly how their amazing zip up bedding works!
And, the great people at Beddy's have given me a special discount code just for my readers! That's YOU! You can use the Code "AMYW" at checkout to receive 20% OFF your order!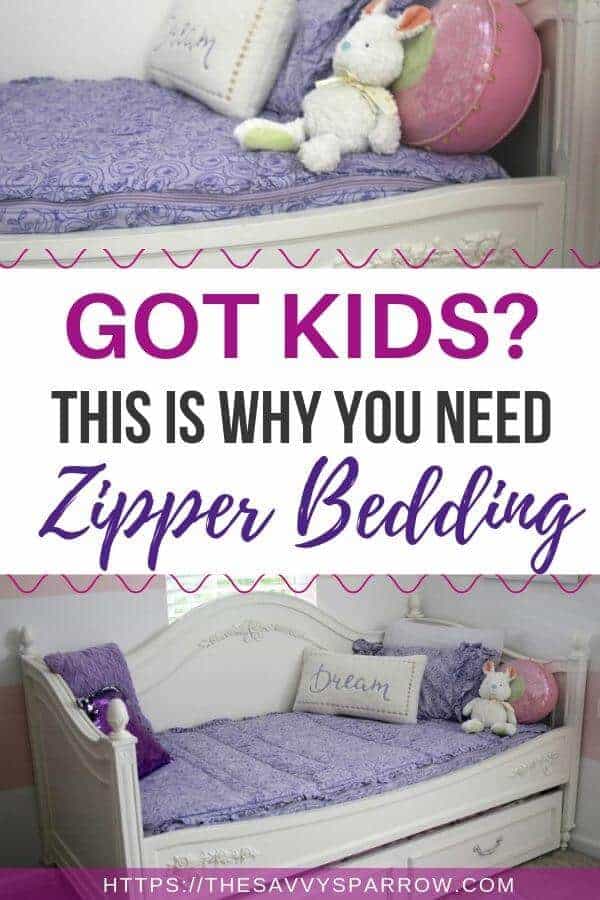 Related Posts: