If you're looking for a huge list of things to keep track of in your planner, then you're in the right spot! This list of planner ideas is a perfect way to put your Happy Planner, or any planner for that matter, to great use to help you stay organized!
UPDATED JUNE 9, 2020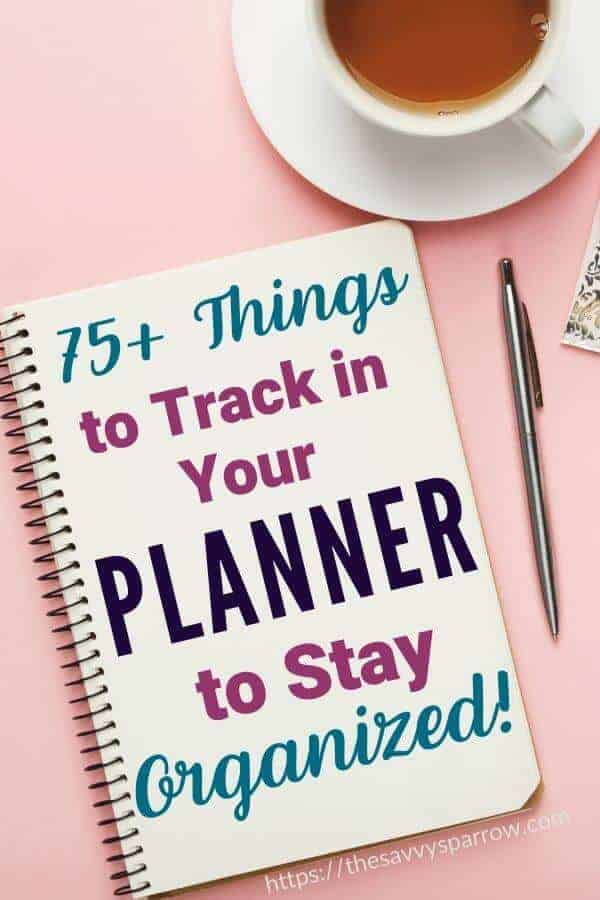 *This post may contain affiliate links, which means I may earn a small commission from these links. Read my full disclosure here.
Nothing beats a good old Planner. I'm not talking about a Planner app on your iphone, I'm talking about an old-fashioned, pen to paper planner to organize your crazy life.
And if you're like me, then you've got a super cute planner full of things to keep track of to help you stay organized…
Doctors visits – Check
Kids' field trips – Check
Website usernames and passwords – Double check (who can remember all of those different usernames and passwords without writing them down?!)
And, ladies, if the planner aisles at the craft stores are any indication, then we're not alone.
Planners are having a moment!
Just walk down the aisles of Michael's or check out the end caps of Target. You'll find bright and colorful planner in all sizes with the cutest sticky notes and coordinated pens to go with them. And you can even make your own DIY planner covers with free printables, like I did here: DIY Planner Covers with FREE Printables – Great for Happy Planner!
But more important than the aesthetic of your planner is the function of your planner… you know to actually plan things.
So if you've jumped on the bandwagon and invested in a seriously cute planner to organize your life, then put it to good use. (And if you're looking for a new planner, be sure to check out this post: The Best Mom Planners to Get Seriously Organized!)
Here's a huge list of things to keep track of in your planner to help you stay organized!
And be sure to check out this post on The Happy Planner – Everything Beginners Need to Know if you're a Happy Planner newbie!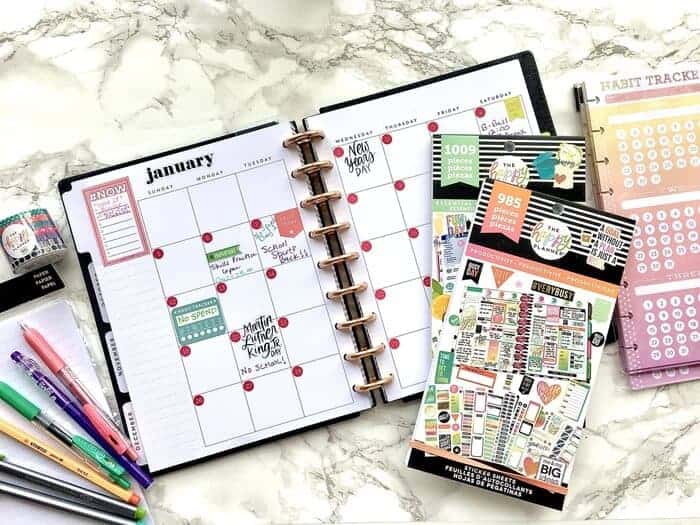 75+ Things to Keep Track of In Your Planner:
Important Dates
Obviously, this is at the top of the list! Here are a few important dates that you can keep track of in your planner:
Birthdays
Anniversaries
Meetings/Appointments
Holidays and Family functions
Finances
Personal finances can be a tricky thing to track, but using your planner to keep track of monthly bills, automatic savings account transfers, and online banking log-ins can help!
Here is a list of finance-related things to track in your planner:
Bill due dates
Financial account usernames and passwords – If you're confident that you won't lose your planner!
Contributions to your savings account – Get motivated to reach your savings goal!
Charitable contributions or donations made – You'll be glad that you kept track of these when tax time comes around
Work-related expenses – So that you can easily find deductions for your tax return
Tax due dates – If you're self-employed like me and have to pay your own quarterly taxes
Track your income and spending
Click here for How to Keep Track of Spending Using a Weekly Planner!
This is my fail-proof method for how I keep track of my family's finances in less than 5 minutes each day! I walk you through step-by-step where to write everything so that it's nice and organized. And at the end of the month, you know down to the penny exactly how much money you've spent for that month.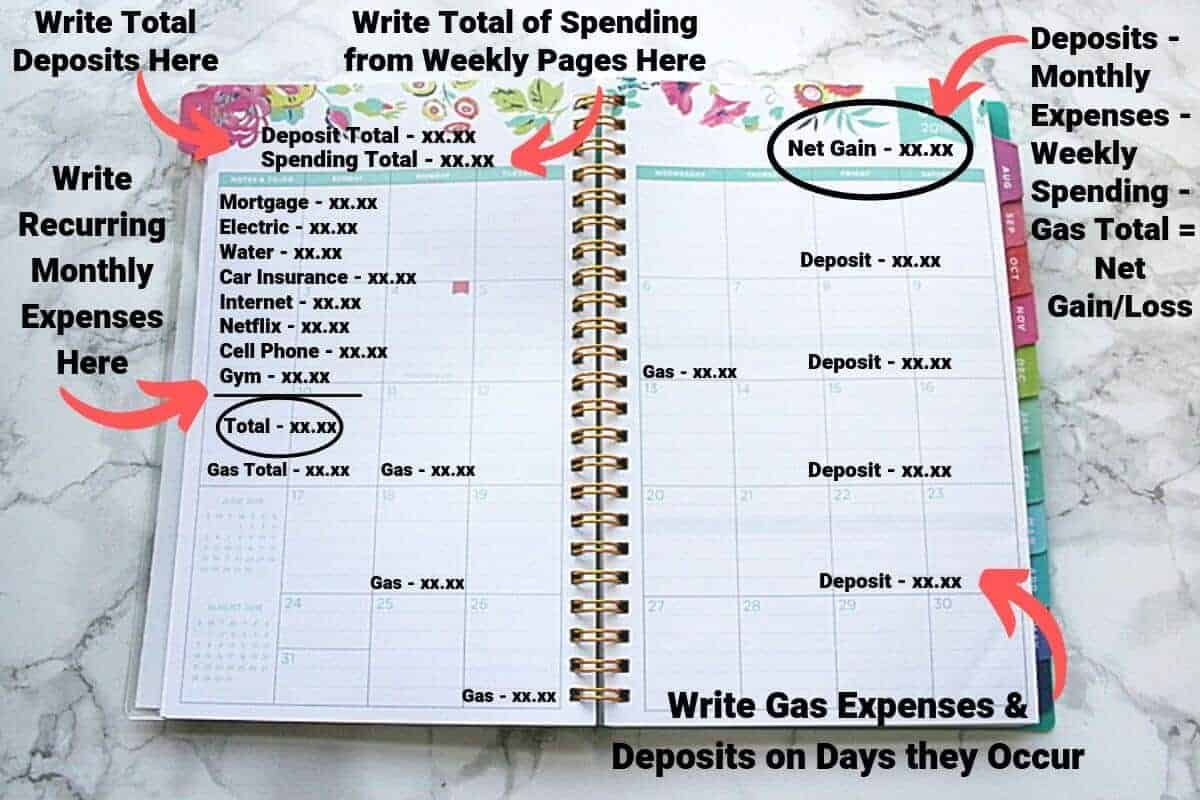 *By the way… if you don't have an Emergency Binder set up with detailed info on your usernames and passwords, online bank account log-in info, utility companies, etc. Then I NEED you to go read this post on The Emergency Binder – Why You Need One and What to Include!
I almost died from heart failure and sepsis at the age of 27, and I manage 100% of my family's finances. If something ever happened to me, my husband would NOT know what to do… like he literally doesn't even know the name of our mortgage company. So I created my Emergency "What If" Binder just in case!
Fun Stuff to Put in Your Planner
Planners don't have to be all business! Here are some fun things to keep track of in your planner: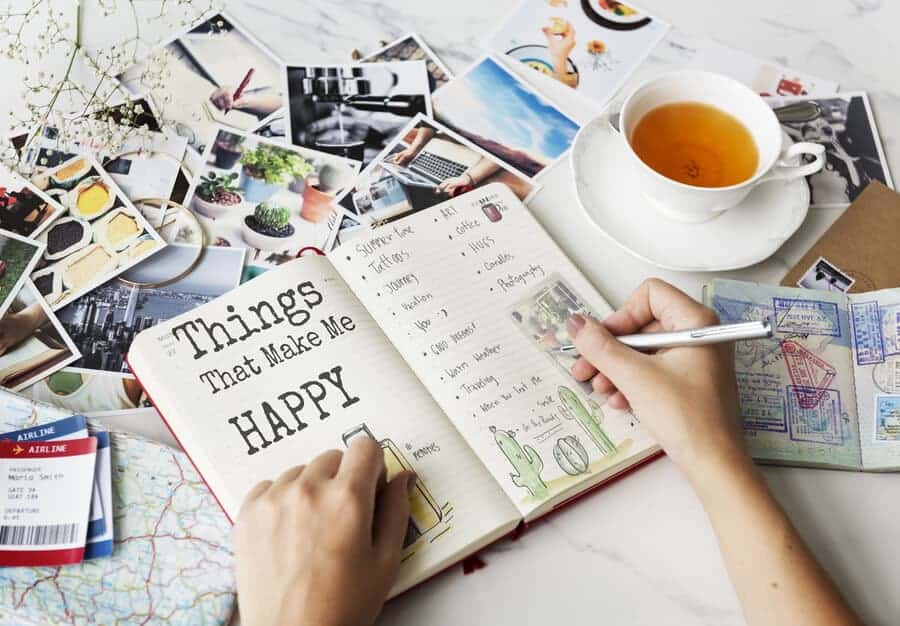 New quotes that you read
Parties and social events – Keep track of RSVPs to send and important details of social events such as time, location, attire, and where the guest of honor is registered.
Movies you want to see
Books you want to read
Schedules of your favorite tv shows
Titles of songs that you love
Netflix/Hulu/Amazon shows you want to watch – I'm currently watching Schitt's Creek and New Girl, and I HIGHLY recommend them both!
Date night times and ideas
Recipes to try
New restaurants to try
Bucket lists – Places you want to visit or things that you want to do during the summer or holidays
You can visit this post for a FREE Holiday Bucket List that you can print out and add to your planner!
Blogs/podcasts you love
Memories – Cool/funny/inspirational things that happen to you that you don't want to forget
Inspirational quotes that motivate you to get things done – Here's the one that's hanging over my desk: "Dreams don't work unless you do"
Packing lists for upcoming trips
Photo-a-Day Tracker – If you love photography, you can find some great photo-a-day challenges on Google, and track them in your planner
Funny quotes to post on social media – Currently on my list: "I killed another plant… Lord help me if my kids grow roots and start photosynthesizing." (Yup, that's an original) 🙂
Gardening lists – Keep track of vegetable seeds that you plant so that you know what seeds to buy for next year
Brain dumps – Anything that you think of that you want to write down to get out of your head
Your wish list – Things you want to buy for yourself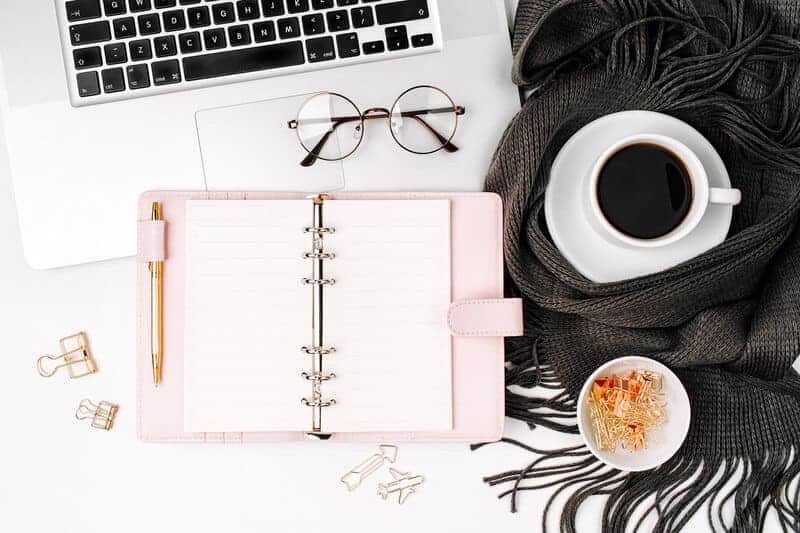 Health Stuff
Daily water intake – Make sure that you're drinking enough H20!
Food and calories consumed each day – I have done this in the past to lose weight, and you would be amazed at how much better your diet is when you have to actually write down what you eat.
Doctors appointments
Pill or antibiotic tracking – Make sure you remember to take your birth control or antibiotics with a simple chart – This is especially useful if your kids are on antibiotics and you don't want to rack your brain over if you've given them their dose yet.
Step counts – Keep track of the number of steps that you take each day to motivate you to walk more.
Bed times – Track your bed times in your planner to make sure that you are getting enough sleep each week.
Weight – Trying to lose weight? Track your daily or weekly weigh-ins in your planner to see how far you've come.
Exercise – Let your planner hold you accountable! Keep track of exercise circuits to try – 15 burpees, 30 jumping jacks, 50 crunches…
These cute habit tracker sheets from Happy Planner are a great way to track self care habits: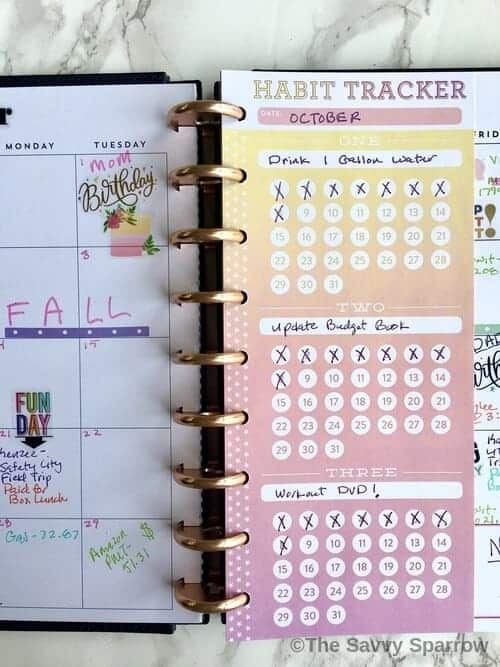 Or, you can head to this post for some FREE Printable Habit Trackers! Plus, you'll find 80+ ideas for what types of things you can track with a habit tracker!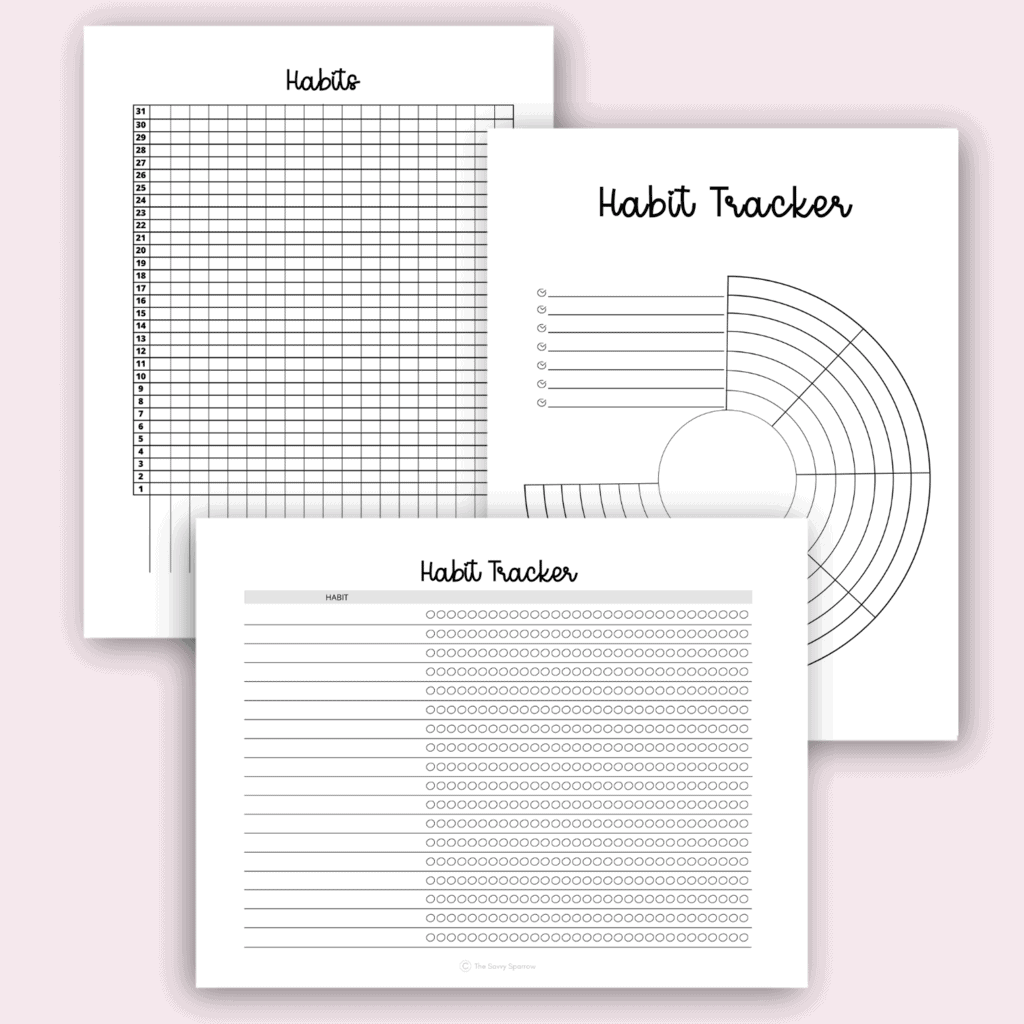 Household Stuff
Menu planning – Plan ahead on meals that you will cook each night to eliminate the impulse to go out to eat.
Grocery lists
Pantry inventory
Fridge inventory
Freezer inventory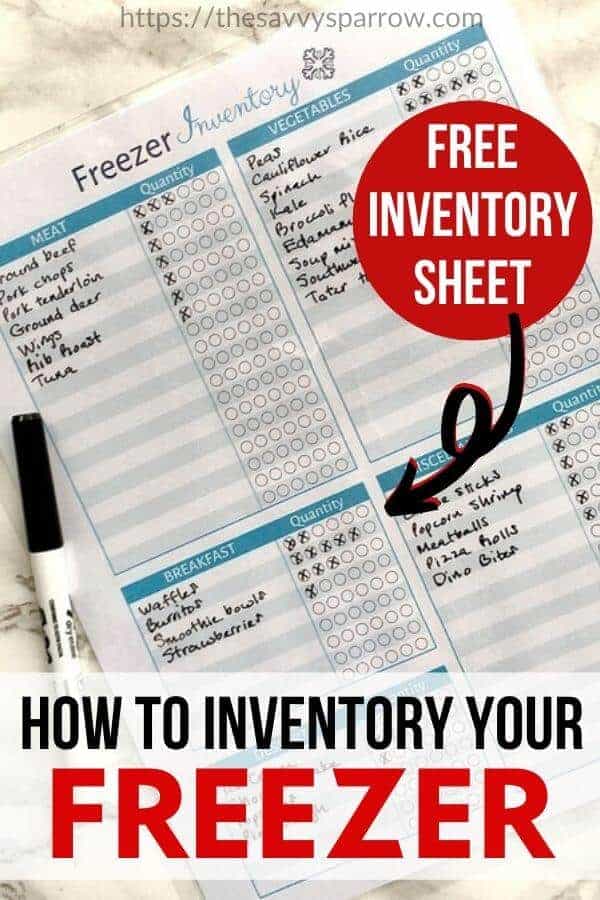 You can grab my FREE Freezer Inventory Sheet HERE to put in your planner or hang on your fridge!
Cleaning checklists – Daily, weekly, monthly
Lists of things to clean room-by-room
Maintenance schedules – Keep track of when you need to change the air filters or when to expect the pest control man. Or, you can be super-organized and create a Household Maintenance Binder!
Car Maintenance – Use your planner to track when your car is due for an oil change, tire rotation, etc.
Favorite recipes
DIY project ideas to try
Holiday Planning Stuff – Track gifts that you need to buy, Holiday events to attend, sales you want to catch for Black Friday, and Christmas cards that have been sent and received, and more!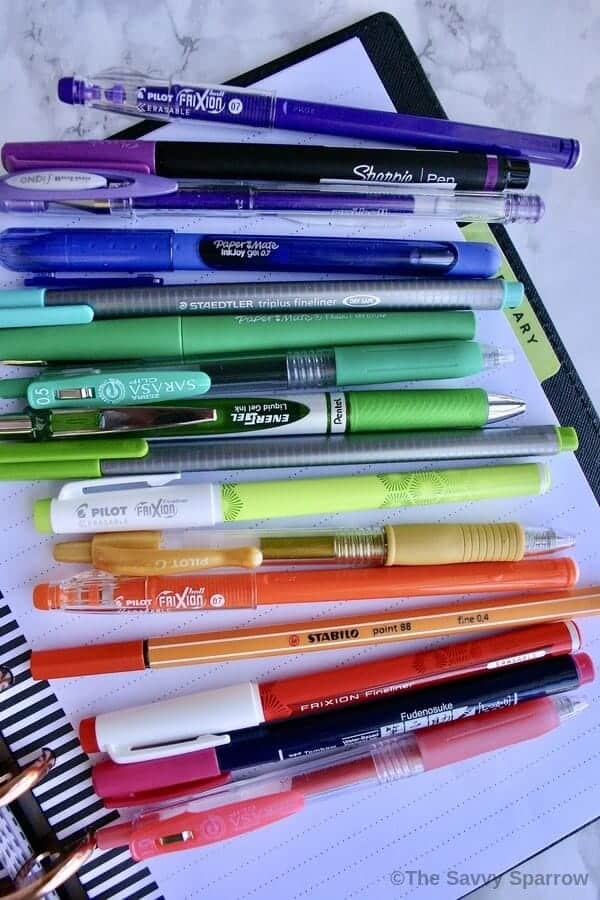 Need new pens for your planner? I tried 12 different pens so you don't have to! Check out the results here: The Best Pens for Planners
To-Do Lists
Daily/Weekly/Monthly to-do lists
Honey-do list
Contacts
Addresses and contact info for friends and family – Just in case your smartphone bites the dust!
Contact info for Doctors/Dentists
Emergency contact info
Contacts for people that perform services for you – Your planner is a great place to keep track of contact information for hairstylists, lawn care companies, maintenance people, etc. so that you always know who to call.
Personal Stuff
Goals – Things that you want to accomplish each week/month
Daily Affirmations
Bible verses you love
Daily scripture readings or devotionals
Website usernames/passwords
Menstrual cycle – I can never remember the dates of mine when I'm asked by the Doctor 🙂
Things that you're thankful for – And be sure to check out this post on How to Start a Gratitude Journal!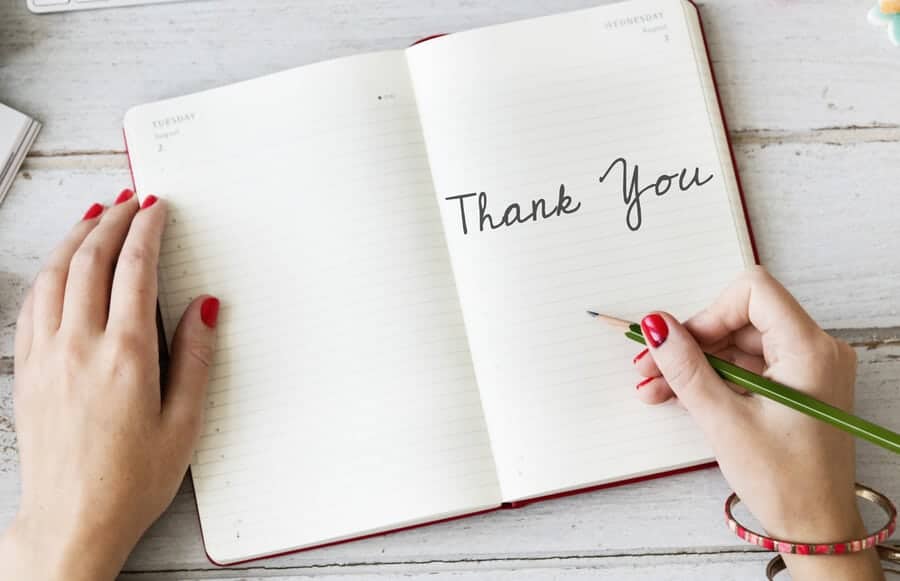 Information about different beauty products that you use – foundation colors, hair colors, favorite nail polish colors, etc.
Reasons why you love your husband – If your hubby does something sweet for you, write it down so that you can put it on your "I Love You Because" DIY memo board (this is also on my list of Creative Anniversary Gift Ideas for Your Husband!)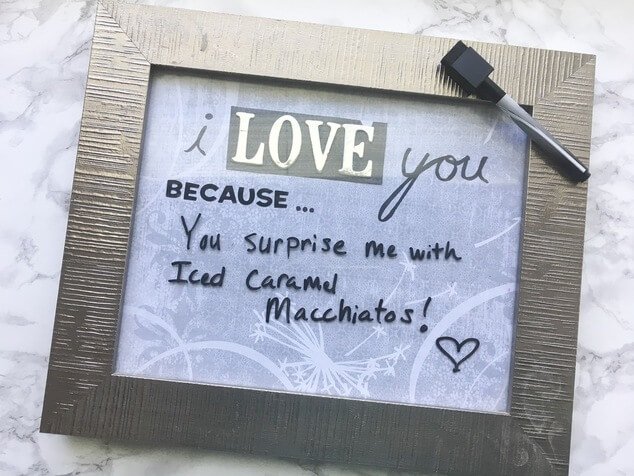 Kid Stuff
Keeping up with your kids can be hard! Why not use your planner to help remind you of all of the parties, field trips, homework assignments, and dentist appointments!
Here are some kid-related things to track in your planner:
Kid's activities/parties/extracurriculars
Contact information for your kids' schools and teachers
Due dates of school projects
Special school events (Spirit Week, Picture Day, etc.)
Major Milestones – First steps, first tooth, etc.- I wish that I would have started this earlier so that my kids' baby books are more accurate!
Funny things your kids say – Jot it down so you remember how hilarious your kids are (which could be useful when they're working your last nerve!). One of my favorites from my kids: "I don't believe in tooth fairy anymore, but I believe in the money." Haha! Yes, my 9 year old still expects money from the tooth fairy even though she stopped believing in her months ago.
List of kids' chores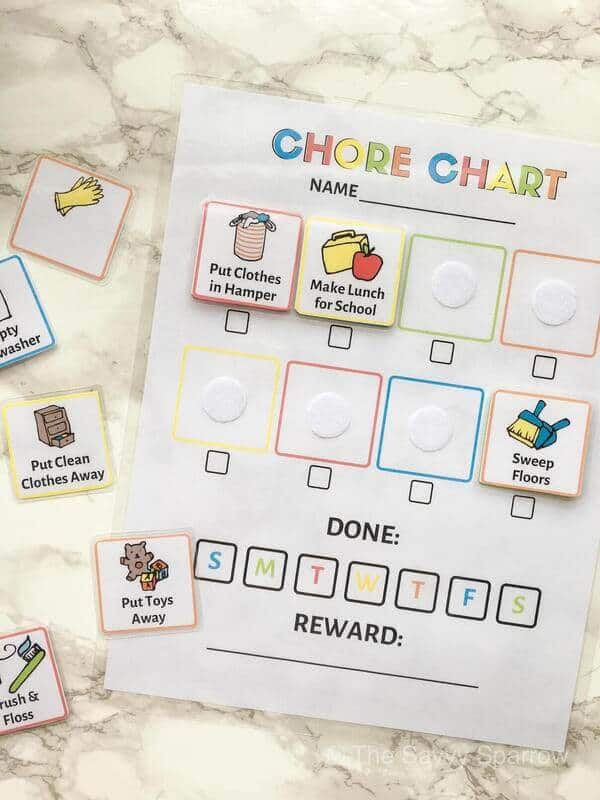 You can also go to this post to see my snazzy Chore Charts for Kids and get a FREE printable of age-appropriate chores!
Growth tracker
Kids' allowance tracker – Giving your kids cash for allowance is so last year… and maybe not a good idea once you walk in to your daughter's room to find her throwing around dollar bills like a middle-aged man at a strip club (don't laugh… it happened to me!). So check out this post on the BEST Allowance Trackers for Kids to see what I use!
Kids' birthday/Christmas wish lists
Fun activities to do with your kids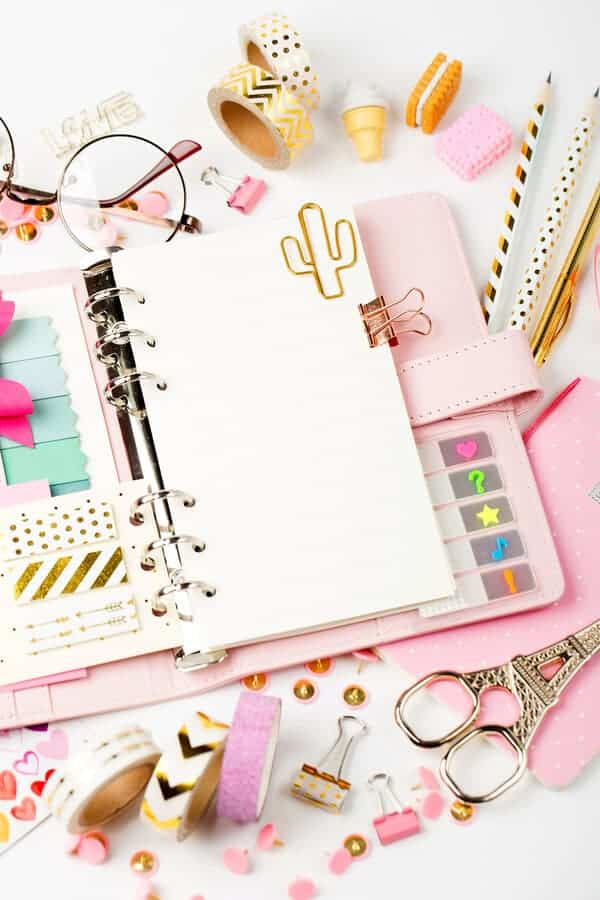 Tools to Help You Keep Track of Things in Your Planner
If you're even going to attempt to use this big list of things to keep track of in your planner, then you're probably going to need some help in the form of planner organization supplies.
It's one thing to write something down in your planner, but it's another thing to actually remember where in your planner you wrote it.
Here are some awesome planner supplies to help you use your planner to stay organized:
DIY Binder Dividers – A planner full of hundreds of papers is useless without binder divider tabs to help you find things easily. You can go HERE to see how to make your own DIY Binder Dividers with a free printable template!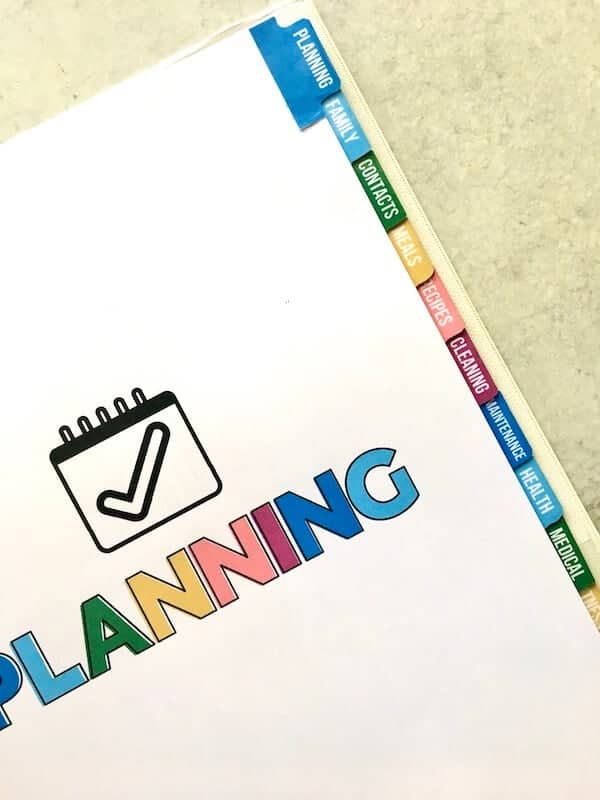 FREE Color-Coding Key for Planners – Click HERE to grab the FREE Printable and learn how to color code your planner by category!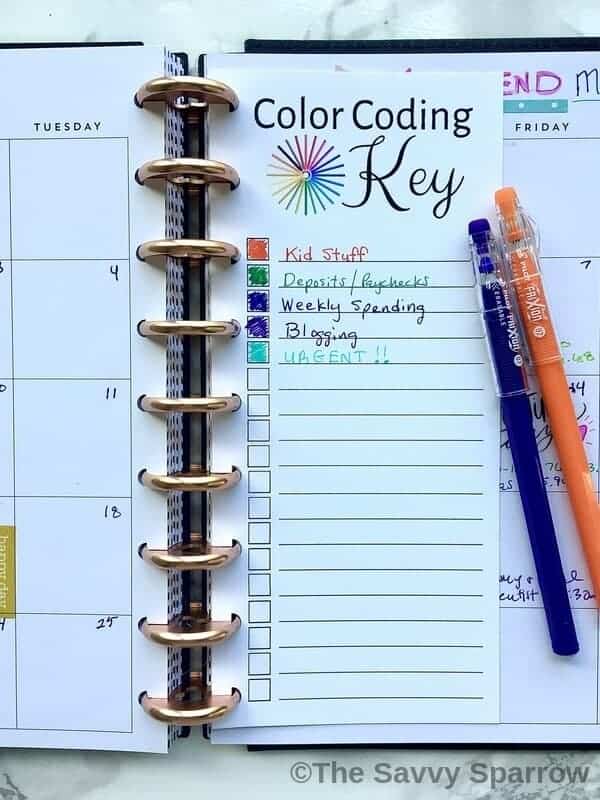 Colored Pens (affiliate) for Creating a Color-Coded System
Washi Tape (affiliate)
Planner Stickers (affiliate)
Divider Sticky Notes (affiliate)
And, there you have it! A TON of fun and useful things to keep track of in your planner!
What about you… how do you use your planner? What things do you keep track of? I'd LOVE to hear from you! Leave me a comment below!
And if you loved these planner tips, then check out some of my other posts on getting organized with a planner: