If you've got bored kids at home then this post is for you! Get a TON of great ideas for things kids can do when they're bored at home! Or better yet, use these bored jar ideas to make an "I'm Bored" jar so your kids can entertain themselves, and you can get some much needed work done.
It's summer time, and that can only mean one thing… You've heard "Mom, I'm Bored!" about 3,246 times… and it's not even July yet.
Having all your kids at home all summer is great-ish. You get to make memories and go on fun summer outings. You get to make homemade popsicles and go on neighborhood scavenger hunts.
But you also get to do piles of dishes, 42,000 loads of laundry, and serve as a 24/7 entertainer… and it can get overwhelming if you haven't taught your kids how to self-regulate and keep themselves entertained.
I'm a big supporter of letting kids figure things out on their own. I'm raising my daughters to be independent and self-sufficient (Cue Kelly Clarkson's Miss Independent!), so they're used to making their own breakfasts and lunches, and keeping busy when they wake up before I do in the mornings.
My husband likes to shame me by telling everyone that my kids make me breakfast in bed during the summer… as if I'm going to feel like a bad parent or reconsider my level of laziness… but I'm proud to have kids that can do things on their own. Self-starters, even when their Momma is still snoozing in bed. 🙂
If your kids are SUPER reliant on you… like they're 9 years old and they can't even pour their own cereal in the morning… then an I'm Bored Jar is a FANTASTIC baby step into independence.
The next time your child comes to you complaining of boredom, don't jump up from what you were doing… point them in the direction of their "I'm Bored" jar. Let them pick out an idea from the jar, so you can actually have a productive summer and not get buried under all of your Mom jobs.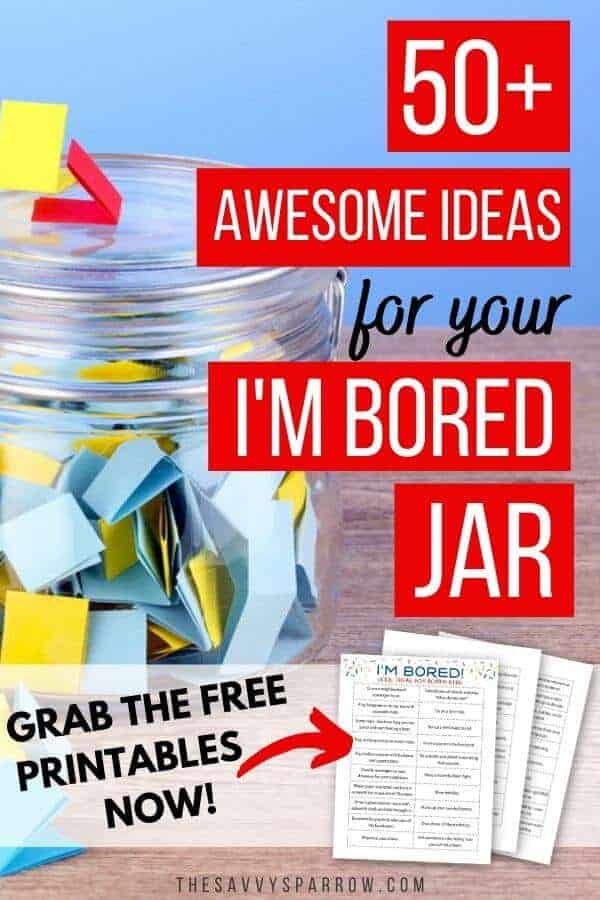 Here are over 50 awesome ideas for bored kids to do at home, so you can start your own bored jar and reclaim a small portion of your time:
Bored Jar Ideas – Things for Bored Kids to Do at Home!
Outdoor Activities for "I'm Bored" Jars
Go on a neighborhood scavenger hunt.
Take photos of clouds and play "What do you see in the clouds?"
Play hangman or tic tac toe with sidewalk chalk!
Go on a bike ride.
Jump rope. See how long you can go without messing up.
Set up a lemonade stand.
Play in the sprinkler.
Have a picnic in the backyard.
Play balloon tennis. Blow up a balloon, and get two paper plates. Hit the balloon back and forth over an imaginary "net" using the plates as your "rackets".
Sit under a tree and sketch something that you see outside.
Doodle sweet messages to your neighbors using sidewalk chalk.
Have a water balloon fight.
Make paper airplanes and have a competition to see which flies the farthest.
Blow bubbles. This is a great activity if you have a dog, too! Our black lab LOVES jumping in the air to try and "catch" the bubbles.
Draw a giant scooter maze on the driveway using sidewalk chalk. Then ride your scooter or bike through it!
Make up your own ball game. Use a rake, a foam ball, a trash can or whatever else you can find around your house.
Kind and Helpful Ideas for Bored Jars
Just because your kids are bored, doesn't mean that they have to do something fun that THEY want to do. In the summertime especially, I have to remind my kids that they still have responsibilities, even though they don't have to do school work.
Here are some fantastic bored jar ideas to encourage your kids to be responsible and kind:
Write a letter to a family member that you haven't spoken to in a while.
Do something to help take care of the family pet.
Cross a chore off your Chore Chart.
Organize your closet.
Ask someone in the family how you can help them.
Make cookies and deliver them to neighbors.
Make cards to send to veterans or nursing home residents.
Call your grandparents to say hello.
Go through your toys and/or clothes to find things to donate.
Make a "Thank You" card for your mailman.
Ideas for Bored Kids to Encourage Creativity
Use empty cardboard boxes, bottles, and toilet paper rolls to make a robot.
Draw a self-portrait.
Pick something out of your Drawing Prompts Jar. Go HERE for how to create a drawing prompts jar PLUS get a free printable of 90+ drawing ideas for kids!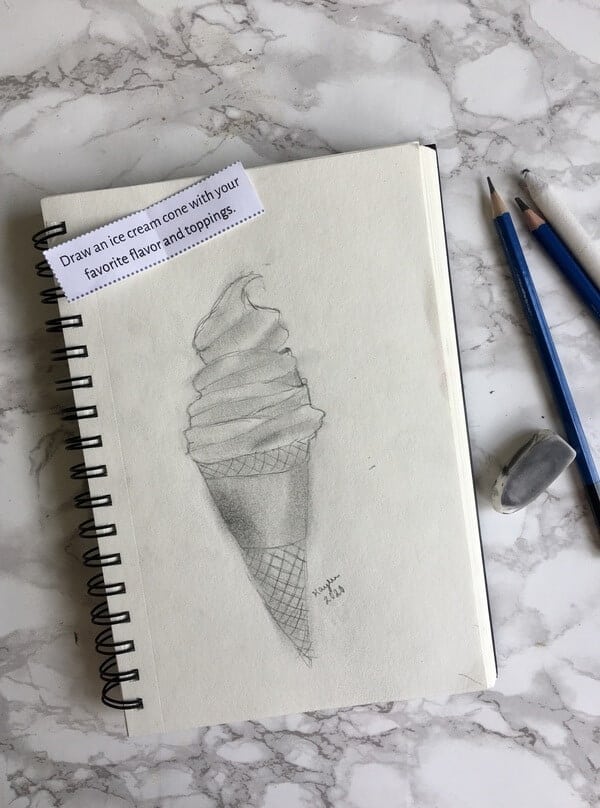 Make homemade popsicles with your favorite juice. Or try one of these more complicated popsicle recipes!
Do a watercolor painting.
Make a friendship bracelet.
Make no-bake cookies. Search online for a recipe that sounds good, or try my Healthy No-Bake Chocolate Peanut Butter Balls!
Learn all the lyrics to your favorite song, and make up a dance routine to go with it.
Write a story.
Paint rocks… so much cooler than it actually sounds! Go HERE for ideas for how to paint rocks.
Color a super detailed mandala picture. Find some awesome FREE printable mandalas here!
Make up a skit and perform it at dinner time.
Paint your toenails or fingernails.
Take artistic photos of random things around your house. Experiment with the "Edit Photo" settings on your phone for cool visuals.
Learn a new craft like cross-stitching.
Draw your own comic strip.
Do a puzzle, or if you don't have puzzles make your own. Draw and color a picture on card stock, then cut it up into pieces to put back together.
Make edible finger paint. This is especially helpful if you want to encourage your elementary-aged kids to play with your toddler.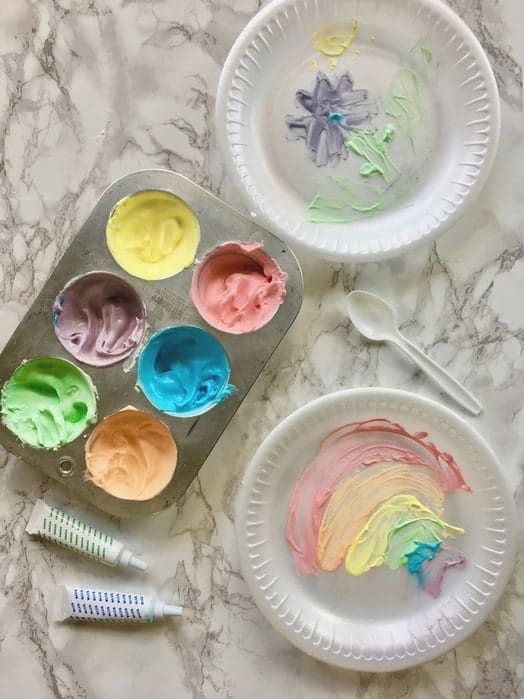 Make sock puppets.
Write a poem.
Game Ideas for Your Bored Jar
Make your own board game. This is a great way to recycle all those Amazon boxes!
Play laundry ball. Set a laundry basket on the floor and try to throw a soft ball inside it from different points in the room.
Teach yourself to play Sudoku. Go here for some free sudoku printables.
Play a board game.
Play Twister. If you don't have a Twister game board, no problem! Use masking tape to tape numbers 1-6 in lines on the floor, about the same size as a Twister mat. Then roll a dice!
Play a roll and cover dice game! Grab my FREE printable Roll and Cover Dice Games HERE! These are great for younger kids to practice simple addition and number recognition.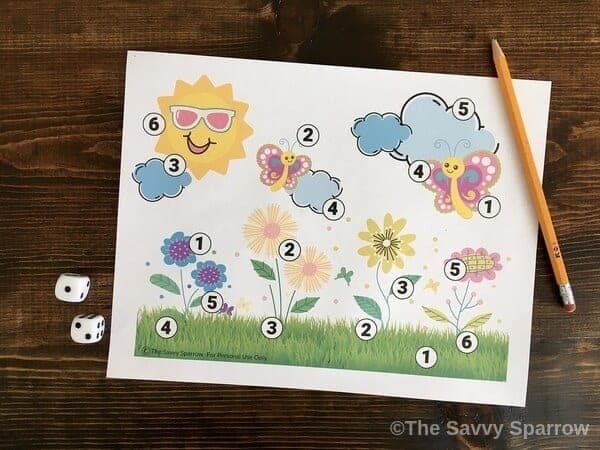 Even More Ideas for Bored Kids to do at Home
Do a YouTube workout video for kids. This is one of my 8 year old daughter's favorite activities. I'll randomly walk into her room and see her sweating with her little 1 pound weights.
Play 20 Questions – Kids Edition! Go HERE for a huge list of questions to ask kids!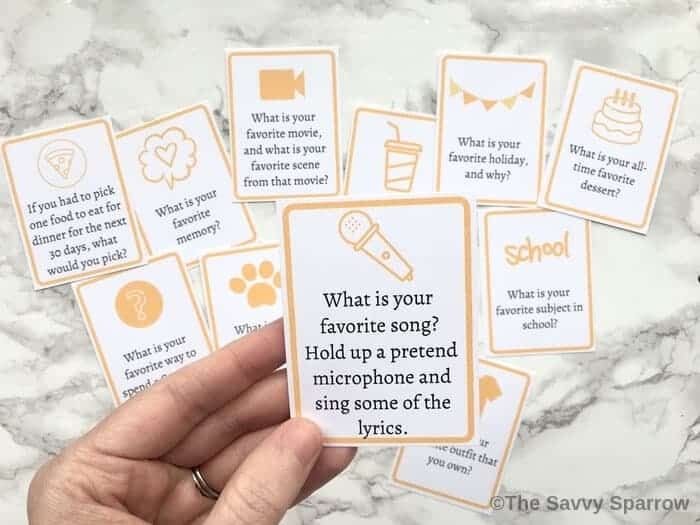 Invite your friends over to play.
Build a blanket fort! Pretty Providence has some great blanket fort ideas for bored kids!
Do a word search. You can print some free online!
Watch a movie.
Read a book.
Play dress up. Try a new hairstyle or make up.
Play with playdough.
Build a cool car with legos.
Make an alphabet sensory bottle with letter beads and an empty water bottle… then use it to practice spelling sight words!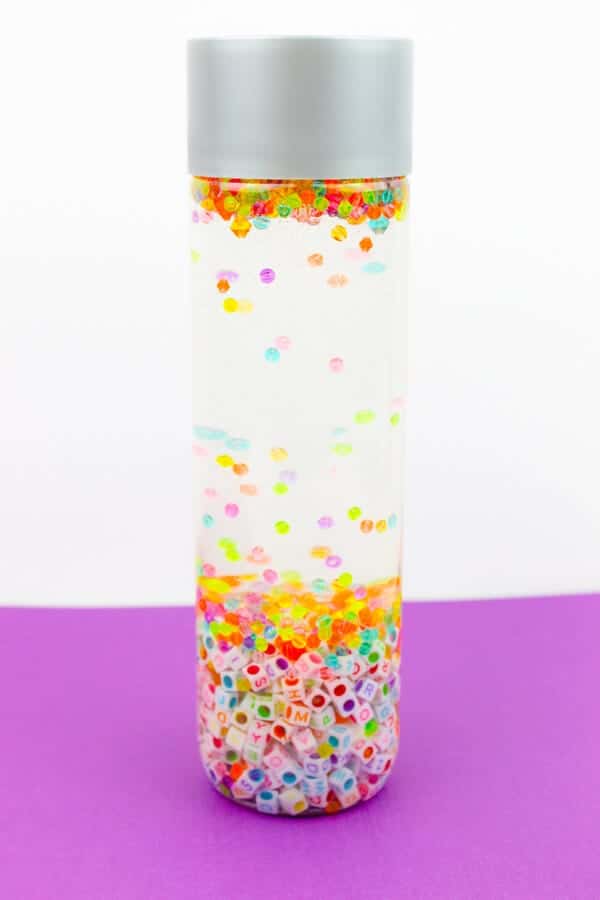 How to Make an I'm Bored Jar
Now that you've got a TON of good ideas for bored jars, it's time to learn how to make a bored jar! If you've got an empty mason jar and a printer, then this couldn't be easier!
Just follow these steps and your kids' "I'm Bored" jar will be ready to use in no time:
Wash and dry a medium-sized jar.
Decorate the outside if you wish – chalk paint works well on glass!
Grab the FREE printable bored jar ideas! Or if you rather, you can just write the ideas on small strips of paper or popsicle sticks.
Cut the bored jar printables into small strips and fold in half.
Fill your bored jar with TONS of great ideas for bored kids.
Get a FREE Printable list of ideas for bored kids!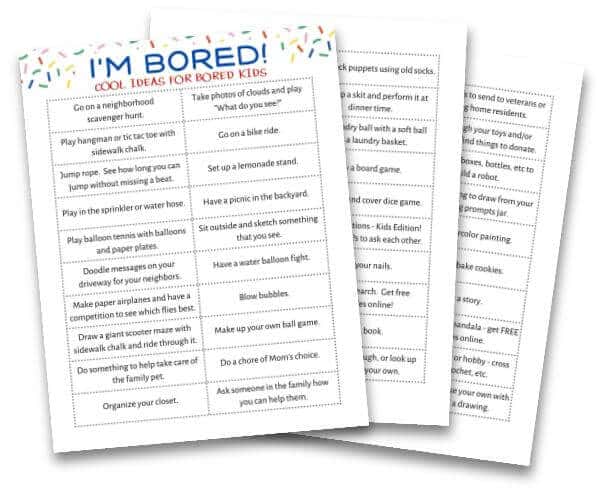 Sign up to receive my FREE email newsletter and I'll send you the password to my ENTIRE freebies library (which is filled with cool printables) as a gift!
Just use the form below to sign up and then check your inbox to confirm your subscription!
What are some of your favorite things to kids to do at home when they're bored? I'd LOVE to hear your ideas… especially if they involve activities that kids can do themselves!
As a work from home Momma, I can use all the help I can get! Leave a comment down below!
And happy nesting!