Looking for the best experience gifts for kids, because the last thing they need is more toys? These non-toy gift ideas for kids are loads of fun, and they'll help you tackle toy clutter! Win win!
It's happened – the day you never thought would come has somehow arrived.
Your children have too many toys.
One minute you're swearing up and down that you'd never be one of THOSE parents, and the next, you've opened your child's closet and are buried up to your neck with Polly Pockets, random LEGO pieces, incomplete board games, and puzzles pieces that haven't seen the light of day in months.
We've all been there as parents, especially when our children are younger and we mistakenly think they'll play with the toys we buy them instead of the boxes they came in. I've given my kids so many gifts I thought they would love, only to find them shoved under the bed after only playing with them a few times. It's maddening!
If you currently feel like your child's playroom has become the place where all toys go to die, I'd like to offer an alternative to the madness.
Give your mini-hoarders experience gifts instead of toys they'll only play with twice before being tossed into the abyss of the playroom closet.
Experience gifts are an excellent way to introduce them to new activities or interests they can enjoy with friends or the whole family. So I've put together a master list of the best experience gifts for kids of all ages so you can end the cycle of clutter and discarded toys. What a relief!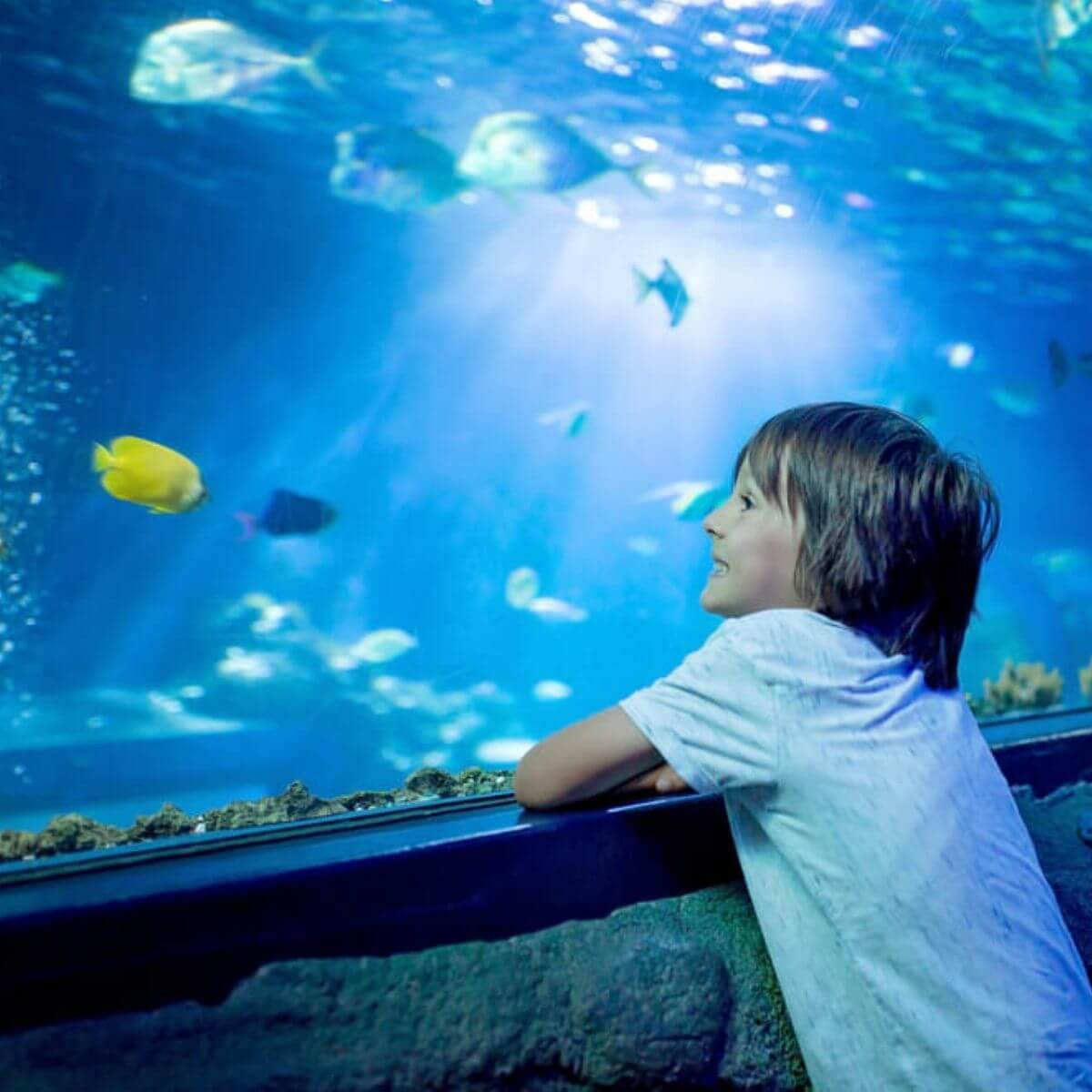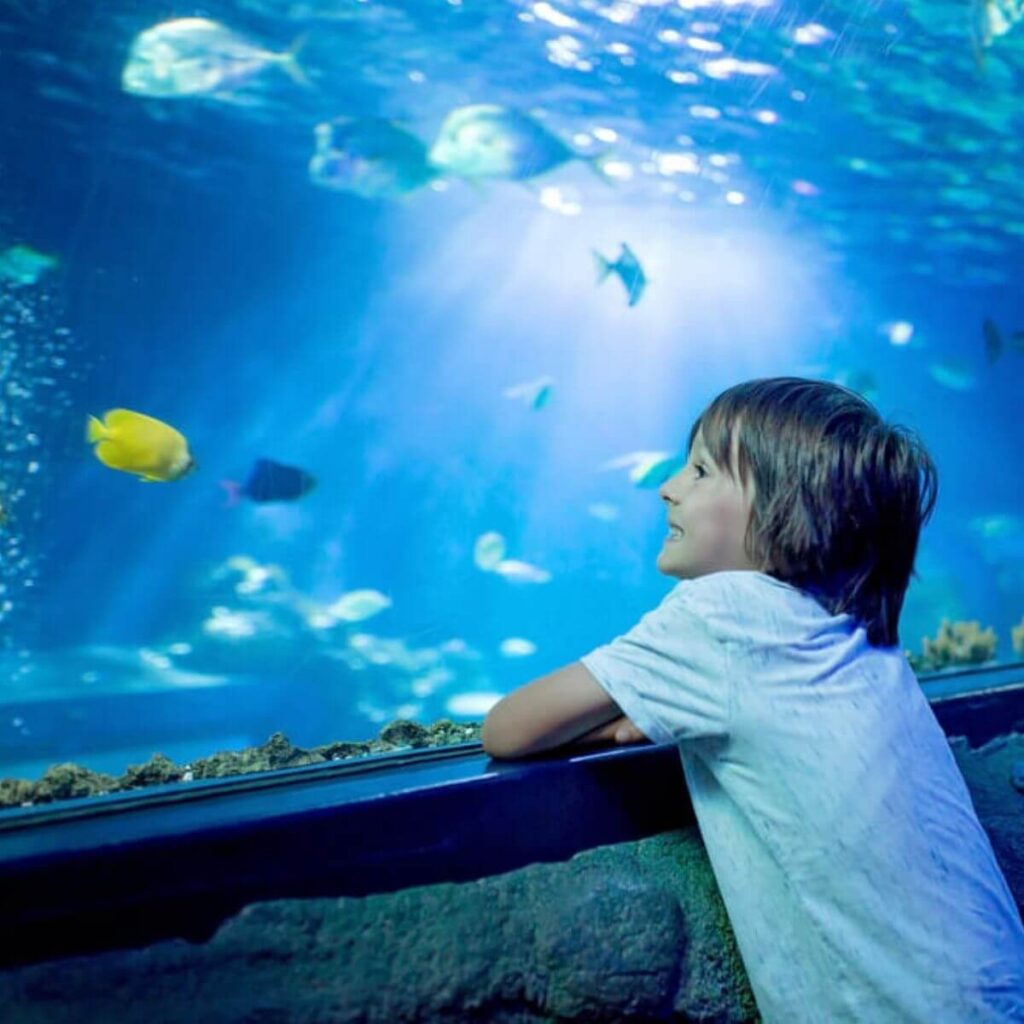 What are experience gifts?
So, just what are experience gifts? Do they have to be expensive or elaborate?
Absolutely not! What our children crave the most is quality time with us, and that's what experience gifts give to them. They can be as simple as a one-on-one dinner with Mom and Dad or a phone-free afternoon of baking or crafts.
While it may seem like you're going against tradition by not giving your child a material item, you'll soon find that experience gifts offer so much more than a few moments of play here and there. They inspire adventure, teach new things, and create lifelong memories.
And non-toy experience gifts are also a great way to reward your kids for good behavior, too!
Why I love giving my kids experience gifts
I absolutely love giving my kids experience gifts! In fact, I get so much more excited when I'm choosing the experience and how I'll present it to them than when I'm clicking the "order" button on Amazon.
Here are just a few benefits of experience gifts for kids:
Less Toy Clutter
There was a time in my life when I knew that if I stepped on one more rogue LEGO piece, I was going to absolutely lose it. The constant toy clutter was driving me nuts, and it honestly stressed me out because I knew that no matter how many times I nagged the kids to pick up their stuff, it would be right back on the floor in a New York minute.
Am I going so far as to claim that experience gifts are better for our mental health? Yep! According to research, moms who had cluttered homes had higher levels of cortisol, the stress hormone. Constantly dealing with clutter can trigger a constant, low-grade fight-or-flight response, which can quickly become exhausting and stressful!
Everyone can benefit from less toy clutter, and experience gifts offer a way to do just that.
Experience Gifts for Kids are Opportunities for Quality Time
One of the most important benefits of experience gifts for kids is that they offer opportunities for us to spend quality time with our children. They're an excuse for us to close our laptops and turn our phones on silent (or turn them off altogether!). My kids know when they don't have my full attention, so I'm very intentional about being as present as I possibly can be when we're doing things together as a family.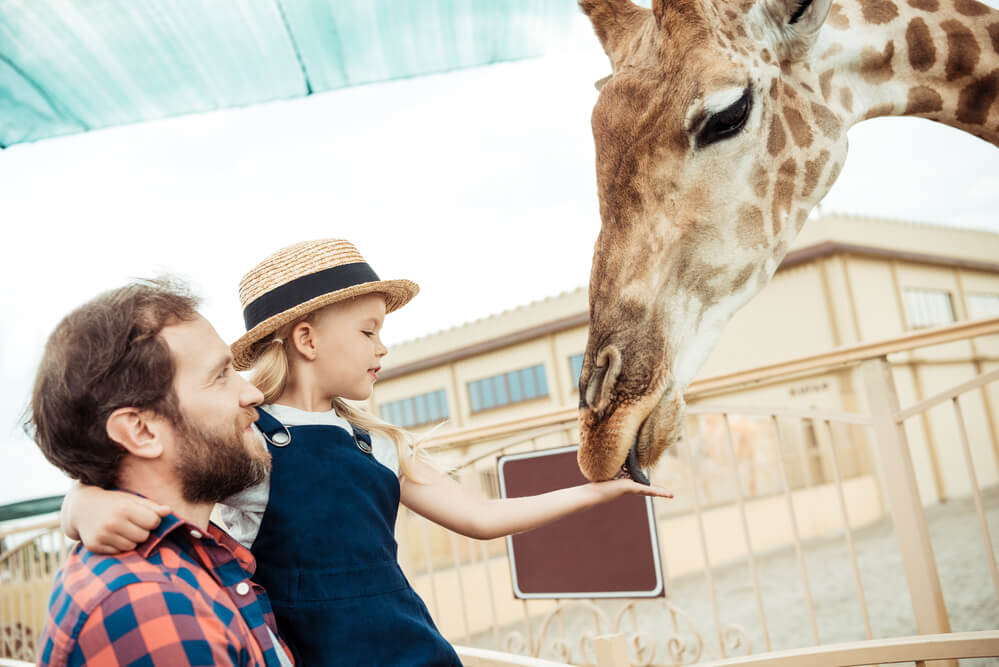 Experience Gifts Have Education Benefits
Experience gifts are a fantastic way to help your child learn new skills and concepts they'll benefit from their whole lives.
Some of my favorite experience gifts I've given my kids have been passes to museums and aquariums, craft sessions, and day camps built around topics they're interested in. I've learned many things from my adventures with them, and those gifts also opened up learning opportunities for me that I would never have experienced otherwise.
How to give your kids experience gifts (so they feel exciting!)
A minor drawback of giving experience gifts to your kids is that there's nothing tangible for them to unwrap, which is a little…underwhelming. For example, you can't unwrap a membership to your local zoo unless you just present your child with a piece of paper. Meh.
Now, a piece of paper tied to a live zebra? That would get some applause.
Unless you have some pretty stellar connections, that's probably not going to be an option. However, there are several creative ways for gifting that are a close second to a live zoo animal in your living room (and much less likely to make a mess on your new carpet).
Sporting Events and Sport Camps
If you're giving kids tickets to a baseball game, wrap a box of Cracker Jacks and put a note inside as the "prize" that says, "We're going to the ballpark!"
Put a team hat in a gift bag along with a game schedule that has the date of the game highlighted
Sporting equipment and a brochure of the sports camp they'll be attending
Museums, Zoos, and Aquariums
Give a stuffed animal from the zoo or aquarium gift shop, and a brochure with different events circled
Wrap the tickets in multiple layers of wrapping paper
Use an online puzzle maker and print out a picture of where you're going. Have your child put the puzzle pieces together to discover their experience gift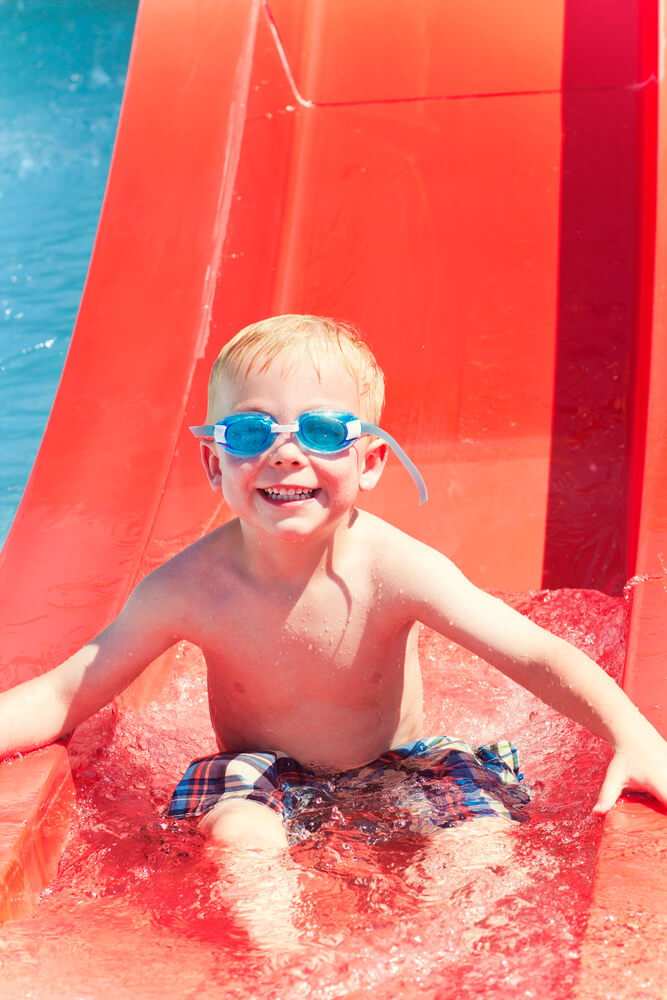 Everyday Experiences Close to Home
Make a coupon book of experiences with activities like "Good for three games of putt-putt" and "Dinner with Mom and Dad (and no siblings!)"
Print out a calendar of the month and write activities you've planned on them, like "Riding Lessons" every Monday afternoon
Give a small gift related to the experience, like a bottle of nail polish to go along with mani-pedis
More Expensive Experience Gifts (Disneyland, Vacations, etc.)
Create a simple scavenger hunt for your child to gather clues to find out what the experience is
Bake treats related to the experience as clues (like Mickey Mouse-shaped cookies or cupcakes)
Make a collage of related pictures and have them guess
Most of these suggestions will work for all kinds of experience gifts, and they can be as much fun as the presents themselves!
And if you want some other fun ideas for how to reward kids, then check out this post: How to Use Printable Reward Tickets for Your Kids – 8 Easy Tips!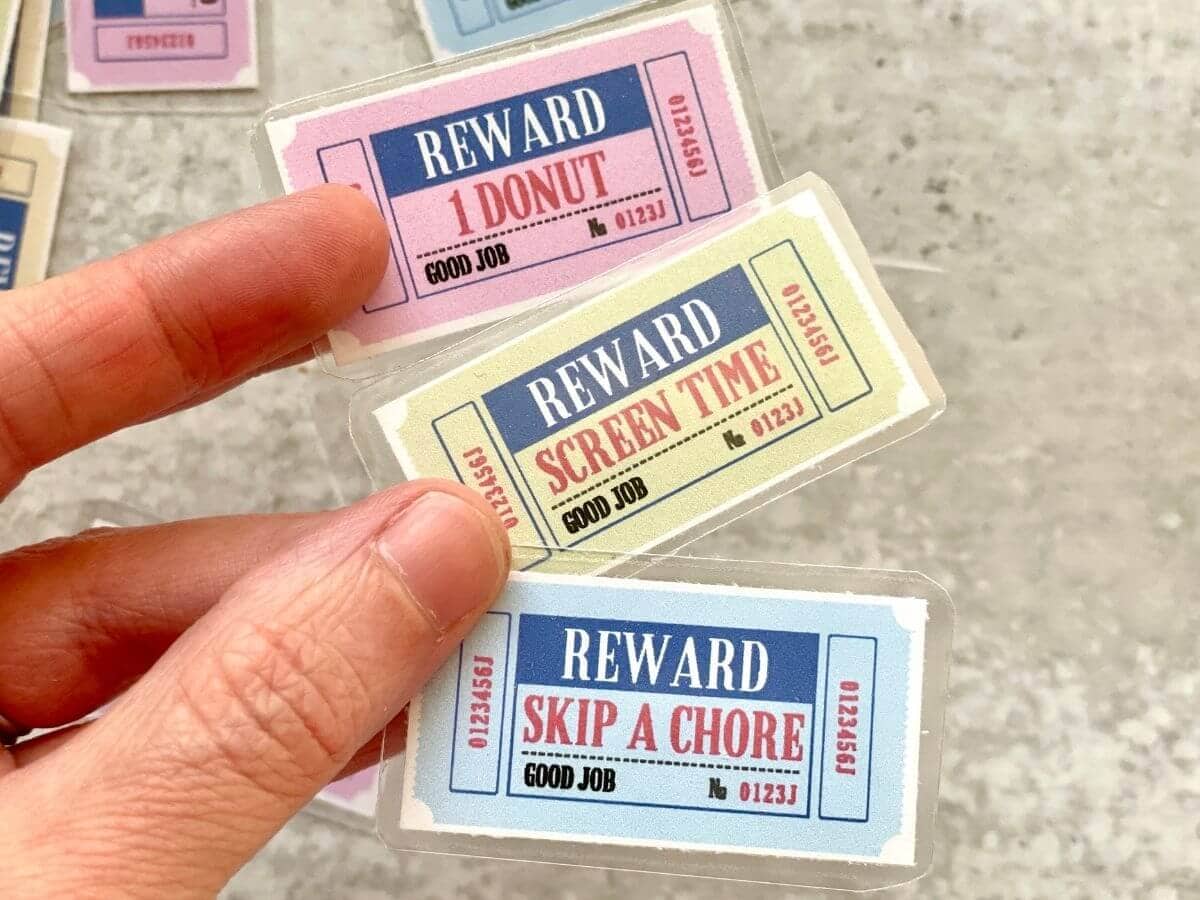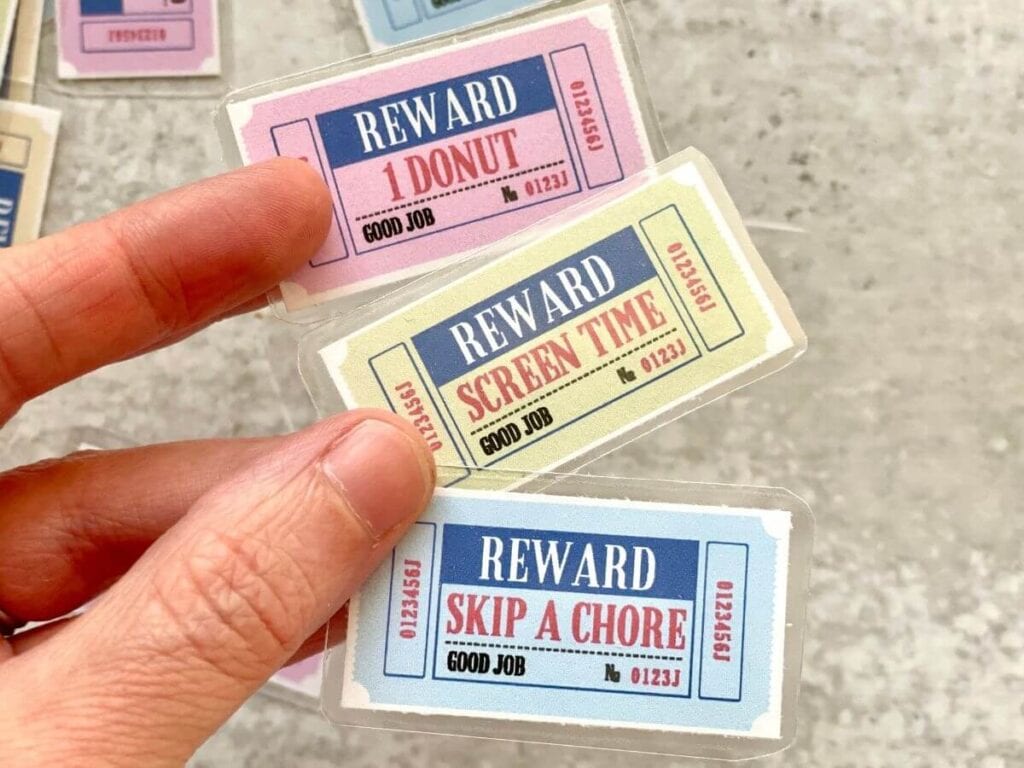 Now let's take a look at some of my favorite experience gifts for kids.
The 75 Best Experience Gifts for Kids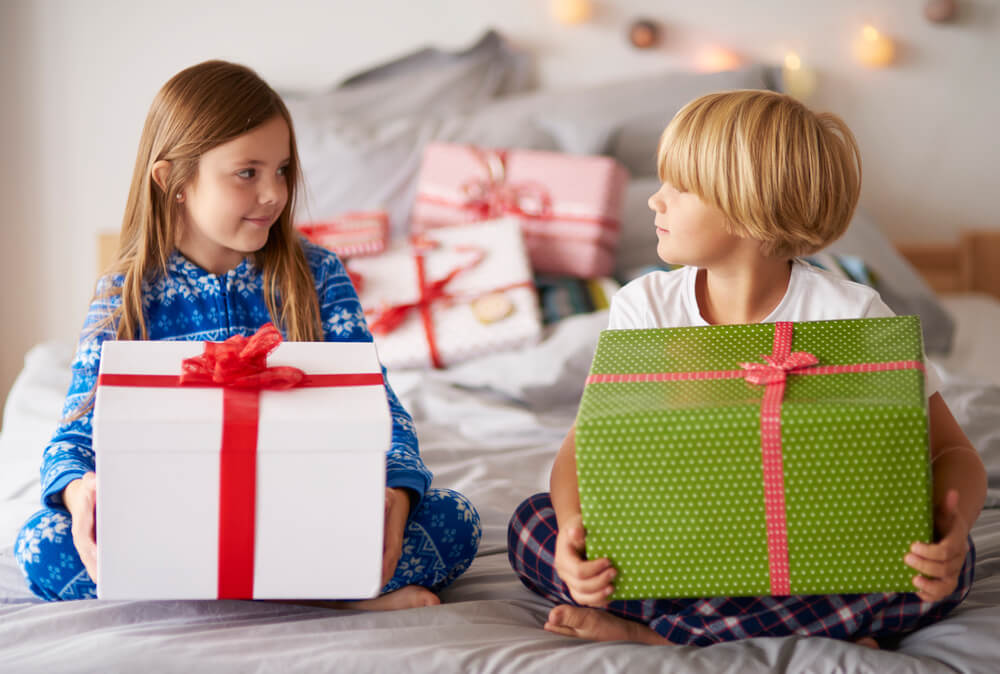 Go-Kart driving passes
Passes to an indoor trampoline or rock climbing park
Trip to a nearby animal sanctuary
Bowling party with friends or family (or both!)
Summer pool passes
Afternoon outing to a bookstore to buy new books
Dinner or lunch date with Mom and Dad (siblings stay at home)
Year-long aquarium membership
Horse riding lessons
Concert tickets
Virtual cooking, art, or music lessons
A gift card to a local ice cream shop
Picnic at a local park
Ski passes
Movie theater gift card
Family outing to Chuck E. Cheese or another indoor arcade/play place
Tickets to Disney on Ice or Broadway show
Going hiking on a local trail
Visit a nearby wildlife preserve or national park
A week at a camp of your child's choice
Miniature golf outing
Hot air balloon ride
Passes for a local festival or Rennaissance Fair
Tent and camping gear for an upcoming camping trip
Art supplies + Art lessons
Tickets to an amusement park
Gift cards to favorite local shops and an afternoon of shopping
Donation to a charity of your child's choosing
Volunteering experience at a local charity event
Coffee date with Mom or Dad
Pajama party with friends
Movie night with your child's favorite films and snacks
Zoo passes
Tickets to local classes like Home Depot Kids Workshop
Day trip to the beach
Swimming lessons
Whale watching tickets
Trip to the petting zoo
Outing to spa
Gift card for mani-pedis
Audible gift card
Spotify/Apple Music/Amazon Music gift card
Kindle Reader + Kindle gift card
An afternoon of baking with Mom or Dad
Rollerskating pass
Indoor picnic and movie night
A train ride to somewhere they haven't visited before
Museum passes
Family pass to YMCA or local gym/recreation center
Crafting lessons (crochet, knitting, sewing)
Sporting event tickets
Tubing down a local river
Fishing trip with Mom or Dad
Inner tubing and boating excursion
Tuition for gymnastics or martial arts classes
Day road trip to see nearby tourist locations and landmarks
Weekend stay at a Great Wolf Lodge or other nearby resort
Passes to your child's favorite theme park
Seeds and gardening tools to plant a garden
Supplies to build a terrarium
Plan a treasure hunt around your home (create a handmade map and make the prize chocolate coins)
Plane or train ticket to visit a special family member
Family game night with your child's favorite treats
Build a treehouse or fort together – Give them their own tool belt and building plans (or just a picture of the end product!)
Art museum pass
Pay membership dues for seasonal sports programs
A library card in your child's name
A weekend trip with close family or friends – Print off an itinerary with fun graphics/font
Painting class
Ferry ride and meal on the water
Educational subscription box – I recommend just purchasing one package instead of a monthly subscription to cut back on potential clutter
Ice skating passes
Escape room tickets + Dinner
A weekend or overnight stay with the grandparents
Subscription to kids magazine like Highlights or National Geographic Little Kids
Although I haven't stopped giving my kids material gifts entirely, I do love searching for experience gifts they'll love and cherish. They just add more "life" to living, you know?
Do you have experience gift ideas that have worked well for you? I can't wait to hear about them! So drop them in the comments below – I'd love to read them!
And don't forget to PIN this post for later: