Make your summer bucket list with these 100 ideas and a free printable, so you can keep track of all of the fun activities you want to do this summer!
Summer is coming. Are you already thinking of responses to the constant "Mom, I'm Bored!" musings that are about to be coming your way?
If you've already made an I'm Bored Jar with my free printables, then you're partially prepared for what seems like 382 school-free days. But why not take it a step further and actually plan some fun summer activities with a bucket list!
What is a Bucket List?
Think of a bucket list as a to-do list… except instead of mundane everyday tasks like picking up the dry cleaning, it's filled with fun activities that you want to do in a certain time period.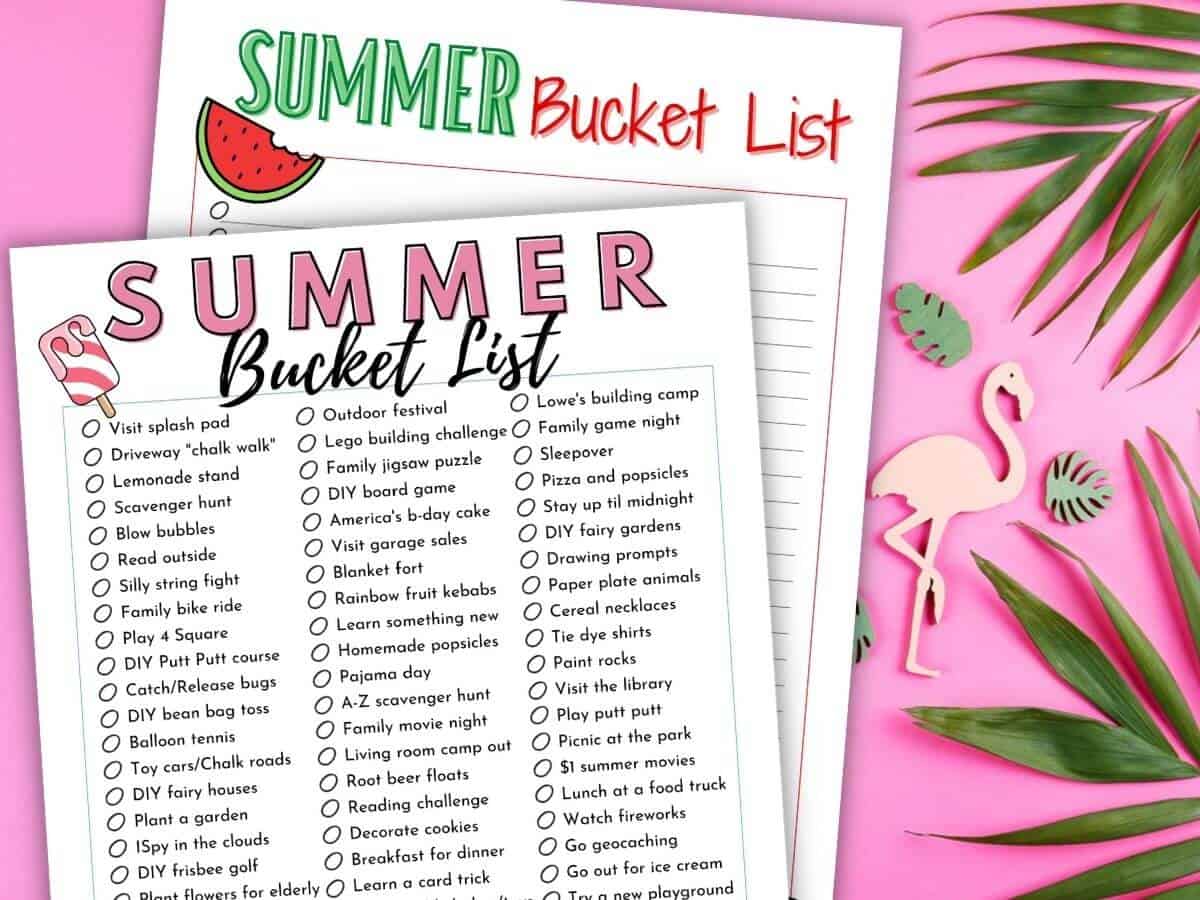 Why Should You Make a Summer Bucket List
To make your kids feel loved
Life can get busy… I get it… I'm a working Mom, and I work from home, so it feels like I am ALWAYS working! But during the summer, I make an extra effort when my kids are out of school to spend more time doing fun activities with them. Making a summer bucket list, and then actually doing the things on the list as a family, is a great way to show your kids that you want to spend time with them and that they are what's most important.
Plus, you can involve your kids in the planning of the bucket list to make them feel special. Maybe let each child put down 4-5 ideas on your summer to do list.
To save money
Keeping your kids entertained all summer long can be expensive… but you don't have to go on a Target toy run to keep them busy. Most of the ideas on my summer bucket list are completely FREE or use items that you already have at home, so you don't need to spend a ton of money.
To remember all of the fun activities you want to do
The great thing about summer time is that there are SO many fun options for things to do, from berry picking farms to summer story time at the library… but it can also be difficult to remember your summer to do list if you don't have it written down. Having a bucket list will help you remember all of the fun activities that you want to do with your family and prioritize your time.
You won't be able to accomplish everything on this list, but if each family member picks out a few of their favorite ideas, you can add them to your list so that everybody gets to do what they want to do.
Fun Bucket List Ideas for Summer Time
Here are 100 ideas to add to your summer bucket list, including fun water activities, rainy day activities, easy outdoor game ideas, and more!
Outdoor Activities for Your Summer Bucket List
Turn your driveway in to a "chalk walk". Have your kids try to recreate famous paintings using sidewalk chalk.
Set up a lemonade stand.
Go on a neighborhood scavenger hunt. Grab my free printable neighborhood scavenger hunt checklists here!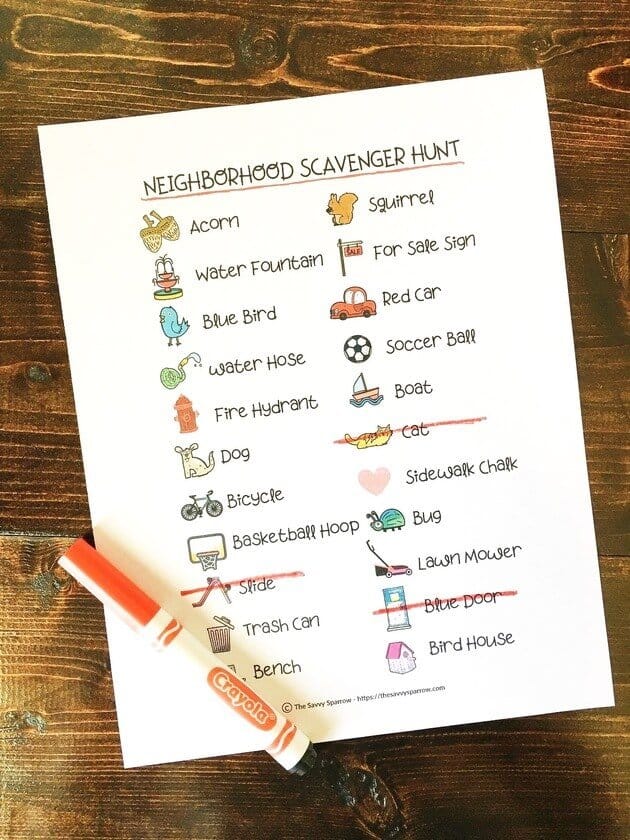 *This post contains affiliate links, which means if you click a link and make a purchase I earn a commission at no additional cost to you. Read my terms of use for more info.
Blow bubbles.
Have a reading hour outside. Set up a big blanket in your yard and let your kids read books outside.
Have a silly string fight. Get one can of silly string for each child and let them go to town!
Go for a family bike ride.
Play four square. Draw a giant square with four quadrants on your driveway with sidewalk chalk.
Set up a makeshift putt putt course. Use bouncy balls and make homemade "putters" with empty gift wrap tubes.
Catch bugs like caterpillars in a cute bug cage.
Make your own bean bag toss. You can buy bean bags on Amazon, or fill old socks with beans and tie them closed. Then set up different boxes and baskets in the driveway.
Play balloon tennis. Make rackets by taping paper plates to empty paper towel rolls or tongue depressors. Then use the rackets to hit an air-filled balloon back and forth.
Play with Hot Wheels in the driveway. Have kids draw big roads with sidewalk chalk and then "drive" their Hot Wheels or other toy cars all around the driveway.
Make outdoor fairy houses. Mound sticks, rocks, and leaves into a "house". You can even decorate the fairy house with miniature flowers, small Barbie furniture, etc.
Plant a garden. Even if you don't have a huge outdoor space, you can still do a small herb garden in a long rectangular pot.
Take a rest on a blanket in the yard and point out shapes, animals, and other objects in the clouds.
Set up your own "frisbee golf" course using hula hoops, laundry baskets, and trash cans.
Offer to plant flowers at an elderly neighbor's mailbox.
Water Play Ideas for Summer Time
Host a water balloon party with kids from the neighborhood. I did this recently with these super quick fill water balloons, and my kids had a blast!
Create a giant ice block with small toys inside and give kids forks and spoons to let them chisel away at the block. Just place 3 or 4 small toys (bouncy balls, Hot Wheels cars, etc) in a large metal mixing bowl, fill with water, and freeze.
Pull out the water hose and attach a garden sprinkler to the end for your kids to play in.
Have a car wash for toy cars. If your kids have Cozy Coupe cars, or even smaller toy cars that can get wet, set up a car wash for them in the driveway.
Slip 'n slide!
Do a sponge ball bucket race! Super fun and a great way to get your kids' energy out!
Make a homemade water table by filling a big plastic storage tote with water and adding in some plastic waterproof toys.
Visit the pool or go swimming in the lake.
Have a water gun fight!
Bucket List Ideas for Rainy Days at Home
Have a Lego building challenge. Pick something for all of your kids to build (car, house, flower, etc) and have a mini competition.
Do a complicated jigsaw puzzle as a family.
Make your own board game. Give kids a piece of poster board and markers and let them create their own game board. Use small toys for game pieces and dice or a homemade spinner.
Make a birthday cake for America to celebrate the Fourth of July, America's birthday! Try this Easy No-Bake Flag Cake made with pre-packaged treats if you're not a baker!
Try edible finger painting. This 2 ingredient edible finger paint is great for toddlers and younger kids, and it's super easy to make!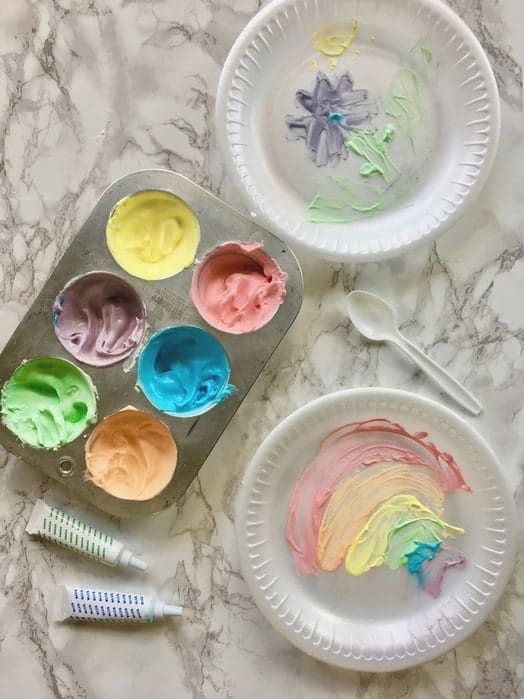 Build a blanket fort in the living room.
Make healthy rainbow fruit kebabs. Place strawberries, orange segments, pineapple chunks, and blueberries on a wooden skewer.
Learn something new – like how to sew, how to play the harmonica, or how to tie your shoes.
Make homemade popsicles!
Have a pajama day! Stay in your pj's all day long, watch movies, and eat breakfast for dinner!
Do an A-Z Scavenger Hunt. Have your kids walk around the house and locate items that start with each letter of the alphabet, in order. For example, A for apple, B for bra, C for crayon, etc.
Let the kids climb in your bed and watch a family movie together.
Have a camp out in the living room. Set up a tent or just put down sleeping bags in the middle of the floor, and make s'mores in the microwave.
Make root beer floats.
Start a Summer Reading Challenge! Print out some reading trackers, or challenge your kids to read a set number of books over the summer.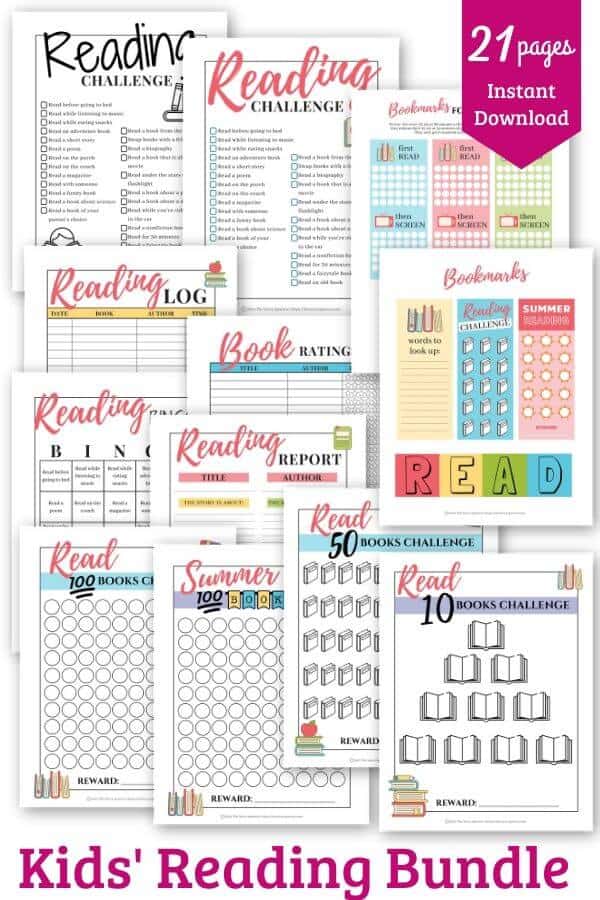 Decorate cookies with a fun cookie decorating kit!
Let your kids help you cook breakfast for dinner… pancakes with sprinkles anyone?
Learn some new card tricks. Search YouTube for some kid-friendly tutorials.
Do a little tidying up. Go through your kids' old clothes and toys and make a pile of items to donate to a local children's home or church.
Do a picture book scavenger hunt. Print off my free printable book scavenger hunt list here, grab a stack of picture books, and let your kids look through them to find the items on the list!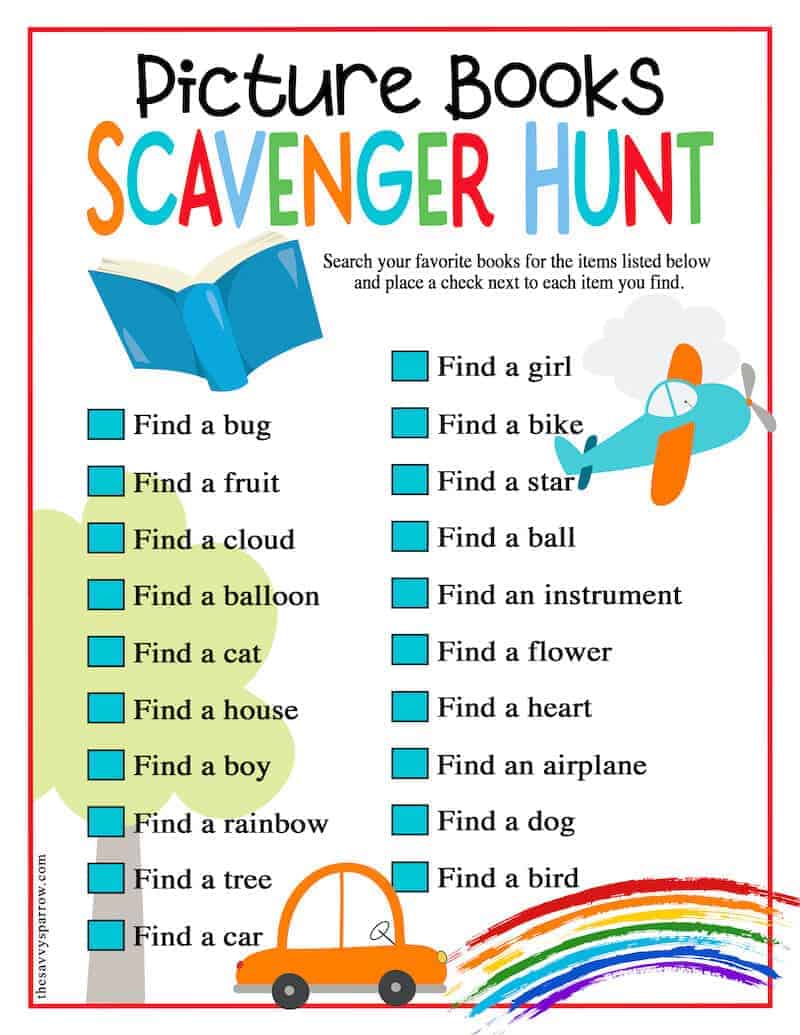 Make a mud kitchen! Get your kids dressed in old clothes and venture out after the rain ends with kitchen utensils and disposable plates, cups, etc. Let your little ones "cook" up some mud pies!
Nighttime Summer Bucket List Ideas
Host an outdoor movie night. Hang a white sheet over your garage, set up some lawn chairs in the driveway, and serve popcorn and candy. You may even be able to rent a projector to keep costs down.
Go on a neighborhood scavenger hunt with flashlights! You can grab my free printable neighborhood scavenger hunts here.
Sit around the fire pit and roast marshmallows.
Start gratitude journals, and have your kids write in them (or draw pictures) of something that happened that day that they're thankful for. This is a great quiet time activity to do before bed! Go here for a free printable Gratitude Journal for Kids!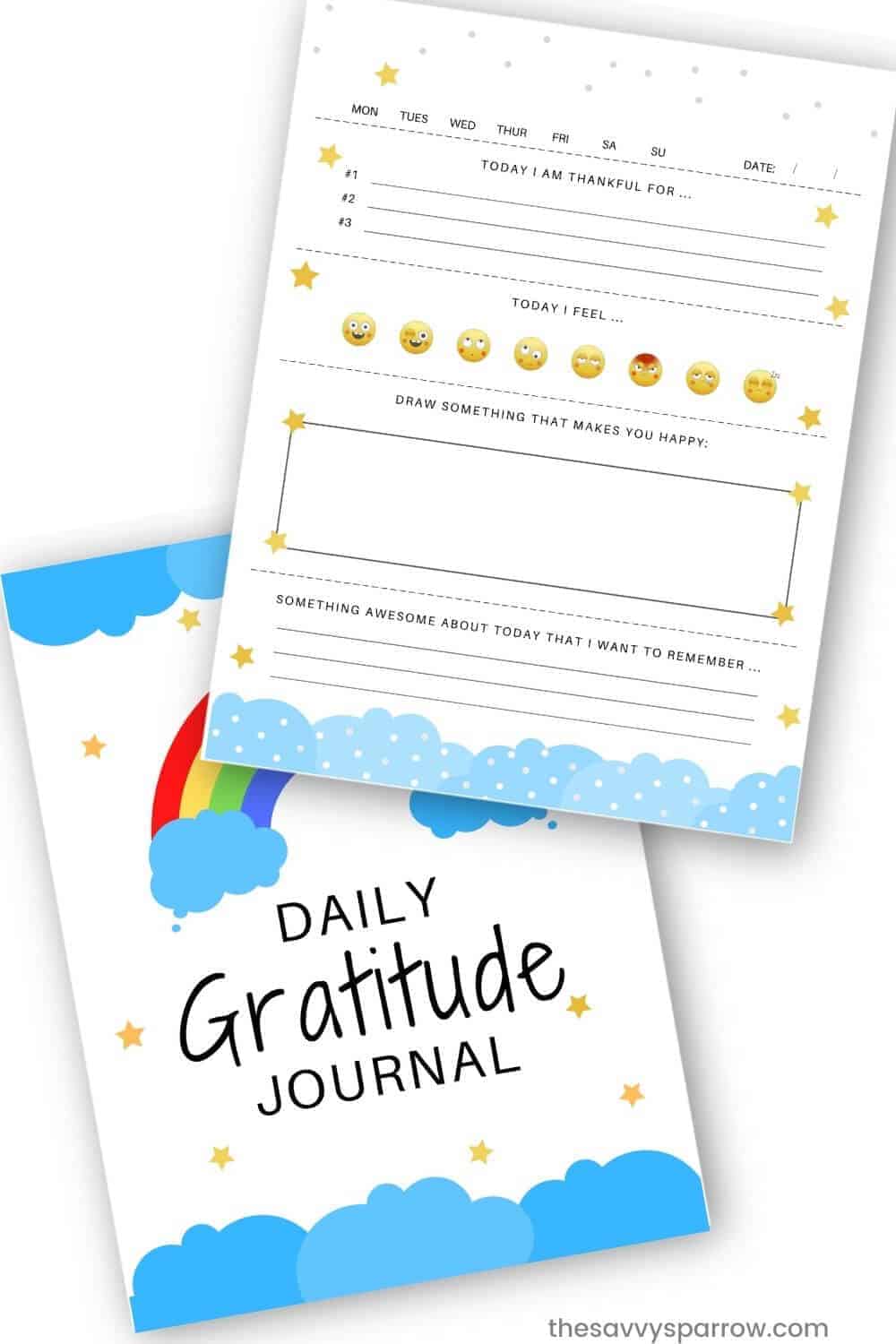 Catch fireflies. If your kids are older, you can even have a friendly competition to see who can catch the most.
Lay on a blanket in the grass, look at the stars, and try to pick out different constellations.
Stay up until midnight.
Host an ice cream social. Make an ice cream buffet table with a few kinds of ice cream, different sprinkles and candy toppings, and chocolate and caramel sauce. Invite the neighborhood kids over for a sweet treat after dinner time.
Play flashlight tag.
Host a "Pizza and Popsicles" night!
Let your kids invite some friends over for a sleepover.
Have a family game night. You could even set a recurring game night each week (like Friday nights), and alternate which family member gets to pick the game.
Summer Craft Ideas for your Bucket List
Make fairy gardens. You can buy super cute fairy garden kits here! I've personally used these kits with my daughters and they loved them!
Make paper plate animals.
Draw pictures! You could even turn this into a daily activity (you do have 3 months worth of days to fill up after all!) with these 90 drawing prompts for kids! Print them out and make a drawing prompts jar for when your kids complain of summer boredom.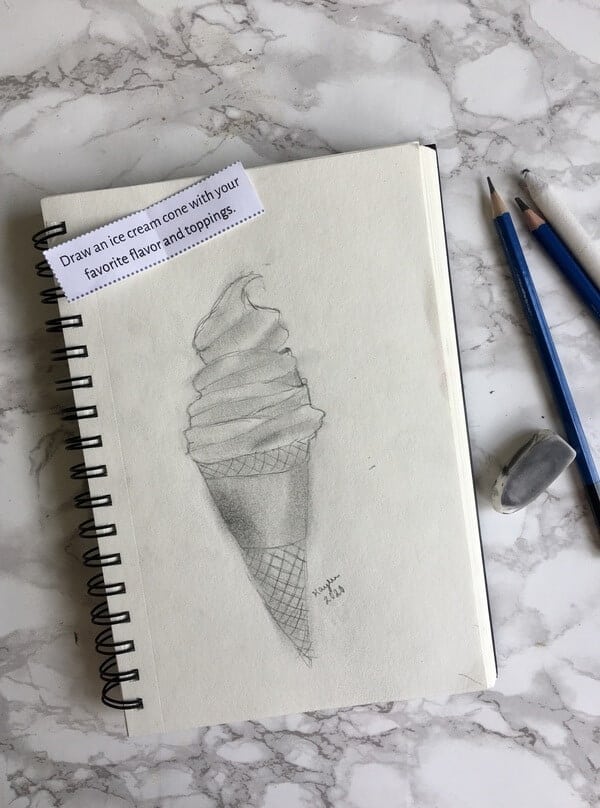 Recycle toilet paper rolls into cute animal crafts.
Make these pretty rainbow felt crafts.
String different cereals (Cheerios, Apple Jacks, Fruit Loops, etc) onto yarn and make edible necklaces.
Make homemade cards to send to veterans or active duty military on the Fourth of July.
Make tie dye t-shirts, socks, etc.
Let your kids make homemade sock puppets out of missing socks and craft supplies (googly eyes, pipe cleaners, pom poms, etc). Then let them perform a puppet show with their creations.
Make paper airplanes and have a competition to see which one flies the farthest. You can even have your kids watch YouTube how-to videos for creative plane ideas.
Make a summer scrapbook. Take one photo for each day of the summer break and compile them into a keepsake book.
Get out some paper and markers or crayons and turn on YouTube for an easy art class. Look up videos about drawing for kids for some great tutorials, and let your kids follow along. This is one of my youngest daughter's favorite art activities and it's no work for me!
Paint rocks!
Make a simple bird feeder by smearing peanut butter on a pinecone or empty toilet paper roll and rolling it in birdseed.
Make homemade playdough.
Ideas to Get Your Kids Out of the House this Summer
Visit the library. Most libraries have a bunch of different kids' activities (crafts, story time, etc) during the summer.
Go play putt putt.
Visit a local arcade.
Pack a picnic lunch and spend the day at your local park or playground.
Go to a summer movie. Regal Cinemas and AMC both have special summer showings of kids' movies that are super cheap!
Visit an outdoor festival near you.
Turn any outing into an A-Z Scavenger Hunt! At the mall or walking around the neighborhood, find items that start with the letters of the alphabet, in order from A-Z (A for American flag, B for bush, C for car, etc).
Shop garage sale Saturday! My kids and I love to pile in the car on Saturday morning, run through the Dunkin drive thru for breakfast, and visit all the garage sales. And most of the time you can even get your kids a few new toys for just a couple bucks.
Visit the splash pad.
Try the summer craft camp at Michael's craft store! For just a few dollars your kids can attend a mini class and make a cute craft to take home.
Go pick berries at a local farm. Just Google "berry picking farms" and your city to find one near you.
Go bowling for FREE!
Try out a Lowe's or Home Depot kids' building workshop. This is an awesome FREE activity that both stores often provide on Saturdays.
Visit a nearby lake or pond and feed the ducks.
Have lunch at a food truck! Great way to go out to eat without worrying about your 2 year old running around a restaurant.
Go for a walk and take photos of pretty flowers.
Go geocaching. You can Google "geocaching" to learn more, but it's basically a world-wide outdoor treasure hunt that uses an app on your phone… There's probably at least a handful of "geocaches" in your town!
Bake cookies and deliver them to a local fire station.
Visit the drive-in movies in your pajamas, and don't forget the snacks!
Watch fireworks on the Fourth of July.
Go on a family hike.
Visit a park or playground that you've never been to before.
Go out for ice cream!
Visit your local children's museum.
Go fishing. Every year, most states have a free fishing day, so you can take your kids to enjoy this activity without spending money on a license!
Free Printable Summer Bucket List
Want to grab my free printable summer bucket lists? I've got a pre-filled summer to do list and a blank bucket list for you to fill in yourself! Just click the links down below to print out your lists, hang them on your fridge, and start enjoying some fun family activities this summer!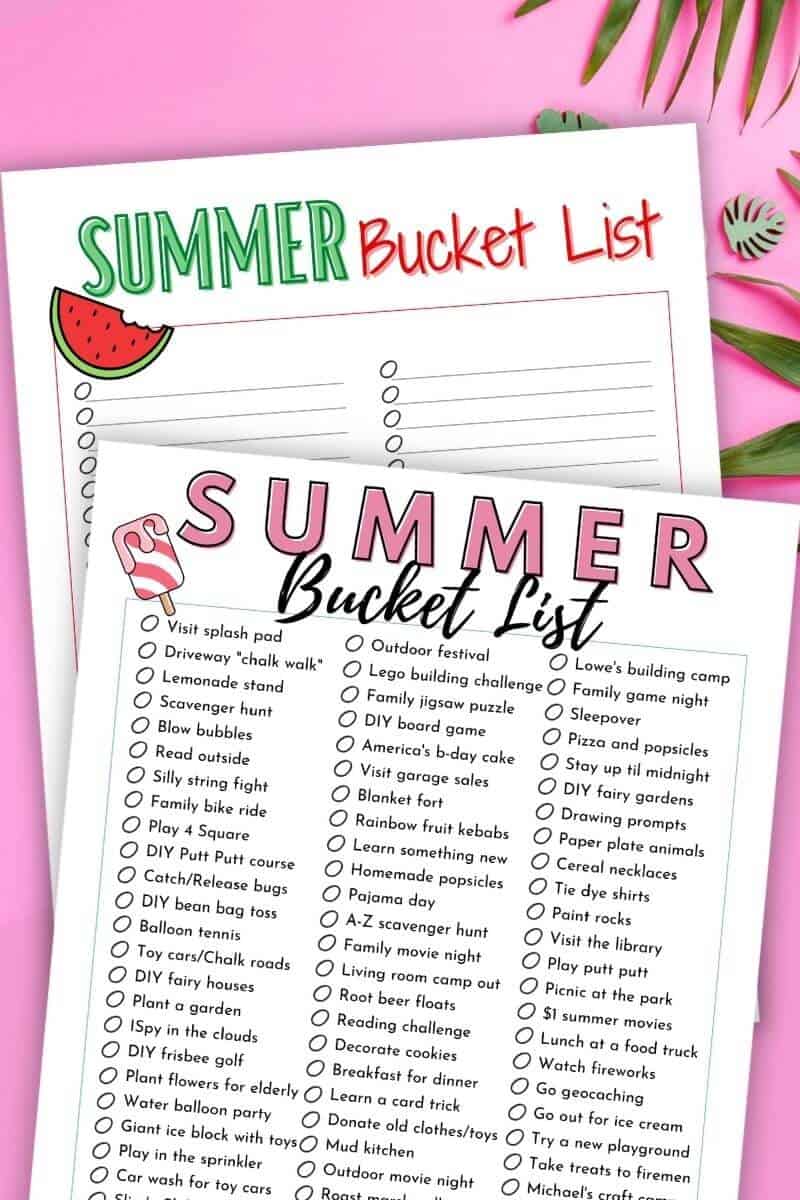 Click HERE for the Summer Bucket Lists!
What about you? What kinds of activities are on your summer to do list? Is there anything that your kids really look forward to doing at summer time? Leave me a comment down below! I'd LOVE to hear from you!
And don't forget to PIN this post for later!