Here's another ridiculously easy DIY wall art idea, brought to you by the Queen of Shortcuts (yup, that's me!)… FREE Farmhouse Printables!
Let's face it… we all want to have the creative capabilities of Martha Stewart, but some of us are a few apples short of an apple pie, am I right?
If you don't have a crafty bone in your body, but you still want to feel the satisfaction of accomplishing a DIY home decor project, then free printable wall art is for you, my friend.
No exacto knife or crochet hook or Cricut necessary.
If you've got a printer, or if you live within driving distance of an office supply store, then you can totally decorate your home with free farmhouse printables.
What could be easier than downloading one of these cute farmhouse style printables, printing it out, and popping it in a frame?!
Here are loads of tips for how to use free printable wall art for easy and inexpensive DIY wall decor… plus, don't miss the 100s of free printables at the end of this post!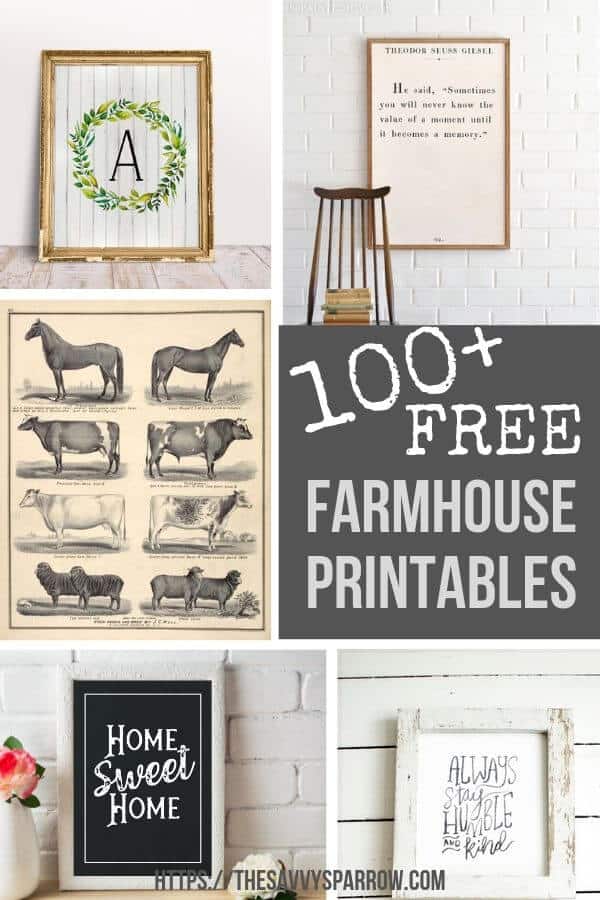 *This post contains affiliate links, which means I may earn a small commission from these links at no additional cost to you. Read my full disclosure here.
How to use FREE Farmhouse Printables for DIY wall art:
1. Download the FREE Printables to your computer or flash drive
These printable farmhouse designs are all in PDF format.
What does that mean for you?
That you don't have to have any special photo software to open them. Once you download the free printables, you should be able to open the files on any device.
After you open the PDF files, you can print them directly from your home printer, or you can download the files to a flash drive and take them to an office supply or printing store to be printed.
2. Print your Printables on high-quality paper
I recommend using one of these types of paper to print your Free Farmhouse Wall Art:
Matte Cardstock – This is my preferred paper because it is thicker and the flat texture gives your printable wall art a more rustic feel. You can get it here or if you take your printables to a printing shop, you can tell them you want matte cardstock.
Glossy Photo Paper – If you want to go with a shiny finish, then photo paper is best. However, keep in mind that if you frame your free farmhouse printables in a glass frame, then you probably don't need glossy paper.
I DO NOT suggest printing your wall art on regular old printer paper. Your standard printer paper is much lighter weight and it is prone to wrinkling when you frame it. For more professional DIY wall art, heavier weighted paper is always best.
3. Or have your Farmhouse Printable Wall Art printed at an office supply store or print shop
Your DIY wall art doesn't have to be limited by the quality of your home printer.
If your printer is just "meh", then consider downloading your farmhouse printable wall art onto a jump drive and taking it to a FedEx Kinkos, Office Depot, or Staples to be printed.
Many office supply stores also offer an online ordering option for prints. You can place your print order entirely online and then just pick it up from the store when it's done.
Personally, I prefer to use FedEx Kinkos for special printing jobs that my home printer can't handle. However, I'm a bit old fashioned so I like to actually go into the store to place my order. The benefit of placing your print order in-store is that you can actually see and touch the different paper options to decide which you like best.
Another benefit of taking your free farmhouse printables to a print shop is that they can print them in large poster form so you can get a truly custom look. Just like these Oversized Book Quote Printables from The Painted Hive. Download this awesome farmhouse decor printable, or one of her many other book quote prints, for free by clicking the link.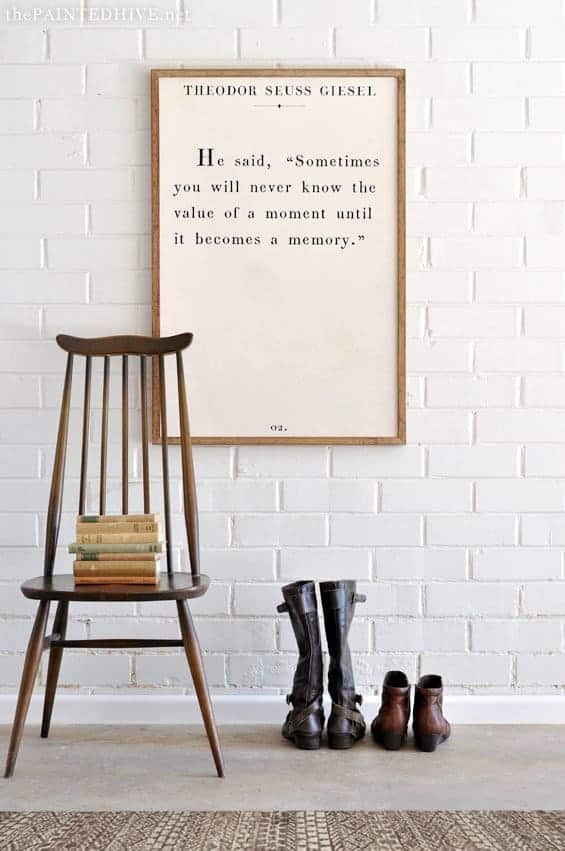 4. Get creative with framing
You have a TON of options when it comes to picking out a frame for your DIY farmhouse wall art. So get creative! Here are some easy ideas for how to frame free printables so that they feel a bit fancier:
Large White Mat
When framing printables for DIY wall art, I like to go with a frame with a large white mat. A matted print looks more professional, in my opinion, instead of looking like it was thrown together in a few minutes. Even though it was… wink wink… our secret!
This free printable cactus wall art from Sustain My Craft Habit is a great example of how a large white photo mat can work wonders for a free printable: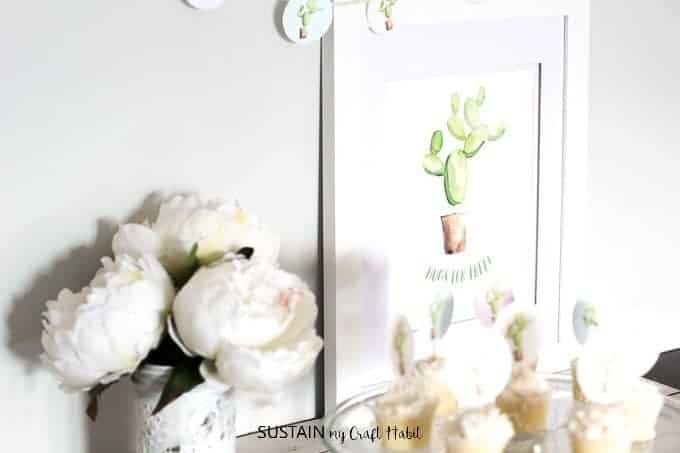 Puzzle-piece Collage
If you're not afraid of a challenge, then you can make your free farmhouse printables seem like custom art by turning them into a puzzle-piece collage.
What the heck do I mean by that?
You can print your printable farmhouse wall art out in a large engineering print, and then cut it into pieces (to match the sizes of your frames). Then arrange the framed pieces on your wall like a puzzle.
The Free Printable Wall Art from Shrimp Salad Circus is an awesome example of this gallery wall technique. Wouldn't this look so cute in a nursery:
Textured Frames
It's easy for a simple printable to feel a bit bland as DIY wall art. To avoid that, choose a frame with some texture.
This Free Fall Printable from The Best Ideas for Kids looks awesome and elevated in a burlap frame. And I love how the color of the frame perfectly compliments the fall colors of the printable wall art: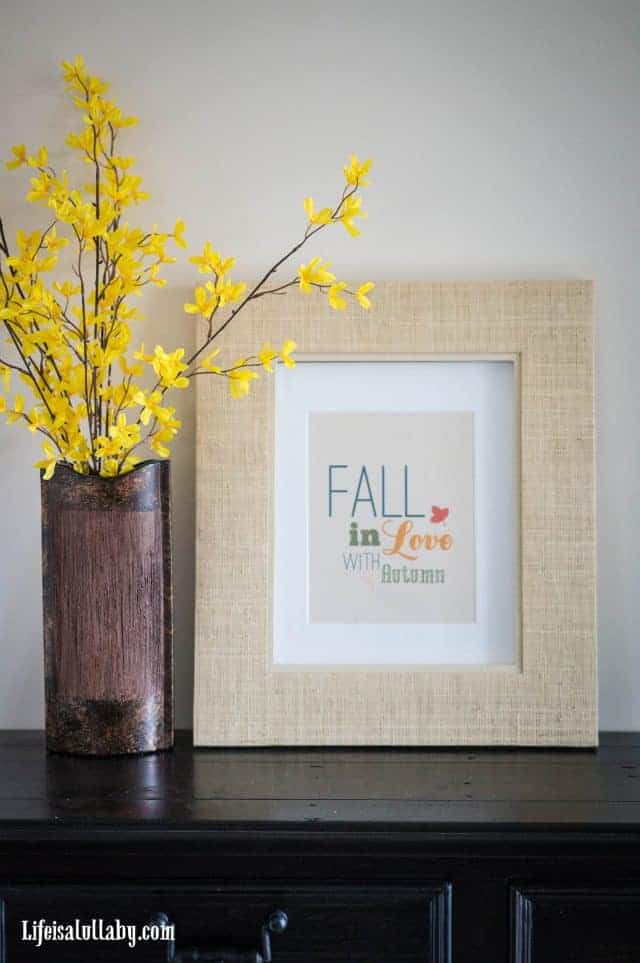 Floating Frames
I love the look of floating glass frames for a collage of similar free farmhouse printables.
Floating frames like these give farmhouse printables a light and airy feel, since the frames are mostly just clear glass. When combined with a grouping of delicate botanical printables like these from Repurpose and Upcycle, floating frames allow the beautiful artwork to take center stage. Click the link to download the 6 Free Botanical Printables!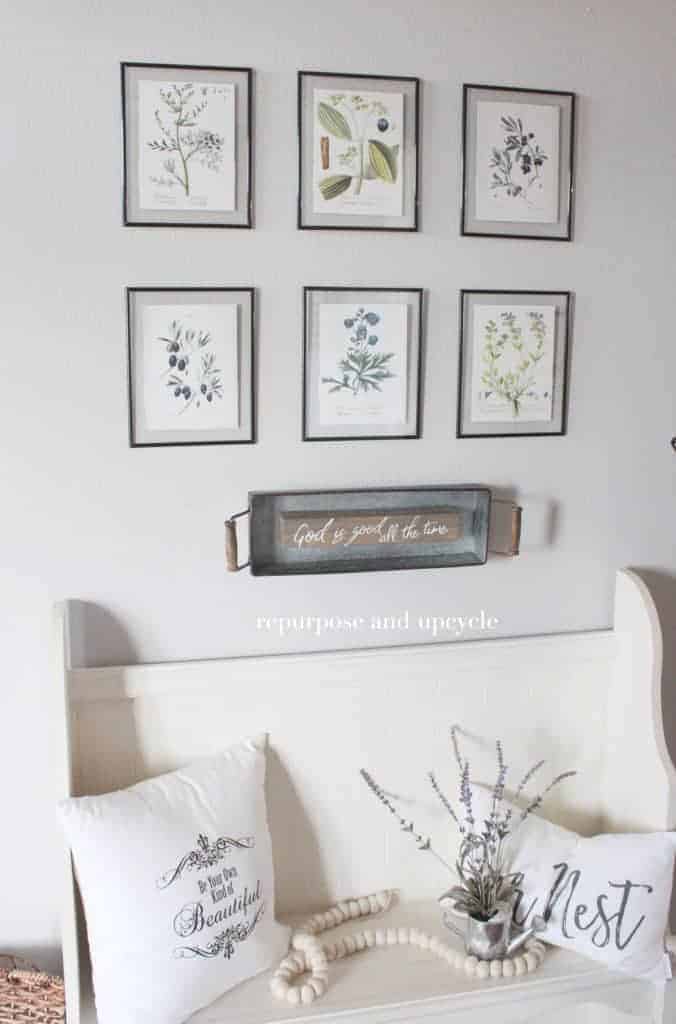 Skip the Frames
Who says that these free farmhouse printables have to be framed?
I absolutely LOVE how Simplicity in the South used free vintage botanical illustrations to cover the large, empty space above her fireplace. Get her 25 FREE Vintage Botanical Illustrations HERE!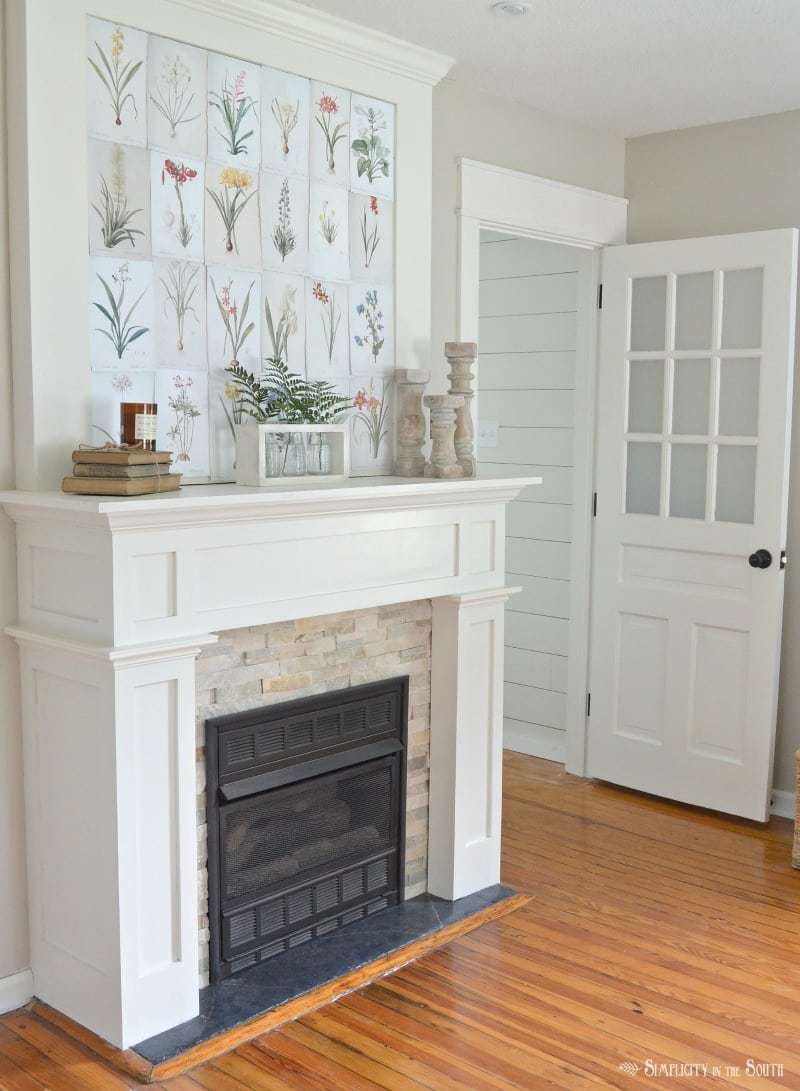 Or use the Free Printables for something other than DIY Wall Decor…
Like this adorable Spring Pillow Cover from Gather and Flourish! Click here for the easy tutorial for how to use a free printable on a pillow!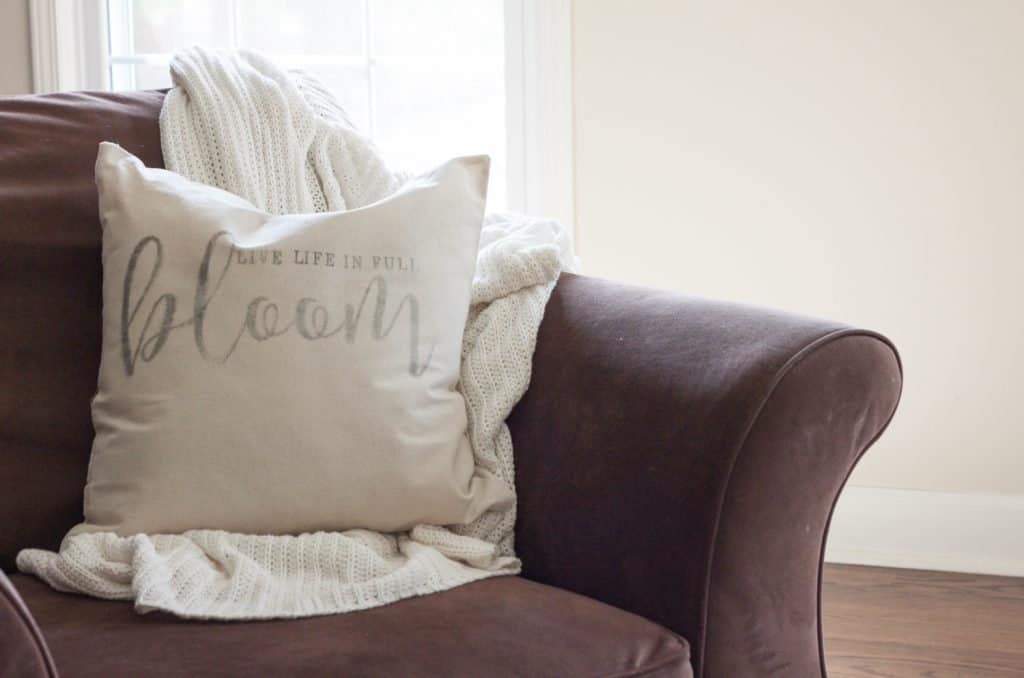 Get My Free Farmhouse Printables Now!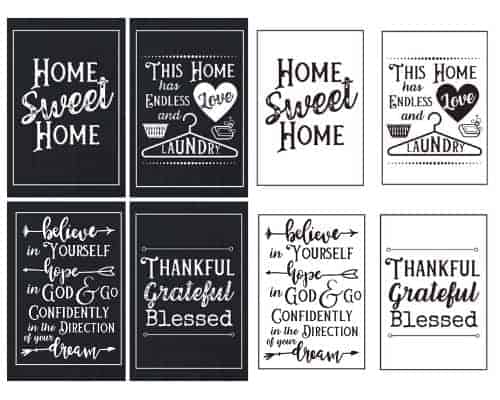 Subscribe to my FREE email newsletter using the form below, and I'll send you my set of 4 free farmhouse printables as a Welcome Gift! Plus, when you sign up I'll email you the password for my FREEBIES library so you'll have access to ALL of my printables!
More Free Printables for DIY Wall Art
One of my go-to resources for free farmhouse printables is the New York Public Library Digital Collections. If you've never visited this site, then you're in for a treat!
To date they have over 800,000 images (including vintage advertisements, sketches, and photographs) that are completely free to download! Here are a few of my favorite items from their collections:
You can also visit the New York Public Library Digital Collection and type in the name of your state in the search box to find some rustic maps that would be perfect for your DIY farmhouse wall art. Here's an old mining districts map from 1833 that I found for Tennessee:
And, as if all of those free printables weren't enough, I have a huge list of even more free printables for you to use for your easy DIY wall art! Happy browsing!
Even More FREE Farmhouse Printables for Easy DIY Wall Art!
Check out even more FREE printable wall art from fellow bloggers (because a girl has gotta have options!):
18 FREE Patent Printables from The Navage Patch: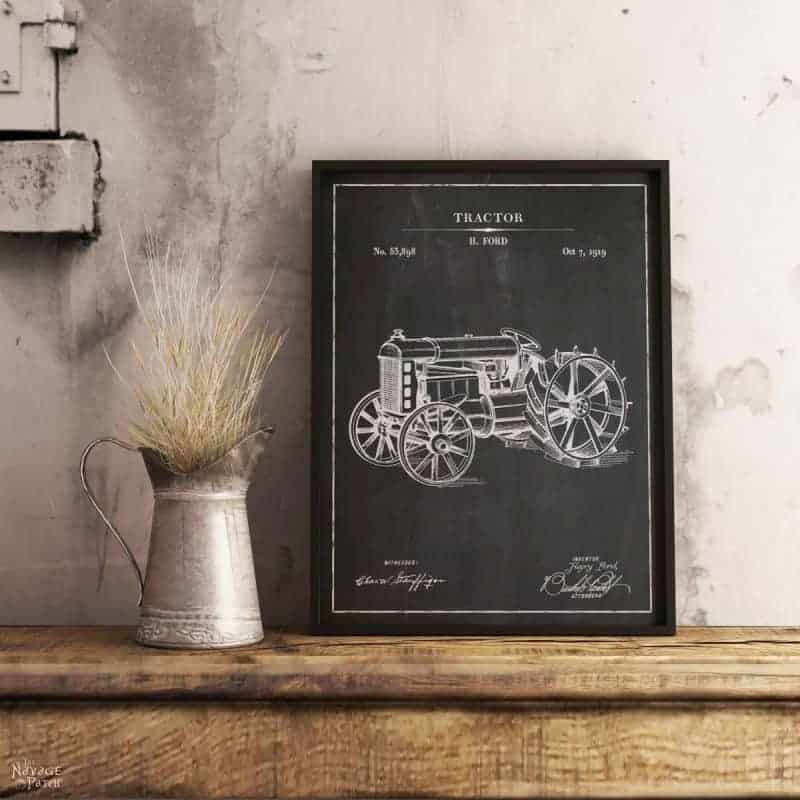 30 FREE Farmhouse Wreath Monogram Printables from The Cottage Market: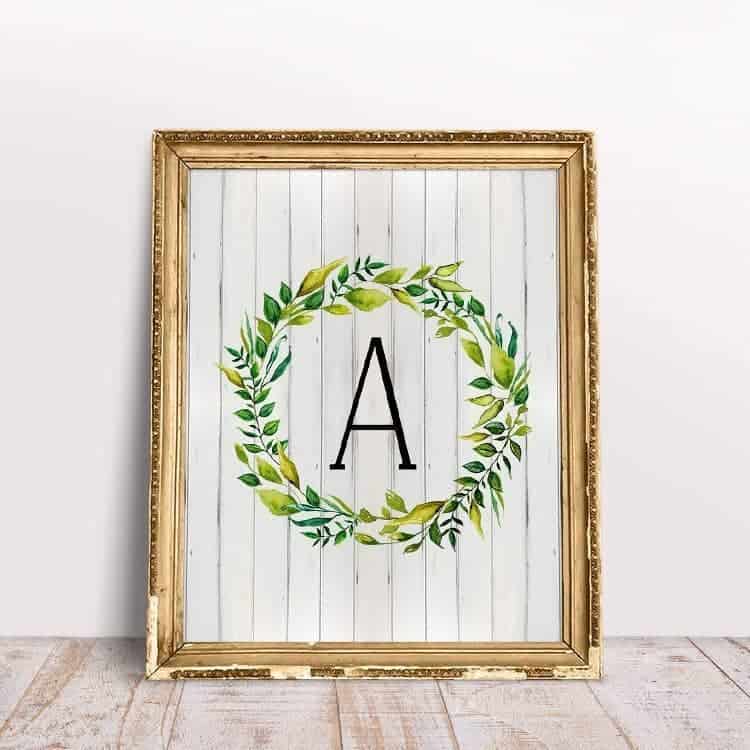 2 FREE Gardening Printables from The Lily Pad Cottage: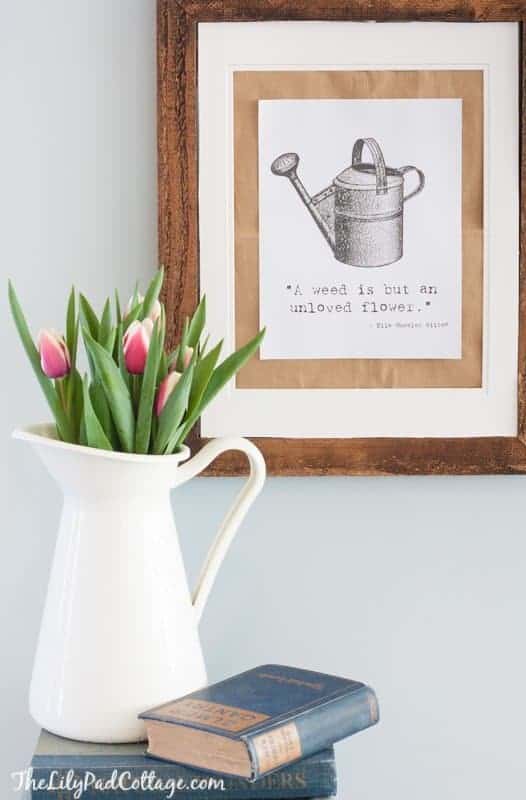 Always Stay Humble & Kind Free Printable from We Lived Happily Ever After: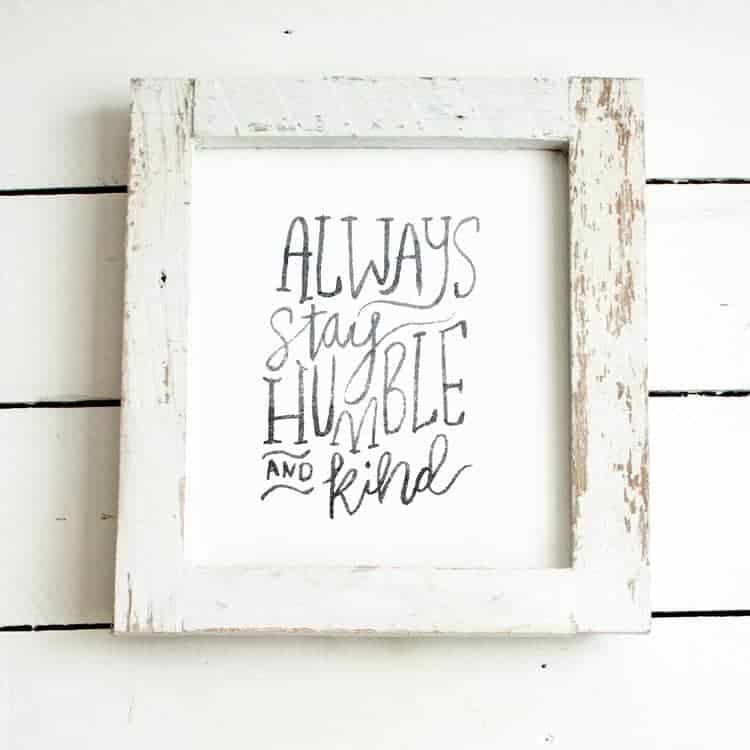 And there you have it! Some of the best free printable wall art that you can find!
I hope you're inspired to create some beautiful and easy wall art yourself with one of these awesome printables!