Want your kids to read more over the summer, but not sure how books will compete with their electronic devices? Here are some easy ideas for how to encourage more reading this summer!
Summer is upon us… and that usually means that kids will be spending the bulk of their time doing two things – playing outside or playing on an electronic device. And reading books is probably no where to be found on their summer bucket list!
But the summertime is the perfect time to encourage kids to read more. School is out and kids have more time to relax and just enjoy themselves. Unlike during the school year, reading during the summer can be about having fun and reading things they actually want to read, rather than studying for the next big test or completing school reading assignments.
Use the summer and all of its free time to help your children to work on reading skills and, if you're lucky, gain a lifelong love of reading that will serve them well. Here are some tips to get your child to read more over the summer:
Let your kids "catch" you reading
The best thing a parent can do to encourage kids to read is to let their children see them reading. My daughter's school passes out tickets that say "You've been caught reading" randomly to kids reading in bus hall or the cafeteria, and then kids can use their tickets to attend a popsicle party at the end of each grading period. Why not let your kids "catch" you reading as well?!
While they play outside, grab a drink and a good book and go relax in a shady spot in the yard and allow your child to see you reading. Not only does showing your child that you enjoy reading help encourage them to read, but it can be a great self care activity for you as well.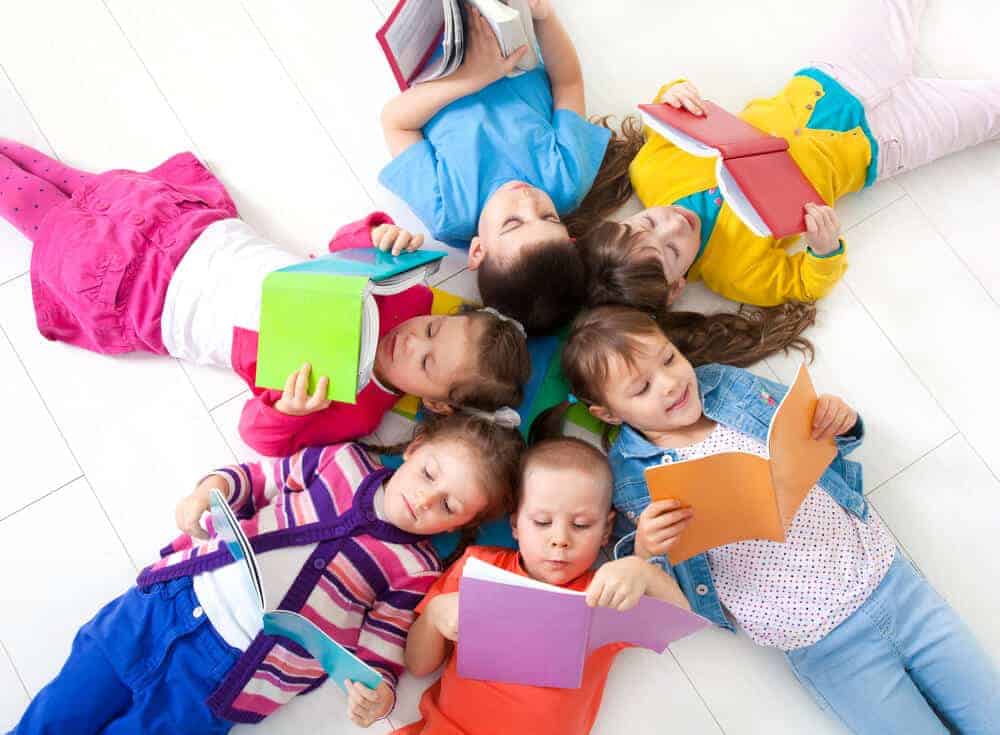 Make a comfy place for reading to get kids to read more
Summertime is just perfect for making a cozy reading spot and relaxing. You can set up a little reading nook in the backyard with a hammock or lounge chair where your child can relax and read during the day after a lot of hard playing. Or, make a little "cozy corner" indoors in the air-conditioned for those really hot summer days. This is a great way to encourage your kids to find their own way to relax with a book.
Offer rewards at random
The possibility of a reward is a great motivator for kids! And another way to get kids to read more this summer is to offer rewards (some may call them bribes!) at random. You can get some small toys, coloring books from the Dollar Tree, or candy and create your own "treasure chest", or even print out these cute printable Mom Bucks Reward Coupons!
Then, every now and then when you see your kids reading, hand out a surprise reward!
However, be careful that you don't give a reward every single time, because then your kids will come to expect it. I find that it's best to reward at random, so that the prize is more of a special treat rather than a given.
Make books available
You can't expect your kids to read more during the summer if they don't have anything to read!
The more books your kids are exposed to, the more likely they are to find something that catches their interest. You can keep a variety of books on hand in your own personal library, or visit your local library on a routine basis over the summer. You can even work a "library day" into your summer routine to encourage your kids to read more.
If you have a used book store nearby, you can also treat your kids to some new-to-them books. My daughters LOVE going to McKay's Used Books, where I can let them each pick out 4 or 5 books without spending a fortune.
Challenge kids to read more over the summer with a Summer Reading Challenge
A Summer Reading Challenge is a GREAT way to get kids to read more over the summer! You can go HERE to learn more about how to do a reading challenge with your kids and check out my Summer Reading Challenge printables!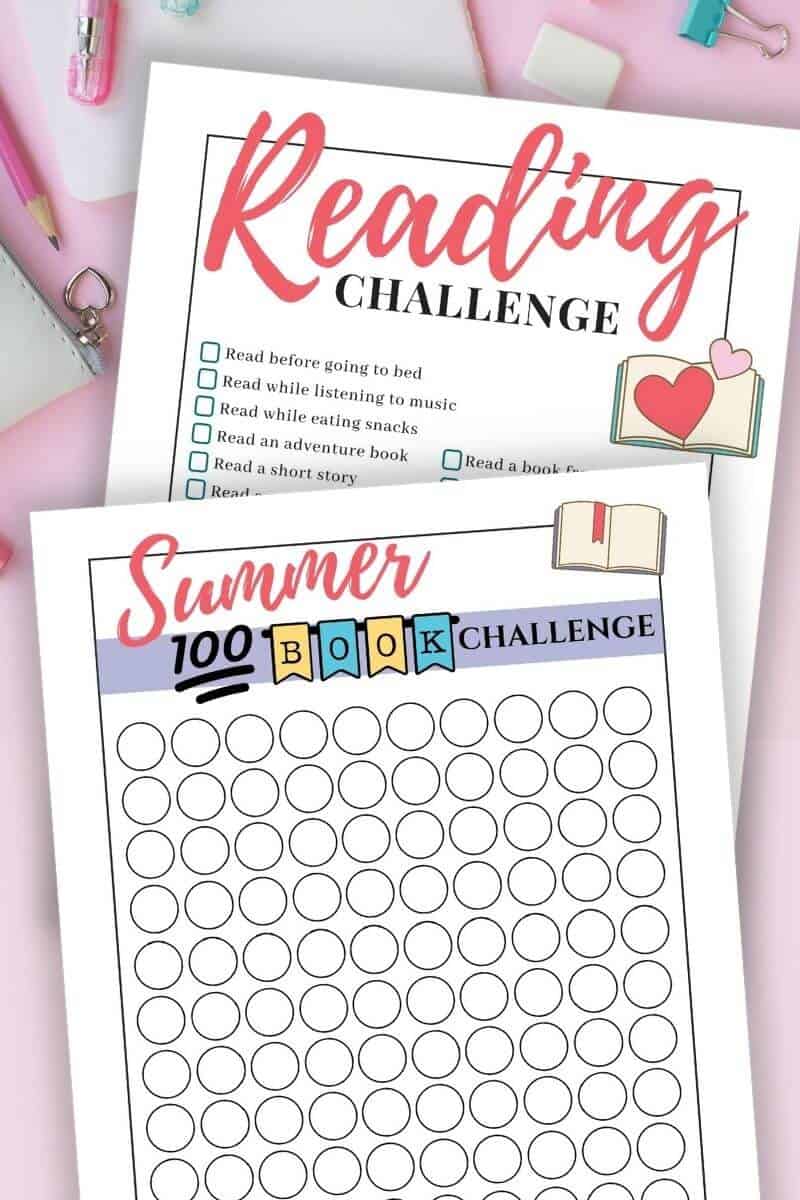 Put limits on screen time
Screened devices take up a large chunk of our children's time and energy. This can leave children less likely to pick up a book and read. By setting healthy limits on devices and forcing your child to spend time with other forms of entertainment, not only are you encouraging them to spend more time outside, you are also encouraging your child to find a relaxing spot and spend the heat of the day with a good book.
Add summer reading activities to your "I'm Bored" Jar
If your child comes to you complaining that they are bored, tell them to read a book or pick one of these fun ideas out of their "I'm Bored" Jar, rather than just letting them depend on electronic devices to keep them busy.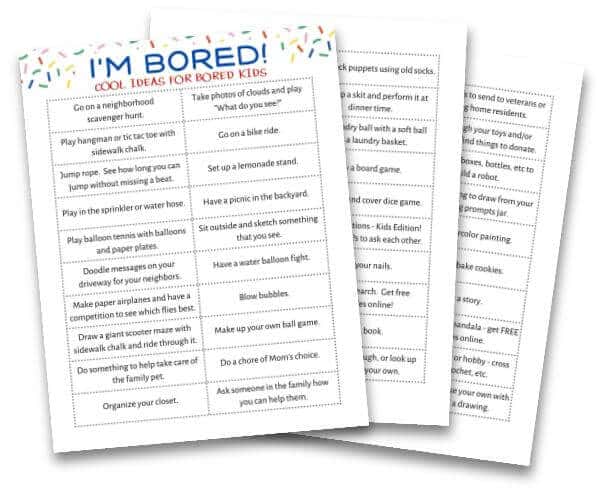 You can also think about other reading related activities to put in your "I'm Bored" Jar, other than simply reading a book. For instance, you can add activities like writing a short story or writing a letter to a grandparent.
Join a summer reading program or build your own
Summer reading programs offer rewards for reading that kids love. These programs require kids to read a certain number of books or pages to win prizes.
If your library or community is not doing a reading program this year, you can build your own by stocking a cabinet with fun summer items like glow sticks, bubbles, chalk, and other fun odds and ends. Then, after your child reads so many books you can offer them the choice of a reward from the closet and repeat again and again to encourage reading all summer long.
You can also go here for a list of Summer Reading Programs at stores like Barnes and Noble and Chuck E Cheese!
Encourage more practical reading (reading recipes, instructions, etc)
Reading doesn't have to just be for educational or entertainment purposes… it can also be practical!
Practical reading like reading the directions to put together a new bookshelf or reading the directions to a new recipe are great ways to get kids to read more. You can also have your kids read the instructions for new board games or card games that they play over the summer.
These real-life reading applications will help to show your kids the importance of being able to read well, and they'll be able to get in some reading practice without even realizing it.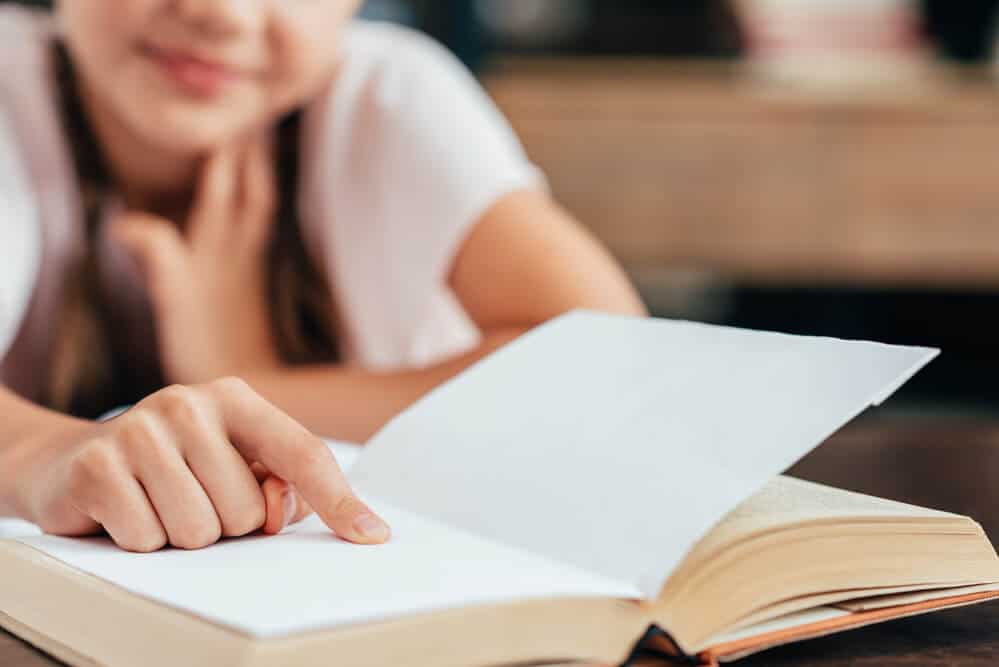 Read aloud with your child
Reading aloud to your child is a great way to foster a love of books at a young age. When your kids are following along in the book, it also helps young readers to connect words they hear with their spellings. For longer read-aloud times, you can also allow your child to keep their hands busy with something that doesn't take much thought like playing with play dough or even using a small fidget toy.
Start a summer book club
To get your kids to read more this summer, why not make reading a social activity?!
Start a book club for your kids, whether it be with a group of neighborhood friends in the backyard or digitally on Zoom. Then kids can spend time with their friends AND practice reading more over the summer. Plus, talking about books you read is a great way to work on and improve reading comprehension.
Get your child a pen pal
Another way to make reading a social activity and help your child work on basic reading and writing skills is to get your child a pen pal. Old fashioned pen pals are great for kids to learn about new places and different cultures and can be an overall enriching activity for kids.
You can go here for a list of the best pen pal programs for kids!
I hope you've gotten some good ideas for how to get your kids to read more over the summer, without just telling them to grab a book and read for 20 minutes. Many times to encourage kids to do something that we want them to do, we need to get creative! Even if you try just 2 or 3 ideas on this list, it's better than nothing… Just 20 minutes a day of reading can be a HUGE benefit!
And be sure to PIN this post for later! Or share it with friends who need ideas for how to encourage kids to read more!