Ever wonder how to keep a clean house when you're so busy doing ALL THE THINGS? What if I told you that you can keep your house clean in just a few minutes a day? Read on for my tips to keep a clean house when you pretty much have ZERO time!
Busy, busy, busy. If you're a Mom and a Wife… basically, if you care for anyone other than yourself, then you probably feel like there aren't enough hours in the day to accomplish everything on your to-do list.
It's darn near impossible to stay on top of piles of laundry, washing dishes, preparing three meals a day for three or more people, making sure that the kids make it to and from school and get their homework done, and everything else that a Momma has to do during the day.
And who suffers when there just isn't enough time to get EVERYTHING done?!
Your HOUSE!
Or at least that's how it happens in our family.
I ask my husband which he prefers that I do… Either I can fold laundry OR I can vacuum?
I can clean the shower OR I can clean out the refrigerator?
I can take the kids to basketball practice tonight OR I can wash and change the sheets?
But, sorry, I just don't have enough time to do it all.
So here is a HUGE checklist of easy and quick jobs if you're wondering how to keep a clean house when you only have a few minutes a day…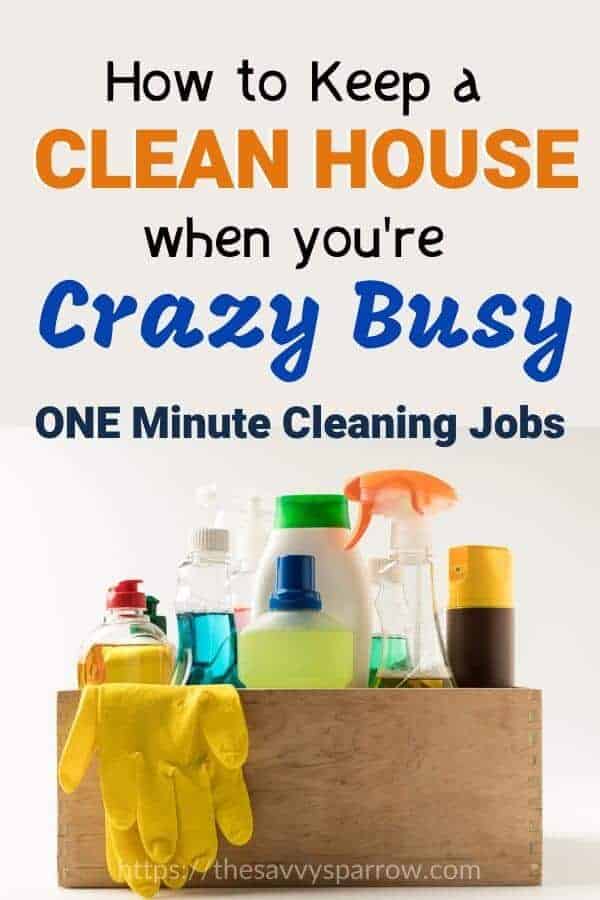 These are my One Minute Wonders!
*This post contains affiliate links. If you click on one of these links and make a purchase, then I earn a commission, at no additional cost to you. Read my full disclosure here.
How to Keep a Clean House with Small and Fast Cleaning Jobs
Sometimes you only have 5 minutes MAX to devote to cleaning your house.
Or, let's be honest, sometimes you have more time, but you really just want to catch up on the latest episode of The Bachelor. 🙂 Show of hands?
Whatever the case may be, here are some easy one minute jobs you can add to your cleaning checklist.
If you have 5 spare minutes, then pick 5 jobs in one room.
You'd be surprised at how much better your room will look after just a few minutes of concentrated and uninterrupted cleaning!
But first, is your home cluttered?
If so, check out this 7 Day Declutter Your Nest Challenge, designed to help you declutter your whole home in just a week.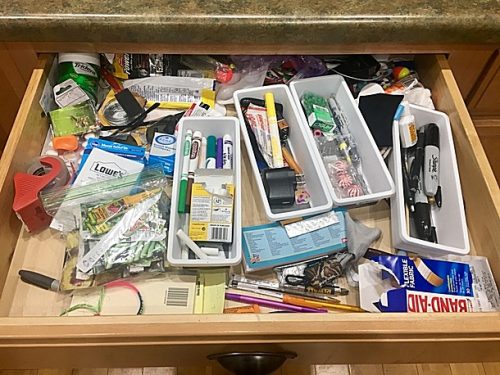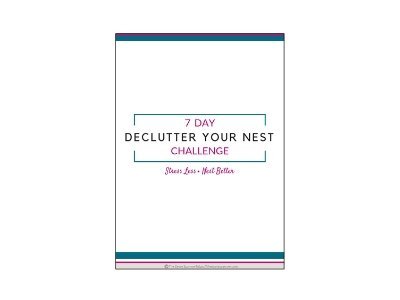 Because if you're starting off with a cluttered home, then it will be really difficult to keep it clean. More stuff = more mess = more stress. Not a great equation!
If you're already a clutter-free queen, then these easy one minute jobs should work wonders in helping you keep a clean house!
Keep your kitchen clean in one minute:
The kitchen is the heart of most homes… I know that's true for my kitchen.
And since it's the most used room in the house, your kitchen is probably super messy and cluttered.
Here are some easy one minute jobs you can do to clean the kitchen:
Wipe the counters with a hot, damp rag.
Clear dishes from the dish drainer.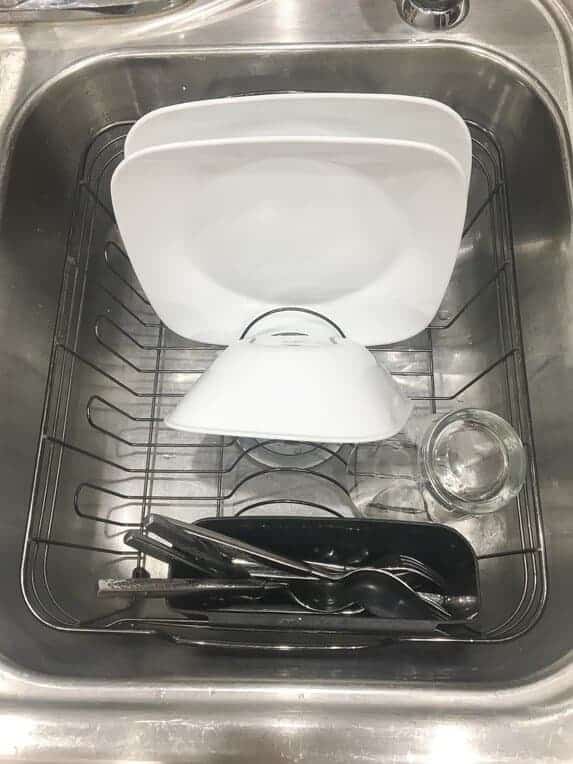 Relocate papers to their designated spots. Use a command center or mail basket for kids' school papers, bills, etc.
Hang up kitchen towels on their designated towel bars.
Load the dishwasher.
Sweep the kitchen floors.
Wipe down the front of the refrigerator with cleaning wipes.
Wipe down the stovetop. If you have a glass stovetop, I HIGHLY recommend this cleaner. This is what we use to easily remove burnt on food from our stove.
Have longer to spend cleaning and organizing the kitchen? Check out these posts for other tips on keeping your kitchen nice and tidy: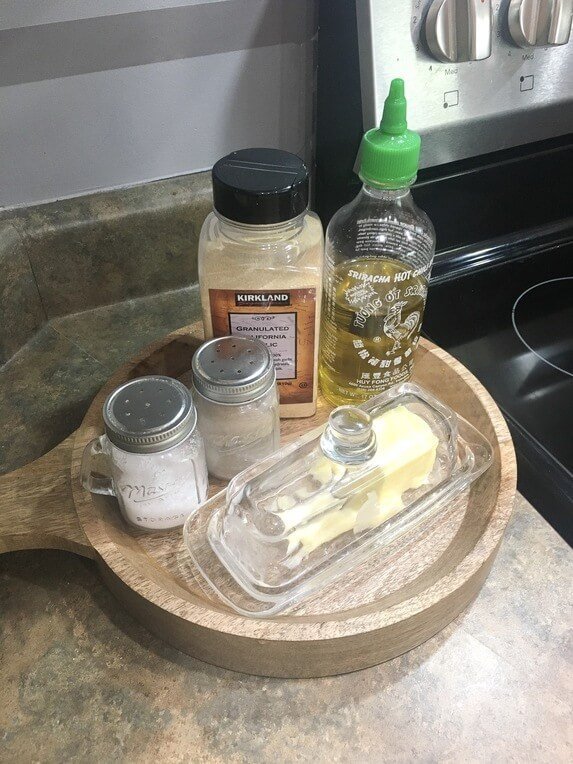 15 Tips to Declutter Your Kitchen Counters Once and for All
15 of the Best Kitchen Organization Ideas to Inspire You
Keep your living room clean with these one minute house cleaning jobs:
Fold blankets.
Fluff up throw pillows and put them back where they belong.
Throw away any trash that is out.
Hang up coats, purses, and backpacks in their proper places. My hubby built me this awesome DIY Mudroom Wall on an empty wall in our foyer, and I LOVE it!
This easy DIY mudroom wall is a GREAT way to keep coats, purses, hats, and backpacks tidy and still easily accessible.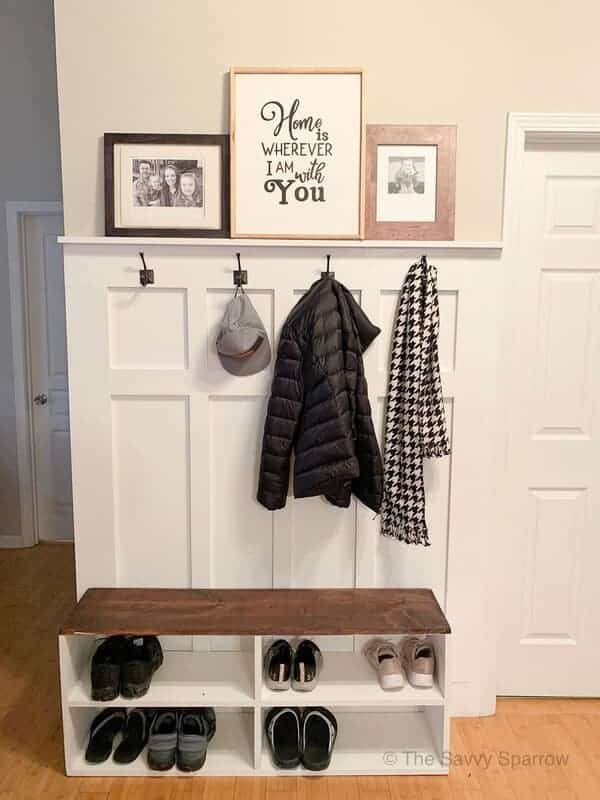 Did you notice the canvas "Home" wall art? It's a super easy and cheap DIY canvas sign!
Stack books and magazines neatly on the coffee table or put in magazine rack.
Put any toys in your "Put This Away Basket". Read more about this simple cleaning hack in my 7 Steps to a Clean House in One Hour!
Sweep the fireplace hearth.
Dust off the mantle – Karen from Decor Hint suggests using a fuzzy sock to dust. You can just slip it on your hand and easily clean nooks and crannies.
One minute cleaning jobs for the bathrooms:
The bathrooms can be tricky to clean in one minute! So when you only have a short time, focus on small tasks like these that you can get done quickly:
Windex the mirror.
Wipe off the bathroom counter.
Quick clean the sinks and faucets. Even something as tiny as toothpaste splatters can make the bathroom seem dirty. Keep a container of Lysol wipes underneath the sink to quickly clean up splatters when you're done getting ready in the mornings.
Hang up all towels.
Replace the toilet paper roll – If your family is like mine they just leave the empty roll on the holder and then put the fresh roll on the ground!
Put magazines in their magazine holder/rack.
Empty the trash can.
Quickly clean the toilet bowl – You can often clean the toilet bowl in less than a minute with just a toilet brush… no chemicals needed!
Put toiletries back in their proper places – My girls are bad about leaving their toothbrushes and hairbrushes laying out on the sink instead of putting them back in their holders on the vanity.
When all else fails, spray some air freshener to give the illusion of a clean bathroom!
One minute cleaning jobs for bedrooms:
Yup, keeping your bedroom clean when you have a husband that drops his clothes right in front of (but not in!) the dirty clothes hamper can be a challenge!
But here are some easy and quick cleaning ideas for the bedroom:
Put dirty clothes in the hamper.
Put throw pillows back on the bed.
Clean off the nightstand – Put clutter back in its proper place.
Put shoes away in the closet.
Fold bed blankets and put them back where they belong.
Remove any trash or dirty dishes from the bedroom.
Make the bed.
Fold blankets and put them away.
Let your kids help with these one minute cleaning jobs!
Who says that Mom has to do all the work?!
I'm a firm believer in enlisting the help of your kids to keep up with the household chores. I even created these awesome printable chore charts for kids with age appropriate chores!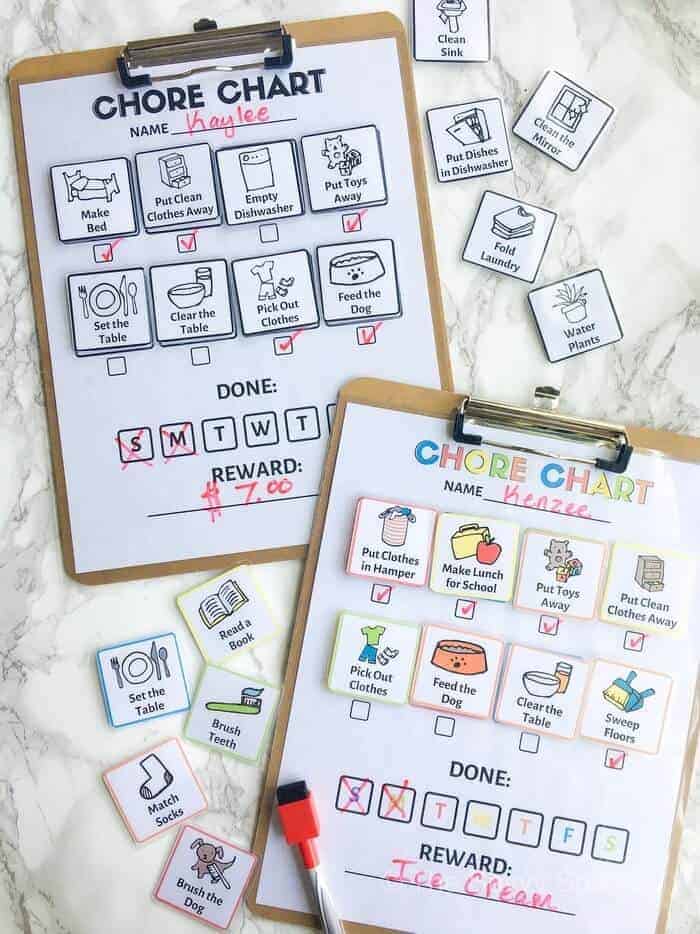 Here are some one minute house cleaning jobs that are perfect for your little helpers:
Put clean clothes away.
Put dirty clothes in hamper.
Put toys back in the toy box.
Take out the trash.
Wipe off bathroom counters.
Load the dishwasher.
Put dirty dishes in the sink.
Hang up jackets, purses, and backpacks where they belong.
Put shoes away.
Unpack lunchboxes.
Set up stuffed animals on the bed.
Fold blankets.
Make their own bed – Yes, my kids can make their own beds in one minute! Find out how HERE – How Zipper Bedding for Kids Can Make Your Life Easier!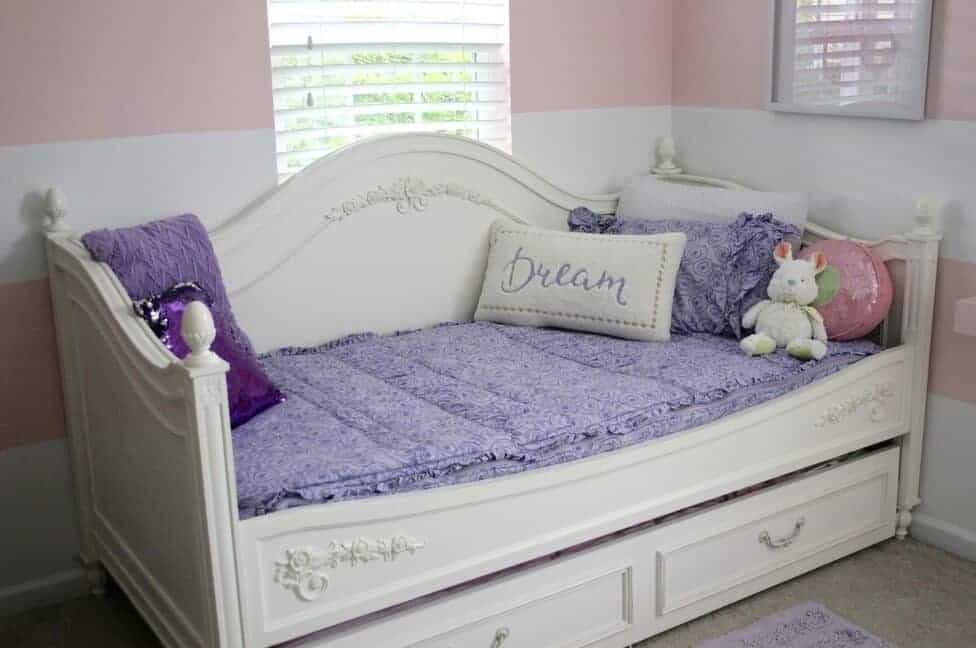 And there you have it! How to keep a clean house in just a few minutes a day!
How to Keep a Clean House: Don't Get Overwhelmed with Hour Long Cleaning Jobs!
These easy one minute cleaning jobs may seem like no-brainers… like "Yes, Amy, if I've got trash on my nightstand then I'm going to throw it away."
But many people get overwhelmed easily by the mess in their homes coupled with the stresses of everyday life.
And when you're overwhelmed, it can be difficult to get motivated to keep a clean house. Plus, if you have kids and you know that the house will just be dirty again in a few days, you probably don't want to spend your time cleaning.
So, you could easily throw in the towel before you even pick it up to dust… see what I did there?!
Many people look at cleaning as a HUGE task that's going to take hours to do… and who has HOURS to do anything? Sometimes you just need to change your mindset and focus on super quick jobs that you can do easily.
Just like if you set a lofty goal for yourself and then fall short, you'll probably feel pretty upset about it… BUT, if you set a small attainable goal (say, to complete 5 one-minute cleaning jobs in the bathroom) and then you work hard for those 5 minutes to get it done… you'll probably feel accomplished.
And you'll have a cleaner bathroom.
What about you? What are your speedy cleaning hacks? I'd LOVE to hear from you! Drop a comment down below!
And don't forget to PIN this post for cleaning motivation later!