This paper pumpkin craft for kids is an easy indoor activity to keep your little ones busy this fall! Print out the 3D pumpkin and dice templates, and let your kids doodle a cute 3D pumpkin!
I've been on a quest lately to find some easy printable activities for kids to do at home… aren't we all?! And these cute paper pumpkin crafts fit the bill.
What could be easier than downloading a cute and FREE PDF, printing it out, and letting your kids enjoy a new activity? Because we all know that with kids, it's ALL about NEW!
Like when they get a new toy and play with it for one week solid and then it sits on a shelf for two years before it ends up in the donation bin of a thrift store.
So rather than buying NEW toys and letting your bank account dwindle down to nothing, try a CHEAP and NEW printable activity for your kiddos! These printable neighborhood scavenger hunts are also a great choice, and will only cost you a tad bit of printer ink and a few sheets of paper!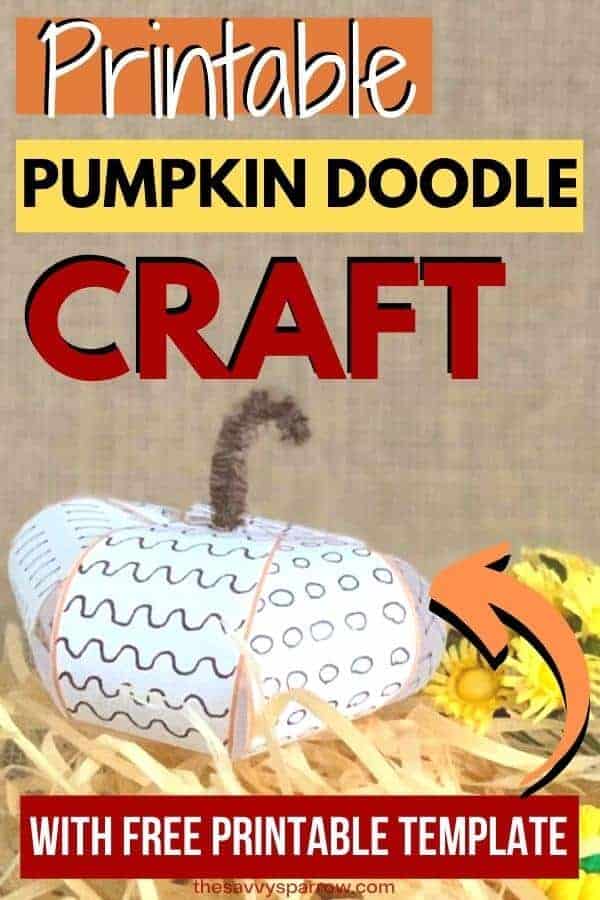 And the other great thing about these cute printable paper pumpkin crafts is that they're a CRAFT and a GAME in one! Here's how your little ones can do their own "Doodle Pumpkin Craft Game Thing" (for lack of a better name!):
Paper Pumpkin Craft Supplies
FREE printable pumpkin template
FREE printable dice template
Crayons, markers, or colored pencils
Glue – I used Elmer's School Glue Sticks and they worked well!
Pipe Cleaner
Easy Paper Pumpkin Craft for Kids
Here's how to make this cute paper pumpkin craft by rolling the doodle dice: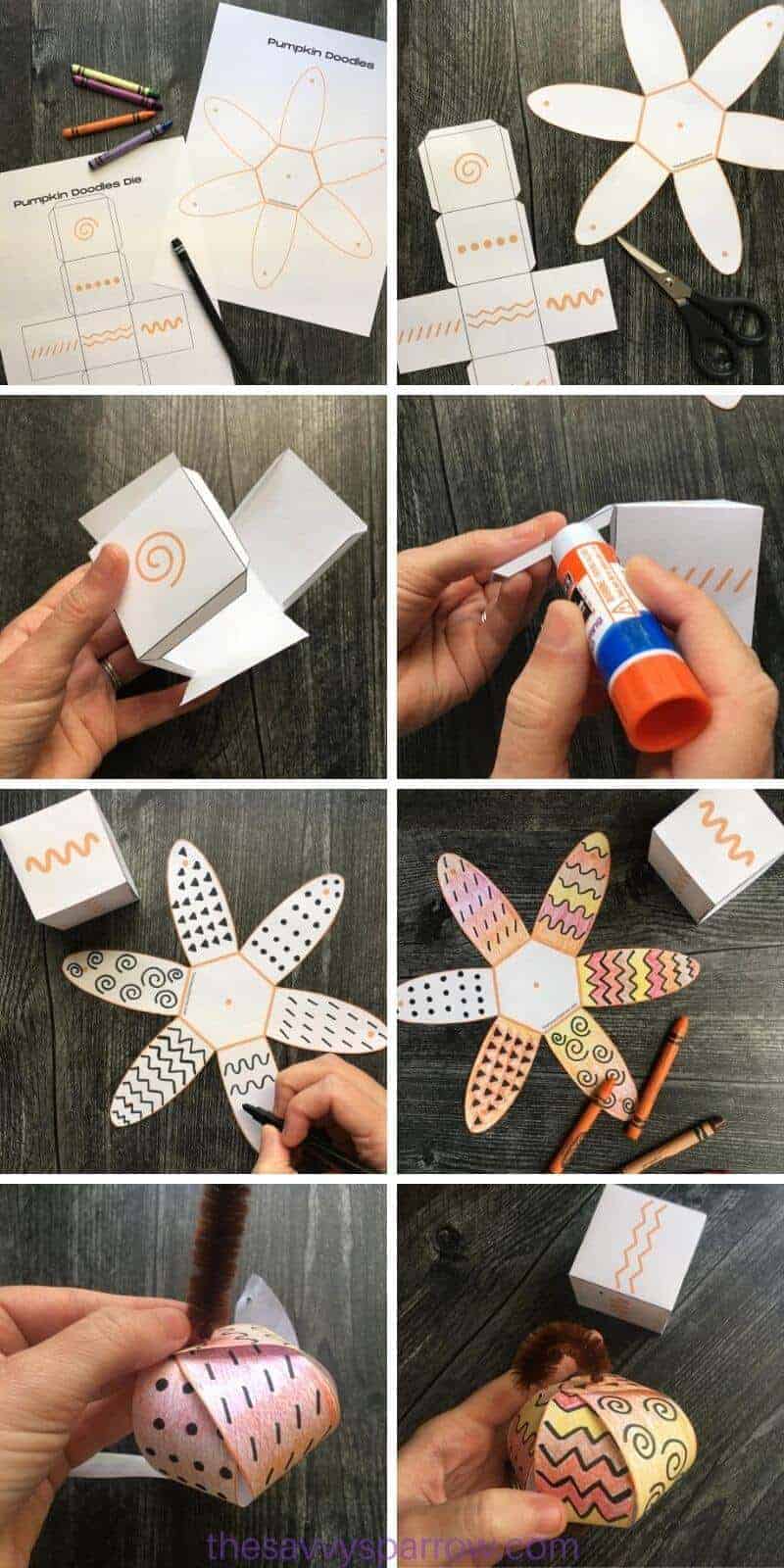 Print out the free templates.
You can click HERE for the FREE doodle pumpkin template and dice template.
Cut the shapes out of the templates.
Fold along ALL of the lines on the dice template. Then fold it into a 3D cube shape.
Use a glue stick to glue the flaps in place to form a cube. Now your dice is ready to play the game!
Have your child pick one "side" of the pumpkin template and roll the dice.
Draw whichever doodle pattern comes up on the dice.
Move to the next side of the pumpkin and roll the dice again.
Continue rolling the dice and doodling on the pumpkin template until all sides are done.
Color with crayons, markers, or colored pencils.
Punch a hole (or use sharp scissors to poke a hole) where the small orange circles are on the pumpkin template. You'll probably want to do this step for your kids!
Thread the pipe cleaner through the bottom hole of the paper pumpkin craft, and thread the top of each side through to form a pumpkin shape.
After all of the sides have been threaded on, bend the top of the pipe cleaner over to form a "stem".
And that's it!
Not bad for an ALMOST free activity that will probably keep your kids occupied for the better part of half an hour, right?!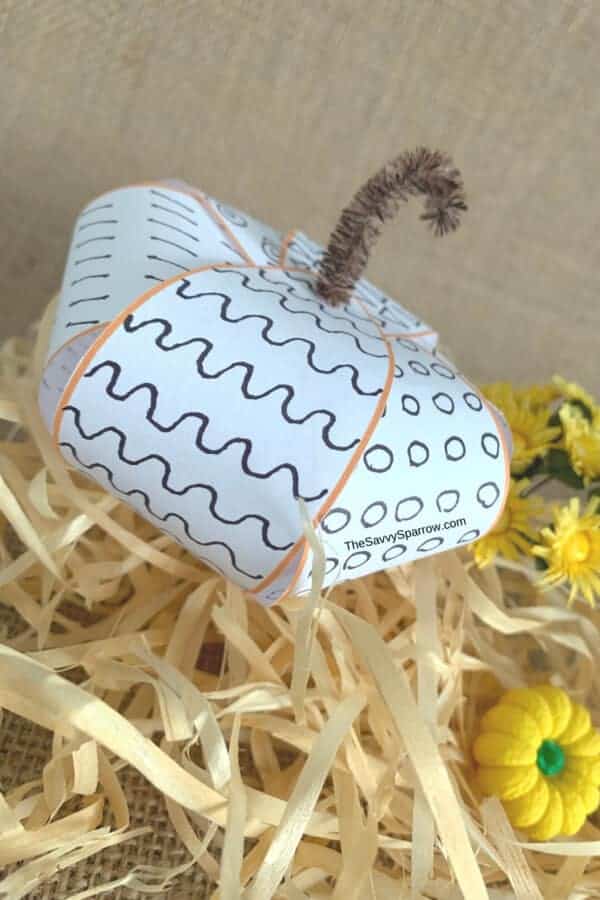 And be sure to check out these posts for other Printable Activities for Kids:
Need even more pumpkin activities for kids? Check out these pumpkin crafts and activities from Easy Peasy and Fun!
And happy nesting!