Need ideas for how to surprise your husband on his birthday? Read through this list of 20+ birthday surprise ideas and gifts for him!
Thinking of the perfect birthday gift for your husband's birthday can be challenging, even if you feel like you know him inside and out. Sometimes that can make it even more difficult the longer you're together!
One of the reasons men are so hard to buy for is because they usually don't tell us what they want, including letting us know when the gifts we do buy are, well, boring. I've had my fair share of husband birthday flops, so I'm writing this to you from personal experience!
However, I have found that the most successful gifts I've given my husband have been creative, heartfelt, and personal. After all, your husband is just like every other person – he wants to feel loved and appreciated on his special day. That often means that a shaving kit and balloons just won't cut it.
So, this year to wish him happy birthday, why not go the extra mile and give a birthday surprise to your husband? He'll love the added thought and effort you put into making him the "man of the hour," and there are so many fun and unique gifts to make his birthday special.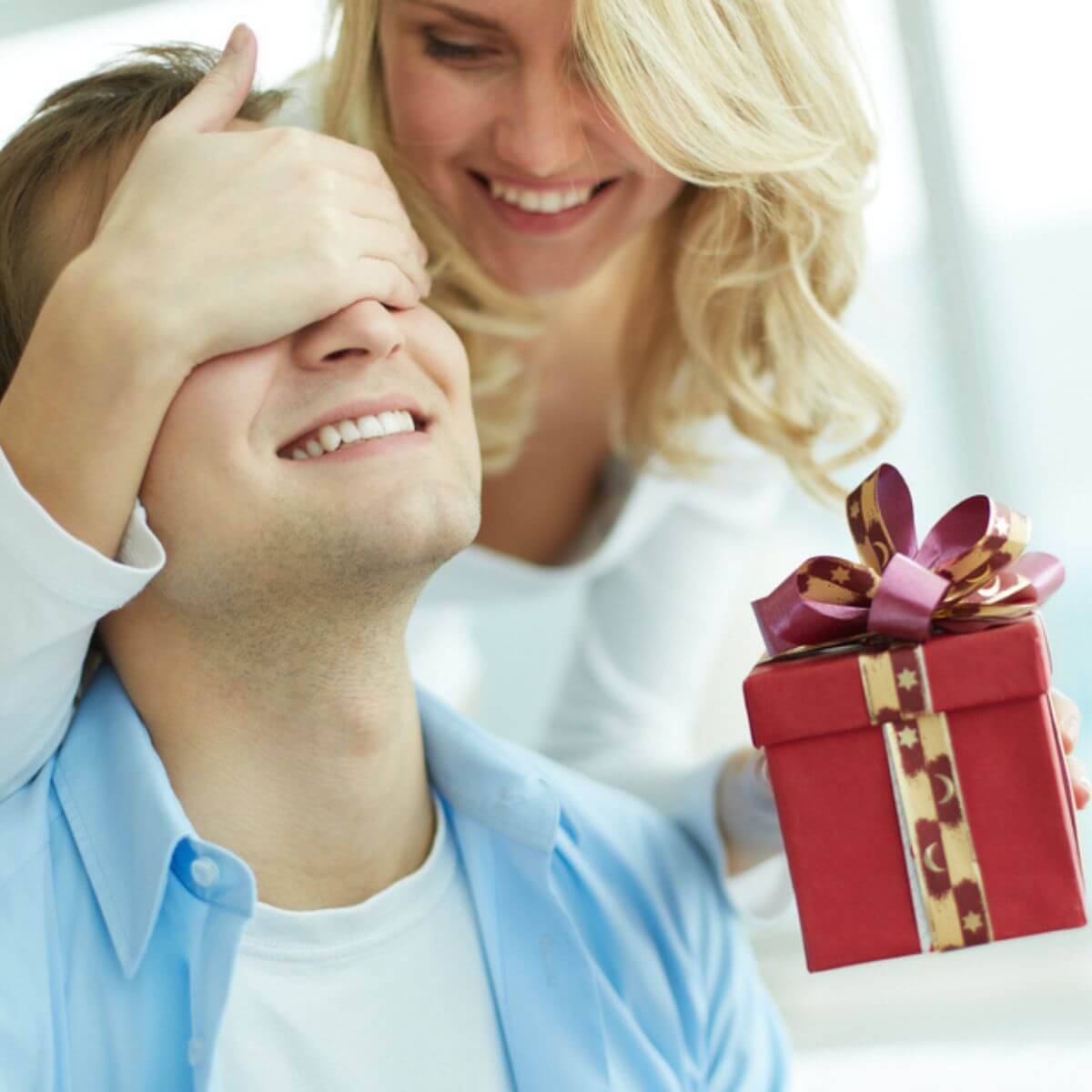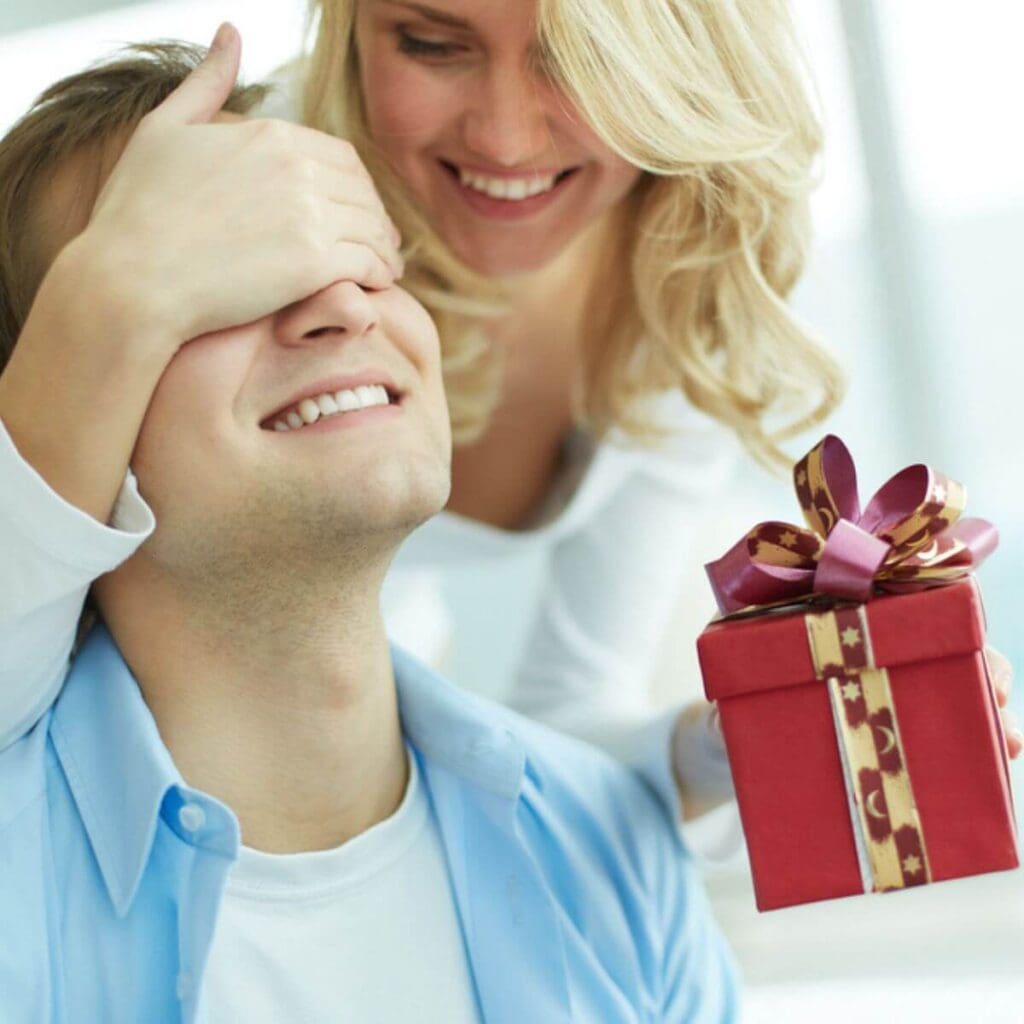 I've put together 20+ birthday ideas and surprise gifts for husbands, whether you're a hopeless romantic, on a budget, or ready to spend the big bucks on making his day unforgettable!
Things to Consider when Planning the Perfect Birthday Surprise
Are you excited to begin planning? Me too! But before you start organizing your husband's big day and trying to pick out the best gifts, there are a few things to consider first:
His Love Language
First, you want to consider your husband's Love Language before deciding which special surprise idea to use. If you're unfamiliar with the 5 Love Languages, you and your husband can take the quiz here for FREE! If you've heard of these before but can't quite remember each one, I've included a brief description below:
Words of Affirmation: Show your love through verbal affirmations. You can express your affection through uplifting, encouraging, and reassuring words. For example, complimenting him, writing him a love letter, and leaving little love notes for him are all considered words of affirmation.
Acts of Service: These are things you can do to make your husband's life easier. Actions like washing his car, bringing him breakfast in bed, or mowing the yard for him are all acts of service, and they may be part of your daily routine already.
Receiving Gifts: Your husband feels most loved and appreciated when you give him a gift. Buying him the watch he's been eyeing, giving him an experience gift, or ordering him a subscription box all fall under this category.
Quality Time: Your husband's love language is when you give him your undivided attention. This means spending time with him without distractions (like your phone, the kids, etc.). Things like surprising him with a picnic lunch at work, having a no-phones dinner, planning an impromptu camping trip, and scheduling regular date nights all qualify.
Physical Touch: Pretty self-explanatory here. You can show your love through physical touch by giving him a massage, snuggling with him in bed, and holding hands while you're out running errands together… the little things that a lovey-dovey couple would do, and that will probably embarrass your kids.
I've included several birthday surprise ideas for husbands that fit into each love language category, so you have plenty of choices!
Your Budget
Are you short on cash but still want to give your husband the ultimate birthday surprise? That's totally fine! I've included a variety of free birthday surprises for him as well as more expensive options for big milestones like his 40th or 50th.
But don't feel like you have to spring for a 10-day cruise to make your hubby feel loved. In fact, the greatest gift for him may be something quieter and more personal instead!
What if He Doesn't Like Surprises?
There will always be men out there who HATE surprises, but you shouldn't let that discourage you. That probably means that they don't want a huge surprise birthday party – and that's OK! So instead of planning a big, fancy shindig, opt for slipping a flirty note in his gym back or cooking his favorite meal at home.
Romantic Birthday Surprise Ideas for Your Husband
Society often puts more of the romantic birthday surprise focus on the woman, but husbands are just as deserving of a romantic surprise. Planning an intimate and thoughtful birthday surprise for your better half not only makes them feel loved, but it can also help them feel "seen."
You might be thinking, "Okay, but what if my husband isn't really the most romantic guy?"
That's perfectly fine! Any effort you put forward to make HIM your priority for even a few hours will make your husband feel special and loved. Here are some excellent romantic birthday surprise ideas and thoughtful gifts he'll love:
Set Up a Candlelit Dinner at Home
Surprise your hubs with a romantic candlelit dinner for two at your own dining room table. If you have parents who live in the area, ask them to take the kids for the evening or put them to bed early and have a late dinner for just the two of you. If you really want to go all out, create a menu of what you'll be serving and wear something fancy! And don't forget to bake his favorite cake for dessert!
Candlelight dinners are a great way to surprise him any day of the year!
Dedicate a Song to Him on the Radio
We may live in the age of instant music access, but if your husband likes listening to the radio the old-fashioned way, why not dedicate a song to him? First, call or email his favorite radio station a few days beforehand to see if a song dedication is possible. Then phone it in when you know he's on his way to/from work.
Make a "Different Reasons Why I Love You" Jar
Surprise your husband with a jar full of reasons why you think he's the bee's knees! This is such a cute and romantic birthday idea, and all you need is a mason jar, slips of paper, and a pen. Decorate the mason jar, jot down the reasons why you love your man, and voilá! This is a great surprise if you're on a budget, too!
*If you need tips for writing your own reasons why you love your man, then check out this post: 100 Reasons Why I Love You (Steal My List of Ideas!)
Dinner at His Favorite Restaurant
Going out to eat at your husband's favorite place is always a nice birthday surprise, especially when he's not expecting it. Book a sitter (or the grandparents) if you have kids, get dressed up, and take him out for a night on the town. Going to a place where the staff knows you is even better, but it will be romantic nonetheless.
Set Up a Romantic Scavenger Hunt
If you're looking for a unique gift idea for a birthday surprise for your husband, how about setting up a romantic treasure hunt? You can include romantic clues or create a romantic journey through your house filled with memories and special items. Then, have a thoughtful or handmade gift as the prize.
Wrap Yourself Up As His Present
Another romantic (and inexpensive!) birthday surprise idea for your spouse would be to wrap yourself up as his gift! Life often gets crazy, especially if you have one or more kids. So put them to bed early, wrap a length of ribbon or cloth around yourself, and give your husband his "gift." Trust me, this is one present he will love to unwrap!
Go On a Romantic Boat Ride
If you're lucky enough to live by a lake or the ocean, and the weather permits, why not plan a romantic boat ride? Book a sunset cruise with dinner (if possible), or pack your own picnic for two. You can even rent a boat for the two of you for a more intimate setting.
Be His Personal Chef
Surprise your husband with his favorite foods all day long by becoming his personal chef for the day! This is especially romantic if your husband is usually the one who cooks, and he can sit back, relax, and enjoy the fruits of your labor. After all, there's a reason for the saying, "The way to a man's heart is through his stomach"!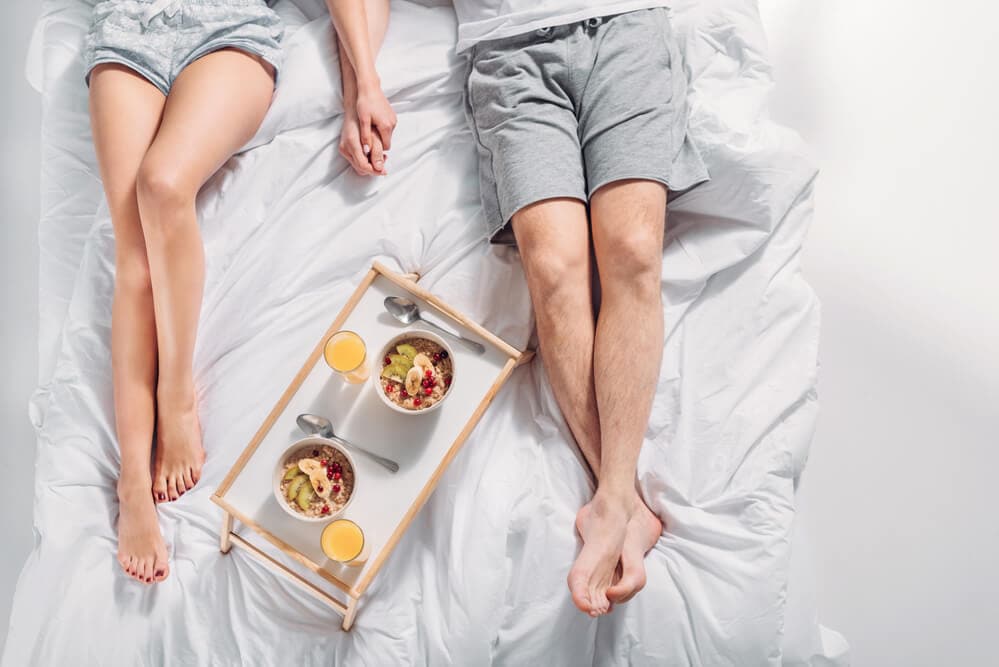 Make Him Breakfast in Bed
Making your husband breakfast in bed is always a sweet and romantic gesture, and it's even better if you can join him for some quality time over his favorite pancakes or waffles. Or, if your mornings are generally hectic with kids, give him the gift of some quality alone time while you entertain them elsewhere.
Plan a Sexy Night in the Bedroom
Give your husband the ultimate romantic birthday surprise by planning an intimate evening for two. Buy sexy new lingerie, light a few candles, and run a bubble bath for two. Giving your husband 100% of your attention and affection is often the best birthday gift you can offer!
Birthday Ideas for Husband on a Budget
Want to make your hubby's birthday memorable but don't have a huge budget? Not to worry! I'm notoriously thrifty, and I've still managed to surprise my Boogie on his birthday with heartfelt gifts he's loved.
Because here's the truth – any present or sweet gesture you've put thought into will be special to him. It's true! Check out these birthday ideas for husband on a budget:
Slip Him a Surprise Love Note
I can't be the only wife out there who gives my husband fun and flirty love notes! Even if you don't make a habit of it, leaving a well-placed note for your sweetheart's birthday is a thoughtful and budget-friendly birthday gift. Attach one to his steering wheel before he leaves for work, slip a note into his pants pocket, or put it at his spot at the dining room table. Or leave a bunch of sticky notes on his bathroom mirror for him to find first thing in the morning.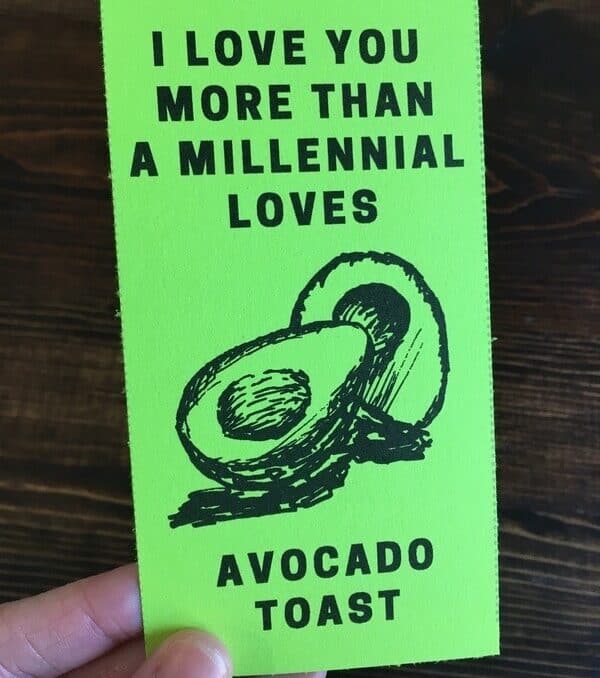 Surprise Picnic Lunch Date
Rescue your husband from his daily PB&J by surprising him with a picnic lunch date at home or during his lunch break. Pack a basket with some of his favorite foods and beverages, spread out a blanket, and treat him to an unexpected homemade meal.
Make a Date Night Jar
This fun idea is a creative birthday gift and a surprise in one!
Write creative date night ideas on slips of paper and place them in a mason jar with a cute tag. Then, present the jar to your husband on his birthday and have him pick out a date idea for your next date night… You'll BOTH be surprised with your upcoming date night, and he'll appreciate that you're prioritizing spending quality time with him. Win win!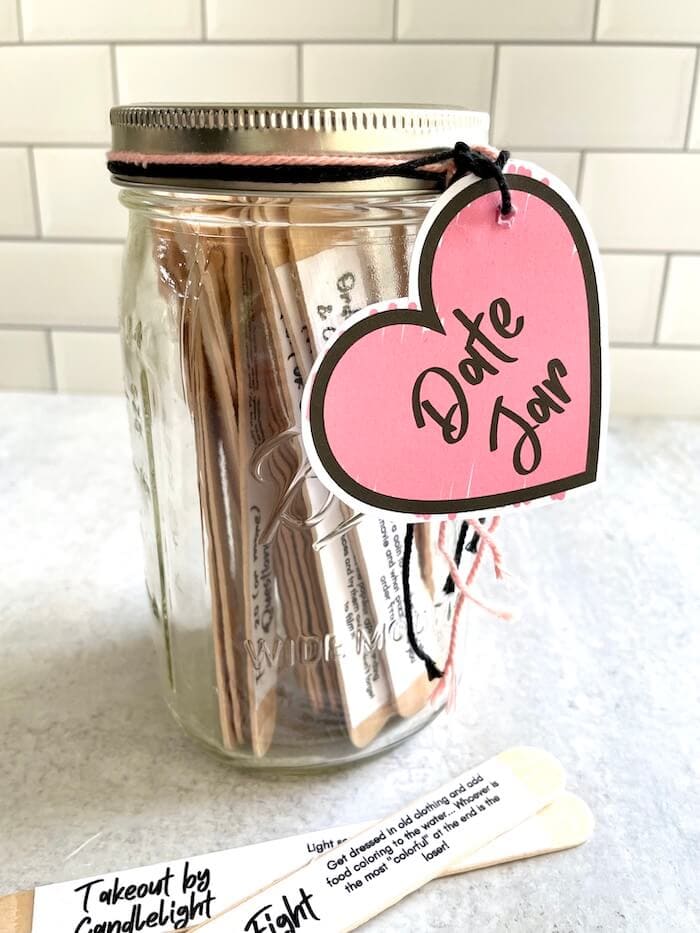 You can go here to see how to make a date jar with free printable date ideas!
Tailgate Date with Takeout
A dinner date doesn't have to be super fancy. Instead of dressing up and going out, have a tailgate date with your husband's favorite takeout. Although it's not as rugged and glamorous as a pickup truck, a minivan tailgate works just as well!
Make Him a Love Coupon Book
A printable coupon book is the perfect budget-friendly birthday surprise gift for husbands, especially since you can customize it with your own ideas. Make your printable love coupons romantic, practical, or a mixture of both. You can even download my printable love coupon template here, input your own ideas, and print them at home!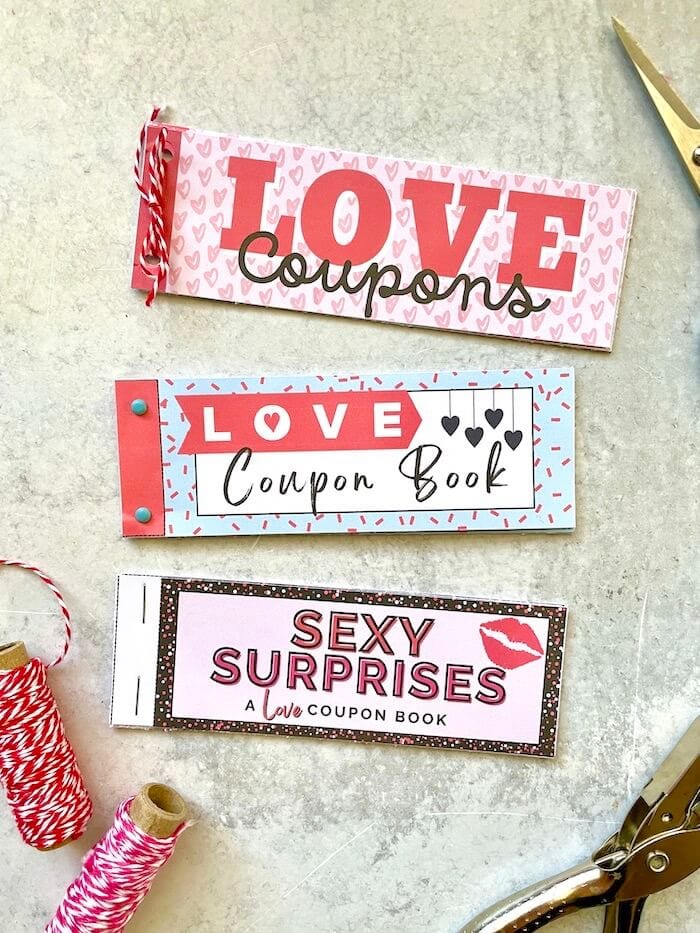 Create a Photo Collage
If you're looking for another cute DIY birthday surprise idea for husbands, you only need to look as far as your camera roll. Select photos of your husband from over the past year and make a photo collage on a large poster board or tri-fold foam board. Then, write your own captions and decorations to make it truly unique and heartfelt.
Write Him a Love Letter
If the words "I love you" don't feel like enough, especially on your husband's special day, why not surprise him by writing him a love letter? Just grab a card and a pen, and start writing! If you're unsure how to start or want to avoid your words sounding clichés, check out my tips on writing the best love letters for your husband here.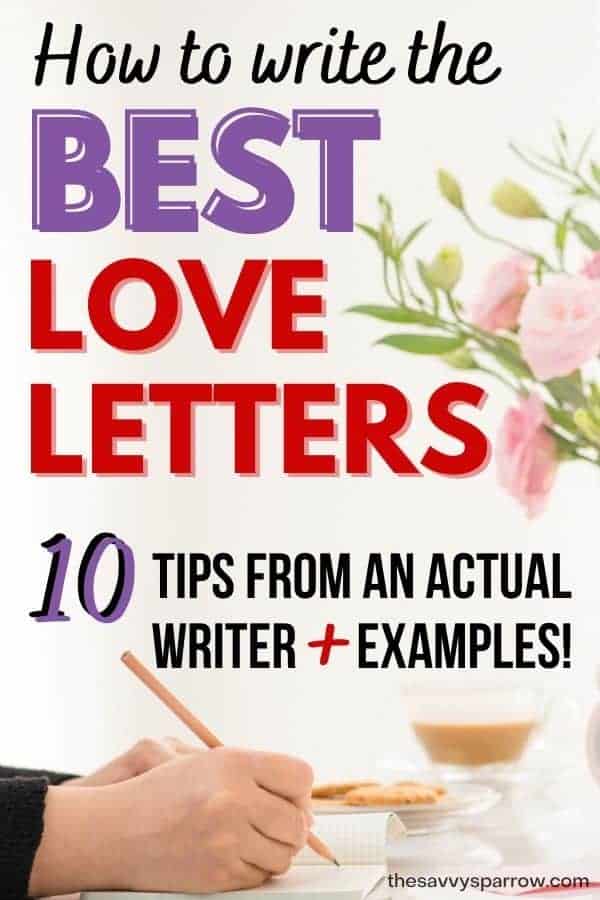 Take a Long Road Trip
Okay, so some of you might be thinking that any type of road trip shouldn't belong in the budget-friendly section, given current gas prices, but hear me out! A weekend getaway with a long drive through the countryside is an excellent way for you to spend quality time together, and it's much cheaper than tickets to a T-Swift concert.
King for the Day
Surprise your husband on his birthday by making him feel like royalty for the day! Involve the kids, friends, and other family members on your mission to treat him like a king – complete with a crown! Some ideas include bringing him his favorite food, doing all the chores, and following his "royal decrees." He'll get a good chuckle and appreciate the attention!
Compile a Surprise Birthday Video
Organizing a birthday gathering of friends and family may not be possible, especially if you don't live near them. But you can still surprise your husband with a birthday video message! Ask your husband's friends and loved ones to send you a brief video wishing him a happy birthday and put the clips together with his favorite song to make a short movie. Compiling a surprise birthday video is the perfect one-of-a-kind gift that costs nothing to make!
Write and Record a Song for Him
Do you have a knack for rhyming or singing? Then how about writing and recording a song for your husband on his birthday? You don't even have to have an amazing voice or stellar writing skills – it's the thought that counts here! Your husband will appreciate the time and hard work you put in for this creative surprise birthday gift; the only thing it costs you is time.
Give Him the Gift of Free Time
They say the best things in life are free, so why not surprise your husband with the gift of free time on his birthday? Whether it's an hour to work on his favorite hobby or a whole afternoon to get lunch and browse the local hardware store, he'll love having some time to explore and enjoy his own interests.
Extravagant Surprise Birthday Gift Ideas for Him
We've covered romantic and budget-friendly birthday surprise ideas for him, but what about those more expensive ideas? There's absolutely nothing wrong with splurging on your hubby for his birthday! After all, many husbands are used to putting their family first, and it's always nice to be able to reverse the roles.
Maybe you have a larger budget or have been saving to surprise your husband for a milestone birthday like his 30th or 40th. Here are several extravagant surprise birthday gifts for him that he'll remember for years to come!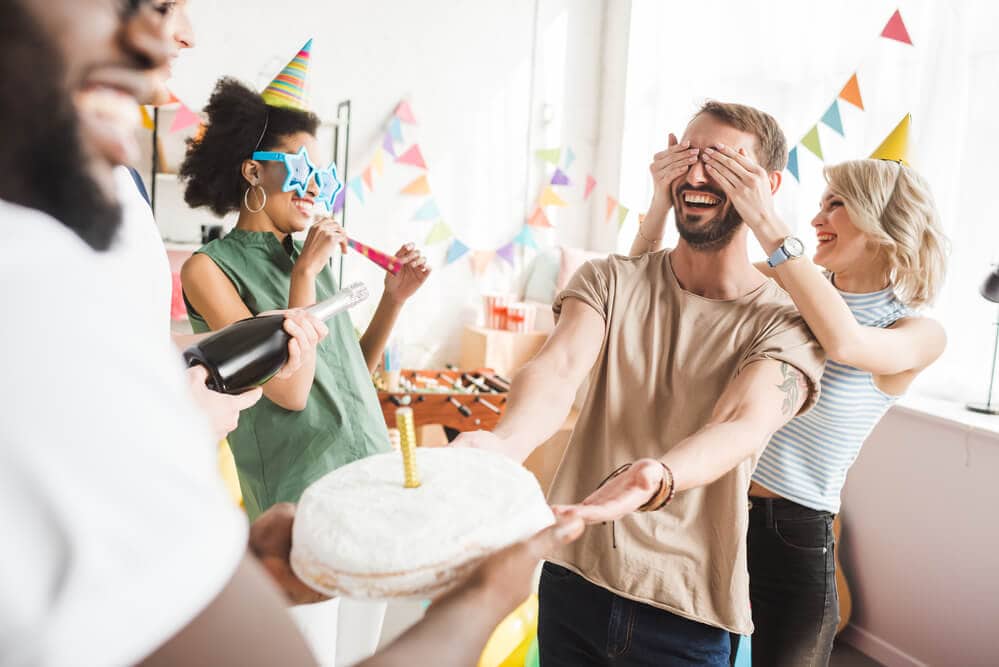 Organize a Surprise Party
Pulling off a surprise party is an "oldy but a goody." As long as your husband hasn't openly declared that he hates surprises, a surprise gathering with friends and family can be super fun. There is a lot of planning and coordination involved, so choose with caution!
A Luxury Romantic Getaway
A romantic getaway is one of the best surprise birthday ideas for your husband, and there are many options to choose from. You could book a 4-or-5-star hotel or resort nearby or make it the destination for a weekend road trip. A local Airbnb is also a great choice if you have a smaller budget.
Helicopter Ride
If you want to give your husband one of those once-in-a-lifetime surprise birthday gifts, book a helicopter ride for the two of you for a date night. Most helicopter rides cost an average of $300/hour, and you can discover options in your area or destination through a simple Google search.
Tickets to a Concert or Sporting Event
Whether it's for premium seats at the next big game or concert, your husband will love this surprise birthday gift. Concert or sports event tickets are one of the best birthday surprise gifts for husbands because you can use them year-round, and you get to join in on the fun!
Book the Race Track
Does your husband enjoy driving fast cars? If so, why not book him some time at a local race track? Many race tracks offer exotic cars you can rent to drive their courses, and they provide professional instruction as part of their fee. Just Google "race car driving experience near me" to see what's available in your state!
Fly in a Family Member or Friend
One of the best surprise birthday gifts you can give your husband is time with his closest friends and family members, especially when they don't live within driving distance. So, for his next birthday, fly in your husband's parents or best friend for a few days or a long weekend. You'll get an infinite number of "best wife" points for this one!
What are your favorite birthday surprise ideas for your husband?
Did you choose one of the birthday surprise ideas from this list to celebrate your husband? Or what are some of your innovative ideas for a special gift? Let me know in the comments! I can't wait to hear about your best birthday celebration ideas!