Freebie Library
Welcome to my Email Subscribers' Only Page!
This FREE Resource Library was created as a "Thank You" for signing up for my Email Newsletter! And I hope that these printables help you Stress Less and Nest Better!
Want to see a specific FREEBIE in here? Email me at [email protected] or head here to fill out a Contact form and maybe I'll create it and add it in my FREE Resource Library for everyone!
My Freebies Library is expanding every month, so I've organized the printables into categories so you can easily find what you need. Just click on the categories below, and you'll be able to jump to that section of free printables!
---
Browse Freebie Categories
Planning & Organization
---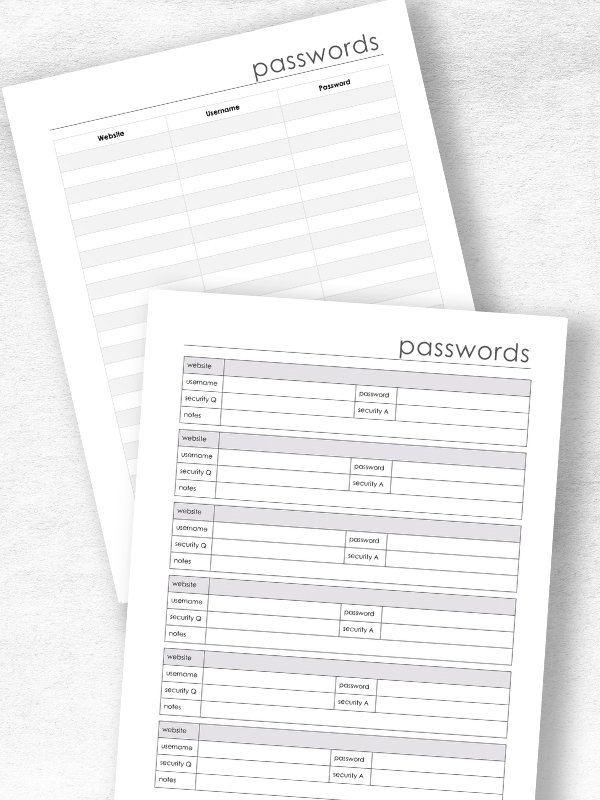 Fillable Password Trackers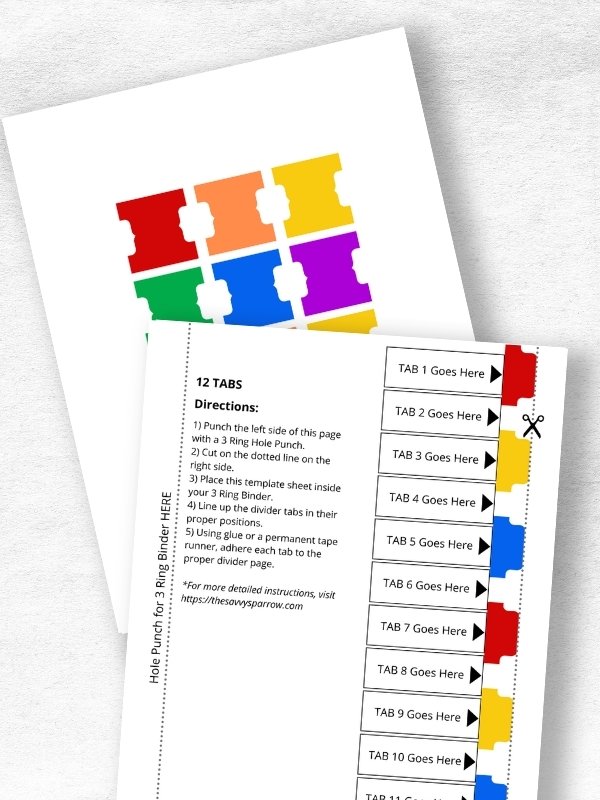 Fillable Binder Divider Tabs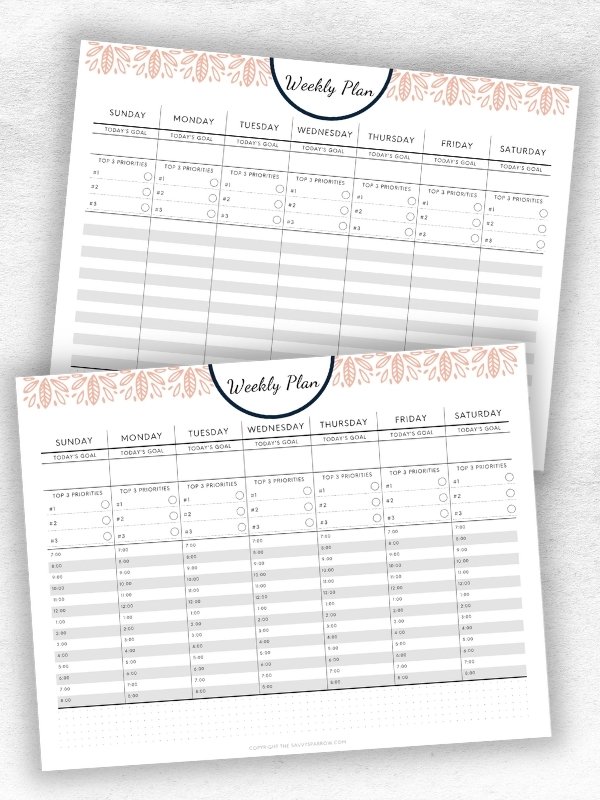 Weekly Planning Templates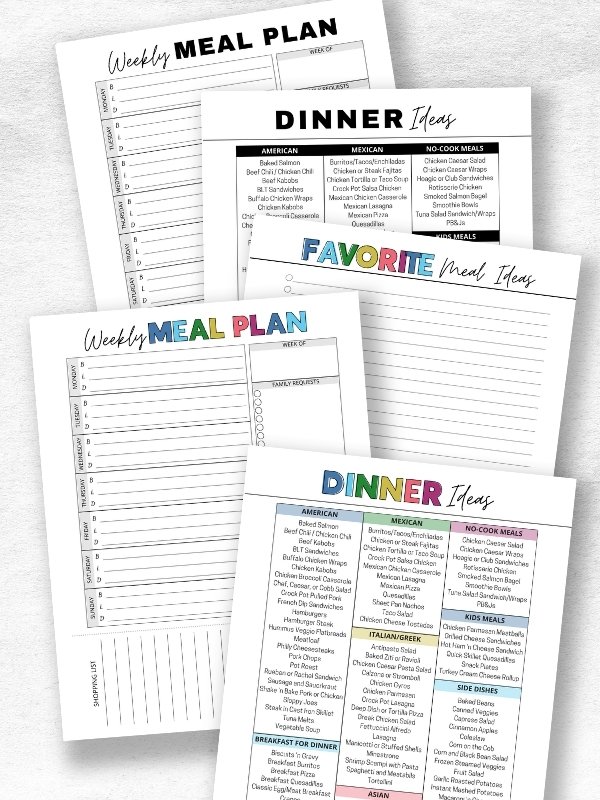 Meal Planners & Dinner Ideas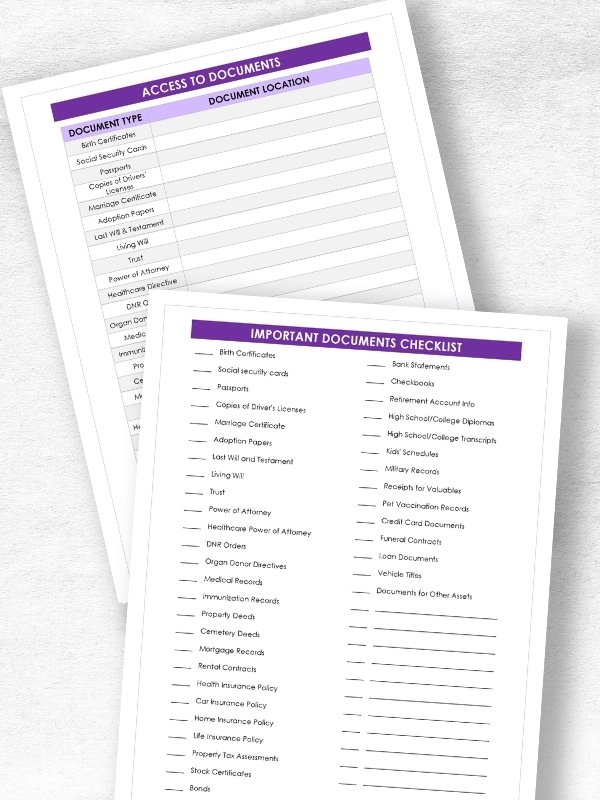 Emergency Binder Checklist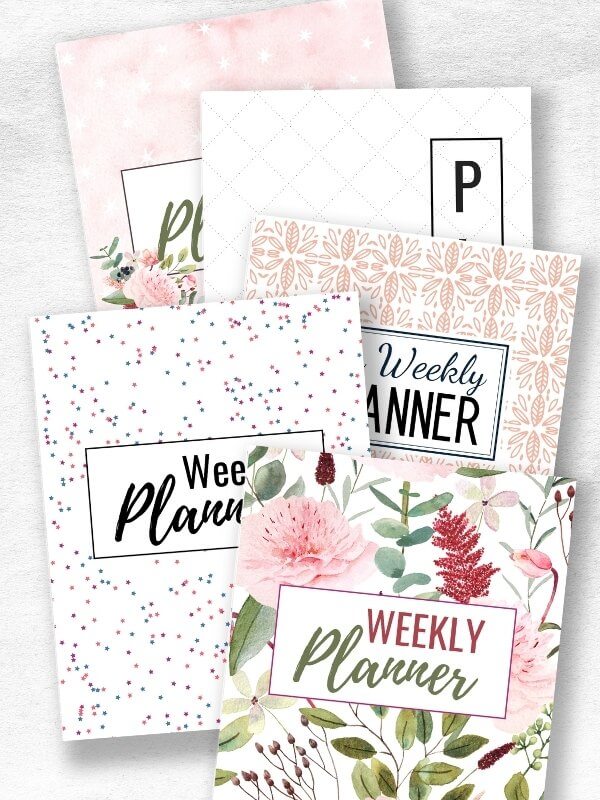 Classic Happy Planner Covers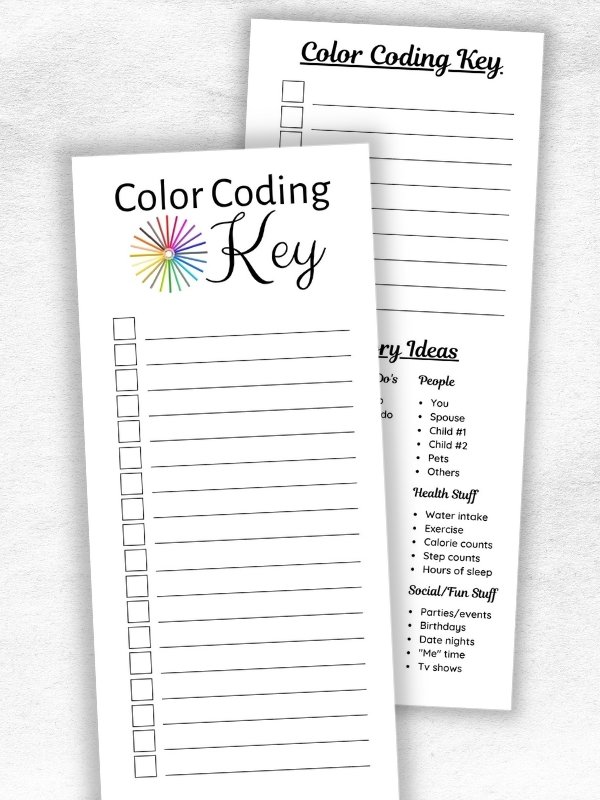 Planner Color Code Key – Classic Size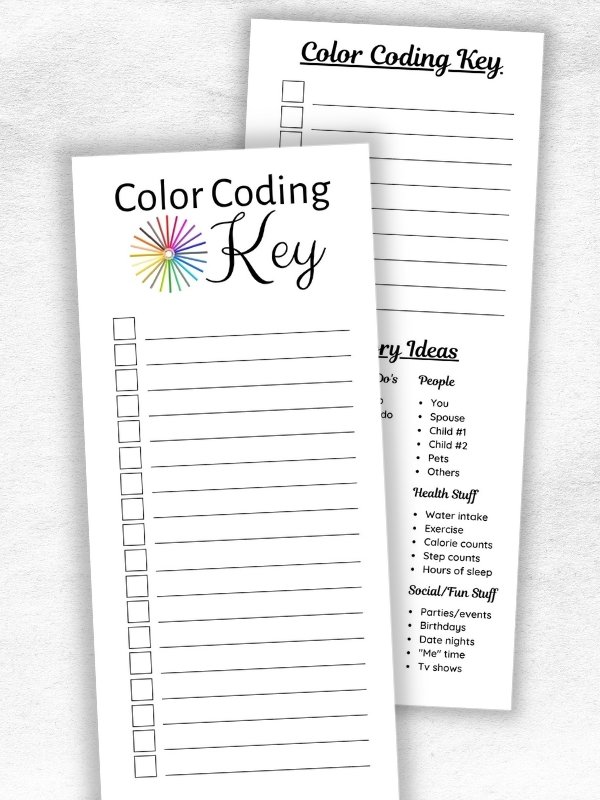 Planner Color Code Key – Mini Size
General To Do List Templates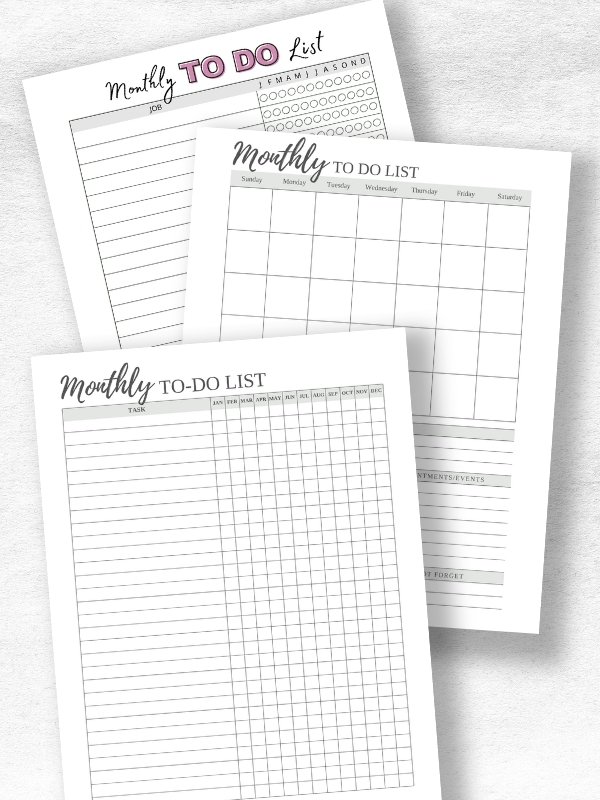 Monthly To Do List Templates
Monthly Bill Payment Trackers
Cleaning & Decluttering
---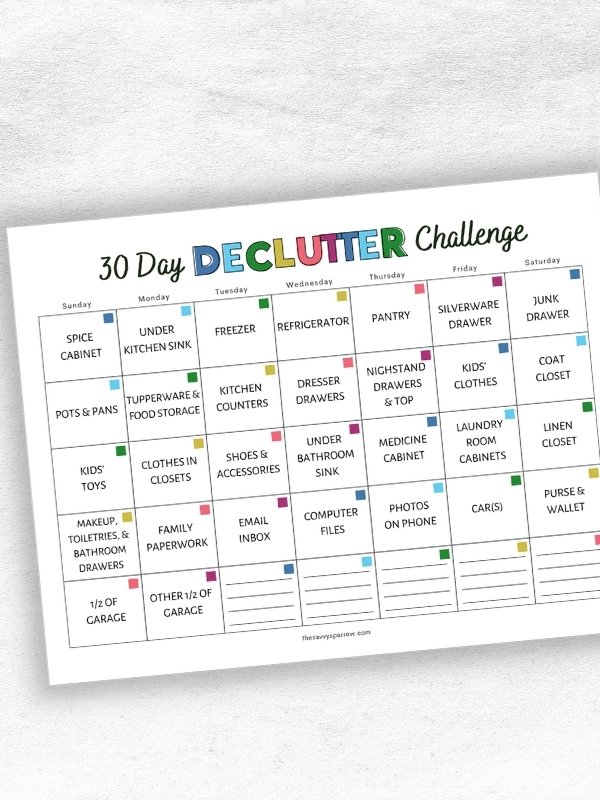 30 Day Decluttering Calendar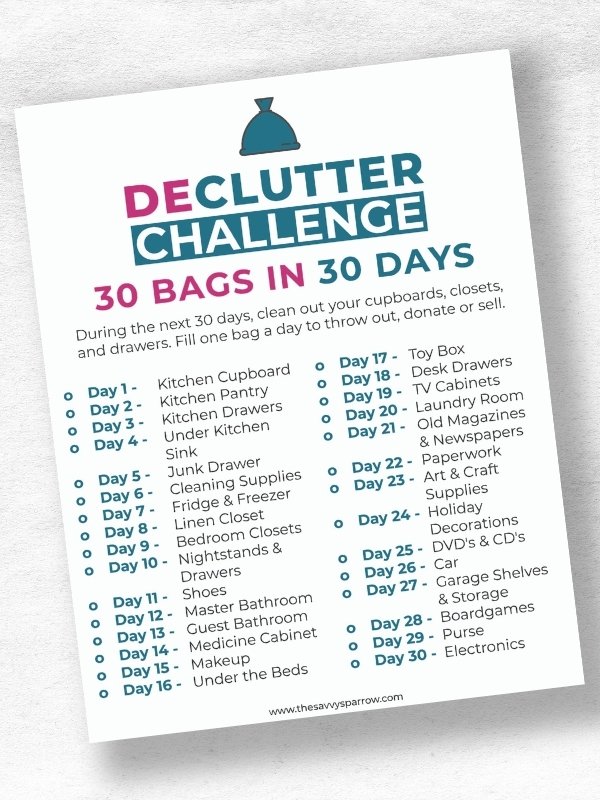 30 Bags in 30 Days Challenge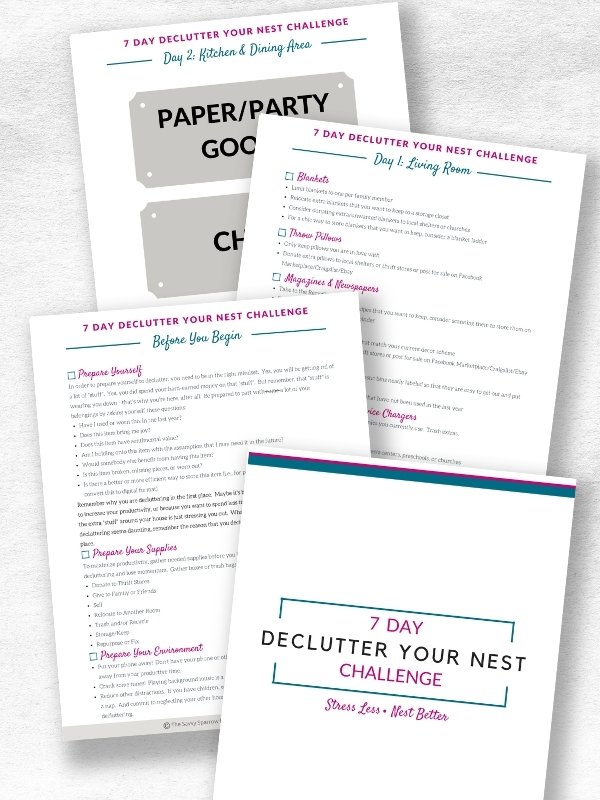 7 Day Declutter Your Nest Challenge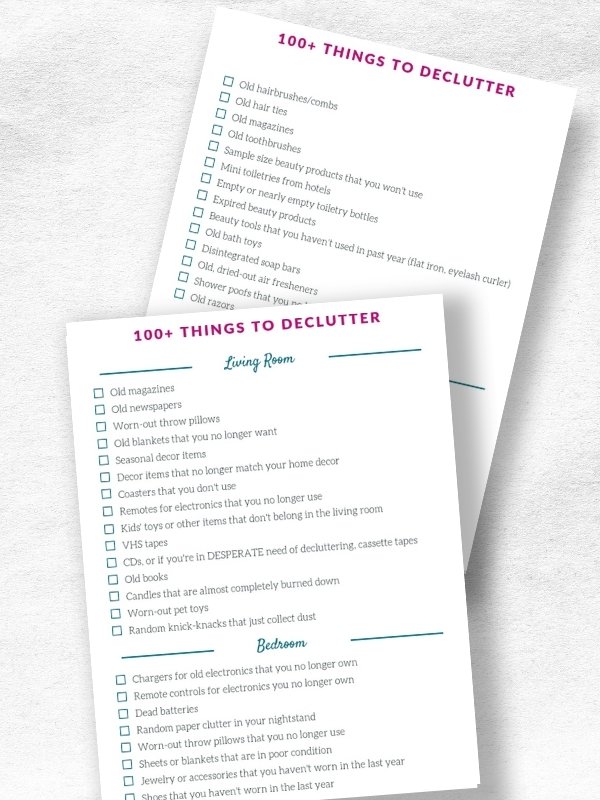 100 Things to Declutter Checklist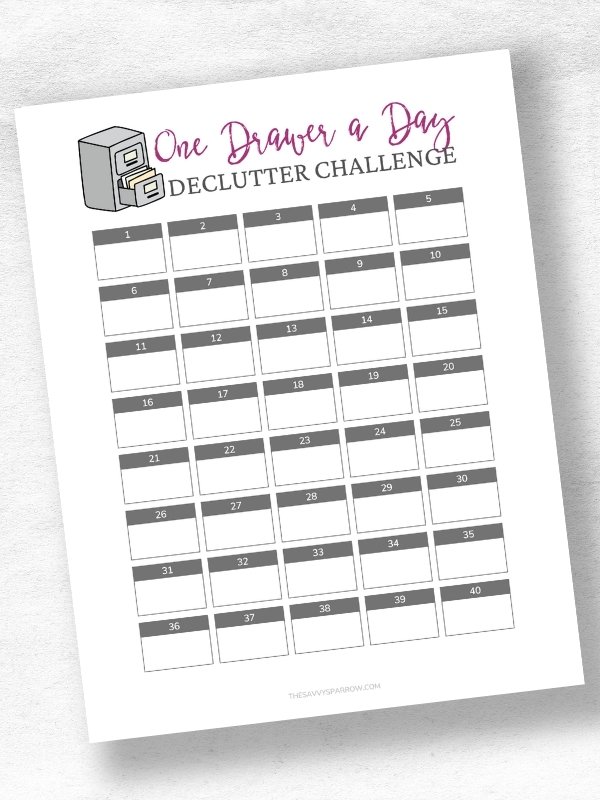 One Drawer a Day Decluttering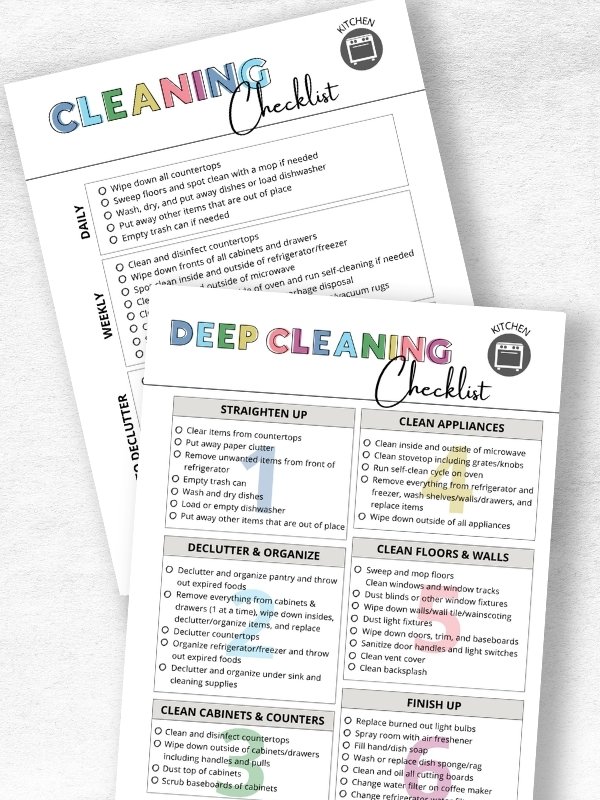 Kitchen Cleaning Checklists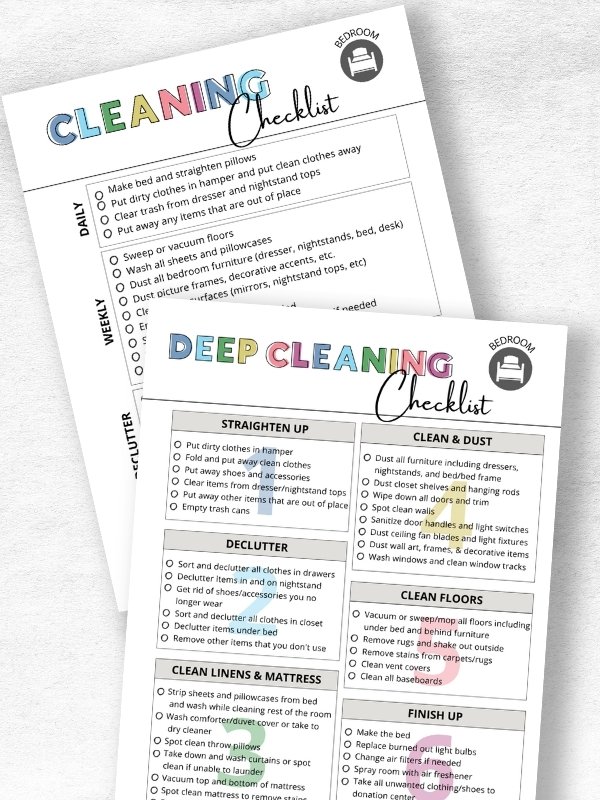 Bedroom Cleaning Checklists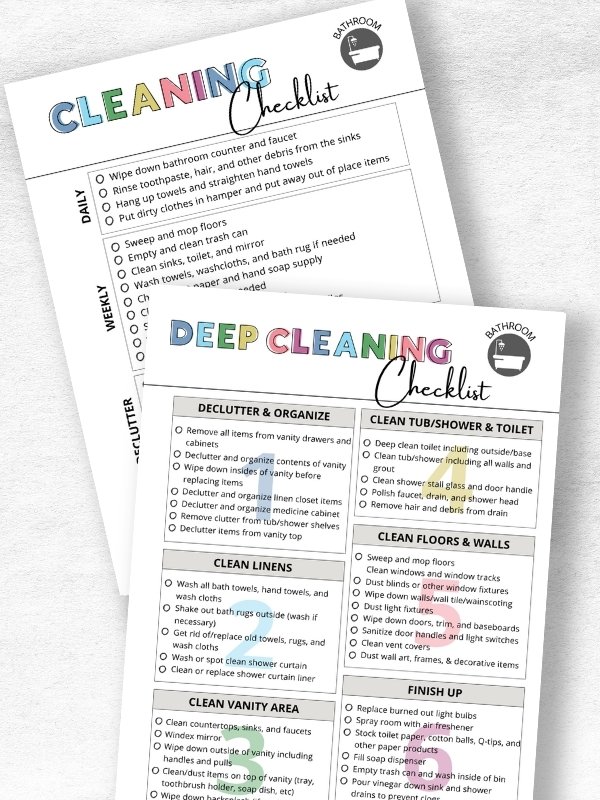 Bathroom Cleaning Checklists
Printable Home Decor
---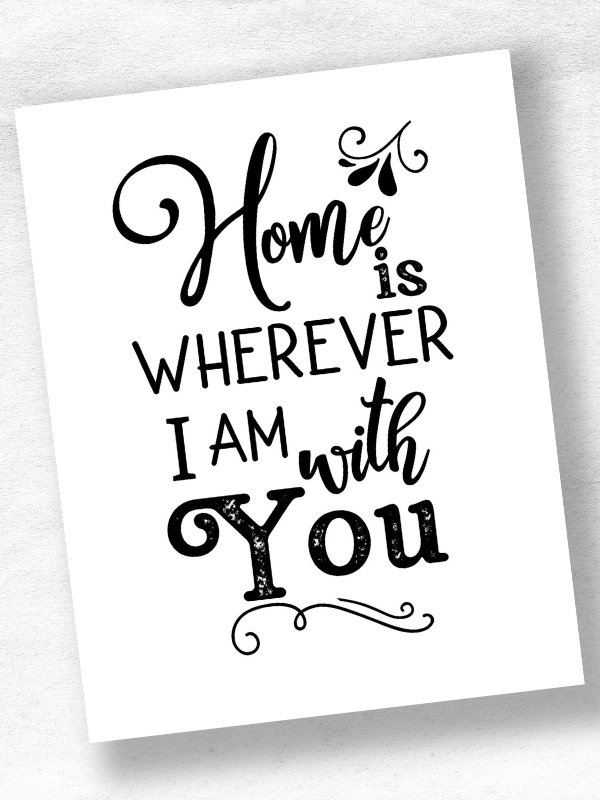 "Home" Printable Art or DIY Sign Template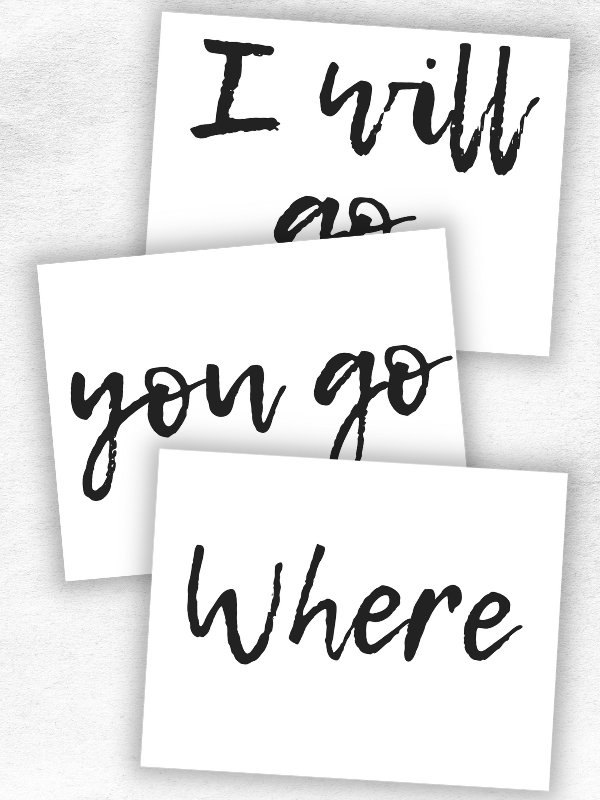 Ruth 1:16 Printable DIY Sign Templates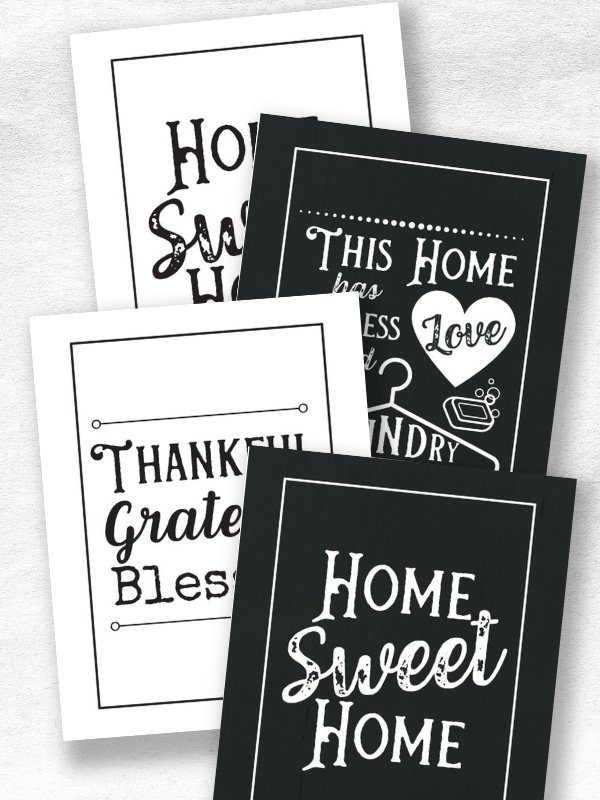 Printable Farmhouse Wall Decor – 4 Designs
Habit Trackers & Personal Challenges
---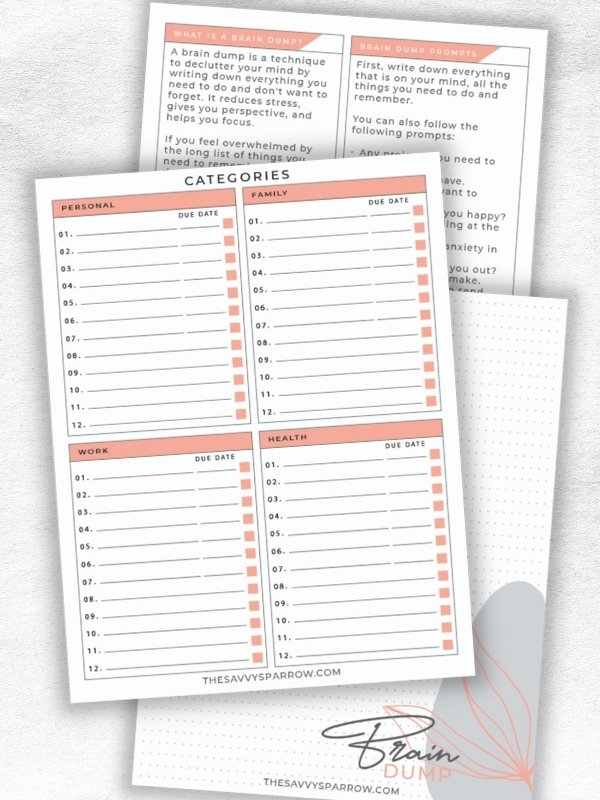 Brain Dump Worksheets #1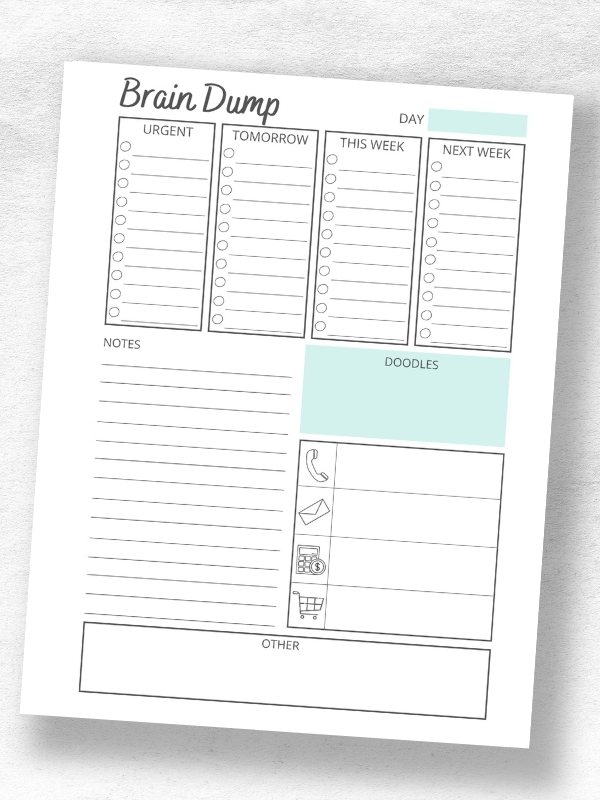 Brain Dump Worksheets #2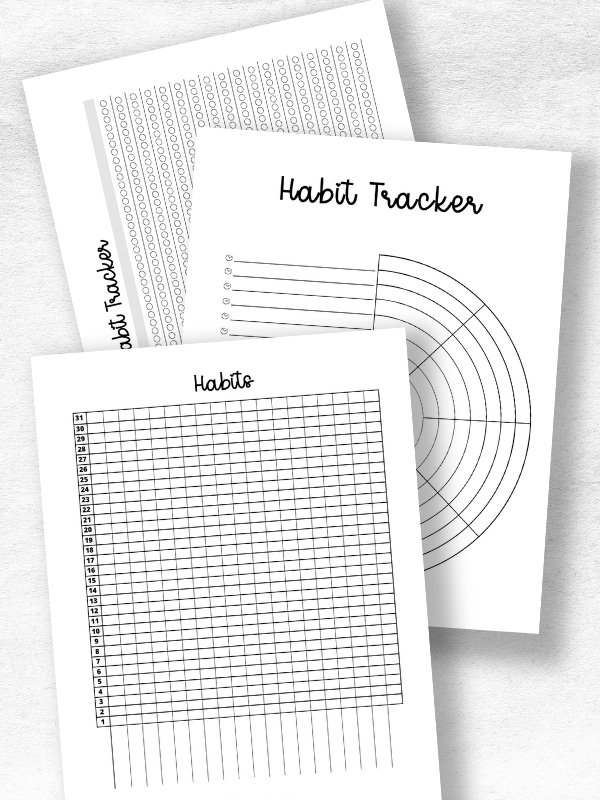 Printable Habit Tracker Worksheets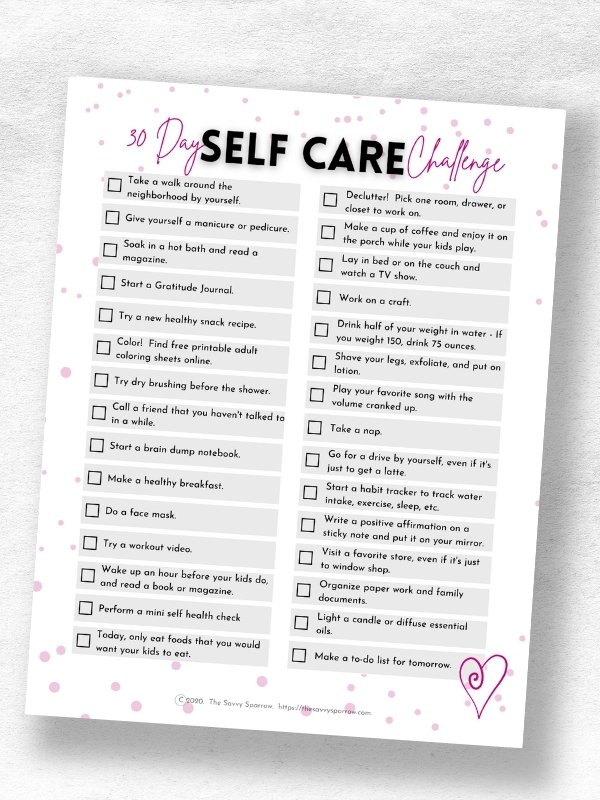 30 Day Self Care Challenge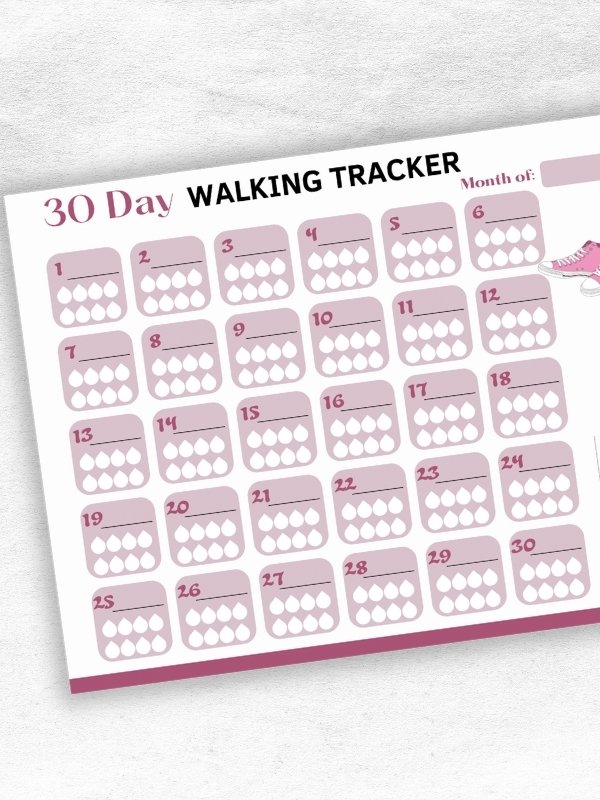 Walking and Water Tracker #1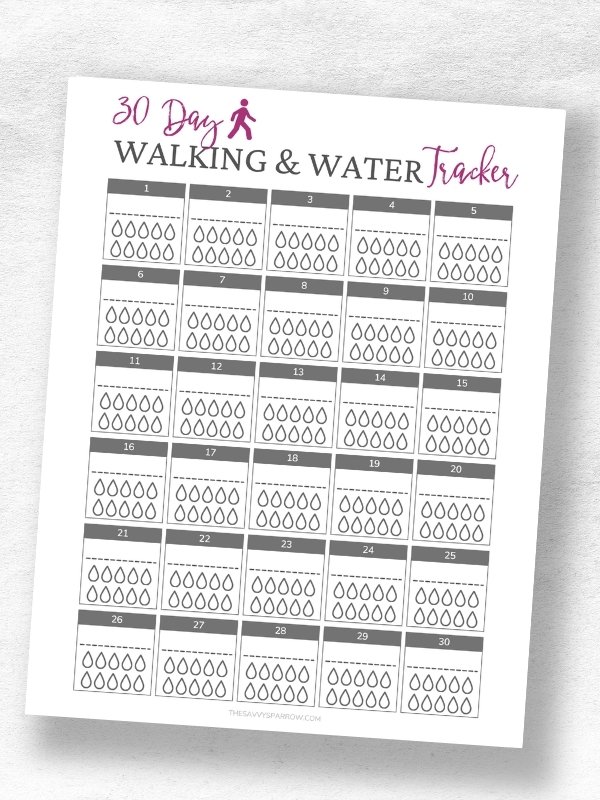 Walking and Water Tracker #2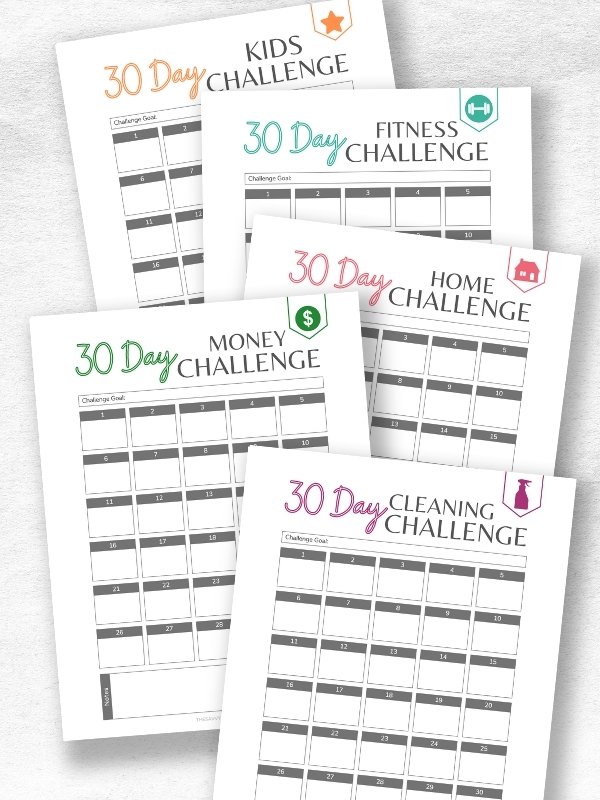 30 Day Challenge Worksheets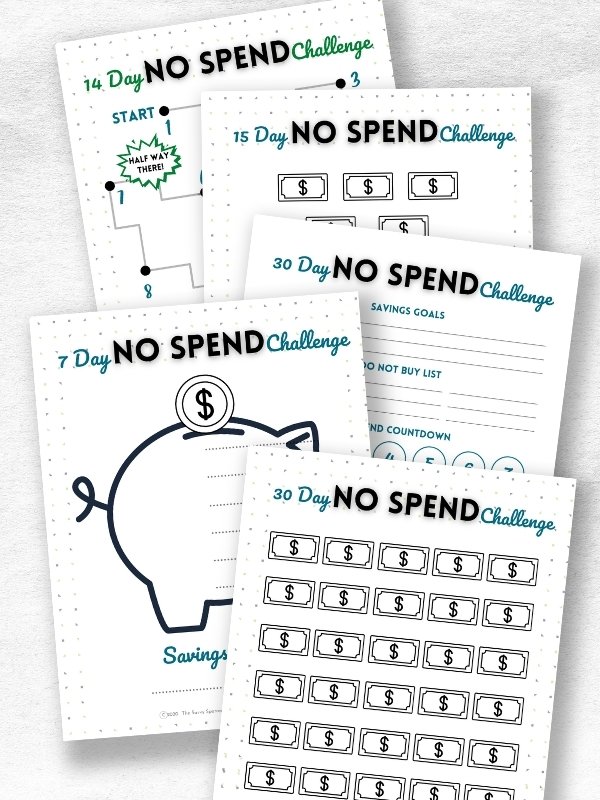 No Spend Challenge Worksheets
Marriage Resources
---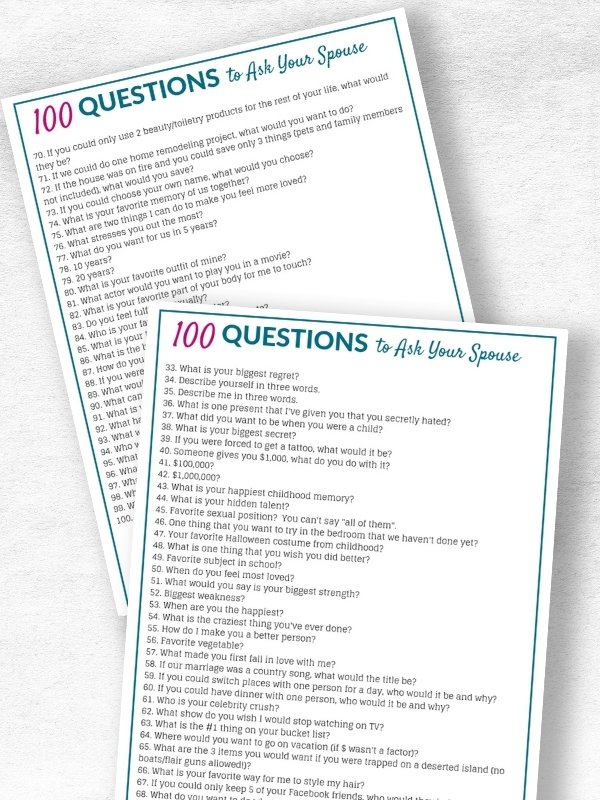 Conversation Starters for Spouses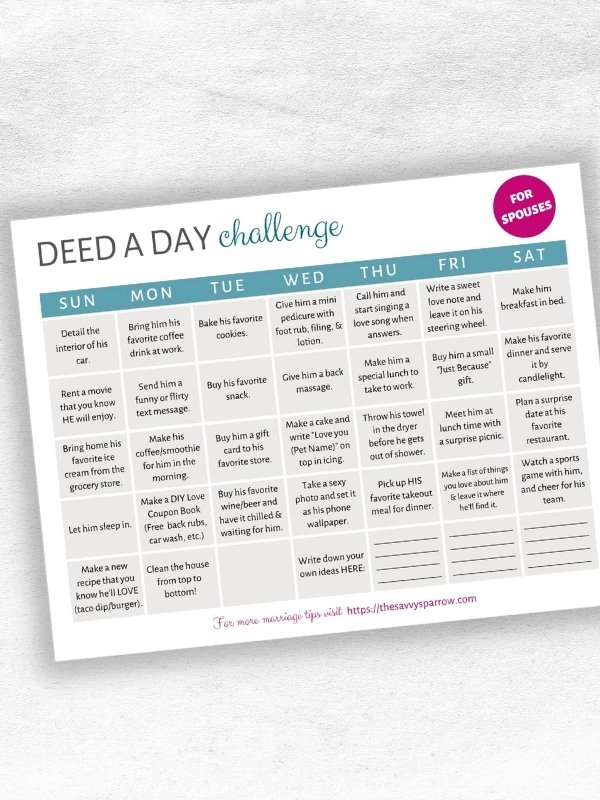 Deed a Day Challenge for Spouses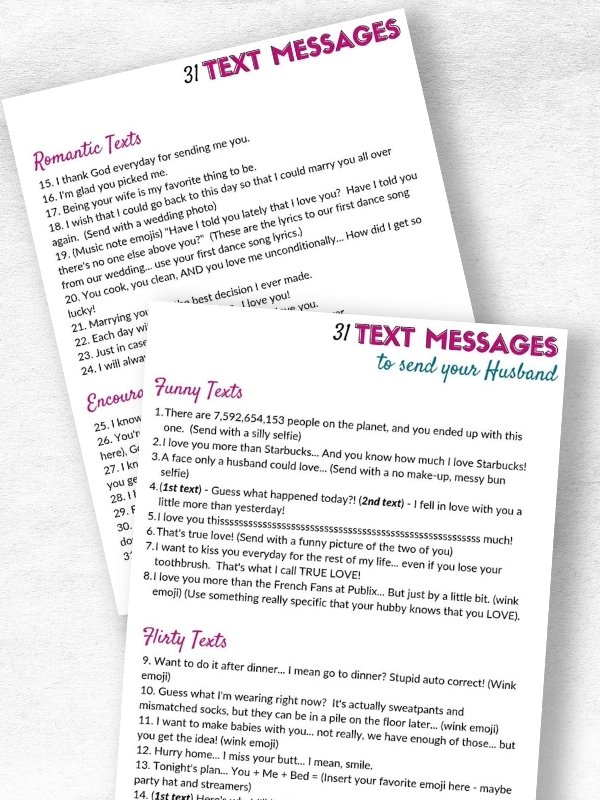 Text Messages to Send Your Husband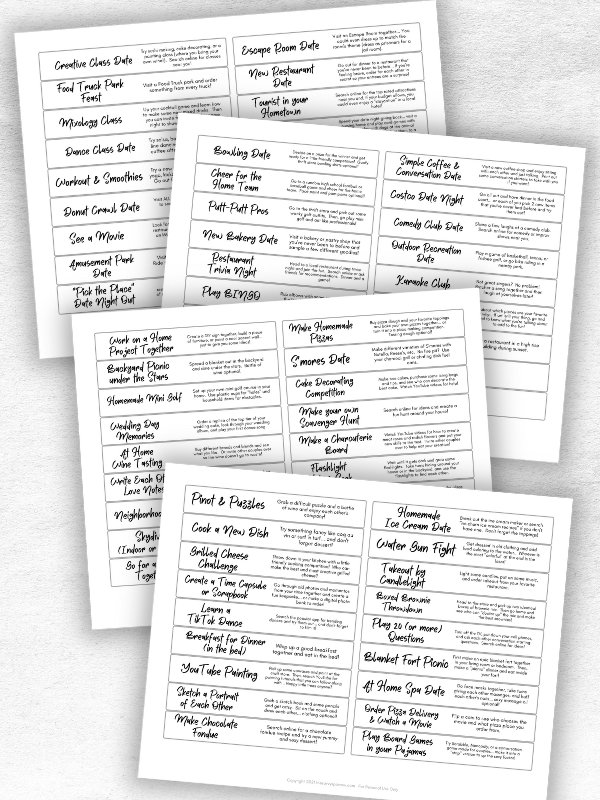 Date Night Ideas – Make a Date Jar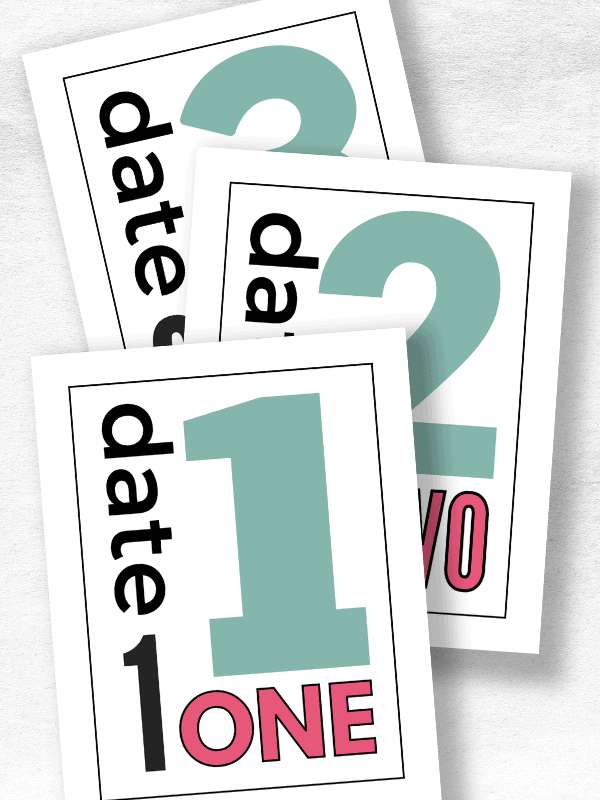 Year of Dates – Envelope Labels 1-12
Parenting & Kids' Activities
---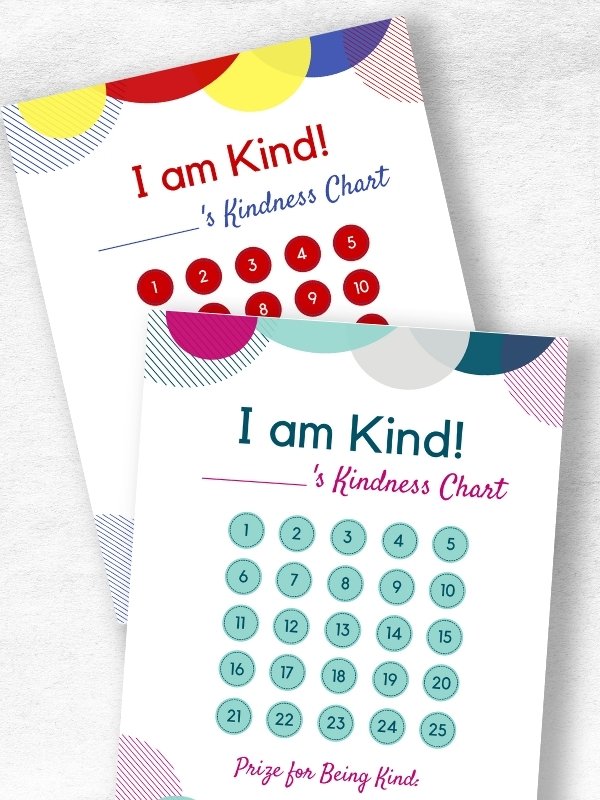 Kindness Reward Charts for Kids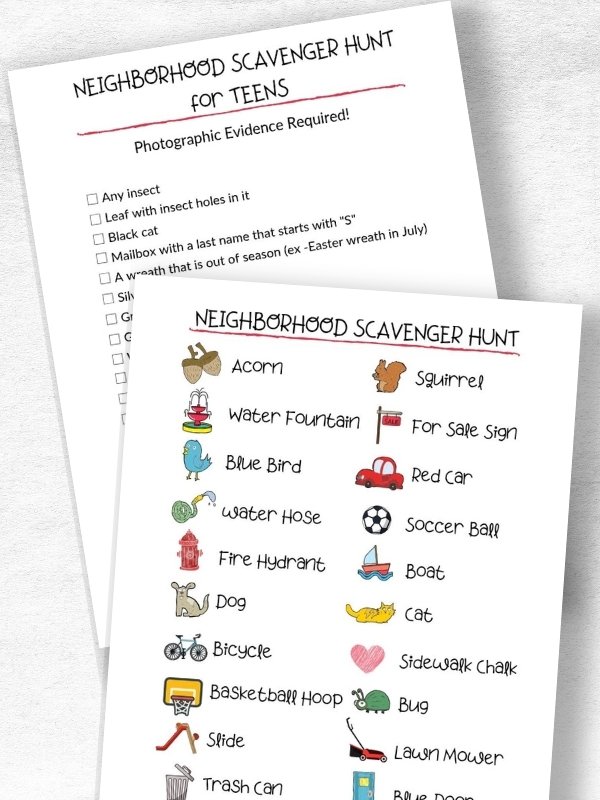 Neighborhood Scavenger Hunts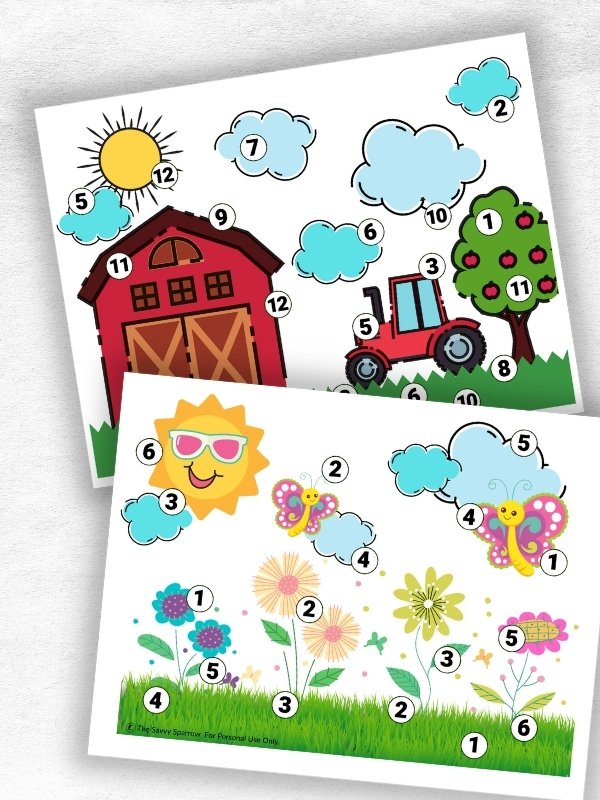 Dice Games for Kids – Learning Numbers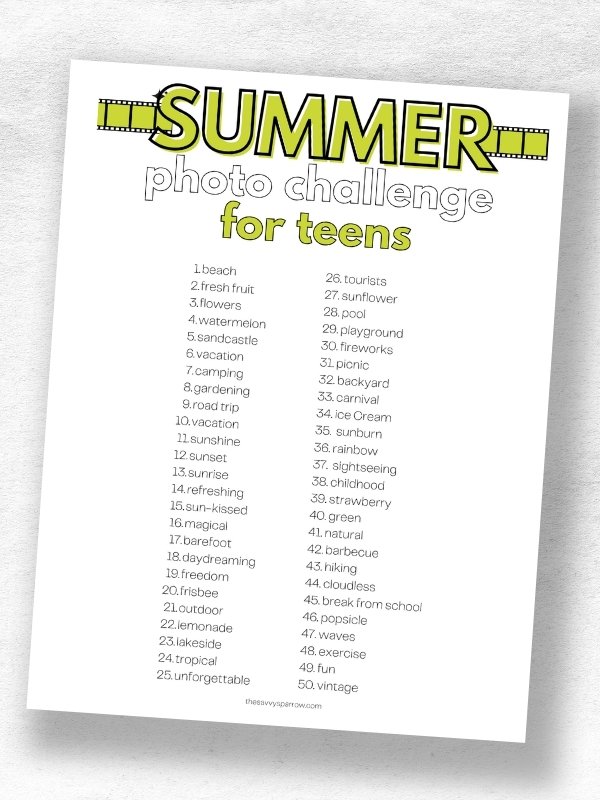 Summer Photo Challenge for Teens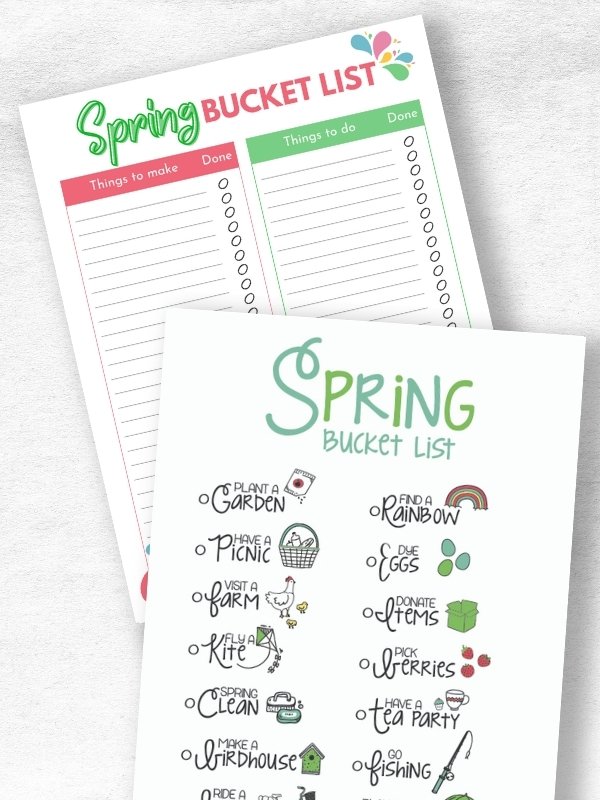 Spring Bucket Lists for Families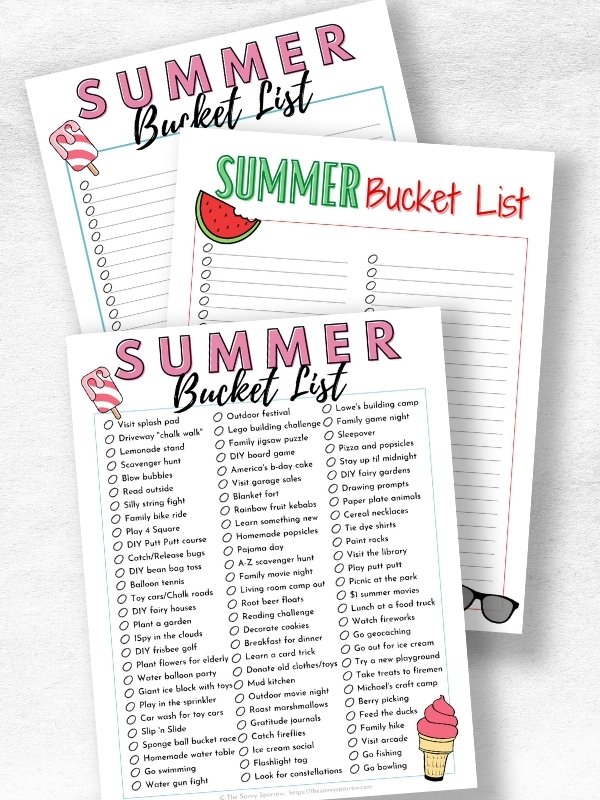 Summer Bucket Lists for Families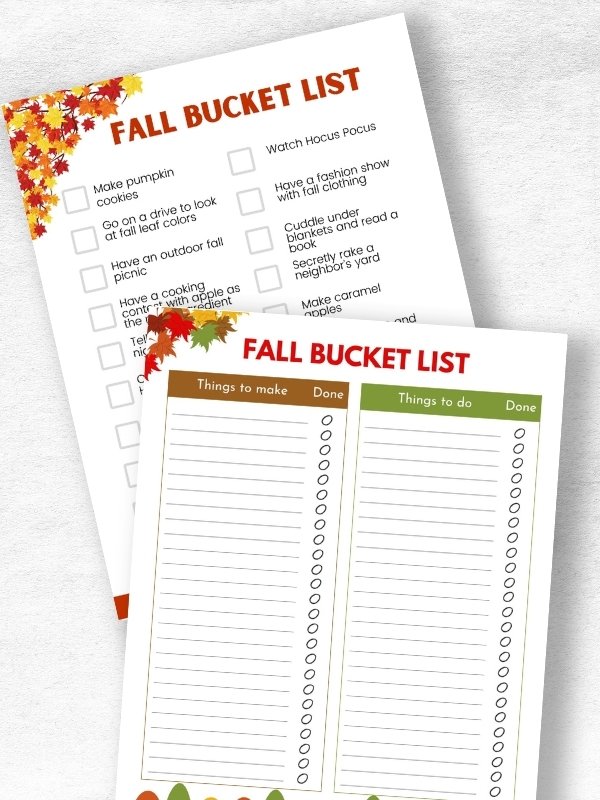 Fall Bucket Lists for Families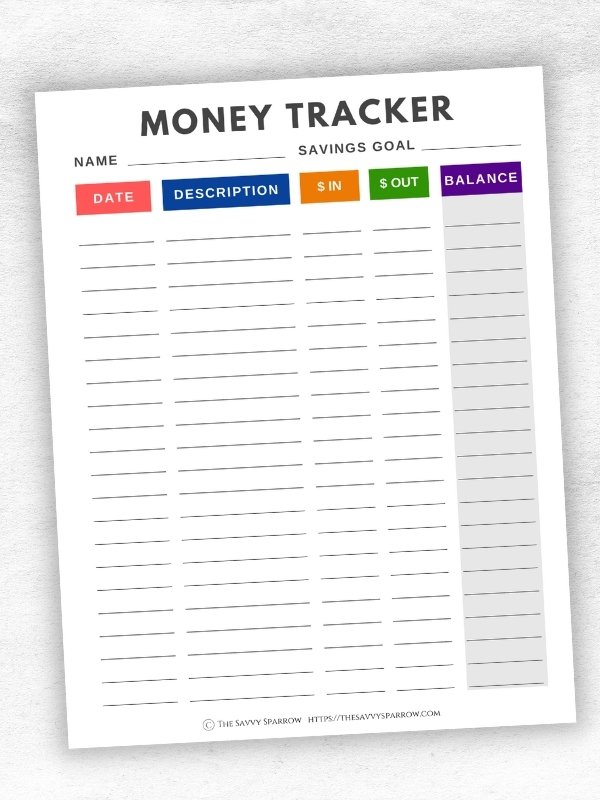 Allowance Trackers for Kids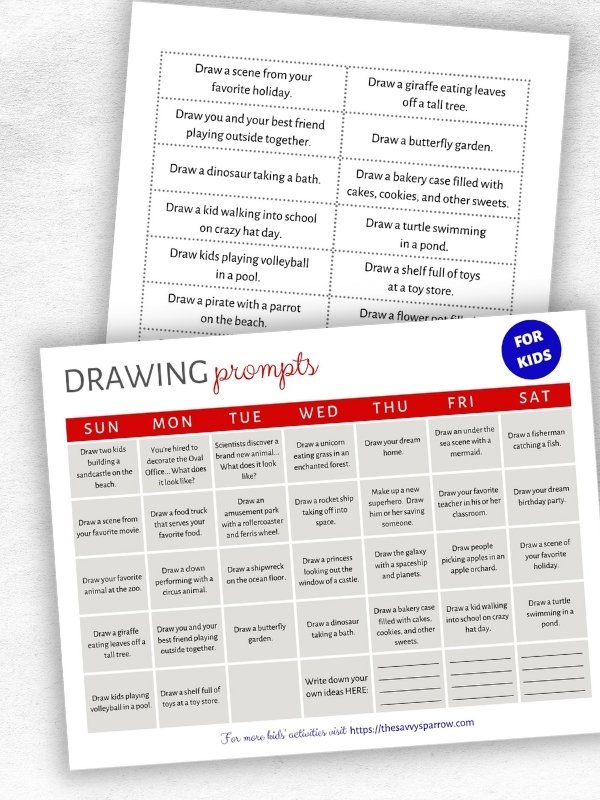 Drawing Prompts for Kids – Calendar/List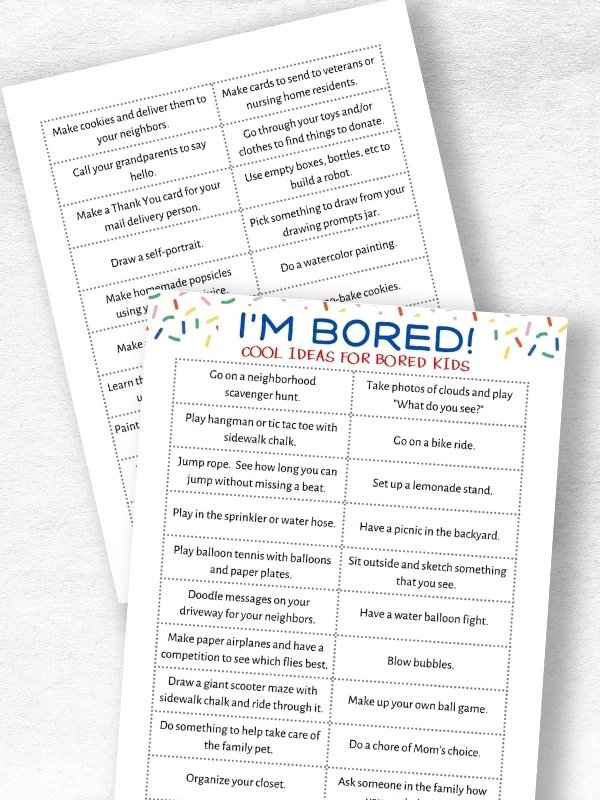 Bored Jar Ideas – "I'm Bored" Jar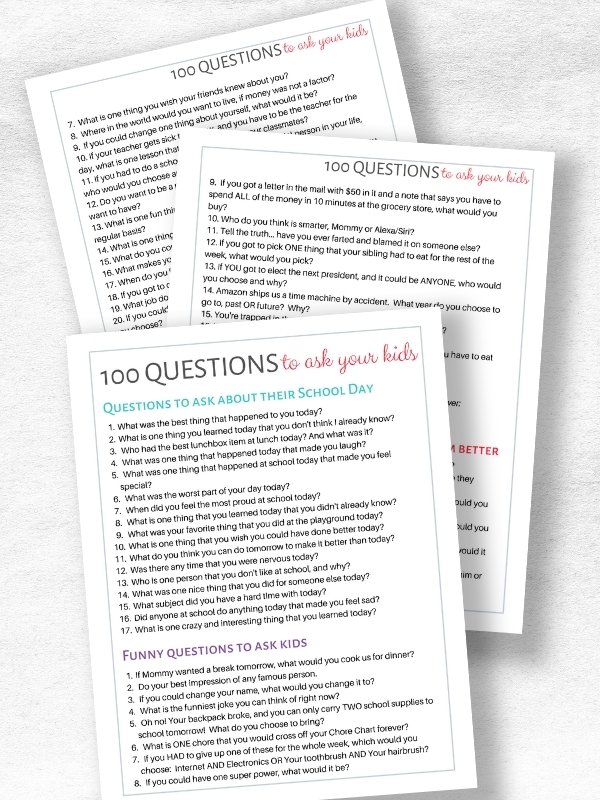 100 Questions to Ask Your Kids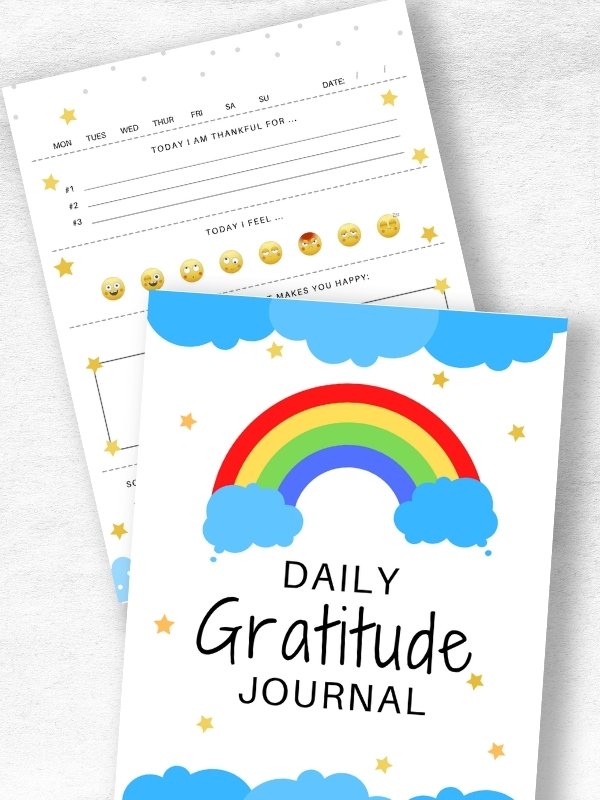 Gratitude Journal Template for Kids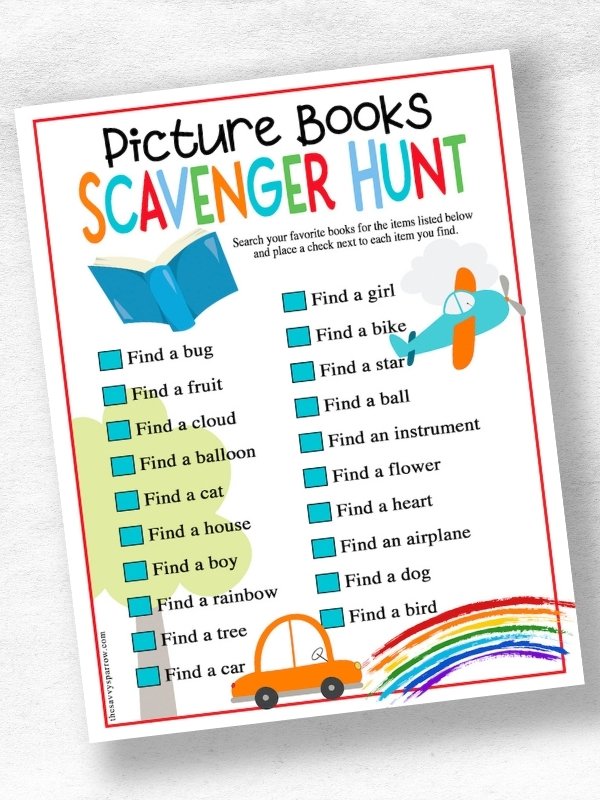 Picture Book Scavenger Hunt Checklist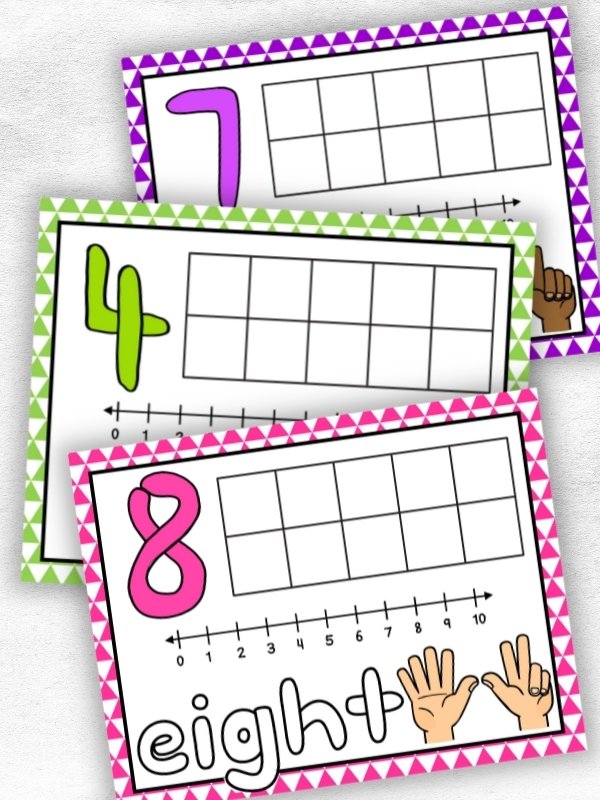 Playdough Mats – Numbers 1-10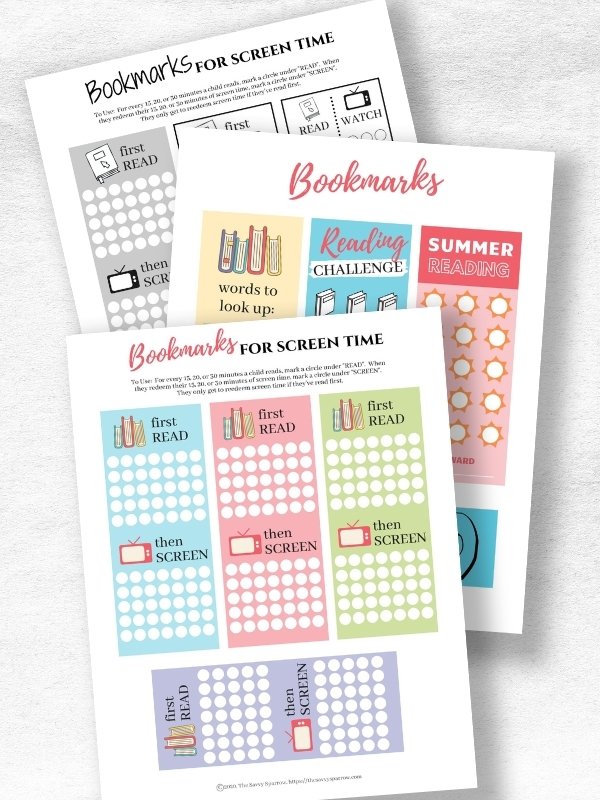 Reading Challenge Bookmarks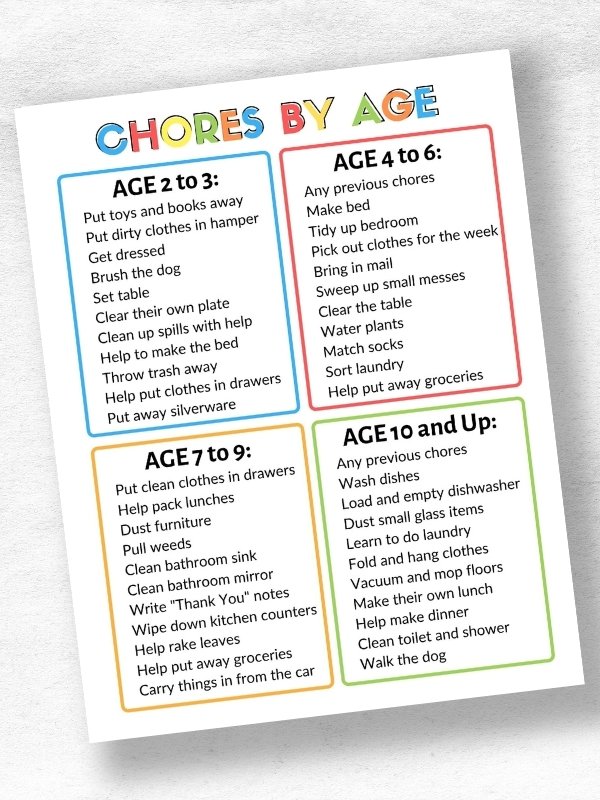 Age Appropriate Chore List for Kids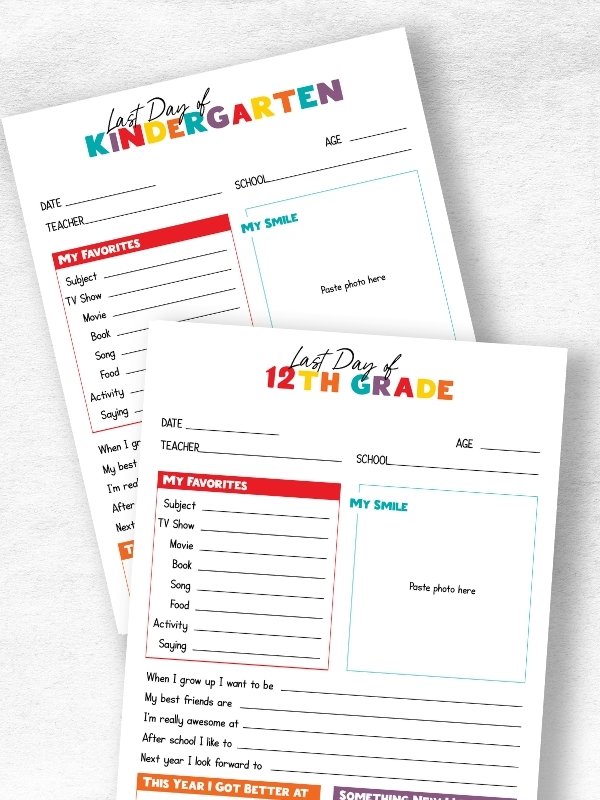 Last Day of School Printables K-12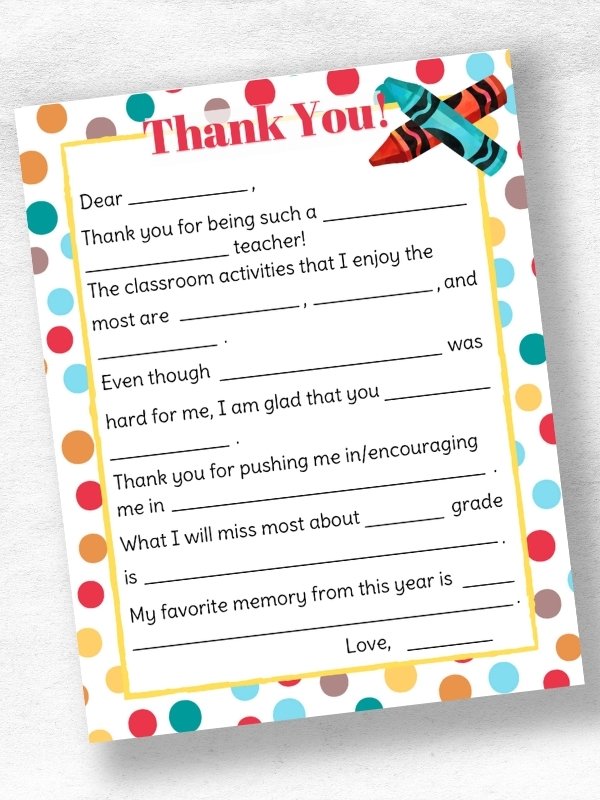 Teacher Appreciation Letter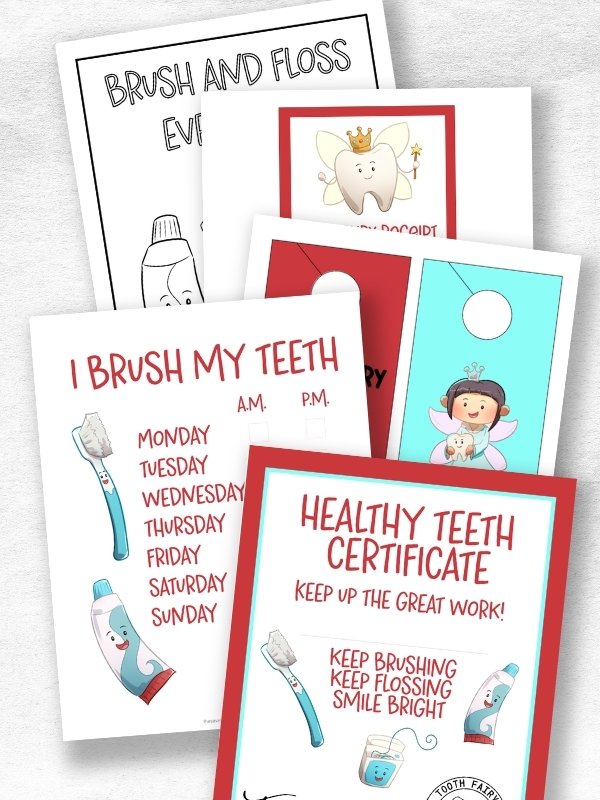 Tooth Fairy Printable Bundle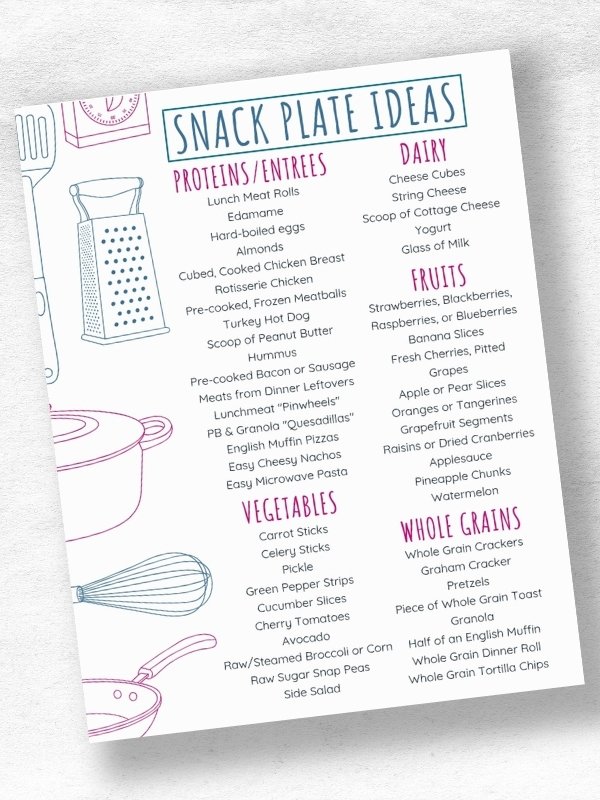 Snack Plate Ideas for Kids – Mix & Match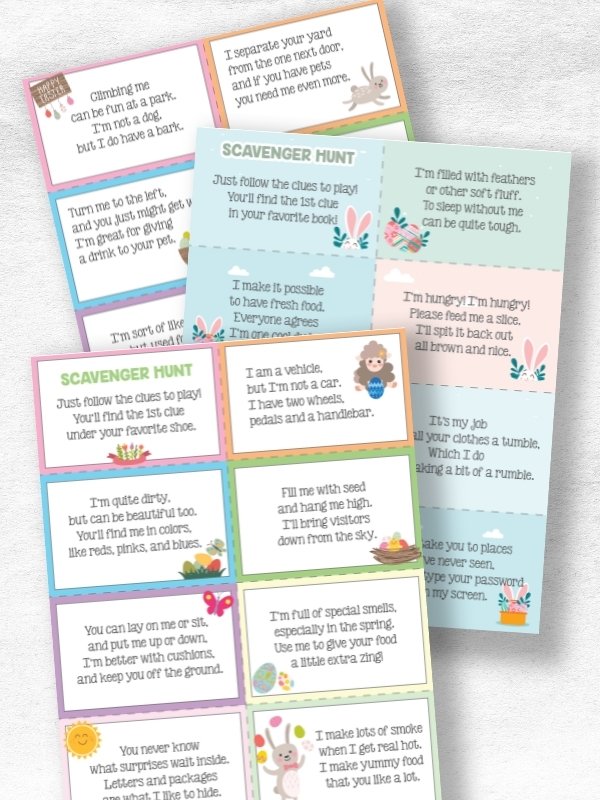 Easter Egg Hunt Clues – Indoors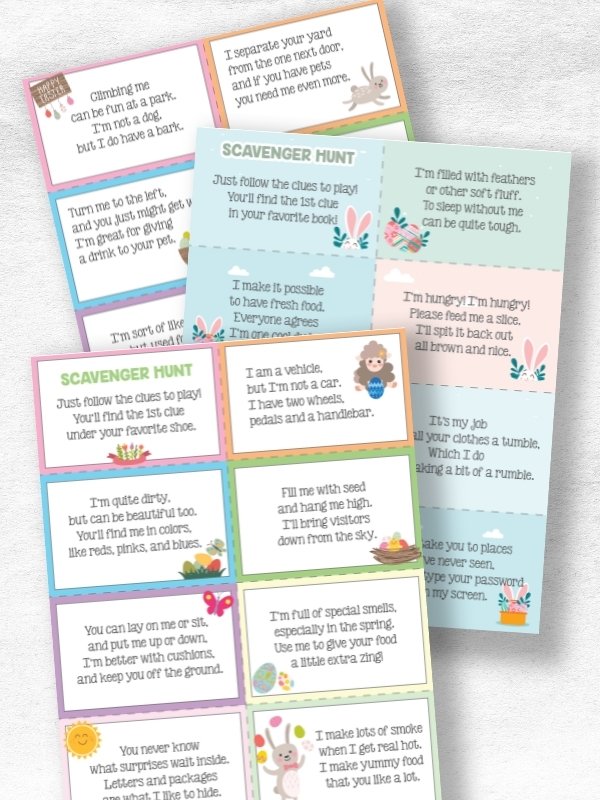 Easter Egg Hunt Clues – Outdoors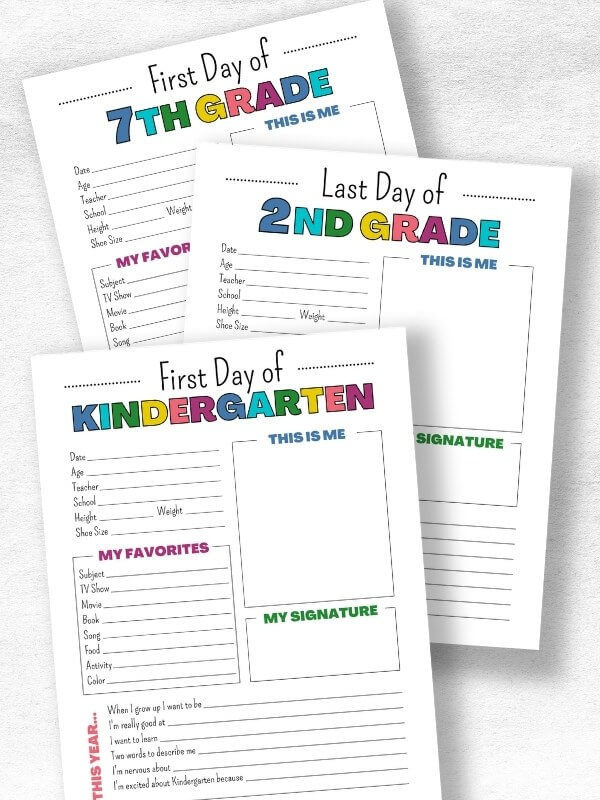 First & Last Day of School Interviews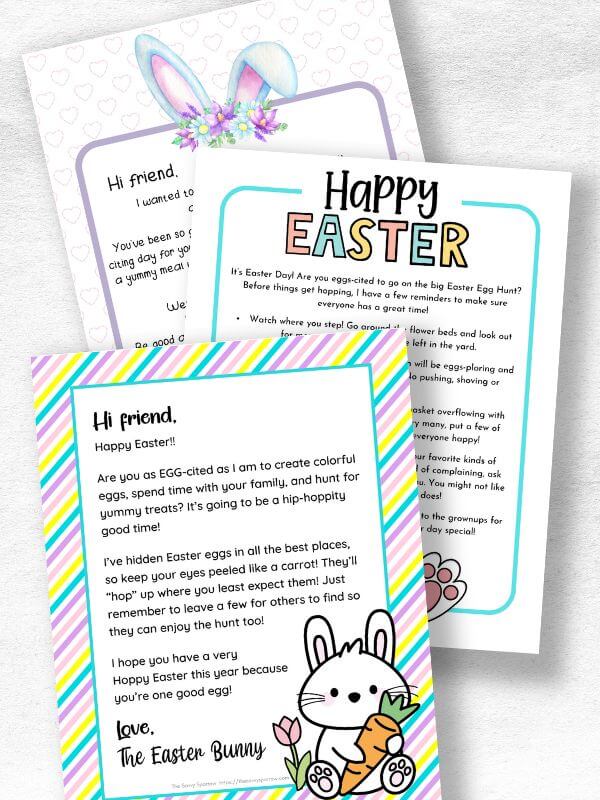 Easter Bunny Letters for Kids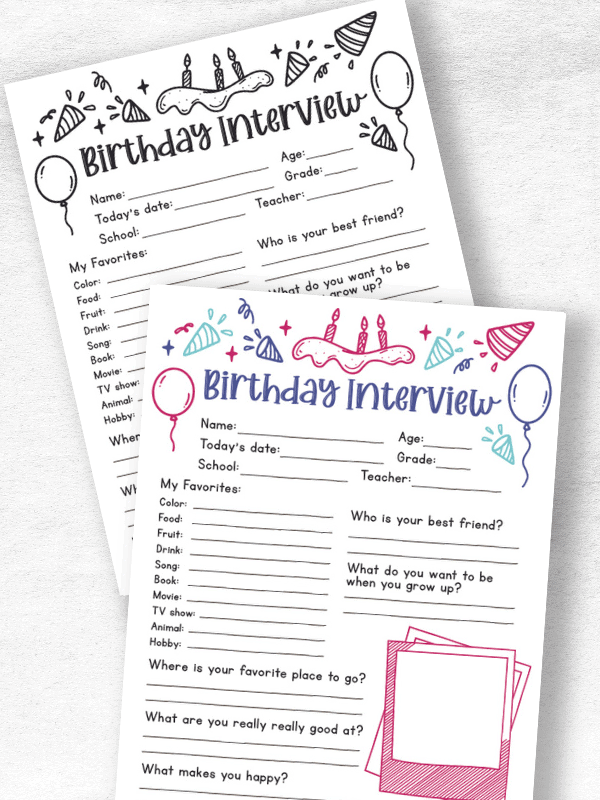 Birthday Interview Questionnaire
Christmas Printables
---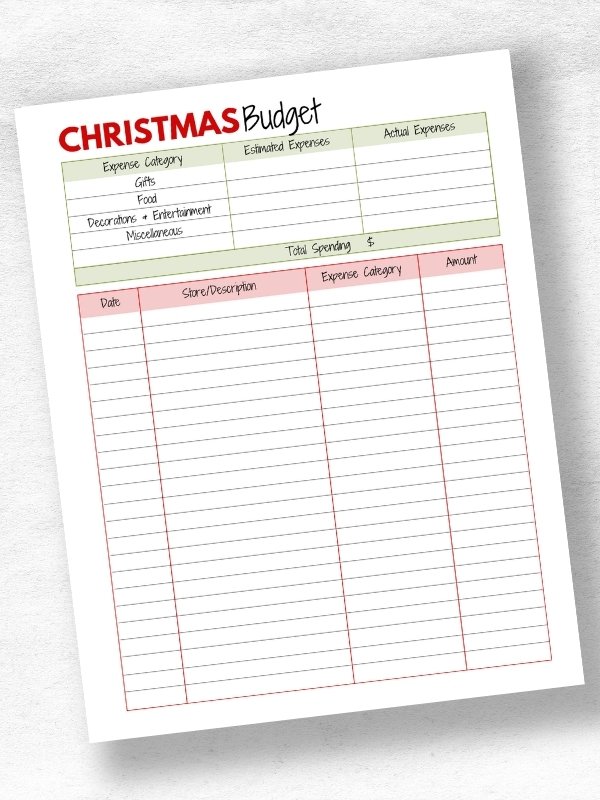 Christmas Budget Worksheet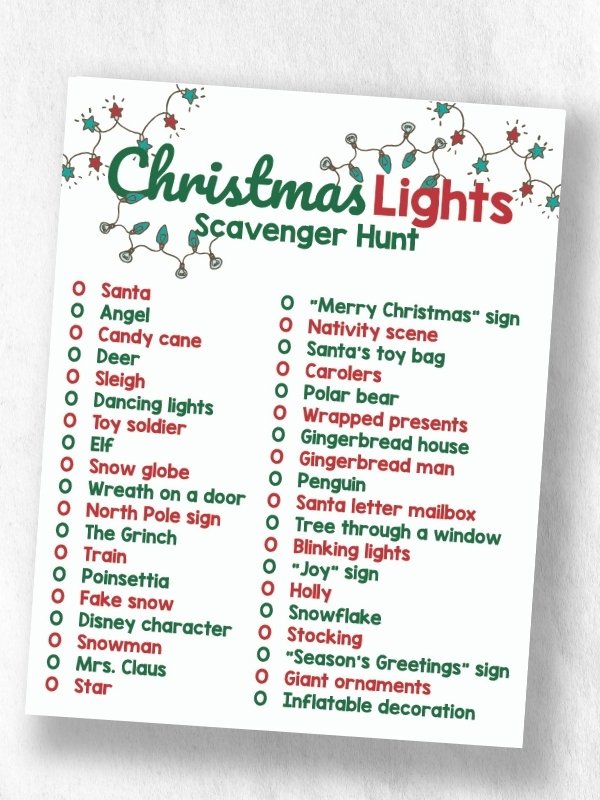 Christmas Lights Scavenger Hunt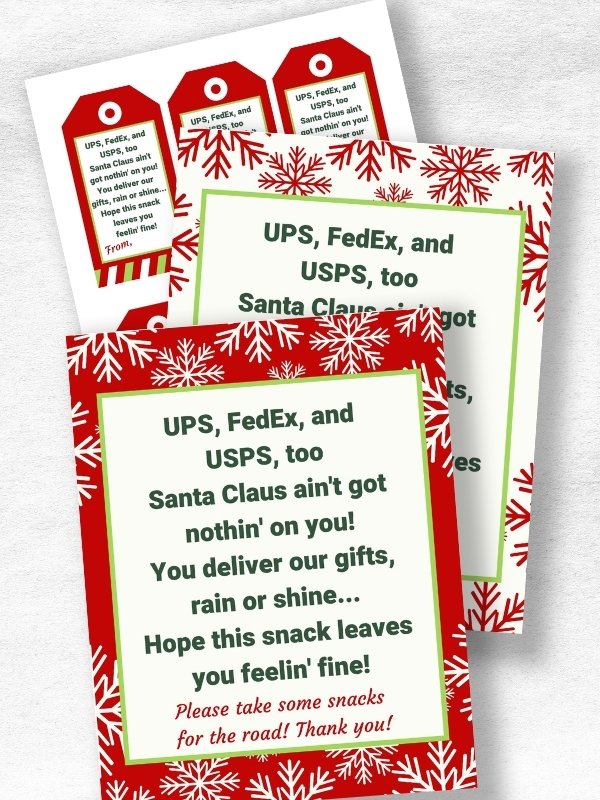 "Thank You" for Delivery Drivers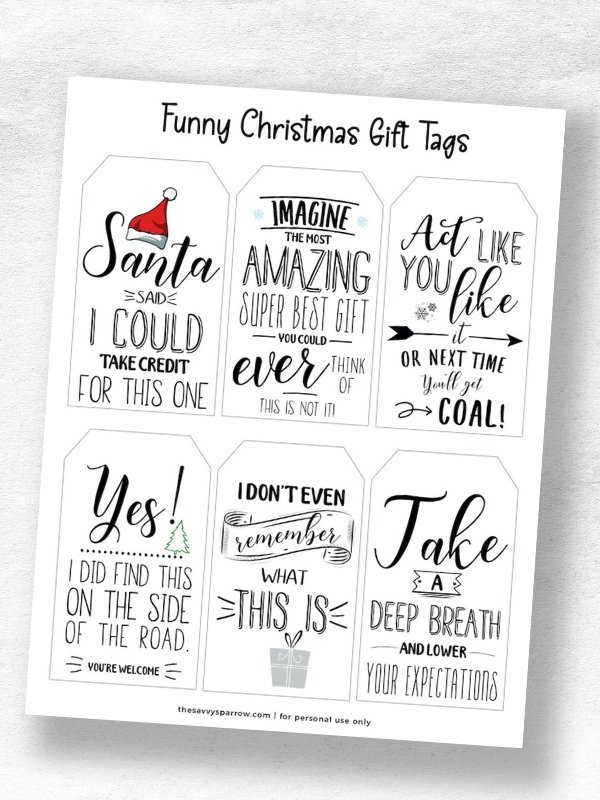 Printable Funny Christmas Gift Tags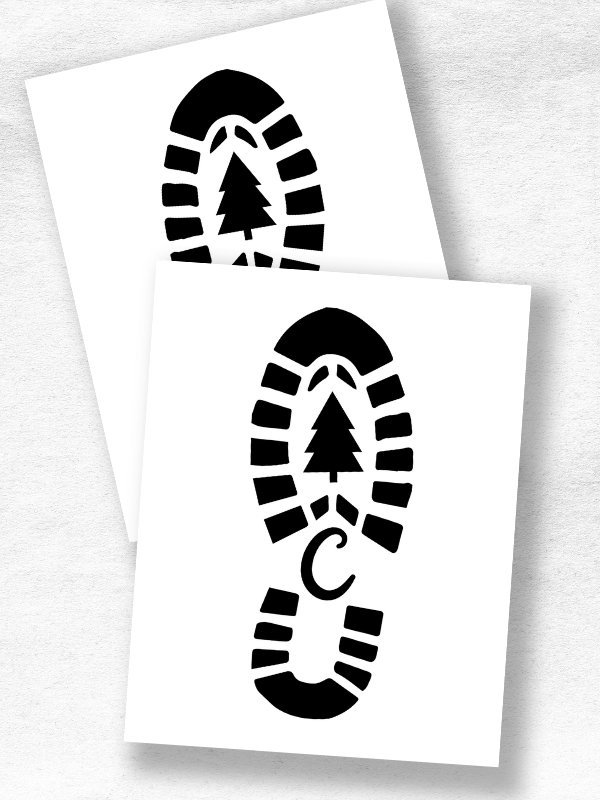 Santa's Footprints Templates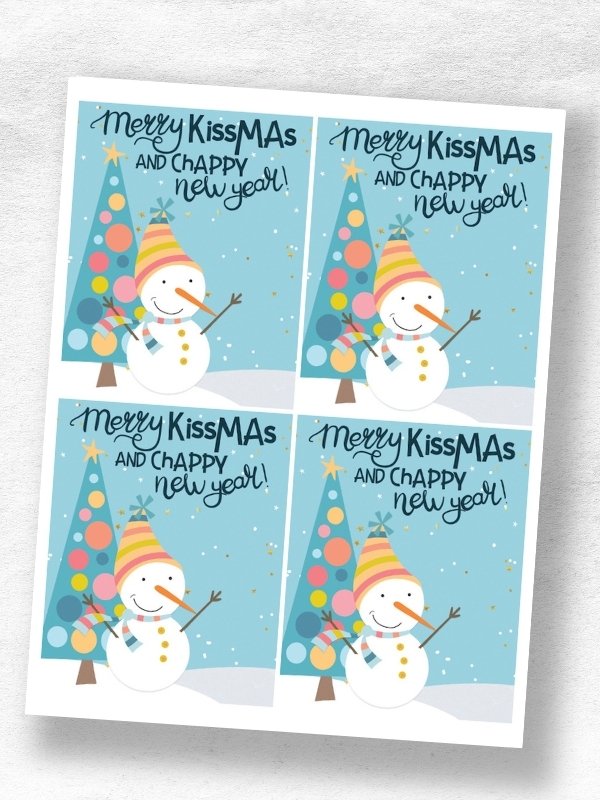 "Merry Kissmas, Chappy New Year" Tags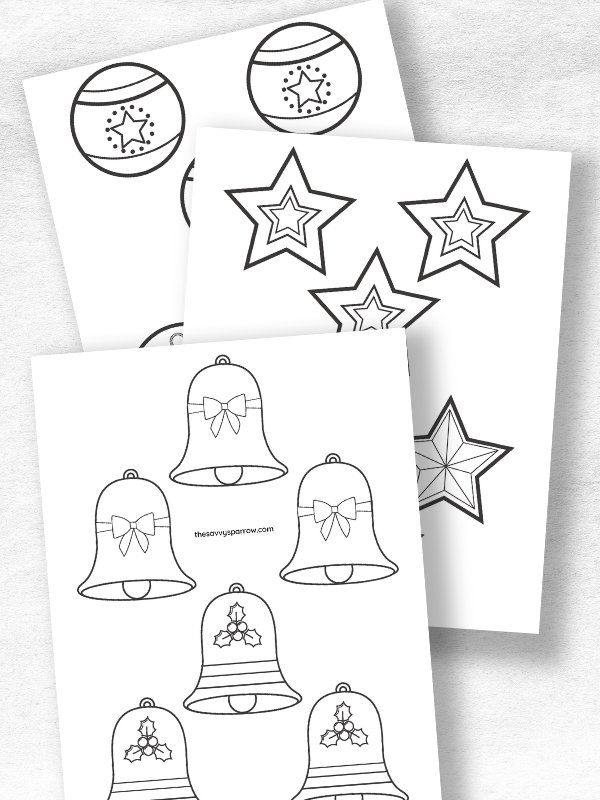 3D Paper Christmas Ornaments Templates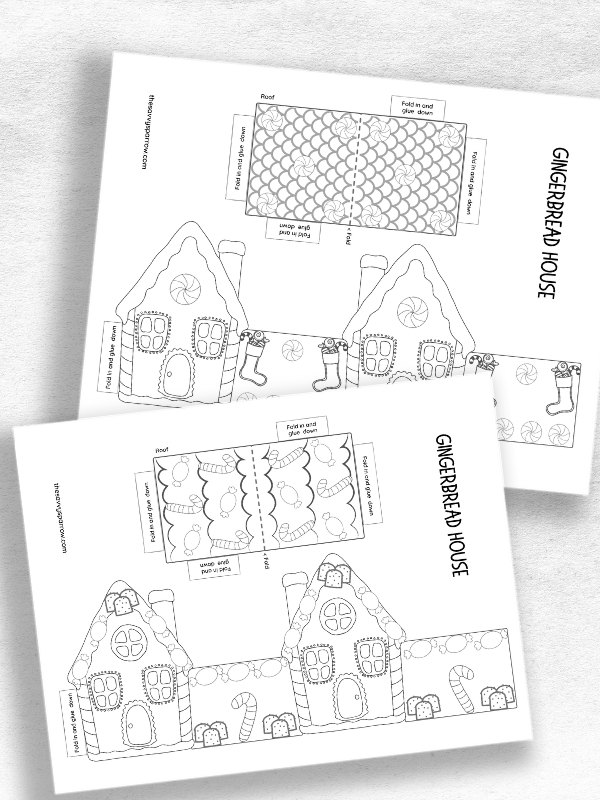 Paper Gingerbread House Crafts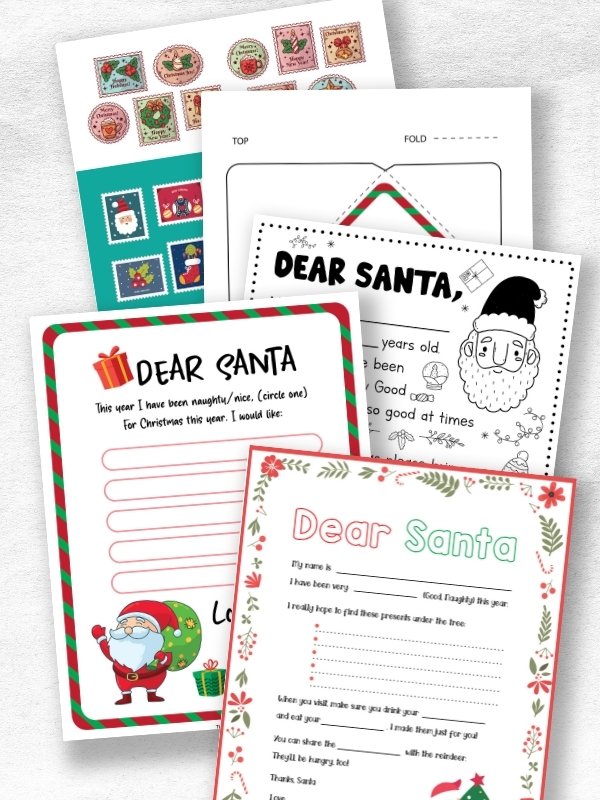 Printable Santa Letter Templates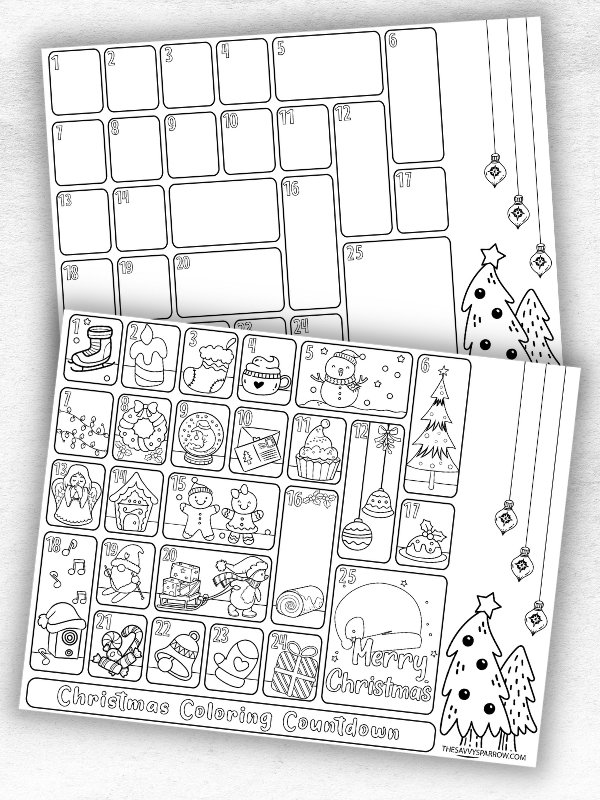 Christmas Countdown Coloring Calendars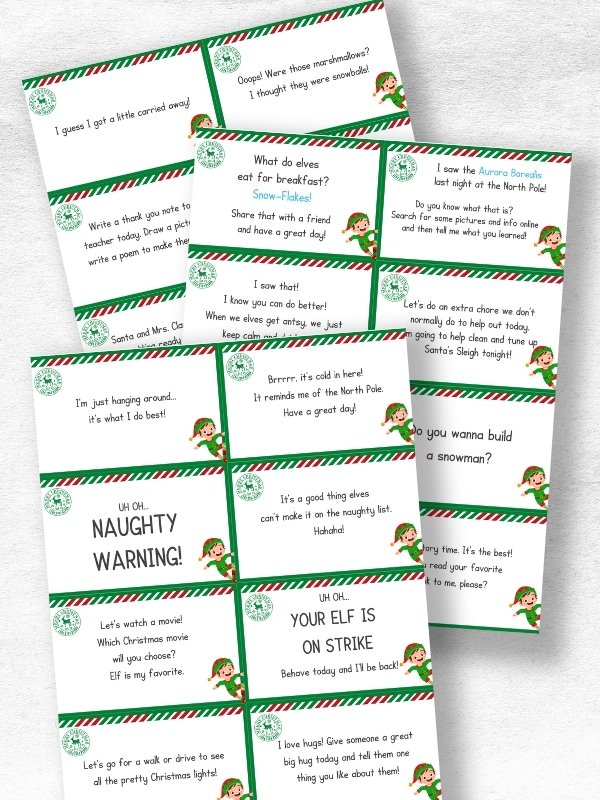 Printable Elf on the Shelf Notes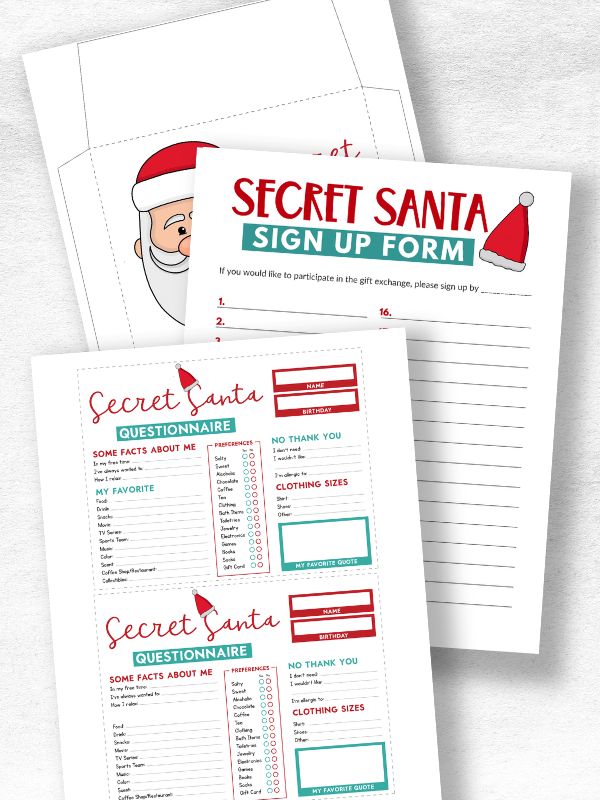 Secret Santa Printable Pack
Halloween & Thanksgiving Printables
---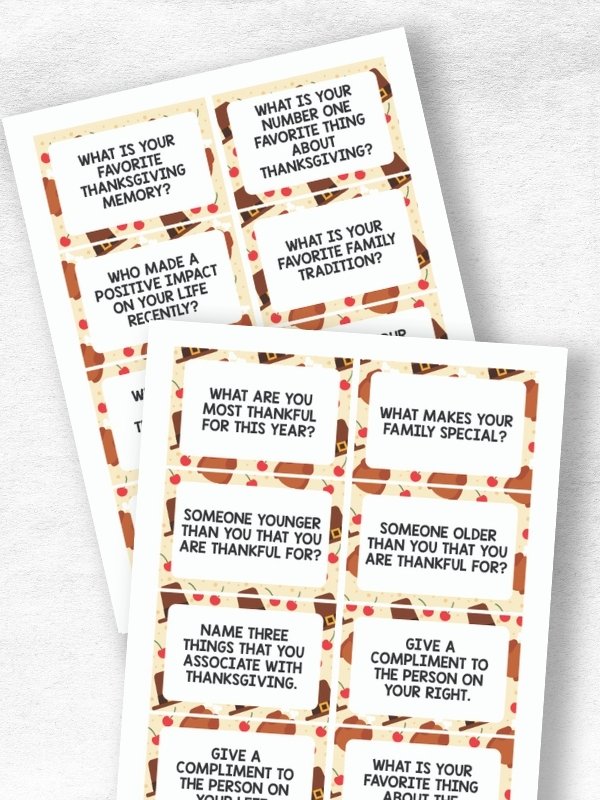 Thanksgiving Dinner Conversation Starters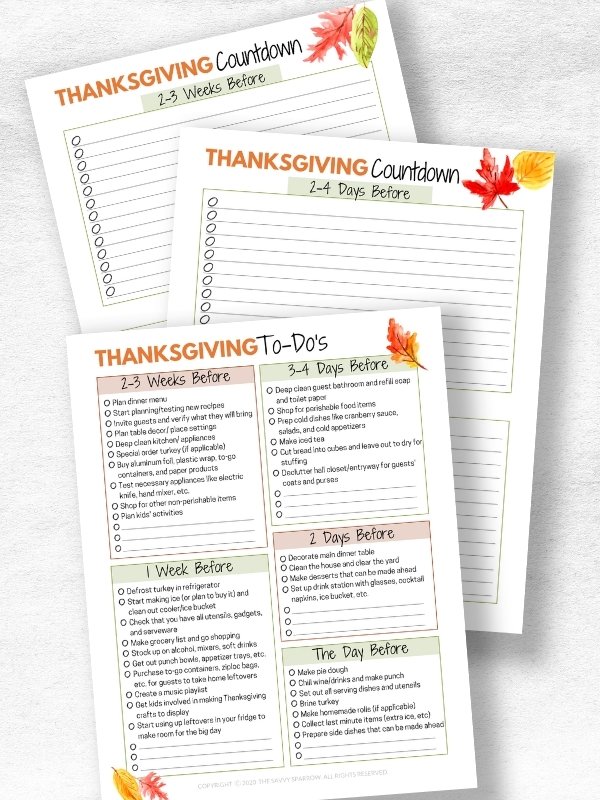 Thanksgiving Countdown To-Do List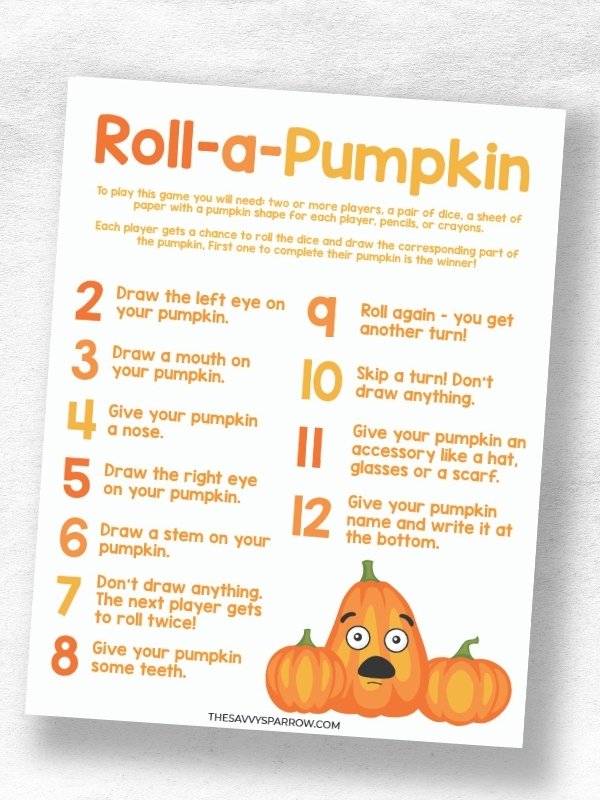 Roll-a-Pumpkin Dice Game for Kids
Halloween Scavenger Hunt for Kids